Let's work together
I'd love to work with your brand or company to help you meet the goals of your marketing projects as well as introduce my readers to your products. I only work with brands I trust and actually enjoy in my very own kitchen. As such, you can trust that I will give you my honest opinion in sponsored posts.
Some of the ways we can work together:
Recipe Development
This is a food blog after all. 😉 I love creating new plant-based and allergy-friendly recipes, so please feel free to contact me if you would like me to develop a new recipe to highlight your product or brand. I specialize in vegan, gluten free, paleo, and dairy free recipes that are easy and approachable.
Food Styling & Photography
If you already have a company recipe, I'm happy to style and photograph this recipe using my own personal touch. Be assured that the same quality and attention to detail that you see on my site will reflect in my work for you.
Giveaways
If you think your company has a product that would appeal to my readership, feel free to contact me. I would love to hold a giveaway on my site and introduce my readers to your product.
Freelance Writing
I'm also available to create editorial content for your blog or website.
Brand Ambassadorship
I would love to work with your brand long term, whether it's to create multiple recipes or develop a specific campaign to promote your company or product.
For details about rates or to discuss other partnership ideas, please feel free to contact me or send me an email.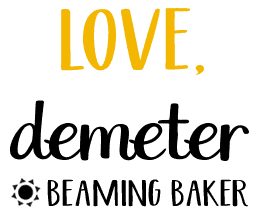 Save