Honey ginger syrup and fresh lemon juice lighten blended Scotch for a fortifying, belly-warming Penicillin Cocktail with Islay Scotch floated on top.
The Penicillin Cocktail Recipe is one of my favorites from my Cocktails recipes.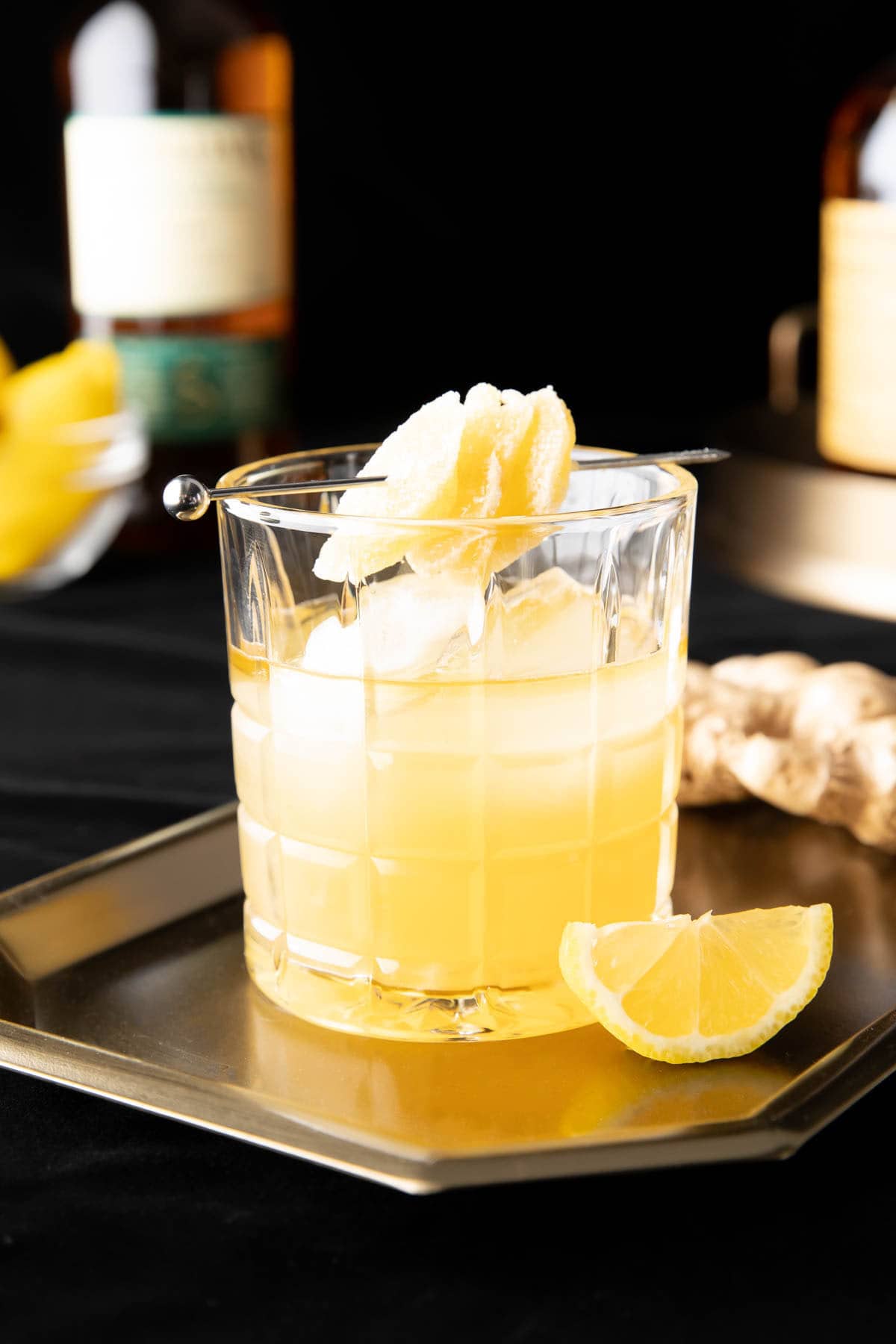 The Penicillin Cocktail
Honey, ginger, and belly-warming blended Scotch all combine in one harmonious, home-cure-inspired cocktail known as the Penicillin.
Topped with a woodsmoke, medicinally-aromatic layer of Islay Scotch (pronounced eye-la), the Penicillin Cocktail might be the next drink you reach for on a rough day, over a hot toddy.
What's in a Penicillin Cocktail?
The secret to making the perfect penicillin cocktail is…