Sweet pineapple, zesty lime, and a touch of spice come together for the perfect Pineapple Salsa. Tasty with tortilla chips, on soups, and so much more.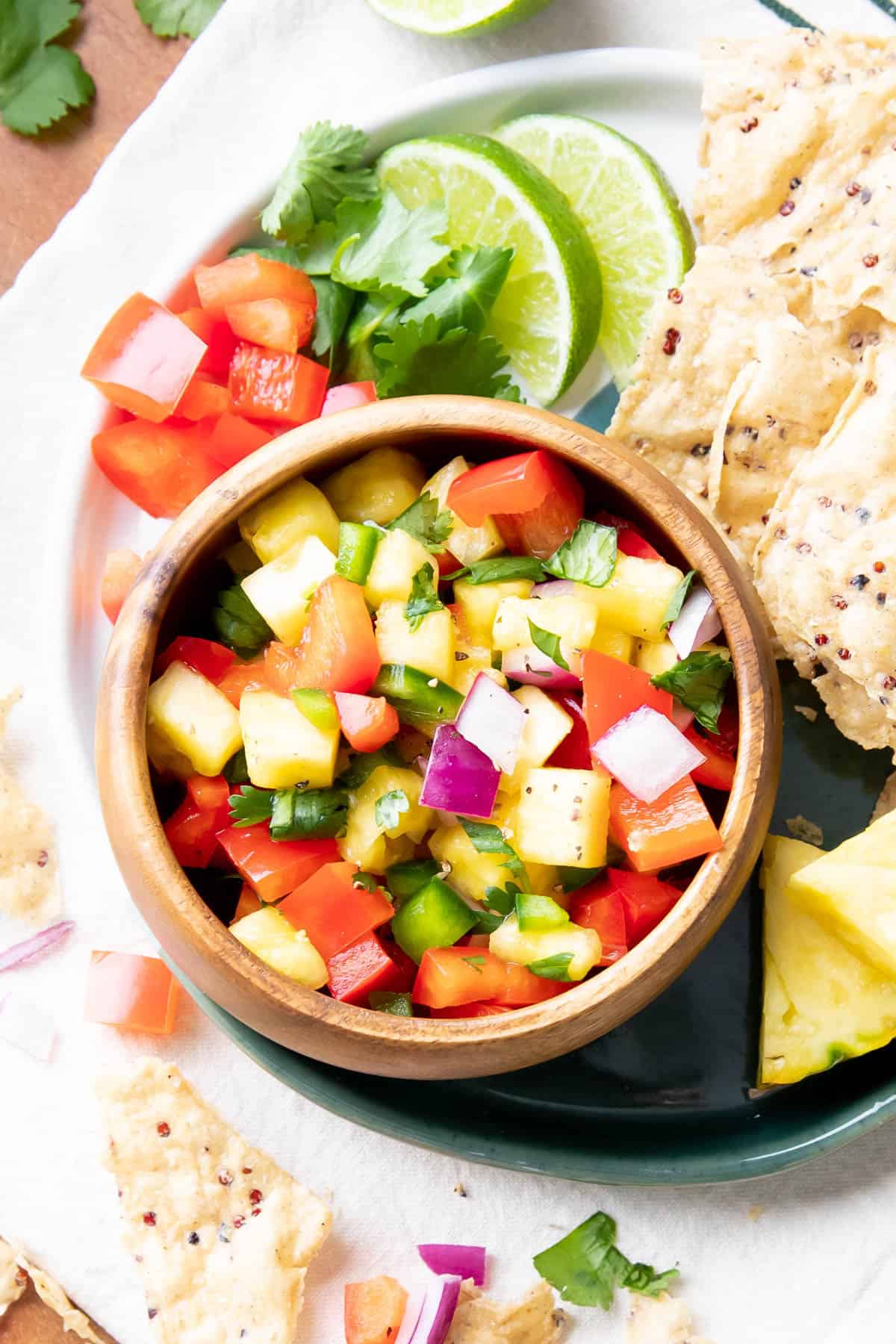 Fresh Pineapple Salsa
What could be better than a batch of freshly homemade pineapple salsa?
Think of a beautiful bounty of juicy-fresh ingredients coming together: sweetly tart pineapple, spicy jalapenos, and a delicious assortment of bell peppers, onions, and more enhanced by the zest of fresh lime.
Grab a batch of baked tortilla chips and meet me in the kitchen—we're making the best pineapple salsa recipe!…