an amazing 1-bowl vegan gluten free banana bread recipe that yields perfectly moist banana bread bursting with banana flavor! Vegan, Gluten Free.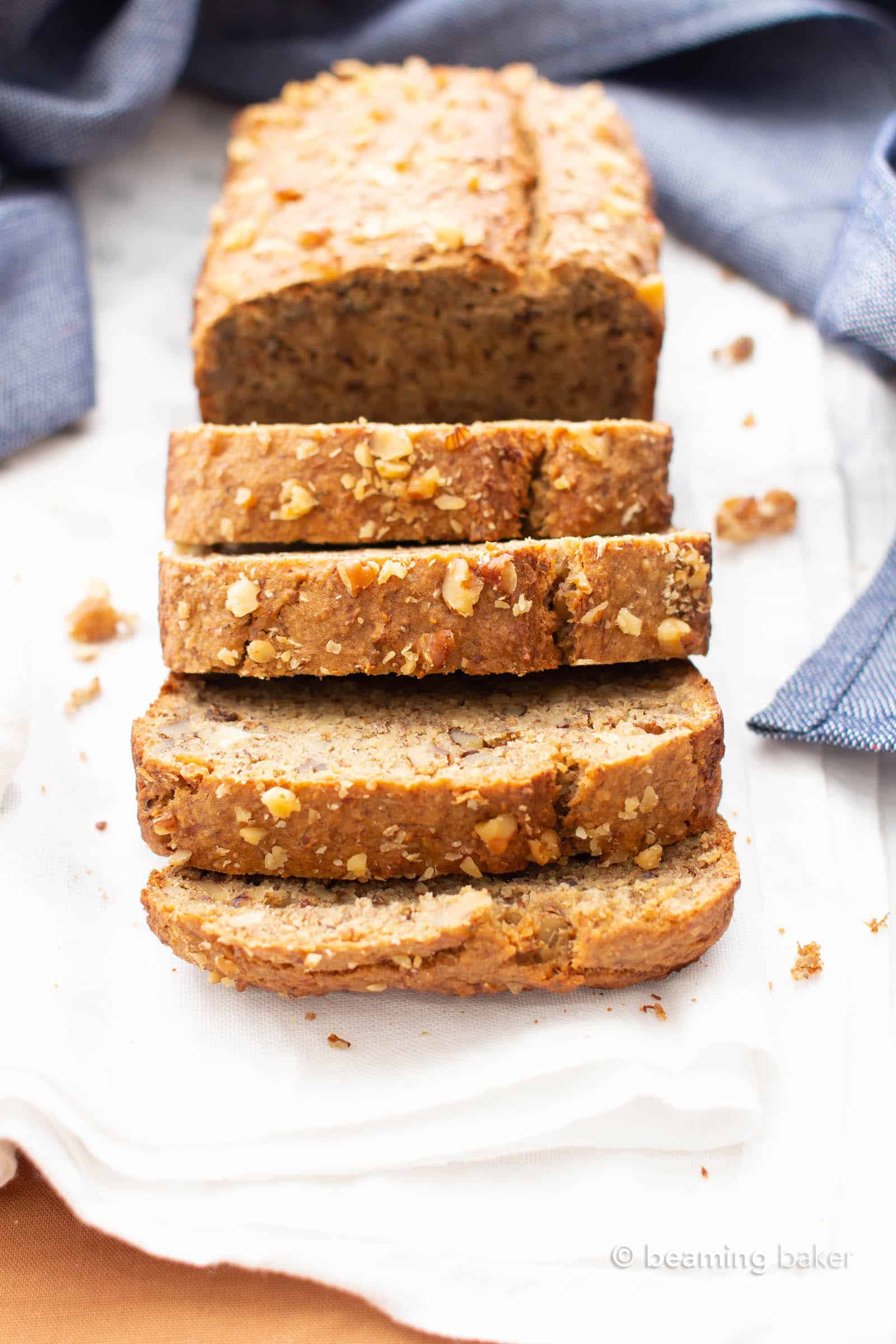 Introducing the only Vegan Gluten Free Banana Bread Recipe you'll ever need. That's right I said it. It's Saturday and I can do whatever I dang well please! 😉
Plus, we're allowed to go a bit bold, a bit adventurous and more than a bit sassy come the weekend! Or else what's the point of all that hard work we did during the week, right?
Now before I go off on another tangent totally not related to vegan gluten free banana bread, let me steer this recipe/ship towards the right location. Today's the day we revisit one of my most popular banana bread recipes—in fact, the most reader-loved vegan GF banana bread I've ever shared.
We're going to chat about how to make vegan gluten free banana bread, how to store it, and why you'd even…