Chocolate Covered Peanut Butter Cookies (V, GF): an easy recipe for soft 'n chewy peanut butter cookies wrapped in a velvety layer of chocolate and topped with crunchy peanuts. Vegan, Gluten-Free, Dairy-Free.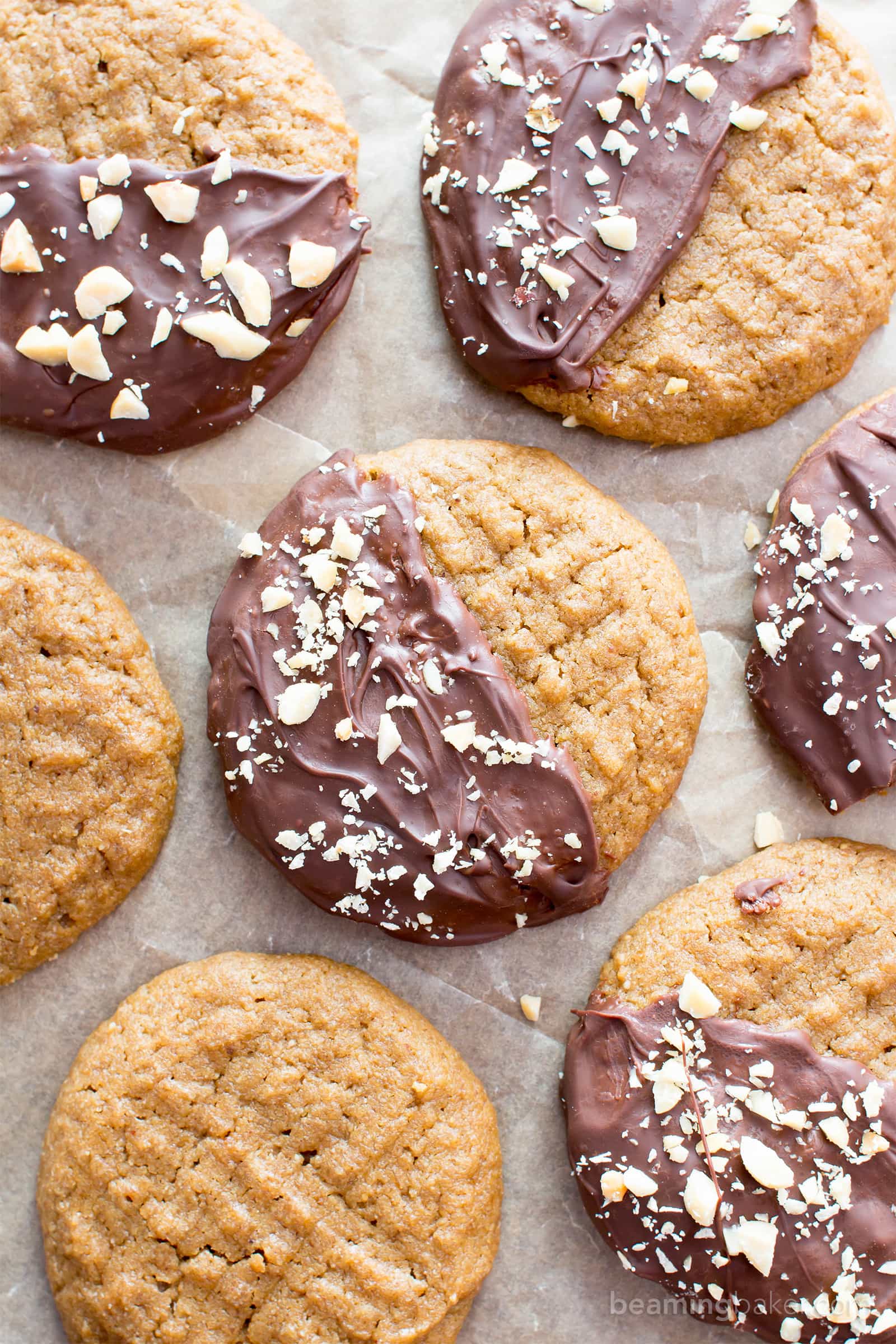 First there were the Easy Vegan Peanut Butter Cookies. Then, there were these firmer & thicker Gluten Free Peanut Butter Cookies (done in the more classic style). Now there is… wait for it… CHOCOLATE! If you didn't think I'd be thinking of all the ways in which I could work chocolate into these peanut butter cookies, then you don't know me at all.
But you totally do, don't you?
And you wanted it as much as I did. 😉
Didn't you?
Who knew Chocolate Covered Peanut Butter Cookies could be so sultry, so sexy? Alright, that was totally weird, calling cookies "sexy." But I seriously felt like I was in a steamy 90s TV movie commercial when I was in the ill-thought-out midst of writing those first few lines.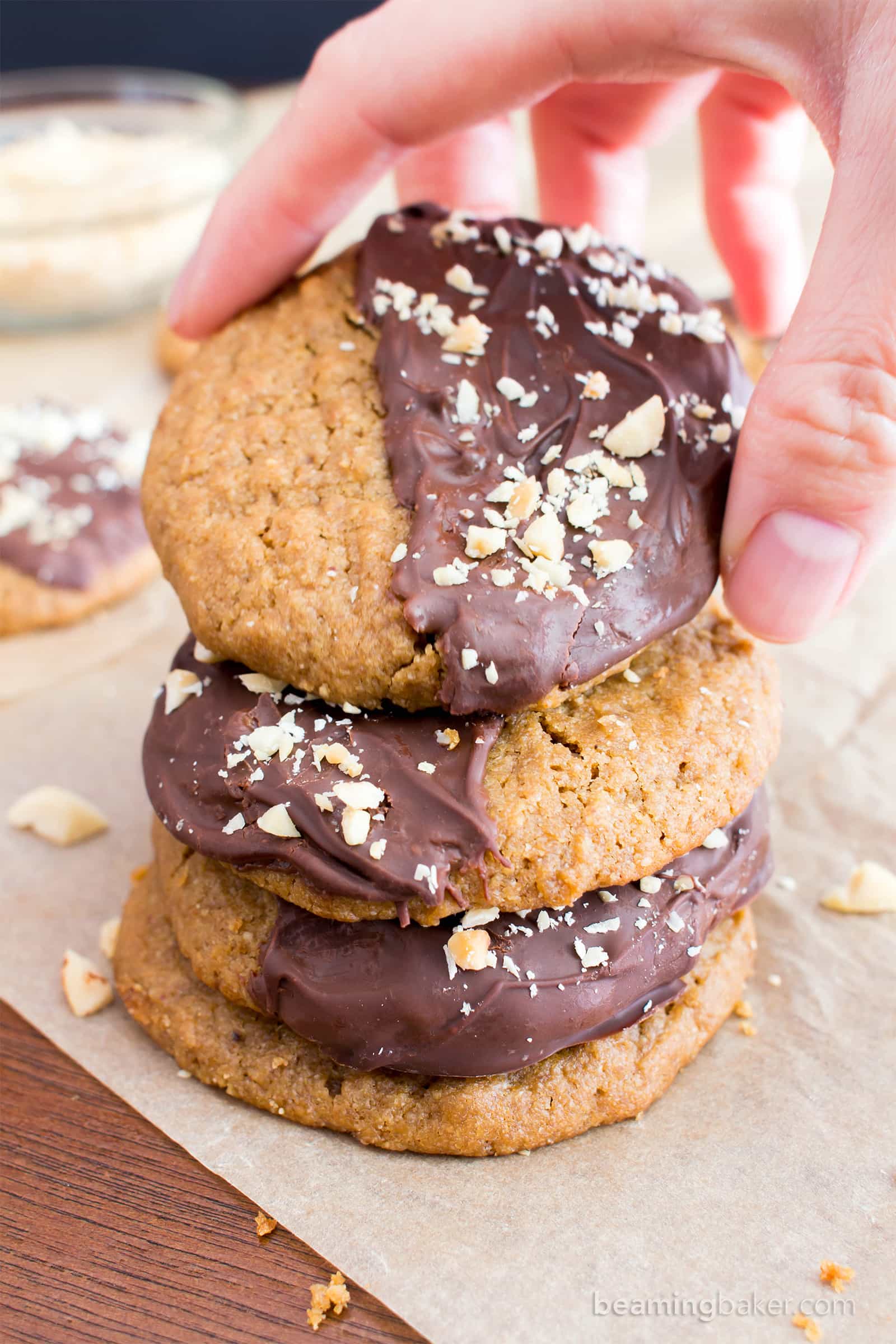 What was I thinking??
Oh, right, Chocolate. And. Peanut Butter. Oh my! <— Here we go again!
It's just… How are you not…