Surprisingly good & easy to make! Creamy avocado, refreshing lemon, and a delightful red vinaigrette coat the BEST Chickpea Salad!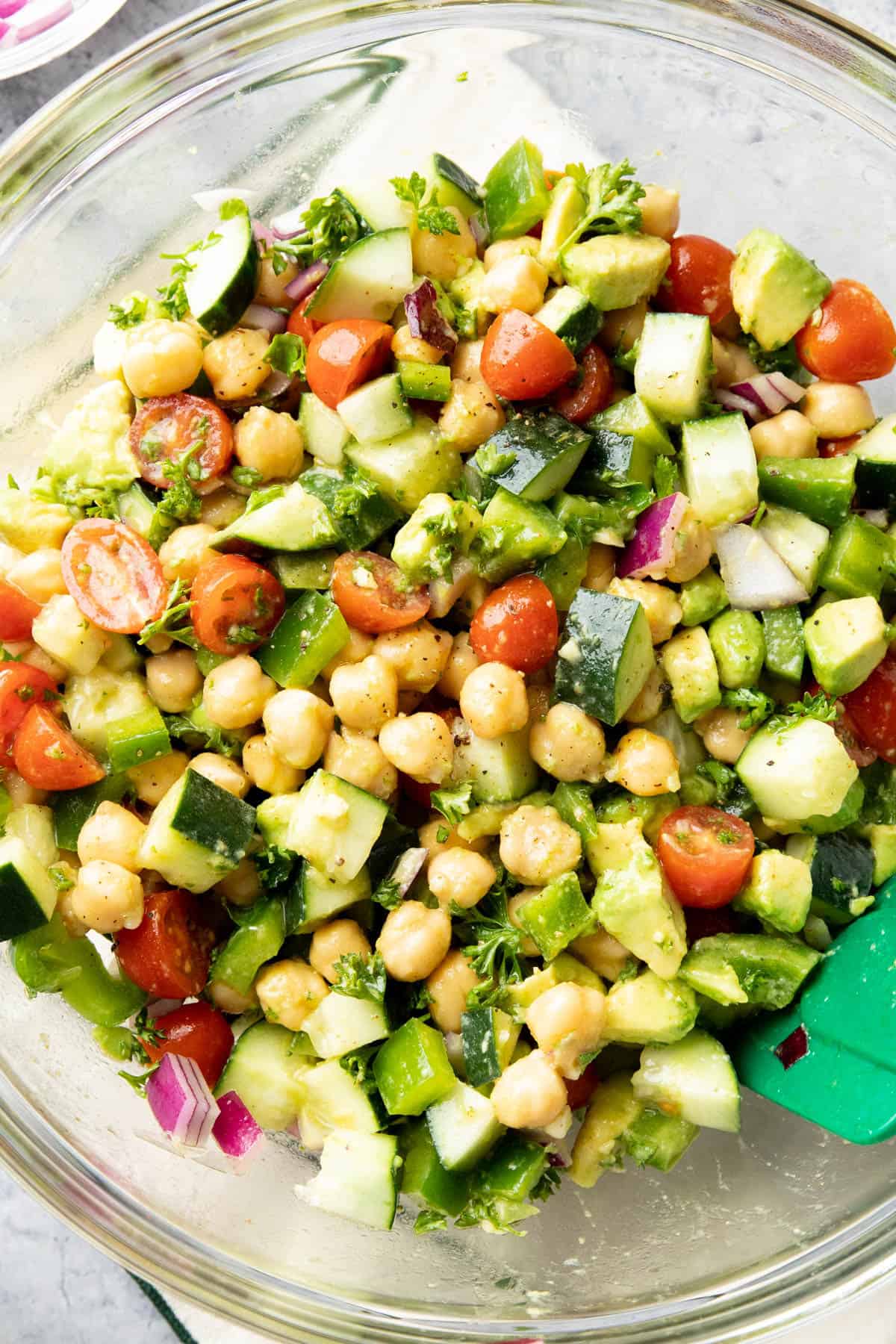 A Simple & Fresh Chickpea Salad Recipe
When I was a kid, I absolutely hated eating salads. I would do anything to avoid them—like hide or pretend I wasn't hungry (yeah, right).
Now, I know the real trick that adults employ is actually making a tasty salad. Whoda thunk it? Haha.
Welcome to my simple, easy and beautifully fresh…