Chocolate Chip Homemade Cashew Butter Cookies Recipe: easy, melt-in-your-mouth vegan cashew butter cookies made flourless! The BEST Paleo cashew butter cookies—crispy edges, chewy & soft centers, bursting with chocolate. Grain-Free, Flourless, Vegan, Gluten Free, Dairy-Free.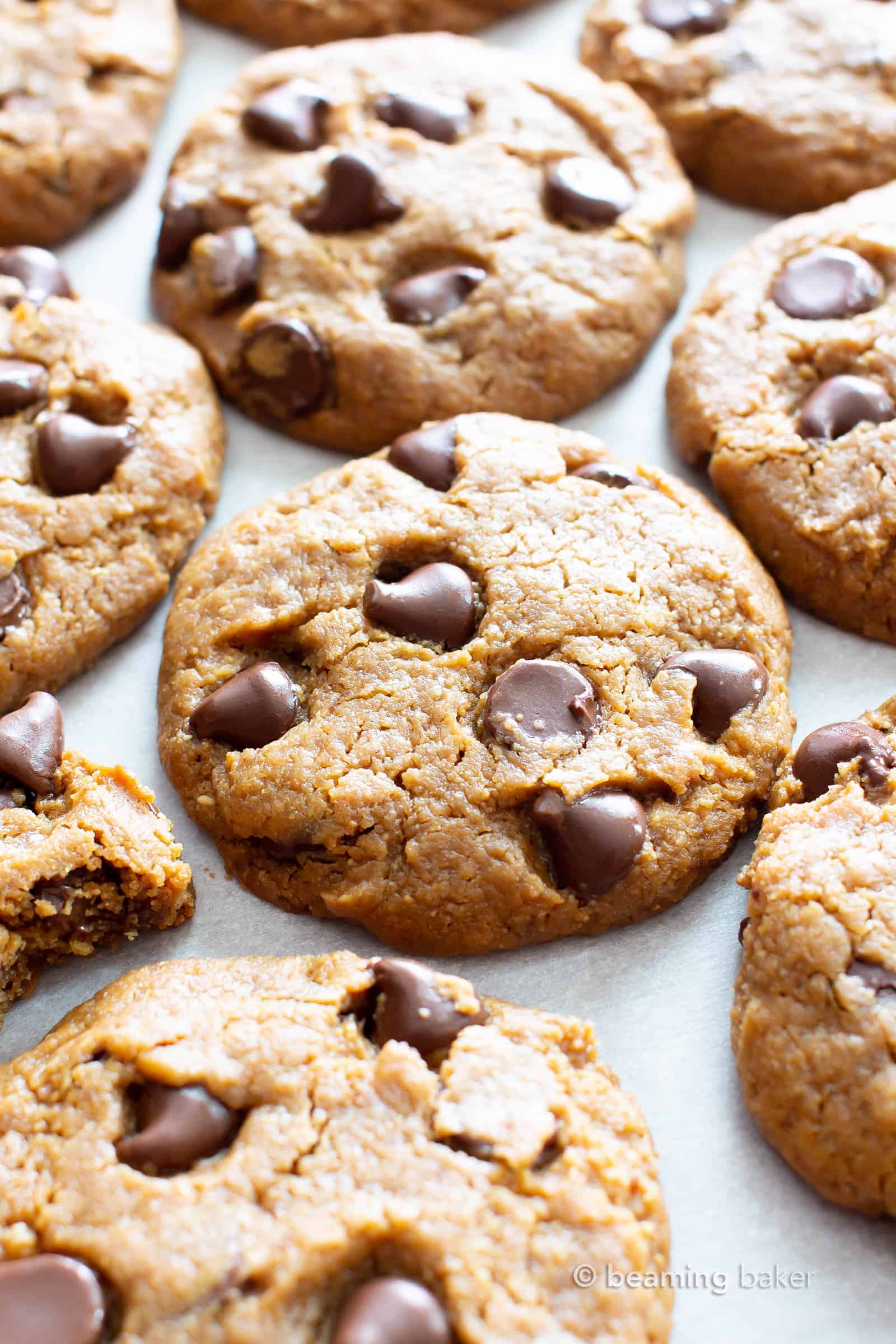 "This is definitely a hide-the-cookies type of recipe."
Erik, when I asked him what he thought of this chocolate chip homemade cashew butter cookies recipe. 😂
He then proceeded to tell me that each and every time I made this flourless cashew cookies recipe, from the 1st final test batch to the 3rd final test batch and finally, the actual final test batch (I cannot help but be thorough/cray), he snuck many a vegan cashew butter cookies into his personal cookie jar.
Otherwise known as his stomach. Ahem.
So that's where all the cookies went…
If y'all knew how many …