homemade mango ice cream: this 3 ingredient mango ice cream recipe is super easy! 5 mins of prep for the best mango ice cream: rich & creamy with big mango flavor! vegan, dairy-free, healthy.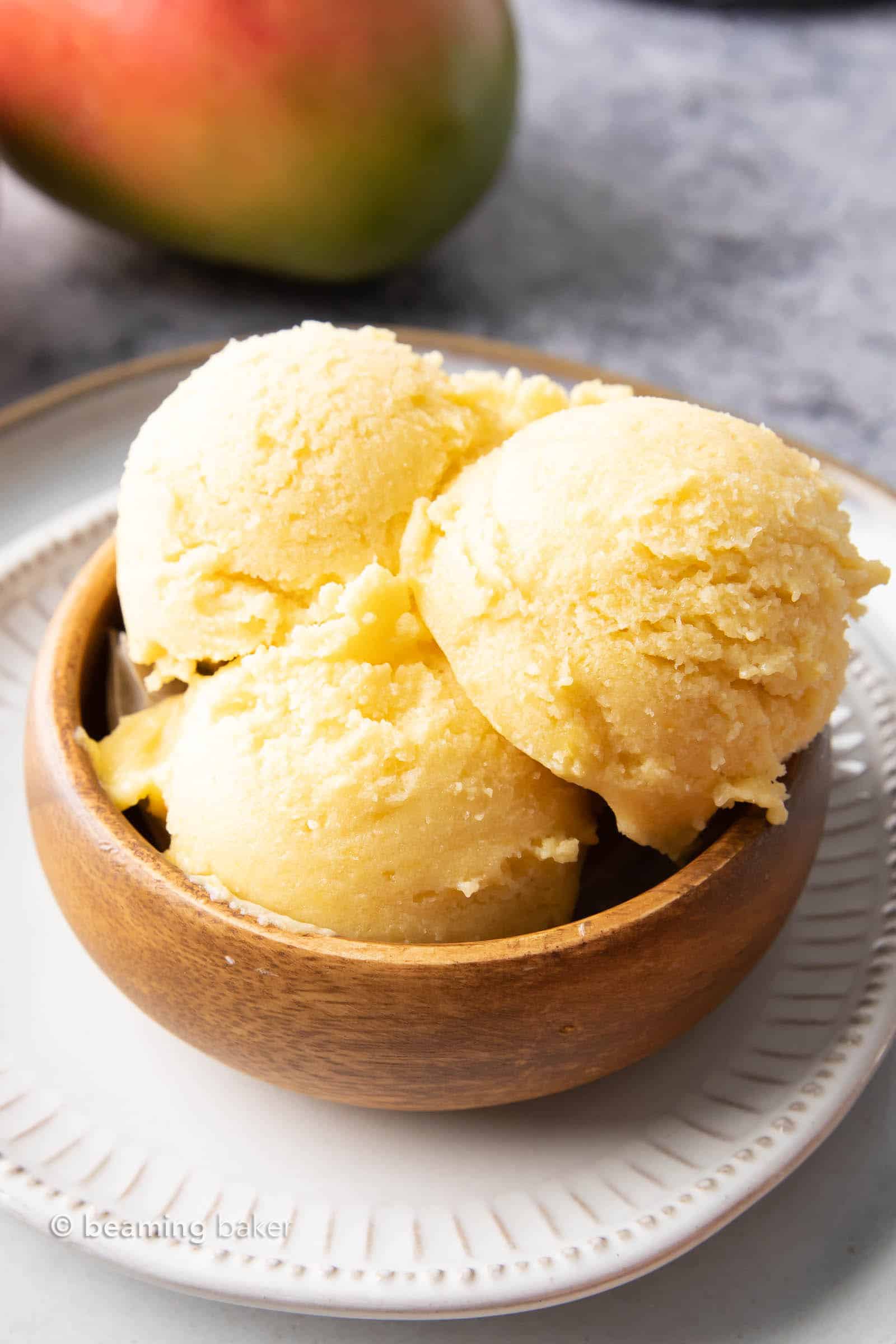 How was your weekend? Did you do anything mischievous, out of character or just plain 'ol fun? If you did, you must tell me all about it! I not only live vicariously through you, but I also like to look for a bit of inspo when letting loose during my summer adventures.
It's just… sometimes I feel like we're so focused all year-long. Focused on work. Focused on finances. Focused on family. Focused on all the responsibility and etc. But what about the super important and completely necessary, but oft-ignored time to just chill? To just relax, unwind and let the breeze run through your hair?
That's what today's super easy homemade mango ice cream recipe is all about: letting yourself unwind, relax and just let that tropical summer breeze run through your hair. Or at least taste like it. In your mouth, not your hair. Oh, you know what I mean.
A long time ago, I started associating mangoes with the tropics and the tropics with relaxation, sunshine, and happiness. So you will join me in making, then scooping up two big scoops of this homemade mango ice cream, then enjoying the tropical flavors and just… relaxing? 🙂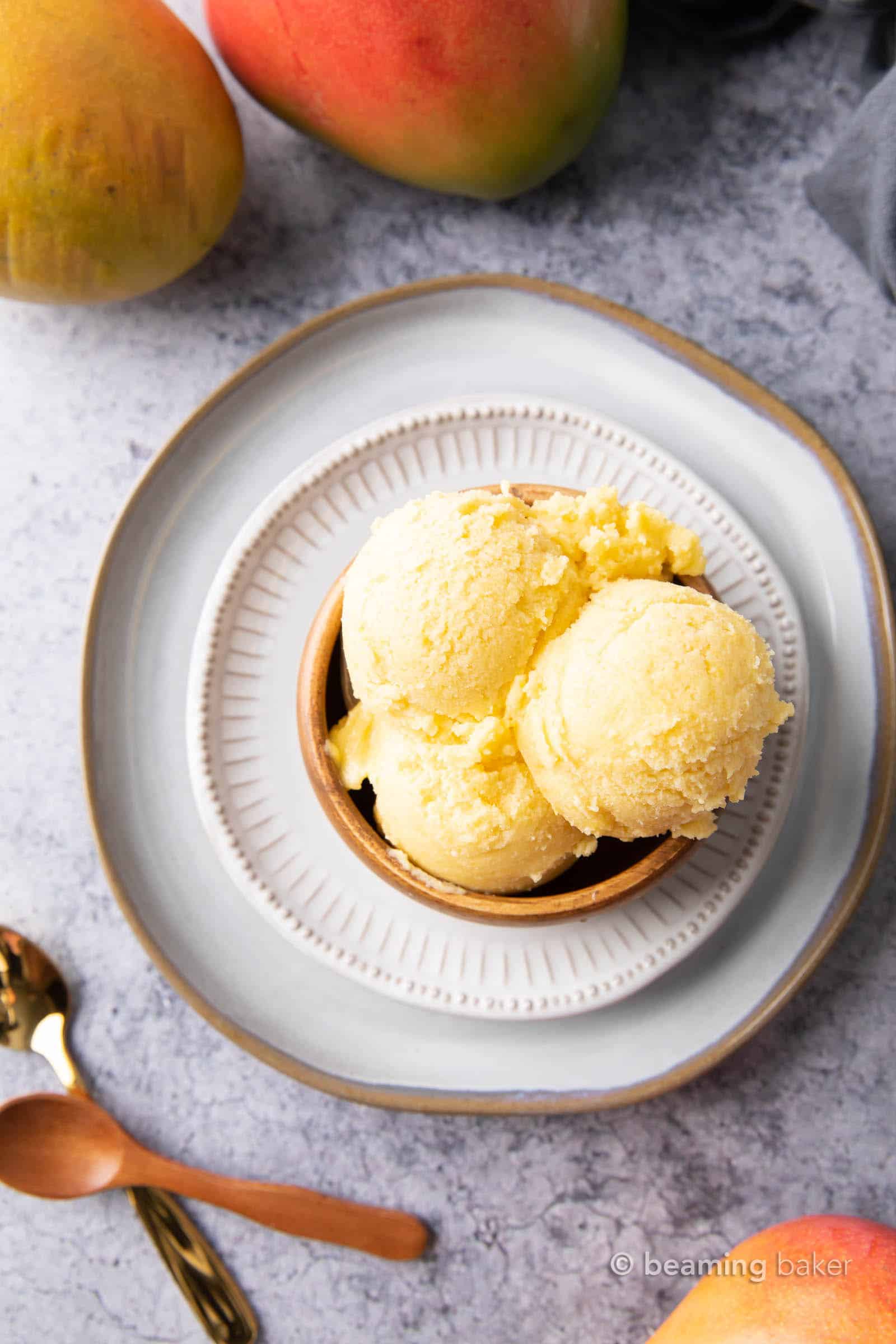 Super Easy Homemade Mango Ice Cream Recipe
Just as I wish for you to have a moment to yourself that's as easy and gentle as a warm summer's breeze, did I design this recipe to be…