only 4 ingredients for soft 'n dense keto peanut butter bars topped with a thick layer of chocolate. The best keto peanut butter chocolate bars!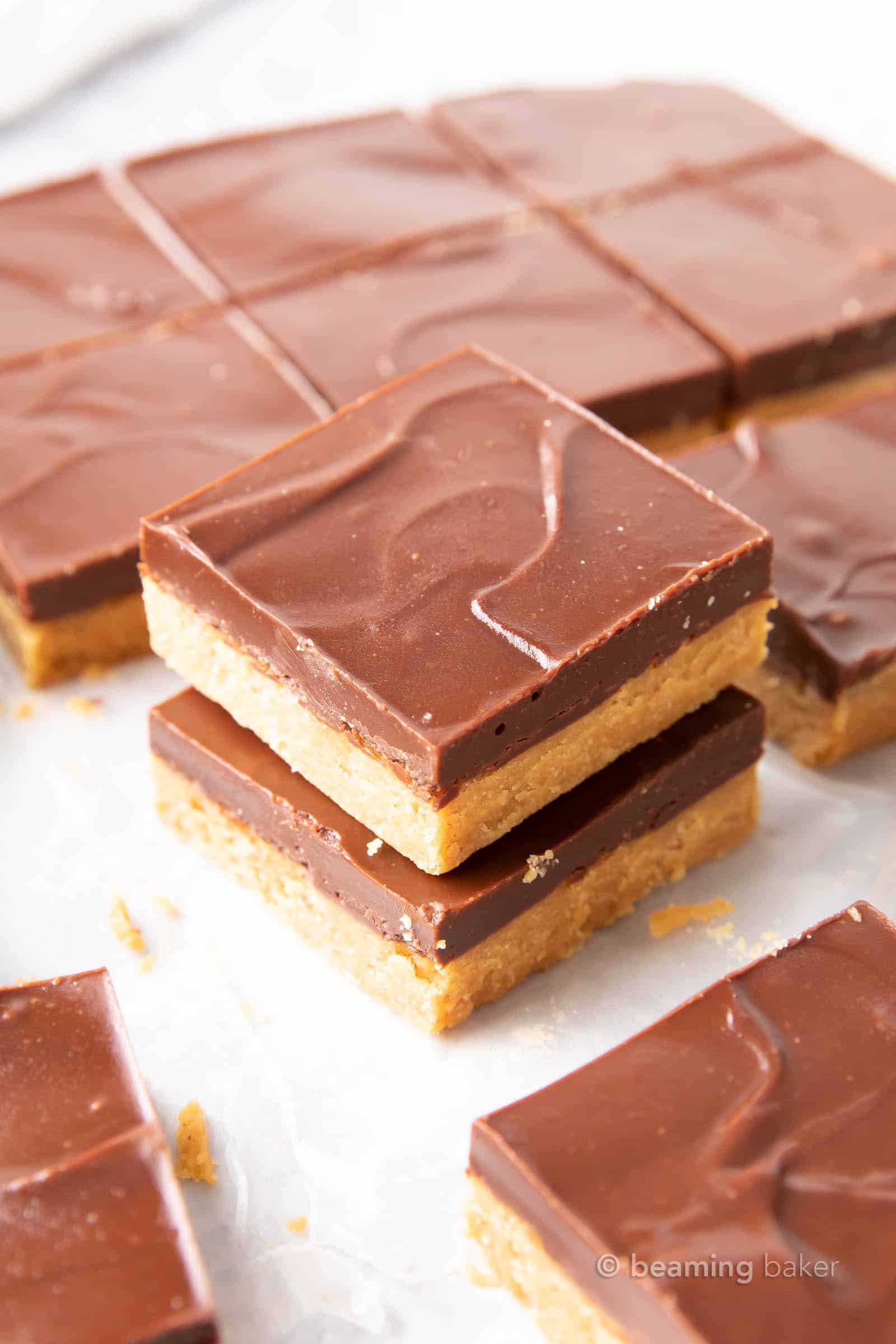 December greetings! Like, how did it get to be December already?! I'm still gobsmacked by how fast time goes by, and how we're already so deep into the holiday season.
Erik and I are celebrating what will be our last snowy Christmas, perhaps for a long time. 😉 We're gearing up to move somewhere warmer, somewhere with less snow (and by that I mean none) and with more sun. Yeah!!
We're still looking at different options, but looking to move back to the West Coast, where we both grew up. It's time to go home, ya know? (Something about this time of year gets me all nostalgic and emotional.)
While we ponder what new beginnings next year has for us, let us first celebrate the holidays still ahead… today I'm sharing my favorite recipe for Keto Peanut Butter Bars.
Today's keto chocolate peanut butter bars are low carb and keto-friendly. Bonus: they're super…