3 Ingredient Strawberry Coconut Sorbet (V, GF): a 5 min prep recipe for refreshing paleo strawberry sorbet made with just 3 healthy ingredients! Paleo, Dairy-Free, Vegan, Gluten-Free, Refined Sugar-Free.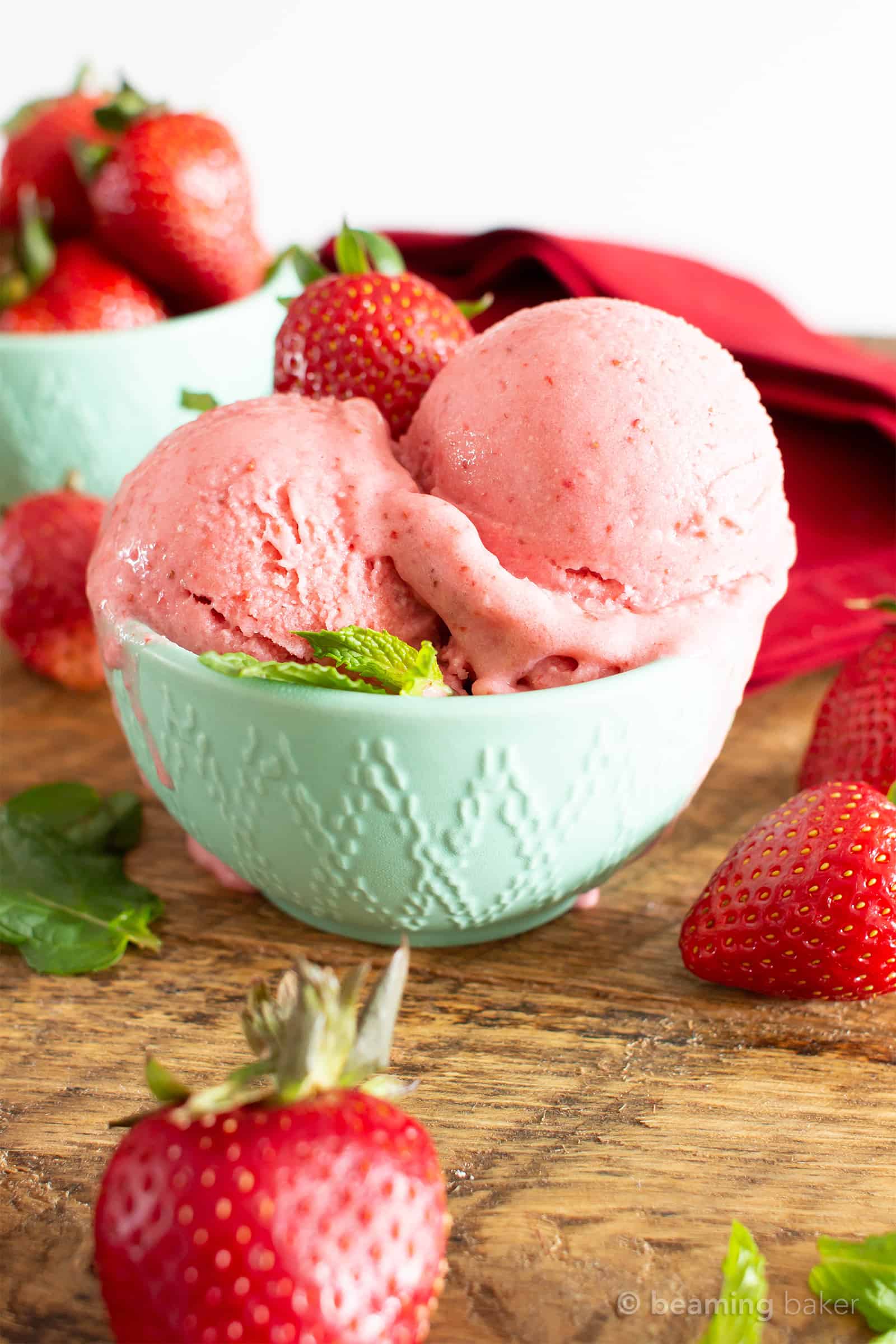 It's the First Day of Summer! And in case you hadn't noticed, I've been particularly excited about this day. And it's not just delicious coconut milk that's got me feelin' this way! Hehe.
See: All of the summer dessert recipes I've shared this year, and all the other years!
There's just something about hot hot heat (anyone here love that band?) and baking that do not make for good bake fellows. You know I love me some baking, but the second it gets even mildly hot, I think twice about turning on that oven. I turned the oven for like 1 second to make this vegan gluten free blueberry crisp and then swiftly ran away from all of that heat. (Yes, 1 actual second because the BB test kitchen is MAGIC!! lol). 🎩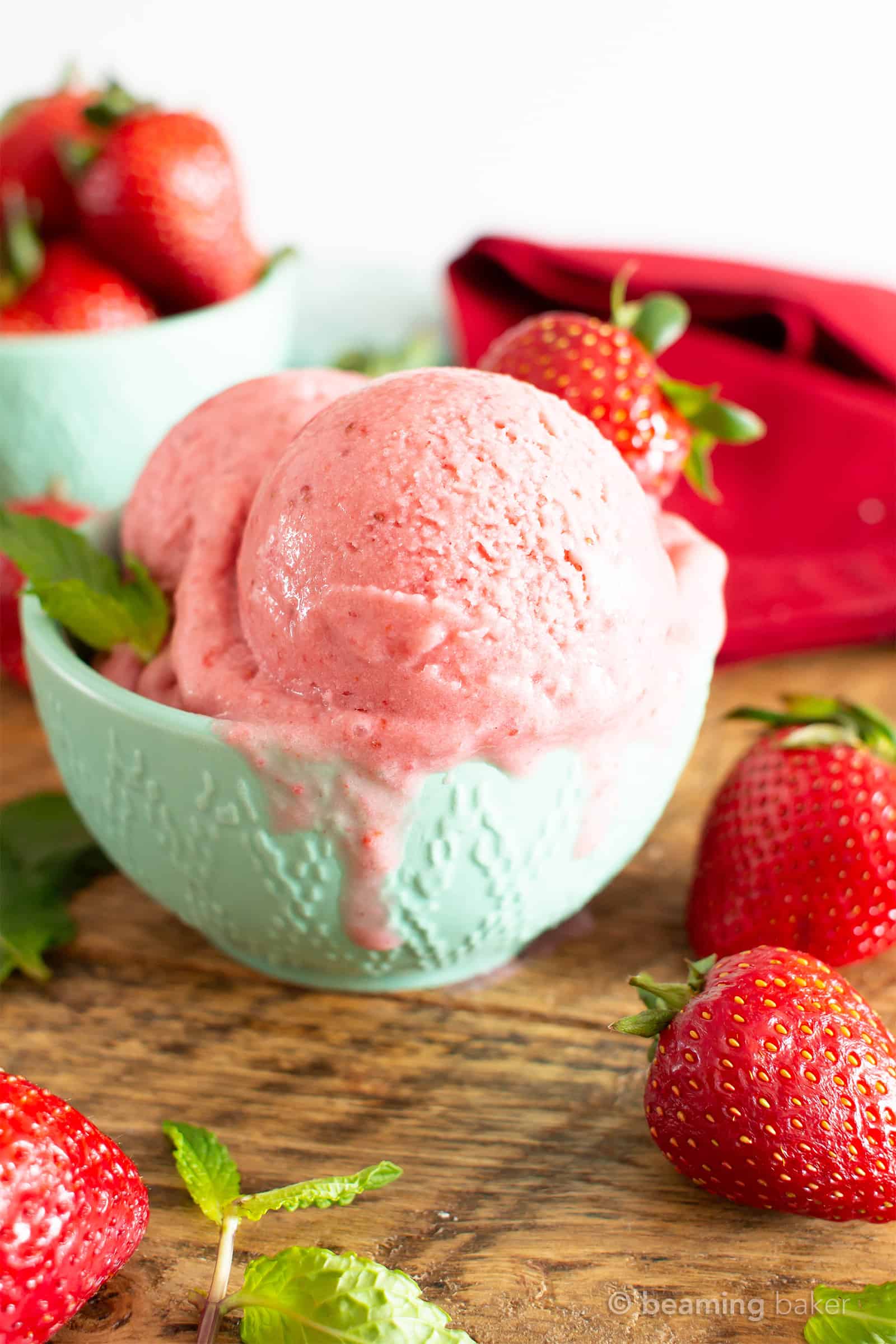 Since we're all big fans of no bake here, I thought we could easily keep our…