How to Make Chocolate Ganache Recipe (V, GF): an easy step-by-step tutorial for 5-minute rich, decadent chocolate ganache you can pour on your favorite desserts–cake, cupcakes and more! Vegan, Gluten-Free, Paleo, Dairy-Free, Refined Sugar-Free.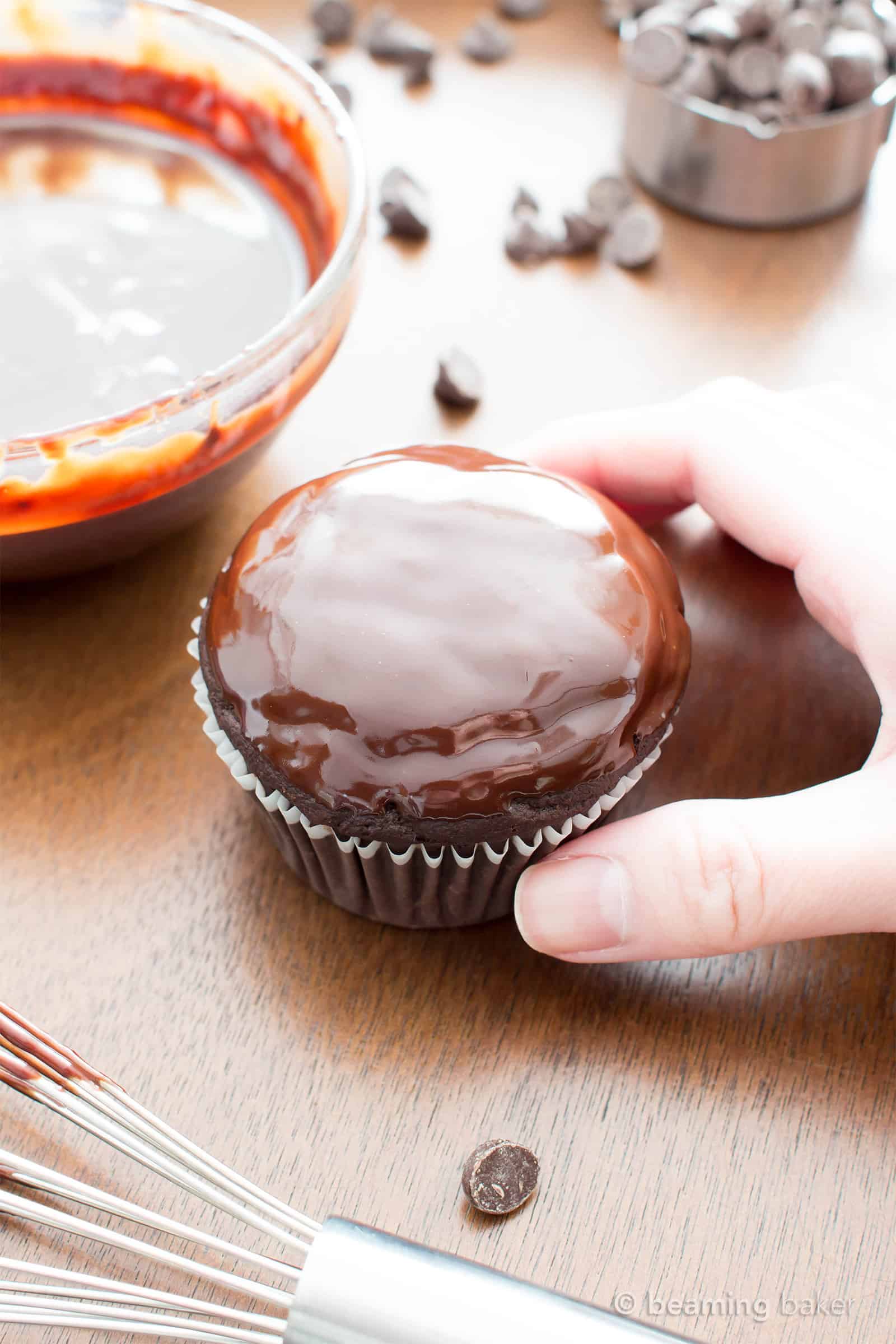 Chocolate Ganache. Easily one of the tastiest things/foods/yummiest/dessert essentials in the world. Oh yes! Ever since I whipped up my reader favorite homemade chocolate frosting recipe with a base of chocolate ganache, I couldn't help but wonder when/if you guys would be interested in learning how to make it!
And yes, I totally heard Carrie in my mind saying you know what.
As you may recall, Chocolate Ganache has made an appearance in a few recipes on Beaming Baker: peppermint ganache brownies and coconut bars, to name a few.
So today, we're gonna go over the newest addition to the Beaming Baker Baking Basics series… and learn how to make chocolate ganache! 🙂 Have no fear, it's super easy, takes just 2 ingredients, and comes together in no time!
STEP ONE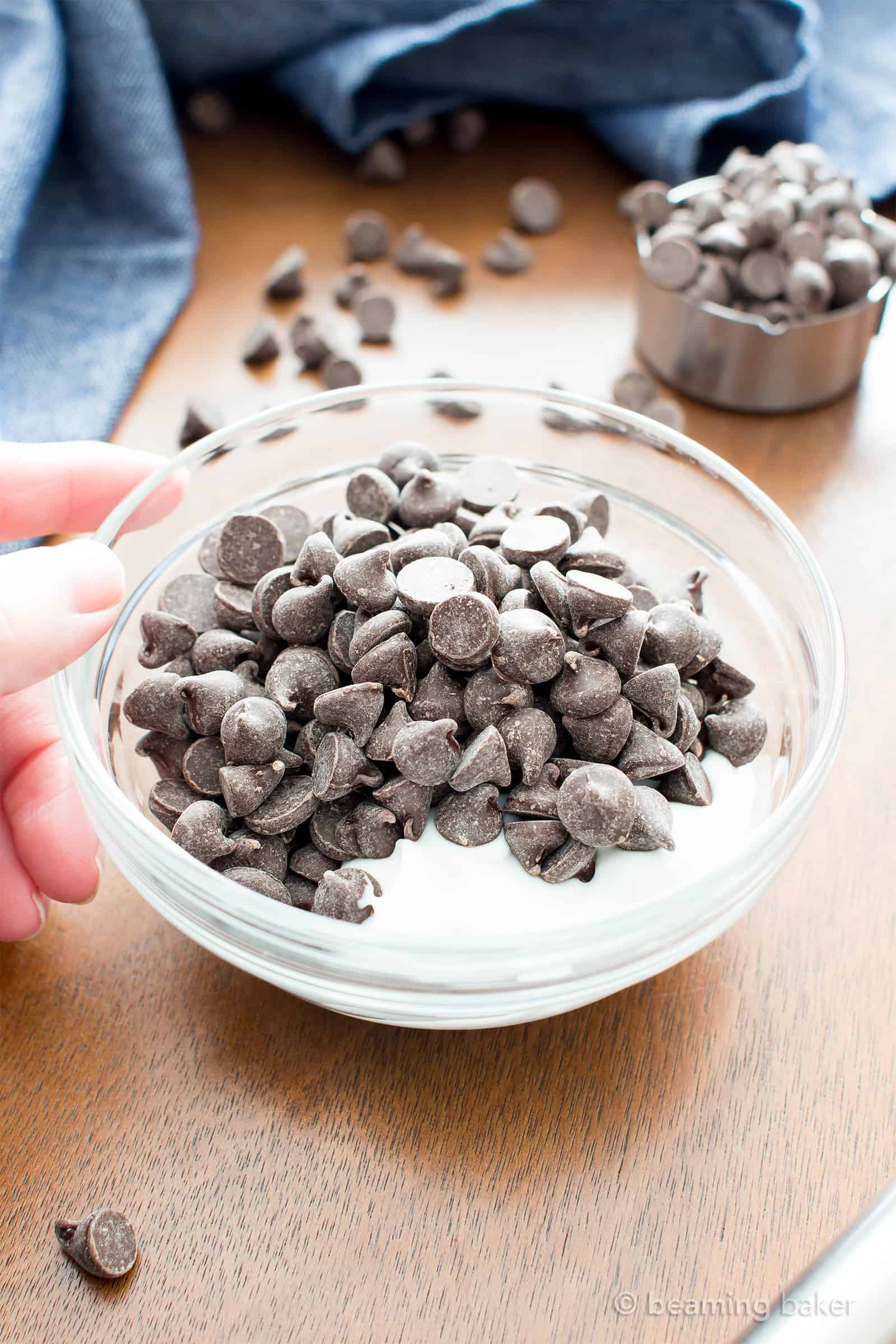 Add chocolate chips and coconut cream to a…