The Best Vegan Oatmeal Cookie Recipes (GF): the ultimate collection of healthy oatmeal cookies! Including all your favorites: gluten free vegan oatmeal chocolate chip cookies, classic vegan oatmeal raisin cookies, no bake peanut butter oatmeal cookies, and more! Vegan, Gluten-Free, Dairy-Free.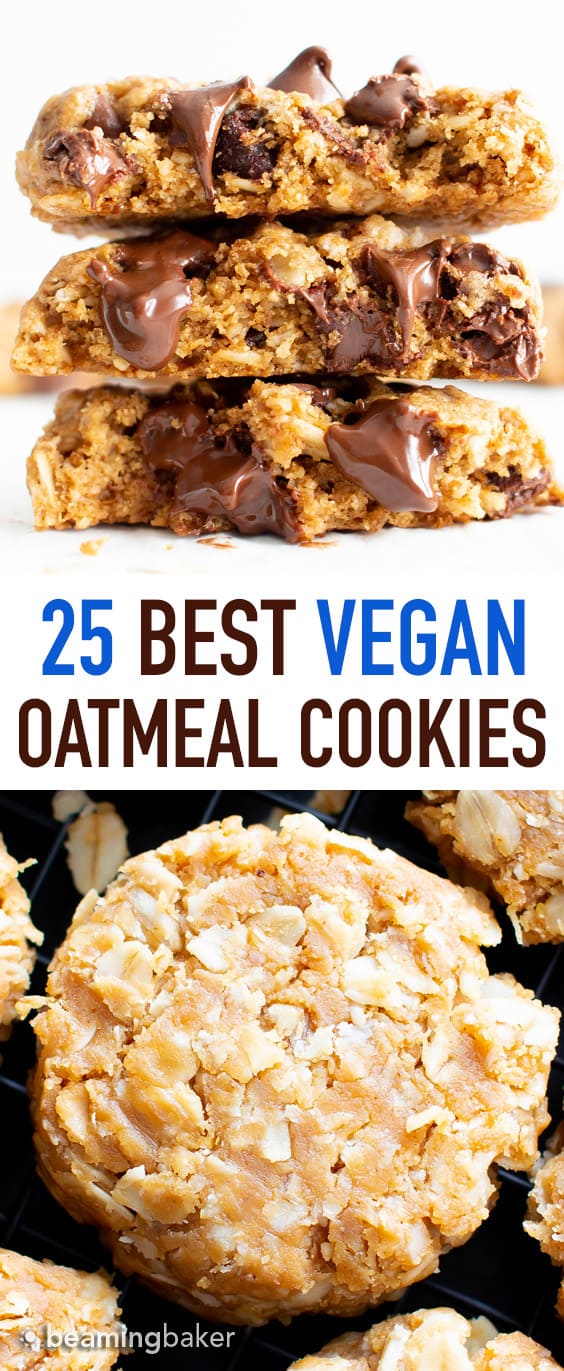 What is it about biting into a freshly-baked vegan oatmeal cookie that makes it so special? 🤔
Is it all the cozy spices (hey cinnamon, I see you!), or maybe it's the perfectly chewy texture that rolled oats add? Or maybe it's a particular fond memory associated with the best oatmeal raisin cookies you had as a kid?
For me, I think it's…