This 3 ingredient healthy rice krispie treats recipe is prepped in minutes! Learn how to make rice krispie treats without marshmallows.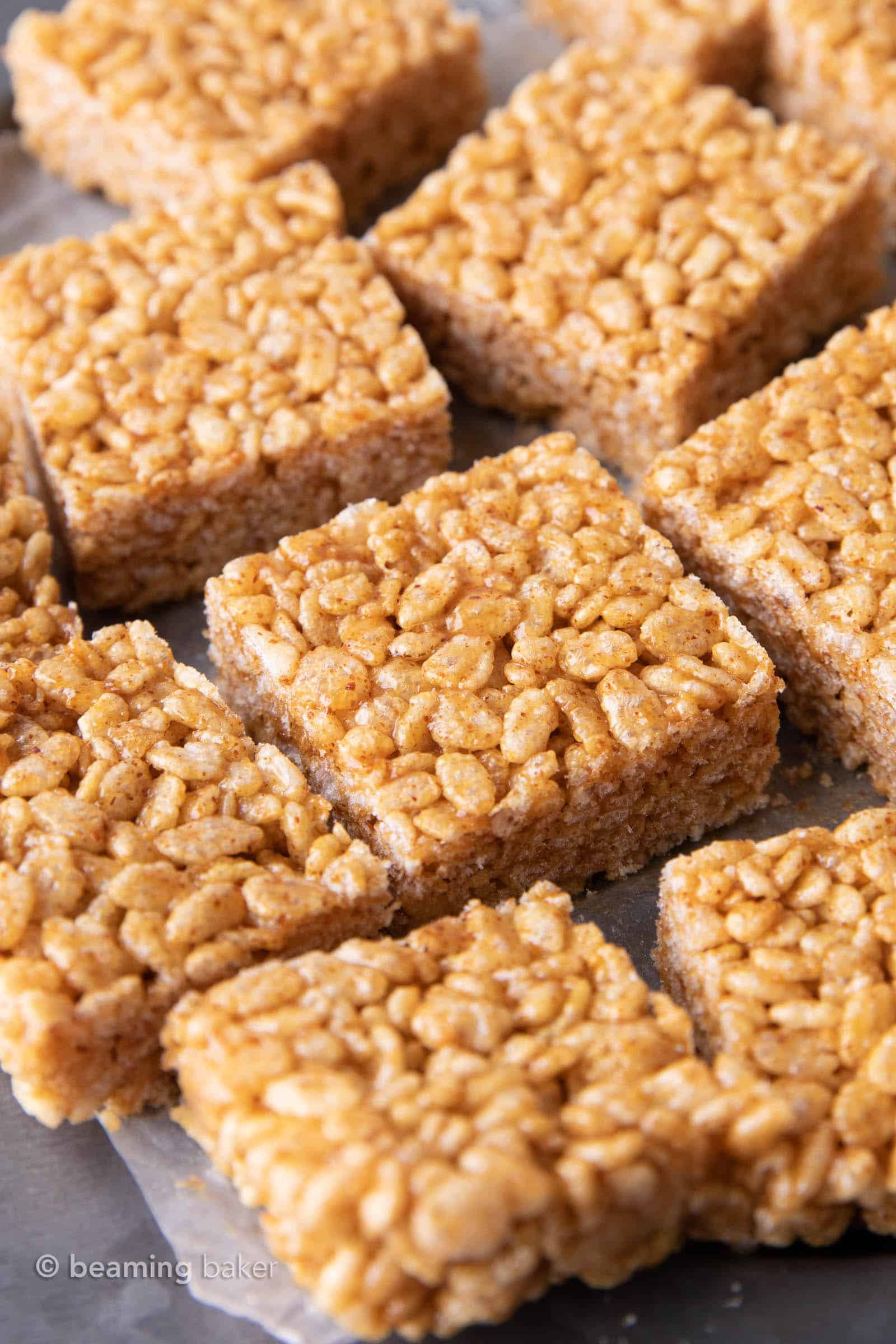 When I was a little kid, I seriously, seriously LOVED rice crispy treats… or I should say, rice krispy treats. Yep, that "k" was absolutely essential in capturing this goodie's, uh, goodness. Hehe.
We weren't allowed to eat it very often, and it took me until semi-adulthood to make my very own treats at home, replete with butter, marshmallows and that bright blue box of crisp rice cereal.
It was almost magical, watching those marshmallows melt and meld with butter and create that sticky sweet glue. Even better was the part when my older sister, Monica, would help me hold the heavy pot of hot treats and pour it into the baking pan to press down.
There's something oddly satisfying about getting a perfectly tightly-packed layer. 🙂
But now that I'm older and just ever-so-slightly wiser, I know that when I get these cravings, I gotta go for something just a tad (okay, a loooot) healthier. So today, we're gonna learn how to make rice crispy treats without marshmallows, together. 🙂 The next time someone asks you if rice crispy treats are vegan, you can say, "well, these are!" Also, "I don't share." 😉
I promise you, these healthy vegan rice crispy treats are just as satisfying and way, wayyyy less guilt-inducing. They're super easy to…