Gluten Free Peanut Butter Chocolate Chip Cookies (V, GF): an easy recipe for perfectly soft 'n chewy chocolate chip cookies packed with peanut butter flavor! Vegan, Gluten-Free, Dairy-Free.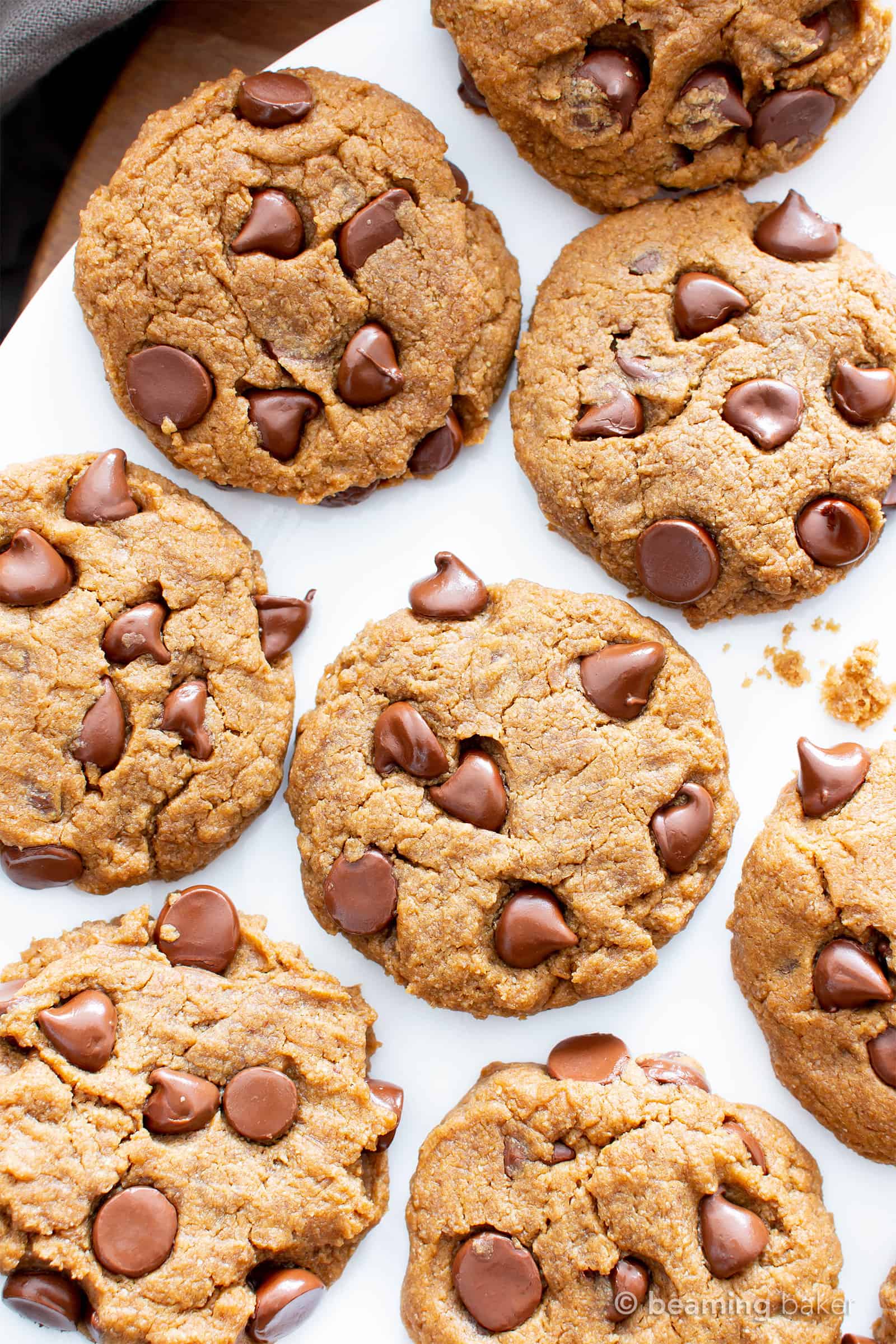 Happy Birthday, Dylan! Aka PB aka Pooh Bear aka Dylano Cookie. Can you believe my little nephew turns five soon? (And has that many nicknames?!?)
I still remember the first time I held him. His mama, my sister Jenny, was resting in her hospital bed, totally spent and exhausted from, ya know, going into labor. 😉 She looked so small and yet so strong and powerful that day.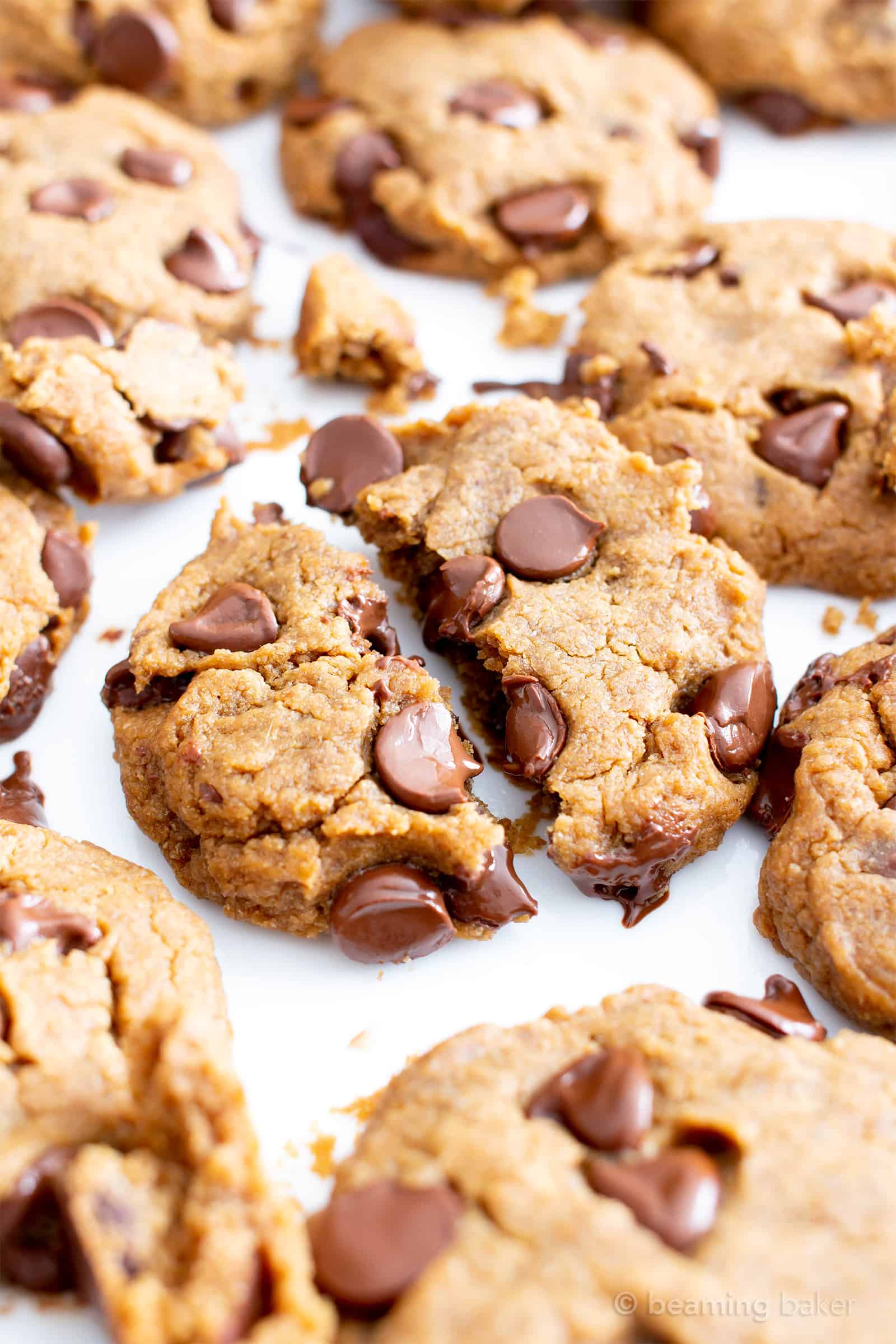 Dylan was so tiny, just about the size of two grapefruits lined up, or a fresh-baked loaf of bread, in an 8-inch pan. (Boy, I really do think about food A LOT.) 😜 He was bright red, still hadn't opened his eyes yet, but was already screaming his butt off.
From the day he was born, PB made himself known. He's always been very…