Vegan Gluten Free Chocolate Cupcakes (GF): fluffy 'n moist healthy chocolate cupcakes with a soft crumb, topped with creamy, smooth chocolate frosting! The best GF oat flour cupcakes—Refined Sugar-Free, Dairy-Free!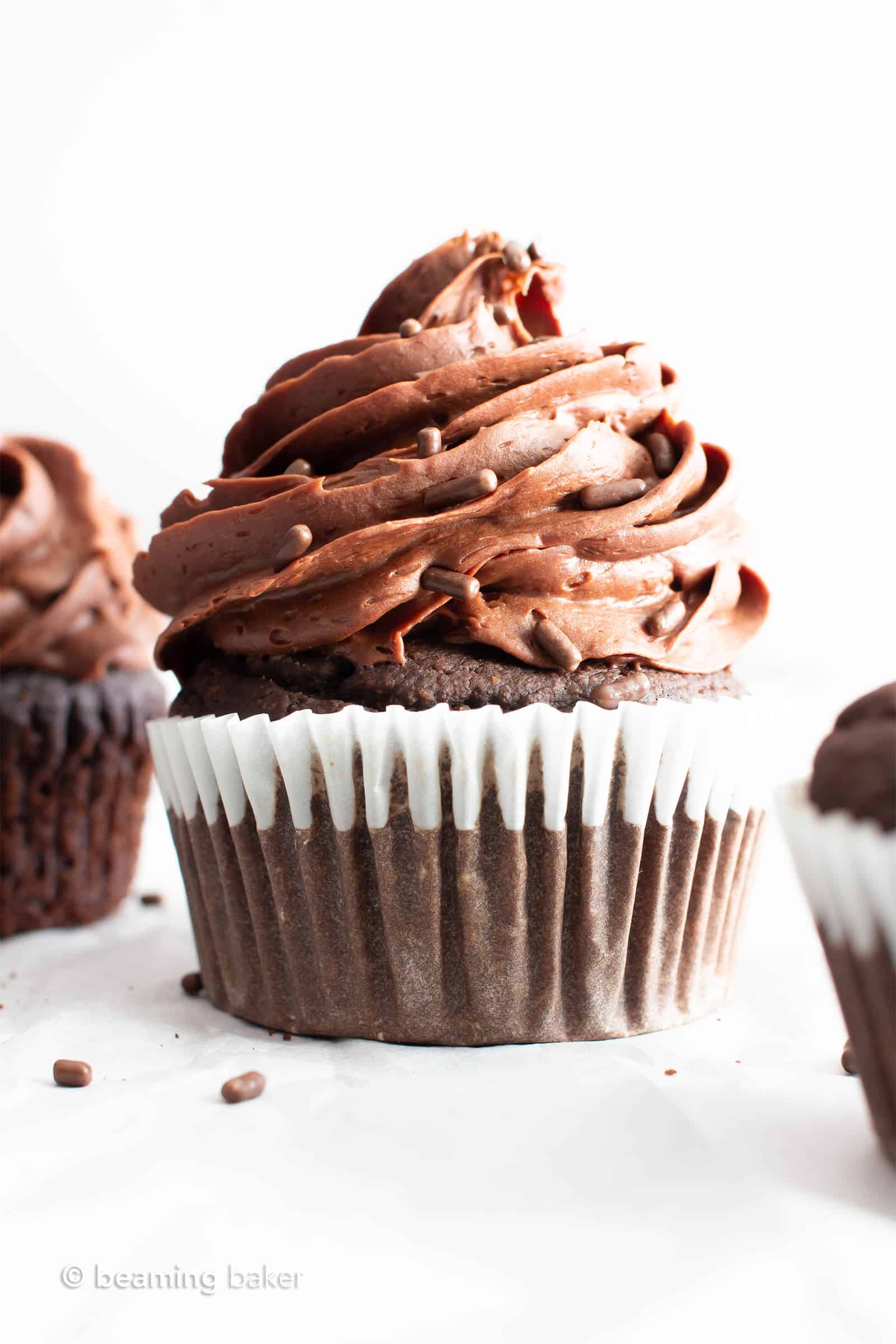 "Make one, eat one. Make one, eat one. It's the ideal work situation!" <– That just about sums up Erik's entire philosophy in life about "helping" me in the kitchen. 😉
Like, how motivated do you think he'd be without a little sampling here and there? Ha!
A couple years back, when…