Peanut butter crunch bars made with only 3 ingredients!
Crunchy, creamy and sweet: the best peanut butter crunch bars combine creamy peanut butter, rich chocolate, and crispy rice cereal for a decadent, easy treat!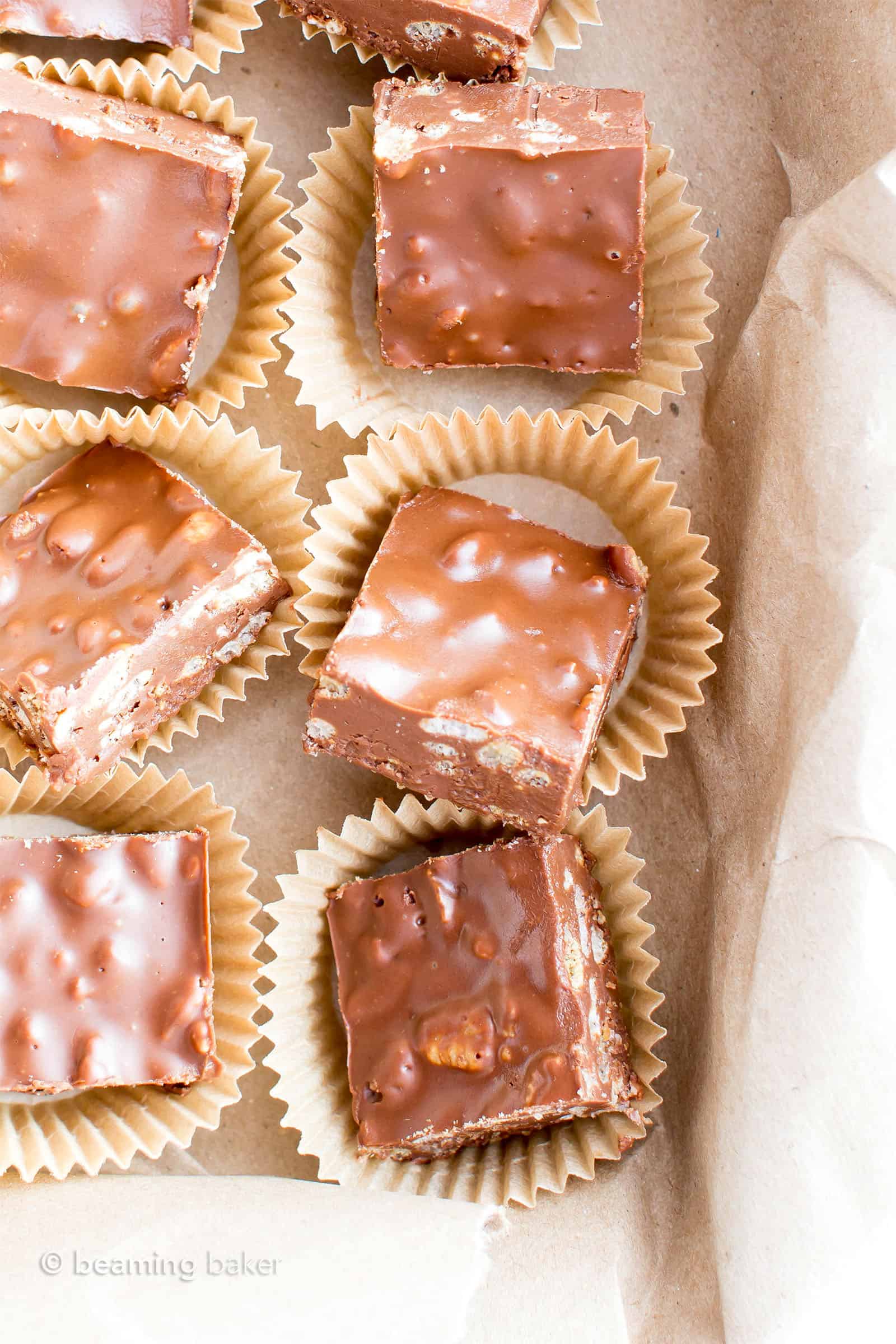 Crunch bars: love 'em. Peanut butter: love it. Peanut butter crunch bars: didn't know they existed… until now! 😉 Who's in the mood for the aptly-timed chocolate peanut butter treat to toast this spooky season?
Today we're making peanut butter crunch bars with just 3 simple ingredients and only a few minutes of prep.
These peanut butter crunch bars combine creamy peanut butter, rich 'n sweet chocolate, and …