No Churn Chocolate Chocolate Chip Coconut Vegan Ice Cream (Paleo, V, GF): a 7 ingredient, no churn recipe for creamy, rich and chocolatey ice cream bursting with coconut flavor. Vegan, Paleo, Gluten-Free, Dairy-Free.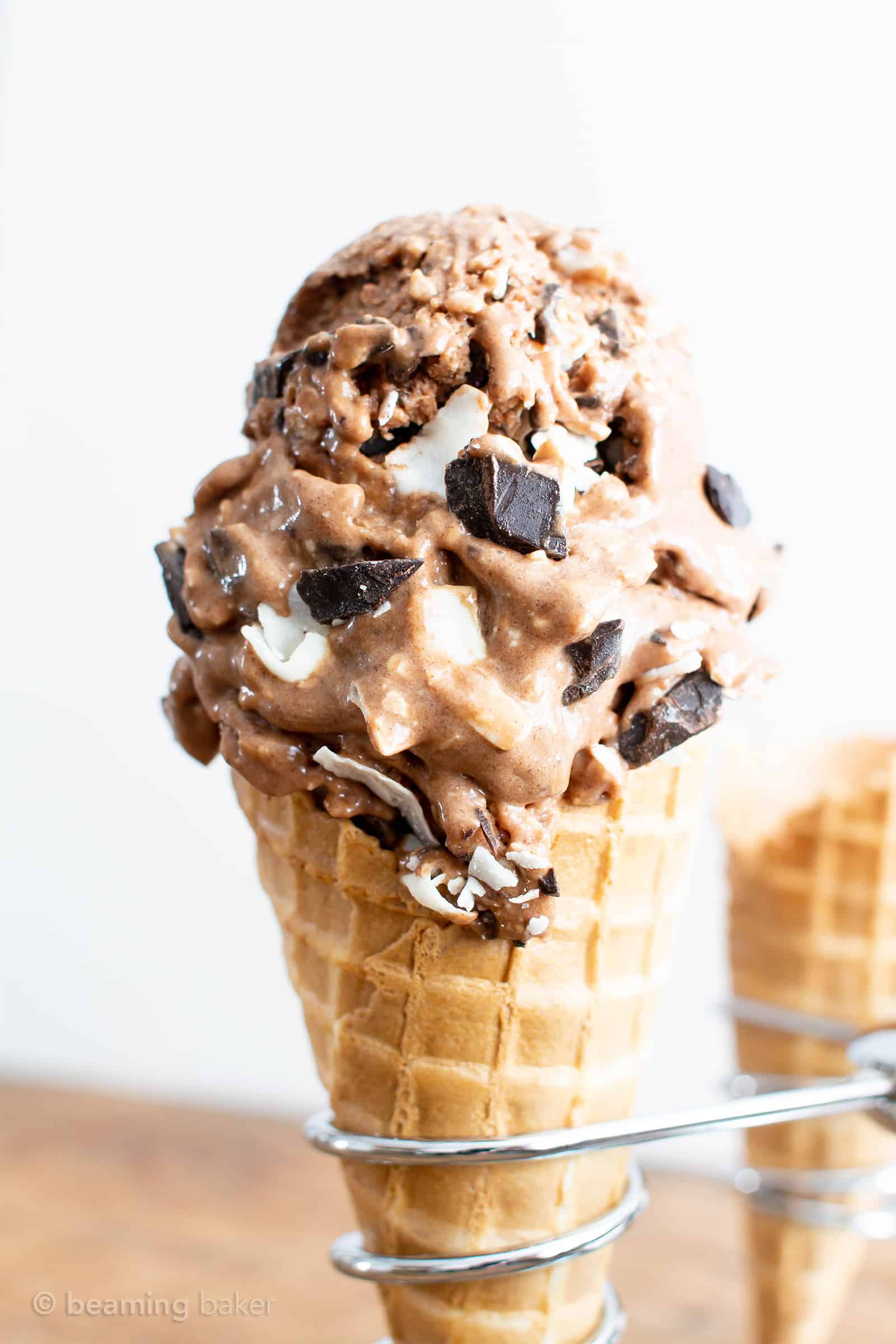 So the other day, while munching on a piece of homemade Almond Joy, I realized that Erik and I've been living in Boston for about a year now. My mom really was right when she says that time flies by so quickly. According to her, it was just yesterday that I was running around with pigtails and a fruit-print jumpsuit on.
We made the decision to move from Maine just a couple of months before we packed up and left. At that point, we'd only been living in Maine for about 2 years. But honestly, it was a looooooong 2 years.
We'd come from living in San Diego, California, and that was one of the biggest adjustments we could've made. (I know, we move a lot, a lot!) Maine was just so different from what we were used to—big city living, walking access to everything and just a different kind of lifestyle.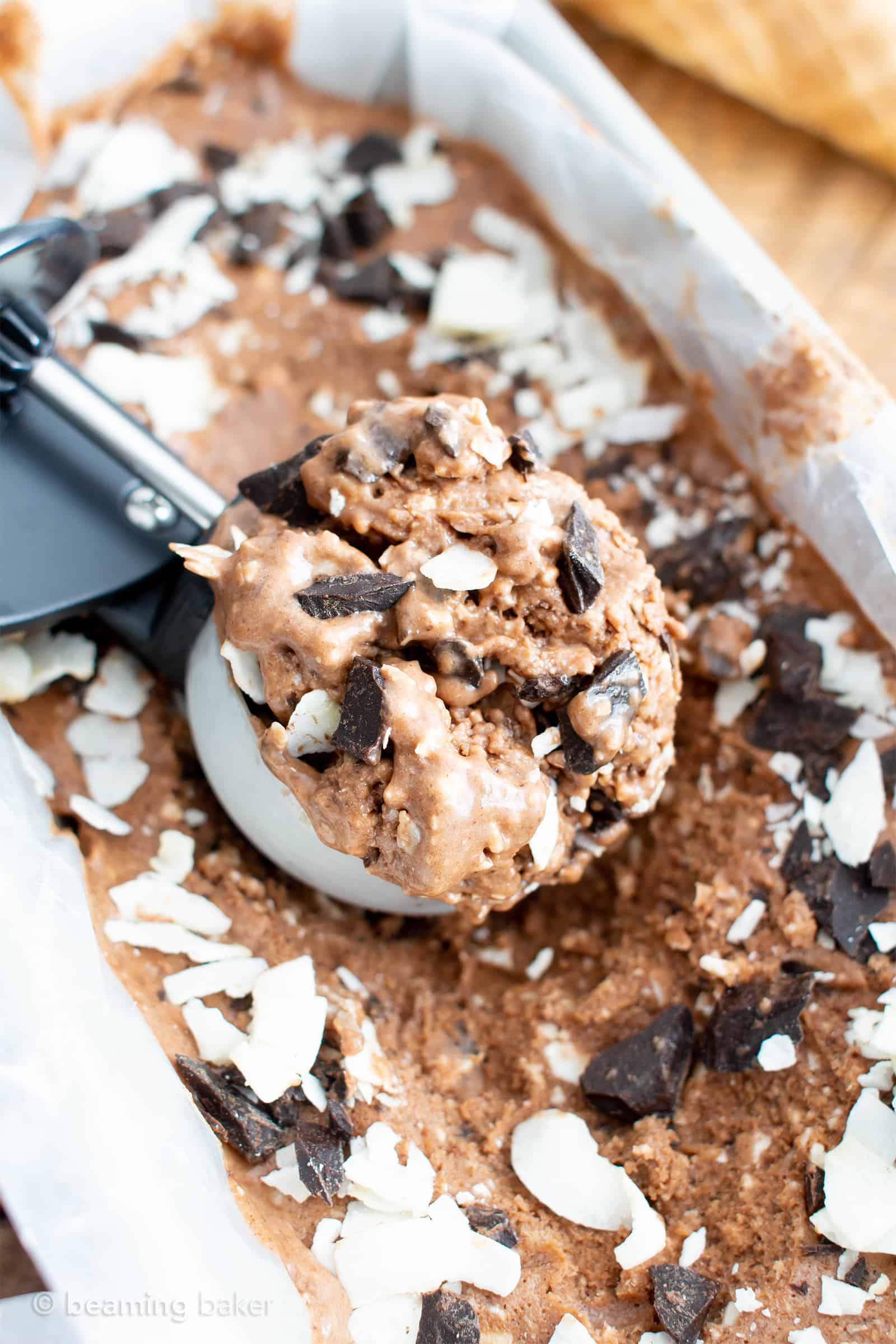 But I'm glad we did it, then came to our senses, and moved away. For sure, Maine is just the perfect place for some folks, but not for Erik and me. Different strokes for different folks, right? 🙂
Anywho, last year, when we moved, we were just starting to…