Vegan Gluten Free Cinnamon Apple Crisp with Oats (V, GF): an easy recipe for a warm, gooey apple crisp with delicious cinnamon oat topping. Made with healthy ingredients. Vegan, Gluten-Free, Dairy-Free, Paleo Option.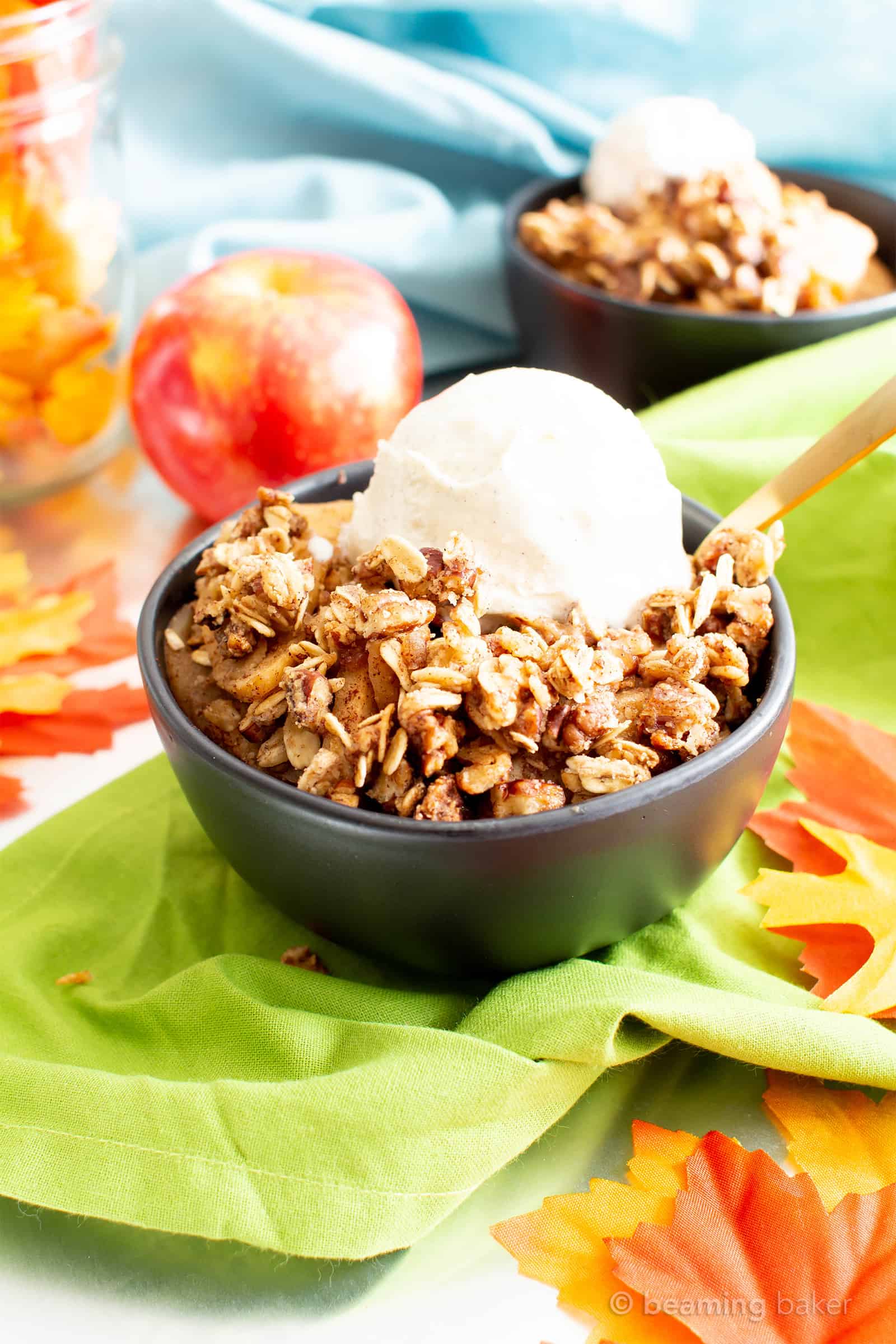 Do you ever feel like your internal calendar is ridiculously far behind (and simultaneously far ahead of) everyone else's? Everyone else = the actual calendar on your desk.
Apparently, it's just a few days until the first official day of Autumn! And I sooooo don't know how to process this. Like, whaaaaa? How is it Autumn already? Concurrently, I'm also thinking: Wasn't it autumn like 3 months ago?
Ah, the life of a madwoman. Erm, a food blogger! Truth be told, I developed and shot this recipe in the thick of summer—and I do mean THICK. The weather was hot, muggy, thick with sweat (ew) and, well, not with a lot of fall stuff lying around. Save for this gluten free vegan pumpkin bread that Erik had to have, immediately. Or else. 🙄😛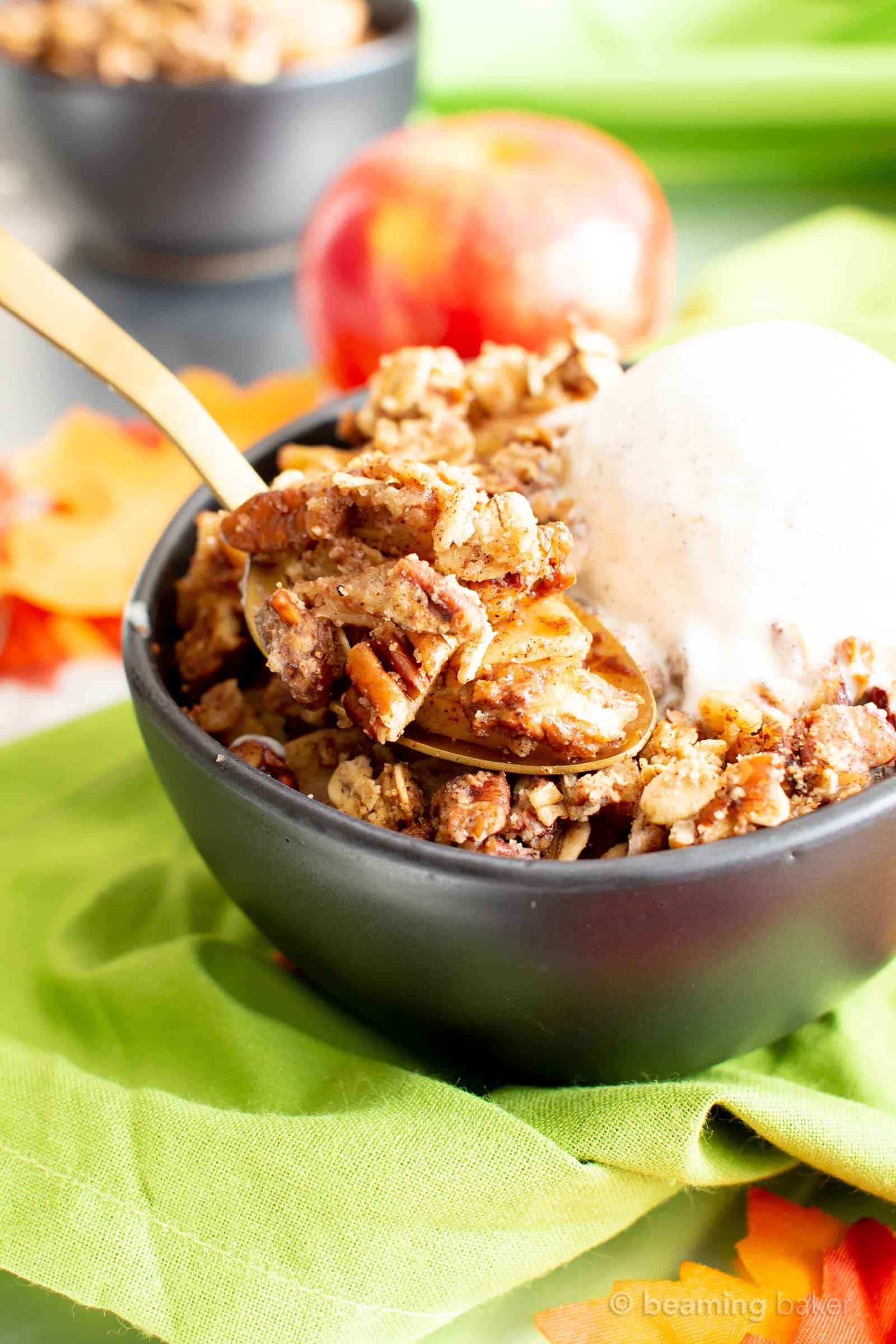 So, in my mind, fall was ages ago. But also, hasn't…