4 Ingredient Coconut Almond Pecan Paleo Granola (V, GF): a quick 'n easy recipe for crunchy, salty & sweet granola packed with whole ingredients. Paleo, Vegan, Gluten-Free, Healthy, Dairy-Free, Refined Sugar-Free.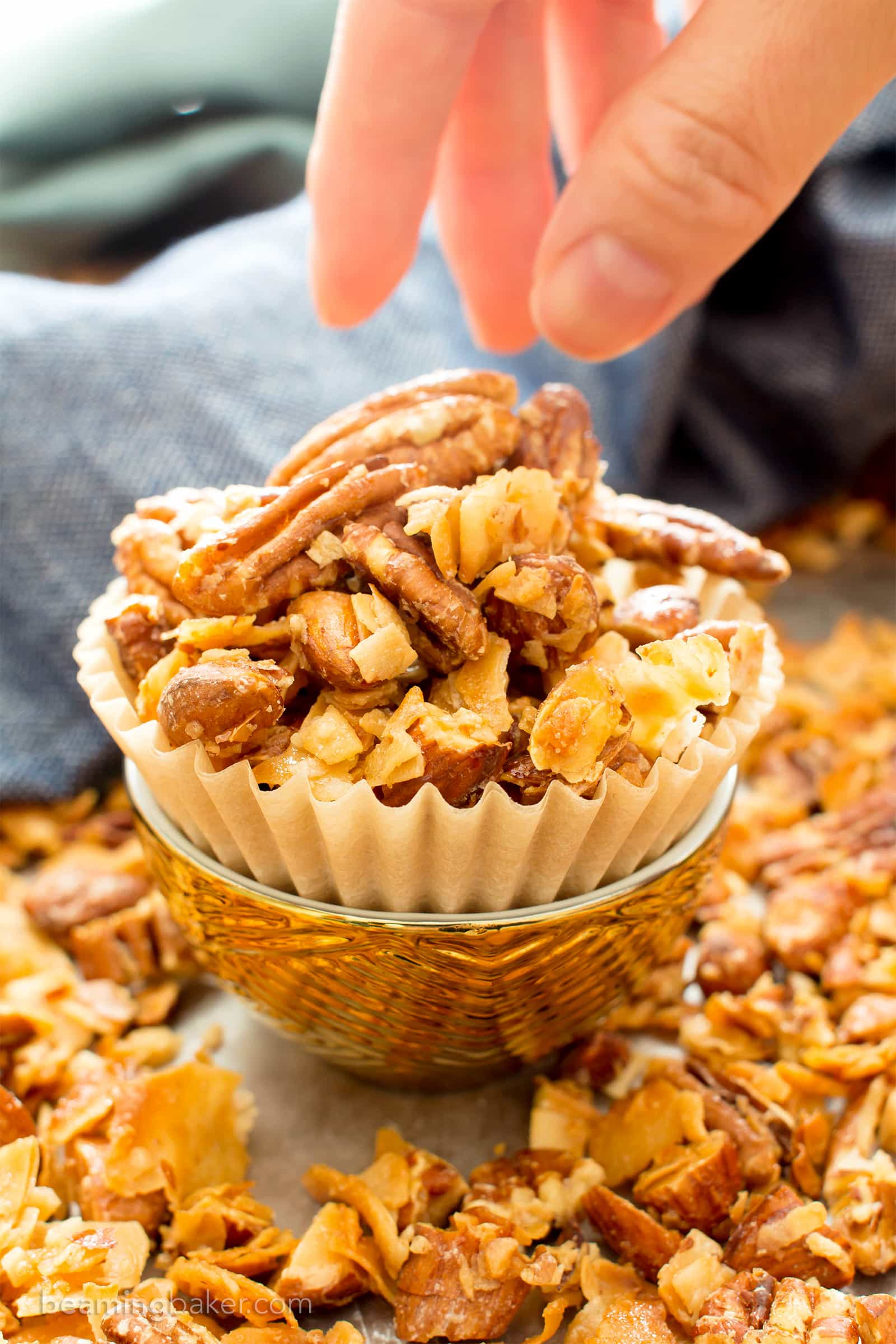 Crispy… crunchy… full of big clusters… how do you like your granola?
How about perfectly sweet, with a hint of maple and warm fall spices? Or… deliciously refined sugar-free and awesomely paleo? Alright, I've totally got to avoid sounding like a sales pitch for this ultra yummy granola right now. Ahem. 😉
Anyway, I used to think the only way I liked my granola was chocolate covered. See evidence here: Chocolate Almond Coconut Granola. The more chocolate, the better. The less… uh, other stuff, the better. 😉 But now I've matured (I know, you can't tell at all), and have taken the very adult leap to non-chocolate involved/covered granola.
You proud?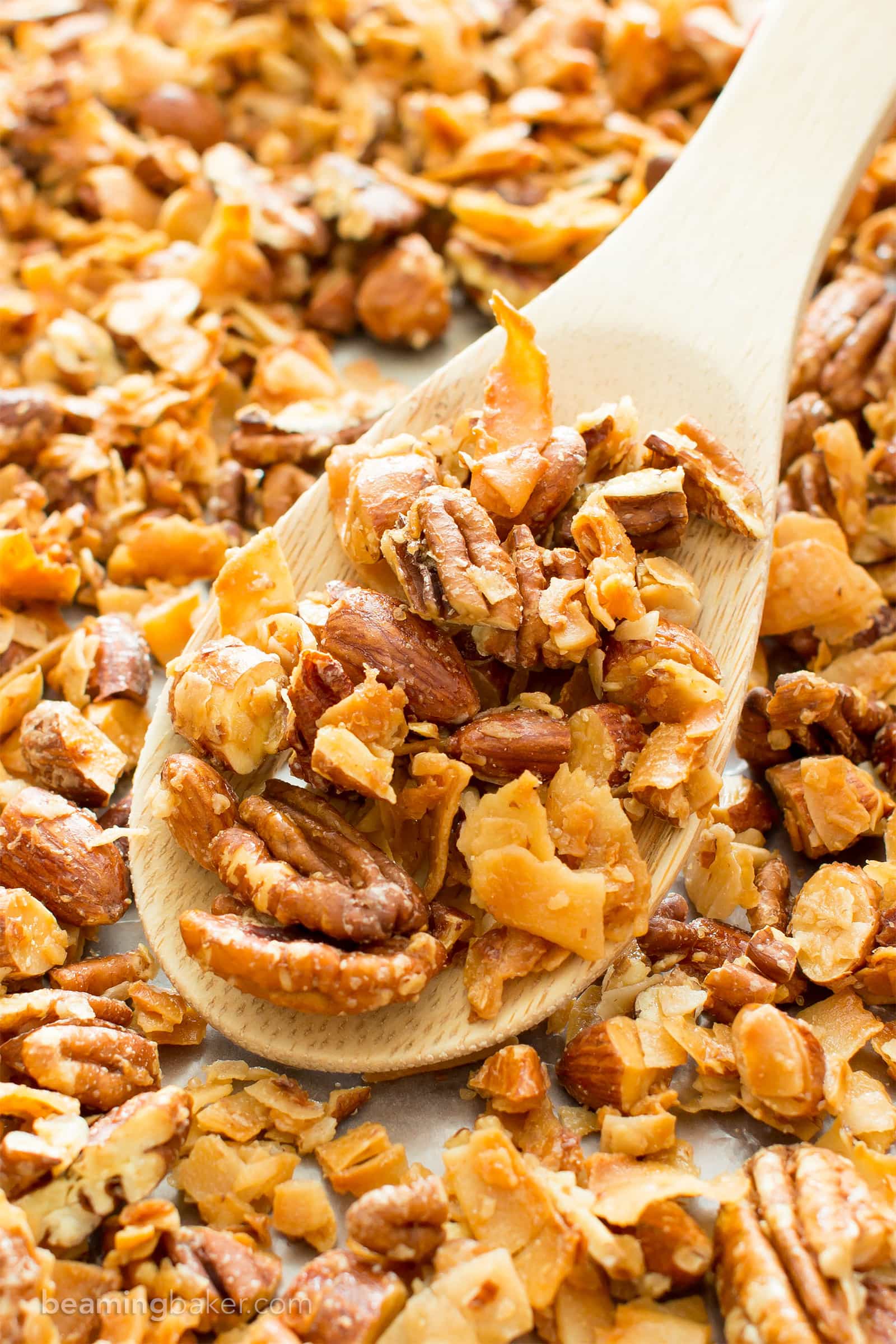 Or, perhaps you're someone like me who didn't believe…