Gluten Free Blueberry Banana Almond Breakfast Cookies (V, GF): an easy one bowl recipe for delicious banana breakfast cookies bursting with juicy blueberries and crunchy almonds.The easy 'n healthy oatmeal breakfast cookies you've been searching for! Vegan Gluten-Free, Dairy-Free.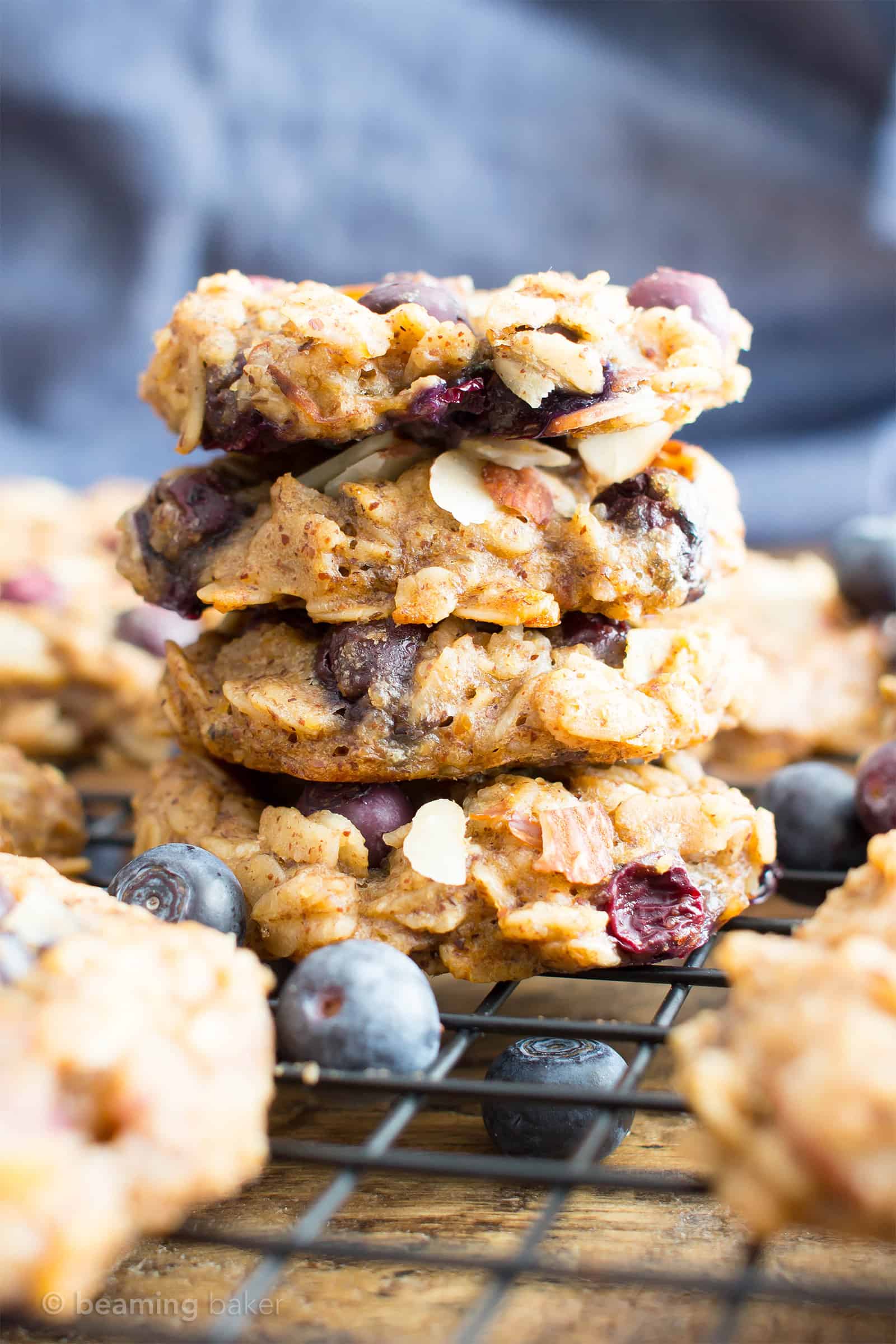 Seriously though, one of the only ways in which I stick to healthy eating is by eating cookies. But we'll get to that (and these Gluten Free Blueberry Banana Almond Breakfast Cookies) in a minute.
Sometimes sticking to a healthy diet sucks. Yep, I just had to say it. Mondays Thursdays somehow always bring out the brutal honesty in me. Blergh! Side note: I totally wrote this on a Monday, but now that it's a Thursday, I'm feeling a bit silly about all my grumpiness.
In any case…
Lately it's been extra hard to stick to healthy eating. Even with these healthy lemon poppy seed muffins and coconut chocolate chip banana breakfast bars at my side. I always tell Erik, if I had it my way, I'd make everything from scratch, from ingredients grown in my backyard, make enough for everyone (like, hoooow many people is that, Demeter?!?) and just be in the kitchen, singing and dancing… with my bills magically paid by, erm, elves.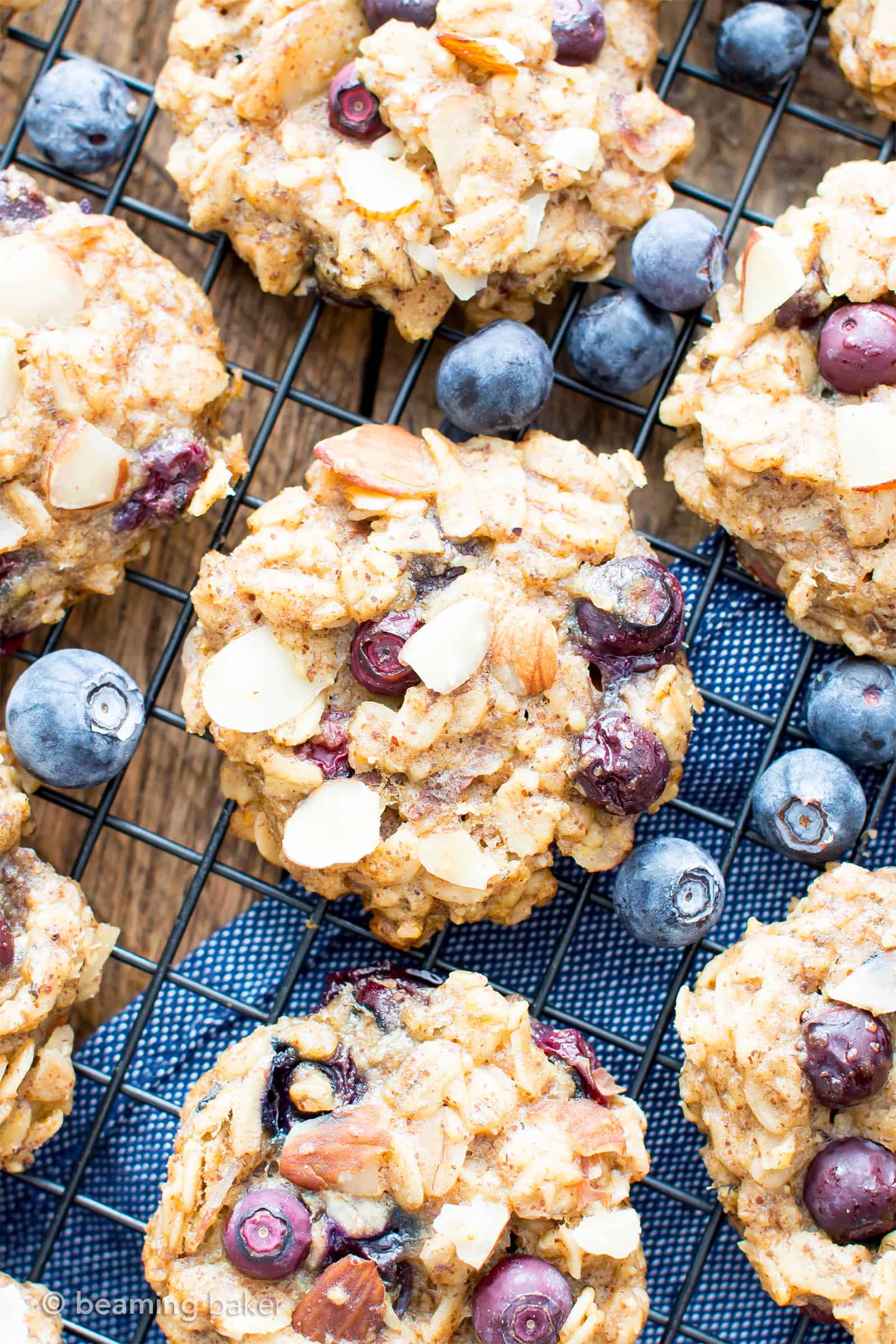 But let's get real: none of that is going to happen. Any time soon. 😉 (A girl can have dreams.) What's gonna happen is the following: trying my best to make *some* foods from scratch, packing up the healthiest of the batch to give to my mom, sis and her two kiddos, trying to…