3 Ingredient Chocolate Walnut Fudge (V, GF): a 5-min recipe for thick squares of rich, velvety paleo vegan fudge packed with delicious walnuts. Made with healthy ingredients. Vegan, Gluten-Free, Dairy-Free, Paleo.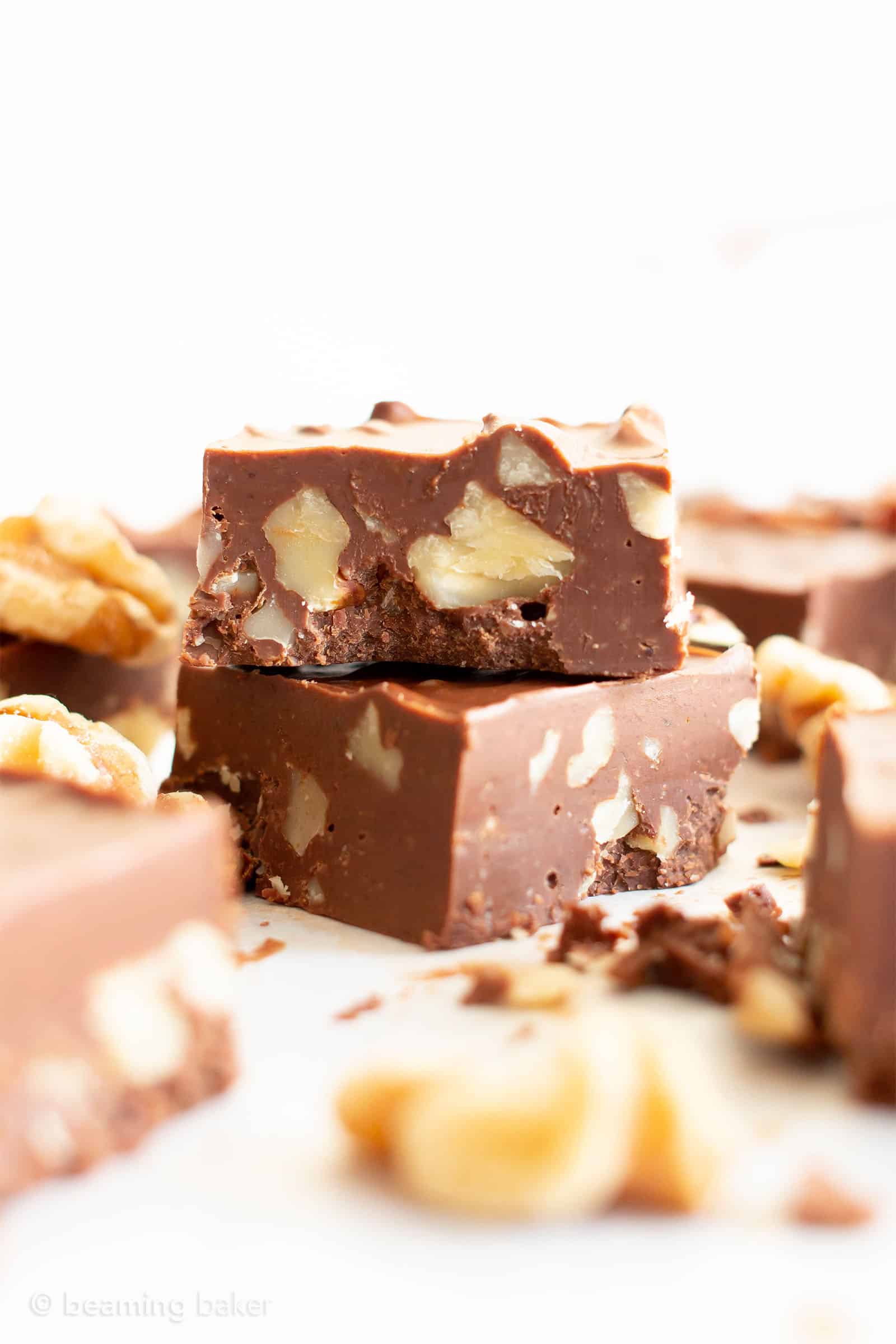 My favorite kind of candy to make during the holidays is FUDGE!!
Fudge has had so many wonderful moments in my life. Highlights reel: fudge shops in airports (yep, airports), this little candy shop with homemade fudge in Old Town when we used to live in San Diego, and stumbling across this random fudge shop during one of our travels in Maryland.
But I never had to, or wanted to, make my own homemade fudge until I started getting more health-conscious. Wah wah. Darn, that wasn't supposed to come out so un-fun, and obviously, not judgy or anything at all! Life is all about having some fun and having some tasty indulgences…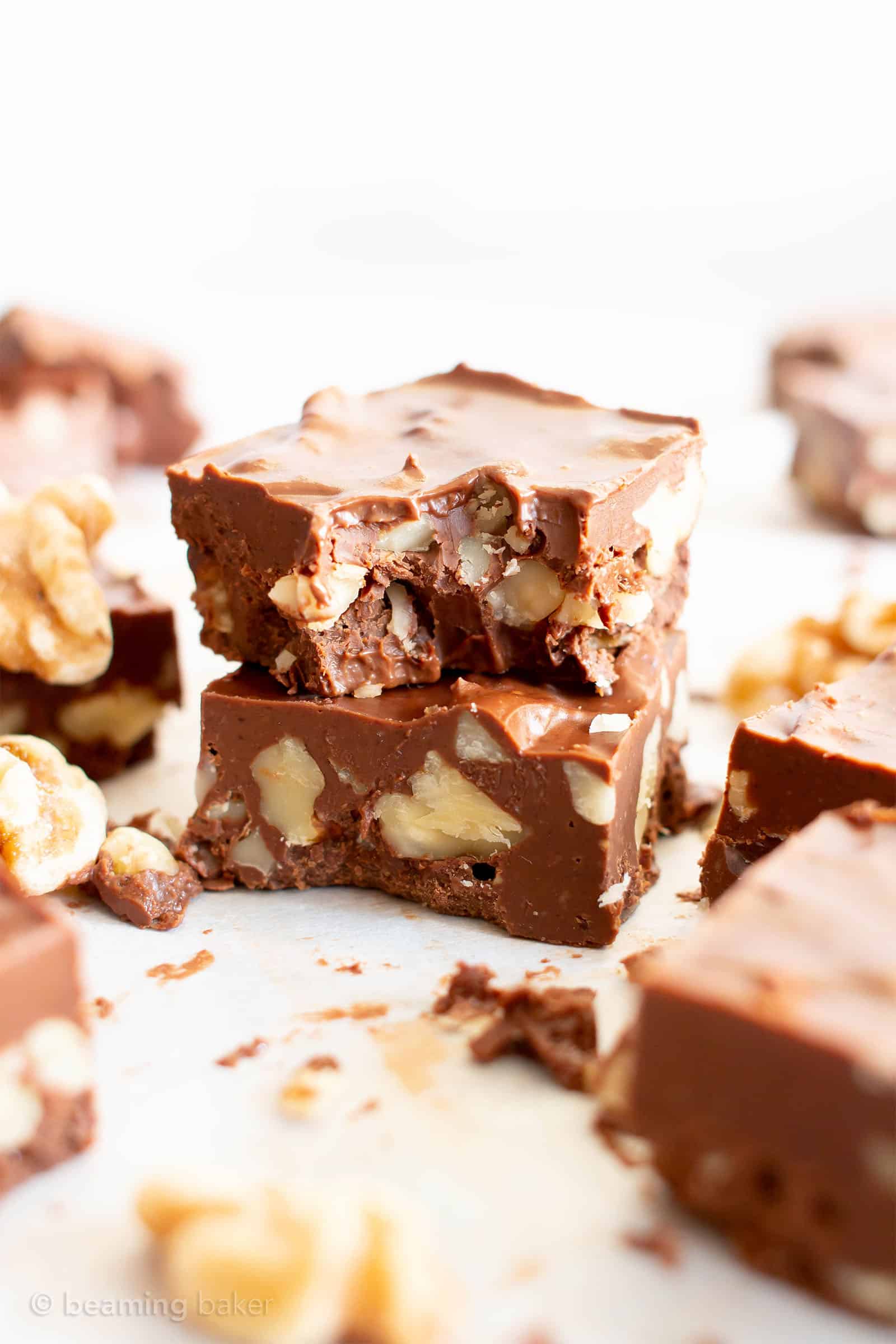 But as I get older, I prefer to have my indulgences without all the guilt. I like to recreate childhood faves, the classics you…