Gluten Free Moist Mint Dark Chocolate Chip Muffins (V, GF): an easy recipe for deliciously moist 'n rich vegan dark chocolate mint muffins bursting with festive peppermint flavors & melty chocolate chips! Made with healthy ingredients. Vegan, Gluten-Free, Dairy-Free, Whole Grain.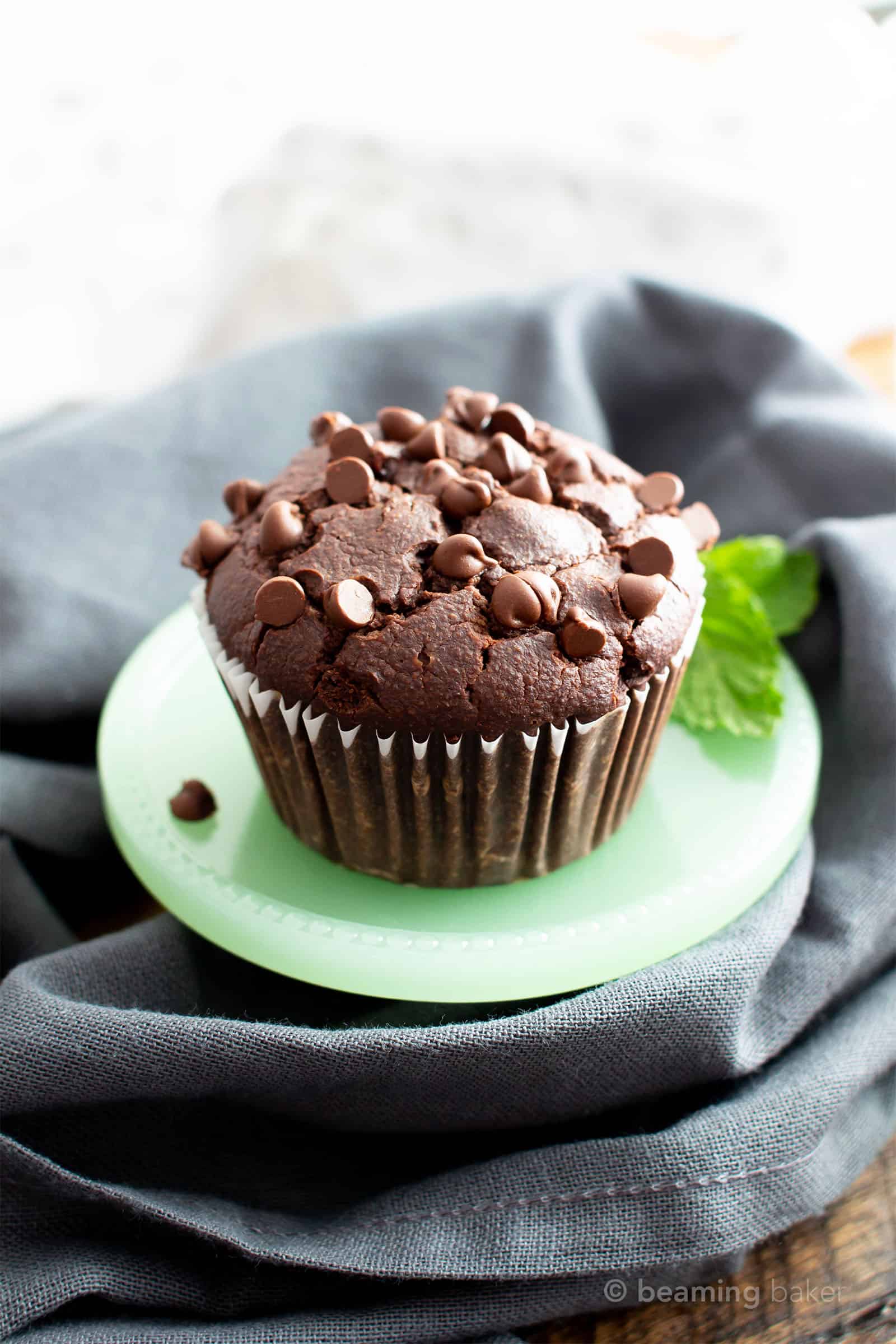 Let me just say for the record: these gluten free moist mint dark chocolate chip muffins are my favorite chocolate muffins ever. Make that my favorite vegan gluten free muffins ever. Make that—oh you know where I'm going with this!
They're moist, rich, decadent, bake up with THE most beautiful domed-top, completely ready to SA-TIS-FY your every chocolate craving… and did I mention MOIST? Just the right amount—not too wet, not too dry. Just right. Like the littlest bear's porridge. Lol. I mean, just look at this! ↓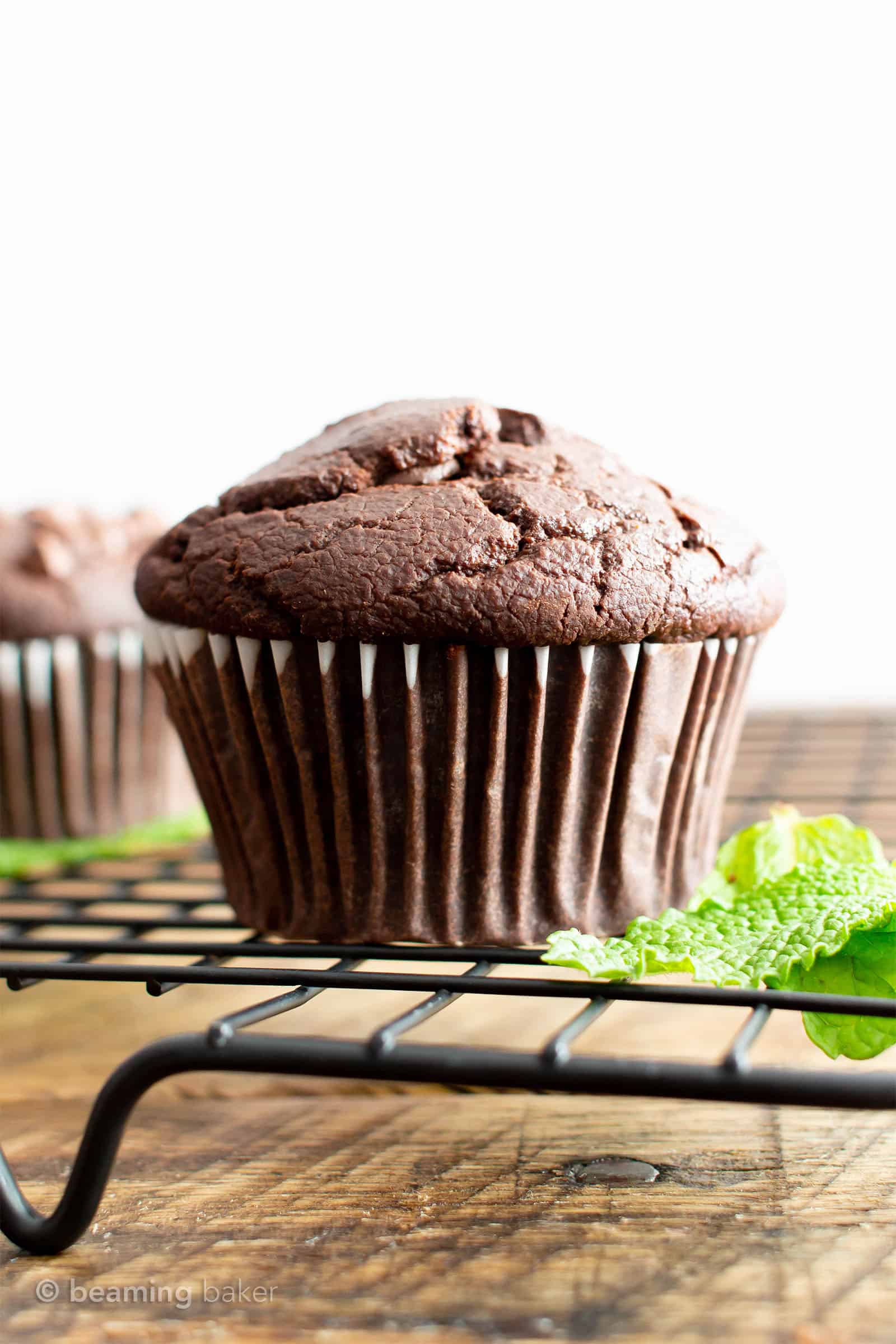 How did I come about this mint chocolate chip muffins recipe, you ask? Okay, you didn't, but I'm just talking to myself here, work with me!! 😉 Well, almost twice a week, or every day, I think about my Easy Gluten Free Vegan Dark Chocolate Muffins. Not just because I'm weird, but also because these babies have been one of my most popular recipes since I shared them in January.
They literally make the Top 10-15 every day. Come on!! That's even with No Bake Chocolate Peanut Butter Bars, Gluten Free Vegan Oatmeal Chocolate Chip Cookies and my Vegan Chocolate Cake Recipe in mind. Those recipes get…