Gluten Free Vegan Pumpkin Bread (GF): this moist, classic gluten free pumpkin bread recipe is flourless, healthy! The best dairy free pumpkin bread—made with oat flour! Refined Sugar-Free.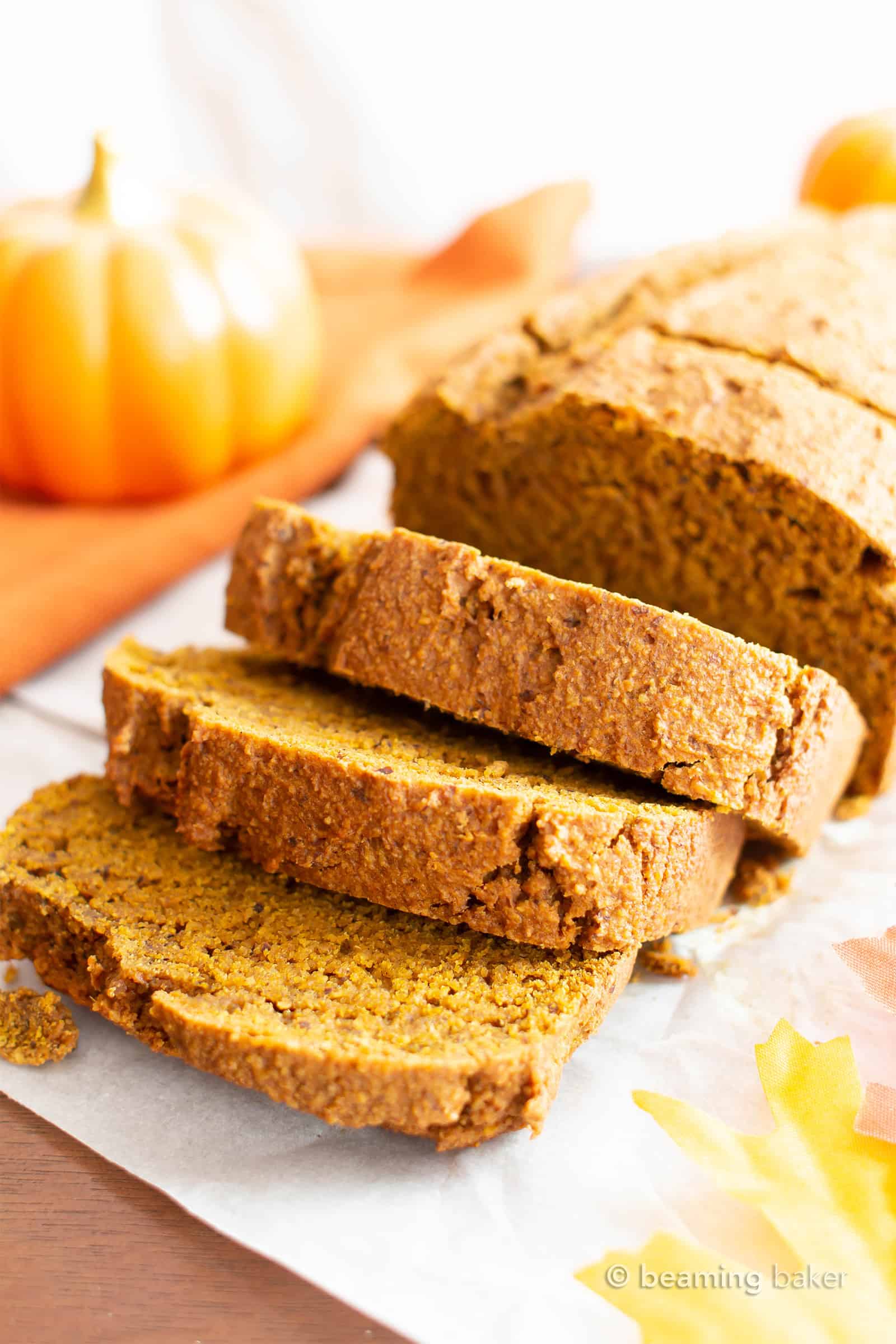 Happy Thursday! Or, should I say, Happy One Month 'Til the 1st Day of Fall? Your pick! 😉 To celebrate this obviously momentous occasion, I thought it would be a fine time to share one of my most popular recipes on Beaming Baker…
This incredible one bowl, totally dairy free & totally yummy Gluten Free Vegan Pumpkin Bread.
I shared this vegan pumpkin bread with you a few years back, and since then, it's stood the test of time. However, things weren't always coming up roses.
The recipe testing for this now-beloved, but not-so-much-before recipe was… embarrassing. Like, cringeworthy, hide your face and change your name because you don't need that ruined name anymore EMBARRASSING.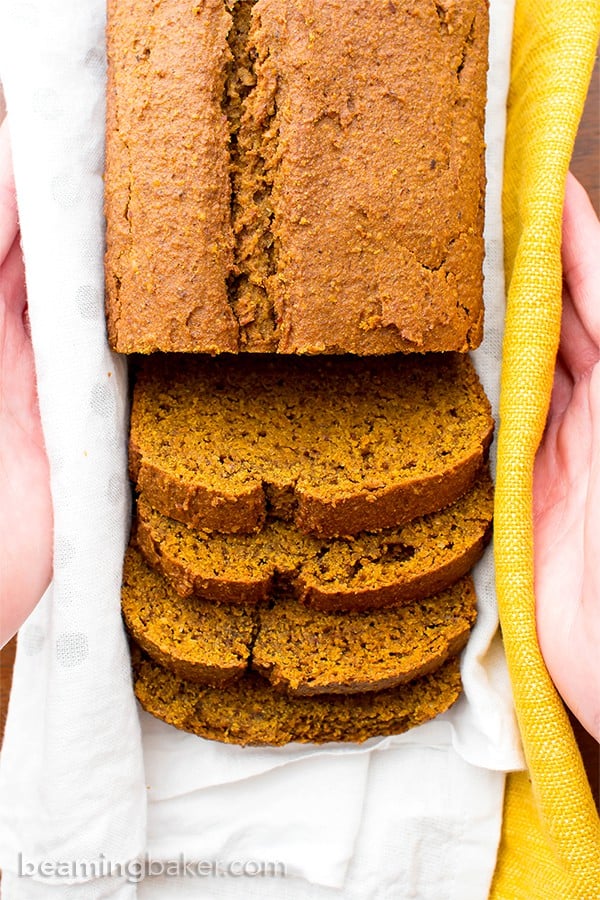 Vegan Pumpkin Bread: The Best Gluten Free Pumpkin Bread Recipe!
Before I got to the glory that is this one bowl gluten free vegan pumpkin bread marvel, or it's irresistible cousin Easy Gluten Free Vegan Pumpkin Coffee Cake Recipe (Dairy-Free), there were trials. Let's just say "trials" is the nicest word for what occurred, and I mean that word in every sense.
For fun, and as a lovely…