Keto Fat Bombs: only 4 ingredients for super easy to make keto fat bombs with chocolate and almond butter!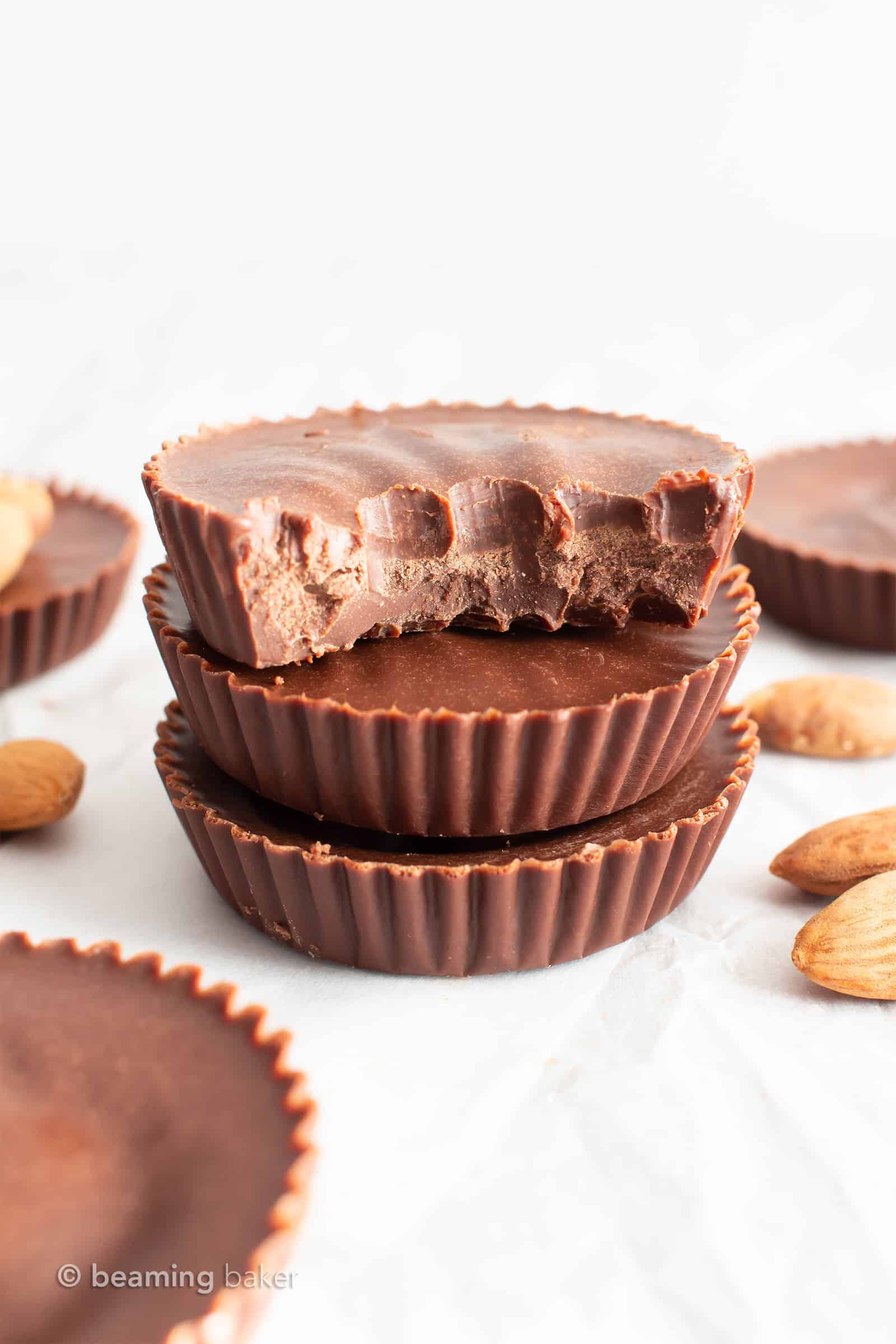 One thing that sucks about January? Having to take a good look at our diets and make sure we're eating clean and healthy. (Sure, we're supposed to do that all of the time, but let's be real, it's hard to be perfect all of the time.)
Another thing that's hard? Seeing my mom drool over all the candy, sweet treats and over-the-top desserts everyone else can enjoy.
She can't have too much sugar or processed foods, which means she always has to limit her dessert intake. So I decided that it was high time to make her something decadent, something low carb, and something totally, wonderfully keto. Today, I'm making her keto fat bombs!
She's a HUGE fan of …