Vegan Cinnamon Raisin Quick Bread Recipe (V, GF): an easy recipe for moist and satisfying healthy cinnamon raisin bread made with delicious whole ingredients. Vegan, Gluten-Free, Dairy-Free, Whole Grain.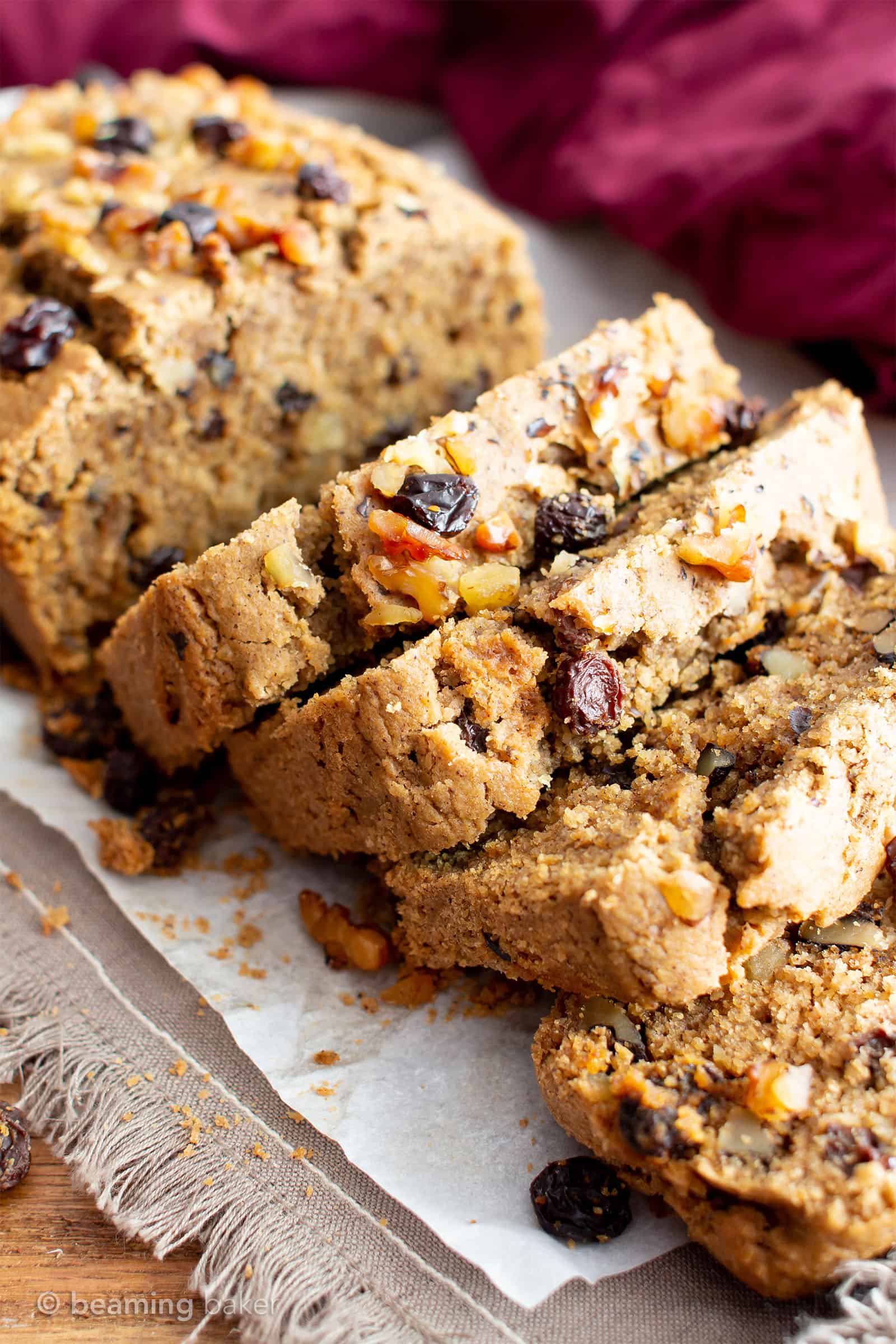 Welcome to my mom's favorite Beaming Baker recipe of all time. 😉 Naturally, it's not one of the 500 coconut recipes I've made and dedicated specifically to my mom over the almost 3 years that this blog has run. This recipe literally knocked my paleo coconut macaroons, chocolate coconut bars, and even these chocolate coconut macaroons out of first place… Harrumph!
Lolol. My mom! What can I say, she likes to keep me on my toes! Thing is, if you've been around BB long enough, you know that my mom LOVES her some coconut. She can have it in any-thing. Like, any-thing. In any form.
Like, one time I took out a jar of coconut oil and my mom was like… "So…. can I taste that, or what? Do you have a spoon?" I'm like, "Mommy!! Noooo. That's–it's–just–I promise it's not sweet or tasty just like that. Let me bake it into something first." 🤣
But it turns out, and obviously I'm kicking myself for this, that she's had a love of raisin bread that actually exceeds her love of coconut. For years and years. So, you might've guessed by now that I didn't solely concoct this recipe for my baked good-lovin' mama.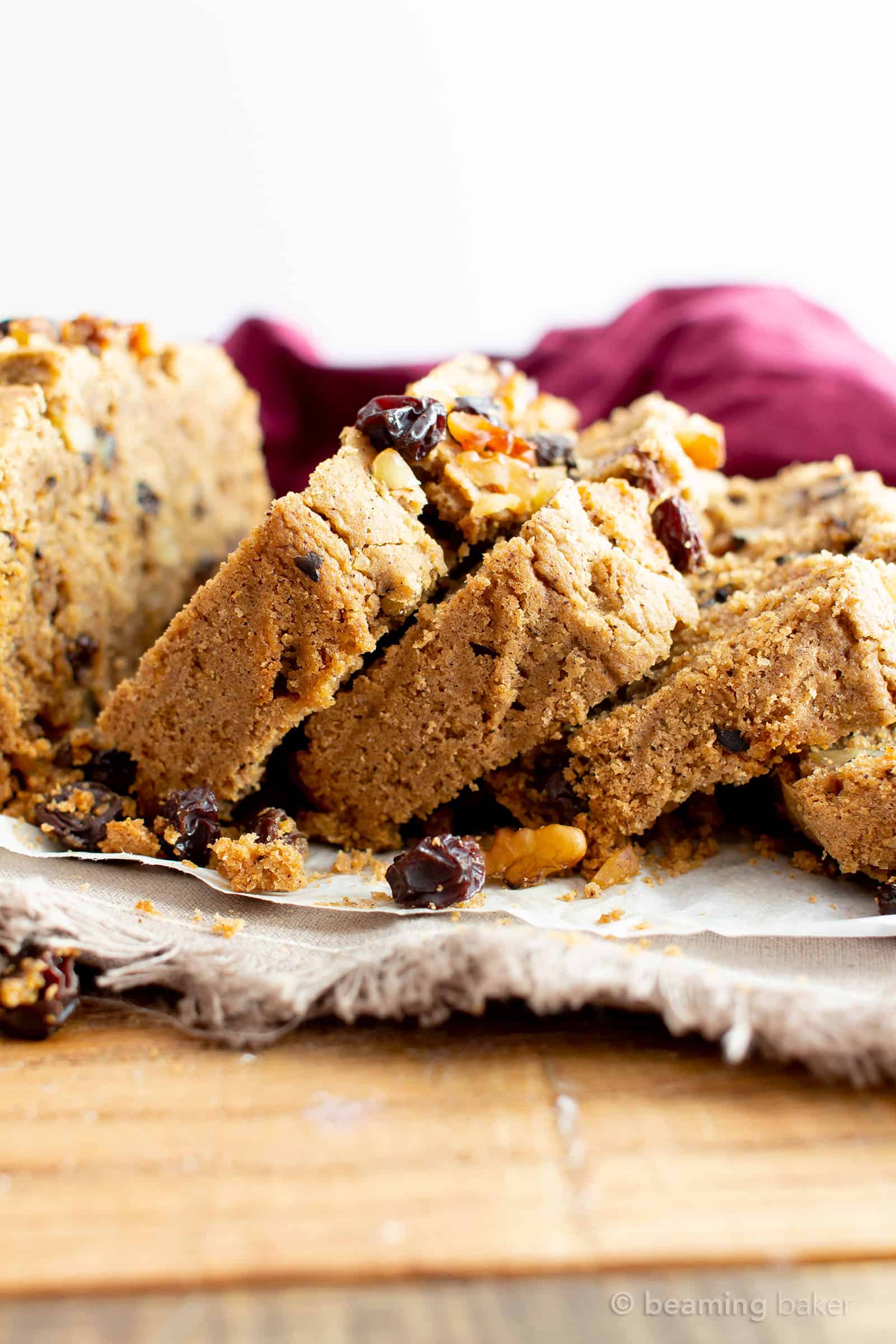 And you'd be right. I actually took a poll on Instagram, which…