Is oat flour gluten free? What makes oat flour gluten free or not? Find these answers and learn how to make gluten free oat flour in today's post!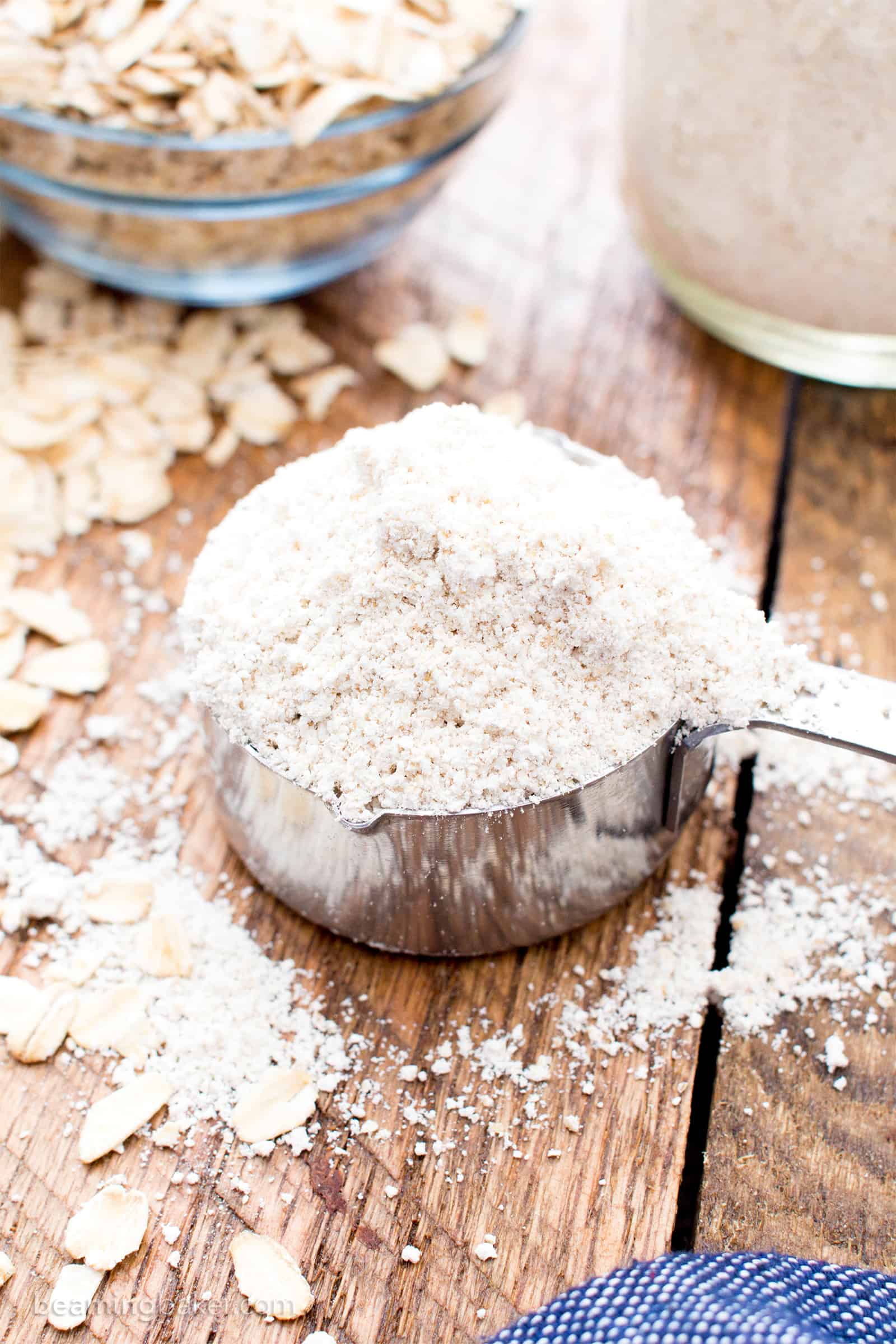 Yes, You Can Make Gluten Free Oat Flour at Home!
Ever walk down that specialty store baking aisle and see a diminutive bag of gluten free oat flour for like $100? (Slight exaggeration.) Then, think to yourself, "There's gotta be a cheaper way to get my oat flour recipes on!" Well, today's the day we're gonna make oat flour gluten free with just 1 ingredient and a few minutes of kitchen time. Ready? Let's make this!
Is Oat Flour Gluten Free?
To understand whether oat flour is gluten free, we need to first…