Paleo Chocolate Chip Cookie Dough Truffles (Vegan, GF) – This rich 'n satisfying vegan cookie dough truffle recipe is perfect for gift-giving! It's the ultimate edible paleo cookie dough dessert – easy to make and healthy!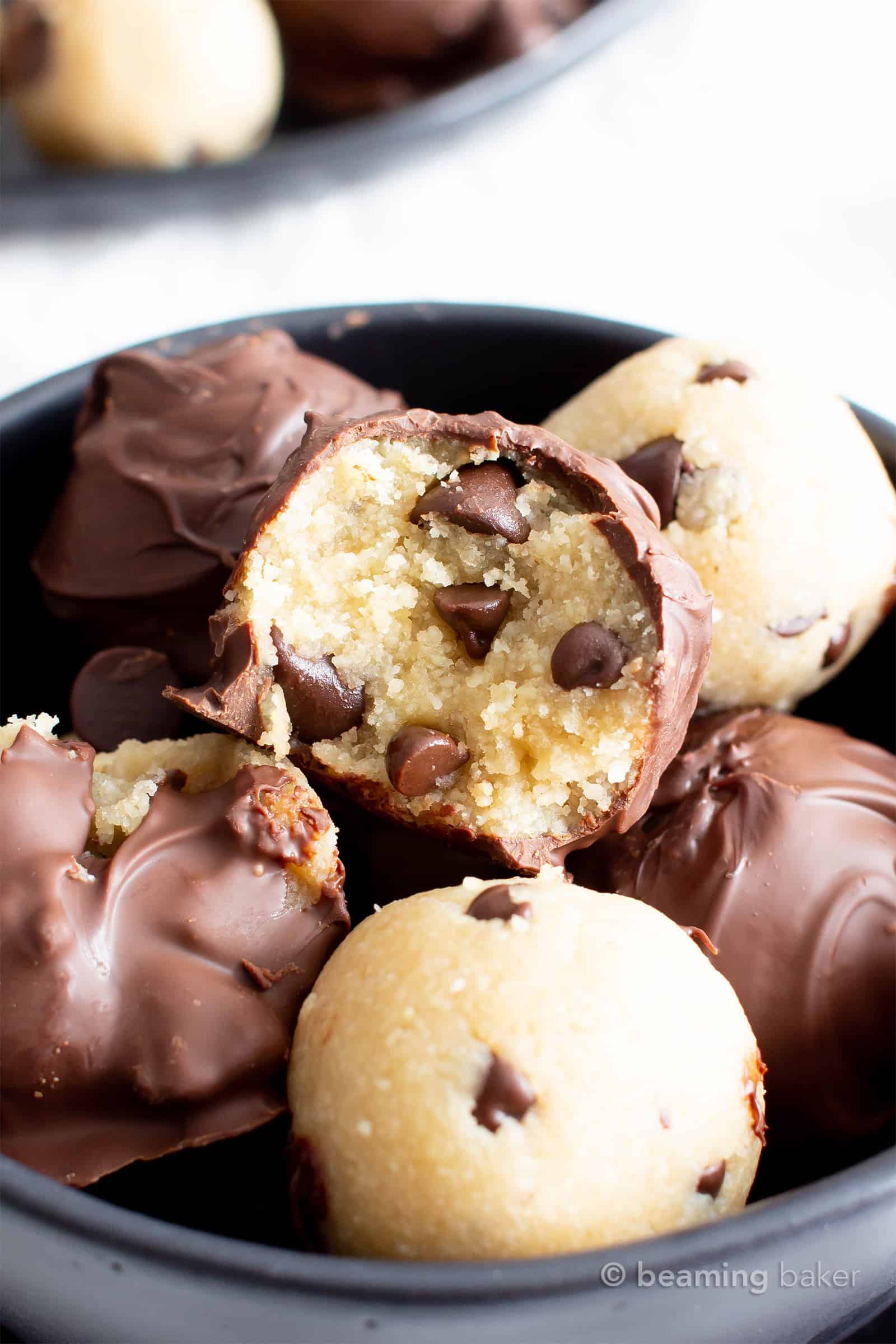 Happy Valentine's Day!! Finally, V-Day actually falls on a day that's not awkwardly jammed in the middle of the week–like, way too early to be celebrating at the beginning of the week. This time, it's basically the weekend aka Thursday! (Wishful thinking here.) Woohoo!
This totally means we can call off the rest of the week and lose ourselves in complete and utter chocolate bliss meaningful declarations of love, gratitude and so on and so forth. Right?
I mean, if these paleo cookie dough truffles don't pique your interest, may I interest you in the other Chocolate Week entries for the month of February? See: dark chocolate chili nut clusters, soft baked chocolate vegan donuts, & decadent raw vegan brownies.
No, of course…