Irresistible vegan zucchini bread that's moist 'n buttery. The best vegan gluten free zucchini bread—an easy recipe that's perfect for summer! GF.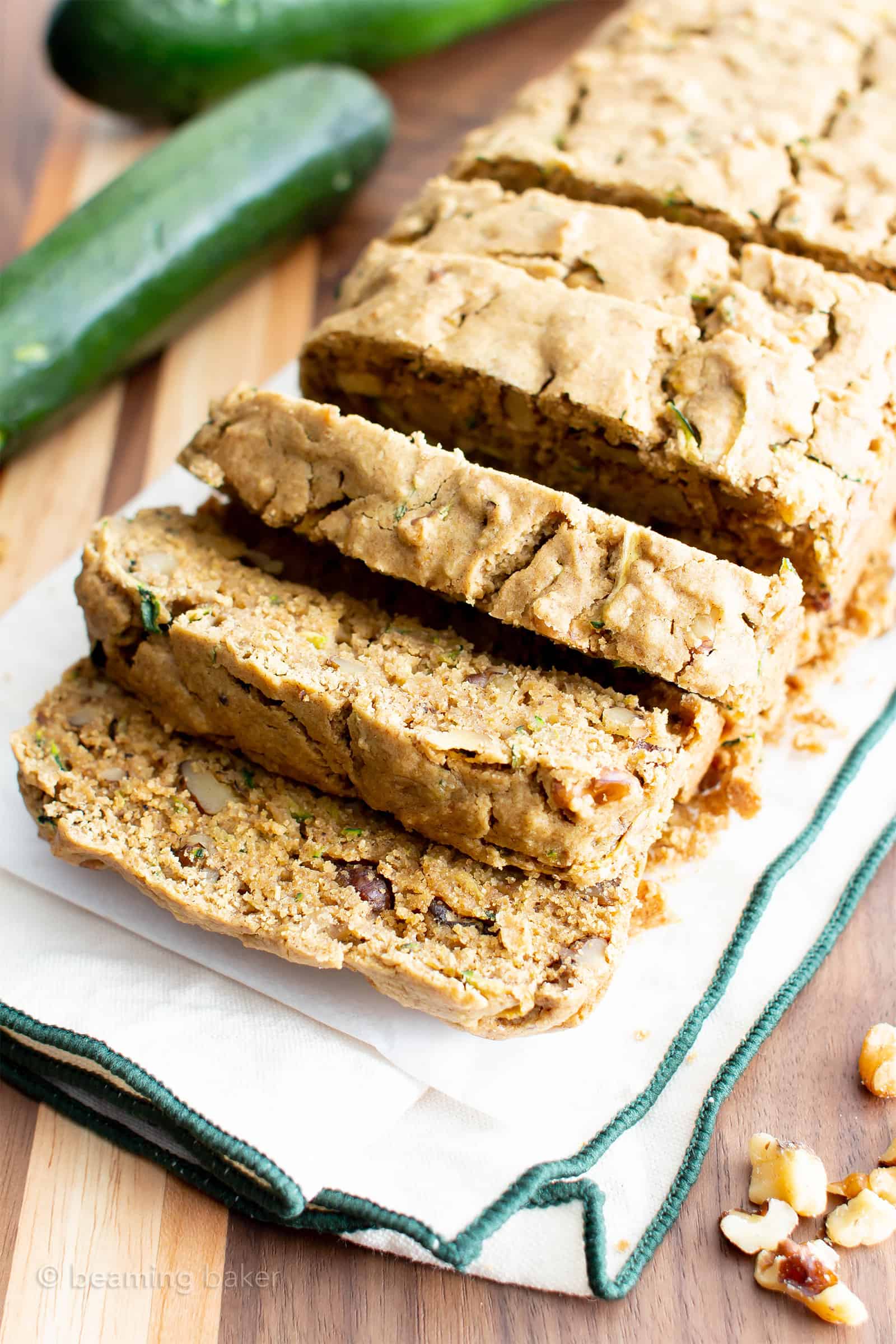 For years and years, since I've started this blog, I've gotten requests for the perfect vegan gluten free zucchini bread recipe. Only problem? I'd never made one before! Shhh… don't tell anyone my secret.
You'd be surprised how many times I get requests for a recipe I've never made before (and in some cases, never even tried!!!!). Fortunately, I've had plenty of experience eating zucchini bread.
In college, one of my very favorite dining hall treats was this incredible, moist, unearthly-perfect zucchini bread. Like, you'd know that the fine chefs at my dining hall had placed a platter of fresh-baked, perfectly moist zucchini bread out when you heard the herds of movement.
It was one of very few reasons why any of us would get up before 8am. We had to get that zucchini bread. Ya know? Some people wouldn't have even gone to bed yet when they started charging downstairs to get that bread. (You would think there was some kind of internal zucchini bread alarm system or something.)
Perfect Gluten Free Zucchini Bread, Perfect Vegan Zucchini Bread, all in one.
So with that…