Chocolate Peanut Butter Oatmeal Balls: just 4 ingredients for the easiest chocolate peanut butter oatmeal balls made with simple, healthy ingredients. No Bake.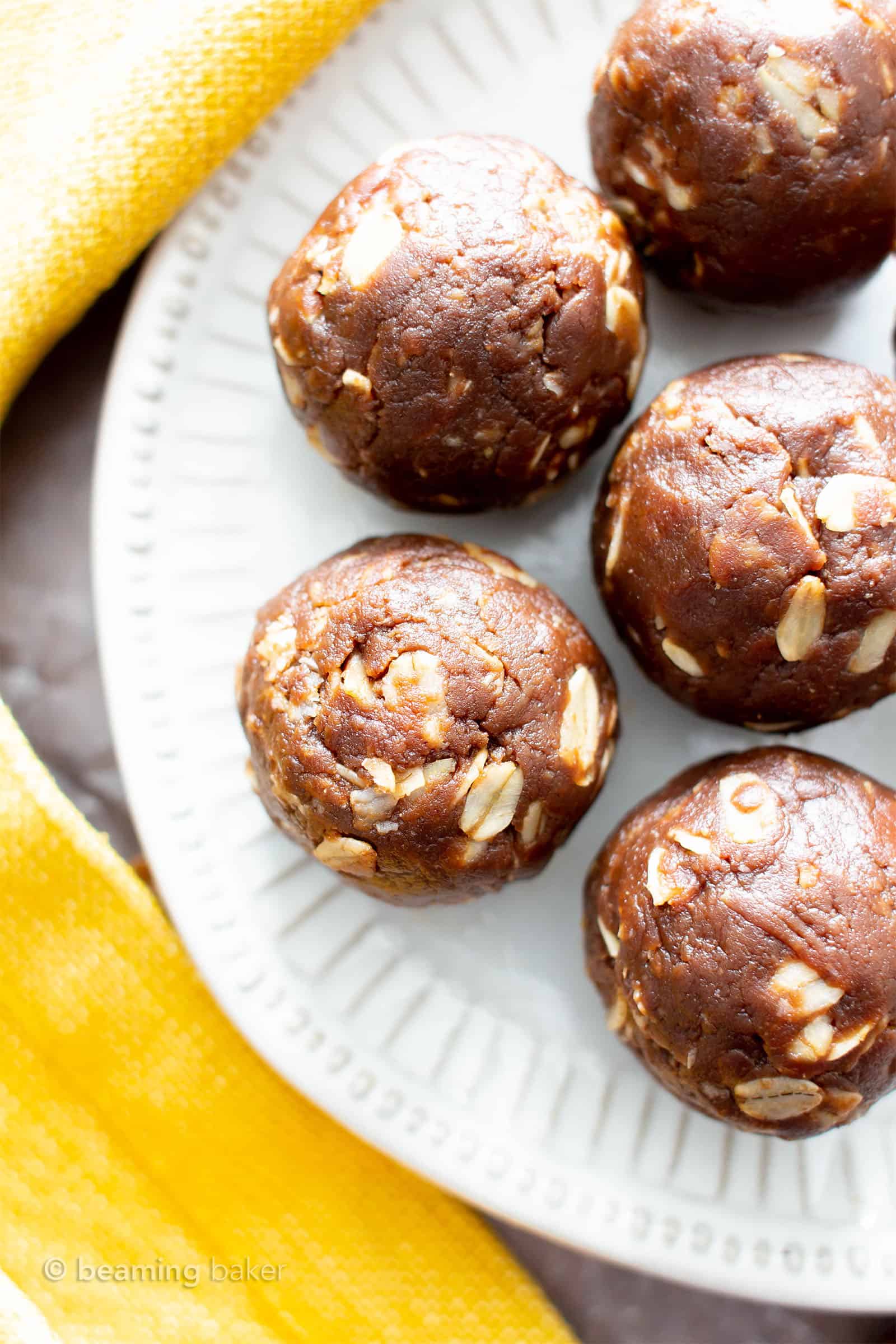 Happy Thursday, friends! How is your week going so far?
As for me, things have been going pretty well—busy, lively and just the right-amount of overwhelming (okay, fine… there might not be such a thing, lemme be positive here lol.)
It's just that, when things get crazy, I like to skip all of my baking duties (Chandler, don't you dare start snickering) and get to no-baking some yummy homemade treats.
Enter: today's super simple & easy chocolate peanut butter oatmeal balls! They're:
Yummy
Made with just 4 ingredients
Super easy to make
And even easier to eat (I mean…)
Made with healthy, whole ingredients
Vegan, gluten free, dairy free
So let's set our intention for…