Easy Vegan Pumpkin Bread: this vegan pumpkin bread recipe is moist, deliciously dense & lightly fluffy. The best vegan pumpkin bread—rich pumpkin flavor, warm spices & lightly sweet.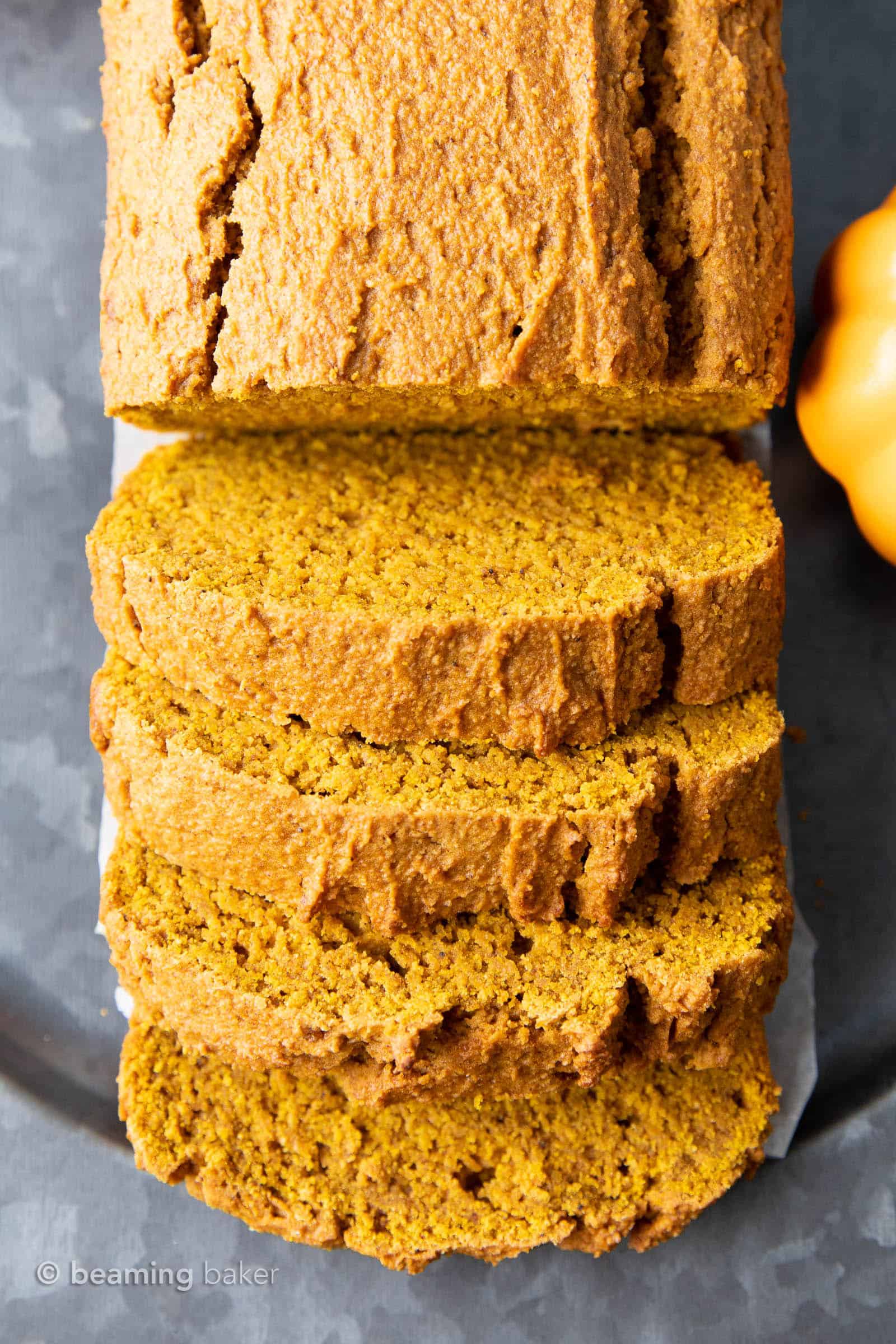 Lately, Erik and I've been arguing about what's better: pumpkin bread or pumpkin muffins. I mean… the things we have time to argue about, ya know? 😉
So what do you think? Are you all for vegan pumpkin bread or are you more Team Pumpkin Muffins? (Shirts should be made, I think.)
I'd argue that vegan pumpkin bread is better because you can just pour all of the pumpkin batter into a loaf pan, bake it and slice it. That's it.
Erik'd argue that vegan pumpkin muffins are better because…