Happy Thanksgiving! I hope you and your family are having a wonderful, relaxing day, filled—positively FILLED—with delicious food, maybe a satisfying turkey run, and lots of good laughter. 🙂 For everyone else in non-Thanksgiving parts of the world, I hope y'all are gearing up for some fun and chillaxing this weekend.
Side note: I had a little too much fun making this Friendsgiving greeting… 😉 Anyone else planning on watching ALL the Friends Thanksgiving episodes today??
Side, side note: Erik and I stared at this photo way too long. Like, where is Phoebe? It's worse than finding Waldo! But when you find her… oh, it's so worth it. . Additionally, WHERE is the salad that's supposed to be in that bowl?? Surely no one would finish the salad on Thanksgiving. .
Anywho! I'll be spending the day with Erik and, hopefully, squeezing in a run, plus cookin' up plenty of good food. And, of course of course, baking at least two loaves of the pumpkin bread below!
But, more importantly, we're getting ready for Christmas!!!!. I'll admit it, Erik and I wait with bated breath, all year long, for the day that we can finally put up our Christmas lights.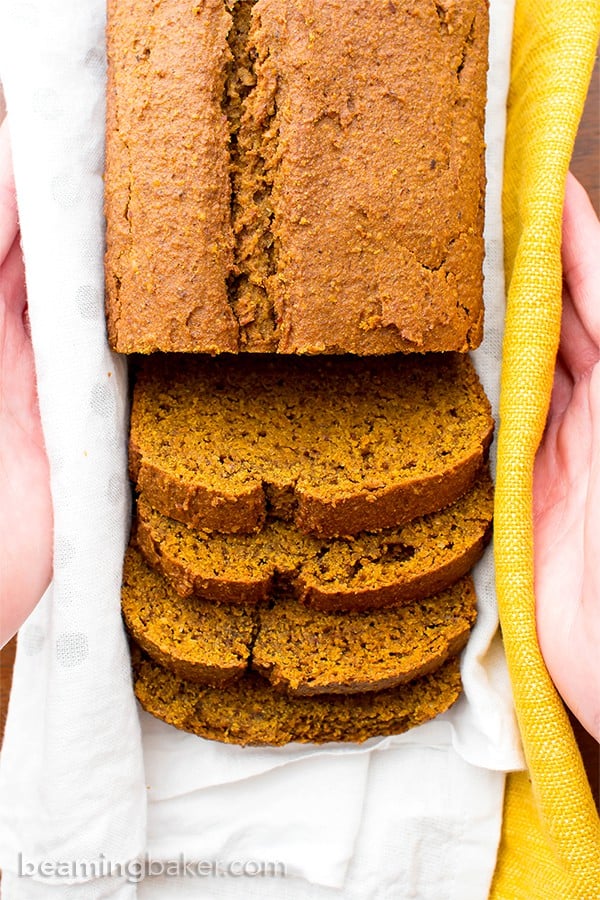 In fact, in our old abodes, we would have Christmas lights up all year long. Because: they're amazing. Plus, if we call them "twinkly" lights, no one's the wiser. Ahem.
But before I get super distracted talking about Christmas, I wanted to say thank you. Thank you for reading this blog, supporting this blog, and just hangin' out with me and my kooky family. I appreciate the time you take to visit, to try a recipe, to a take a pic of your amazing creation and share it on Instagram.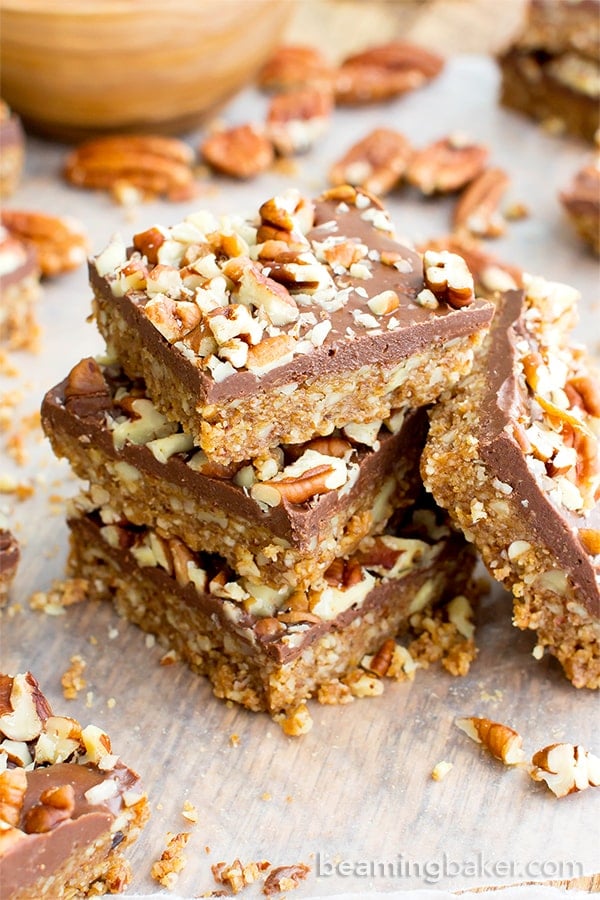 Thank you so much for your wonderful emails, your inspiring comments and your endlessly awesome recipe requests. Without you, my blog would be a big ol' sad sack. In fact, it'd totally be Un-Beaming Baker or something equally disturbing. 😉 And seriously, who wants that?
Recently, I read a post from one of the bloggers I admire the most in the world, Sally from Sally's Baking Addiction. She asked us readers what we were grateful for this Thanksgiving. And, she reminded us the importance of not being overwhelmed by all the demands of the season. To remember the point of it all—the people who matter the most.
Lately, things have been getting pretty crazy in the BB kitchen. I've been trying my best to make everything more perfect (as if there's something even greater than perfection… goodness), drizzling prettier, scooping better (yep, I said it), and just, doing all the things shinier. Or something. Reading Sally's post reminded me to take a step back and Just Breathe.
To remember all the things I'm grateful for.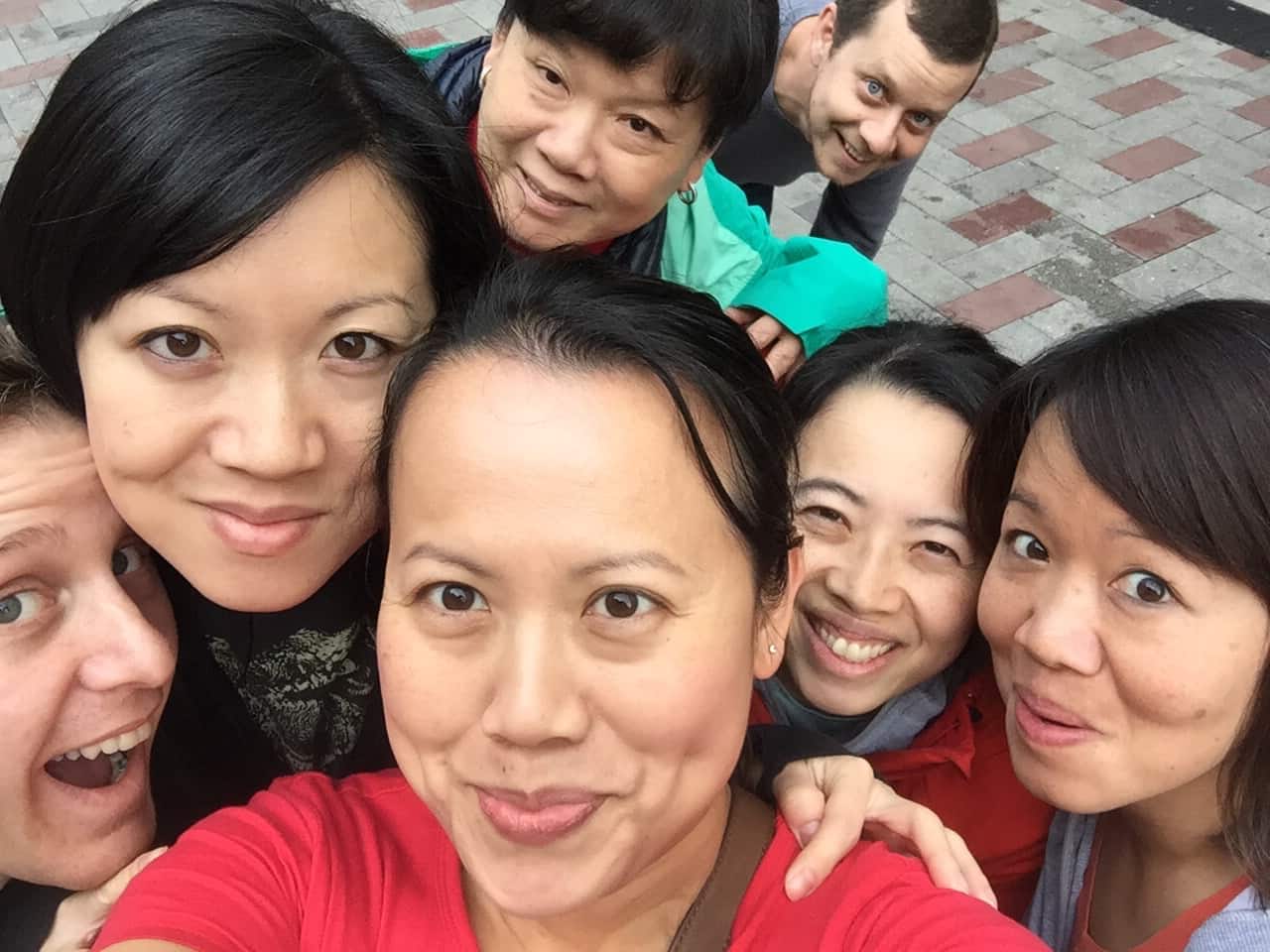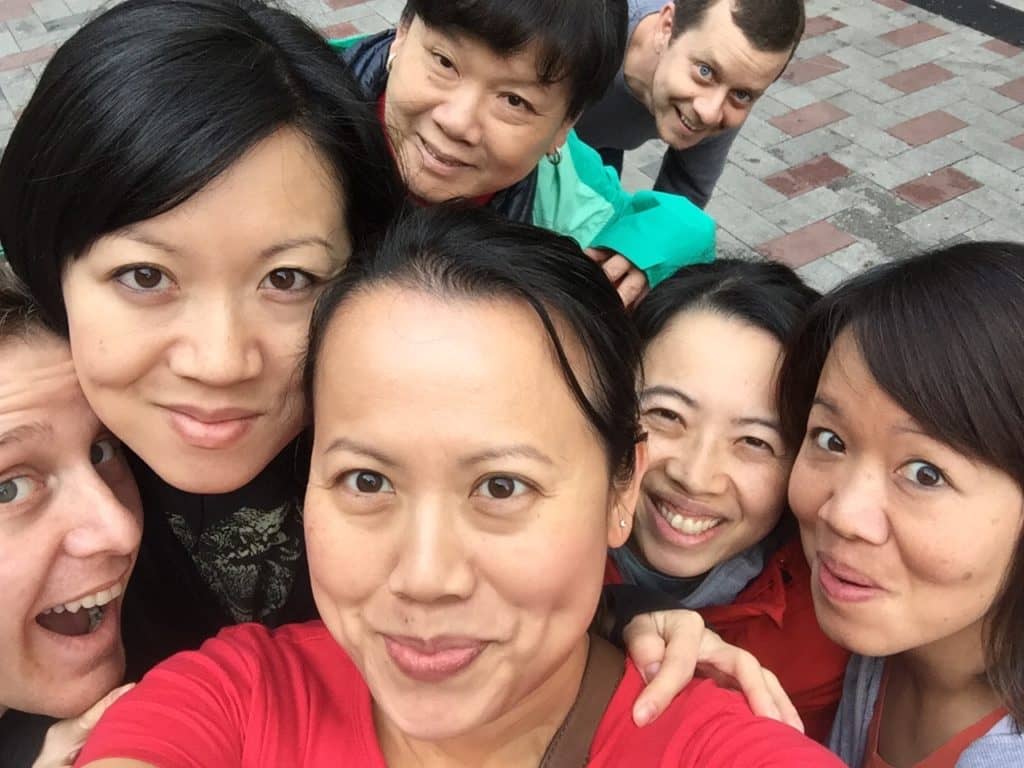 So this Thanksgiving, I'm gonna count it off, just like Sally did, and invite you to do the same. Here's a brief list of the things I'm grateful for:
My family. I've never met a stronger, more loving, kind, generous, or smarter group of people. You all inspire me to be a better person. Every day. P.S. See photographic evidence of their goofy awesomeness above.
Erik. You're obviously family, but you might as well get a whole slot to yourself. I so know that you're loving this. 😉 You're the sweetest, most open-hearted person I know. Thank you for showing me what it means to open up. ❤️
My friends. A few who exist outside of the blogging world (who cares about them anyway? J/k!!!), and those who don't (but do, oh… you know what I mean): Chey, Natalie, Stephanie and so many more. Blogging would just be a big pile of, er… melty chocolate gone bad (ahem) without you.
My readers. Thank you for taking a chance on me. Thank you for letting me into your homes (well, kind of) and most definitely your kitchens (riiiight?). I'm so blessed to be able to share these experiences with you.
Wishing you a safe, love- and laughter-filled Thanksgiving, just bursting with awesomeness. .
What are you grateful for?
As always, sending you all my love and maybe even a dove (or tofurkey). xo, Demeter ❤️