Three cheers for a new year! Who else is excited for 2018? 🙂
Happy New Year!! How was your New Year's Eve? Did you party like it was, in fact, 1999? 🙂
Erik and I stayed home like it was 2018. Because it was. 😉 Ah… only someone who truly loved me would at least pretend to fake chuckle at that joke. But if we can't kick this year off with delightful, unrequested cheesiness, then what can we do?!?
Anywho, I'm super excited for 2018! I have so much in store for you this upcoming year. And before you even try to guess, of course, there will be ALL the sweets!!! Last year was all about the peanut butter, coconut, chocolate and oats. This year will be all about the peanut butter, coconut, chocolate and oats.
J/k! While there will still be a healthy dose of your (and my) faves, we're gonna branch out this year. And how! This year, my plan is to expand into slightly more difficult baked goodies. Not to worry, there are going to be plenty of few-ingredient recipes, no bakes, and the easiest recipes on earth (throwdown challenge to boiling water, issued!).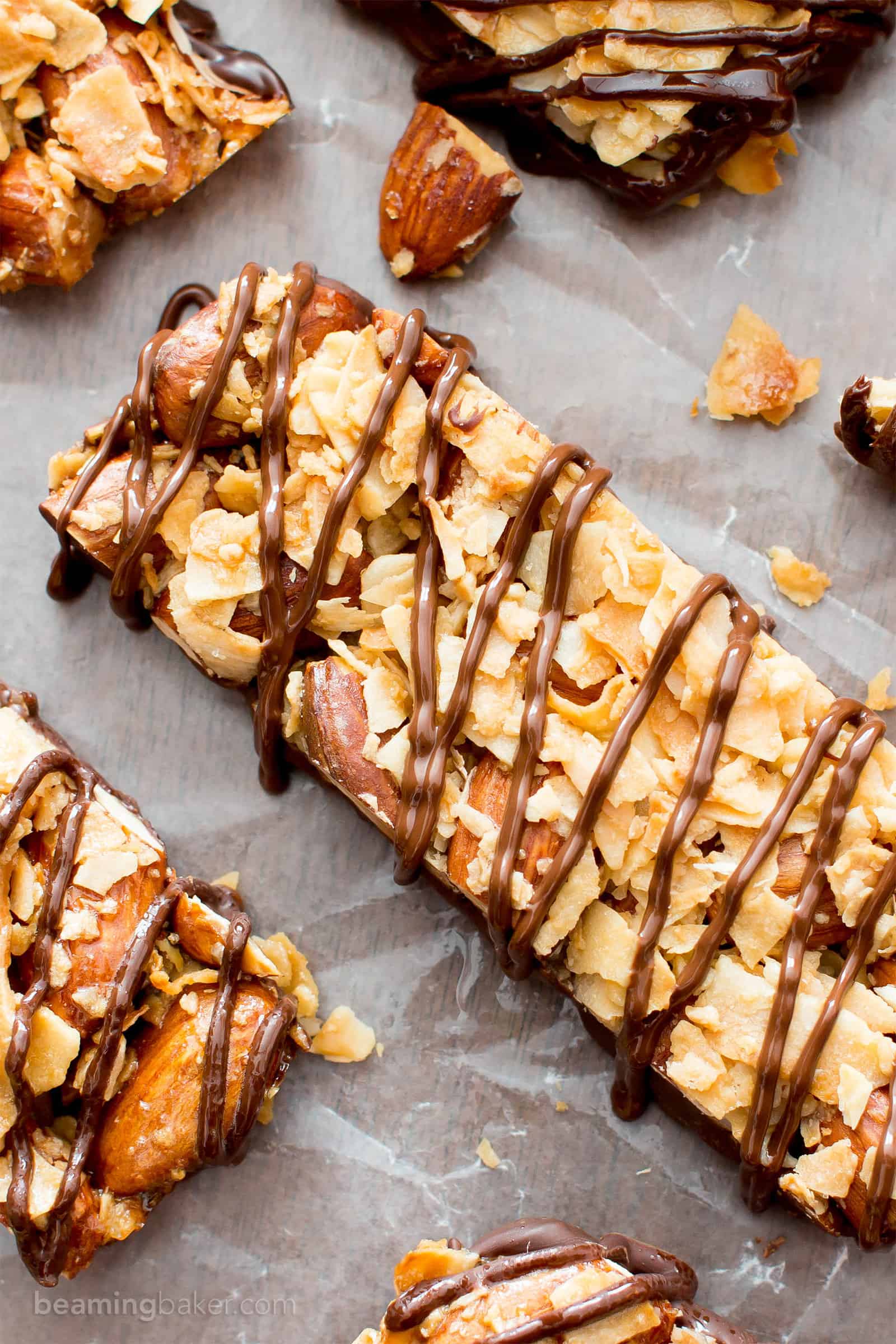 But, we're gonna take it to the next level. And we're gonna do it together. 🙂 Let's tackle: cupcakes, oh my! Pies, layer cakes, breads (okay, maybe just quick breads for at least the first part of the year), and perhaps a few soon-to-be unveiled items… Alright, fine, I haven't decided what they are yet. But let's just pretend I left that super cool air of mystery float in the air. Why did I just say 'air' twice?!
We're gonna do it at an even pace, with plenty of cookies, no bake bars, and ice cream to help us ease into it. Are you ready?
Yeah!!! Just remember to let me know what recipes you'd love to see in the comments! I can't wait to spend the next year and the next decade (or fingers crossed, more) baking, no-baking, drizzling and frosting our way through the tastiest moments in our lives.
It's truly a great honor to share these kitchen adventures with you. I can't wait to see what we create next!
In the meantime, here's a look back on 2017:
Top 10 Gluten Free Vegan Recipes on Beaming Baker
Top 20 Paleo Vegan Dessert Recipes on Beaming Baker
Sending you all my love and maybe even a dove, xo Demeter ❤️
Facebook ☀︎ Pinterest  ☀︎ Twitter ☀︎ Instagram