Coffee Talk: Furniture, Email & My Mama!
Coffee Talk 17: a chance to catch up on the little things in life—both sweet and salty! September 2019
Hello, Friend! How is your September going so far? Are you ready for all the cozy, warm, fall-inspired treats, activities and more?
Fall is one of my very favorite seasons, and I'm so looking forward to sharing it with you. How about we grab a fresh cup of tea, some cookies and have a chat?
I can't wait to hear what you've been up to this month! Make sure to comment below & tell me how you've been doing. I truly love hearing from you. .
Without further ado, let's get started! 🙂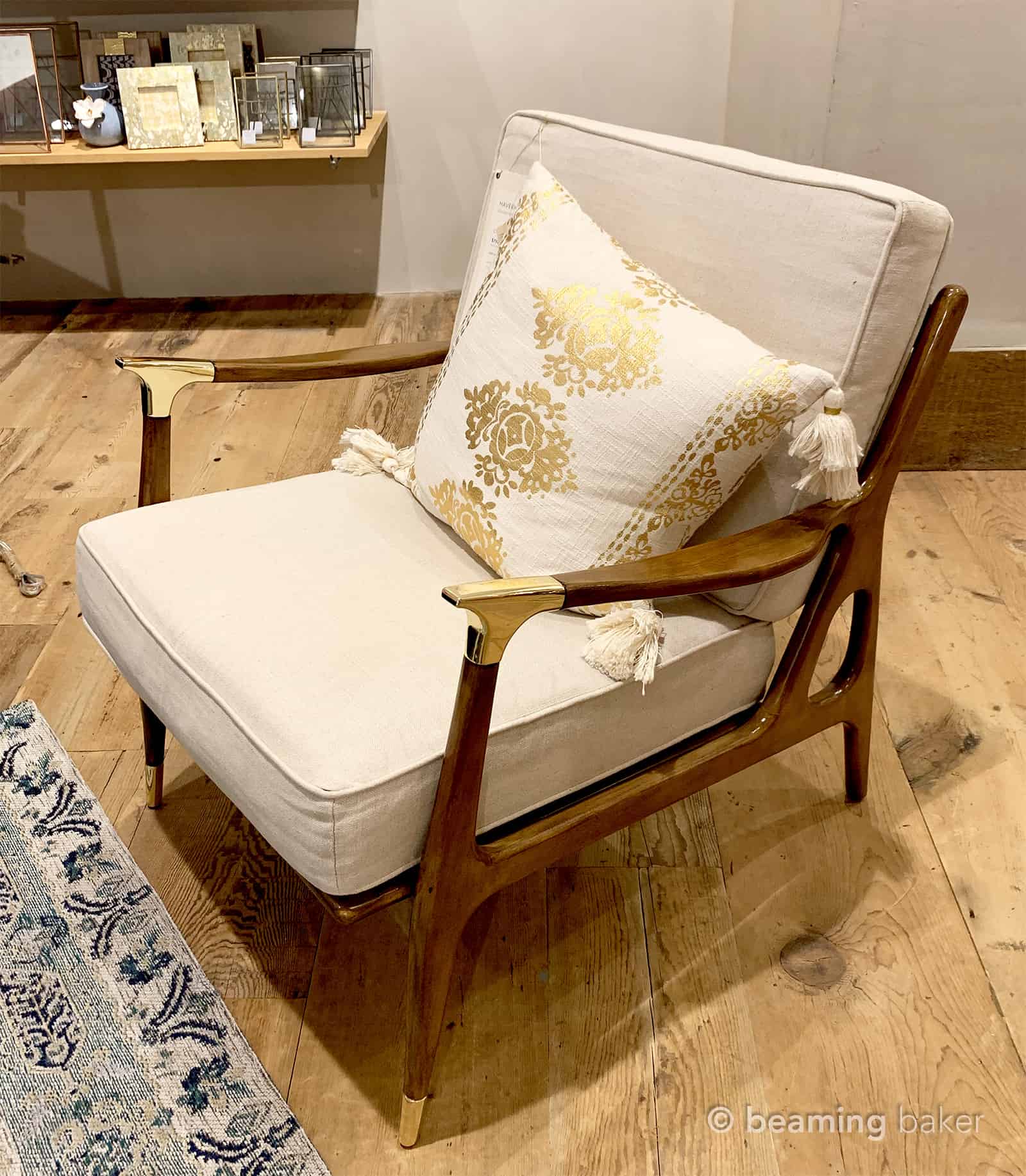 Furnishing the Homestead… Erik and I've been searching high and low for cute—scratch that—super sophisticated and "cool" furniture for our new place. But then we realize we're not that cool and we just want very, very comfy furniture and just dream about the super cool stuff instead. Heh heh. The absolutely beautiful chair above is one that we saw at Anthropologie at Mall of America. Isn't it amazing?
I cut my hair… A LOT!! So remember when ages and ages ago I mentioned that I wanted to chop off a bunch of my hair? Well, it took me ages to get around to it…mainly because I cut my own hair. So the cut was dra-ma-tic. I mean, I cut off 8 inches of my hair down the back, and 4 inches off my bangs!! (I know, my so-called bangs were basically nonexistent at that point). Check it out below: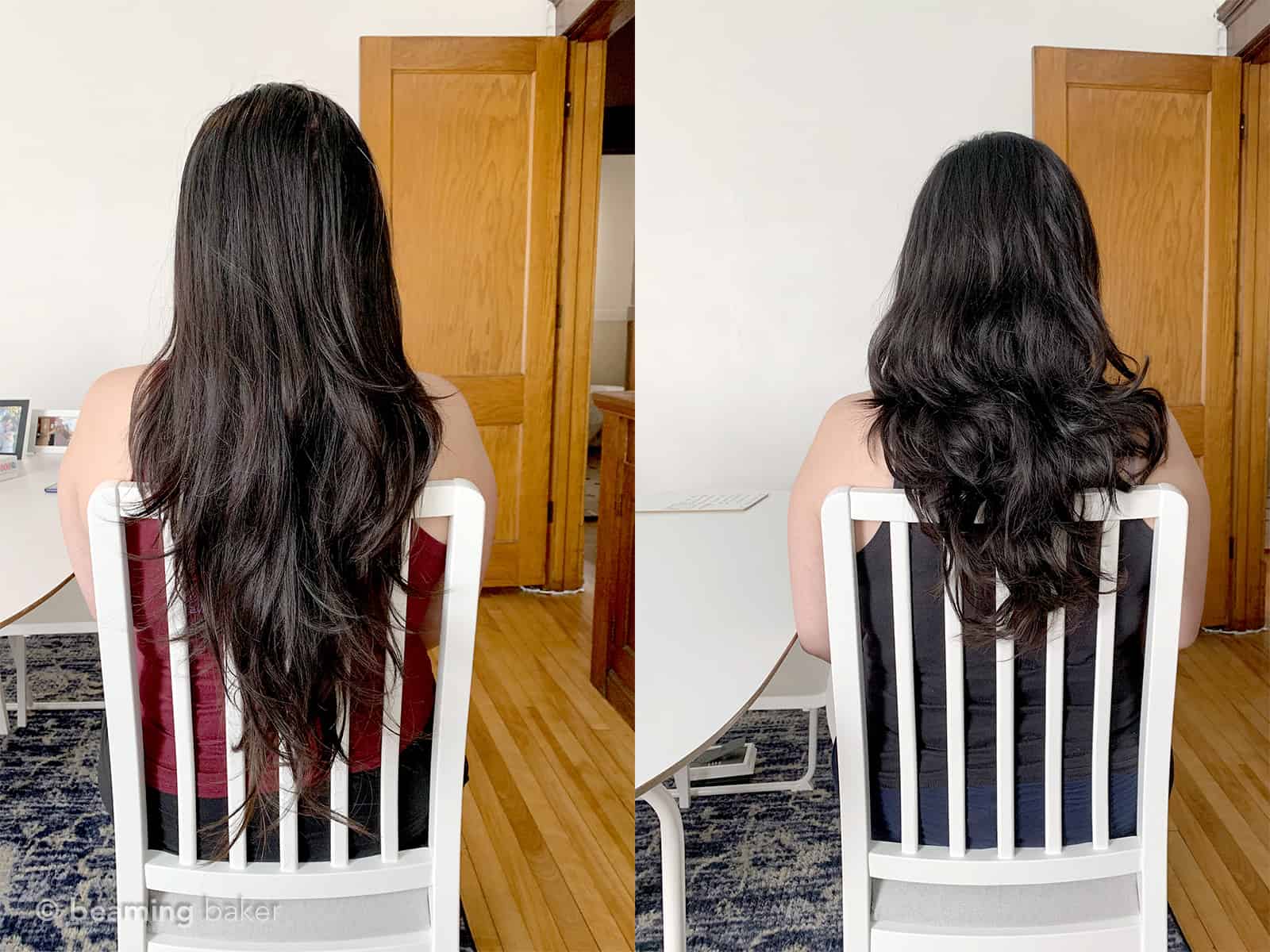 My hair got waaaay curlier once I chopped off all of that extra weight, as it were. Also, what do you think of my rug?? Isn't it such a beautiful pattern? (Plus, way easier to hide food stains, etc. in lol.)
Issues with Email… For those of you signed up to the Beaming Baker email list, have you been experiencing any issues receiving emails from me? In the last few months, Erik and I've been getting emails from readers stating that they haven't been receiving our emails. <– Ahhh, the irony!!!! We'd laugh if we weren't busy crying. .
If you've been having trouble receiving the Beaming Baker emails… make sure to add me to your contacts list (aka add my email address). Make sure to check your spam folders. If my emails are in there, mark them as "Not Spam" and move them to the "Primary" tab if using Gmail to ensure you receive my emails. You know I love communicating with you.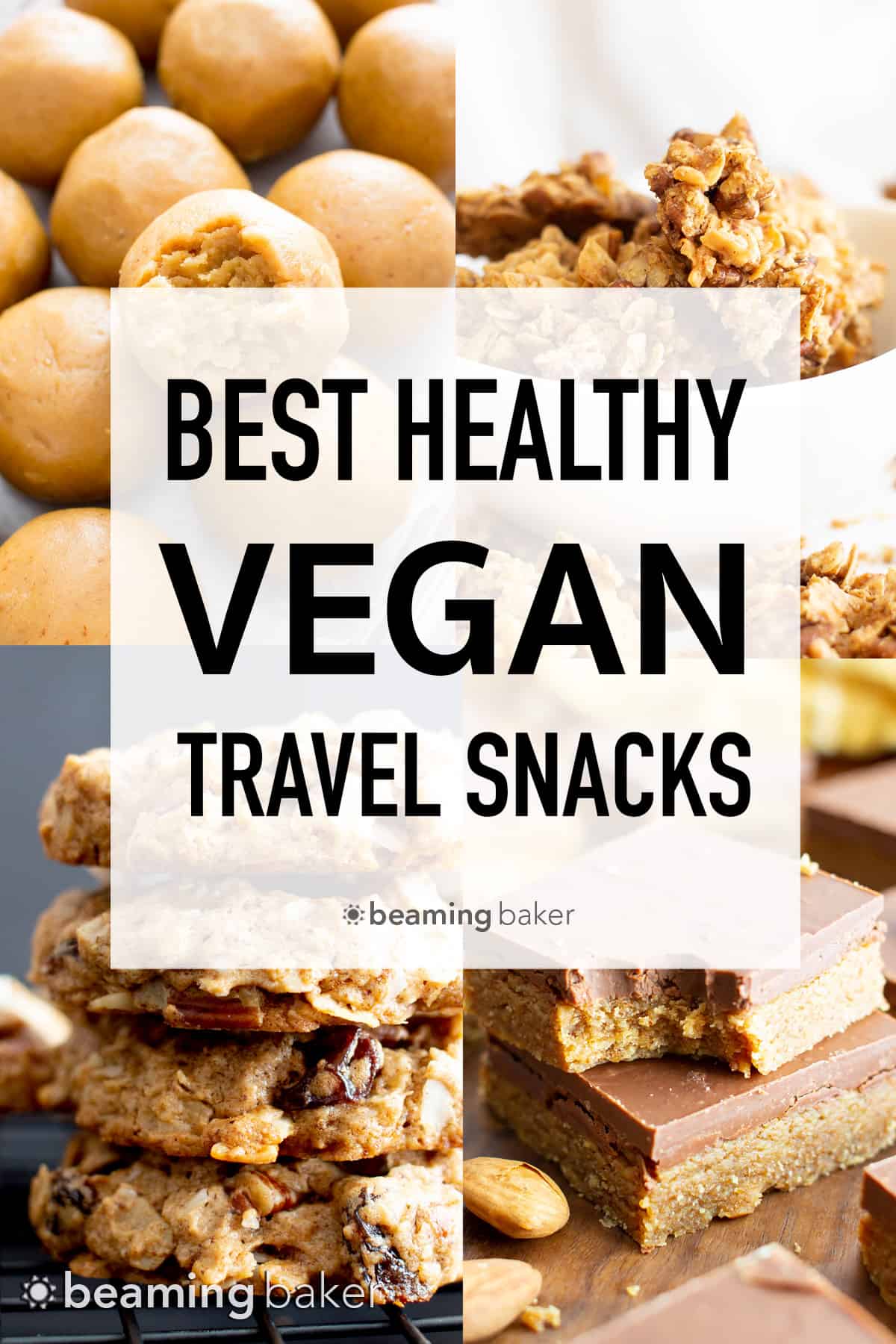 New Email Series… Speaking of email, how do y'all love receiving emails from Erik? He's been crazy excited about getting to know you! Thank you to all the folks who've emailed Erik and given him a warm welcome. He can be a bit shy (then totally not shy when you get to know him… like he will not stop talking, perhaps like someone you know… *cough* me *cough*).
He's having a ball of a time sharing his travel tips, and he's super open to any new ideas/requests you might have for future posts.
And here's just a super cute photo of my mama… because who doesn't want to see such a sweet, beautiful face? 🙂 My sister, Jenny, took such a happy photo of her!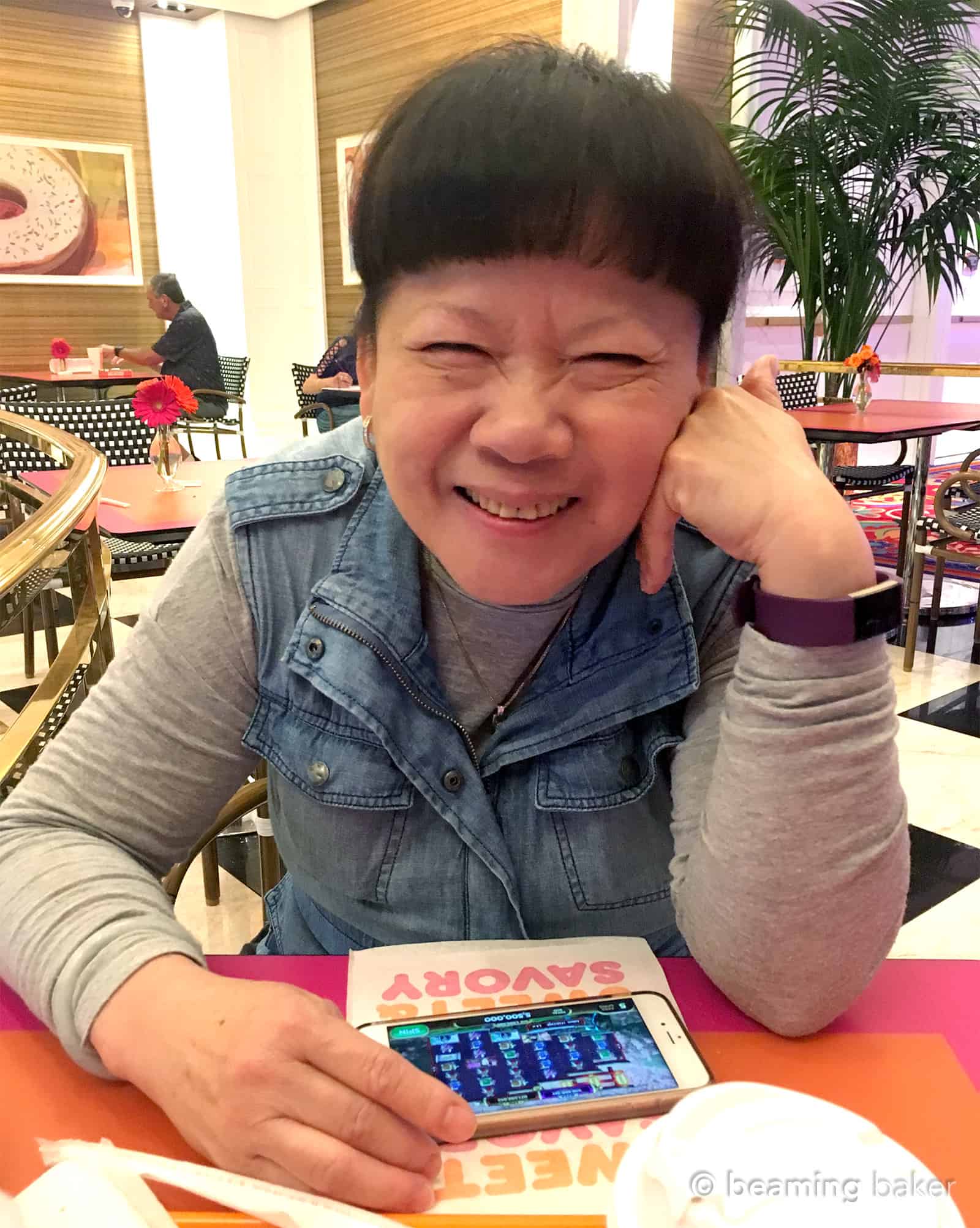 Let us know in the comments below about what topics you'd like Erik to write about. Travel, food, his thoughts on whether it's "doughnuts" or "donuts" and more. 😉
Any Cruise Fans out there? We're thinking about taking a cruise next year, but we don't even know where to start! (Although some of you have made some wonderful suggestions.) Neither of us have ever gone on one before… but we've read a bit about cruise culture and how enthusiastic people are for it. Plus, my mom's been begging us to take her on a cruise for ages!
Do you love to go on cruises? If so, which cruises do you recommend? Would you like to see us go on cruises and share about our experiences?
A sneak peek for a new recipe!! Can you guess what it is?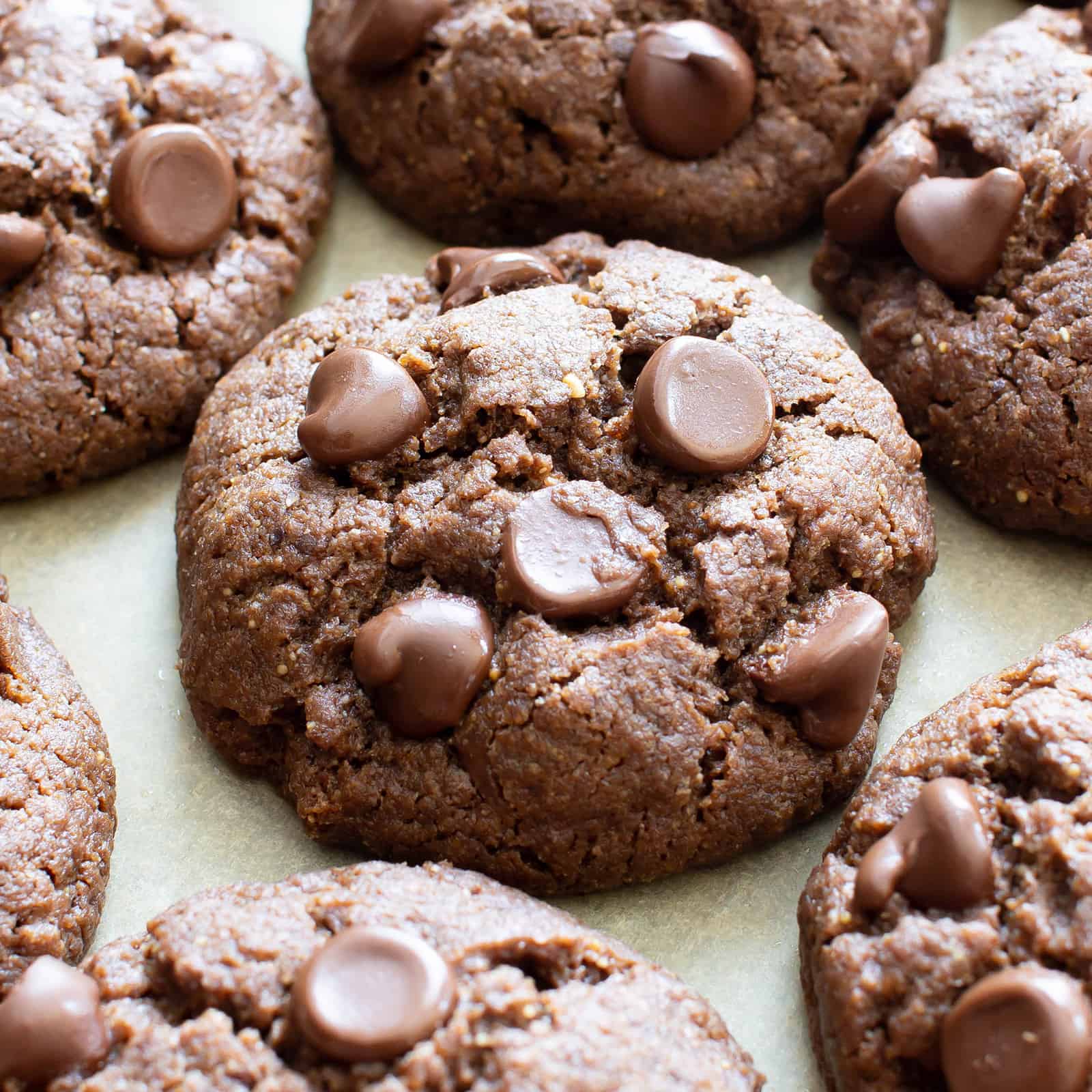 Top Recipes
Popular Recipes/Posts This Month
Latest Recipes & Favorites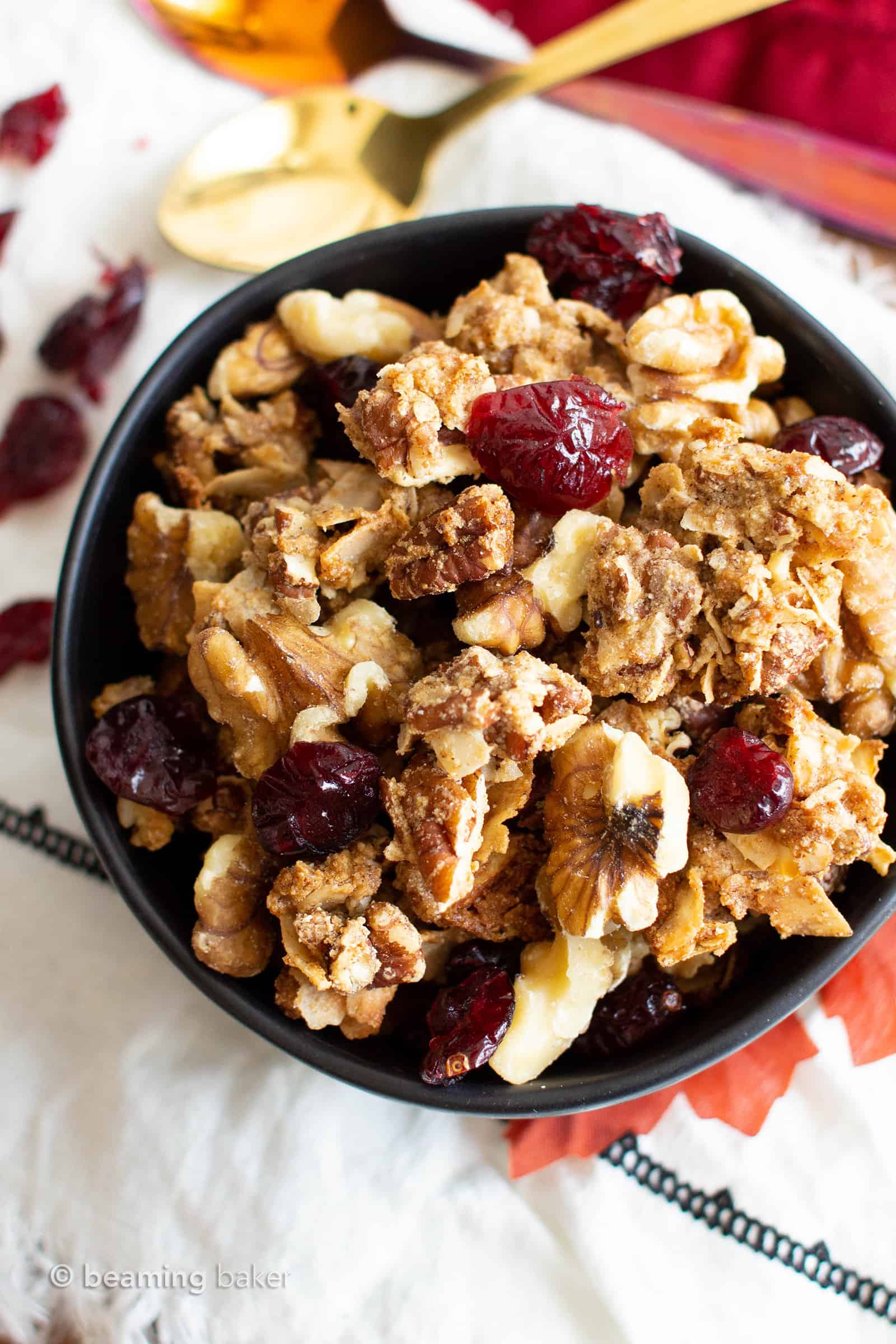 What's September been like for you? Any spectacular plans for apple picking, apple cider-making or apple crisp eating? (I had to go for the apple trifecta. …) I'm so excited to hear about what you've been up to!
Wishing you a wonderful September, full of love, happiness and sweet moments. 'Til next time…
Sending you all my love and maybe even a dove, xo Demeter ❤️
In case you wanted to catch up with a few past posts: