7 Unforgettable Experiences in Kauai South Shore Hawaii
Seven of the most amazingly fun and memorable activities to do when staying in the South Shore of Kauai, Hawaii.
Howdy, everyone! Welcome back to Beaming Baker Travel. ✈️  It's Erik today with a few hella fun things to do when visiting the South Shore in Kauai, Hawaii. . Demeter will be back on Monday with more yummy treats.
Ah, Hawaii. If there is any place on this Earth that could be described as an actual paradise, Hawaii would have to be it. Beautiful beaches, gorgeous sunsets, and a ton of amazingly fun activities just waiting for you.
But just because there's so much to do there doesn't mean it's easy to figure out what you should do. Truth be told, the first time we went to Hawaii, we were a bit overwhelmed at all the different ways we could relax and cut loose. (I know, what a problem to have, right?)
✈️ Btw, if you haven't yet, catch up on my latest post here: 6 Things I Learned on My First International Trip. .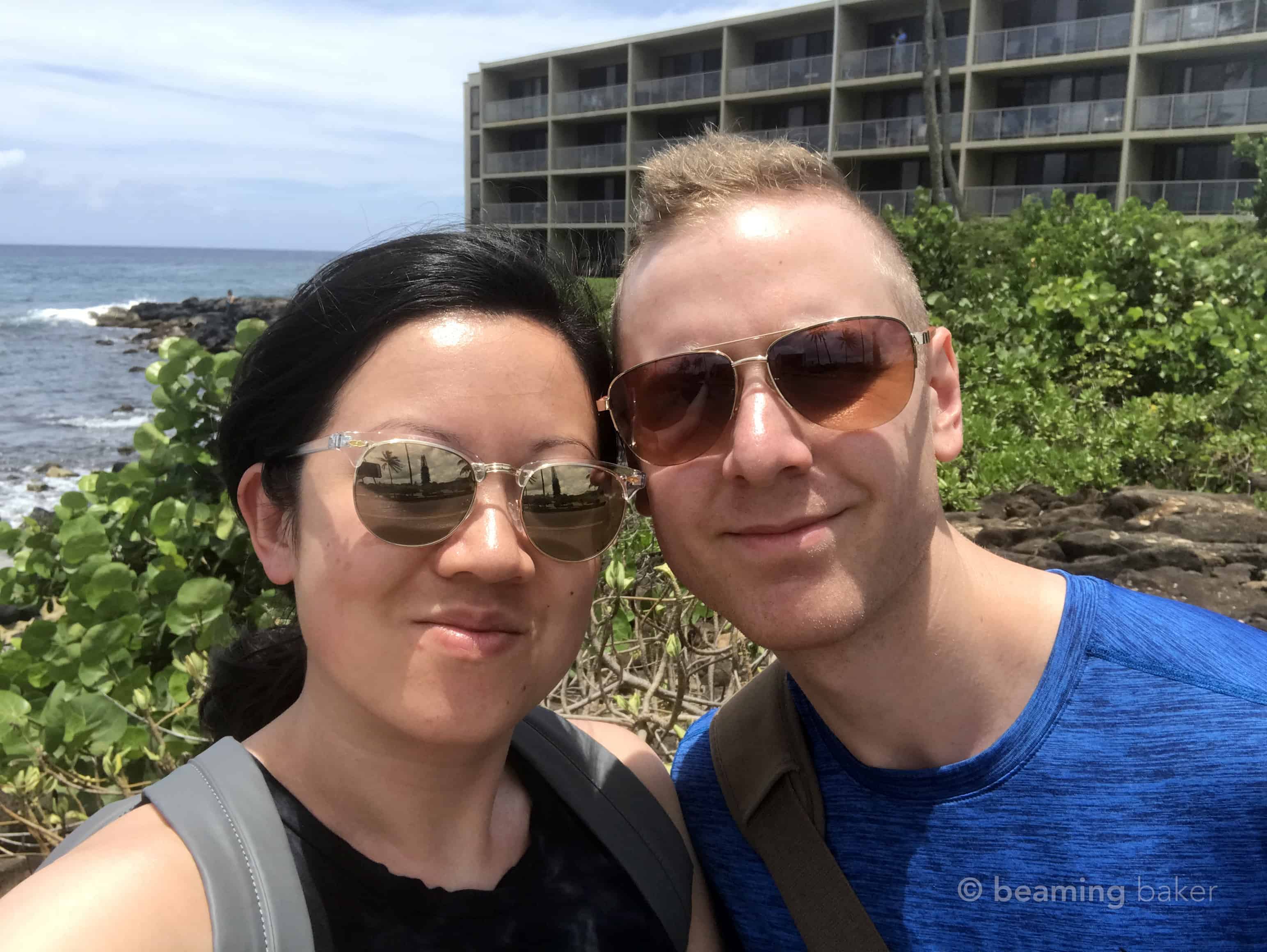 Our first trip to Hawaii took us to the island of Kauai, known for its slower pace, lower levels of tourist congestion, and for being a frequent backdrop for movies (Jurassic Park and Jumanji, to name a few).
As is our way, we did a bunch of research about all the different activities on the South Shore before we went. And, as it turns out, there are quite a few!
So, here are my top seven picks for the best things to do in Kauai, Hawaii's South Shore.
1. Go Ziplining Across Kauai aka the "Garden Isle"
Kauai didn't earn the nickname "Garden Isle" for nothing—it has some of the most amazing greenery in all of Hawaii. And what better way to experience all of that breathtaking natural beauty than by flying across it half a mile in the air at up to 50 miles per hour!
If you're into thrill seeking and love a bit of adventure with your tropical vacation, then you have to go on a zipline tour across the island. And thankfully, Kauai South Shore is home to one of the best zipline experience in Hawaii: Skyline Eco-Adventures.
It's actually the first zipline company founded in the United States, and offers some seriously amazing views of Kauai. It's a once-in-a-lifetime experience that you just can't pass up.
Travel Tip: Make sure to book online to save money on your zipline adventure! Also, remember to make a reservation for the time & date you prefer so you don't miss out!
2. Eating All The Things
You might have heard some mixed messages when it comes to food and Hawaii, but I can assure you that there are tons of awesome things to eat in Kauai's South Shore.
Two absolute must-eat dishes are shave ice and acai bowls. You'll be able to find stands all around the island, and we enjoyed the options at Kukuiula Market in Koloa. There's really nothing quite like enjoying a vegan acai bowl on a hot Hawaiian afternoon. Plus, right next door is Da Crack, a no-frills Mexican stand that is super popular among locals and tourists alike.
I also enjoyed Puka Dog Hawaiian Style Hot Dogs at the Poipu Shopping Village. Not only do they sell veggie dogs that come inside a Hawaiian bun and come with a variety of local sauces and toppings, but it was the spot where Demeter and I had our first celebrity sighting: Jorge Garcia, aka Hurley from Lost!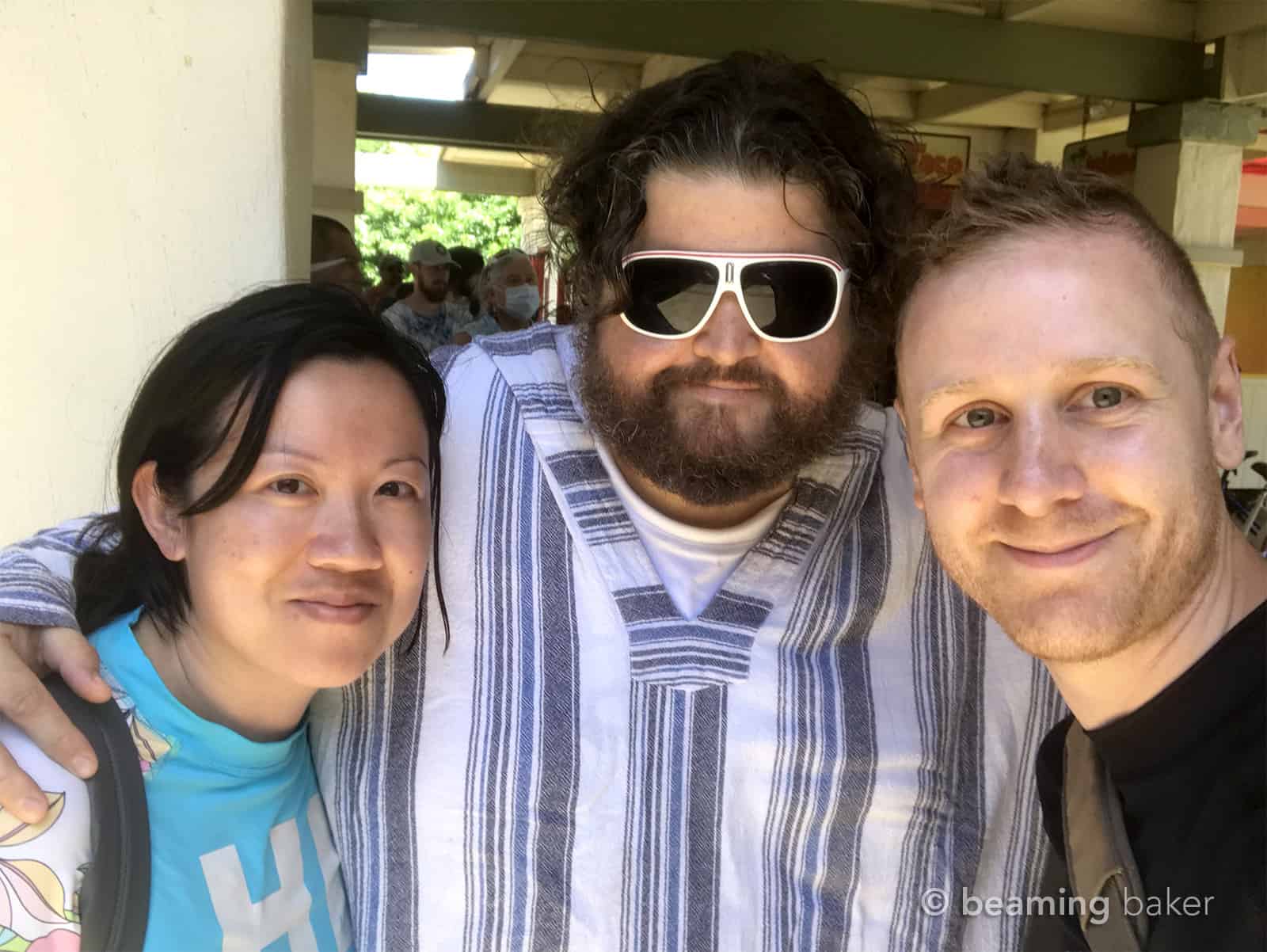 3. Snorkeling at Poipu Beach, Kauai
Poipu Beach has been voted America's Top Beach, and consistently ranks among the 10 best beaches in the country. It has a gorgeous view of the ocean, and thanks to the natural layout and rock formations, it feels a bit more secluded and private—compared to many of the other busy beaches in Hawaii.
It's a great spot for snorkeling, scuba diving, and tons of other water activities. Plus, there are plenty of shallow spots that make it great for families of all ages to swim and play.
Worried about bringing tons of heavy scuba & snorkeling equipment with you all the way to Kauai, Hawaii? Don't bring it at all! Just rent it. 🙂 During our trip, we rented snorkeling gear from Boss Frog's. It was super affordable with a great selection, and very helpful staff. They have several locations throughout the island.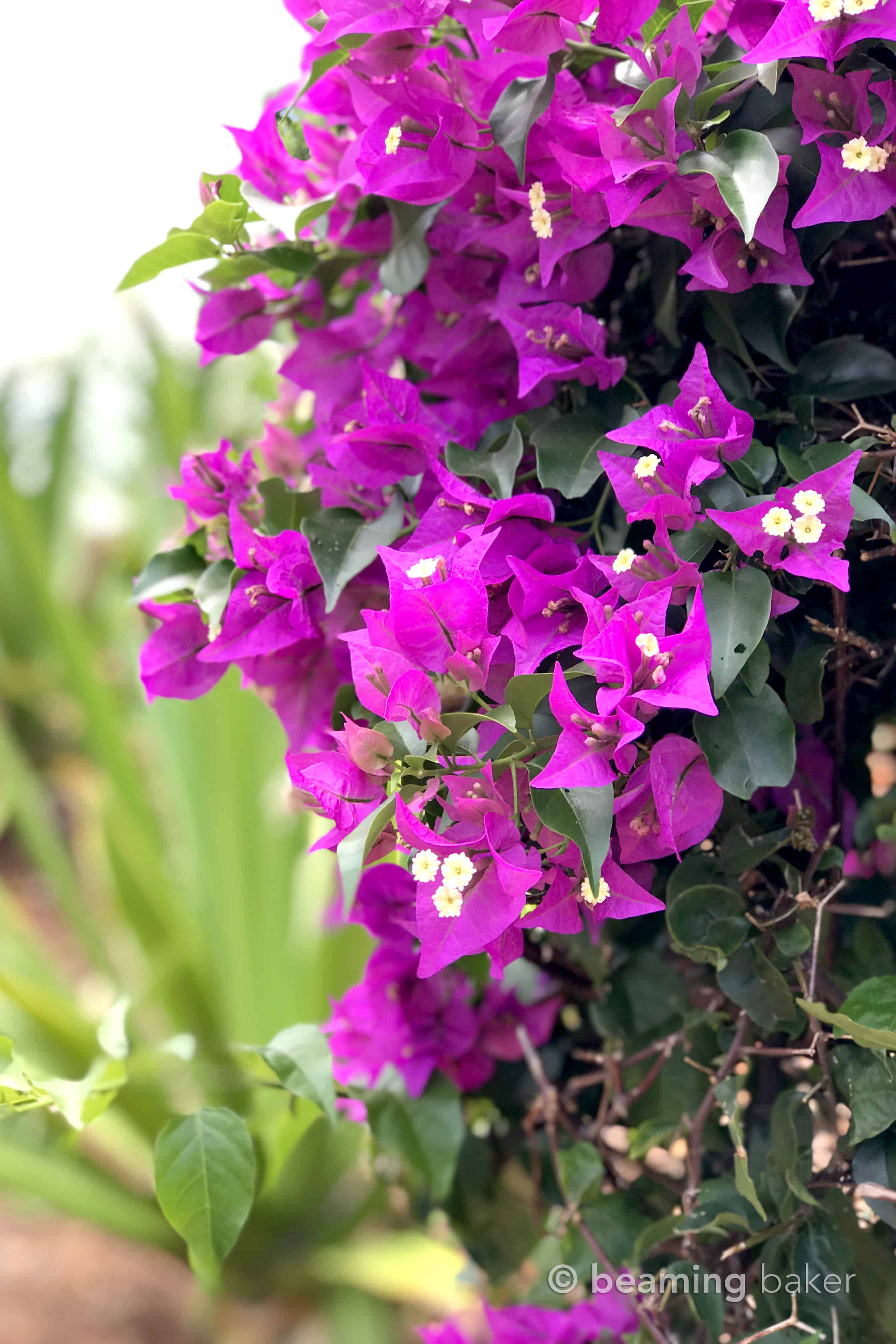 4. Good Ol' Fashioned Shopping
It's not a vacation unless you do some shopping, am I right? And Kauai South Shore has plenty of shopping options!
Poipu Shopping Village has a wide array of stores and restaurants, and you could easily spend the entire afternoon there looking at souvenirs, clothing, and local crafts. One afternoon, we just relaxed at an outdoor patio, sipping iced coffees and people-watching.
Kukui'ula Village Shopping Center: Demeter and I also had a lot of fun there! It has tons of restaurants (we found a burger stand here that sells Impossible burgers!) and shops (we got some great deals at Quiksilver), and is the spot to sign up for zipline tours. There's also a few small grocery stores and a medical clinic if you get sick.
Travel Tip: Kukui'ula Village Shopping Center regularly holds a Kauai Culinary Market with live cooking demos and live music on Wednesdays from 3:30pm-6:00pm. Check out happy hour drink specials here.
5. Relaxing at Baby Beach, Kauai
This was by far one of our favorite activities during our entire trip. Baby Beach is a small, quiet beach nestled into a residential area of Kauai South Shore, so it doesn't get a ton of traffic like some of the other beaches.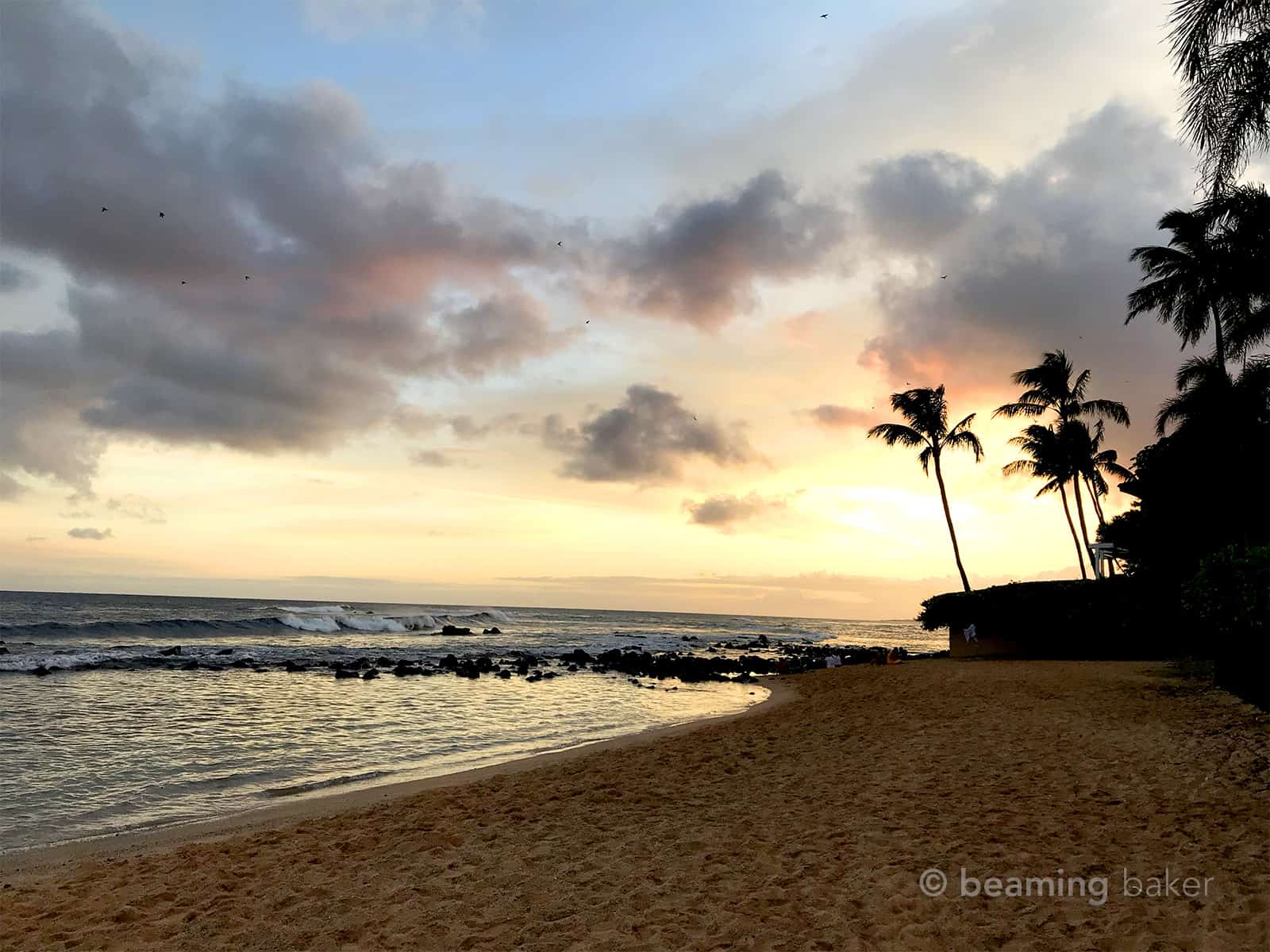 That little bit of privacy meant we could stake out a prime spot overlooking the gorgeous water and sand, and simply chillax all day long. We could do snorkeling if we felt like, or simply sit in our beach chairs, read books, and do nothing at all.
Travel Tip: Baby Beach is the perfect beach spot to relax, especially if you're looking for a little less hustle & bustle… and for gentle waves that are family-friendly.
6. Hike Out to Spouting Horn
If you enjoy hiking and seeing natural landmarks, then you are in luck because Kauai's South Shore has tons of amazing hiking trails that run through the island as well as along the coastline. During your trip, you have to make a visit to Spouting Horn. It's part of a 10-mile-long hiking trail known as the Koloa Heritage Trail, and is truly an amazing site to see.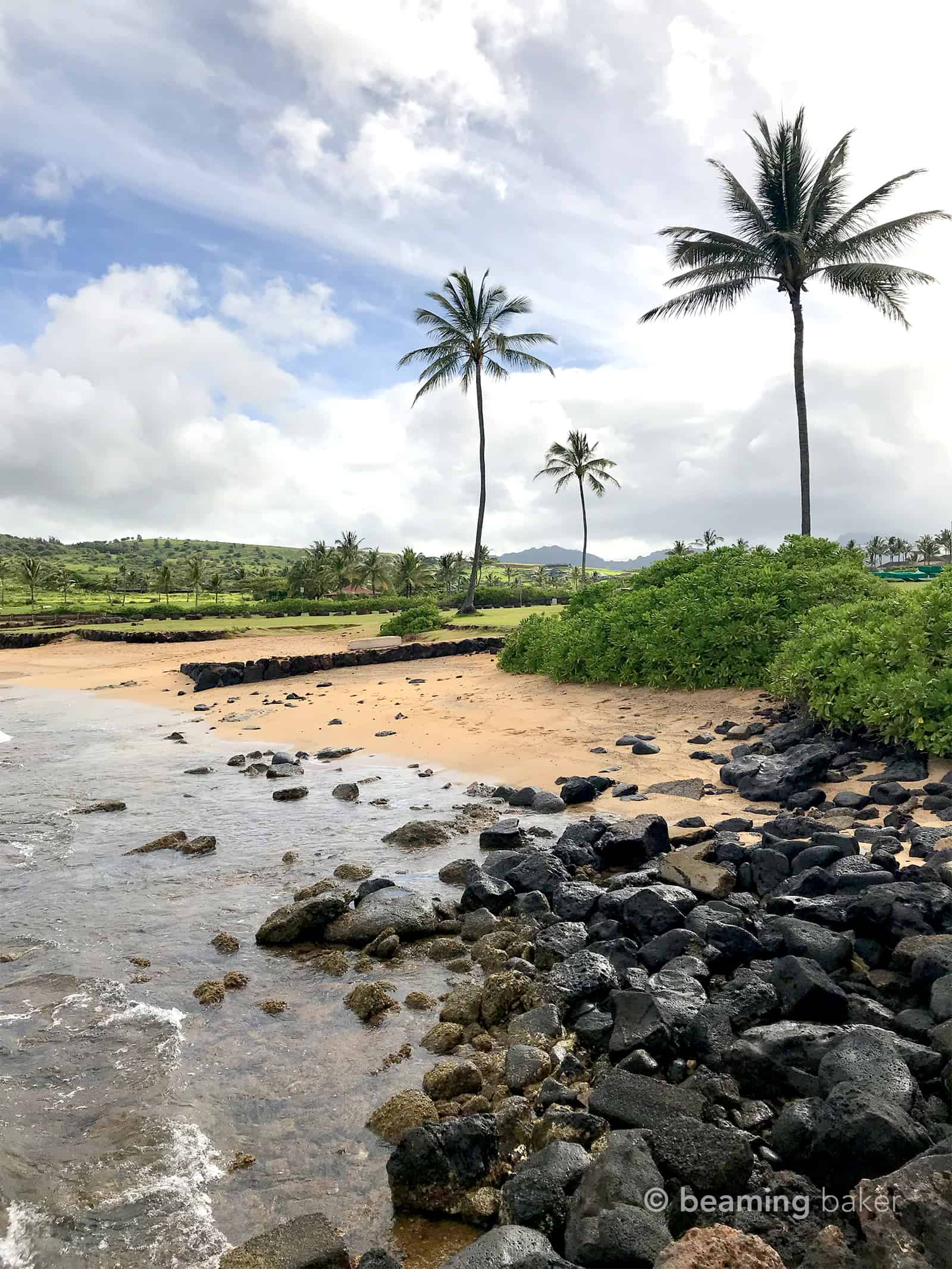 Fun Fact about Spouting Horn: due to the constant crashing waves of Kauai's shoreline over the centuries, volcanic rock has been compressed into unique shapes and openings that cause the water to shoot upwards in amazing spouts of water each time a wave hits the rocks.
7. Visit the Botanical Gardens
This was another one of our favorite activities when visiting Kauai South Shore because we love nature and learning about local environments. The Allerton Garden in Koloa has tons of amazing natural plant-life local to the island, with plaques telling you the names of each flour, tree and…cactus.
It's also been used for filming, so if you're a movie buff you might just recognize a few of the scenes from here. ↓ Here I am, just hanging out/semi-jokingly being attacked by this gigantor cactus. Demeter calls this photo "Cactus Revenge." ..
Well, there you have it. Our 7 picks for fun things to do in Kauai South Shore. 🙂 I hope you enjoyed it!
Be sure to share your favorite Hawaiian activity recommendations in the comments below!
Be sure to catch up on my past posts:
Travel safe, and stay swanky!
– Erik .