Holiday Gift Guide: Best Gifts for Travelers
The best gift ideas for people who travel: 2019 Edition. From affordable to luxury, we've rounded up the best gifts for travelers!
Howdy, everyone! Welcome back to Beaming Baker Travel. It's Erik today sharing our picks for the best gifts for travelers!
Welcome to the first annual Beaming Baker Travel Gift Guide! Today, I'm going to be sharing our recommendations for the best travel gift ideas, so you can get the perfect holiday gift for that special jet-setting traveler in your life.
As you may know, Demeter and I love to travel. So far, we've been to Hawaii, Vietnam, and a ton of US cities together (San Francisco, Chicago, Boston, New York, Seattle, Portland, Indianapolis, and San Diego to name a few). We actually joke that we spend more time prepping for our trips than we do actually going on them. And for me, a lot of that prep comes down to researching the best travel gear and gadgets (aka best gifts for travelers–be that him, her, or you!!).
Lucky for the traveler in your life, I've gathered up my favorite travel gift ideas for the traveler in your life–just in time for the best gift-giving season!
After all, half the fun of traveling is having a bunch of cool travel toys to play with on your trip, isn't it? Bonus: these travel gift ideas are not only fun, but totally useful and will help enhance the travel experience for the recipient.
Best Travel Gift Ideas 2019
So, here are our picks for the best gift ideas for people who travel! We've got travel gifts for him and travel gift ideas for her (yes, you know who I'm talking about .). IMO these are the best gift ideas for people who travel, so why don't we set sail into the list and check out Beaming Baker Travel's best travel presents of 2019!
1. Best gift for travelers who need sleep: Bluetooth Eye Mask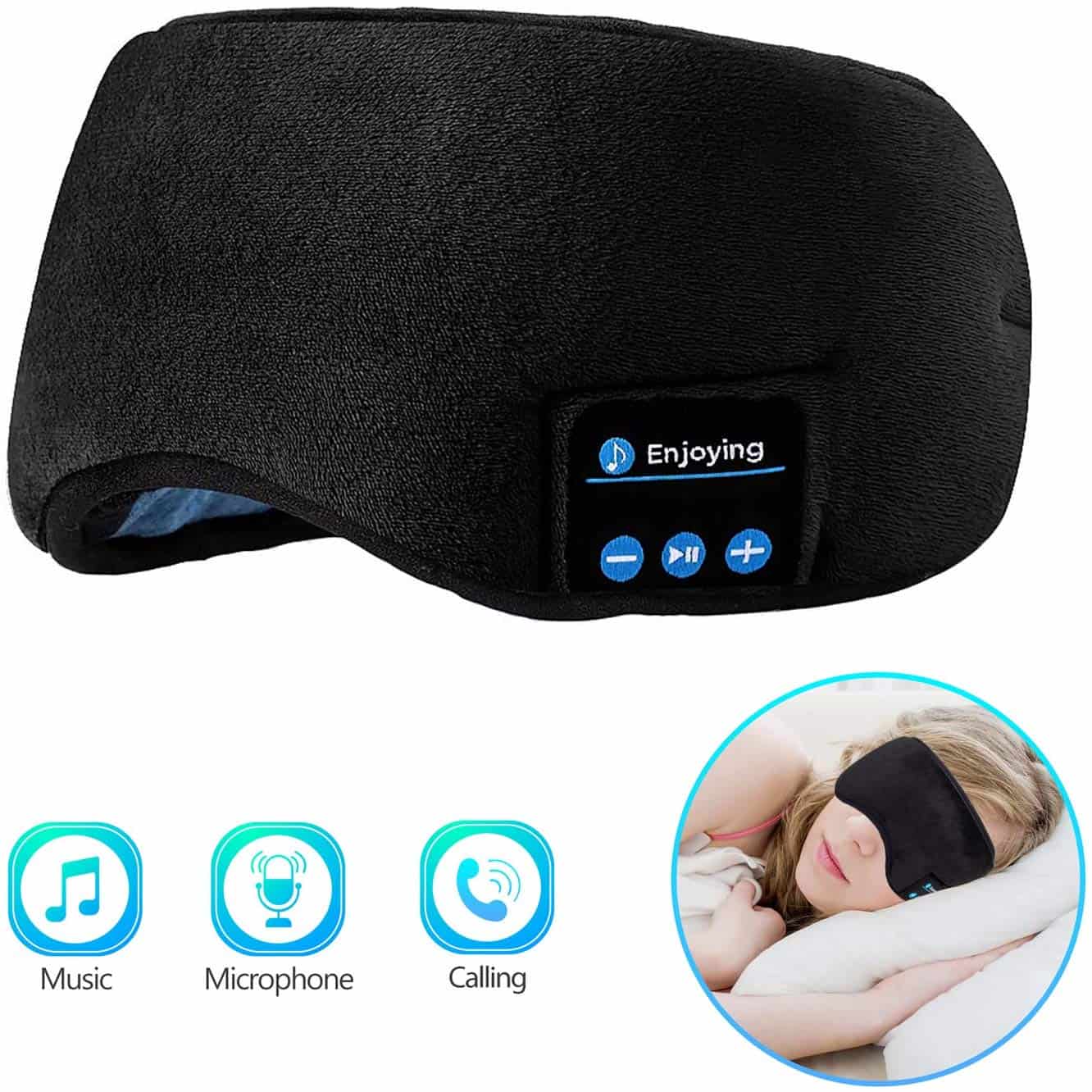 Gift it: Bluetooth Eye Mask
Is it any surprise that I've listed this life-saving (okay, sanity-saving) Bluetooth eye mask? I mean, trust me when I say this is the best travel gift idea for her, for him, for everyone else.
I mean, if you've ever been on a super early flight or taken a red eye across the country, then you know how challenging it can be to grab a little shuteye on a plane. Between the person in front of you blasting their reading light straight into your eyes and the baby behind you crying non-stop, it can seem pretty much impossible.
That's why I'm so excited about our first travel gift idea: a sleeping mask that has bluetooth headphones built in! It allows you to block out all the ambient light around you while also conveniently covering your ears and filling them with whatever sweet sounds you prefer. I mean, best gifts for travelers such as your friend… or for you? Buy one, keep one. That's all I gotta say. 😉
Many people like to use this to listen to audio books while sleeping, which is something I've always been interested in trying out, as I typically just listen to podcasts while I travel.
BONUS TRAVEL GIFT IDEA: Pair this bluetooth eye mask with a gift subscription to Audible so your loved one can enjoy all the wonder that comes from listening to audio books while traveling! Audible has a ton of audio books to choose from, and they even have a special version dedicated to romance novels. Click here to score a free 1-month trial of Audible Romance with this link. ♥️
2. Travel gift idea for the prepared – Travel Fanny Pack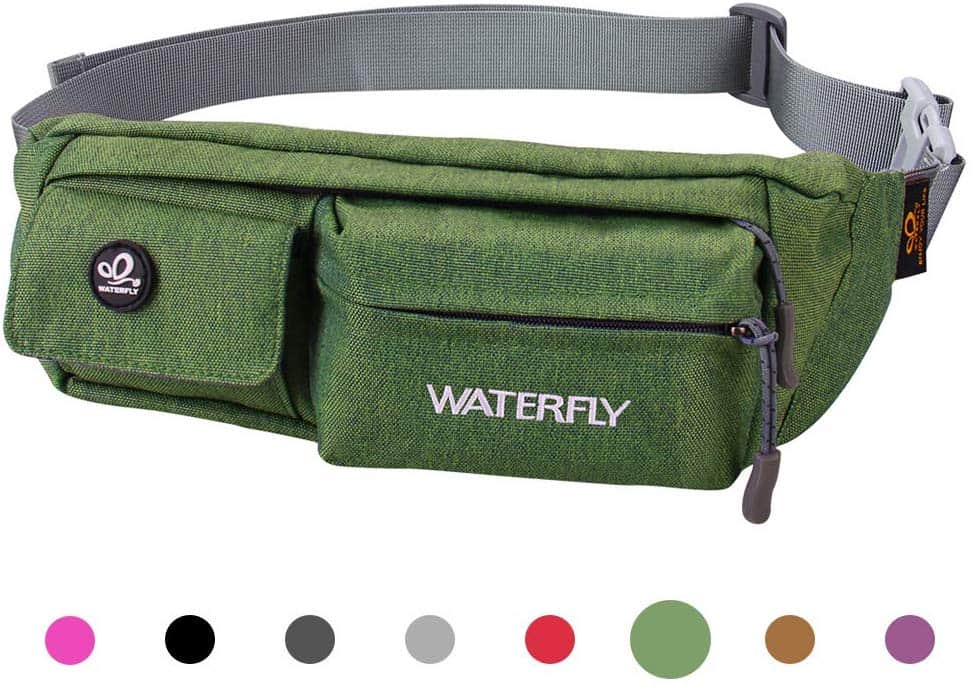 Gift it: Travel Fanny Pack
As you may or may not know, fanny packs are totally in right now. And that's why it made it on our best gifts for travelers list. That, and, well, it is amazingly useful. Consider this travel fanny pack the best travel gift idea for those who like to be prepared!
This fanny pack is a wonderful travel essential because it allows you to keep all of your personal belongings close by and safe while you explore. We recommend going with the crossbody approach, instead of the old-school belt style, for added security. .
We've used Waterfly products before and really enjoy the quality of the construction, along with the fact that they're water resistant. I also love that this travel fanny pack comes in literally all the colors. Okay, more like 29, but that's still a boatload of color options for you to choose from. That means you'll have an easy time picking just the right design to make this the best travel gift ever.
3. Best travel gift idea for those with valuables – Portable Lock Box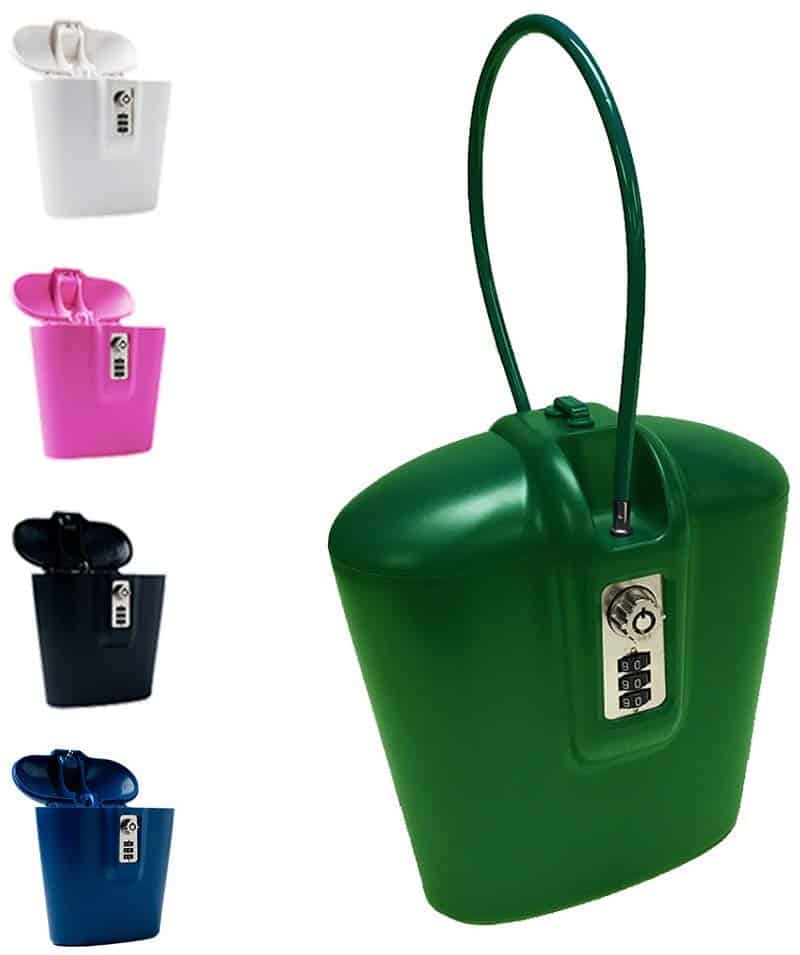 Gift it: Portable Lock Box
Okay, so this one is pretty cool. It's a small safe that you can bring with you to places like the beach or a hotel pool (where you typically would have your valuables sitting out in the open or just waiting to get lost in the sand). What makes this travel gift idea super cool is that you can attach the safe to your beach chair! It's cool, it's convenient, and it's the perfect gift to give to the traveler in your life.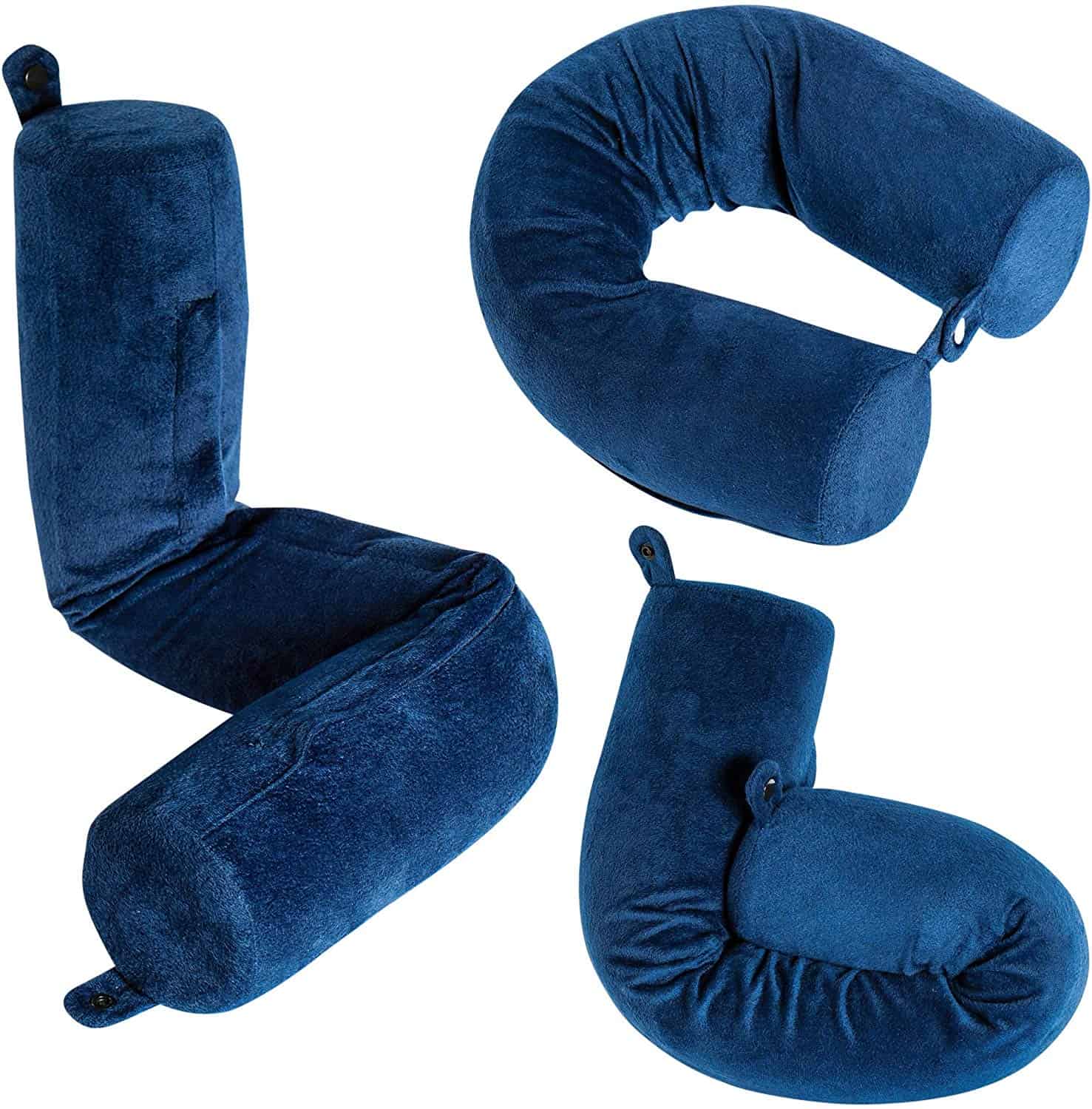 Gift it: Bendable Memory Foam Travel Pillow
Pillows = awesomely comfortable. Travel Pillows = awesome in theory, but typically not very comfortable. Except for this adjustable memory foam travel pillow. It's super comfortable, due in large part to the bendable design that allows you to twist and bend it until it conforms to the exact shape you need it to be. Plus, memory foam is seriously the greatest type of foam out there.
We got one of these for Demeter's mom, aka Grams, and she cannot stop raving about it! One of the best features: you can curl it up under your chin so your head doesn't droop down while you're sleeping on a plane. . Travel gift idea for mom: check! Travel gift idea for husband: check. Travel gift idea for you: oh check yes!!!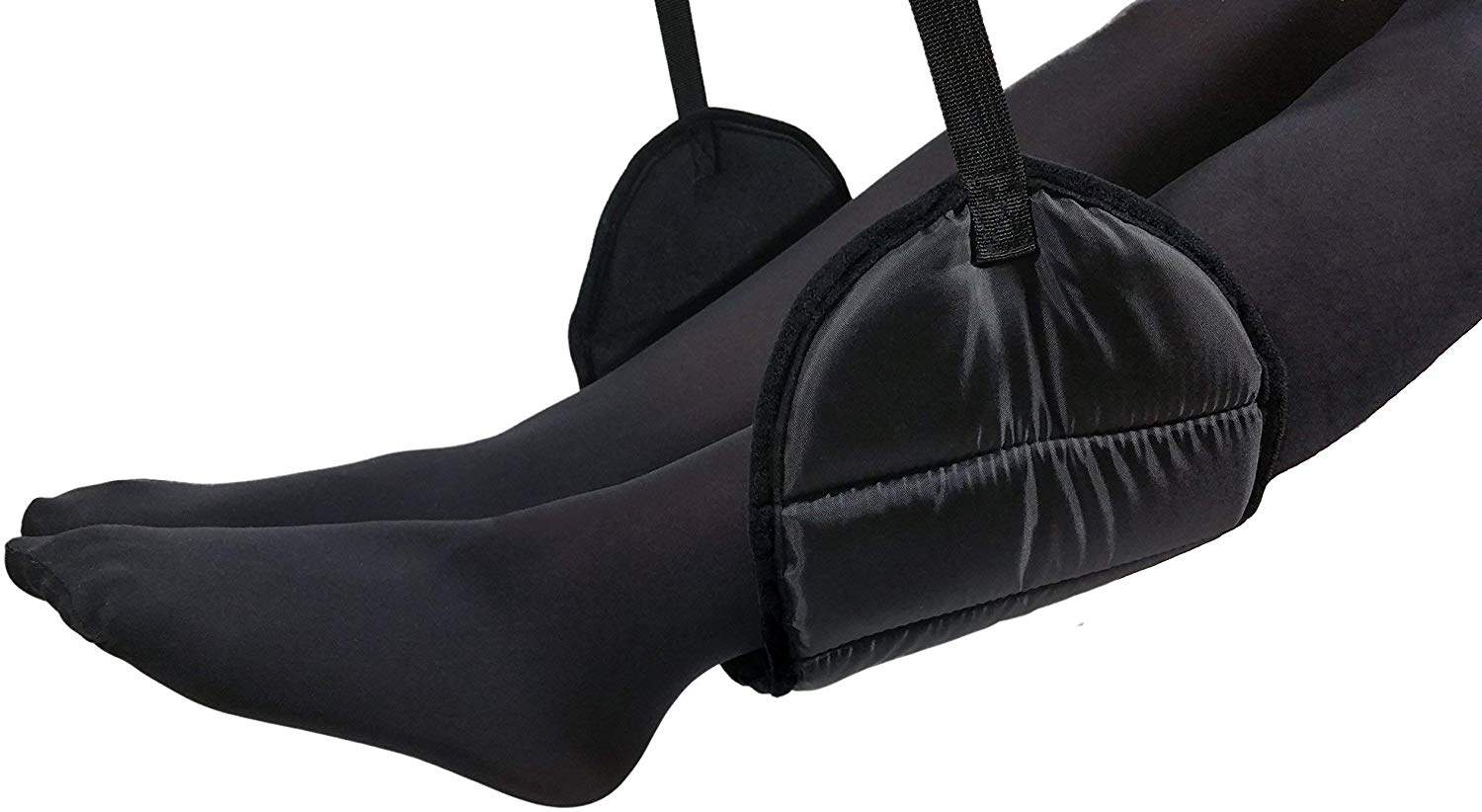 Gift it: Airplane Seat Foot Hammock
Okay, speaking of being comfortable on flights, let's talk about feet. (Demeter just read this and exclaimed "Ew!" .). Okay, so it's pretty tough to get your feet comfortable on a flight, especially a long one where you end up sitting for hours upon hours. This amazing travel gift idea lets you rest your feet in a more natural, comfortable position that also helps with circulation and blood flow (two very important things to consider on a long flight).
I seriously wish I had one of these on my first international trip, which included nearly 80 hours of flying time round trip.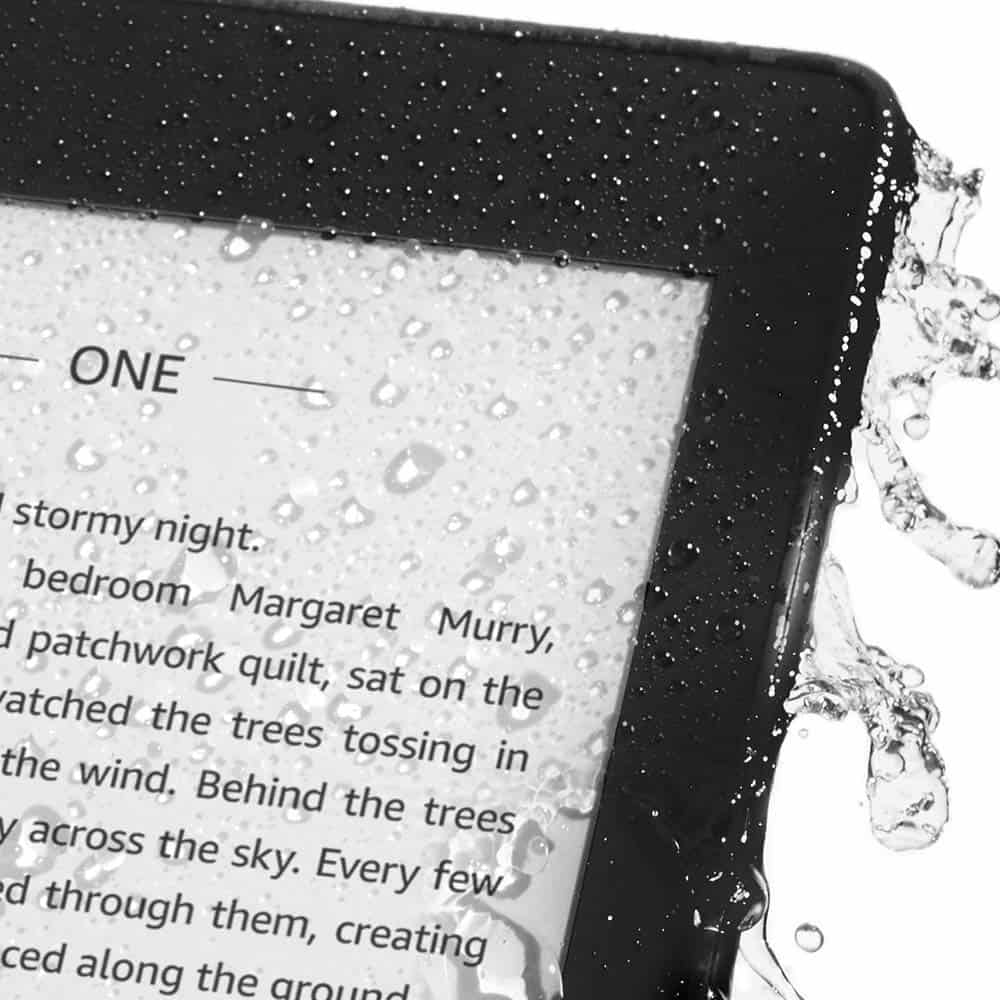 Gift it: Waterproof Kindle
Reading is amazing. It's seriously one of my favorite hobbies, and something Demeter and I absolutely love to do on trips. Kindles are wonderful e-readers that allow us to enjoy the fun of reading without having to be tethered to our phones to do it. The seriously amazing thing about this Kindle is that it's waterproof! That means no more putting it into an oversized plastic bag to try and keep it dry while reading by the beach. If this isn't living in the future, I don't know what is.
Frugal Travel Gift Idea: Interested in a Kindle, but not interested in the price tag? Score some sweet savings by getting this Kindle version with special offers: Waterproof Kindle w/ Special Offers
Bonus Travel Gift Idea: Take your Kindle gift experience to the next level by pairing it with a subscription to Kindle Unlimited. Demeter and I have been subscribed to Kindle Unlimited for years now, and it's the best. Soooo many books to choose from, for free, including comics and audiobooks!

Gift it: LifeStraw Personal Water Filter
This is by far one of the coolest travel gift ideas on this list, IMO. It's a tiny, handheld filter straw that allows you to drink pretty much any water that would otherwise be unsafe to drink. It filters up to 1000 liters of water, removing over 99.9999% of bacteria without using iodine tablets, batteries or having any moving parts at all.
When Demeter and I were getting our immunizations for a trip out of the country a few years ago, the nurse administering the shots told us about how much she loved using this. She had brought it to Africa, South America, and at least a dozen camping trips across the US, and she said it gave her the tastiest drinking water she'd ever had. Best gifts for travelers? Absolutely this personal water filter!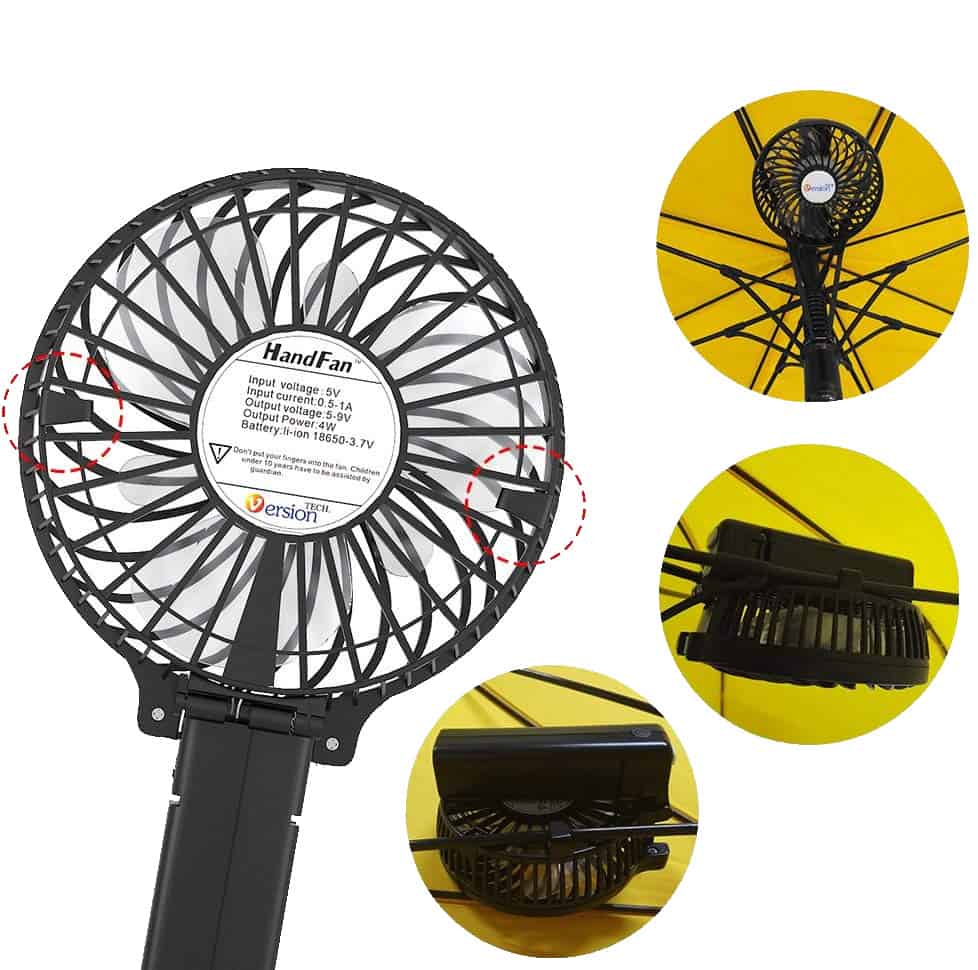 Gift it: Personal Portable Fan with USB Rechargeable Battery
Personal fans are amazing. They help keep you cool when traveling to hot and humid locations, without requiring any effort from you at all. This fan is a great gift because it's portable, and it comes with a built-in rechargeable battery that you can power up with an included USB cable.
We got one of these for Demeter's sister Jenny for her trip to Vietnam last year, and she totally loved it. In fact, her 5-year-old Dylan ended up hogging the fan for most of the trip. Due in large part to the fan's coolest (pun totally intended) feature: special hooks that allow you to attach it to the inside of an umbrella (see pic above). That way, you get the double dose of cool: wind and shade–even while it's hot as heck and raining! .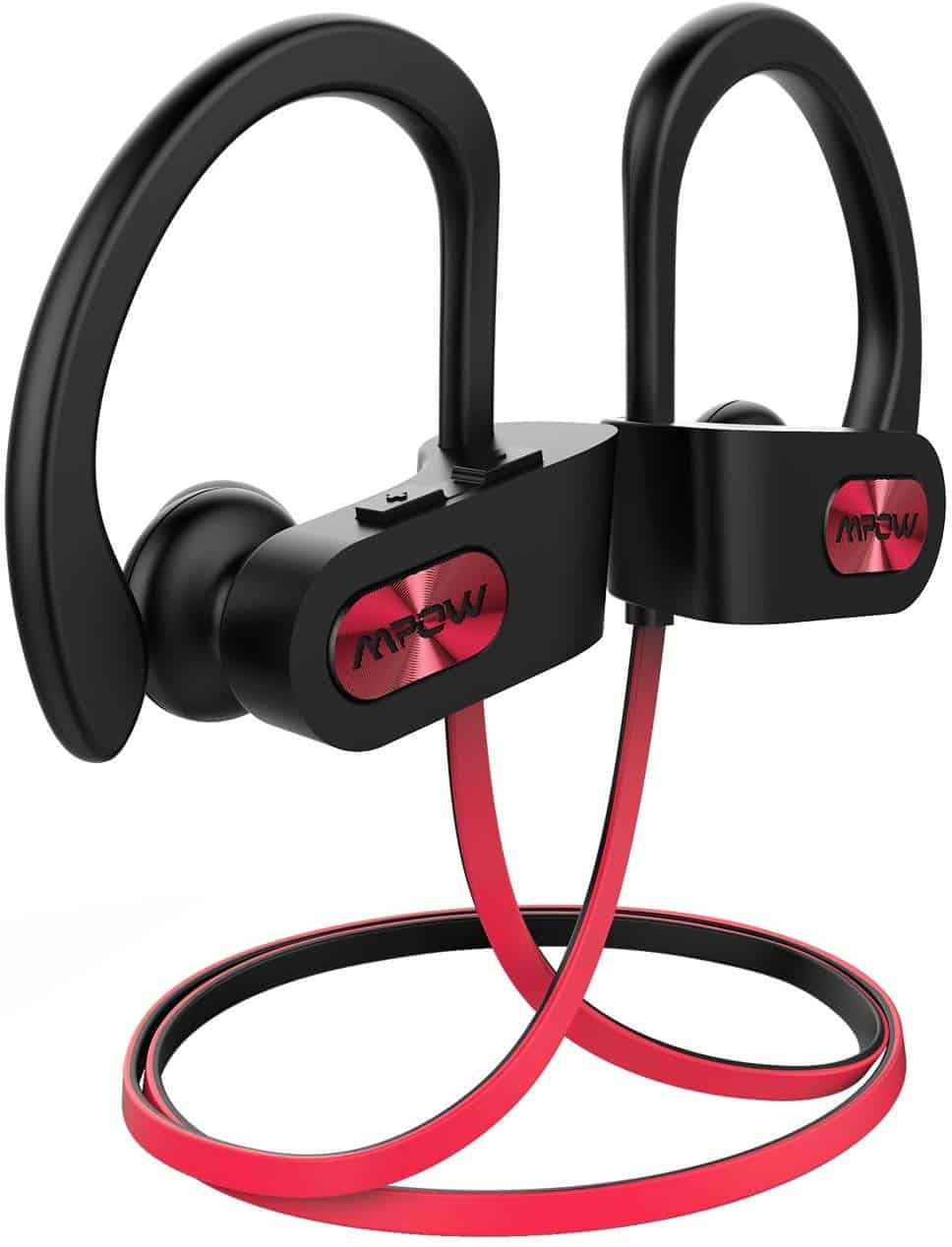 Gift it: Mpow Flame Bluetooth Waterproof Wireless Headphones
Demeter and I absolutely love these headphones. We've been using them for years, and they are simply fantastic. They're just like Powerbeats, but at a fraction of the price. They have good sound quality, and a good amount of bass (which is Demeter's favorite thing about them). They also come in a variety of fun colors, and they're safe for use in the rain or while sweating. Yep, these are totally our travel workout headphones.
Bonus Travel Gift Idea: You know what would go great with these headphones? . Music! . Gift that headphone-loving special someone a subscription to Amazon Music Unlimited so they can take these little powerhouses out for a spin right way. Sign up here for a free 1-month trial.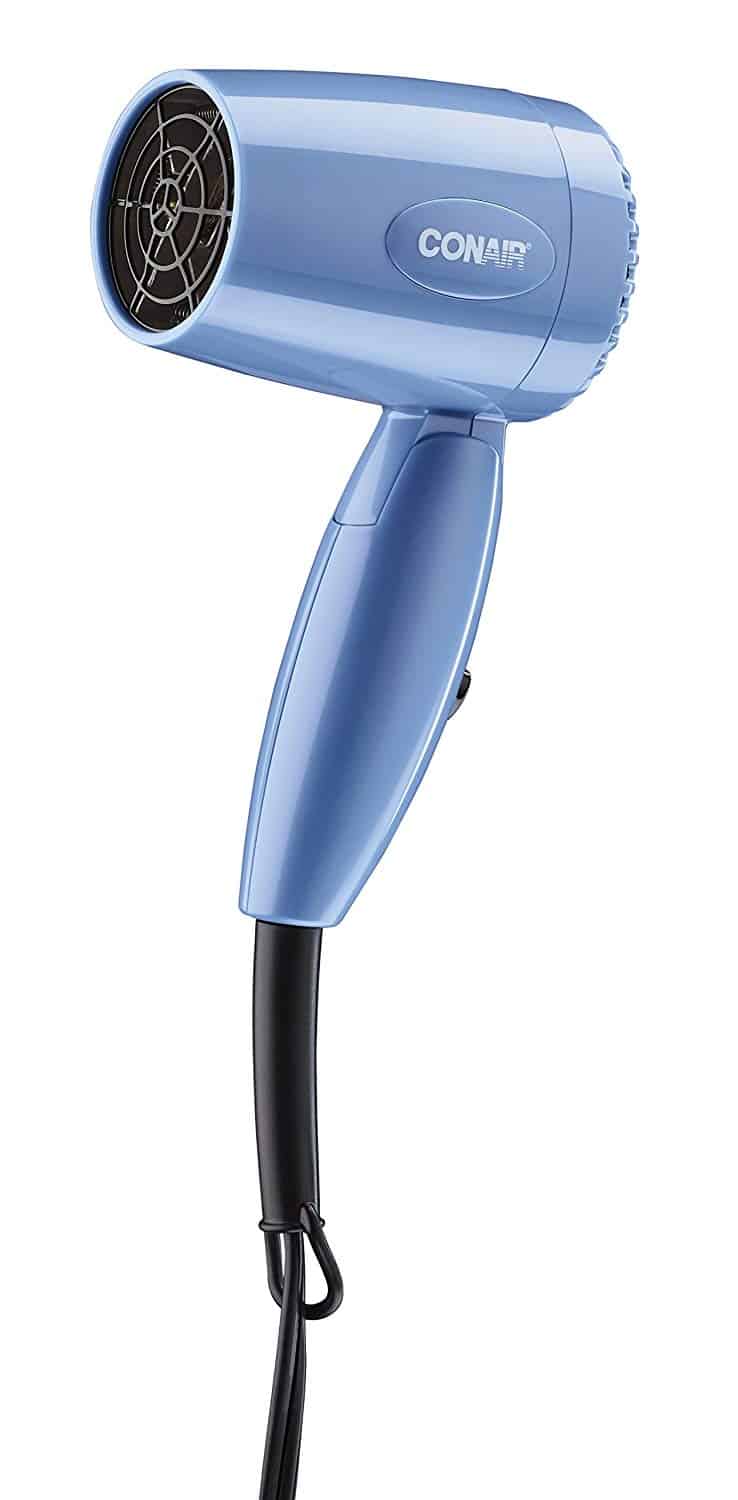 Gift it: Mini Travel Hair Dryer
We've been traveling with Demeter's mom for like 7+ years now, taking her on all kinds of trips and adventures, and for most of the time she only asked us to bring one thing for her (aside from some chewy paleo coconut cookies): a tiny hairdryer. She hated using hotel hairdryers, and just couldn't fit a full-sized one in her luggage with everything else she needed.
So, a little while back we got her one, and she absolutely loved it. She'll even bring it with her to the gym, or simply use it at home because it's so cute. . Best travel gift idea for Grams? Check!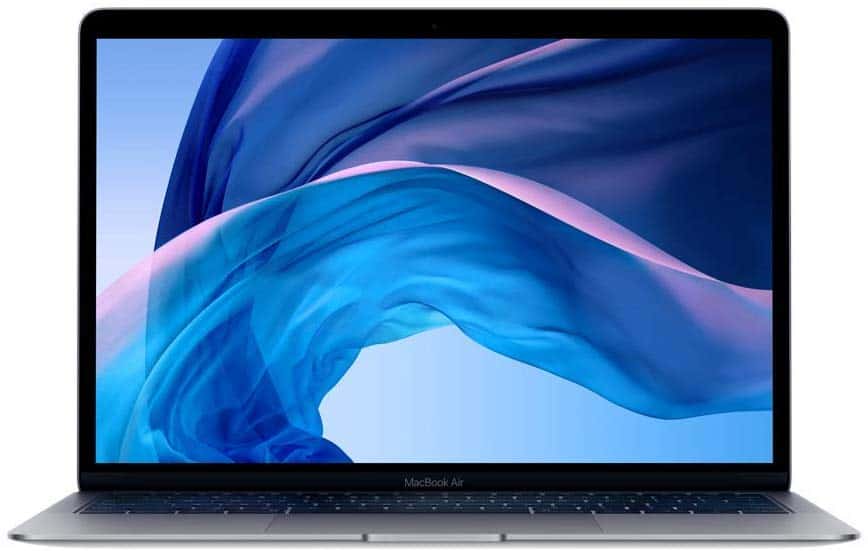 Gift it: Apple Macbook Air, 13″
I've been traveling with laptops for over 15 years, and let me tell you it's not easy. Laptops tend to be big and clunky, and taking them out of the case or your backpack at TSA checkpoints is a total pain. However, I can honestly say that the Macbook Air is a true joy to travel with. It's ridiculously lightweight and wonderfully slim, and still remains incredibly powerful.
Demeter and I have both had Macbook Airs over the years (in fact, we built this entire blog and business using a Macbook Air), and we both truly loved how light they were. Because when you're packing for a big trip, every ounce counts. 10/10 my favorite laptop to use of all time.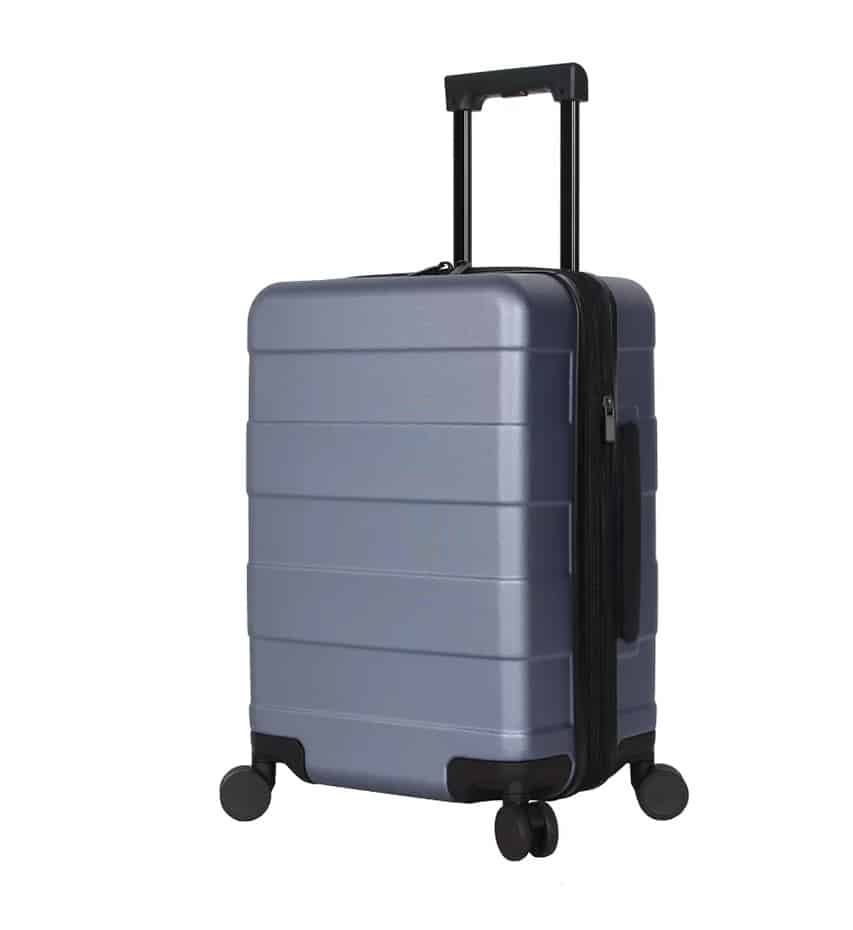 Gift it: Hardside 20″ Carry On Spinner Suitcase
Choosing the right luggage can be challenging, seeing as there are so many out there. But let me just step right up and tell you that I love this suitcase. It looks gorgeous, protects our belongings, and rolls beautifully. We've been using it for about a year now, and it still looks brand new. I also love that the interior compartments include a secure zippered side that helps to keep everything in place. And, it totally fits in the overhead bin. Travel win! .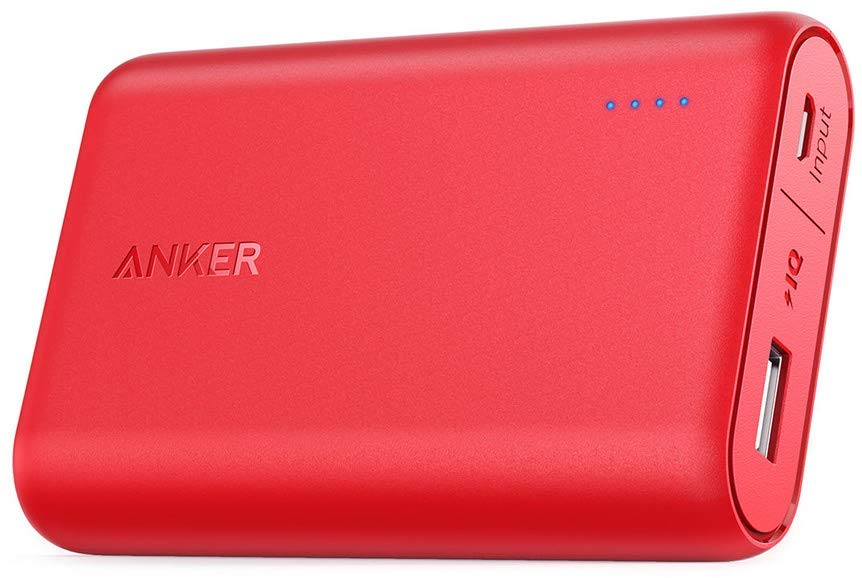 Get it: Anker Portable Power Charger
If you don't have a portable power bank, you need to get one. Then get one for your kids, your BFF, and your grandma, because they are amazing. You never have to worry about your phone running out of juice because you've been filming Paris all day, or using Google Maps to avoid getting lost while exploring the streets of Mexico City. We've used a ton of Anker products before, and they're all a great quality and an even better price. Plus, this portable power pack comes in several fun colors.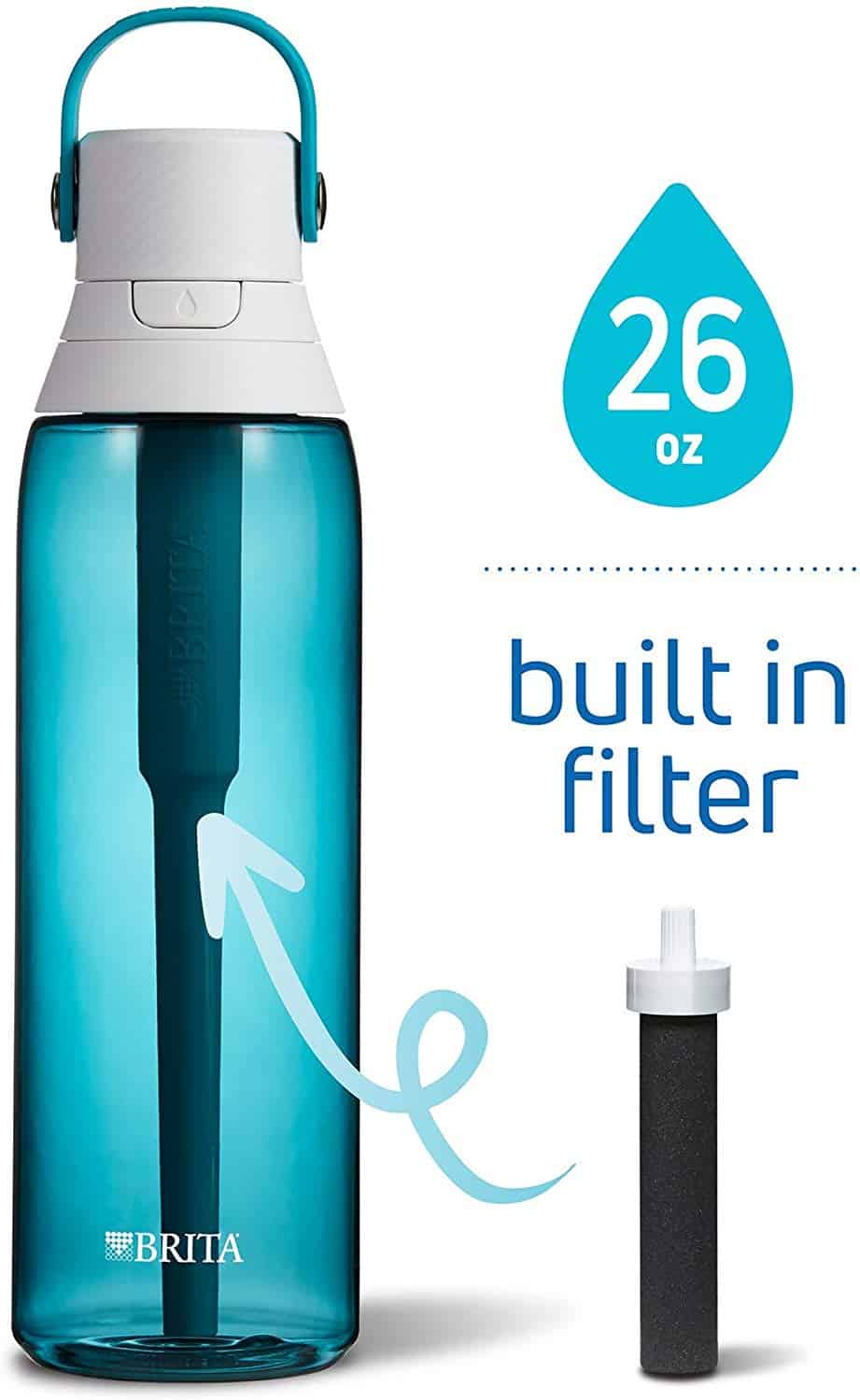 Get it: Brita Premium Filtering Water Bottle
In case you're looking for a filtering water bottle that's more for everyday use, this is the one to get. We used to use a filtering water bottle like this when we lived in San Francisco, and it's a wonderful thing to have. Keeps your water tasting great, wherever you are. This one also comes in a bunch of fun colors, so you can pick the perfect shade and snag a wonderful travel gift for him or her.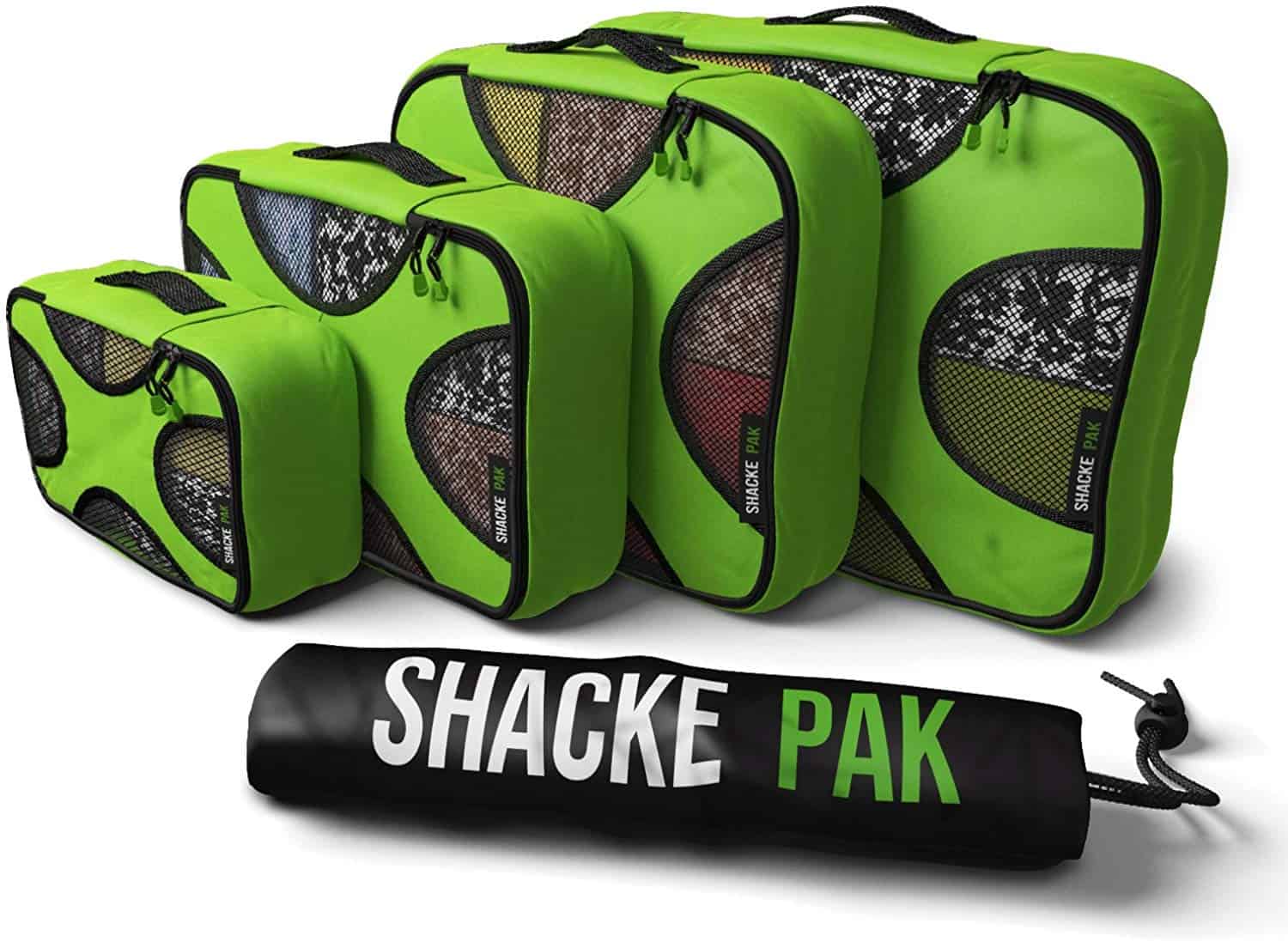 Get it: Shacke Pak 4 Set Packing Cubes w/ Laundry Bag
Okay, so I've been pretty obsessed with packing cubes lately. Ask Demeter, I talk about them at least once a week. I just love how easy they make it to keep all of your clothes organized and neat! One cube for tops, one for socks and undies, one for swimsuits, and one for personal care items. You see, they basically pack themselves.
I also love that this set comes with a bonus laundry bag–a true gift to have when you're traveling anywhere for more than a few days, and want to keep your stinky socks away from the clean ones. 😉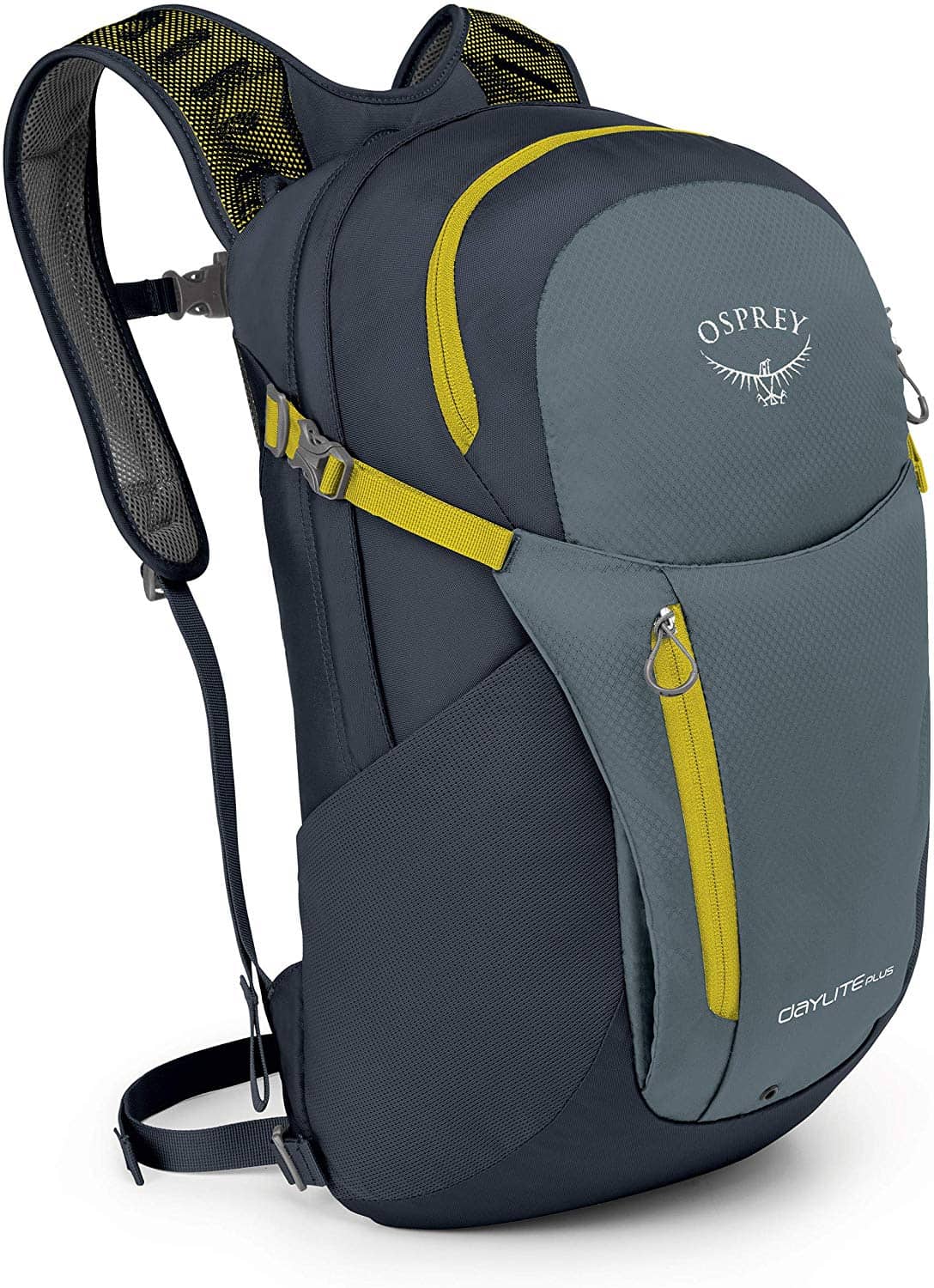 Get it: Osprey Daylite Plus Daypack
I'm a big fan of Osprey bags because they are wonderfully well built, filled with useful compartments and features, and they just look good. This bag is a great mid-sized daypack that will allow you to hold all your necessities while out and about, without being too big and bulky. It also comes with an exterior hydration pocket where you can store a water reservoir, and a dedicated laptop pocket that would fit a Macbook Air perfectly. And, as you may have guessed, this travel gift idea comes in a wonderful array of colors and designs.
Well, there you have it. Our 2019 Travel Gift Guide for the best gifts for travelers.
. Pin the Best Travel Gift Ideas! .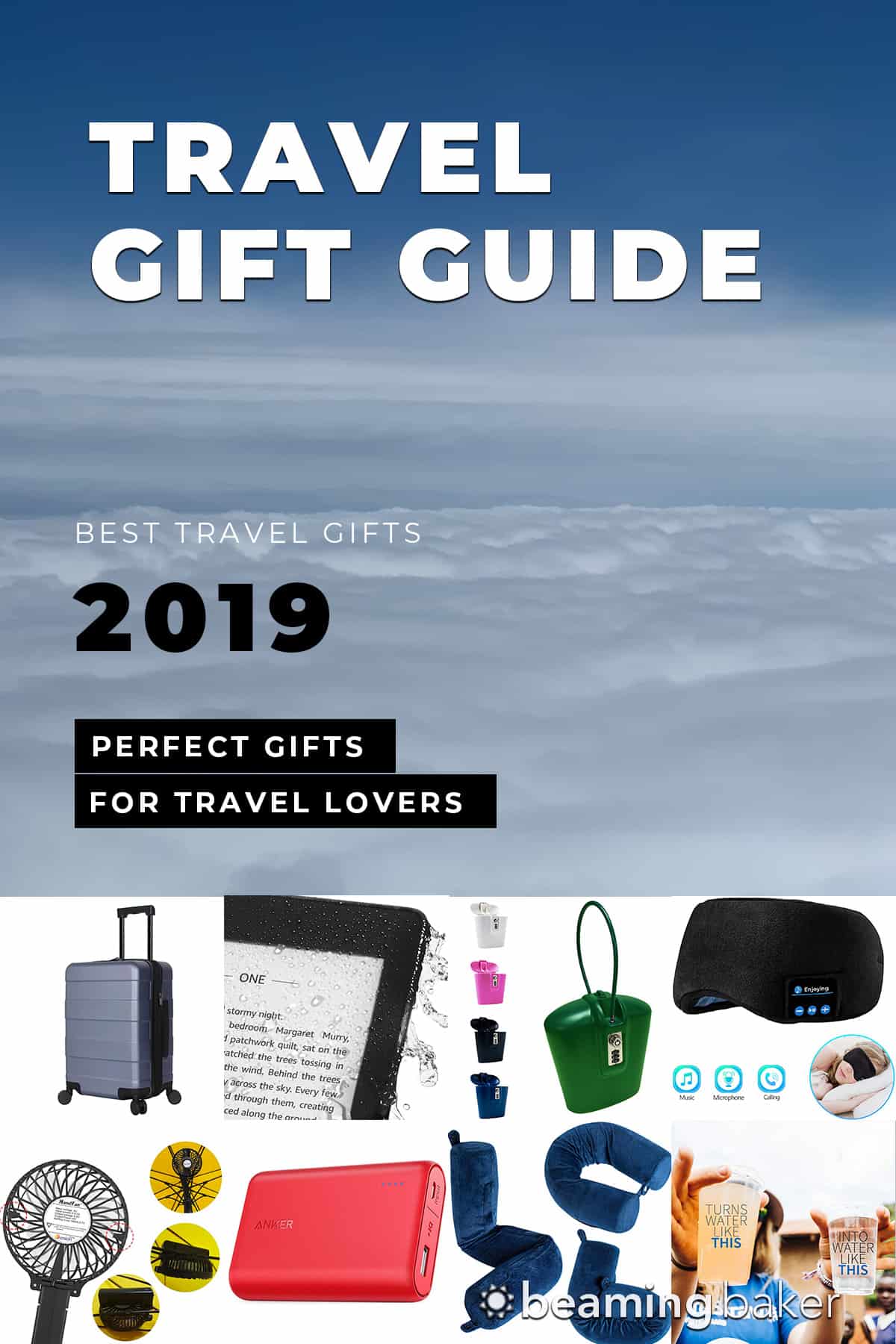 Wishing you all a wonderful holiday season, and a fantastic year of travel ahead!
Travel safe, and stay swanky!
– Erik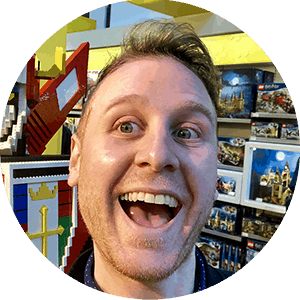 Beaming Baker Travel Posts
This post may contain affiliate links, which allow me to make a small commission for my referral, at no additional cost to you.