4 Simple Tips for Choosing the Best Flight
4 simple tips to help you choose the BEST flight for your next trip. Including one trick airlines don't want you to know about.
Howdy, everyone! Welcome back to Beaming Baker Travel. ✈️ Erik today, sharing a few of our favorite tips to help you pick the perfect flight for your next trip! . Demeter will be back on Monday with a fudge-in' good recipe!
I think that everyone can agree that going on a trip is, without question, totally awesome. However, picking flights is most decidedly not awesome. In fact, it's my least favorite part of any trip.
Between the constant pressure to find the cheapest flight possible, the stress from memories of past nightmare flights (case in point: the 40 hours of flying we endured on my first international trip), and the general analysis paralysis that you face when googling a dangerous phrase such as "cheap flights", it can be enough to make you mad.
Today, I'm sharing four simple tips to help you pick the best flight, every time. Whether you're simply looking for a cheap flight, or aiming to be as comfortable as possible, these tips (and a bit of planning luck) will get you there.
1. Travel During the Middle of the Week
This tried-and-true travel tip has served Demeter and me well over the years, for a wide variety of reasons. First of all, weekdays are the cheapest days to travel.
Tuesday and Wednesday are the cheapest days for domestic flights, while Thursday and Friday are the cheapest days for international flights. If you want a cheap flight, weekdays are where it's at. Avoid traveling on Sundays, as those are the most expensive days to fly.
Bonus: travel during the weekday = airports are less crowded.
Why is this? Because so many people try to fly on/around weekends so they don't have to take vacation days at work. This means shorter lines at the security checkpoint, more seats while waiting at your gate, and an overall better experience.
2. Find Cheap Flights with this Tip Airlines Don't Want You to Know
Use an internet browser set to private mode when searching for flights online. This is one of the #1 tricks we've used over the years, and it has saved us hundreds of dollars in sneaky price hikes. And the best part—it's super easy to use.
You see, most airlines use cookies (little files placed in your browser) to track your activities and see what flights you look up. This allows them to secretly increase the prices of flights on you if you don't book right away.
Here's an example scenario. Let's say you look up a flight from LA to NYC on your favorite airline, and see an amazing deal of $199 each way. But, you don't know all your travel details yet, so you don't book. Then, you come back a few days later and see that exact same flight is now $499. Why?
It's all because of the cookies. (On your browser.)
So, how do you avoid this? Simple: search for your flights using Private Browsing. Feel free to search at your leisure, make price comparisons, and check back for better prices–all because there aren't any trackers on your browsers that lead to increased flight prices!
Here's an example of what private browsing looks like. And here's a guide on how to set your browser to private mode.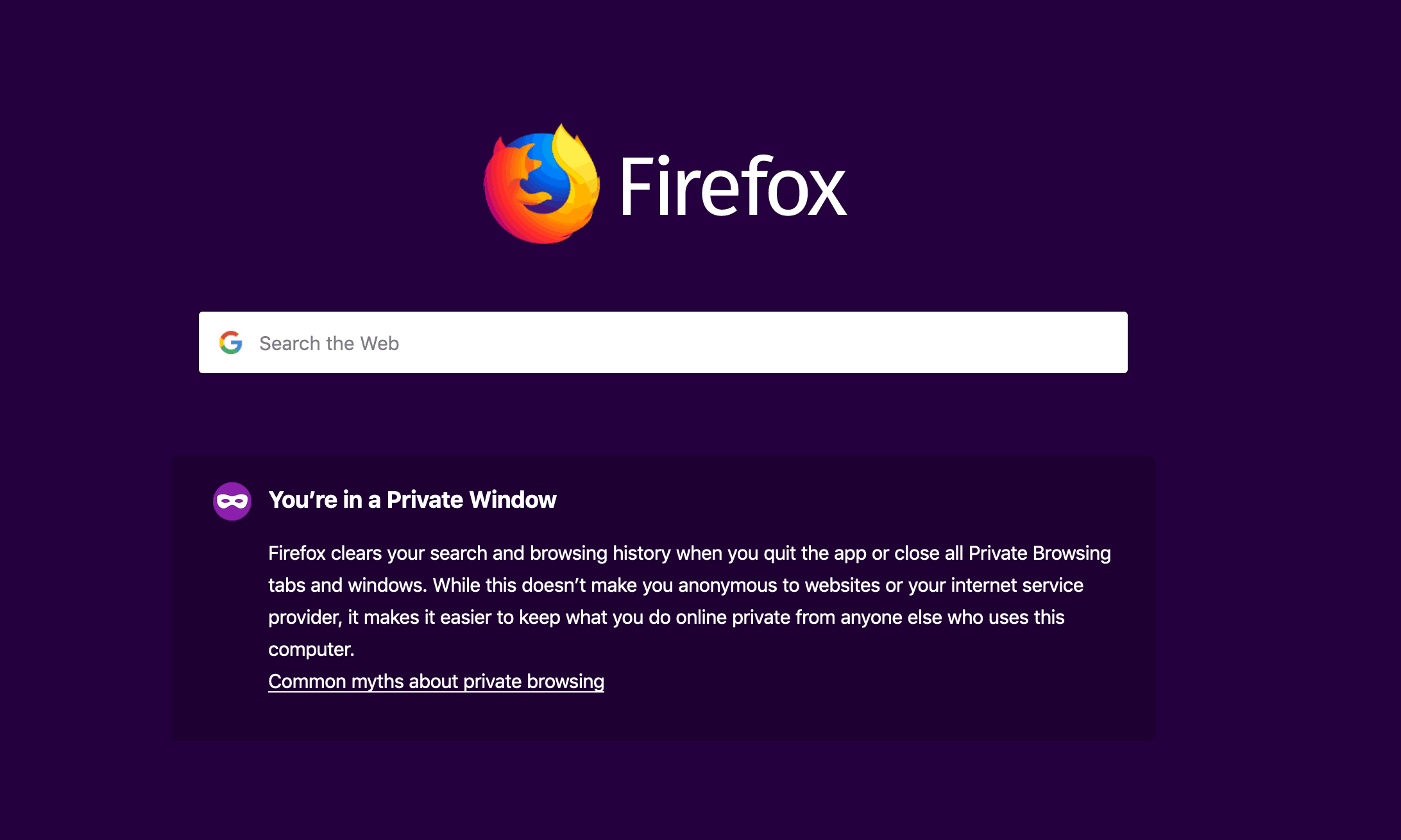 3. Use Google Flights to Quickly Compare the Best Flight Deals
Here's an amazing tip I learned from Demeter. <– She's the head honcho of our personal Flight Booking Department. .
Google Flights is totally free and super useful. This is another one of my favorite tips for booking the best flights, because it allows you to easily see a slew of ticket options all in one place.
Go to Google Flights, then enter the trip type, number of passengers, and your destination and let Google do all the hard work of finding all the best flight options out there. You can even filter your search by airline, baggage options, flight time and more to really fine tune your hunt.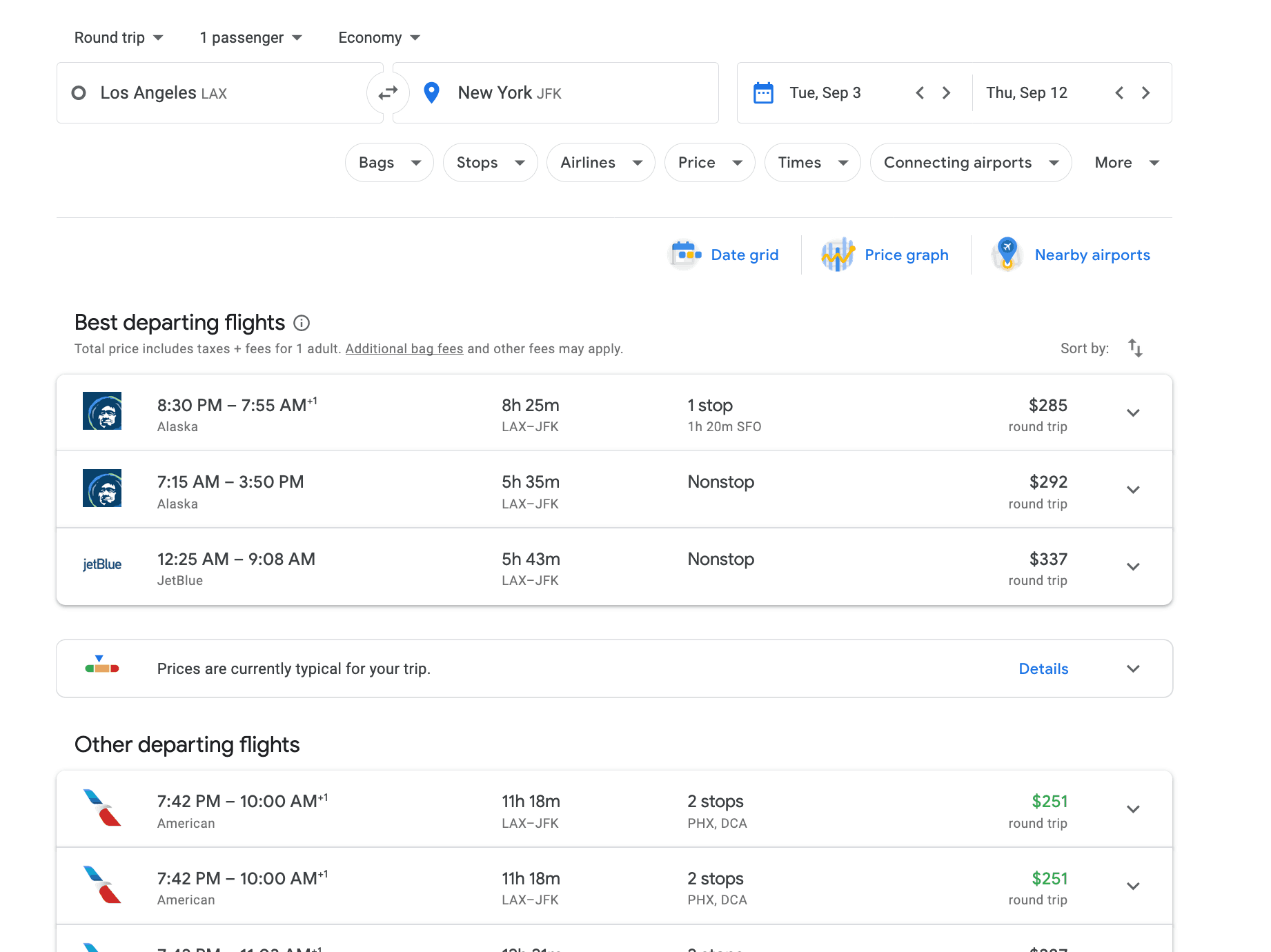 I love this tool because it makes it so easy to compare flights beyond just price—like seeing that one airline happens to offer a flight 4 hours shorter than the rest for just $10 more per ticket. (True story: we found a flight just like this once and it was an amazing win.)
Not to worry, Demeter has checked this tool against booking directly through the airline's site, cheap flight booking tools and more. Google Flights really finds you the best fares, and allows you to compare them all in one place.
Google Flight Tip: Google Flights shows the total price of your fare–including taxes and fees; while airline sites show you the prices before all fees.
4. Understand What Matters Most Before You Book
Finally, you need to figure out what aspects of a flight are most important to you before you start your search. For some, it might be finding the absolute cheapest flight, while others might want the shortest flight or one with the most free check-in bags.
"Best" means something different to everyone, so you have to know what you really want out of your flight and what you're willing to sacrifice in return.
Case in point: on my first international trip I prioritized cheap flights, and ended up spending 40+ hours traveling one way. On my trip to Kauai, Hawaii, I prioritized a better experience overall (aka a shorter flight duration.)
Figure out what "best" means for you. Prioritize those wants when searching for the best flight. 🙂
Do you have any great tips for picking the best flights?
Tell me all about it in the comments below!
Be sure to catch up on my past travel posts:
Travel safe, and stay swanky!
– Erik .