Sweet Mother's Day Recipes (Vegan, Gluten Free)
Mother's Day Recipe Roundup: a super handy guide on Vegan and Gluten Free recipes that are perfect for making this special day delicious and fun.
Happy Mother's Day!!! Okay, well, almost. Mother's Day is particularly special to me because I have the best mom in the world. And I'm okay, nay, happy if you feel the same way about your momma. 🙂
In honor of these glorious ladies, I've rounded up some of my best vegan and gluten free recipes to celebrate your mom (and mine) with. 🙂
Growing up, I had the best mom ever. Times were pretty tough but my mom always, always managed to make us kids feel special and loved. No matter how tight the budget was, or the fact that she had just spent 14 straight hours working her butt off, she would come home and cook us a feast. And play dress-up with us. And make sure we were all bathed and squeaky clean. And do funny voices to make us all laugh. And wipe our tears away when we inevitably got bad grades. Yep, inevitably. 😉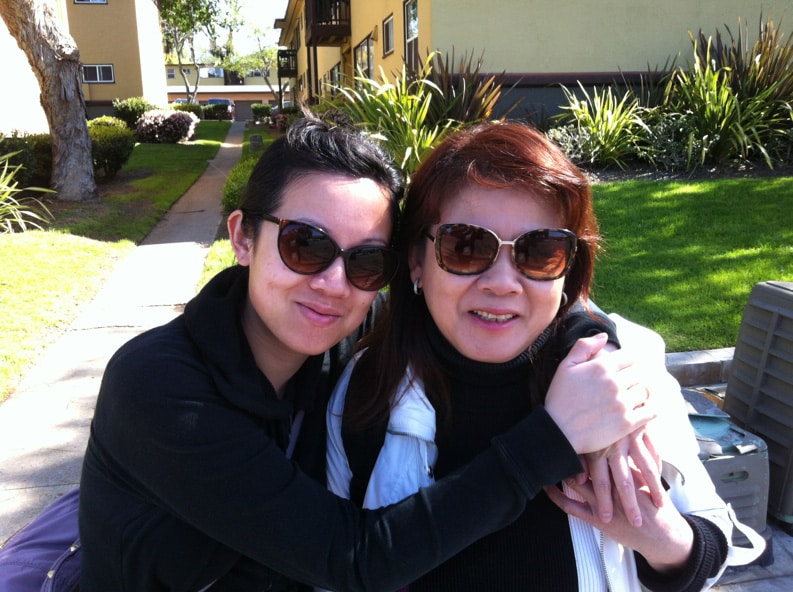 How did she do it all? I still haven't a clue.
And when I see my sister Jenny doing the same thing… working her butt off all day, then coming home and cooking, hugging, funny-voicing and being a straight-up superhero for her son, I just feel like my heart is gonna explode out of my chest. Too much love and all of that. 🙂
Well, this one is dedicated to the amazing moms of the world. You make the world a better place. You remind us that even though the news says that the world is pretty depressing, it's wrong. You superheroes remind us that there is so much to look forward to; that there is so much good in the world. Big hugs, big cookies, and more importantly, BIG doses of gratitude to you all.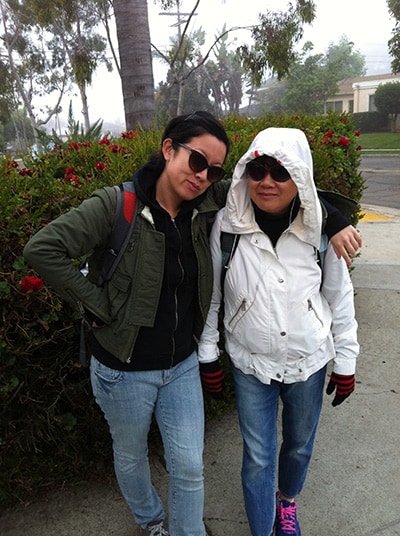 Especially Mommy and Jenny. <3
So you ready for some yummy Mother's Day recipes? Let's do this!
☀︎ SWEET TREATS ☀︎
Chocolate Chip Cookie Dough Truffles (Vegan, Gluten Free)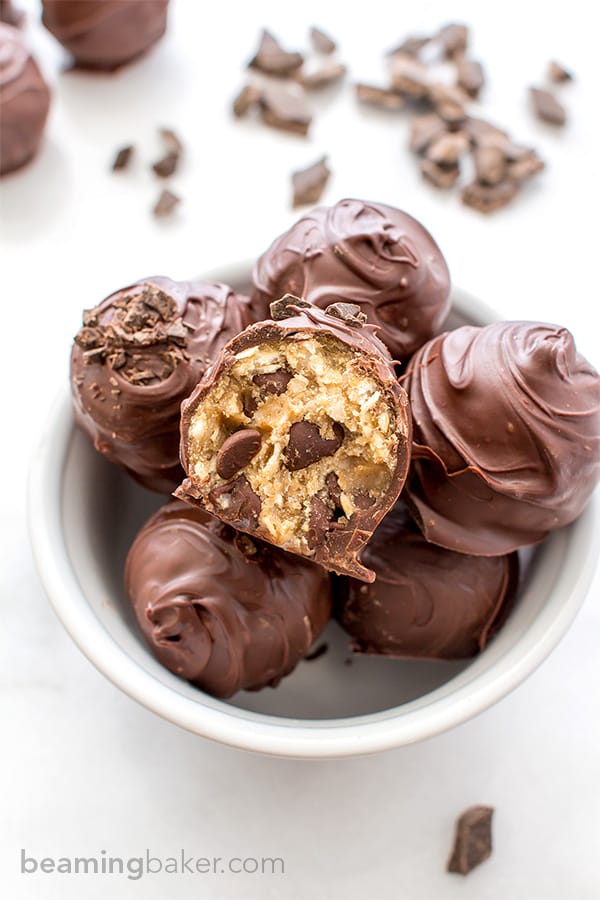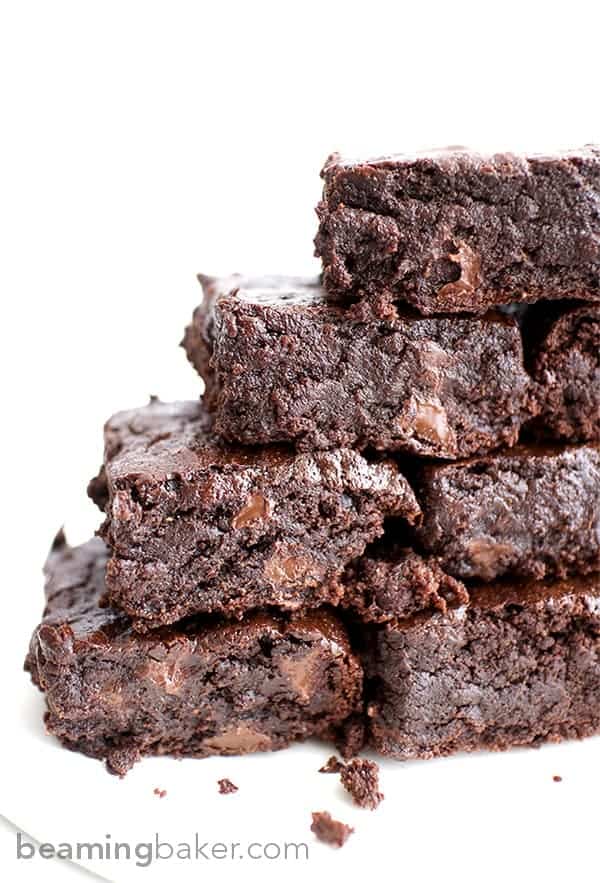 Chocolate Covered Coconut Granola (Vegan, Gluten Free)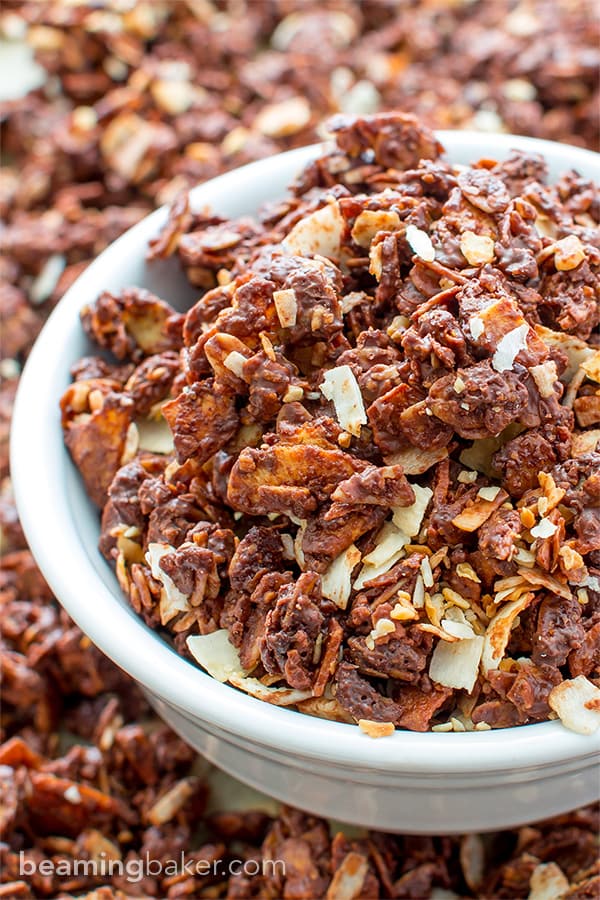 Chocolate Coconut Granola Bark (Vegan, Gluten Free)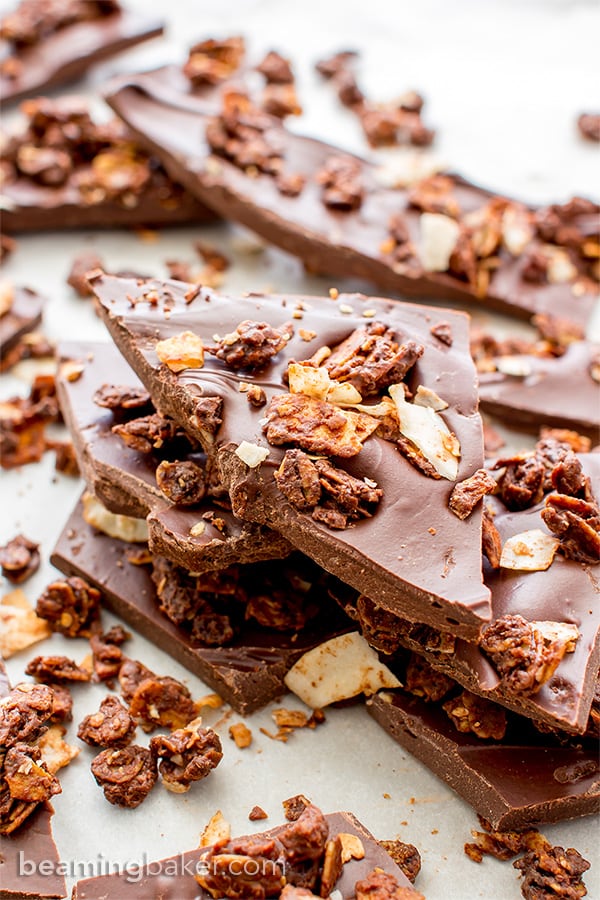 No Bake Chocolate Chip Cookie Dough Bites (Vegan, Gluten Free)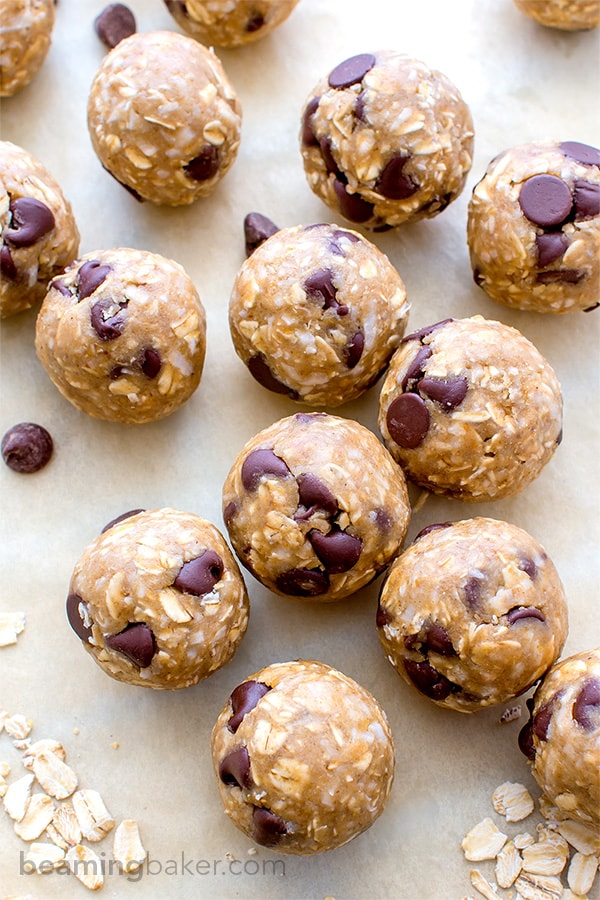 ☀︎ BRUNCH IDEAS ☀︎
Gluten Free Banana Oat Muffins (Vegan, Gluten Free)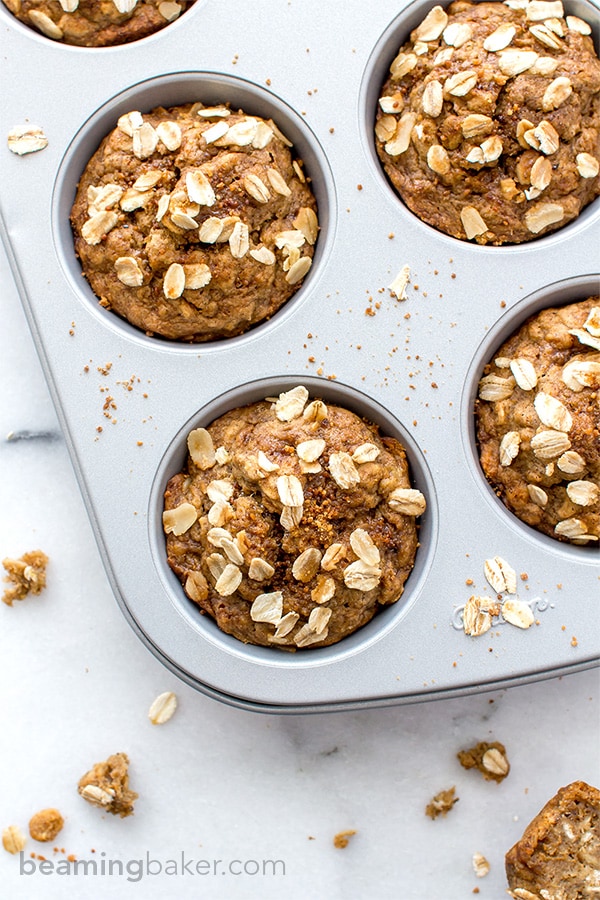 Vegan Blueberry Pancakes (Vegan)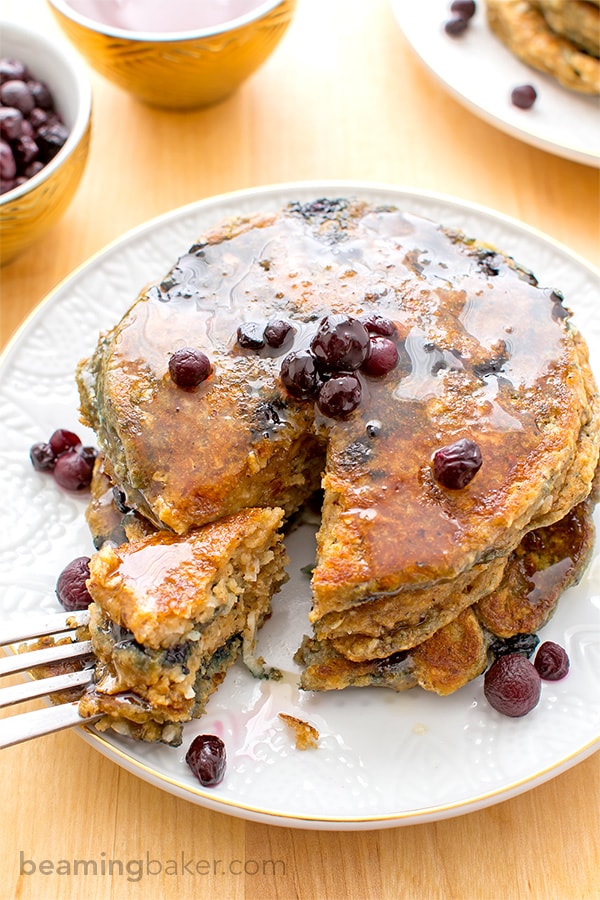 Mango Chia Seed Smoothie (Vegan, Gluten Free)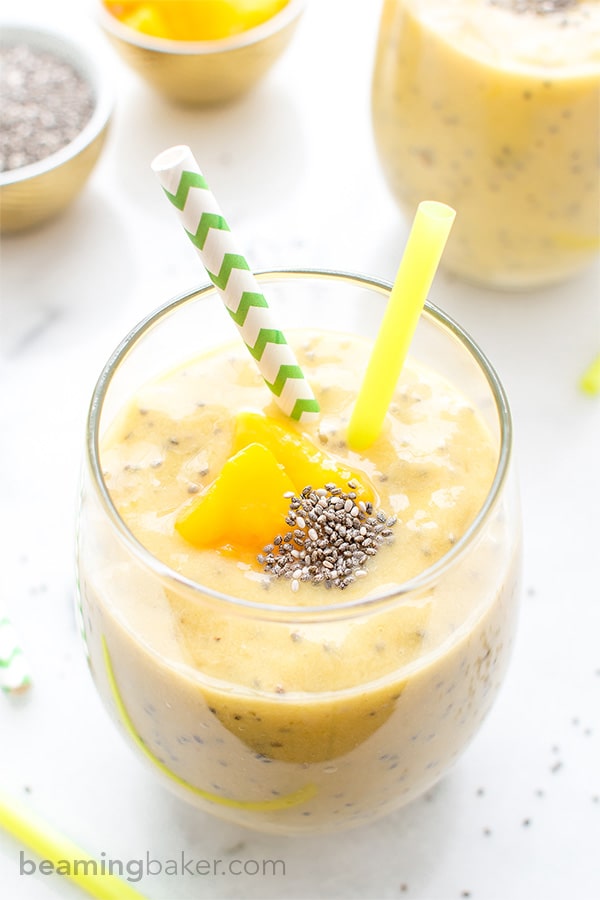 Good Morning Breakfast Cookies (Vegan, Gluten Free)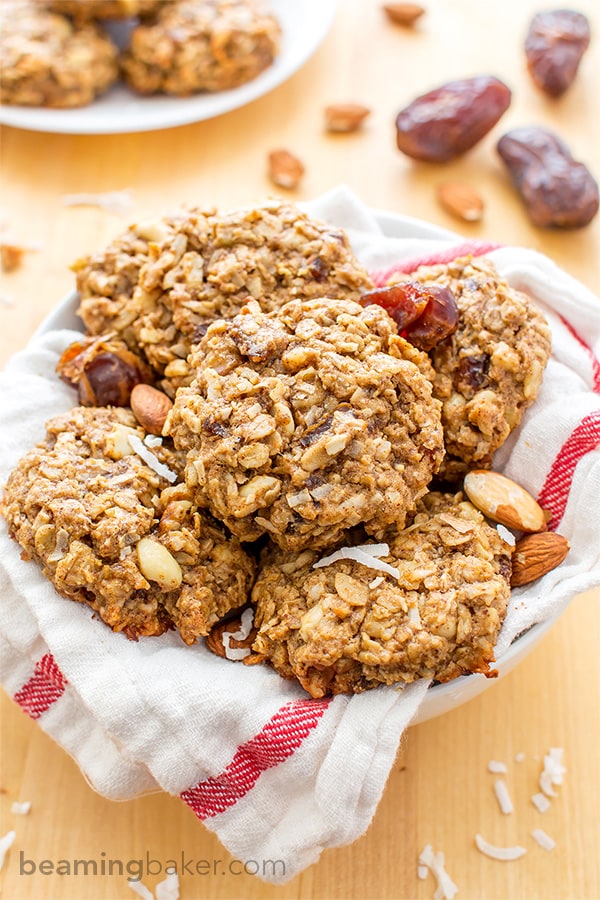 Blueberry Coconut Smoothie Bowl (Vegan, Gluten Free)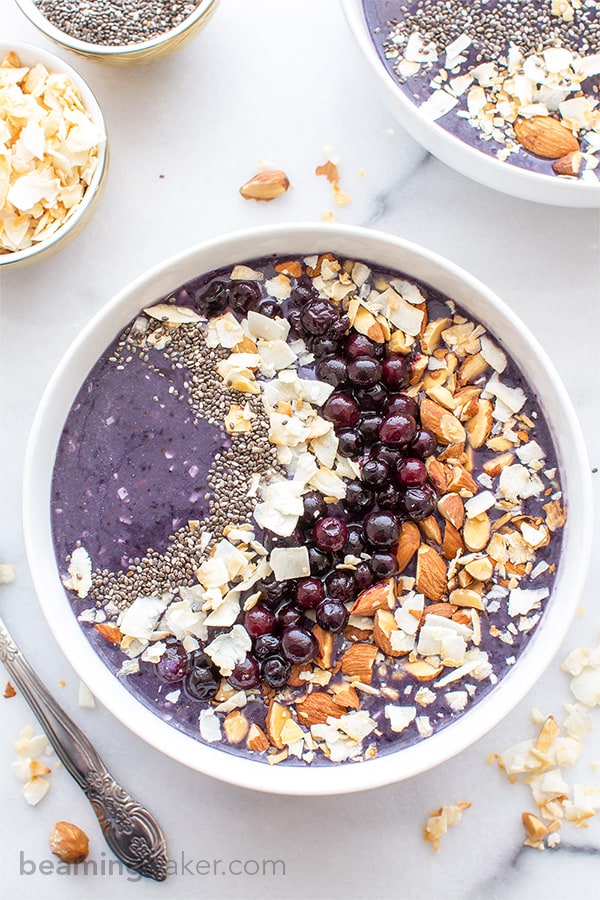 Happy Mother's Day everyone! Sending you all lots and lots of love. 🙂