Chocolate Peanut Butter Banana Smoothie (Vegan, Gluten Free, Dairy-Free, Refined Sugar-Free)
Chocolate Peanut Butter Banana Smoothie (V+GF): a protein-rich, 6-ingredient recipe for a creamy chocolate peanut butter lover's smoothie. Tastes like a sundae. Vegan and Gluten Free.
So the thing is, Erik and I have been together for seven years. Yup, seven years! Seems like a pretty good chunk of time, right? Like, enough to know all the ins and outs of each other. Nuisances, quirks, pet peeves, the whole gamut of it.
You'd think by now, there's nothing new left to learn. But one of the best things about relationships with long-held loved ones, life-long besties and basically all of the other people you've known forever is that there are always new things to learn.
Case in point: Erik and peanut butter. Alright, let me explain. Here's how it all started, seven years ago…
So on some undefined occasion that long ago (because I have the best memory ever –> NOT), Erik fawned over some peanut butter lover's dream dessert. Think: peanut butter bars coated in peanut butter icing, topped with peanut butter frosting (YES, it had both), on a bed of peanut butter, floating down a peanut butter river. Or something. Newly infatuated, crushing, heading towards the neon-lit Love Zone, I duly made a mental note of this.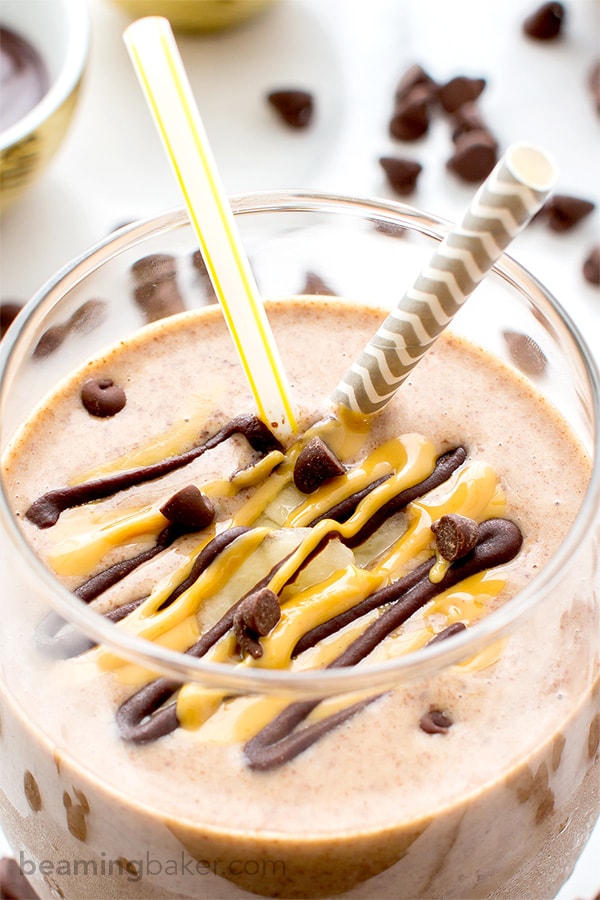 Then, some time later, he told me he was craving chocolate peanut butter cups. Other things happened in between: first embarrassing autocorrected texts ("Sending you kisses" quickly devolves to "Sending you kids" #Um), Erik knocking a glass of water onto my phone, our first picnic at Golden Gate Park, me putting on my best heels even though they hurt to impress Erik on our first dress-up date, Erik spilling a glass of water onto a TV remote, the first marble cake I made for his birthday that cracked into a perfect Peace sign right down the center, and more hijinks (yes, more).
And then, Erik saying he wanted needed to get that limited-edition peanut butter cup ice cream. So, as you can see, I logically added these bits of info to my Things About Erik That Are True file (including the fact that he spills things, like a lot.) As such, I went about picking up little peanut butter treats for him whenever I saw them: peanut butter fudge, peanut butter cups (duh), peanut butter brownies (I know). I also went about waterproofing everything I had. 😉
Then, I started baking. And in between making everything with coconut and strawberries for my mom, I start making all kinds of recipes with peanut butter for Erik. There were 3-ingredient no bake peanut butter cookies, no bake peanut butter coconut bites, peanut butter pancakes and peanut butter chocolate chip oatmeal cookies. I was also thinking about making chocolate peanut butter banana sushi from A Mind "Full" Mom for him! So inventive, right?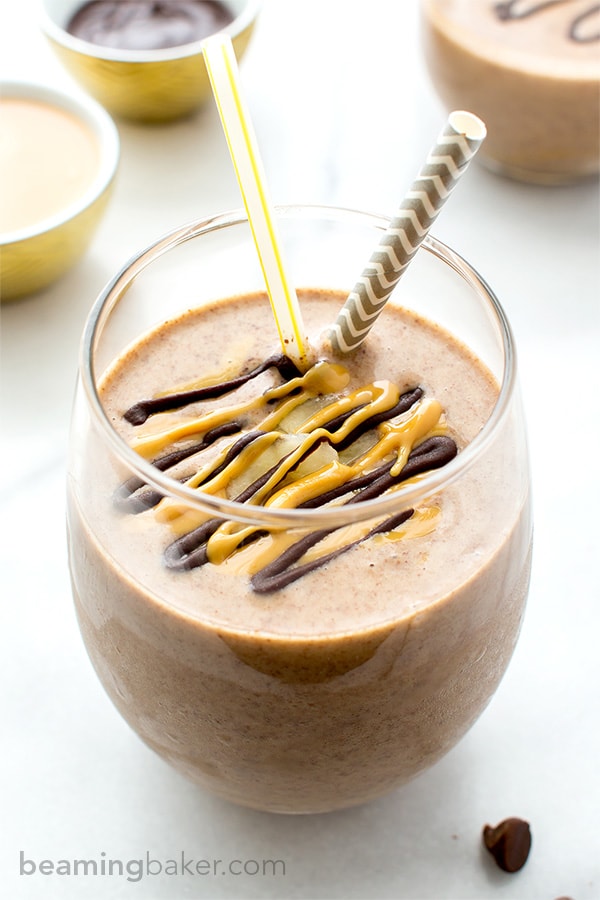 So you're sitting there thinking, "Erik must've been quite the happy clam!" Right?
… riiiiight?
Um… The answer to that is a bit complicated. So, get this, six years into our journey down Peanut Butter Lover's Lane, all is well, all kinds of peanut butter sights are being seen/eaten. Erik and I are at a bakery, deciding what goodies to choose. I say, "Hey! (The official greeting for a loved one.) They have peanut butter brownies! Do you want like three of those?"
Erik turns to me and goes, "You know, I don't like peanut butter that much."
Uh.
What the?!?
Dude.
And get the peanut butter cups caramel cups outta here!! So I go, "What do you mean, you don't like peanut butter that much? You've always LOVED peanut butter!"
He goes, "No, I haven't. I just… you know, it's o-kay. I guess."
World, turned upside down. I step outside of the bakery, check to make sure that the sky is still on top and the ground is still below. People haven't started walking backwards. I still love sweets and bakeries still smell like heaven. I look to the left, I look to the right. There are Starbucks straddling each and every street corner.
Everything is still the same.
But Erik is not. O. M. G. So after I calmly order six chocolate chip cookies (two extra to calm my nerves), I walk out. Erik trails behind, oblivious to this major revelation, munching on non-peanut-butter-infused brownies.
We sit down and I'm like, "Dude!!! (Another official term of endearment for loved ones only.) Why didn't you tell me? Why have I been getting you peanut butter stuff for like ages?"
Erik: "I don't know. I thought you liked peanut butter."
Me: "Dude. Yeah, I do, but… I started liking it because I thought you liked it! But now I love it."
Erik: "Well same here. But except for the love part."
Me: "Oh geez."
And for months and months after that, I ribbed Erik for his Peanut Butter Lies. Just, don't get me started on his Pumpkin Lies. That's another story for another day.
Funny thing is, in January of this year, Erik told me, "You know what? Peanut butter is really, really good. Like, I LOVE peanut butter."
Me: "SERIOUSLY?!?"
But between his penchant for spilling things, learning Vietnamese so he could have afternoon family gossip sessions with my Mom and being the most lovable, kind, if not food-interests-confused person I know, Erik is the best.
So I made this Chocolate Peanut Butter Banana Smoothie, just for him (and you, but don't tell him I said that). Because, who knows when he might change his mind, and for some unknown reason, think that peanut butter is just "okay" again.
Until then…
This Chocolate Peanut Butter Banana Smoothie is:
the perfect post-gym, post-work or anytime snack
deliciously packed full of protein
easy to make
vegan and gluten free
tastes like an ice cream sundae, but heavy on the choco + pb
made with just 6 simple ingredients
super creamy and sweet-tooth satisfying
If you love chocolate, peanut butter and bananas, this smoothie's got your name all over it. And if you really want to, you can actually write your name on it. In chocolate syrup. Because, why not?
☀︎ Click below to pin ☀︎

☀︎ Did you make this recipe? Take a pic and share it on Instagram with the hashtag #beamingbaker and tag @beamingbaker. I would love to see it! ☀︎
Print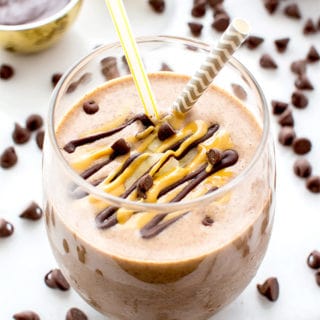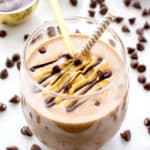 Chocolate Peanut Butter Banana Smoothie (Vegan, Gluten Free)
---
Description
Chocolate Peanut Butter Banana Smoothie (V+GF): a protein-rich, 6-ingredient recipe for a creamy chocolate peanut butter lover's smoothie. Vegan and Gluten Free.
---
3

medium bananas, sliced and frozen

¾ cup

almond milk

¼ cup

natural peanut butter

2 tablespoons

unsweetened cocoa powder

2 tablespoons

pure maple syrup

2 tablespoons

melted coconut oil
---
Instructions
Add bananas and almond milk into blender. Blend until smooth, scraping down the sides of the blender as necessary. Add peanut butter. Blend until smooth.
In a small bowl, whisk together cocoa powder, maple syrup and coconut oil. Whisk until smooth and shiny, like melted chocolate.
Pour chocolate mixture into blender (optional: set aside a teaspoon for drizzle). Blend until smooth, scraping down the sides of the blender as needed.
Pour into two cups. Optionally, drizzle with remaining chocolate mixture. Serve and enjoy!
Prep Time:

5 mins

Category:

Smoothies, Vegan, Gluten Free
© beamingbaker.com. All content and images are protected by copyright. Please do not use my images without my permission. If you wish to republish this recipe, please re-write the entire recipe using your own words and include a link to this post for the recipe.
Sometimes you just need a little something special… try my Peanut Butter Hot Chocolate Smoothie! So good. So vegan, so deliciously dairy-free and gluten-free. 🙂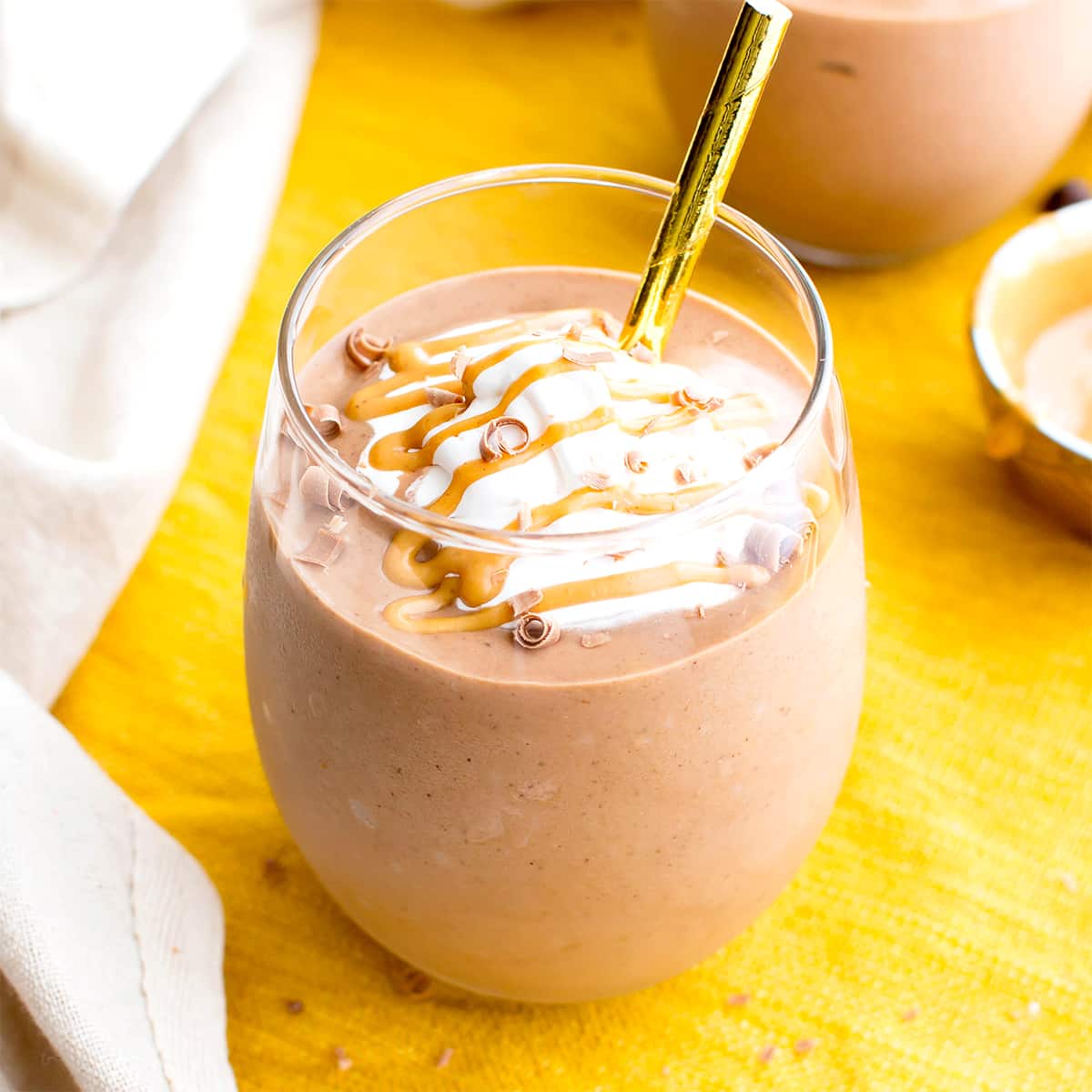 If you love this chocolate peanut butter banana smoothie, you'll love my Peanut Butter Chocolate Chip Oatmeal Cookies (Vegan, Gluten Free). They're simply delicious.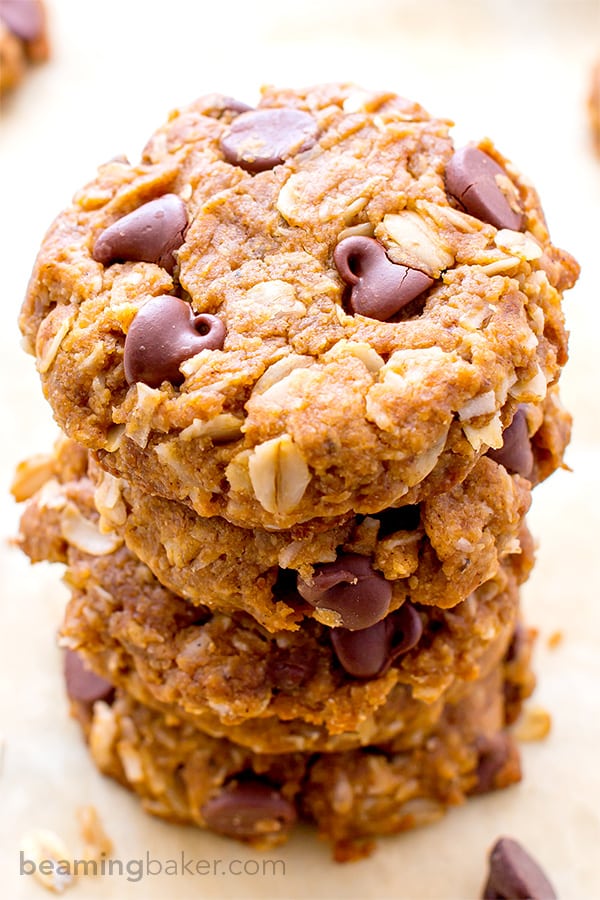 Little balls of peanut butter protein awesomeness: No Bake Peanut Butter Coconut Bites (Vegan, Gluten Free). They're the most popular recipe on the blog for a reason. Feel free to eat that reason.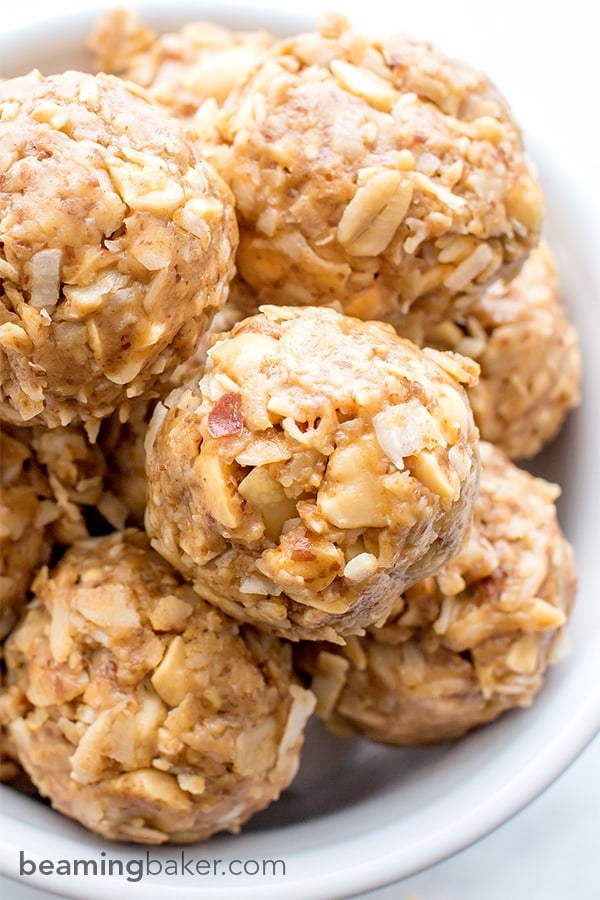 Have you had a time when you realized someone you've known for a long time actually didn't like something you thought they did?
I can't wait to hear your responses.
☀ More Peanut Butter AWESOME recipes!
Vegan Strawberry Peanut Butter Smoothie (V, GF, DF, Protein-Packed)
No Bake Chocolate Peanut Butter Oatmeal Cookie Dough Bars (V, GF, DF)
Chocolate Peanut Butter Banana Popsicles (V, GF, DF, Protein-Rich)
Facebook ☀︎ Pinterest  ☀︎ Twitter ☀︎ Instagram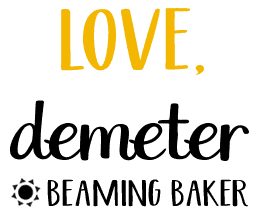 Save