5 Ingredient Chocolate Peanut Butter Eggs (Vegan, Gluten Free, Dairy-Free)
5 Ingredient Chocolate Peanut Butter Eggs (V, GF): a 5-ingredient, no bake recipe for decadent chocolate peanut butter eggs that taste like Reese's. Vegan, Gluten-Free, Dairy-Free.
Happy Easter!!! Okay, it's a tad bit early to be wishing you a Happy Easter, but since the official BB Easter recipe post is all ready to go, why not? I mean, there's peanut butter, there's chocolate, there's even colorful Easter grass thingies floating all over the house (and totally some in my hair, for some unknown reason).
There's even 5 Ingredient Chocolate Peanut Butter Eggs. Woot woot!
Do you usually have big plans for Easter? Tell me that your plans include at least four forms of glitter, sprinkles, highly-elaborate treasure hunts and, hopefully, quality time with the ones you love.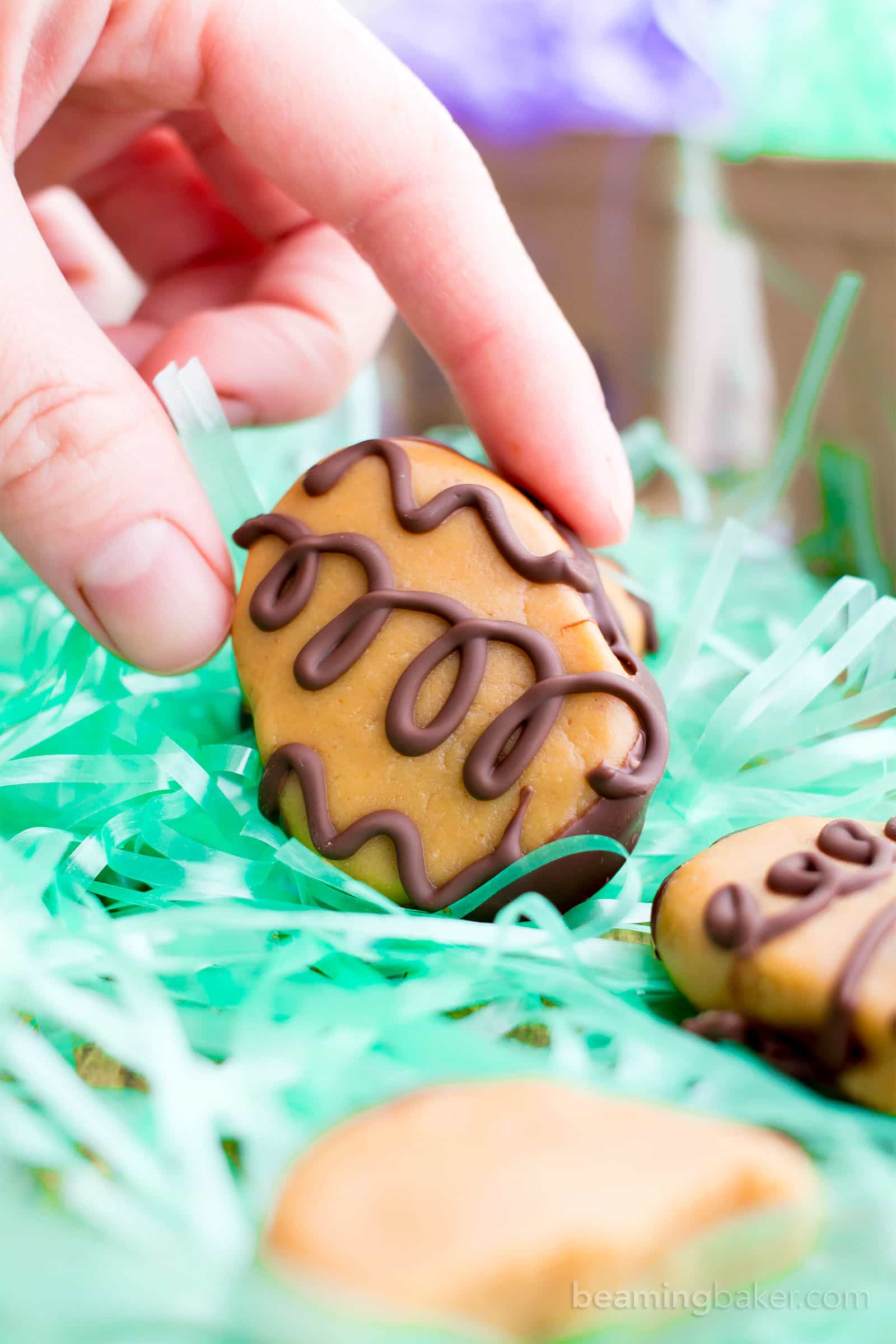 This year, Erik and I are keeping it low-key and being the homebodies we need to finally embrace being in our thirties. Speaking of thirties, guess who just turned THIRTY?? Yep, Erik! So not only is it a Happy Easter, it's also a Happy Birthday to my best friend, my partner, and my super amazing, never complains (okay fine, sometimes he does, it's only natural), crazy supportive and newly-minted 30-year-old love of my life.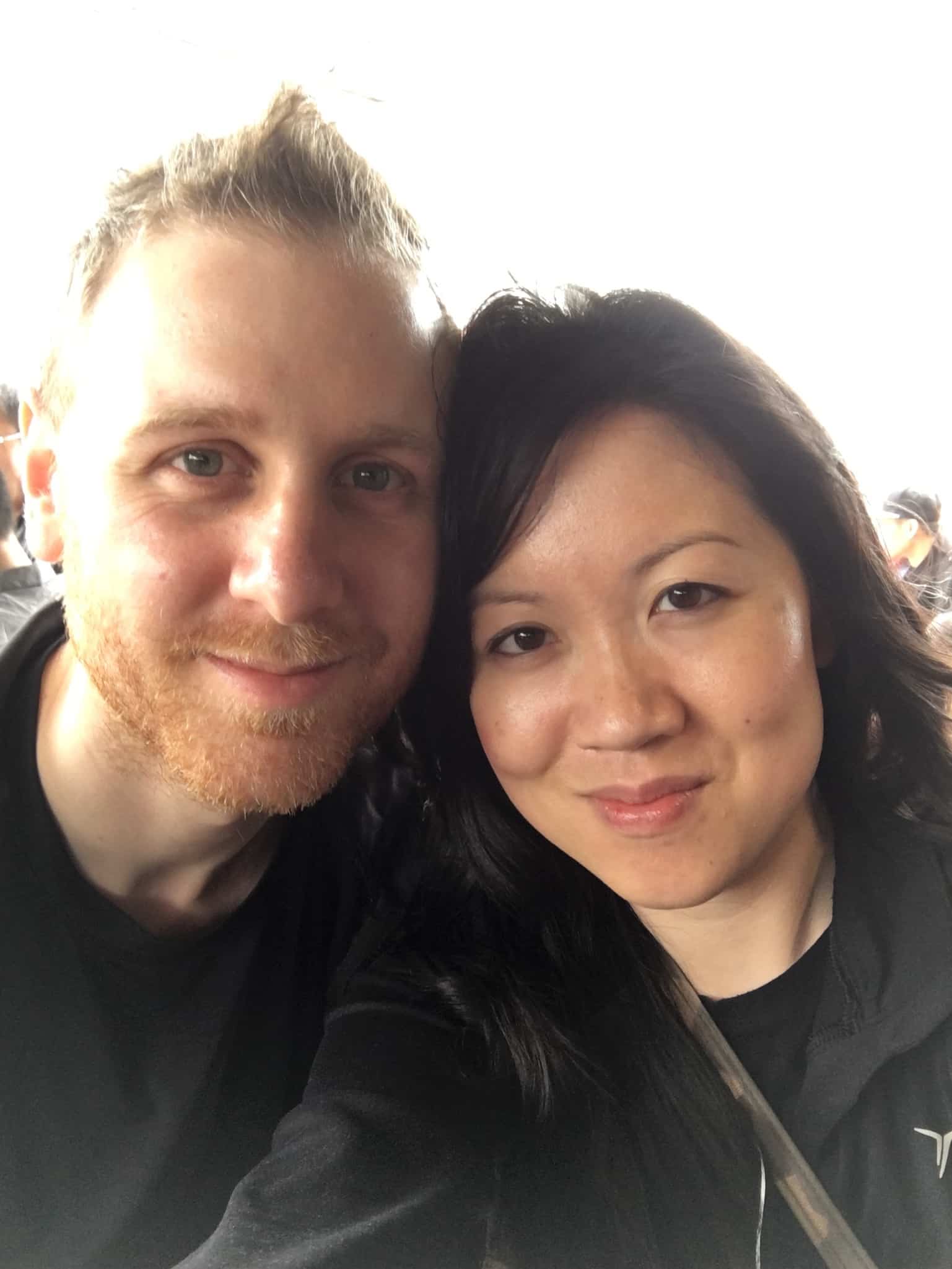 I'm serious, I totally see him standing taller and speaking more confidently due to the whole being 30 thing. Plus, all jokes aside, he's been on an amazing journey of becoming a better person, a stronger one, and an even kinder one. Like that's even possible.
We met when we were both in our early twenties and it's been such a crazy ride ever since. One crucial thing I've learned about Erik: if you had to pick someone to have in your corner, it would be that big lug right there.
He'll always have your back, he'll always laugh at your jokes even when they're not funny (in some cases, harder when they're really not funny), he'll hold you tight when you're for-realsies ugly-crying about something silly to others but major to you, and he'll always be up for playing all the silly 90s trivia games in the middle of the night to get your mind off of whatever you're trying so hard not to lose sleep over.
He'll even believe in you and support you, no matter how crazy your dreams are.
What more could anyone ask for? <3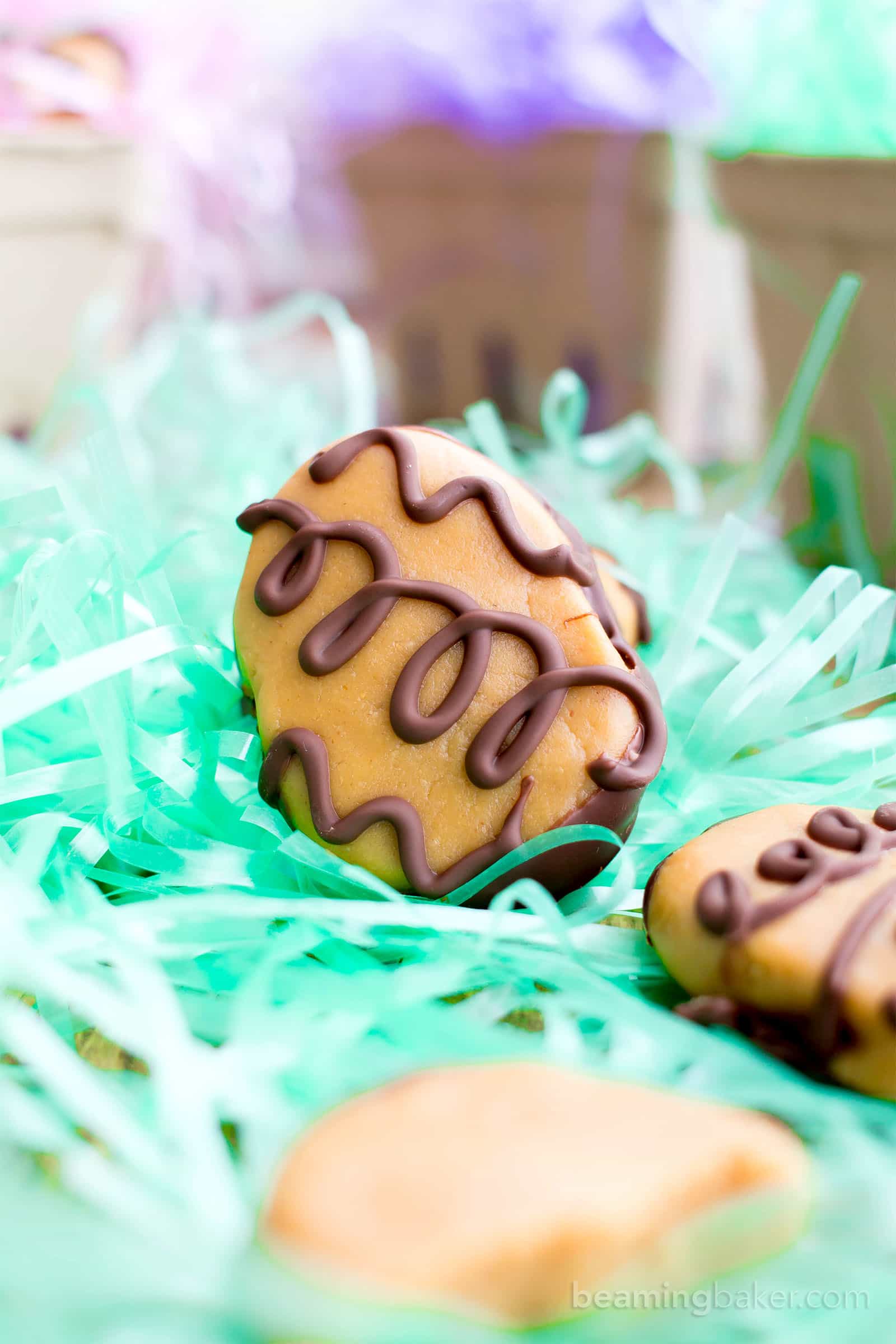 Happy birthday (and Happy Easter, bc why not) Erik. To the coolest, bestest partner in crime. Like, ever.
While you think of all the 90s trivia questions that we should so obviously have in our quiz repertoire and totally debate my use of the word "bestest," let's talk Easter!
First of all, who LOVES to get crafty for Easter? Are you the person with all of the handmade, multi-color woven baskets? The gal with the paint bucket-sized tubs of glitter? Or, maybe you're the person with THE most elaborate egg treasure hunt planned out?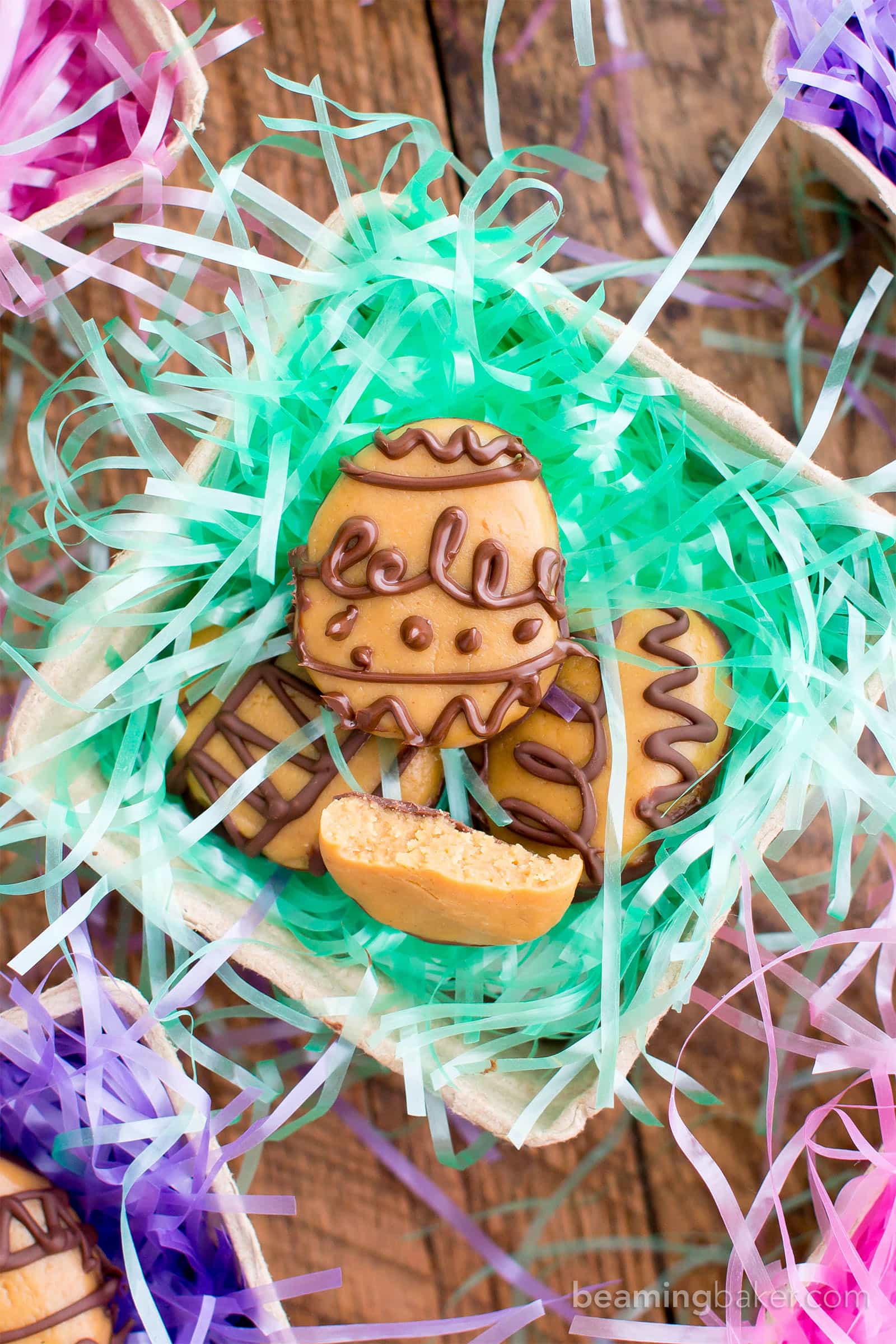 As I eagerly await to hear about all of your festive craftiness, let me tell you about my 5 Ingredient Chocolate Peanut Butter Eggs. They're:
made with just 5 simple ingredients, in case ya weren't listening.
egg-free, which may come as a shock to some… 😉
tasty like Reese's Peanut Butter Cups… or perhaps those amazingly ginormous Easter eggs of their's
the perfect amount of chocolate and peanut butter
delightfully no bake
gluten free, vegan, dairy-free
super fun to make, esp for the crafty folk
even more fun to decorate, of course
plant-based and allergy-friendly
basically happy birthday eggs too, because: Erik! .
I hope you've enjoyed this super official BB Easter post! Would you like to see more seasonal/holiday recipes in the future? Why yes, I'm full of the questions today! I can't wait to hear all about your plans and crafts, Easter-related and otherwise. 😉 In the meantime, tell me…
What's your favorite Easter candy?
fruit .
_______________?
Sending you all my love and maybe even a dove, xo Demeter ❤️
☀︎ Click below to Pin ☀︎

☀︎ Did you make this recipe? Take a pic and share it on Instagram with the hashtag #beamingbaker and tag @beamingbaker. I would love to see it! ☀︎
Print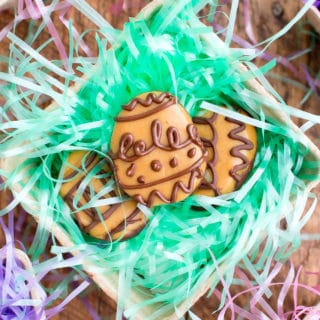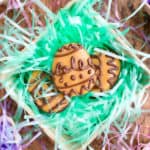 5 Ingredient Chocolate Peanut Butter Eggs (Vegan, Gluten Free, Dairy-Free)
---
Description
5 Ingredient Chocolate Peanut Butter Eggs (V, GF): a 5-ingredient, no bake recipe for decadent chocolate peanut butter eggs that taste like Reese's. Vegan, Gluten-Free, Dairy-Free.
---
Peanut Butter Eggs
¾ cup

natural, unsalted creamy peanut butter

¼ cup

pure maple syrup

¼ cup

+

2 tablespoons

coconut flour
Chocolate Dip
½ cup

vegan chocolate chips

¼ teaspoon

coconut oil
Chocolate Drizzle Decoration
1

–

2

tablespoons vegan chocolate chips
---
Instructions
Line a baking sheet with parchment or wax paper. Clear some space in the freezer for this sheet. Set aside at room temperature.
Make the peanut butter eggs: In a medium bowl, add peanut butter, maple syrup and coconut flour. Whisk as long as you can. When the mixture gets harder to stir, use a rubber spatula to fold until well incorporated and thickened. Cover bowl and freeze for 15-20 minutes.
Remove from freezer. Using a 1-tablespoon cookie scoop, scoop and drop peanut butter balls onto the prepared baking sheet, spaced evenly apart. Roll balls in your hand just until shiny and smooth. Drop onto the sheet. Using your fingers, mold each ball into the shape of an egg. Use a rubber spatula to flatten eggs to desired thickness—keep the eggs thick enough to dip in chocolate later.
Transfer back to the freezer to chill for 15-20 minutes, until hardened. About 5 minutes before the eggs are done freezing, it's time to make the chocolate dip.
Make the chocolate dip: Use the double boiler method or the following. Add Chocolate Dip ingredients to a medium, microwave-safe bowl. Heat in 20-second increments until chocolate is softened and melted. Stir in between heating, until smooth.
Remove peanut butter eggs from freezer. Dip the bottom of one egg into the bowl of melted chocolate, scraping off excess. Place back onto the prepared baking sheet. Reshape as needed–the eggs will be a bit soft. Repeat until all eggs are dipped. There should be leftover melted chocolate.
Make the drizzle: Add Chocolate Drizzle ingredients to your leftover bowl of melted chocolate. Heat in 20-second increments until softened and melted. Stir until smooth. Spoon melted chocolate into a small zip bag and trim off a tiny corner. Pipe chocolate in any pattern across the top of each egg.
Freeze for 10-15 minutes. Enjoy! Storing instructions below.
Category:

Candy, No Bake, Vegan, Gluten Free, Dairy-Free
Nutrition
Calories:

79

Sugar:

4

Sodium:

5

Fat:

5

Carbohydrates:

6

Protein:

3
© beamingbaker.com. All content and images are protected by copyright. Please do not use my images or recipe without my permission. If you wish to republish this recipe, please re-write the entire recipe using your own words and include a link to this post for the recipe.
If you love these 5 Ingredient Chocolate Peanut Butter Eggs, then you'll enjoy these gluten free vegan recipes…
☀︎ Chocolate Peanut Butter Recipes
Gluten Free Vegan Chocolate Peanut Butter Truffles (V, GF, DF)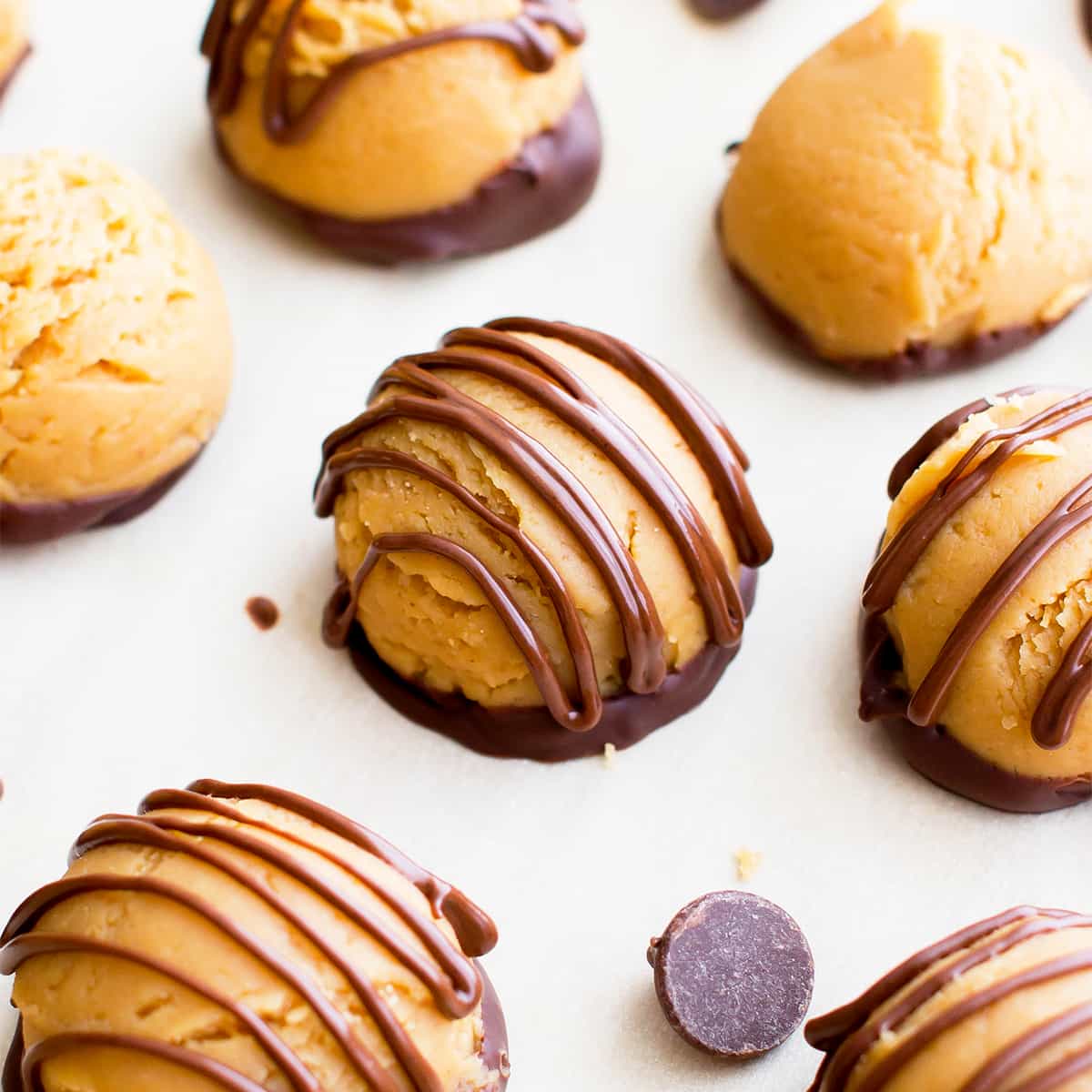 4 Ingredient No Bake Chocolate Peanut Butter Bars (Vegan, Gluten-Free, Dairy-Free)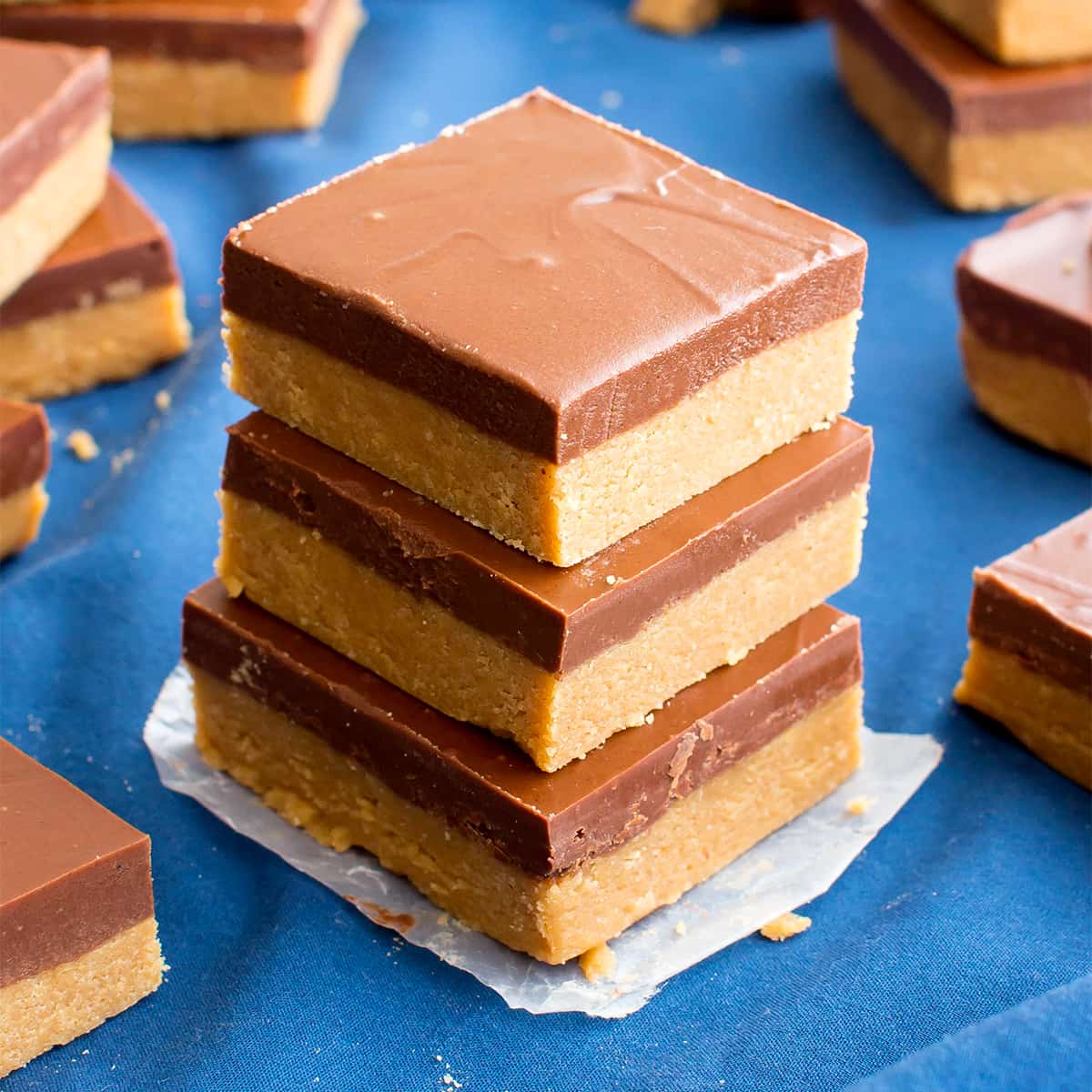 Gluten Free Vegan Peanut Butter Cups (5 Ingredient, GF, V, Dairy-Free)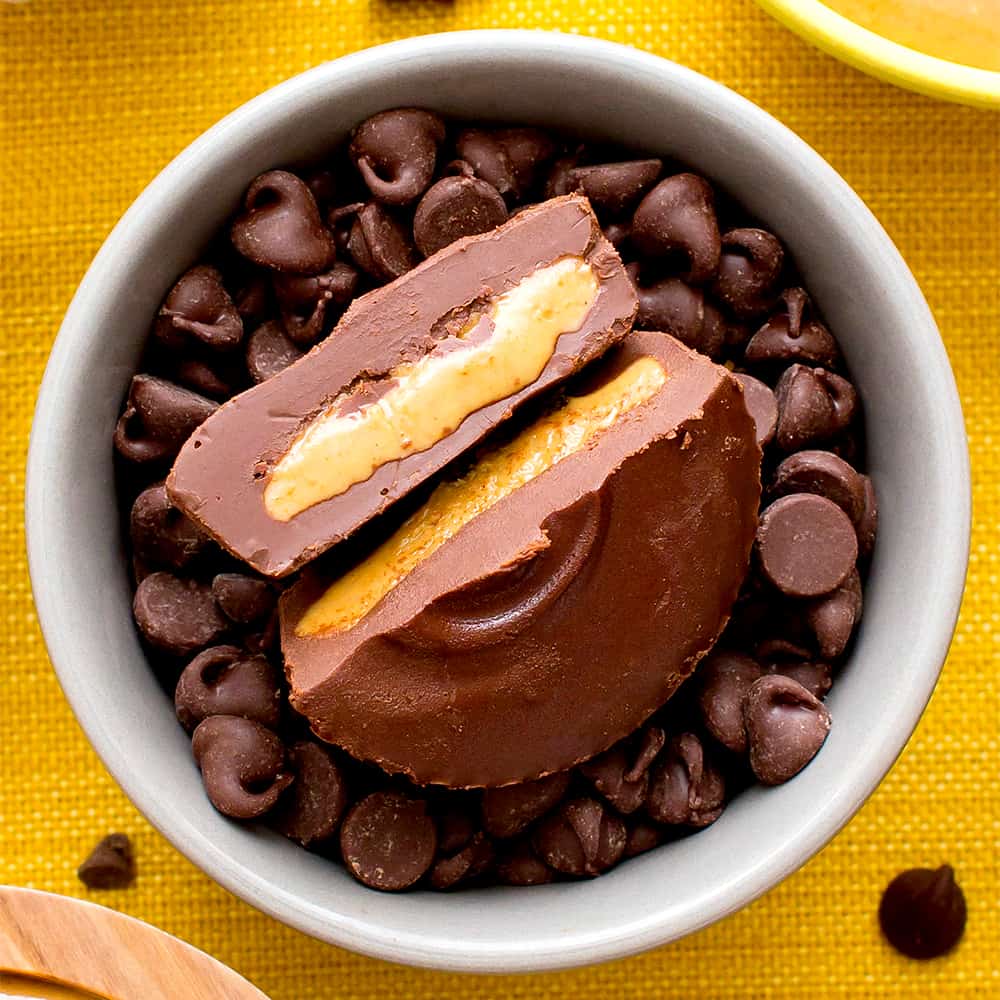 ☀︎ More Healthy Nut Butter recipes
No Bake Chocolate Peanut Butter Oatmeal Cookie Dough Bars (Vegan, Gluten-Free, Dairy-Free, Protein-Packed)
3-Ingredient No Bake Gluten Free Peanut Butter Granola Bars (Vegan, GF, Dairy-Free, Protein-Packed)
Paleo Chocolate Almond Butter Fudge Cups (Paleo, Vegan, Gluten-Free, Dairy-Free)
Facebook ☀︎ Pinterest  ☀︎ Twitter ☀︎ Instagram