Gluten Free Trail Mix Cookies (Vegan, Gluten Free, Dairy Free)
Gluten Free Trail Mix Cookies (V+GF): an easy recipe for chewy and satisfying protein-packed trail mix cookies, full of fruits, seeds and nuts. Vegan, Gluten Free, Dairy Free.
Fresh air, no electronics, comfortable shoes, and great company. Plus a little cardio exertion for the ol' ticker. <– Sometimes, all you need is a great hike to make the entire week better. *Happy sigh* And maybe, just maybe, some of these gluten free trail mix cookies. 😉
Back in the day, when Erik and I were living in San Diego, we would LOVE to go on a hike. If you've ever been to SD, you know what I'm talking about. There are countless trails, beaches, bicycle paths and pretty much anything and everything an outdoor lover could wish for… like, everywhere. It was truly an adventurer's paradise.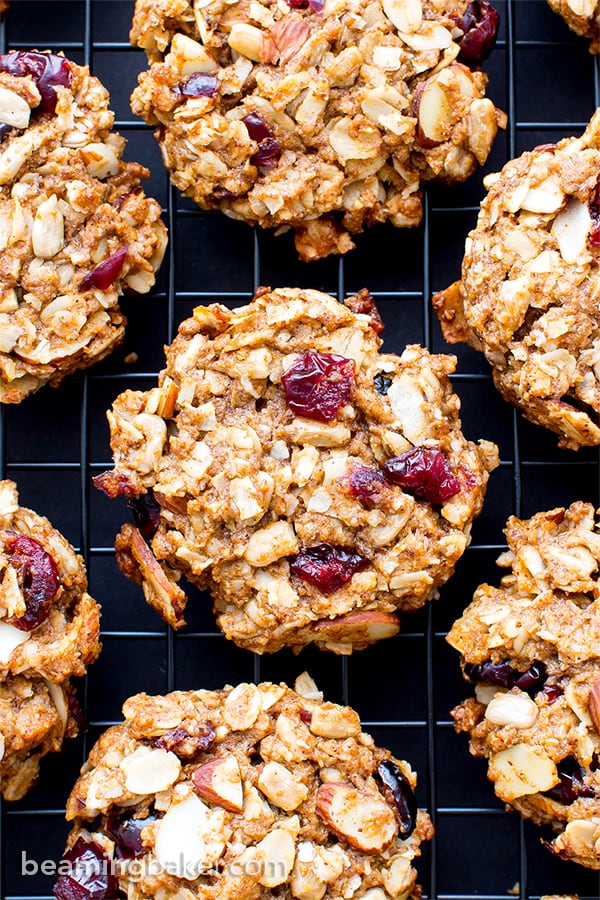 But did I ever tell you why Erik and I moved there? It was because of the OG: my sister, Penny. She lived there first (she also went to Mount Holyoke first, trailblazer that she is), and she introduced me to so many wonderful aspects of San Diego.
Some highlights: the San Diego Zoo (of course!), Sunset Cliffs, Crystal Pier and most importantly, the hiking hotspots: Cowles Mountain and Torrey Pines.
You guys, I've never been on a better hike than the hikes on Cowles Mountain. It is so tough getting to the top. Alright, confession time: it might've been just a tad (really, just a tad) bit harder for me since I wasn't the most active college student at the time. Ahem.
It's hot, dry, full of rocks, steep hills and lots of incline. I mean A LOT. Well, at least for someone who's idea of cardio at that point was running on a treadmill once a month to feel good about myself. *Clears throat*
And have you ever been to San Diego? Everyone, like everyone, LOVES exercising. It's quite the beautiful, but daunting, thing. People are constantly exercising and just… moving. It's very inspiring but also makes you wanna hide at home. Until you realize you're being ridiculous and just need to start, ya know… moving, too. 😉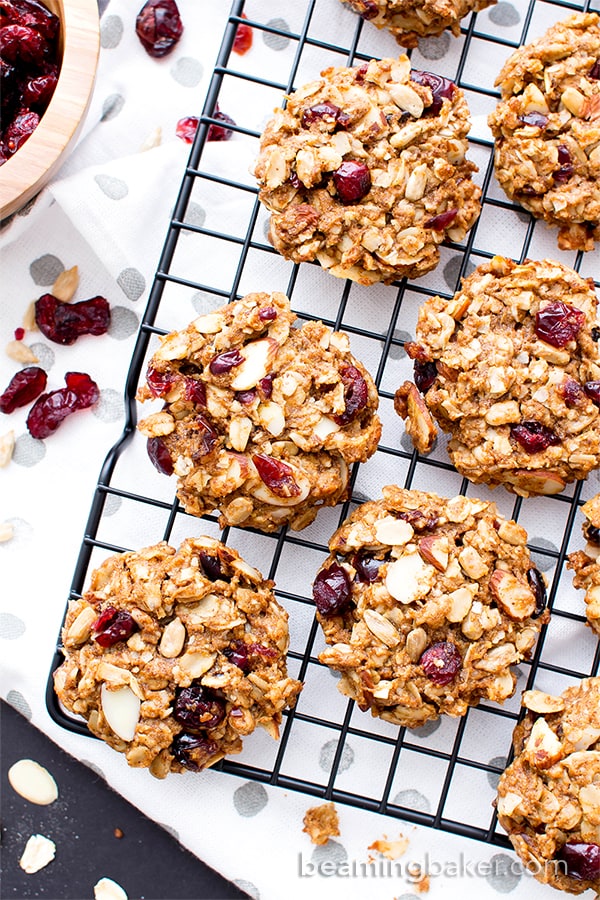 So there I was, on my first REAL hike, with my super athletic sister, and my super new athletic shoes (that had only been used for my once-monthly treadmill-a-thons). At the base of the mountain, sleek, muscular people are stretching in their ridiculously cute and suave athletic clothes. Kids are hyped up from eating kale and super healthy trail mixes since… er, birth. And the elderly are passing looks over me like, "yeah, it's gonna be pretty easy to outpace that girl."
And I'm like, "Yes, it is. Please, go ahead of me. There's no need to play games. None, whatsoever." ?
As Penny runs circles around me (ya know, to warm up), I'm putting on my best bravado and hoping these aren't the shoes that pinch. How would I know? I've only worn them like twice. I pretend to know what I'm doing with my stretches, which honestly, are the same ones I saw Billy Blanks do in the 90s when I was a kid. Then, I have myself a little giggle, thinking about how awesome Tae Bo was. Correction: IS.
At long last, it's time to start moving.
Okay, this is not so bad. There's just the tiniest incline on the way up. No biggie.
After a few minutes, some kids start passing us and many long-limbed-surely-training-for-the-Olympics adults whiz on by, too. Penny is very patiently matching her pace to mine. She even tries chatting with me, the dear.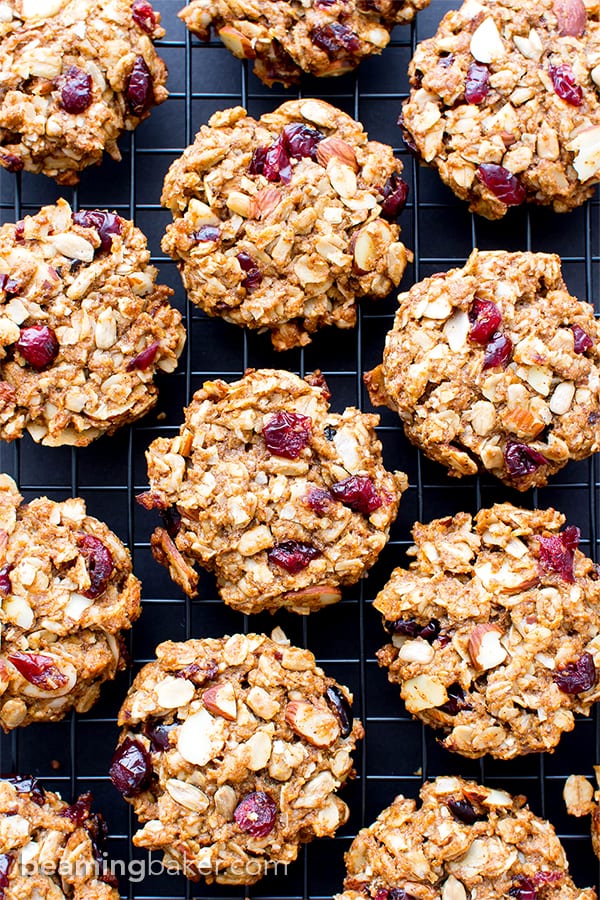 Penny: "How's school going? Have you made any good friends yet? Ya know, college is always where you meet your for-life friends."
Me: "I'm—" *inhales sharply*
Me again: "School is—whaaa?"
Penny: "Are you okay? We're just getting started! How fun is this?!?"
Me, armed with a dirty look: "Waaaa-ter. Pleeeeeeease!!"
Penny, hopping and positively buzzing with energy: "Why don't you take your time? I'll just go up a bit and circle back for you."
Me: "Unnhhnnnn-huh!!"
My lungs are burning and at least a dozen people in walkers have passed me by. Make that at least 2 dozen. But I can't give up. Not under any circumstances. So I slow my pace, no longer preoccupied with the energy it takes to talk and walk. I start slowing down my hammering heartbeat.
I climb over one clump of rocks, then circumvent a slippery incline. And then, another.
More kids, walkers, Olympians pass me by. Penny circles back and forth, keeping her heart rate up, while I try my darnedest to keep mine from exploding outta my chest.
Every time I want to give up, I think about getting to the top. I think about telling that little, often-made-fun-of-for-being-overweight-kid in me to that I'm gonna do us proud. I think about how my amazing sister Penny didn't use to be athletic at all. How her sheer will and determination motivated her to change.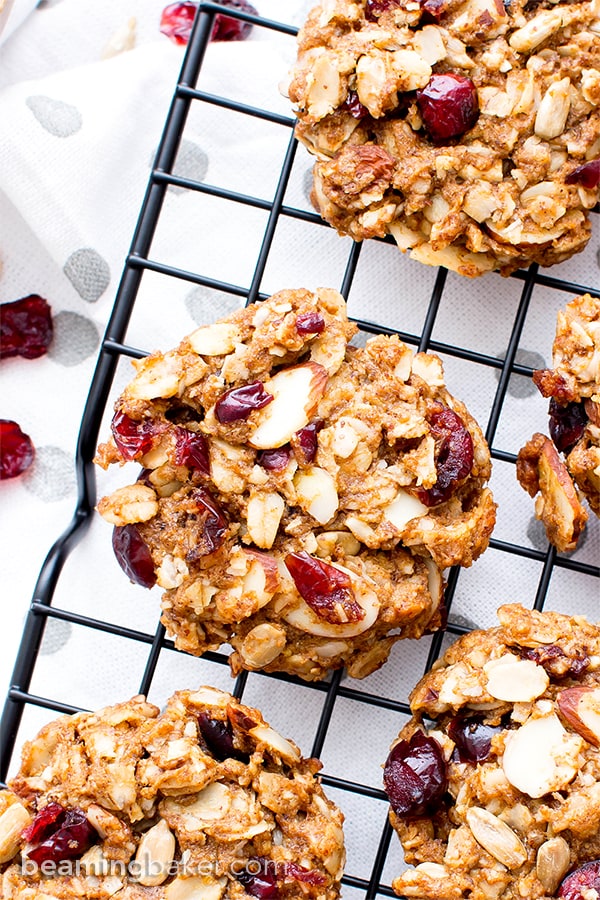 And I keep climbing. Kids, fitness commercials, ants and even rocks pass me by.
My lungs, my legs and even my fingers are burning. But it's starting to feel good. Really good.
Every time I start to give up, I see my sister just around the bend. And I know that I can do it.
I feel a swoosh of sweat, wind and sheer superhero energy pass me by. Literally, Superman has just flown past me. With a baby carrier. And a dog on his back. Or something.
But that doesn't even matter. I don't have a baby. I don't even have a dog. SO there! What's up now, Superman?!?!?
And just as my back starts to ask questions, and my shoes start filing their resignation, I see something.
It's blue, it's green and it's dotted with blurry speckles. I keep moving. One leg forward, and then the other.
Suddenly, things level out. And my sister is grinning the biggest grin you'll ever see. Except for this time.
WE MADE IT.
The top of Cowles Mountain is breathtaking. Has there ever been a better reward for not giving up? Atop that mountain is a 360° view of San Diego. You can see everything. And it is beautiful. Blue skies stretch as far as the eye can see. Trees, mountains, and water all surround and nestle the people of San Diego.
My sister and I laugh and hug, sweat and burning lungs forgotten. She claps me on the back, hands me a water bottle, and says nothing but everything with that twinkle in her eye.
We both take a deep breath and just enjoy the view.
Then, we start planning the rest of our outdoor adventures for the week: a walk over Sunset Cliffs, a trip to the mall (okay, that kinda counts—outdoor mall, ahem), a run at Mission Bay and so much more.
She turns to me and says, "I'm proud of you."
I can't say enough words about how wonderful it is to be supported and believed in. Especially by the people you love. It doesn't matter if you're dreaming about taking a cooking class, being an astronaut one day, or psyching yourself up to do a new workout. Just give it a try, and know that I'm here and so are many people in your life, who believe that you can do it.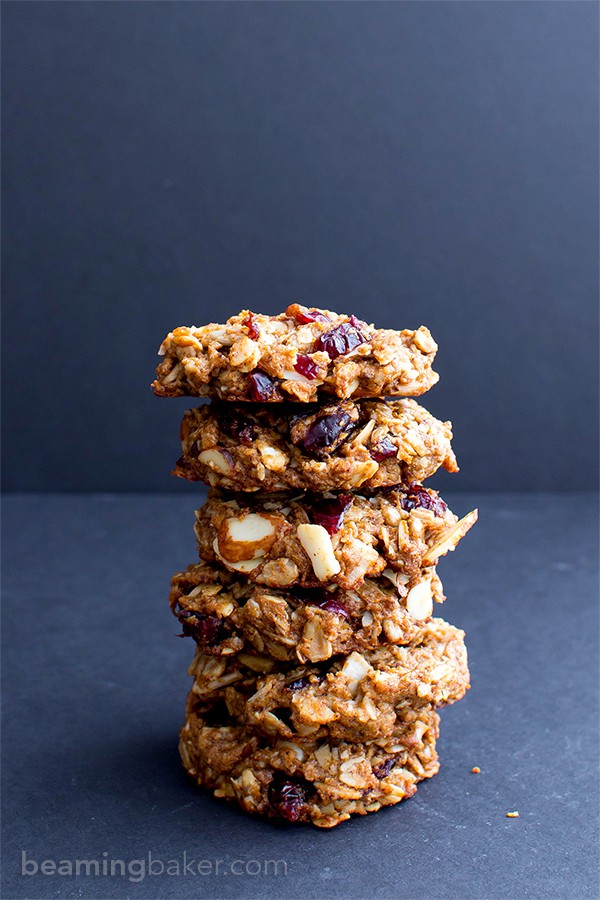 With that, allow me to dedicate these Gluten Free Trail Mix Cookies to my sister Penny, and everyone else who lifts someone up, or needs a little lifting themselves. 🙂 These cookies will keep you fueled and, most importantly, keep you going with good vibes and support. What do good vibes and support taste like? You tell me.
But in case you can't, allow me to take the reins. 😉 These Gluten Free Trail Mix Cookies are:
made with the simplest whole ingredients
vegan, gluten free, and dairy free
chewy and satisfying
packed full of protein and nutrients
easy to make
plant-based and allergy-friendly
great for taking on a hike or on-the-go
easily customizable, so you can add in your favorites
so deliciously textured
packed full of cranberries, almonds and sunflower seeds
tasty, because: good vibes and support ✨
So whaddya say? Will you climb a mountain today? Or maybe try something new that you've been thinking about? Life is so much more fun when you take a chance. Tell me all about something you're daunted by, but quite curious about trying—whether exercise-y or not.
When have you accomplished something you were sure you couldn't do?
I can't wait to hear your responses.
Sending you all my love and maybe even a dove, xo Demeter. ❤
☀︎ Click below to Pin ☀︎

☀︎ Did you make this recipe? Take a pic and share it on Instagram with the hashtag #beamingbaker and tag @beamingbaker. I would love to see it! ☀︎
SHOP THIS RECIPE
[amazon_link asins='B000SSVRYM,B00ID9VSQ0,B00I68NH3K,B000Q3D95Y,B0019GZ84C,B002T1IDYI,B002BFQR3G,B00DS842HS' template='BB-ProductCarousel' store='beamingbake0c-20′ marketplace='US' link_id='1d37a716-68c2-11e7-afe1-4f6af45138c4′]
Here are a few items I used in today's recipe. 🙂
2-Tablespoon Cookie Scoop | Coconut Sugar | Cookie Sheet
Coconut Oil | GF Rolled Oats (Bulk) |  Maple Syrup | Ground Flaxseed
OXO Mixing Bowls | Silicone Spatulas | Stainless Steel Measuring Cups
Print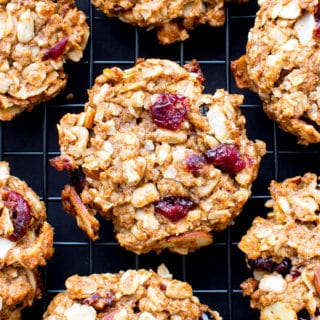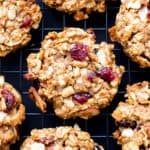 Gluten Free Trail Mix Cookies (Vegan, Gluten Free, Dairy Free)
---
Description
Gluten Free Trail Mix Cookies (V+GF): an easy recipe for chewy and satisfying protein-packed trail mix cookies, full of fruits, seeds and nuts. Vegan, Gluten Free, Dairy Free.
---
Dry Ingredients
1 cup

gluten-free rolled oats

½ cup

gluten free oat flour

¾ cup

unsweetened coconut flakes

1 teaspoon

ground cinnamon

½ teaspoon

baking powder

½ teaspoon

baking soda

½ teaspoon

salt
Wet Ingredients
2

flax eggs (

2 tablespoons

ground flax +

6 tablespoons

warm water, whisked together, set for 15 mins)

¼ cup

melted coconut oil*

½ cup

natural, unsalted almond butter

½ cup

coconut sugar

1 teaspoon

pure vanilla extract
Add-in Ingredients
½ cup

dried cranberries, chopped

½ cup

almonds, sliced or finely chopped

½ cup

sunflower seeds
---
Instructions
Preheat oven to 350°F. Line a cookie sheet with parchment paper or greased foil. Set aside.
In a large bowl, whisk together the dry ingredients: oats, flour, coconut, cinnamon, baking powder, baking soda and salt.
In a medium bowl, whisk together the wet ingredients: flax eggs, coconut oil, almond butter, coconut sugar and vanilla. Whisk until smooth.
Pour the wet mixture over the dry mixture. Using a rubber spatula or wooden spoon, stir and fold the ingredients together until well combined. Fold in cranberries, almonds and sunflower seeds.
Using a 2-tablespoon cookie scoop, scoop 2 tablespoons of cookie dough onto the prepared baking sheet, spaced evenly apart. Using a fork, gently flatten cookies to desired thickness. Cookies won't spread during baking.
Bake for 8-12 minutes.
Using a flat, heatproof spatula, immediately remove cookies from the sheet and place onto a cooling rack. Allow to cool completely before storing. Enjoy!
Notes
– Adapted from my Good Morning Breakfast Cookies.
– Store in an airtight container for 1-2 weeks.
– *To sub the oil: Readers have reported that the coconut oil can be successfully substituted with applesauce. Shoutout to Angie! 🙂
– More protein-packed snacks to keep you going all day: no bake snacks, cookies, smoothies.
– Here's the fantastic cookie scoop that I used in today's recipe.
Prep Time:

10 mins

Cook Time:

10 mins

Category:

Cookies, Vegan, Gluten Free, Dairy Free
© beamingbaker.com. All content and images are protected by copyright. Please do not use my images without my permission. If you wish to republish this recipe, please re-write the entire recipe using your own words and include a link to this post for the recipe.
If you're loving these gluten free trail mix cookies, you'll enjoy these Good Morning Breakfast Cookies (Vegan, Gluten Free, Dairy Free). Trust me. 😉
Word on the street is that you love a good snack. Try my No Bake Cranberry Coconut Energy Bites (Vegan, Gluten Free, Dairy Free). Delicious, healthy and so easy to make.
Cookies: the answer to life's hungriest questions. 😉 Try my Almond Butter Chocolate Chip Oatmeal Cookies (Vegan, Gluten Free, Dairy Free). Full of simple ingredients and fantastically scrumptious.
This post may contain affiliate links, which allow me to make a small commission for my referral, at no additional cost to you. Thank you for supporting Beaming Baker.