How to Make a Flax Egg (Vegan, Gluten-Free, Paleo, Dairy-Free Egg Replacement)
How to Make a Flax Egg: a step-by-step tutorial and guide on how to use this allergy-friendly vegan baking alternative for eggs. Vegan, Gluten-Free, Dairy-Free, Paleo.
Hi there! Happy almost Weekend! Yep, I start thinking about the weekend once it's Thursday. Okay fine… I start thinking about it on Monday. But that's totally normal right? 😉
Anywho, I thought I'd kick off all of your weekend baking plans with this guide, tutorial, too much sass, and a few recommended recipes on… wait for it:
How to Make a Flax Egg!
Some of you might be like, oh gosh… this is older than old news. Some of you might be like, what is a flax egg?!? And some of you might just be hungry. Don't worry, I am too. 🙂 But with holiday baking just around the corner, and the BB kitchen heatin' up with dozens of Christmas cookie recipes, Fall-perfect pumpkin spice muffins and the like, plus more chocolate than even Willy Wonka could imagine (!!!), I thought it'd be high time to show y'all how to make a flax egg.
In the past couple of months, I've received this question over and over again on the Facebook page: "What is a flax egg?" Also, "What recipes use flax eggs??" "How do you make a flax egg?"
So once and for all, I'm gonna try to answer/cover everything I can about flax eggs. If you still need more info or have more questions, comment below and let me know. Without further ado, let's get started!
Update: a new entry in the Beaming Baker Baking Basics Series:
How to Make Homemade Oat Flour
How to Make a Flax Egg aka Vegan Baking Egg Substitute: a Step-by-Step Tutorial
Step One
All you need are just two ingredients: ground flaxseed and water. You'll need 1 tablespoon ground flaxseed and 3 tablespoons water.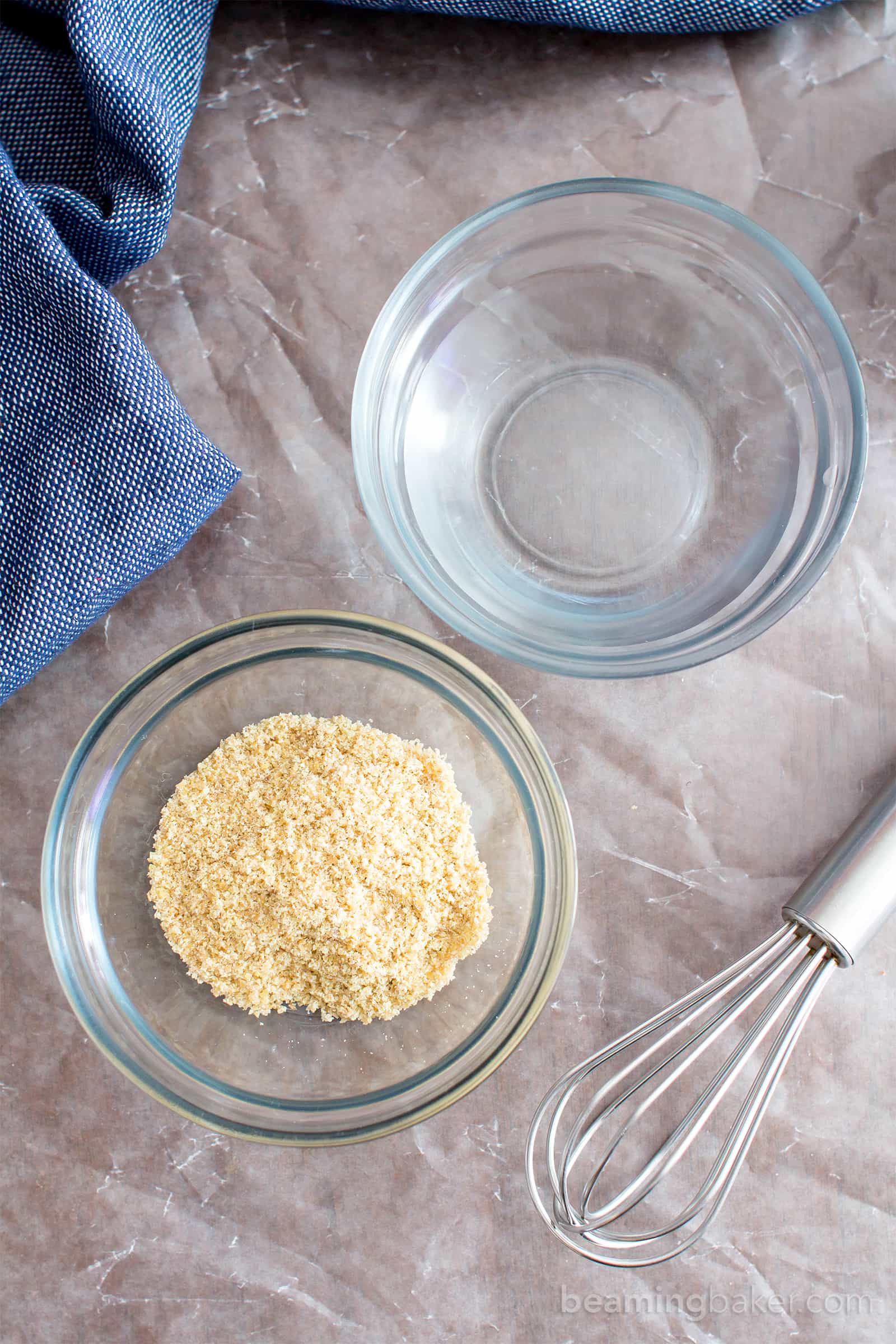 Step Two
Using a super tiny whisk (J/K, you can use a normal-sized one) or fork, whisk until well mixed. Make sure not to leave any dry patches of flax. Btw, how CUTE is my whisk? All thanks go to my mom for insisting on buying it for me. 😉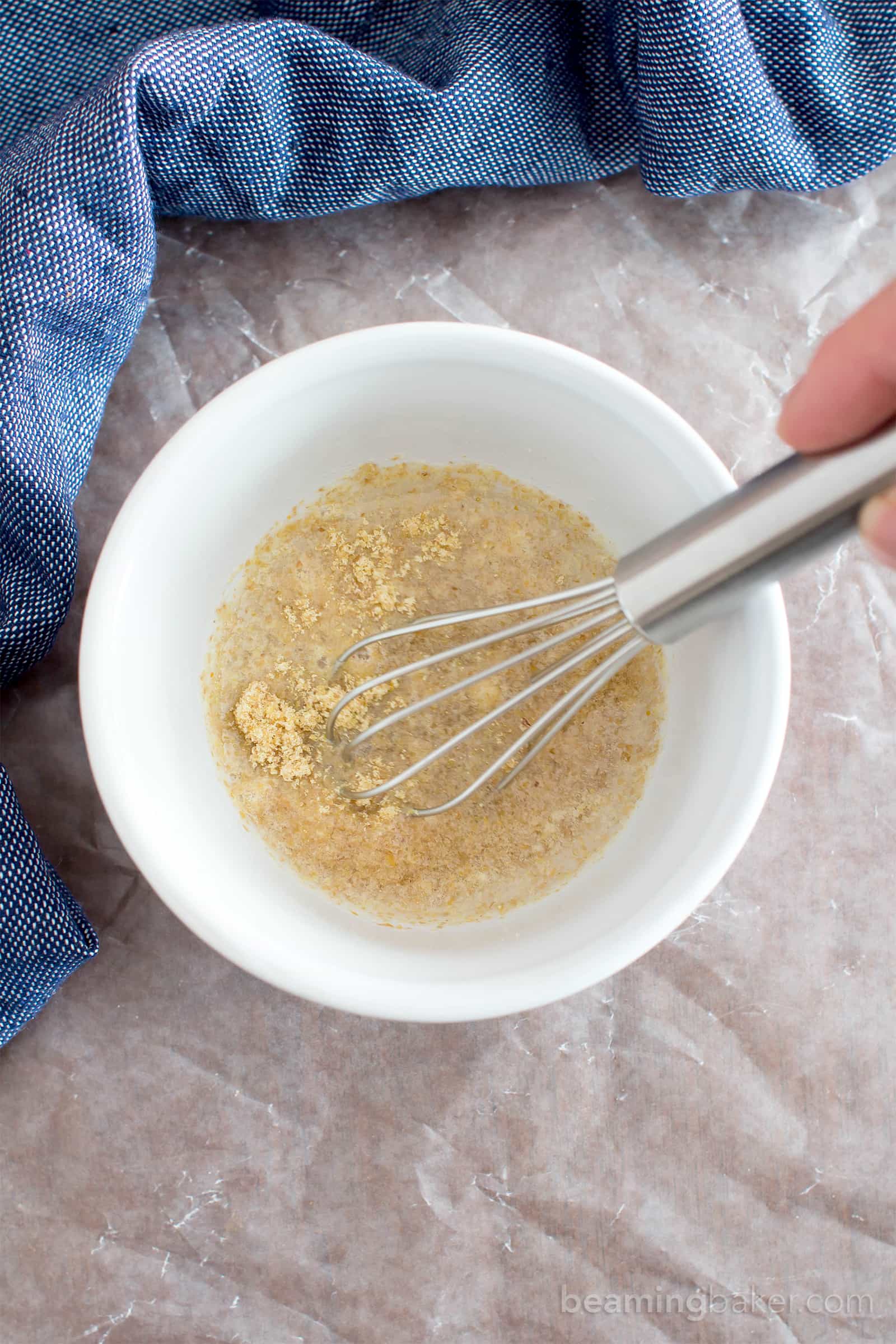 Step Three
Let set for 10-15 minutes at room temperature (more on this later). You'll know that the flax egg is done when the texture of the flax mixture has significantly changed. It's often described as becoming gel-like. Basically, most of the mixture will have become completely cohesive—like a watery flax pudding almost. There will be a thin layer of water on top of this gel/pudding. If you try to scoop the flax egg up, it'll be almost viscous.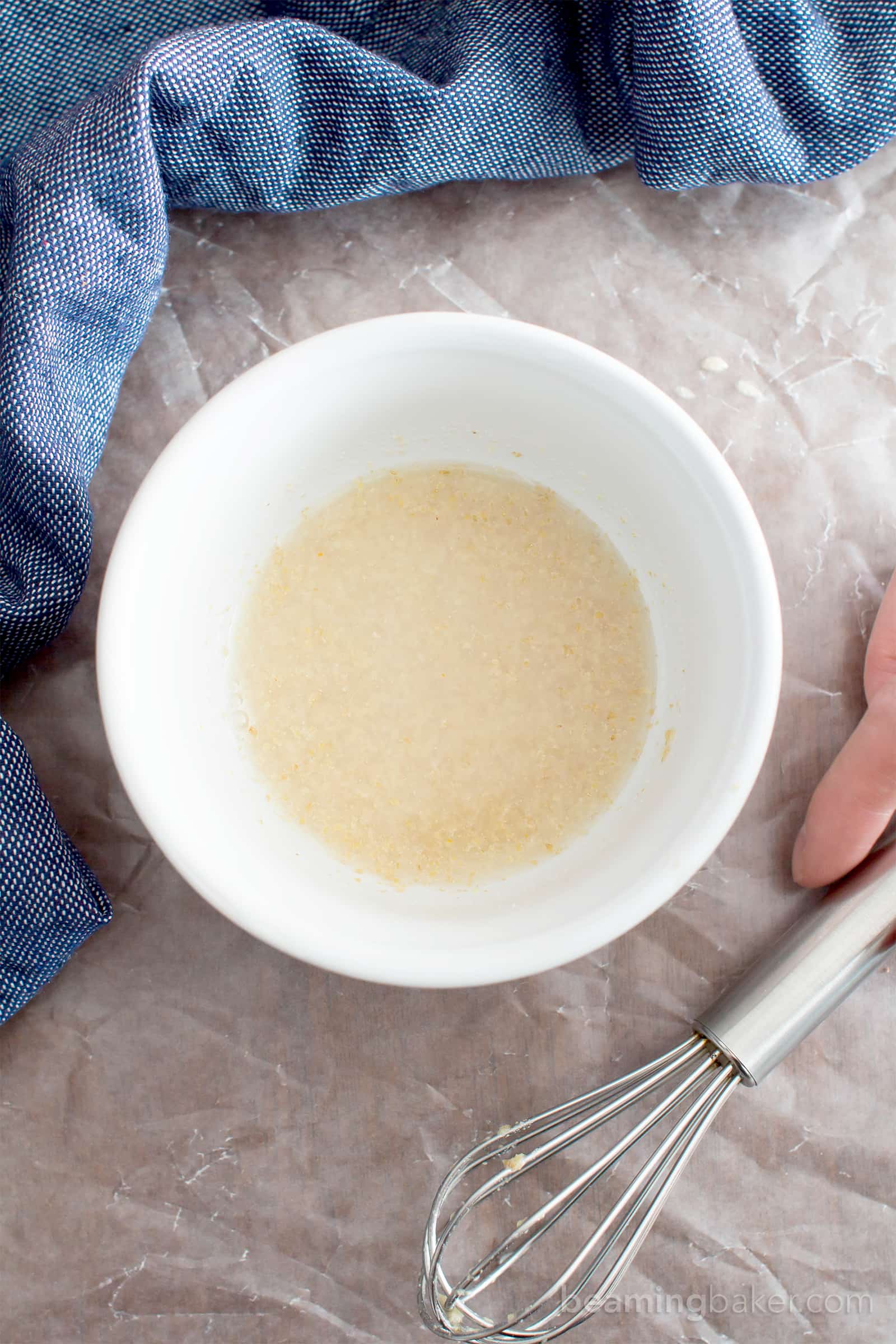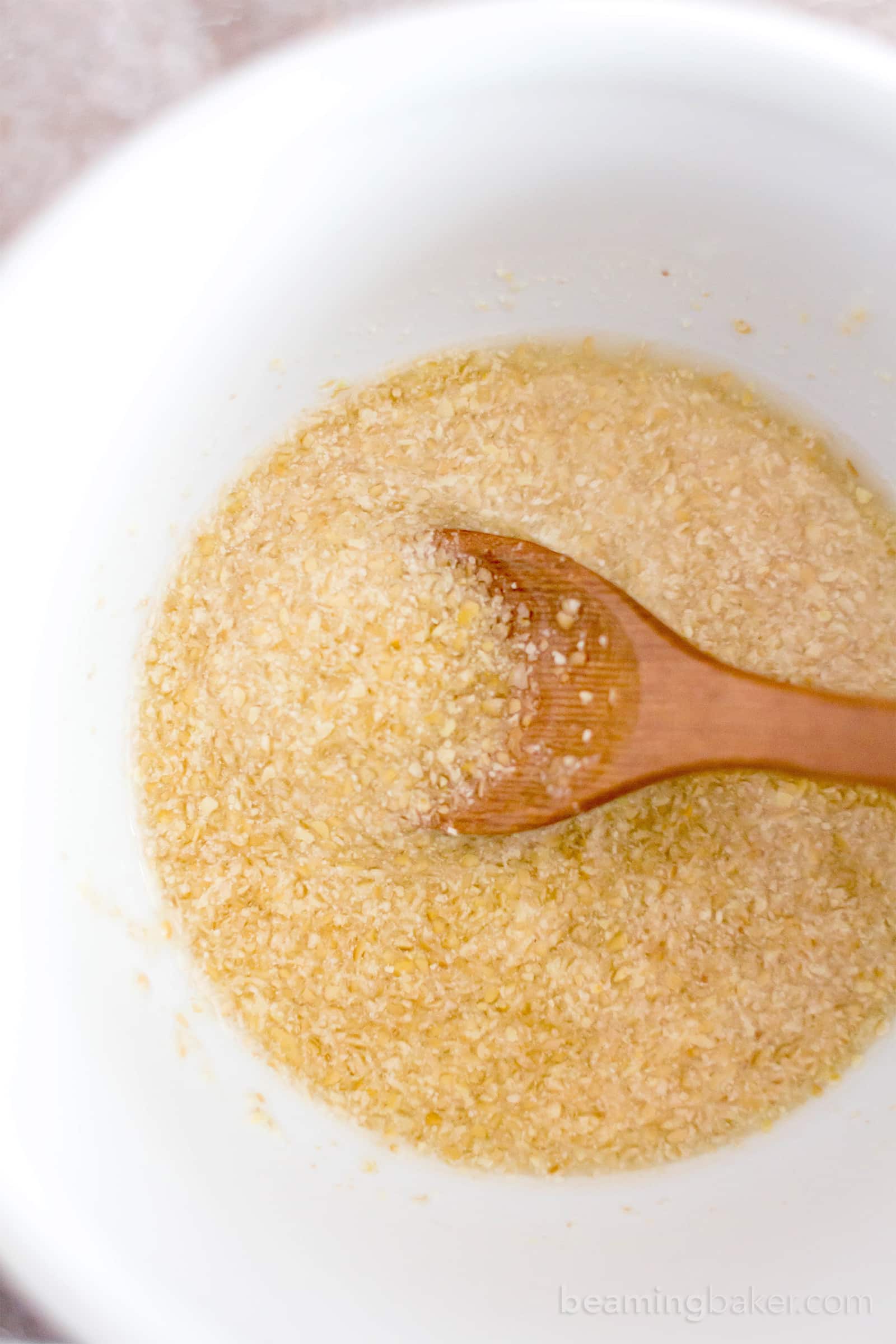 Step Four
Now you're ready to use it! I like to prepare mine right before starting a recipe. That way, it can gel up while I line my baking pans, scoop up my ingredients, etc. Think of it as part of the preheating-the-oven stage. After you preheat your oven, whip up the flax egg, set it aside (at room temp) and then prep the rest of your ingredients. It'll be ready when you need it.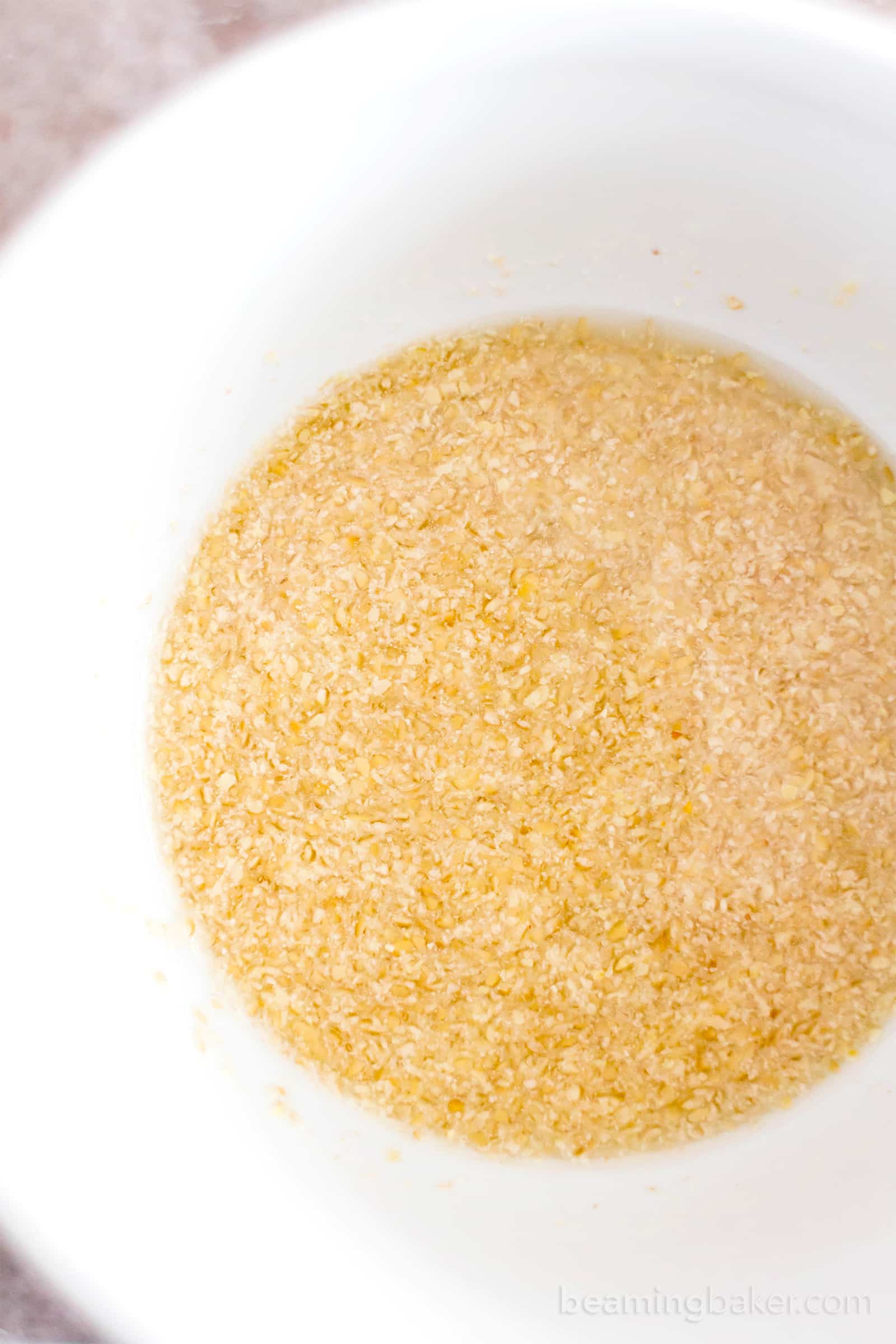 ☀︎ ☀︎ ☀︎
Tips + Common Questions
What is a flax egg?
A flax egg is a vegan baking alternative for chicken eggs. It's used as a binder in baked goods and non-baked goods to hold everything together! 😉 It's made up of ground flaxseeds and water.
Don't I have to place the flax egg in the refrigerator to gel up properly?
No. I never do this and my flax egg gels up just fine at room temperature. It's important to keep the flax egg at room temperature so it doesn't affect the other ingredients in your recipe. For example, if you place a cold flax egg into a recipe that calls for melted coconut oil, guess what's going to happen? The coconut oil will harden into solid chunks, preventing the wet ingredients from fully incorporating properly.
Can I replace regular eggs with flax eggs in any recipe?
Kind of, sort of. (I know, that was clear as a bell.). I'd recommend starting off cautiously and starting with recipes that only call for 1-2 eggs. Sometimes a recipe just needs to stay the way it's written. If you're new to flax eggs, start by using recipes that already include flax eggs. Then, as you get more comfortable, start subbing. And make sure that's one of the only ingredients you substitute. Remember: the more ingredients you substitute, the less likely you'll get the intended result.
Also, my biggest caveat to substituting regular/chicken eggs with flax eggs?
COCONUT FLOUR. Why yes, I did have to scream that. 😉 Coconut flour is a very, very unique ingredient. That's pretty much the nicest way I can phrase that. When using any recipe with coconut flour, seriously think twice about making any substitutes. Pretty much every ingredient in that recipe was designed to bow down to that coconut flour. I kid. But NOT.
And when it comes to chicken eggs + coconut flour, well… those two work together in a way that flax eggs + coconut flour never will. I know, time to give up the ghost on that one! Flax eggs simply cannot handle the hardcore absorbency that coconut flour boasts. I mean literally, that coconut flour is like the strongest sponge you've ever met. Okay, maybe that's not literal. . In recipes designed with chicken eggs, only those chicken eggs can combat the absorbency of coconut flour.
☀︎ ☀︎ ☀︎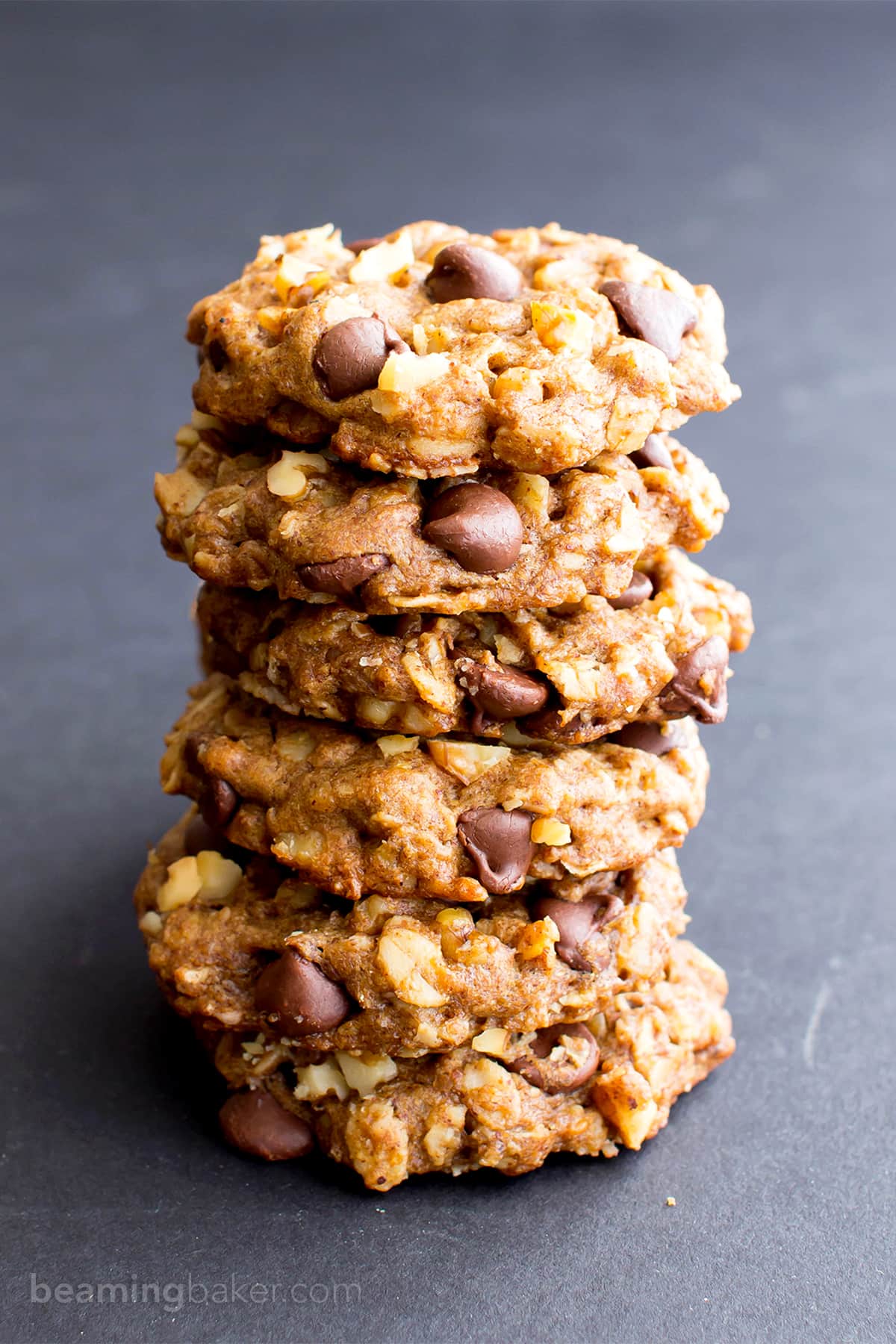 YUMMY RECIPES WITH FLAX EGGS
Gluten Free, Vegan, Dairy-Free, and a few Paleo
Now that you're a flax egg-makin' BOSS, it's time to start using this super awesome vegan baking egg substitute! Here are a few of my very favorite recipes to make with flax eggs:
COOKIES
BREADS + MUFFINS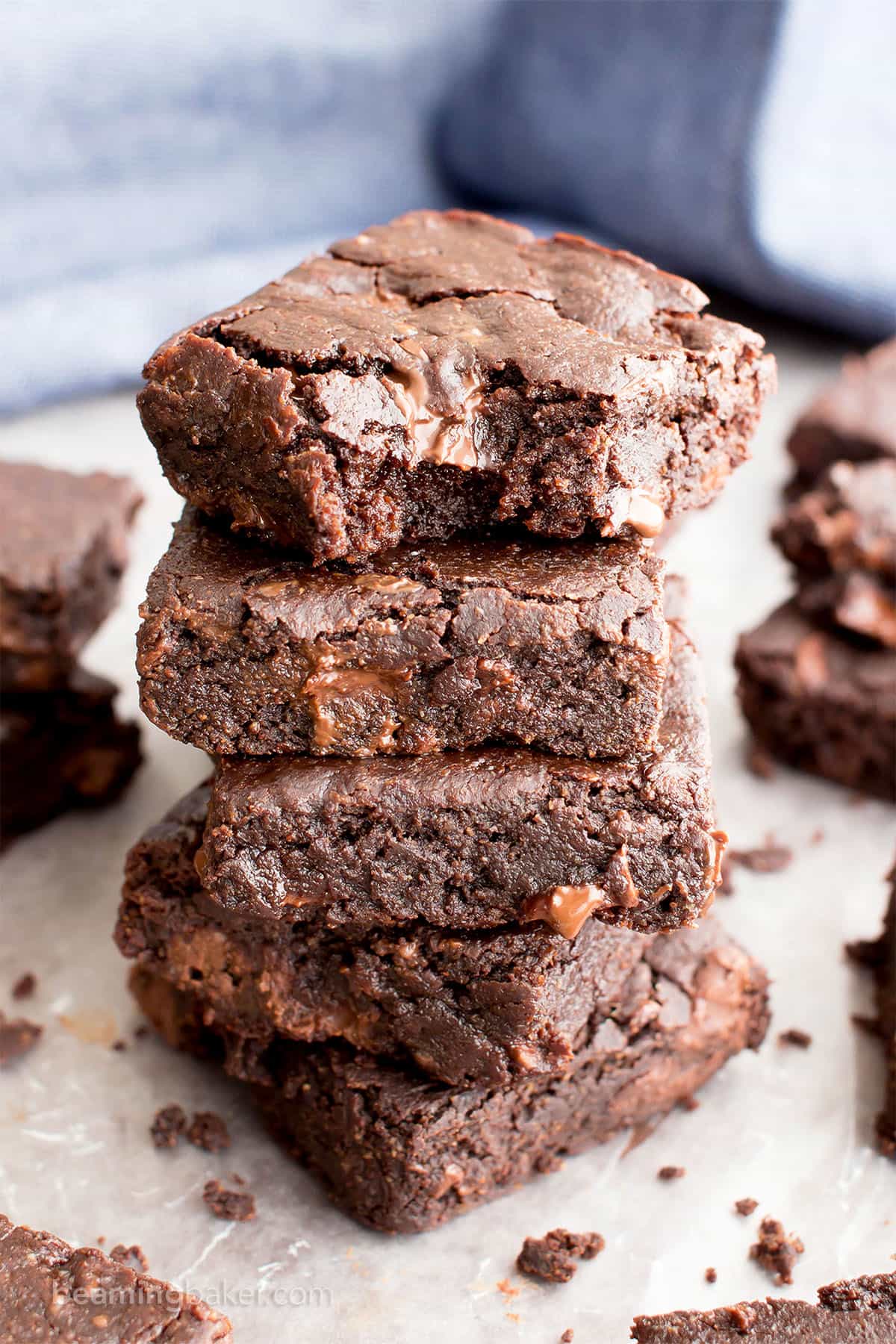 BROWNIES
NO BAKE BITES + BARS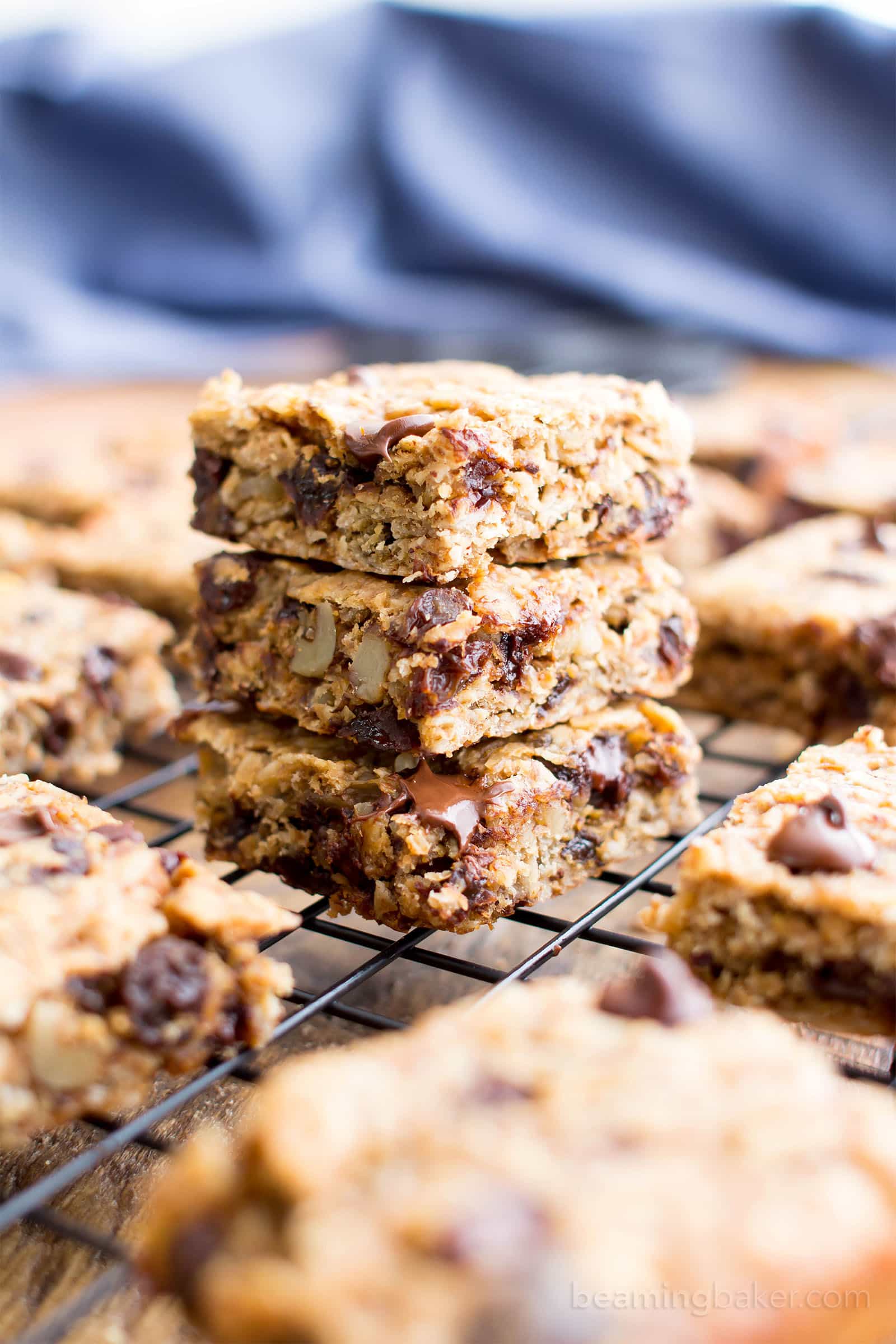 BREAKFAST (because that totally deserves its own category, obvs)
That's all for today! If you think of any additional questions or anything, let me know!
Sending you all my love and maybe even a dove, xo Demeter ❤
☀︎ Click below to Pin ☀︎

☀︎ Did you make this recipe? Take a pic and share it on Instagram with the hashtag #beamingbaker and tag @beamingbaker. I would love to see it! ☀︎
More Easy How-To Recipes
Print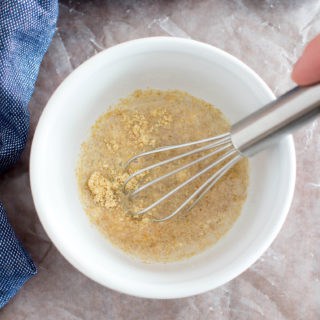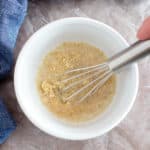 How to Make a Flax Egg (Vegan, Gluten-Free, Paleo, Dairy-Free Egg Replacement)
---
Description
How to Make a Flax Egg: a step-by-step tutorial and guide on how to use this allergy-friendly vegan baking alternative for eggs. #Vegan #GlutenFree #DairyFree #Paleo | BeamingBaker.com
---
1 tablespoon

ground flaxseed

3 tablespoons

water
---
Instructions
In a small bowl, add flax and water.
Whisk until thoroughly mixed.
Allow to set for 10-15 minutes. It's done when the texture is gel-like and gooey.
Use as a vegan egg replacement in your favorite recipe. See recipe recommendations in post. Enjoy!
Category:

Vegan, Gluten-Free, Baking, Dairy-Free, Paleo
© beamingbaker.com. All content and images are protected by copyright. Please do not use my images or recipe without my permission. If you wish to republish this recipe, please re-write the entire recipe using your own words and include a link to this post for the recipe.
Facebook ☀︎ Pinterest ☀︎ Twitter ☀︎ Instagram