The best collection of the best martini recipes, from classic and dirty to sweet and tart, we've got the martini recipes to satisfy every palate!
Best Martini Recipes
Do you like it dirty, classic, or with a chocolate-y twist? Either way, we've got all of the best martini recipes to satisfy your libation needs!
While no one is quite sure where the martini originated, some speculate that this classic cocktail was created by "Professor" Jerry Thomas, a well-known bartender working at the Occidental Hotel in the mid 1800s. Another claims that the martini was created at the same time in Martinez, California during the Gold Rush.
Today, we're going to cover martinis made the classic way—with gin—and the dessert way—with chocolate, raspberries, and more. Whether you're James Bond, looking for a martini that's "shaken, not stirred," or Ernest Hemingway looking for a martini to "make me feel civilized," we've got you covered.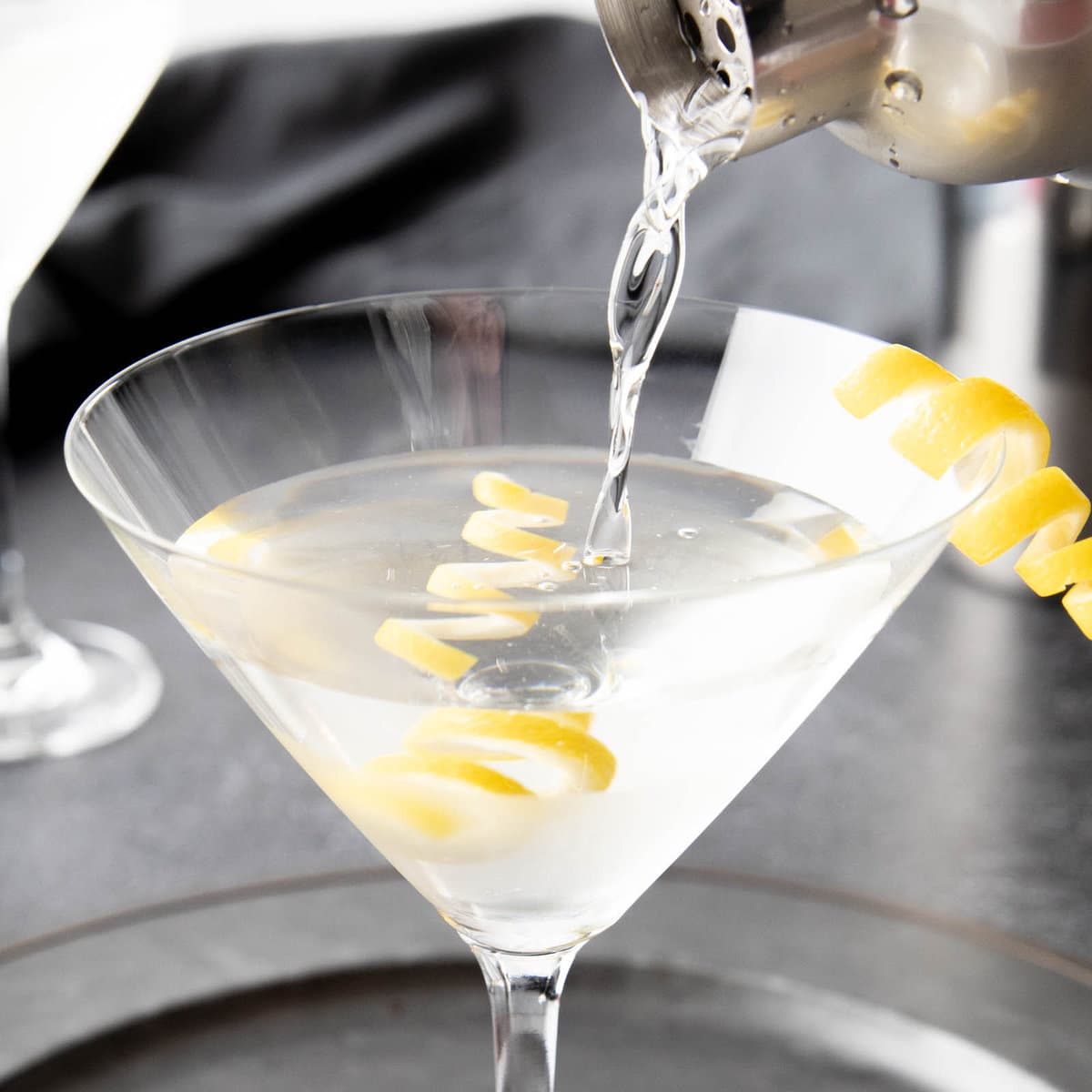 Traditionally made with gin for an herbaceous, complex flavoring or with vodka for a smooth, modern feel, the Classic Martini is a timeless favorite for its simple components and effortless style—whether shaken or stirred.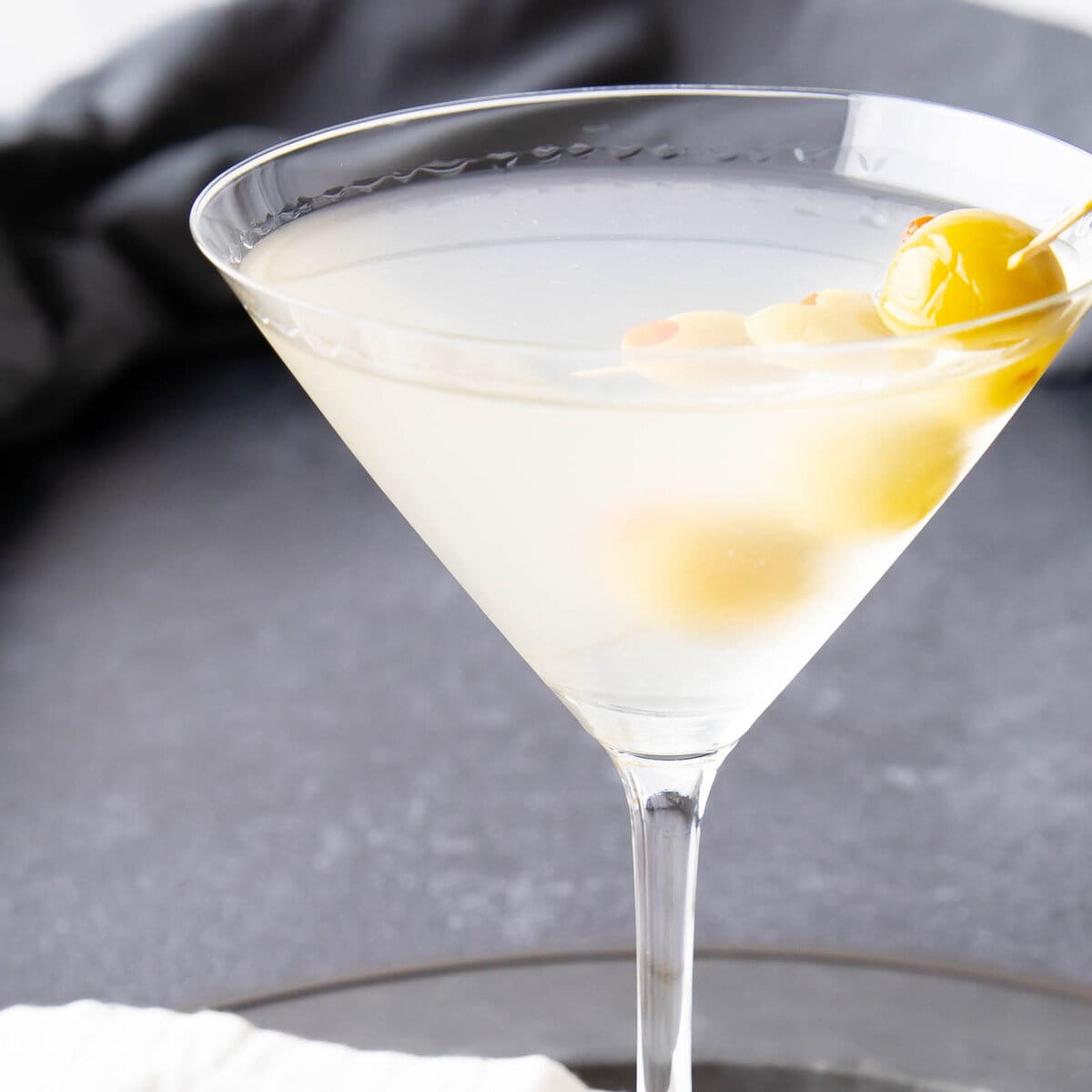 Building off of the classic martini recipe, the dirty martini adds a cloudy, green-tinged flair in the form of olive brine pulled from a jar of olives—the more you use, the dirtier the martini recipe.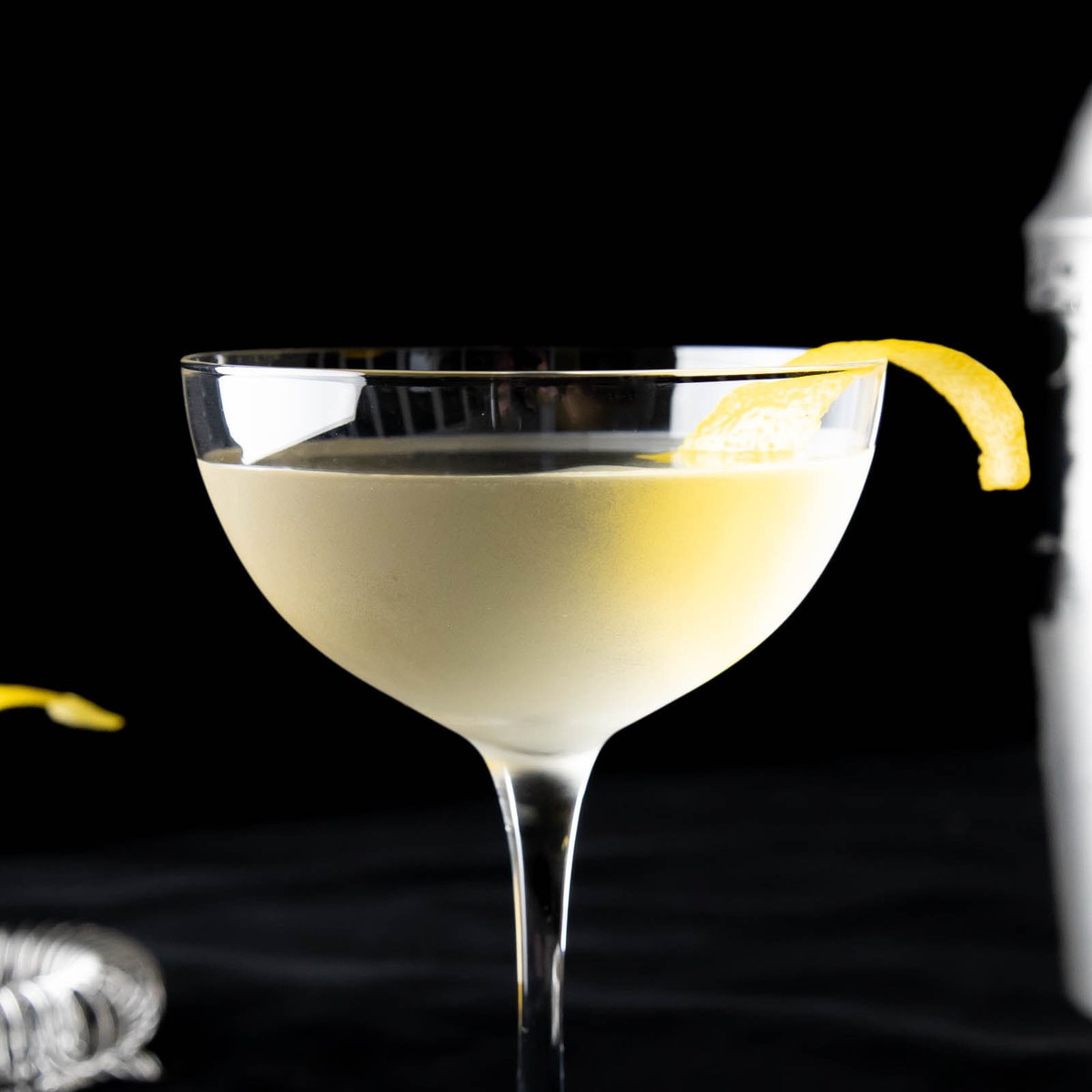 Invented by Audrey Saunders of New York's Pegu Club [1], the Fitty-Fitty martini is elegantly simple, with 1 part gin and 1 part vermouth, with a dash of orange bitters. According to Saunders, this martini is best for those new to martini-drinking–a "starter martini", if you will.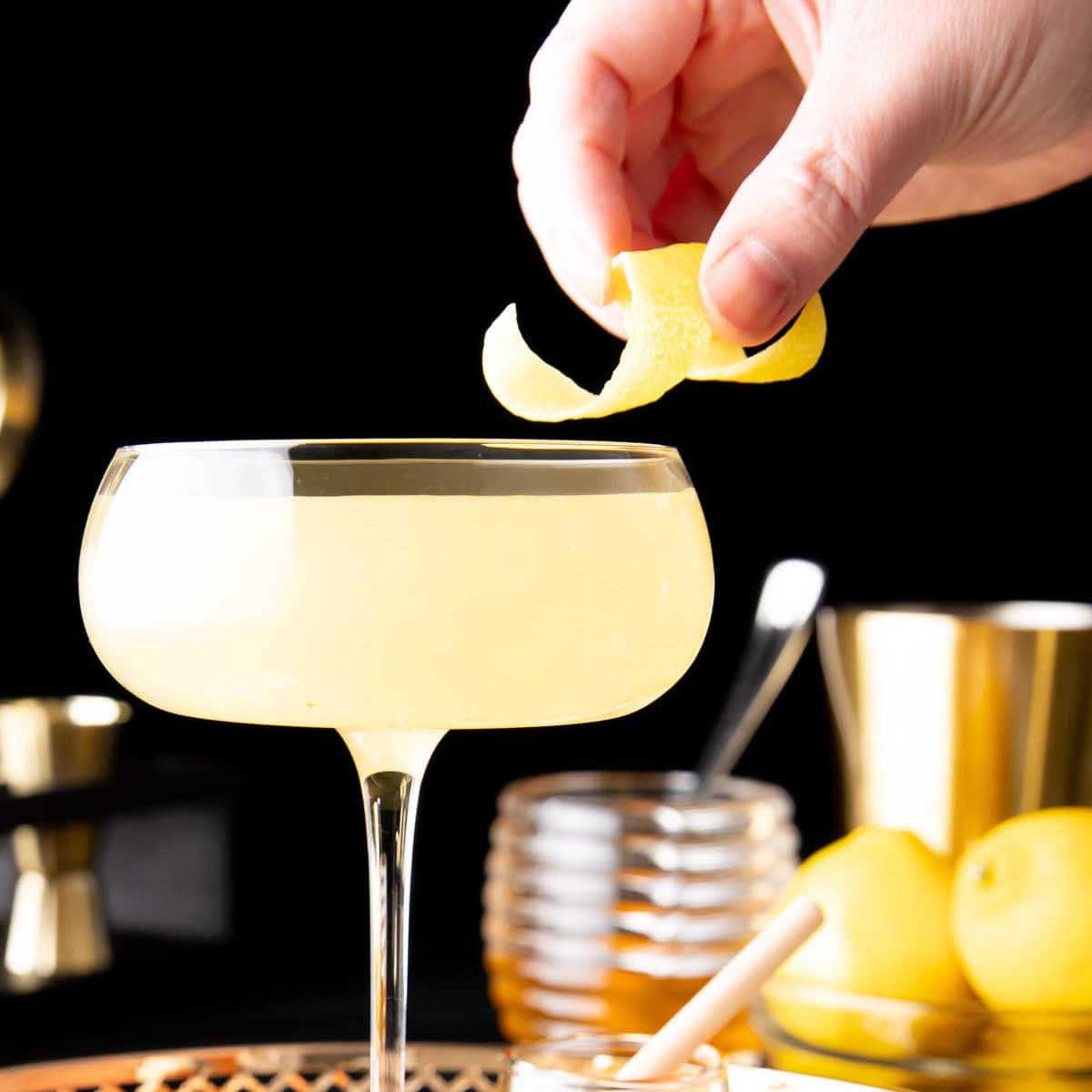 The Bee's Knees is a Prohibition-era cocktail tastes like luminescent honey and lemon, with just the right amount of the best gin. Made with homemade honey syrup, this martini shares similar ingredients to the Gold Rush Cocktail and the Penicillin Cocktail.
This alluringly aromatic martini recipe is a luxurious ode to cherries and herbs. Made with Green Chartreuse, a 130-alpine-herb based liqueur made by Carthusian Monks in a French monastery, and Luxardo maraschino liqueur, made from cherries grown exclusively in northeastern Italy, the The Last Word Cocktail is a drink that stands out. It's glowing green allure and deep, dark brandied cherry garnish make it a martini recipe worth knowing, and worth waiting for.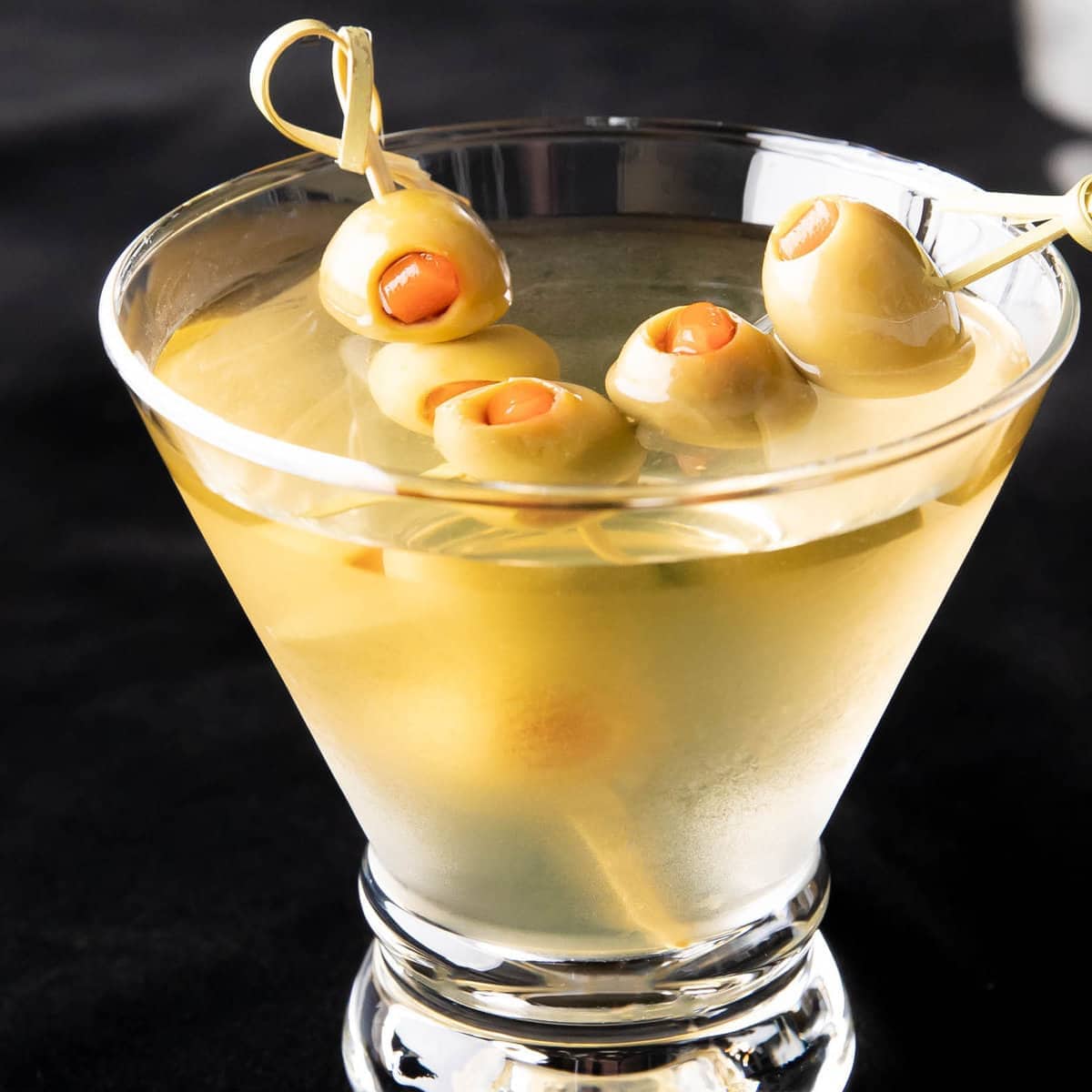 For those of you who can't get enough olive brine, make this extra, extra dirty martini that's made with vodka or gin, dry vermouth, lots of olive brine, and two olive skewers.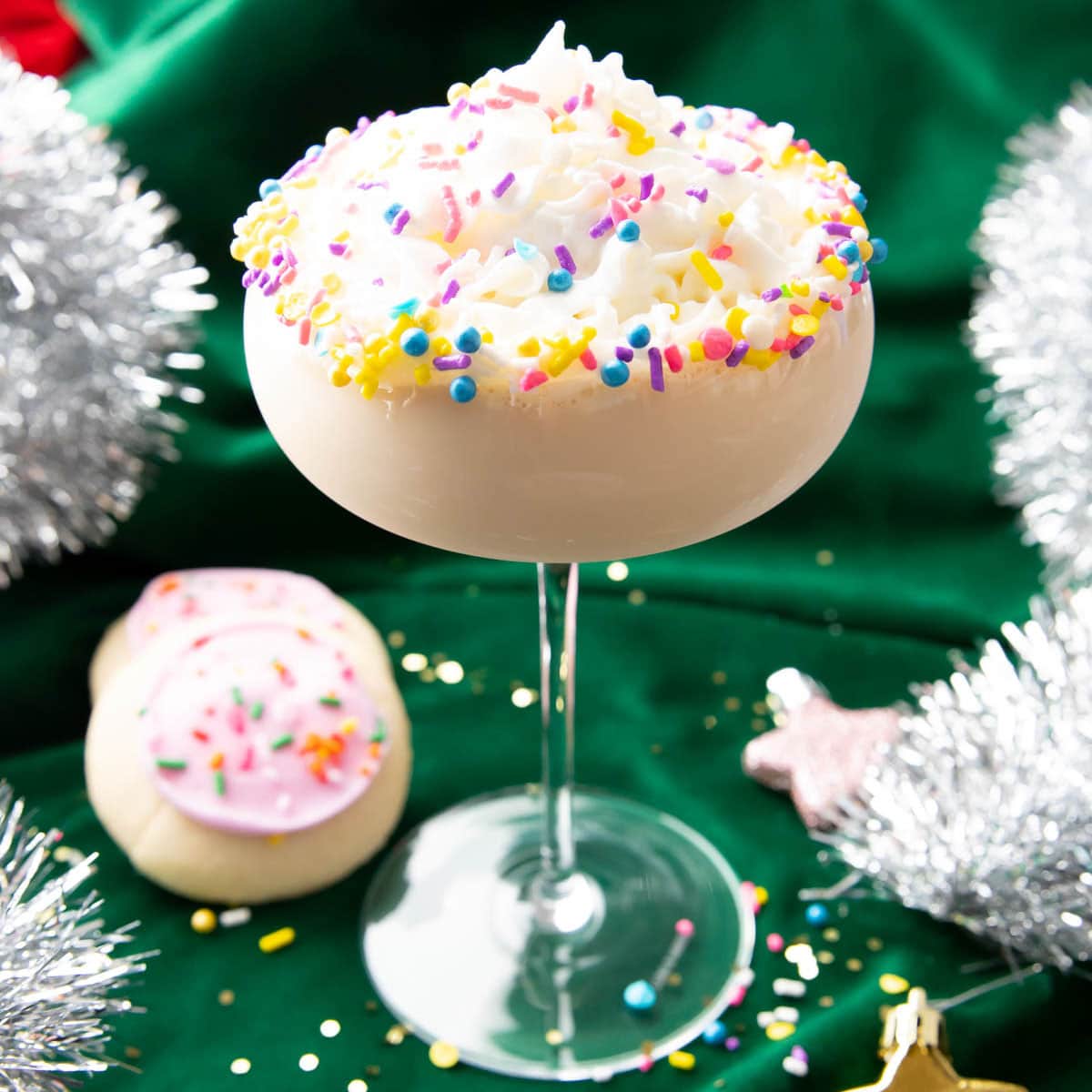 What's cocktail hour without a little bit of fun? Featuring a vodka base with a vanilla frosting rim and rainbow sprinkle garnish, this sugar cookie martini flawlessly combines Irish cream and amaretto to create the mouthwatering flavors of a buttery sweet cookie in martini form.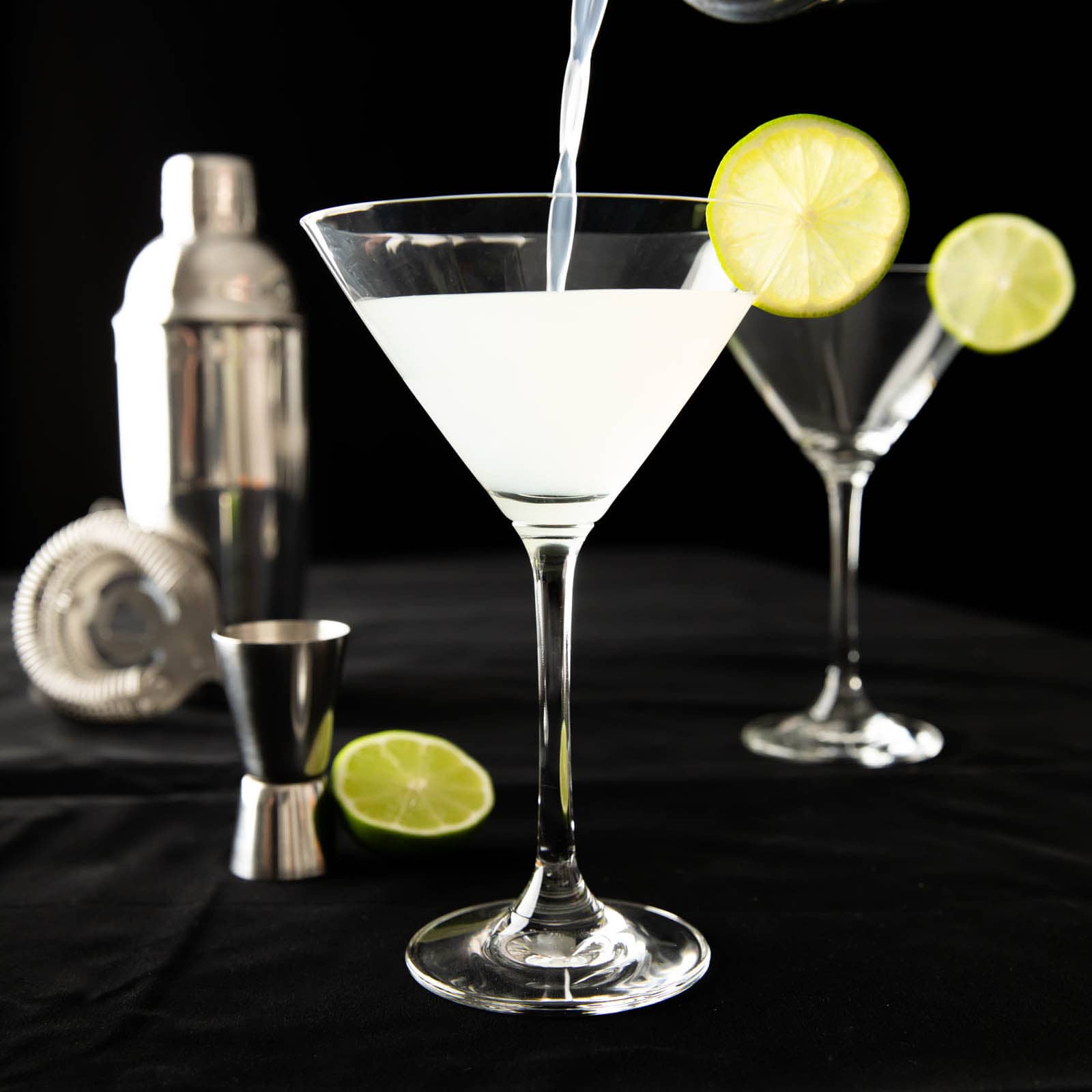 Whether you like your Gimlet just like Raymond Chandler in The Long Goodbye (with Rose's) or with fresh lime juice, this simple gin martini once used to cure scurvy in the 19th century for the British Navy will lighten up any cocktail hour.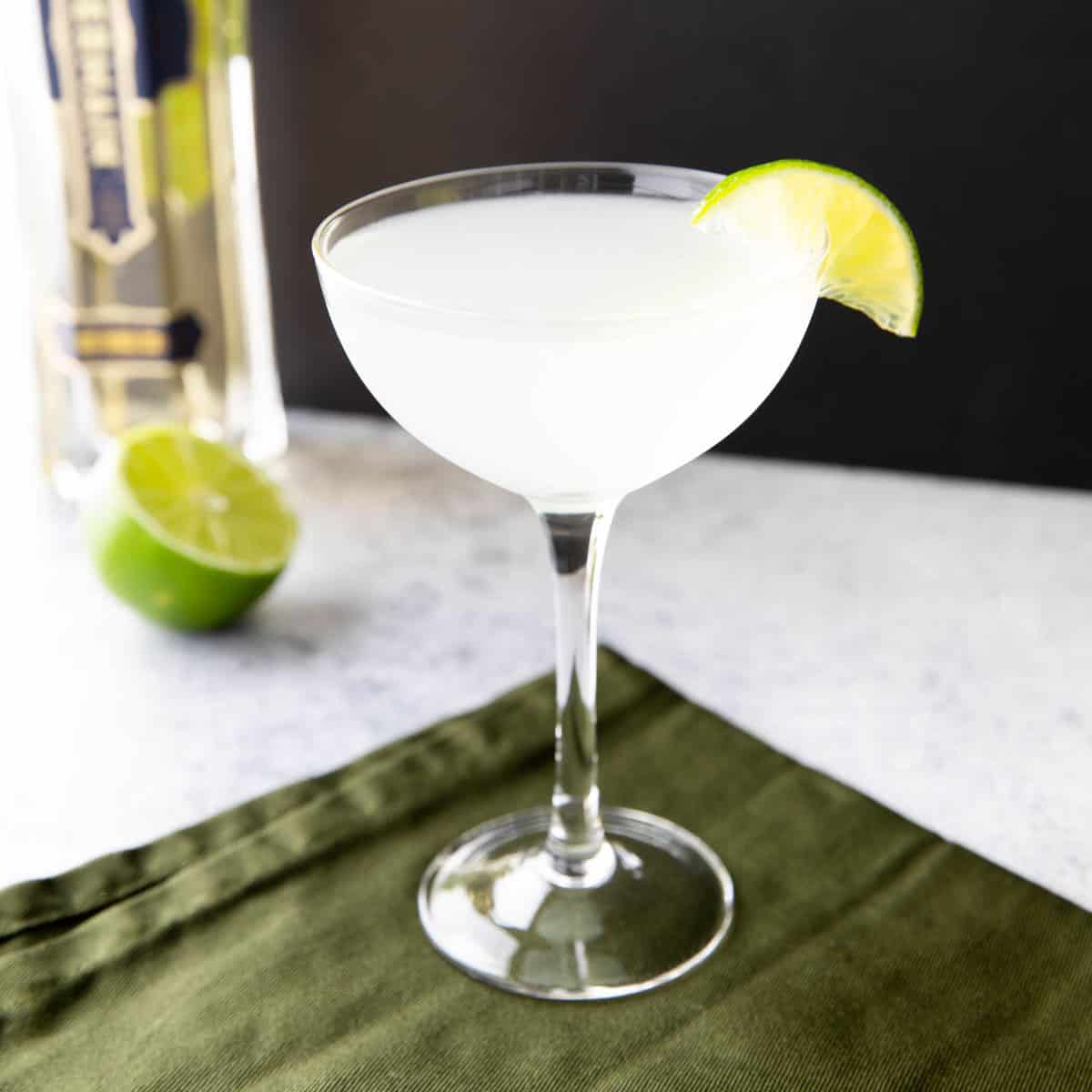 Made with hand-picked elderflowers grown in France, St. Germain elderflower liqueur is the main star of the French Gimlet. Skipping the simple syrup in the classic Gimlet, we'll swap it for elderflower liqueur for a fresh floral martini.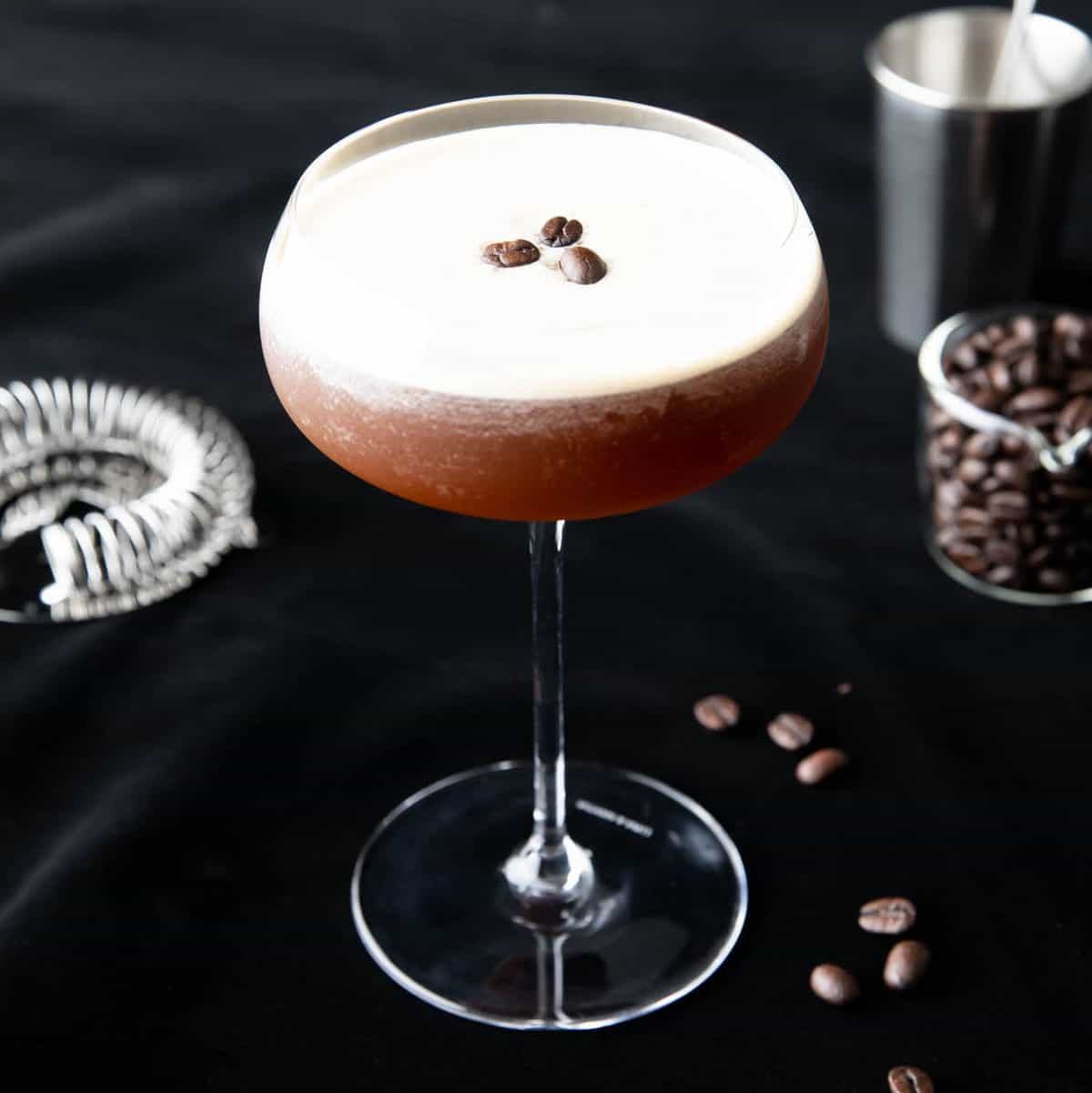 Gorgeously simple, and well balanced, the Coffee Martini recipe is perfect for coffee lovers who can't choose during happy hour. This martini is made with twice the coffee goodness: freshly-brewed coffee and coffee liqueur, simple syrup, vodka, and one secret ingredient.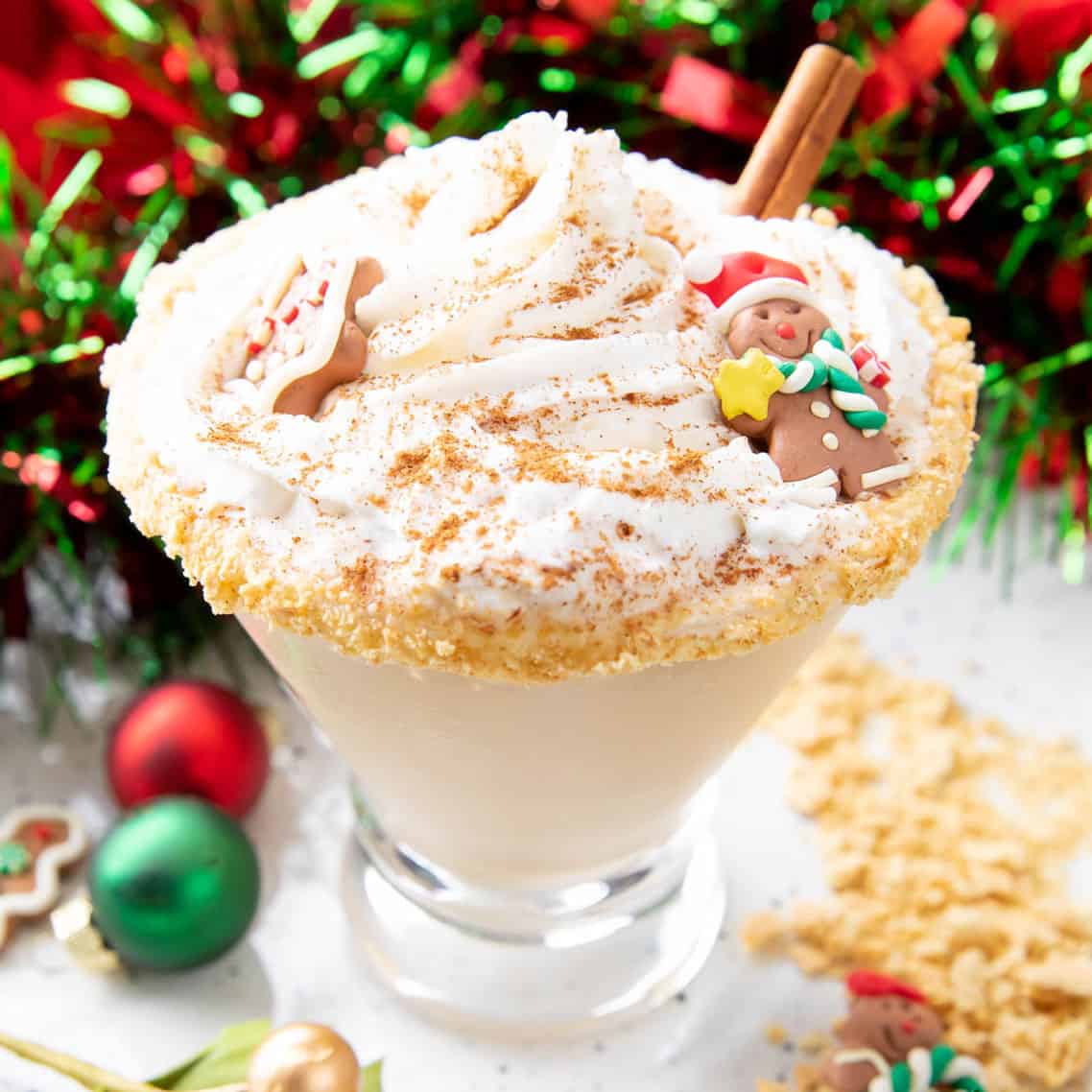 When I think of gingerbread, I think warm cinnamon and zesty ginger, with sweet molasses and creamy icing. This gingerbread martini is exactly like that. Sweet, gingery, creamy, comforting, and so delightfully indulgent.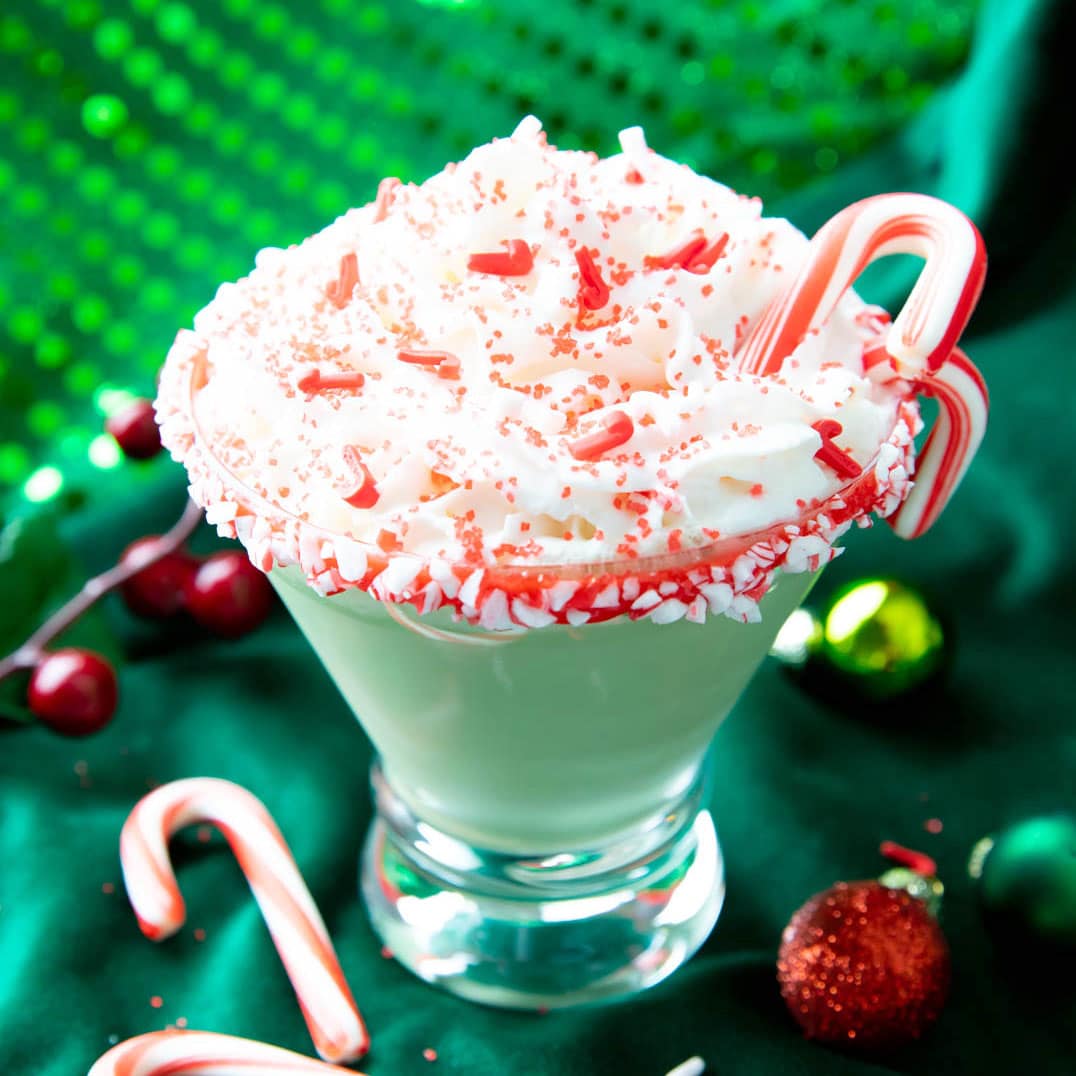 Our annual Christmas traditions include more than a few rounds of this peppermint martini, which gets its bright green color from bright crème de menthe, creamy chocolate liqueur and creamer, plus a lovely garnish of candy canes. Hint: this martini will sneak up on you before you know it. 😉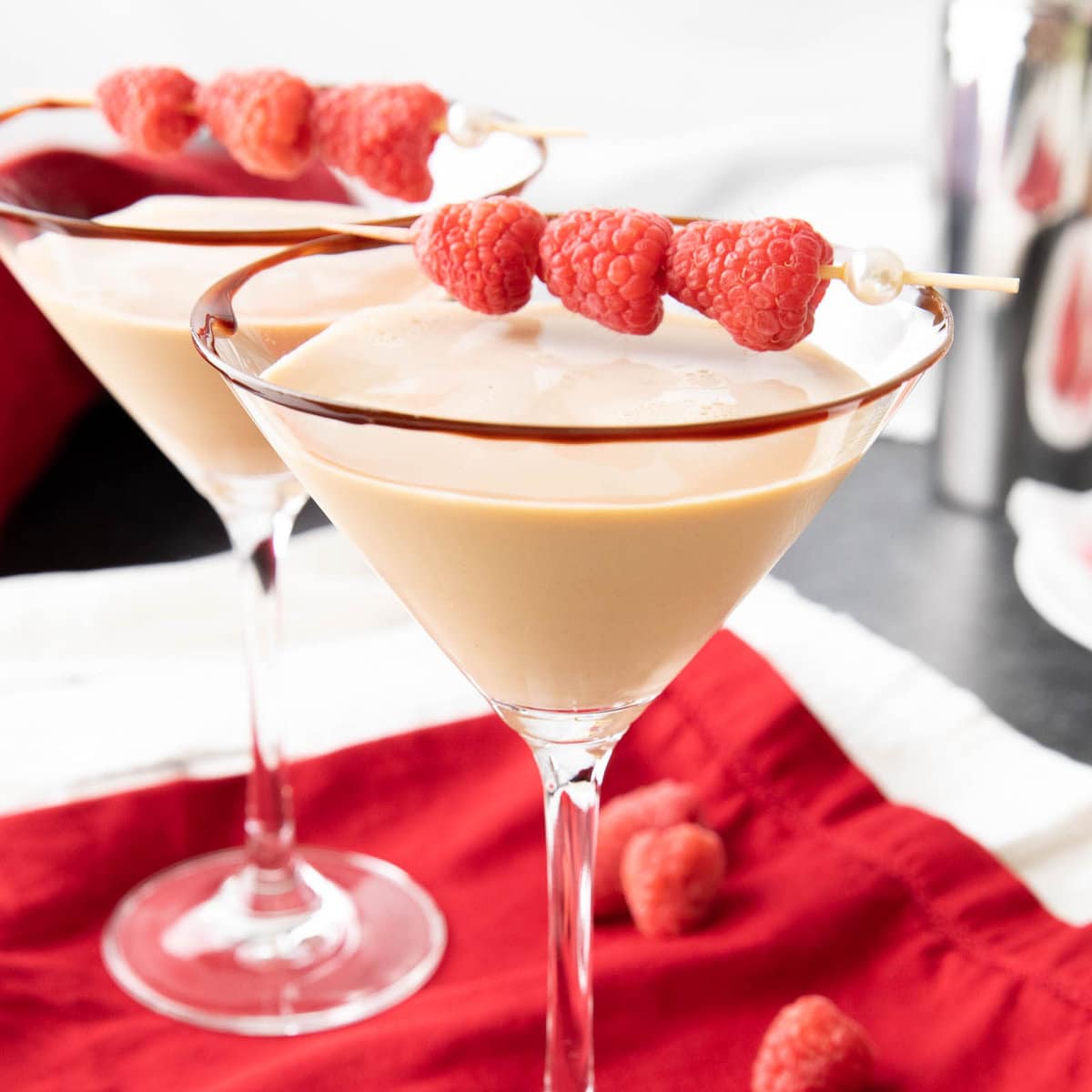 When you're looking for dessert in a martini that's still got a lovely, strong kick, this chocolate raspberry martini will do the trick. Made with tart raspberry vodka, sweet chocolate syrup and dark crème de cacao with Tia Maria, this martini is the perfect accompaniment to a dark chocolate dessert.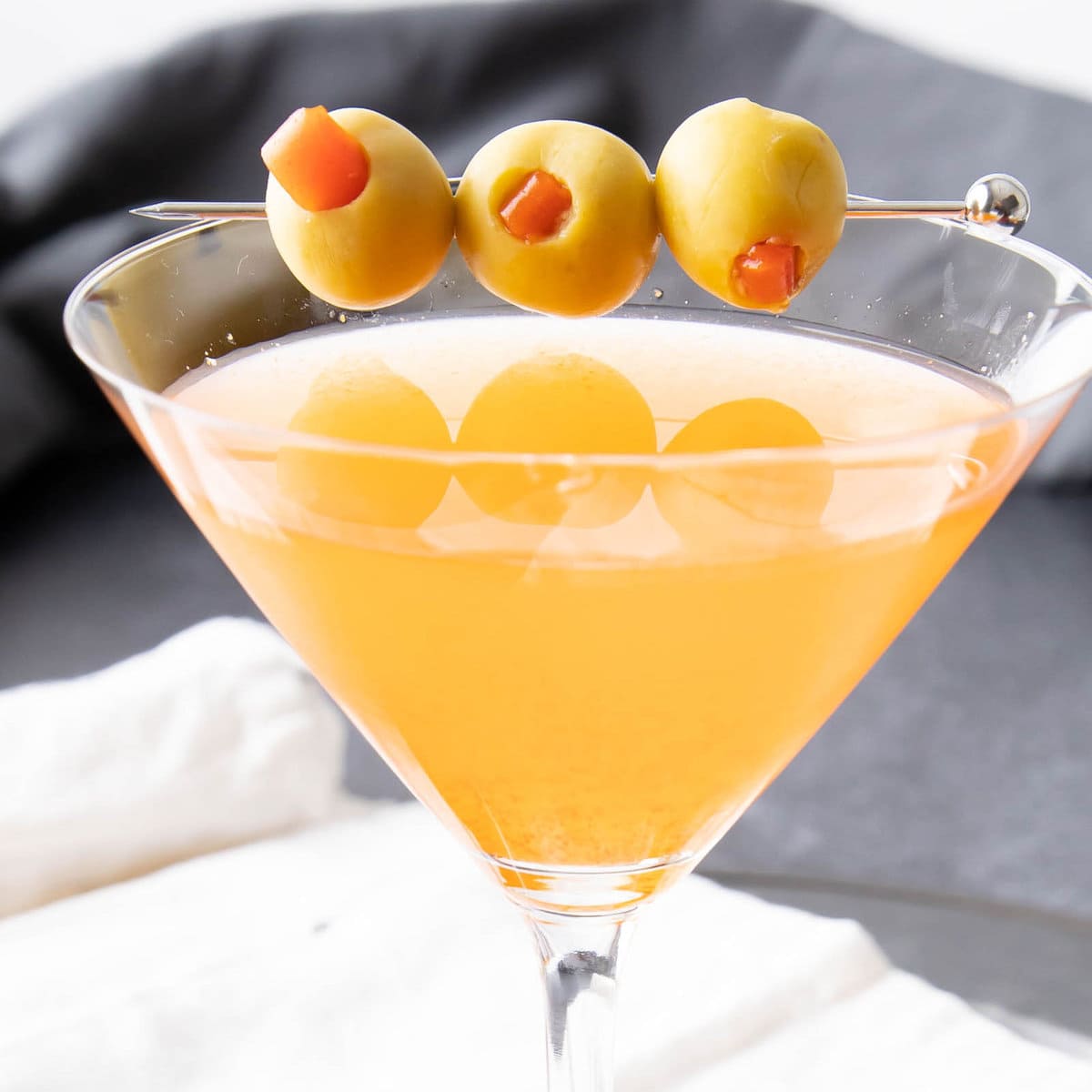 Hot 'n spicy, the Hot and Dirty Martini might surprise you as one of my favorite martini recipes. Flaming orange and packed with fiery heat, this twist on the dirty martini features hot sauce and olive brine—as much or as little as you'd like.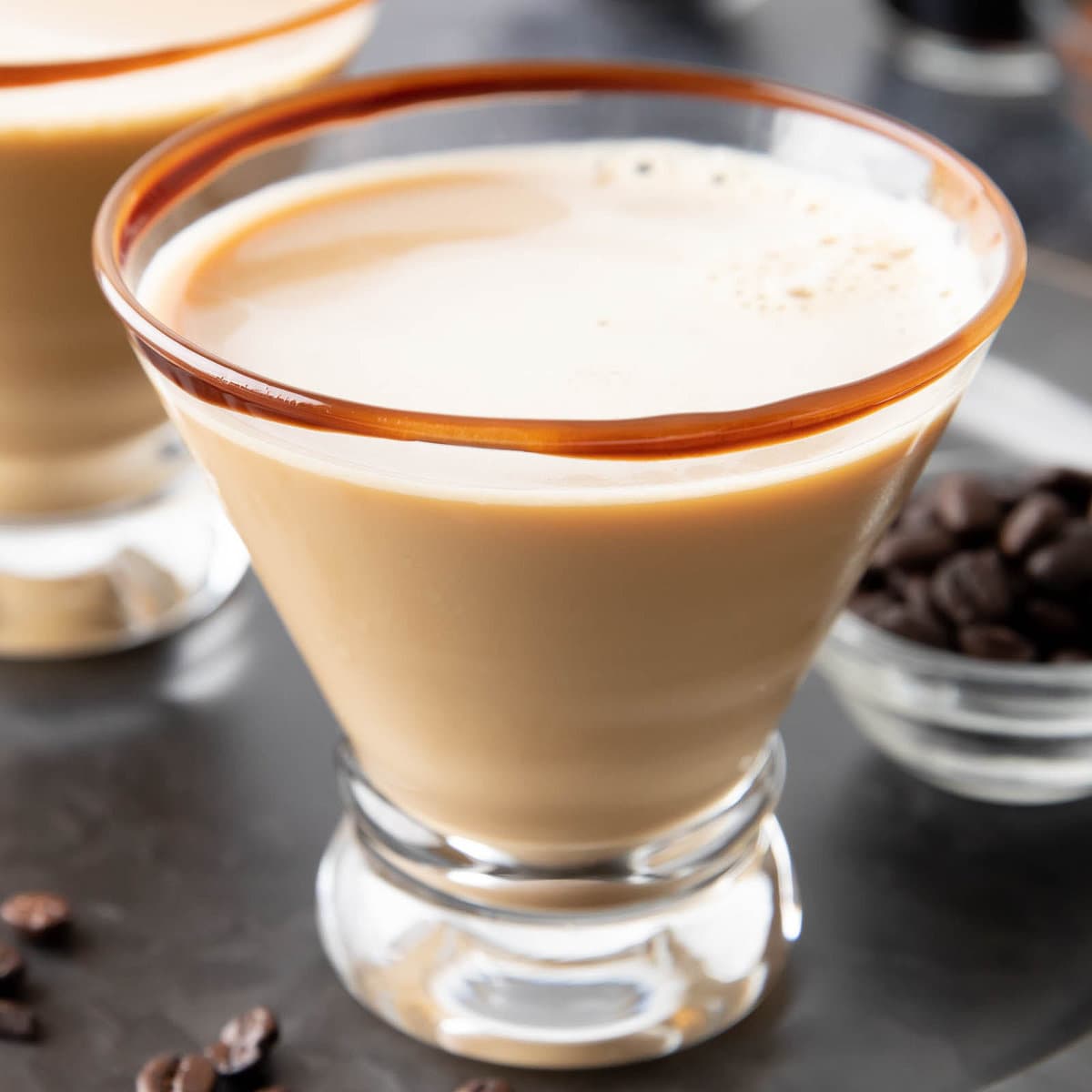 A more dessert-oriented take on the Coffee Martini, this Chocolate Espresso Martini recipe features decadent whipped cream vodka, freshly-brewed espresso, and two complementary liqueurs: chocolate and coffee. The result is a strong, but sweet cocktail triumph.
Martini Recipes Everyone Will Love!
I hope you've enjoyed all the best martini recipes! Be sure to let me know which on you're trying first in the comments below. 'Til our next saucy adventure…
Sending you all my love and maybe even a dove, xo Demeter ❤️
Our Favorite
Cocktail Recipes
Like these recipes? Share them with friends!
Did you make one of these recipes? Take a pic and share it on Instagram with the hashtag #beamingbaker & tag @beamingbaker. I'd love to see it!
This post may contain affiliate links, which allow me to make a small commission for my referral, at no additional cost to you.