Coffee Talk #2: a chance to catch up and chat. 🙂 May 2018.
Hi there! How was your Mother's Day weekend? Did you get a chance to celebrate with your loved ones? 🙂 I hope you did and it was amazing.
Welcome to my second installment of Coffee Talk! I'm really trying to stick to doing these about once a month so we can keep in touch and get to know one another. 🙂 I always love it when you leave comments on what's new with you in the comments section. Without further ado, let's get started!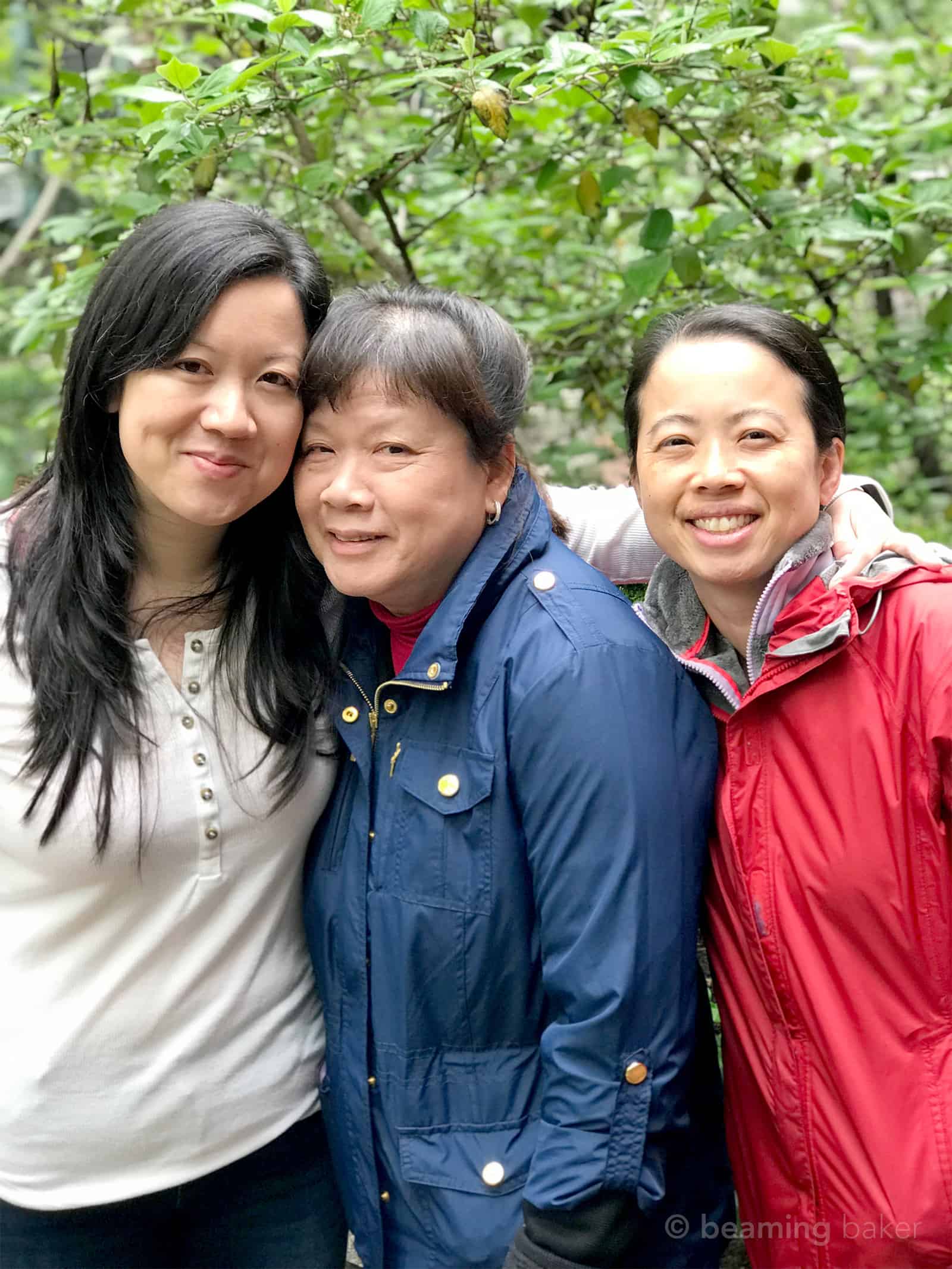 Mother's Day… As for Erik and I, we got together with my mom, my sister Jenny and her two kiddos, Dylan and Kai. Every year, we try to do something a little special for Grams (my mom) and Jenny. That something special usually consists of colorful homemade cards, going out to their favorite places to eat, and of course, making ALL of their favorite sweet treats.
This year, Erik and I made these for Grams:
And a few batches of these for Jenny:
They were all pretty pumped about everything we made, and best of all, we got to show our gratitude to them both. While Jenny is not my momma, I do think it's important to show my appreciation for her general amazingness. Plus, how many wonderful moms do you know? We've GOT to celebrate them all! <3
Hawaii… Last time we chatted, I told you that Erik and I were in the very beginning stages of planning a trip to Hawaii. We've progressed quite a bit and are super excited about going! We're even thinking about going ziplining, but I'm not 100% sure that I can due to my tendinitis (yep, I'm wearing a brace as I type this). Boo…
Anyway, We're both ready to blow off some steam and get our relax-i taxi's on! (Cue the Phoebe GIF!!)
One of the funnest parts of planning a trip is the shopping, amiright? 😉 I love having an excuse to purchase a few new, super frivolous and, thus, extra fun, clothing items (bracelets, sun hats, brightly-printed graphic tees). I'm also strangely fascinated by travel kits. I've been on a search for the perfect travel kit for ages. Is there one that exists that's cute, super useful, compact, and easy to use? I always hate it when the little squeeze bottles are super hard to, ya know, squeeze, and I can't get a drop of shampoo out without basically cracking the bottle. Ah… the fun, frivolous "problems" of leisure travel!
Are you planning on going anywhere this summer? If so, where? Do you ever fly to one region and hit up multiple areas while you're there?
Getting into Shape… And with vacation planning comes gettin' into shape! 😉 In the last few months, Erik and I've been putting the pedal to the metal at the gym. (Shouldn't it be medal for flow/consistency purposes???) We've been focusing on going more regularly and just sticking to it. I'd seen this Ellen interview with Terry Crews (the fittest dude, like ever… and we <3 Terry Jeffords .) and he said to just stick to the habit of going to the gym. Even if you just go there and read a magazine, just go! Erik and I have a tendency of overdoing it at the gym, tuckering ourselves out, and not going back for a week or two. This time around, I was committed to just going and keeping things at an even keel.
I'm pleased to report that it's been going well! Summer bikini season take that! J/k, I'm way too self-conscious to wear a bikini in public… Next goal on the list: Going out to get some gumption! .
Side note: who's SUPER HAPPY that NBC just saved Brooklyn Nine-Nine??? I literally wrote the Terry Jeffords thing right before Erik and I heard it was getting cancelled by Fox. We were pretty bummed about it… until now! .. NINE NINE!
Currently Popular Recipes… here are some of your current recipe faves: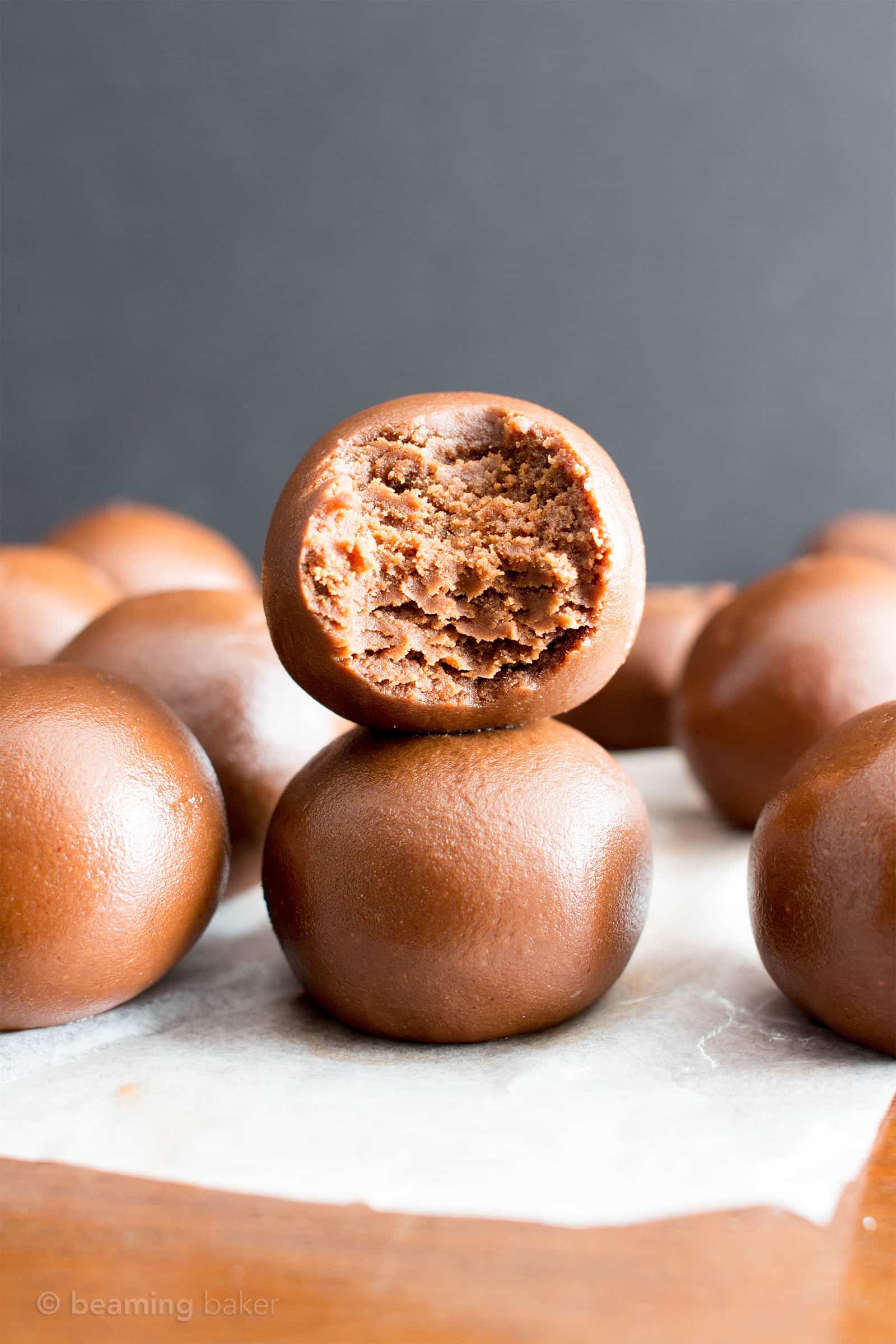 Oldie, but Goodie Recipes that I'm loving right now…  I've been making some of my old frozen dessert favorites, ya know, getting ready for all the summer recipes to come. Funny thing is, one of my all-time faves is currently trending: mango ice cream! That pleased me to no end since I wasn't sure how soon y'all be ready for ice cream recipes.
New SUMMER RECIPES coming your way! Can you guess what recipe this is? Quick poll: are you ready for all the BB ice cream recipes this year or is it still too soon for frozen treats?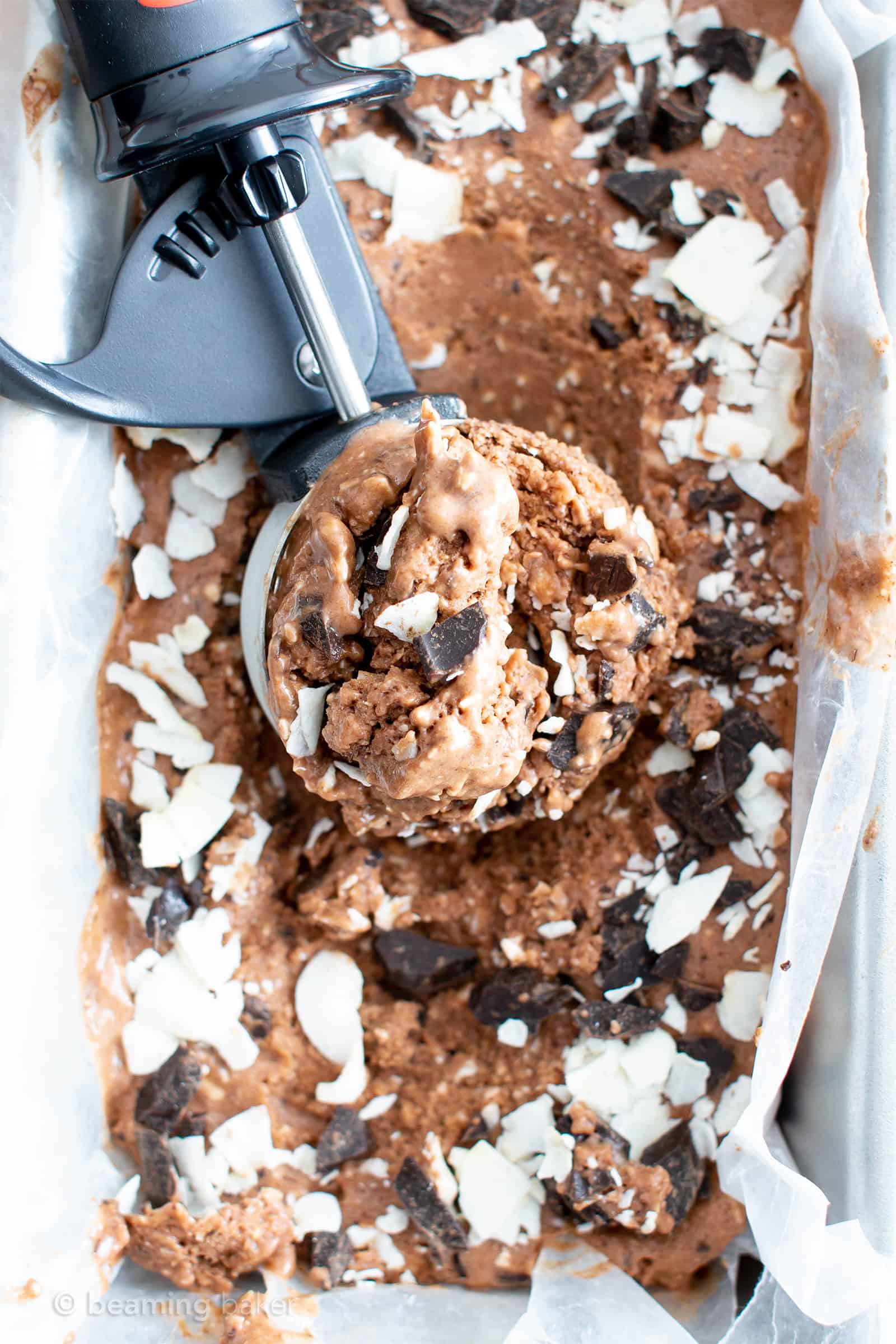 Summer's around the corner… can you believe?? Tell me all about your plans for fun in the sun, chillaxing, and general self-care. 🙂 I can't wait to hear about it all!
Sending you all my love and maybe even a dove, xo Demeter ❤
This post may contain affiliate links, which allow me to make a small commission for my referral, at no additional cost to you.
Facebook ☀︎ Pinterest  ☀︎ Twitter ☀︎ Instagram