15 Easy Gluten Free Vegan Homemade Candy Recipes (Dairy-Free, Paleo, V, GF)
15 Easy Gluten Free Vegan Homemade Candy Recipes (V, GF): a decadent collection of the tastiest homemade candy recipes to satisfy your sweet tooth! Vegan, Gluten Free, Dairy-Free, Paleo.

Happy almost Halloween!! It's that time of year when we can eat all the candy we want and totally not be judged. Right? Right?!? But instead of indulging in all the storebought stuff, let's try whipping these goodies up all by ourselves—at home and everything!
This year, I have all the big plans to make obscene amounts of candy with the fam: almond joy, peanut butter cups, fudge—the works! So I thought it'd be the perfect time to share some lovely (and by lovely I mean ridiculously appetite-inducing) vegan, gluten-free and paleo candy recipes from my fave bloggers around the web. And a few family favorites from yours truly. 😉
Are you ready to dip, drizzle, blend, eat, and repeat? Can you also intrinsically tell that I've already started making and eating loads of candy? Without further ado, I'm happy to share with you my 15 Easy Gluten Free Vegan Homemade Candy Recipes.
Be sure to tell me all about your favorites on this list! I'm always cooking up new ideas for candy, so if you love one, or would really like to see one, comment and let me know.
Just in case I don't "see" ya before the big day, Erik and I wish you a happy, safe and off-the-charts fun Halloween! Remember to hashtag me on Instagram if you make any Beaming Baker treats. 🙂
SHOP THE RECIPES
And, here are a few items I used to make today's recipes:
2-Tablespoon Cookie Scoop | Baking Pan (8-inch) | Maple Syrup | Cookie Sheet | Coconut Sugar | Cooling Rack | Silicone Spatulas | Coconut Oil |
[amazon_link asins='B000SSVRYM,B002BFQR3G,B001CCZL7W,B0083QJU72,B003W0UNM0,B000Q3D95Y' template='BB-ProductCarousel' store='beamingbake0c-20′ marketplace='US' link_id='b0a91c32-51e6-11e7-8cb1-214ef058fbd2′]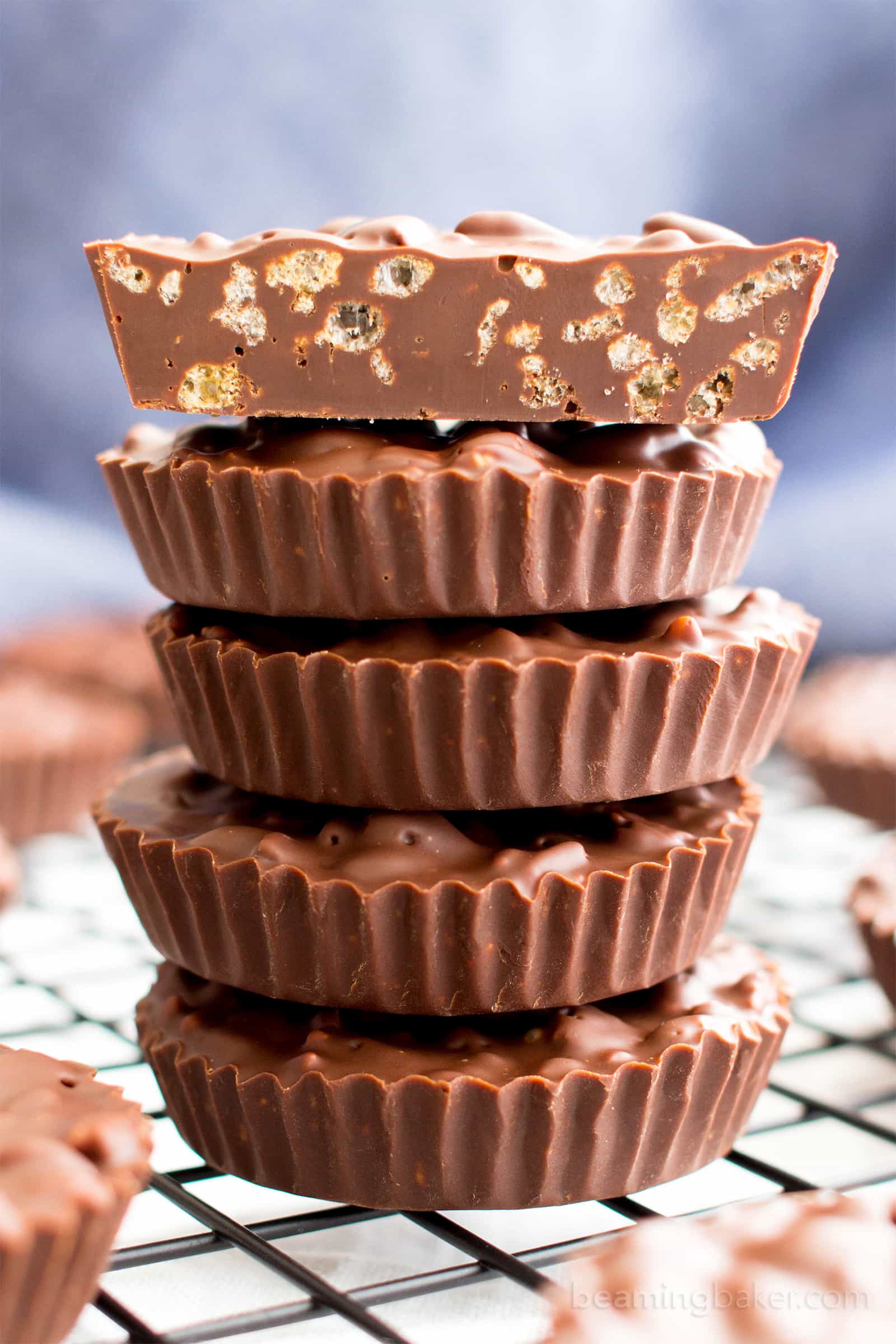 Dark Chocolate Sea Salt Almonds (Gluten-Free, Vegan if using vegan chocolate & organic sugar) by Sally's Baking Addiction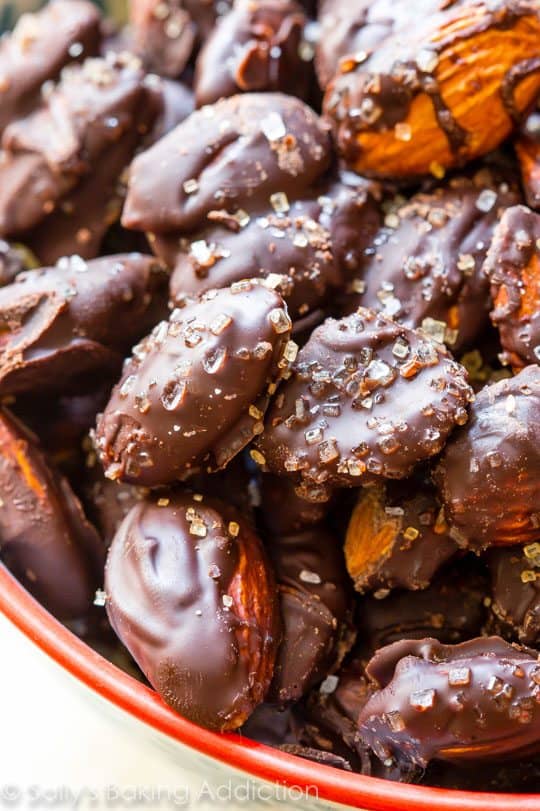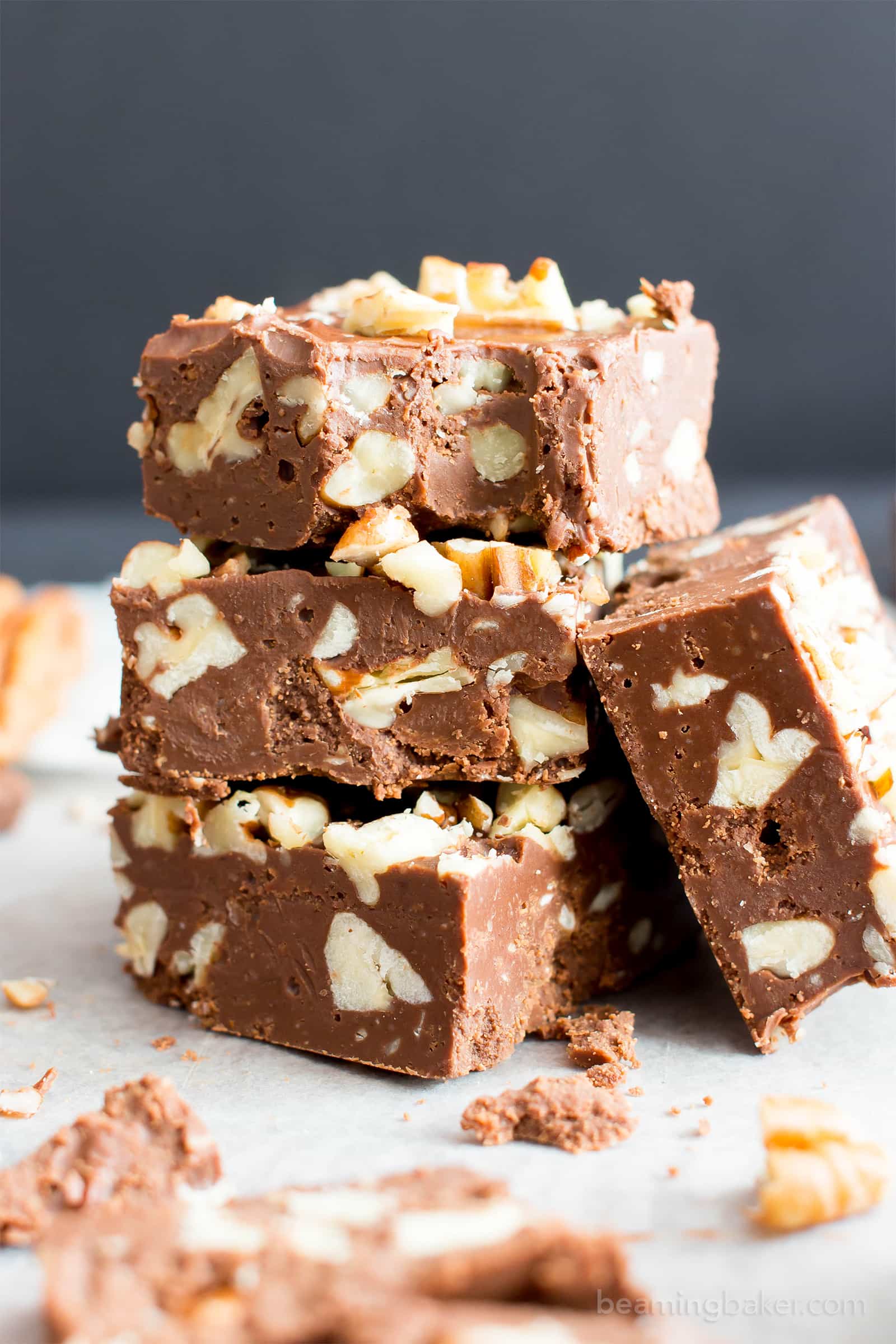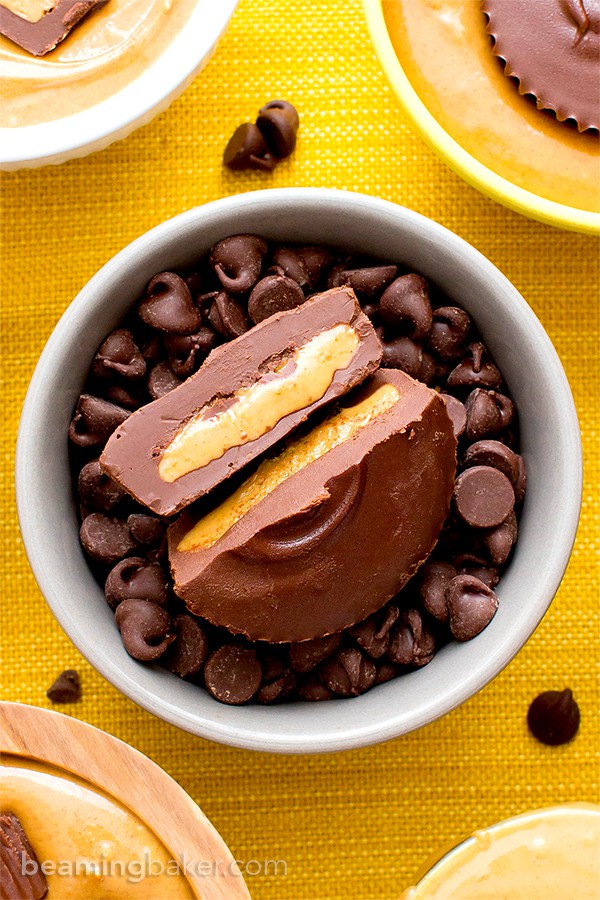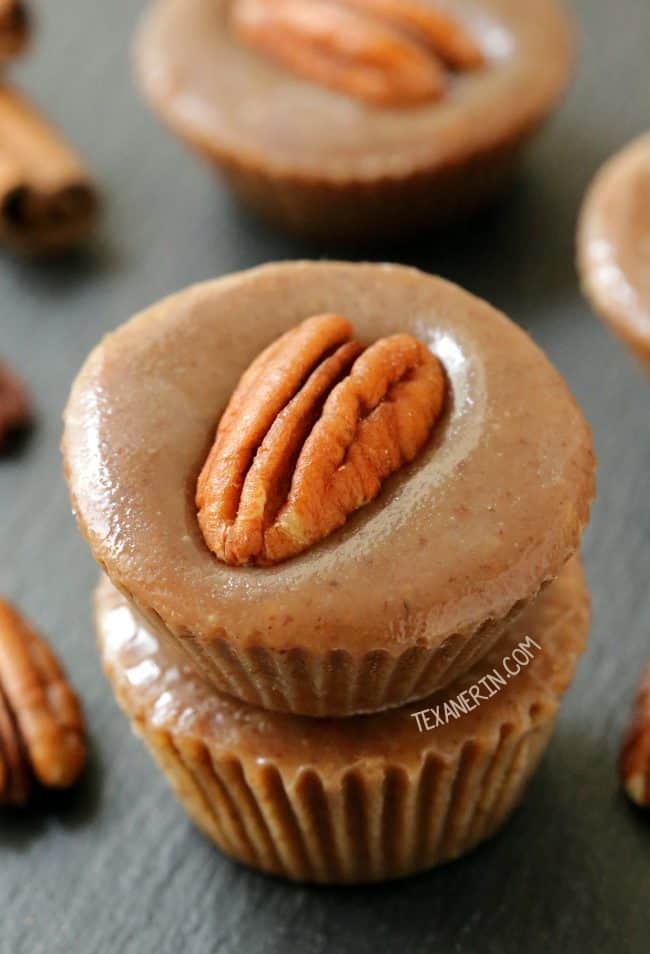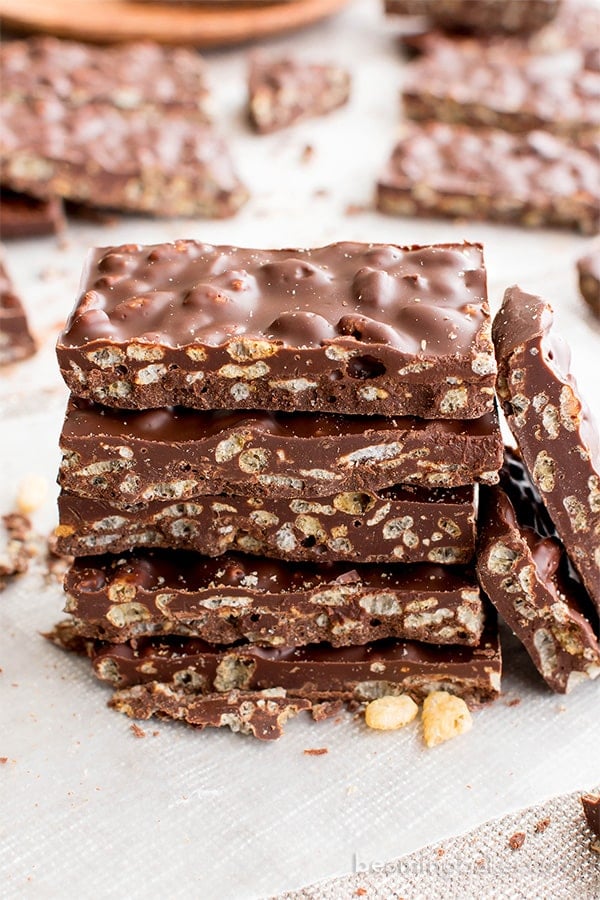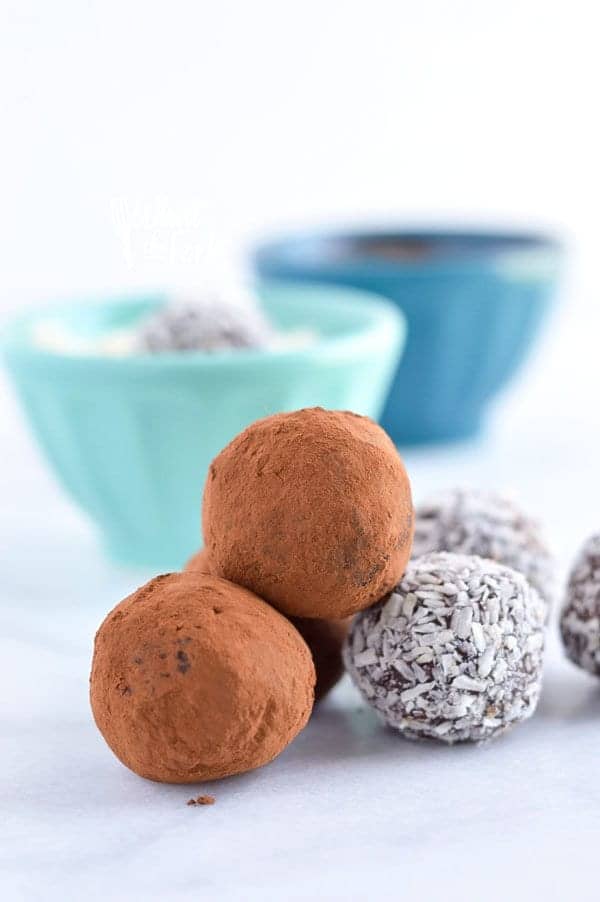 Paleo Almond Joy (Vegan, Gluten Free, Dairy-Free, Refined Sugar-Free)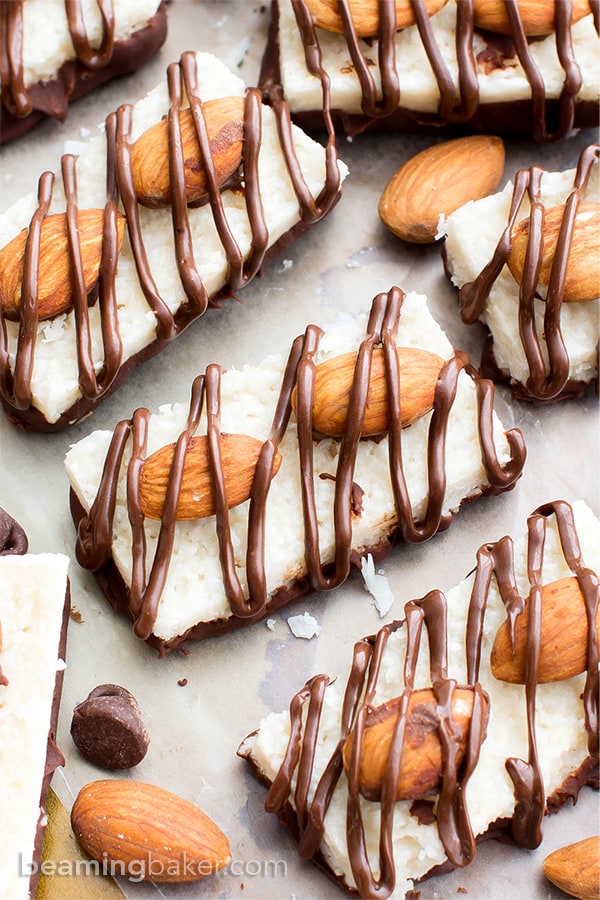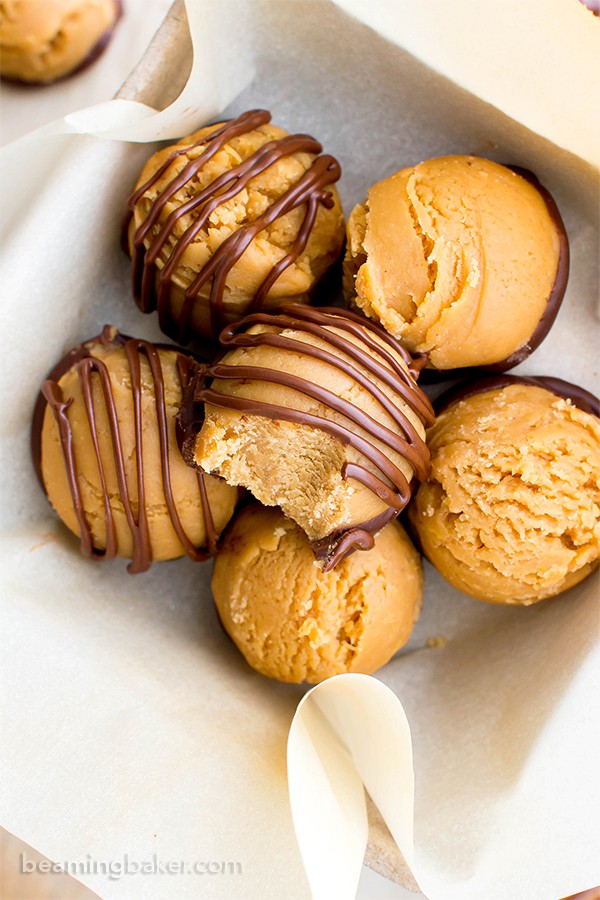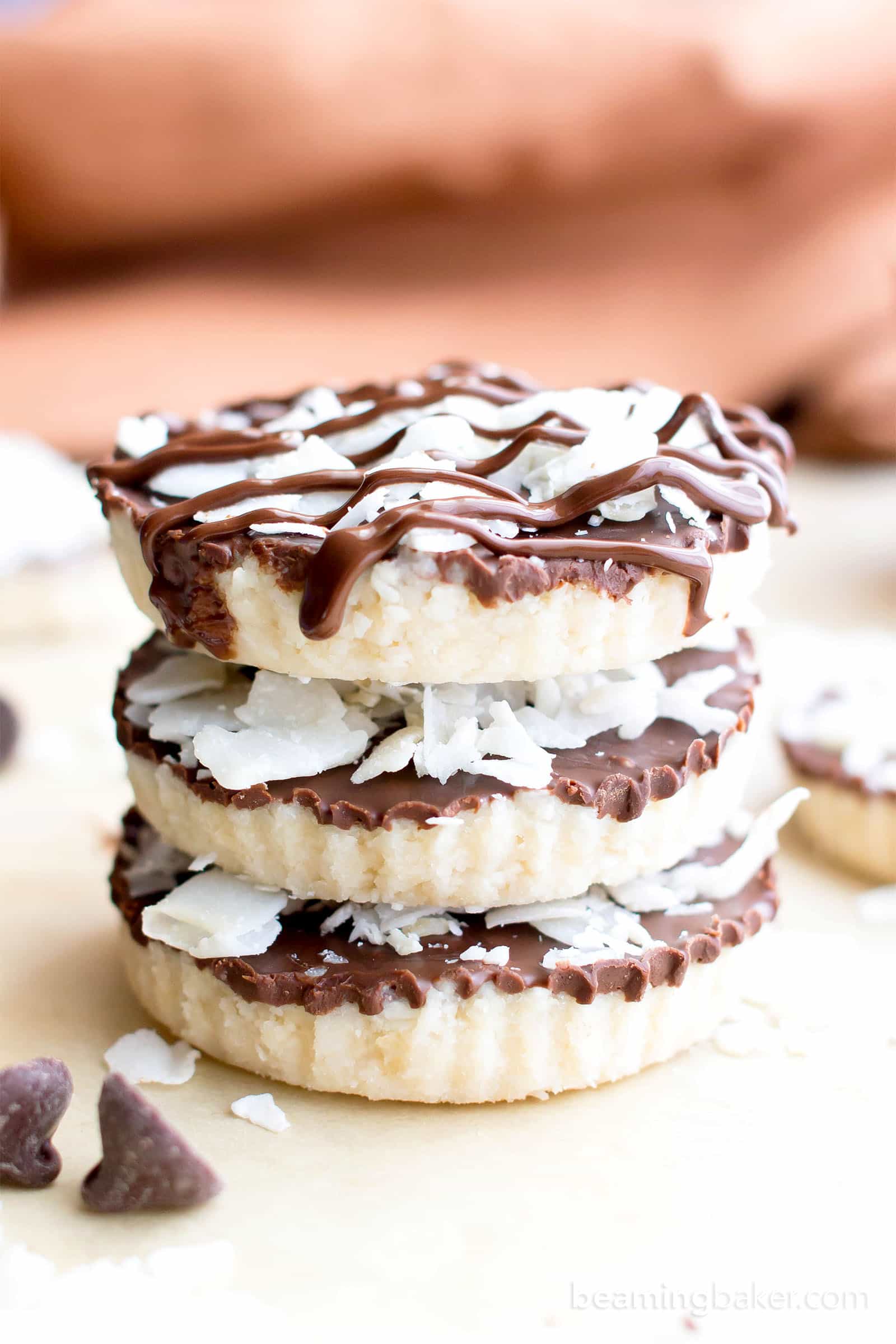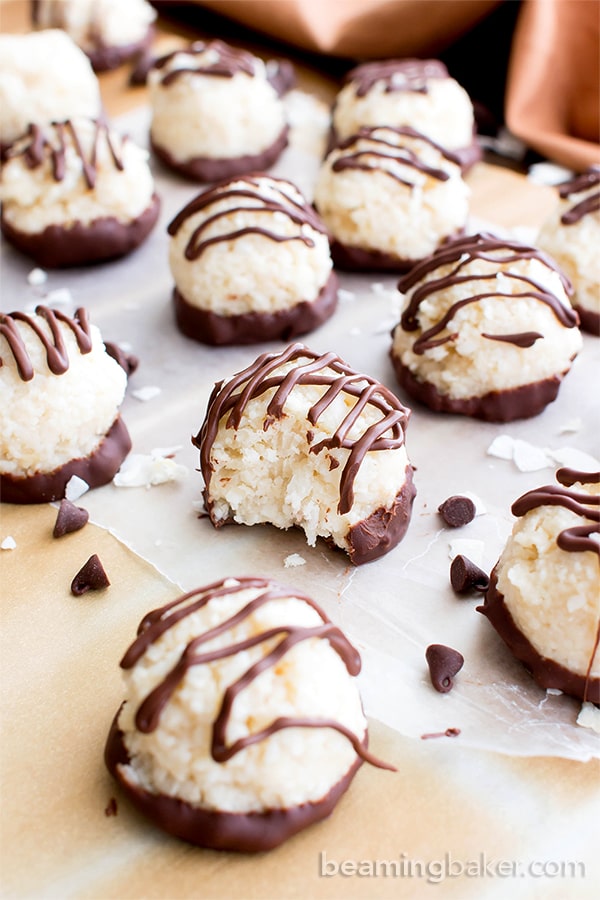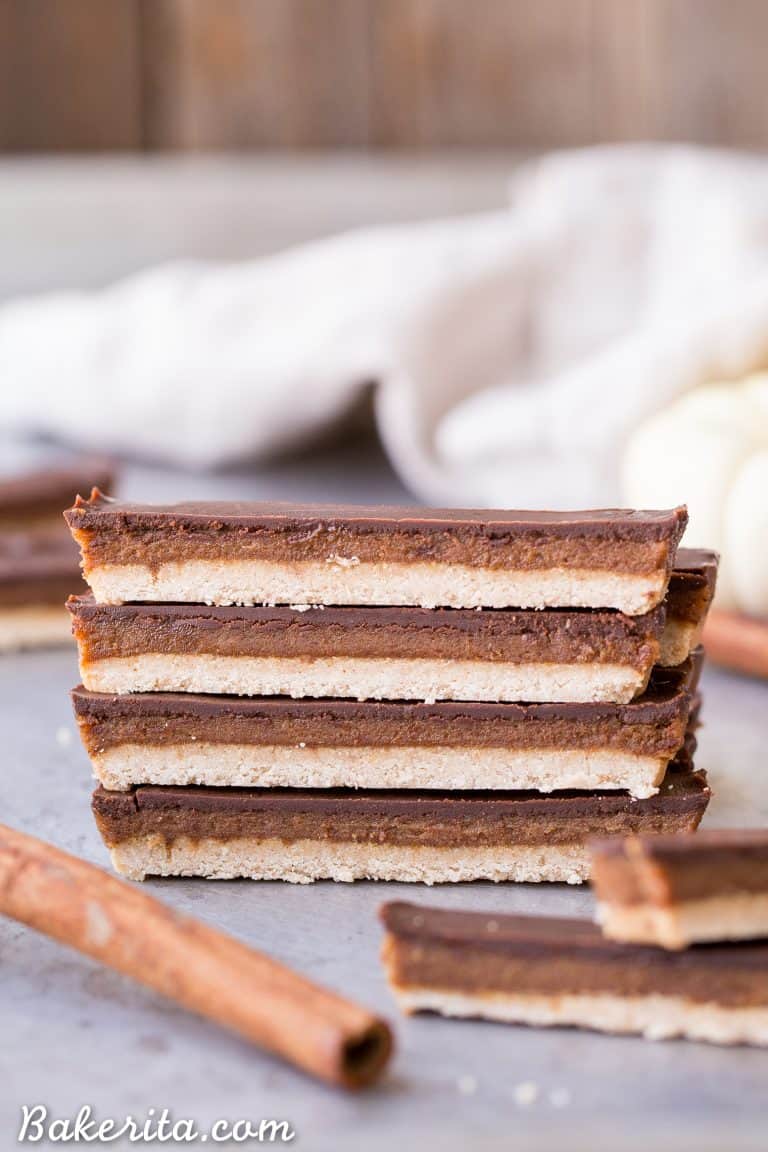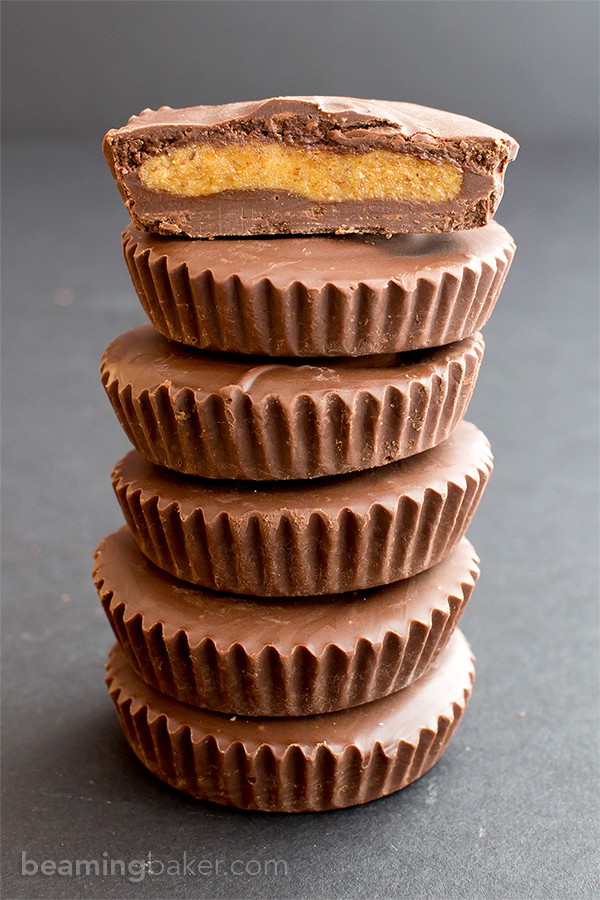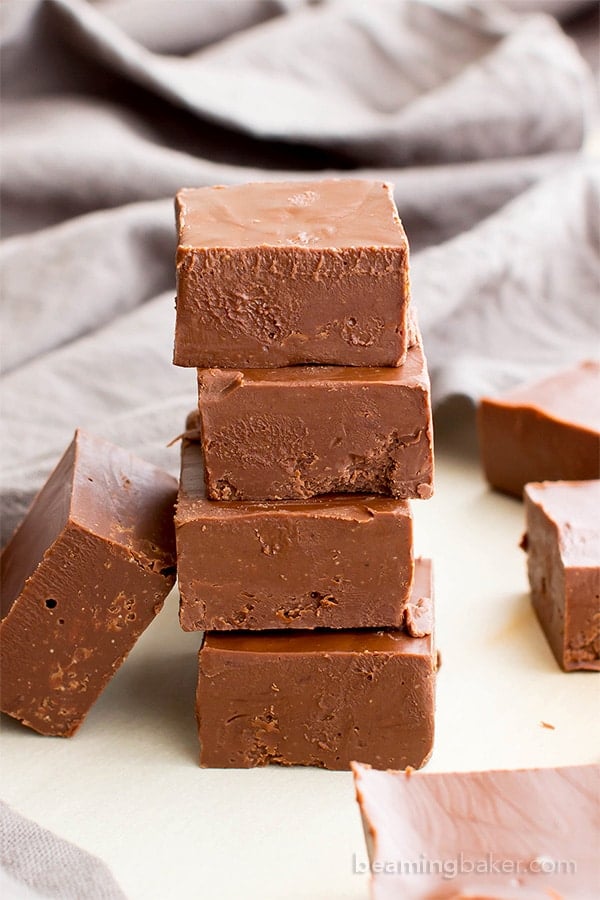 Just in case you're looking for a few more homemade candies and sweet treats… (all vegan, dairy-free, gluten-free)
No Bake Chocolate Coconut Bars | Homemade Almond Joy Cups | Ultimate No Bake Peanut Butter Chocolate Bars | Chocolate Peanut Butter Crunch Bars | Jack Skellington Mounds Cups | Chocolate Peanut Butter Spiderweb Brownies | Paleo Chocolate Almond Butter Fudge Cups | Chocolate Chip Cookie Dough Truffles | and… No Bake Almond Butter Paleo Brownie Bites, just for fun. 😉
☀︎ More Plant-Based Allergy-Friendly Recipe Roundups ☀︎
15 Easy Healthy Gluten Free Vegan Snack Recipes
15 Healthy Protein-Packed No Bake Energy Bite Recipes (Gluten Free, Vegan, Paleo, Dairy-Free)
15 Amazing Paleo Gluten Free Vegan Candy Recipes
15 No Bake Paleo Vegan Desserts (Gluten-Free, Dairy-Free, Vegan, Paleo)
15 Healthy Gluten Free Vegan No Bake Snacks (V, GF, Paleo)
This post may contain affiliate links, which allow me to make a small commission for my referral, at no additional cost to you. Thank you for supporting Beaming Baker.
Facebook ☀︎ Pinterest  ☀︎ Twitter ☀︎ Instagram