15 Easy Healthy Gluten Free Vegan Snack Recipes
15 Easy Healthy Gluten Free Vegan Snack Recipes (V, GF): a yummy collection of easy 'n healthy plant-based snacks to help you get fueled! Vegan, Gluten-Free, Dairy-Free, Protein-Rich.

Happy Labor Day weekend! How's your long, relaxing weekend going so far? I hope you've been getting all the rest, relaxation and, um, even more rest… because who doesn't need that? 🙂
Since we're officially in back-to-school mode now, I thought it'd be high time to share some of the tastiest, easiest and deliciously healthy snack recipes from a few of my friends. You're totally excited, be honest!
If you're like me, you're on a constant, endless search for the perfect snack. Then, when you find and make it, you go on the search again because: variety is the spice of life. Okay, okaaaaay, I HAD to say that. For some reason that saying has been stuck in my head like crazy lately.
Maybe my mind is trying to tell me something. Hmm…
Quick, let's change the subject before I get to that goshdarn thinking again (as if writing requires none at all). Sooooo… snacks!
What's your favorite kind? Bites, bars, muffins, um… candy?? Oooh, yummy! Let me know what snack you're always craving, so I can whip up a few recipes and, if they're on point, share with y'all!
In the meantime, are you ready to do this? Let's get our snack on! Hooray for 15 Easy Healthy Gluten Free Vegan Snack Recipes!
Also, here are a few items I used to make today's recipes:
2-Tablespoon Cookie Scoop | Baking Pan (8-inch) | Maple Syrup | Cookie Sheet | Coconut Sugar | Cooling Rack | Silicone Spatulas | Coconut Oil
[amazon_link asins='B000SSVRYM,B002BFQR3G,B001CCZL7W,B0083QJU72,B003W0UNM0,B000Q3D95Y' template='BB-ProductCarousel' store='beamingbake0c-20′ marketplace='US' link_id='b0a91c32-51e6-11e7-8cb1-214ef058fbd2′]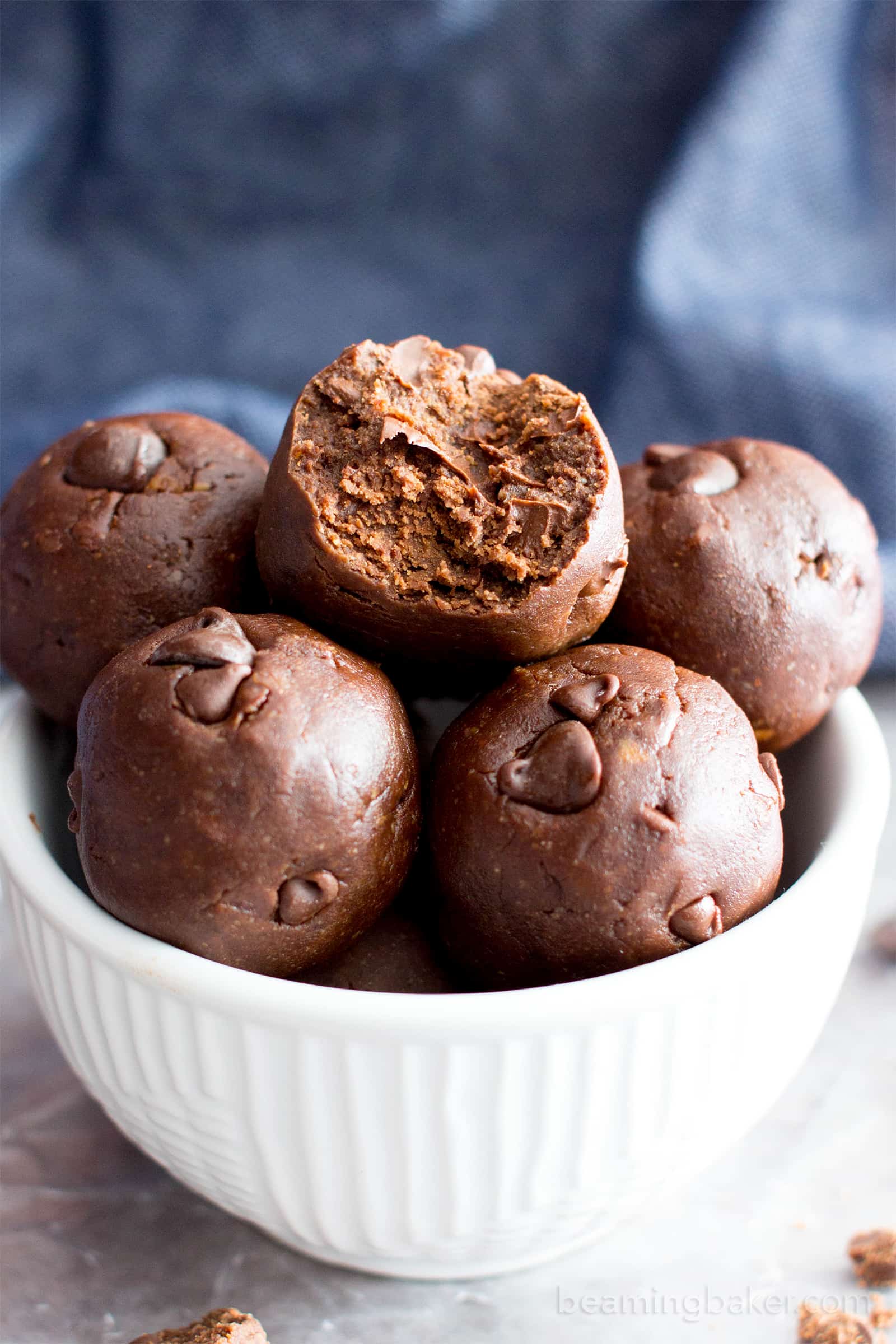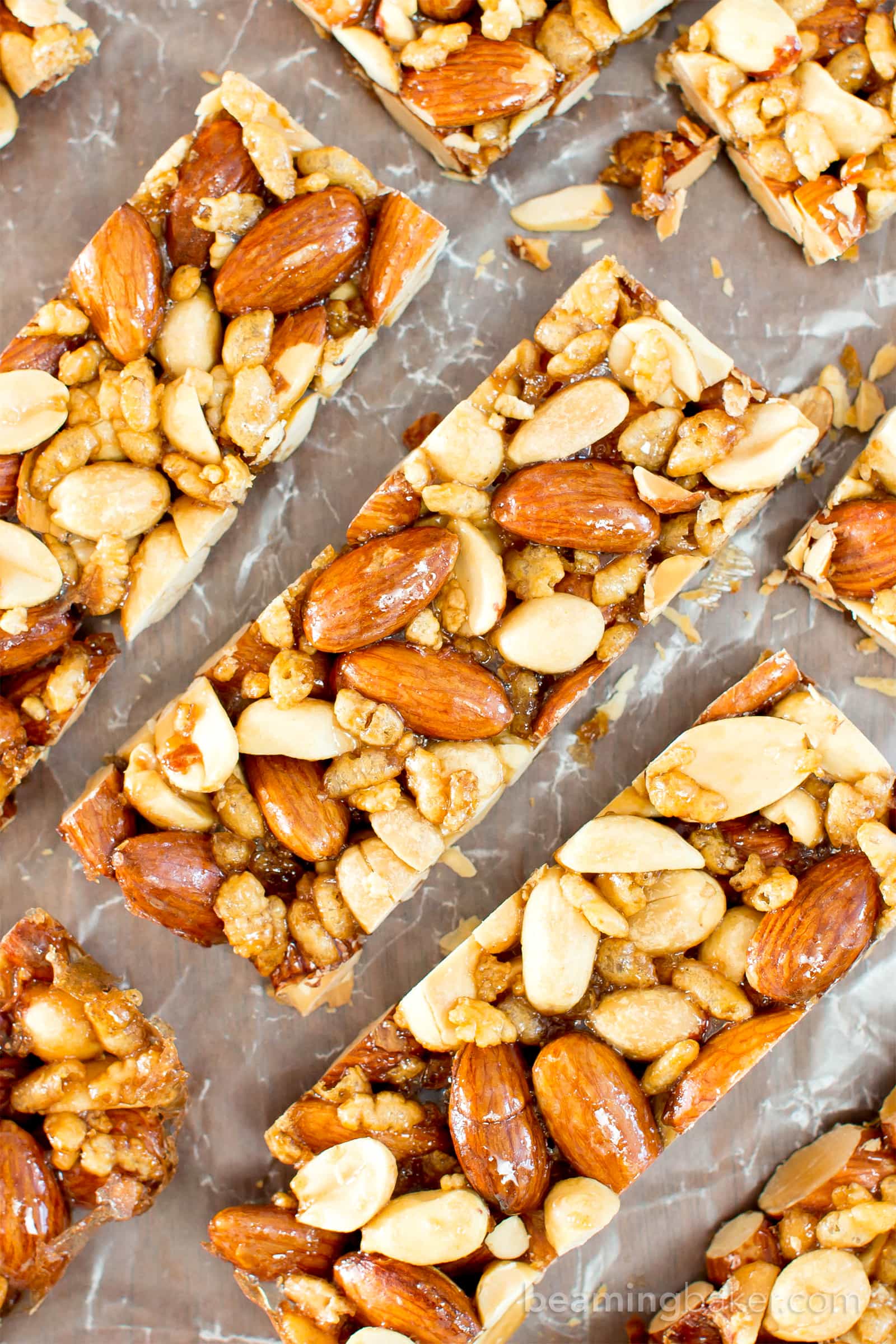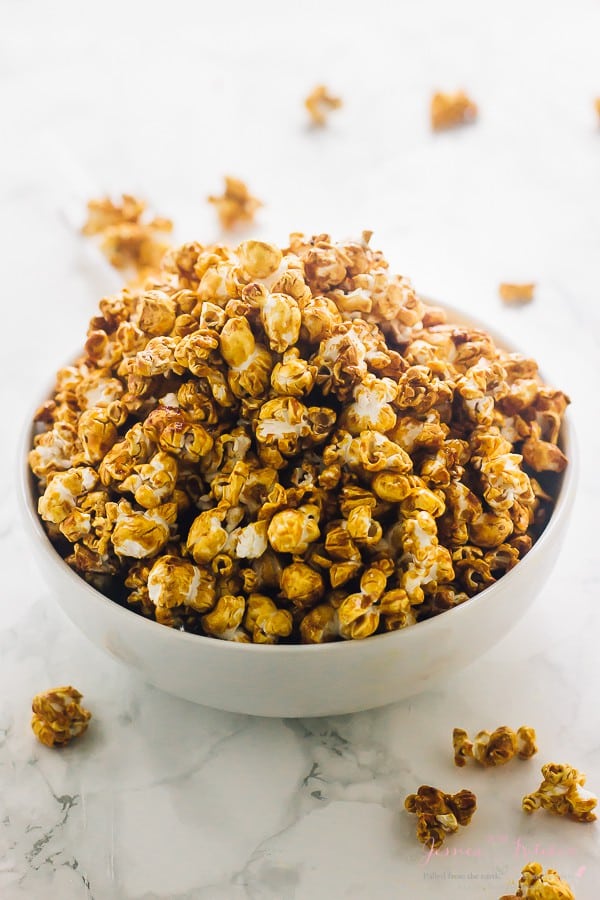 No-bake Oatmeal Cookies (Vegan, Gluten-Free, Dairy-Free, Whole Grain) by Texanerin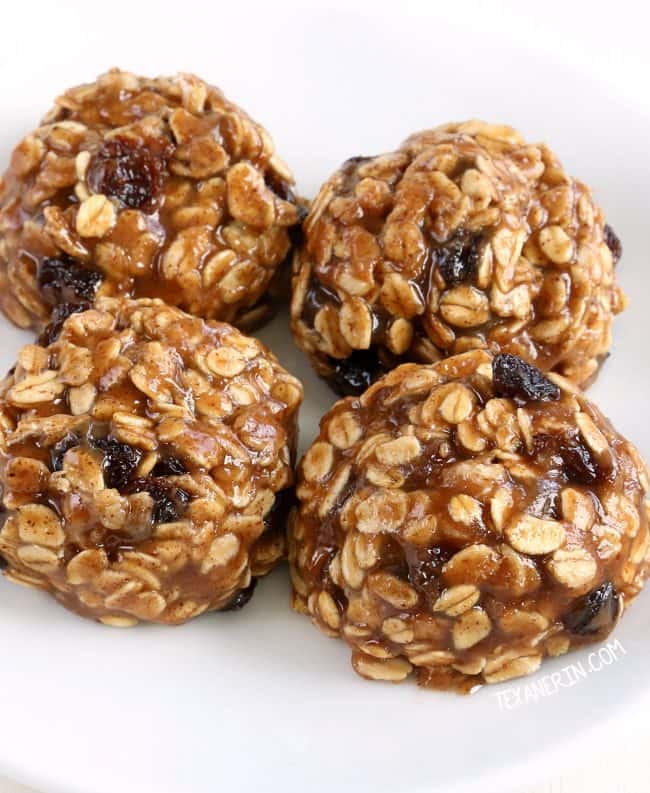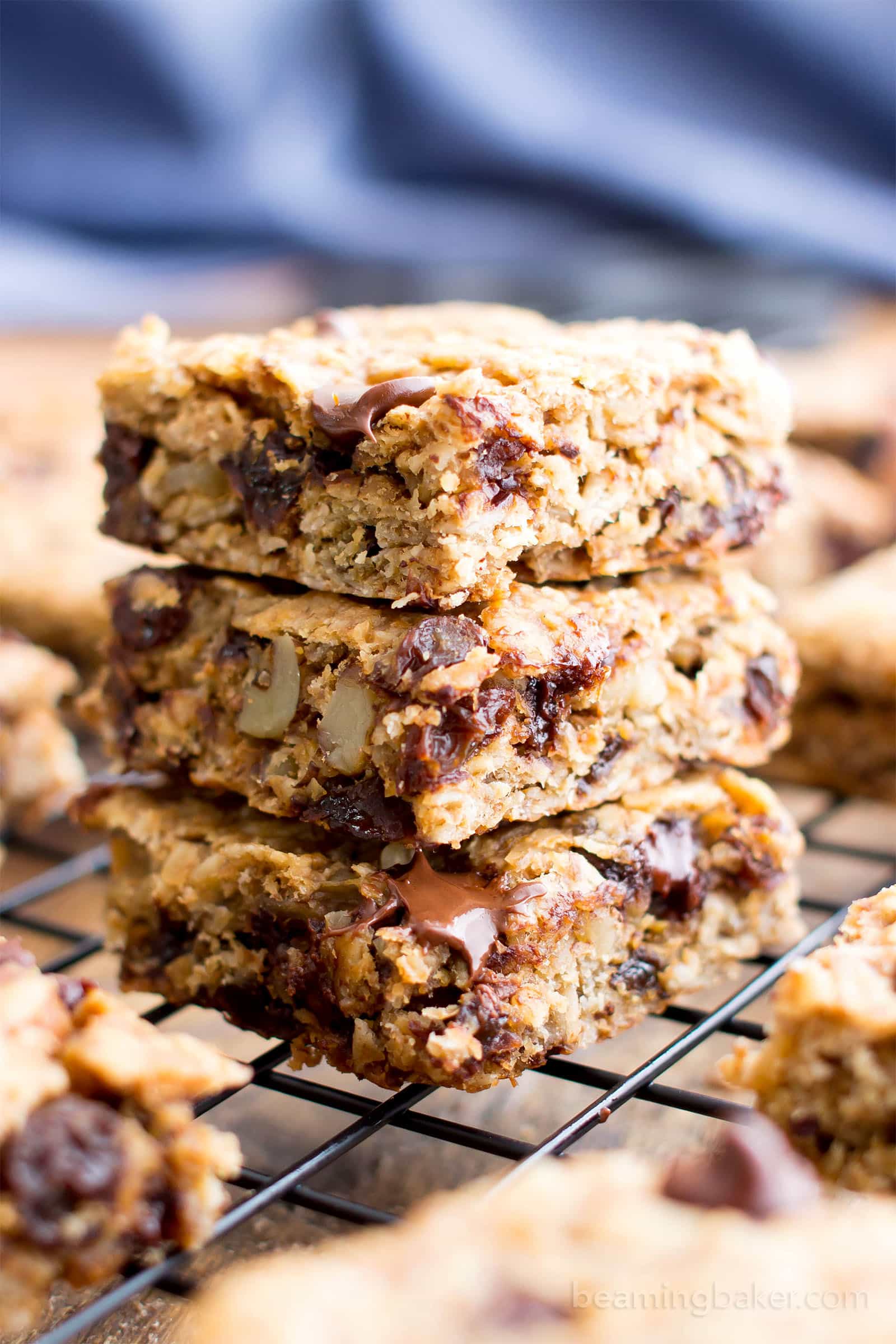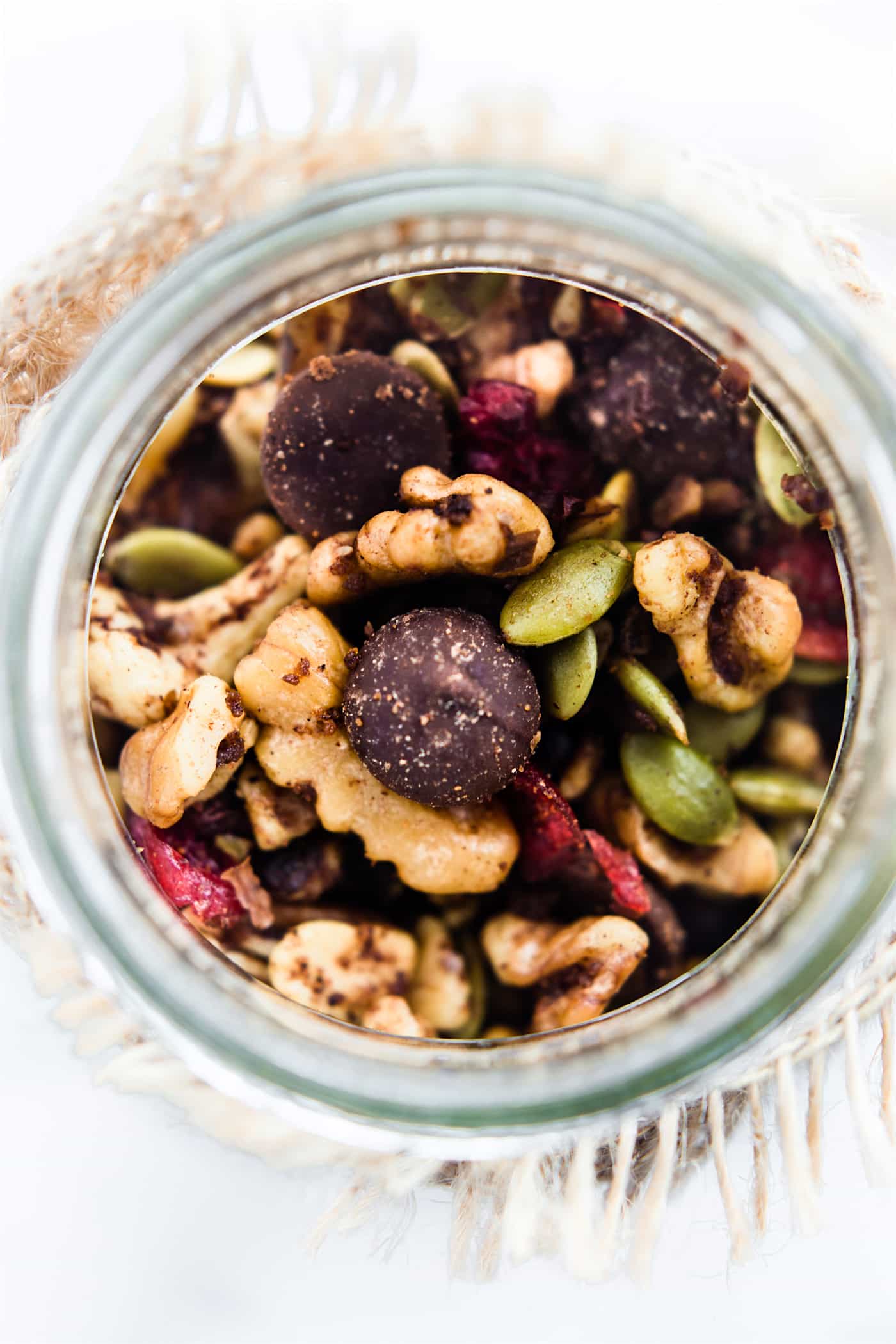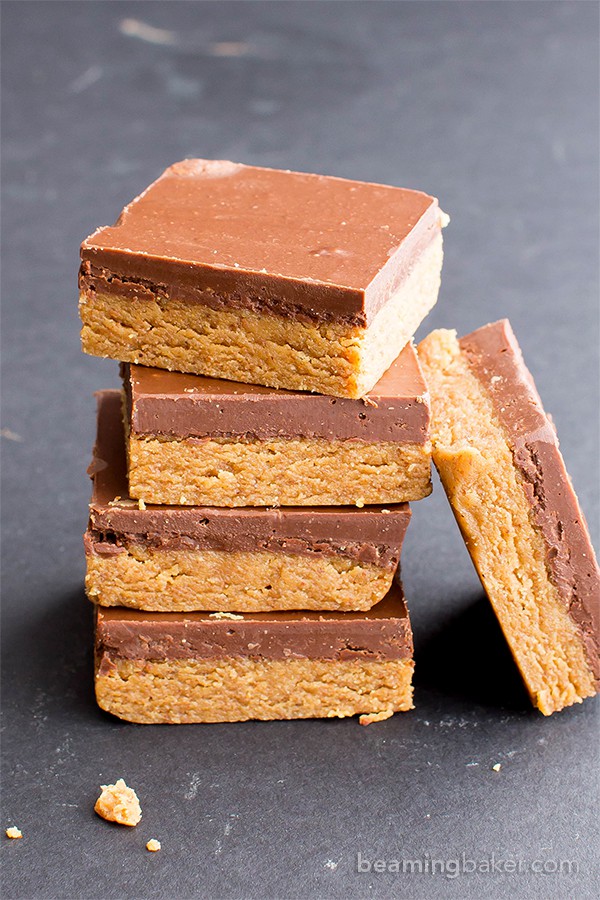 No Bake Almond Fudge Protein Bars (Vegan, Gluten-Free, Refined Sugar-Free, Dairy-Free) by Running with Spoons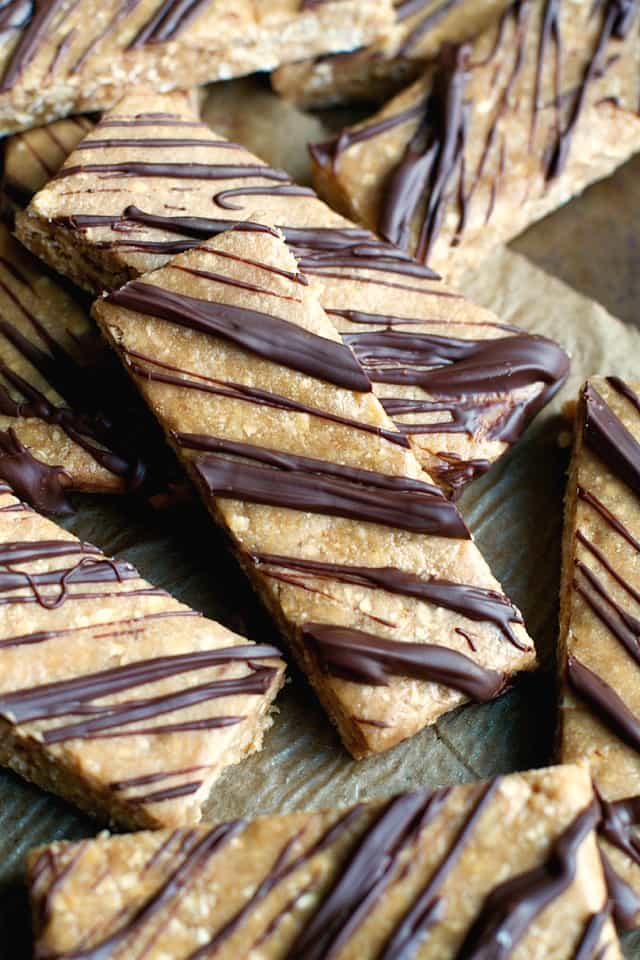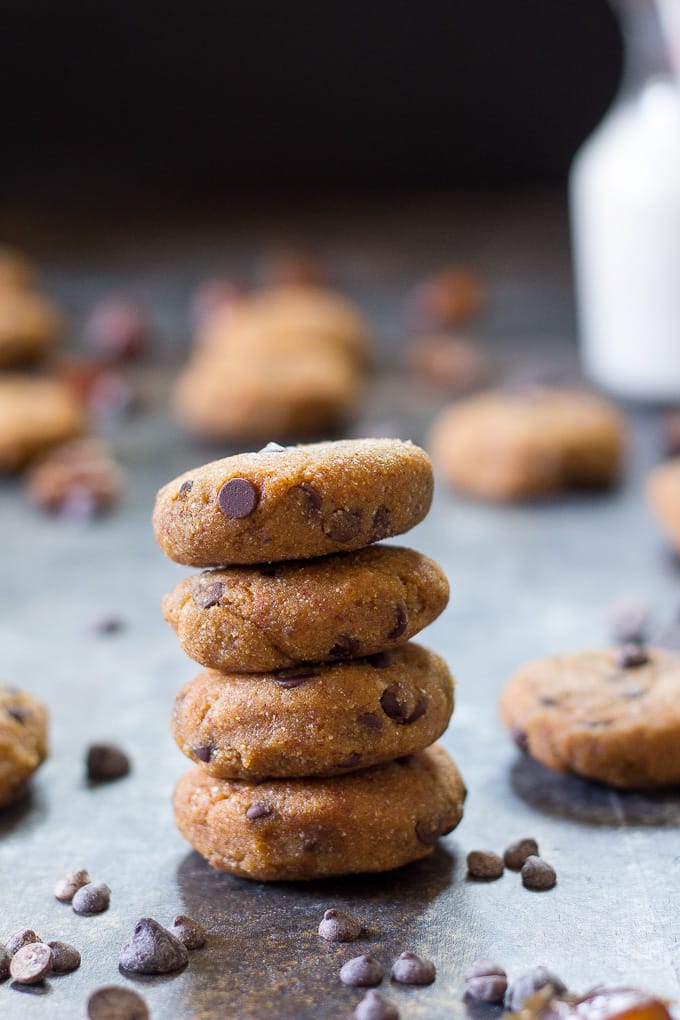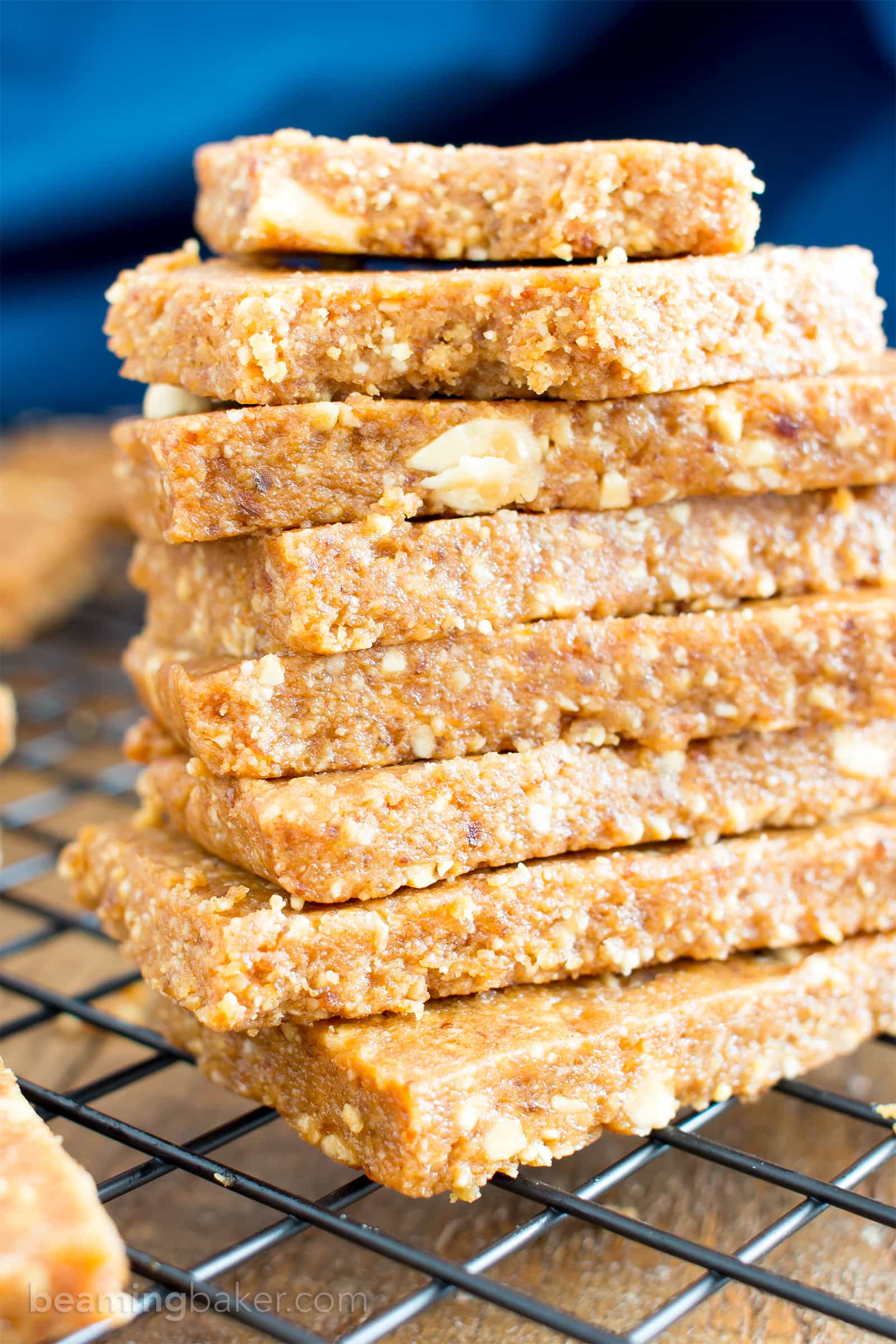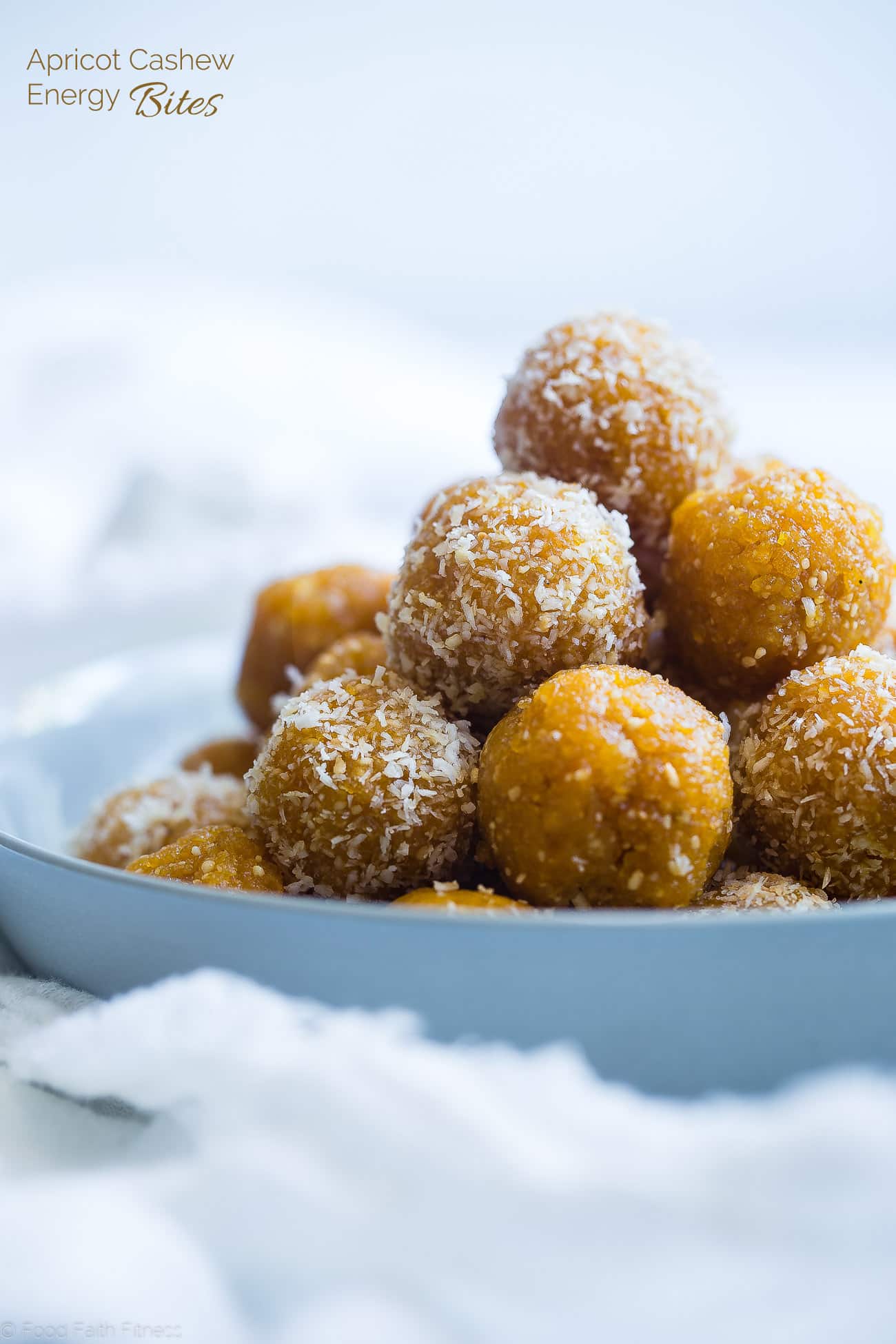 Mint Chip Energy Bites (Paleo, Vegan, Gluten-Free, Dairy-Free) by Lexi's Clean Kitchen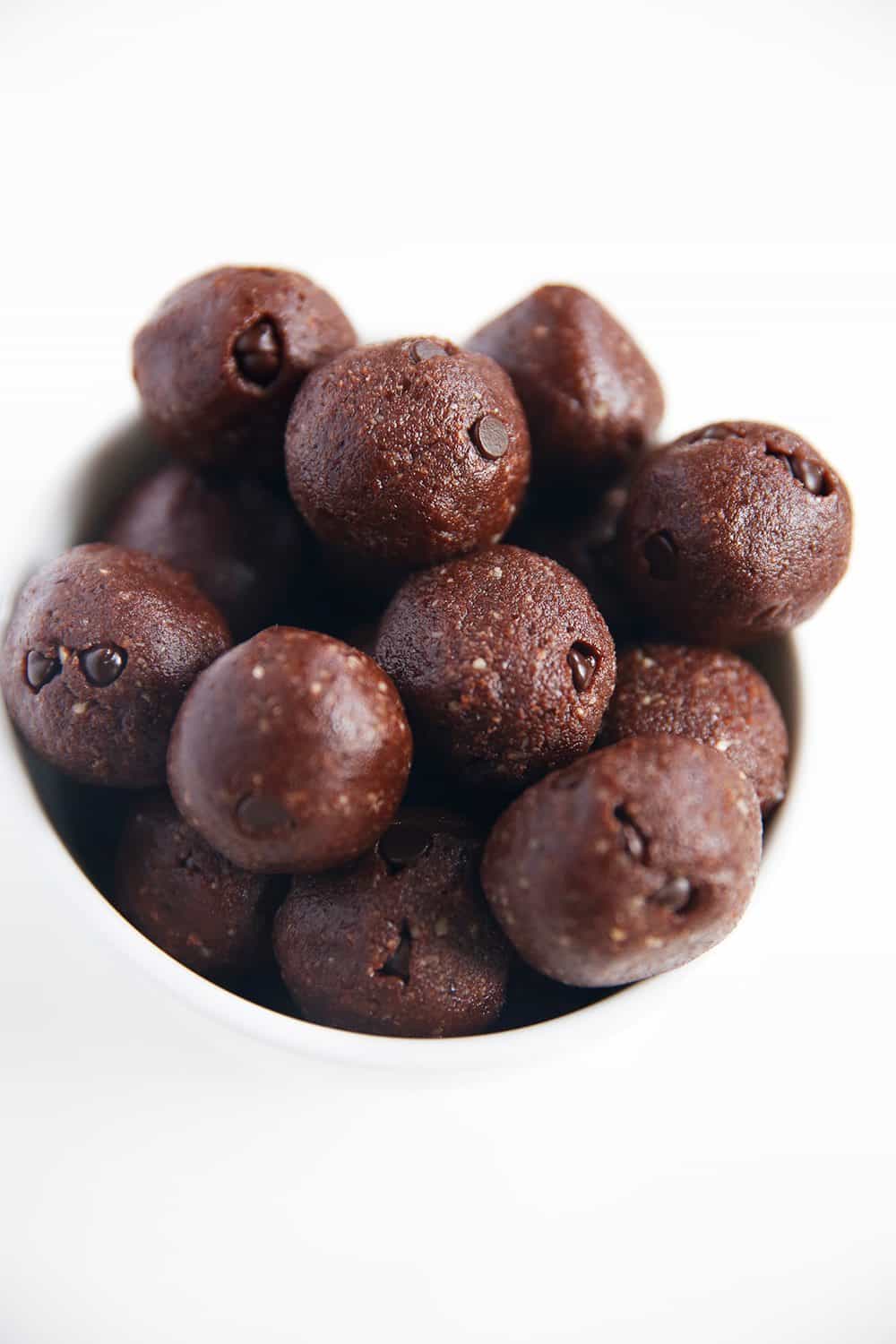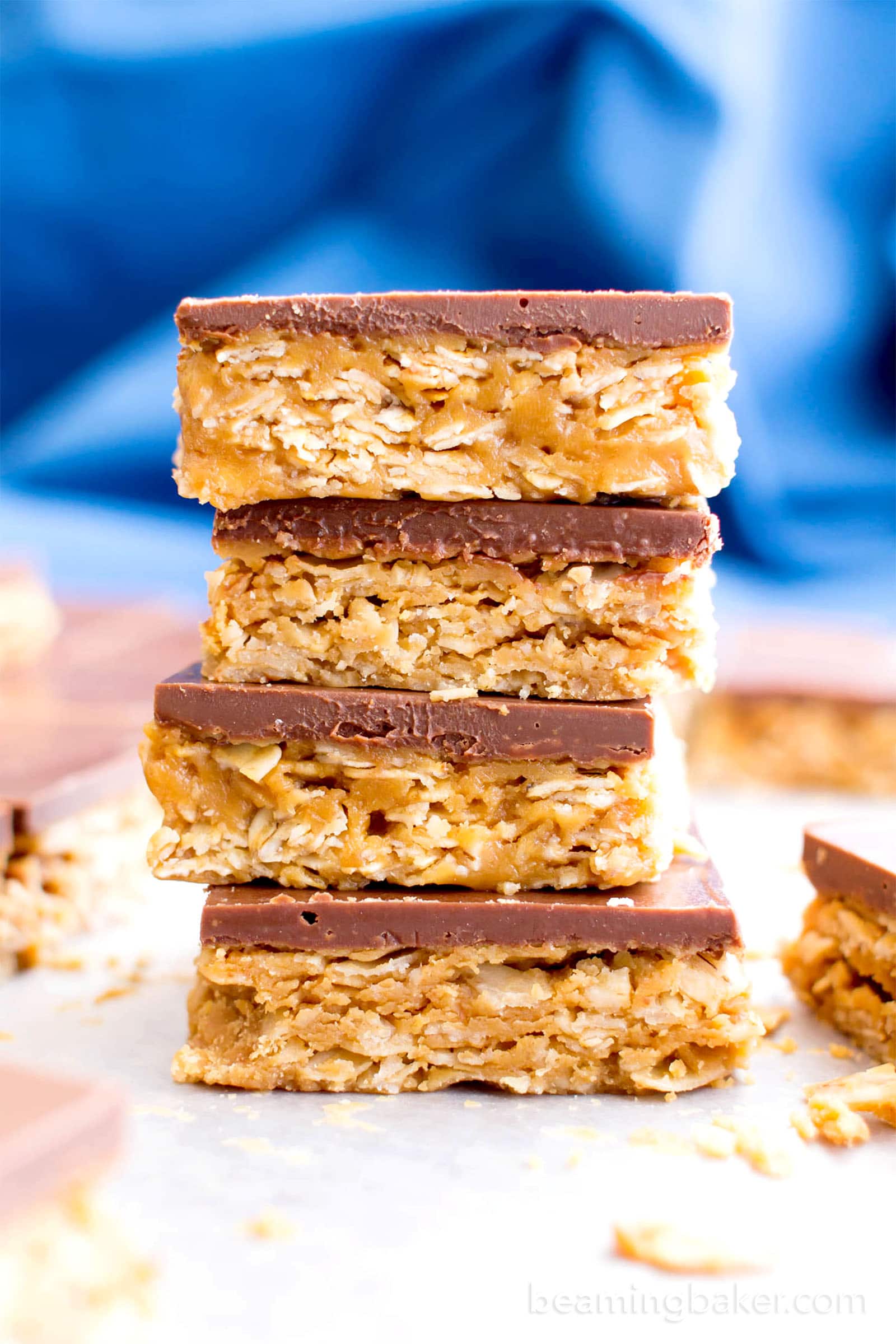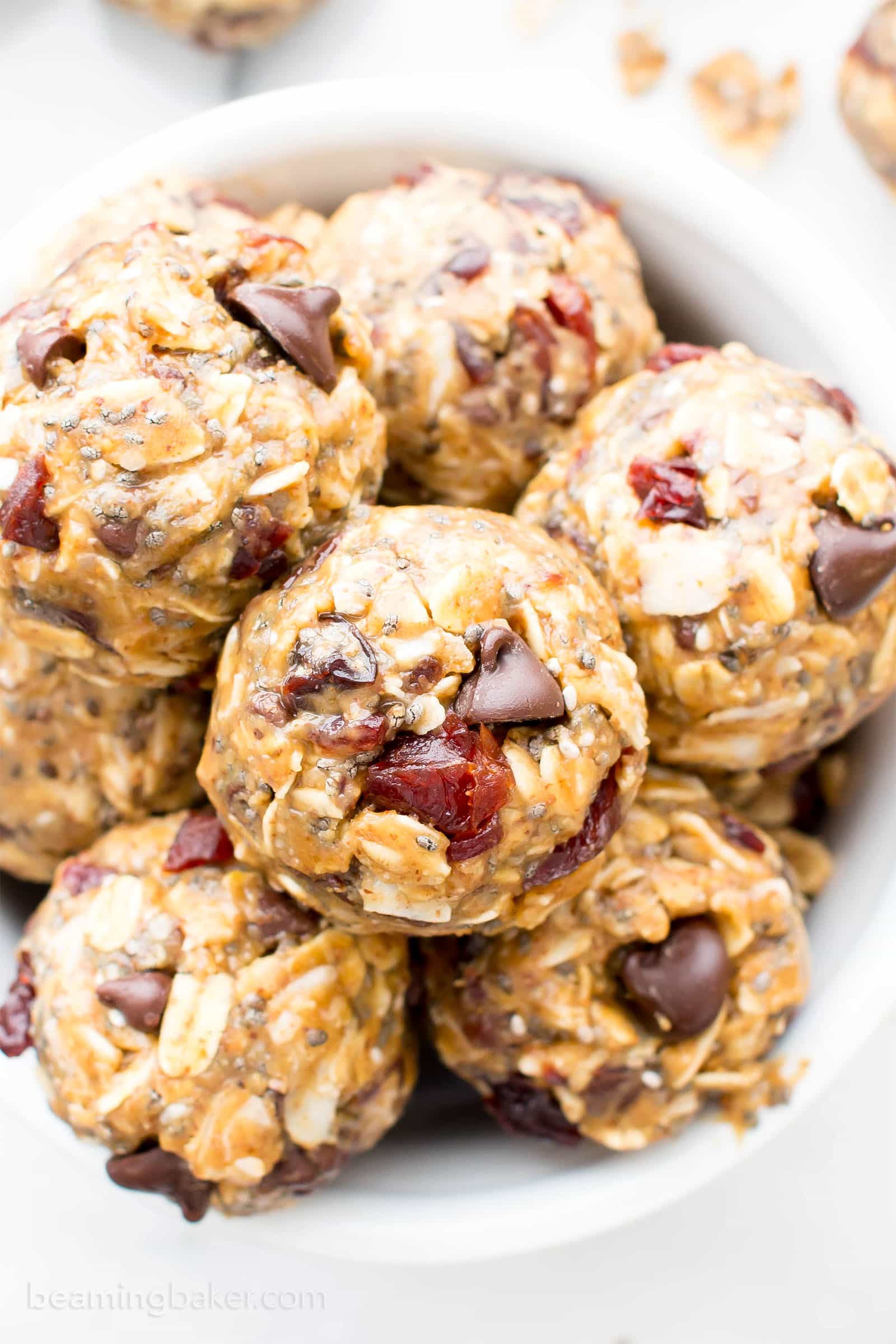 A few more gluten free vegan snacks, just in case you're hankering for it… 😉
3 Ingredient No Bake Peanut Butter Oatmeal Cookies | No Bake Oatmeal Raisin Granola Bars | Pumpkin Chocolate Chip Muffins | 4 Ingredient No Bake Peanut Butter Coconut Oatmeal Cookies | Homemade Dark Chocolate Sea Salt KIND Nut Bars | Almond Butter Oatmeal Chocolate Chip Cookies | Chocolate Chip Cookie Dough Bites
As always, sending you all my love and maybe even a dove, xo Demeter ❤️
If you loved these 15 Easy Healthy Gluten Free Vegan Snack Recipes, then you'll enjoy these recipe roundups!
☀︎ More Plant-based Allergy-friendly Recipe Roundups ☀︎
15 Healthy Protein-Packed No Bake Energy Bite Recipes (Gluten Free, Vegan, Paleo, Dairy-Free)
15 Amazing Paleo Gluten Free Vegan Candy Recipes
15 No Bake Paleo Vegan Desserts (Gluten-Free, Dairy-Free, Vegan, Paleo)
15 Healthy Gluten Free Vegan No Bake Snacks (V, GF, Paleo)
This post may contain affiliate links, which allow me to make a small commission for my referral, at no additional cost to you. Thank you for supporting Beaming Baker.
Facebook ☀︎ Pinterest  ☀︎ Twitter ☀︎ Instagram