Coffee Talk #4: a chance to catch up on the little things in life. 🙂 July 2018.
Hi there! It's that time of month again… well, not that time, but the time in which we catch up and have a little chat-a-roo. I'll say some things, you'll say some things (in the comments below, I hope!) and we'll share a few fresh-baked cookies and perhaps a fresh pot of tea. You ready? Let's do it!
Dylan's Graduation… My very soon to be five-year-old nephew just graduated from preschool. As his momma, Jenny, always says, "He's all growns up!" Let me tell you, autocorrect sure gets sassy whenever I try to type "crowns." Okay, that was supposed to say "growns" and not "crowns". . Anyway, Dylan aka PB has a super special place in my heart because he's my first nephew! He officially made me an aunt. I saw him the day he was born, rubbed his mama's belly before he even arrived, and have had the amazing opportunity to see him grow up, bit by bit. It was surprisingly/not-so-surprisingly emotional seeing him walk across the "stage" aka dirt path to his graduation. He was all smiles and even a generous side of sassy as he and his class performed graduation-inspired (or something hehe) dances.
His mama (my sister) is gettin' good and ready to bring him to his first day of kindergarten in a couple of months, but we both agreed that it won't get too "real world" until he hits 2nd grade, which we know is BRUTAL. 😉 Heh heh. J/k! Obviously, middle school is when things really get real. Lol.
My heart was bursting seeing him up there… and when he was handed his graduation certificate, Erik and I screamed/cheered his name loudly, to the chagrin of nearby families. Oh well!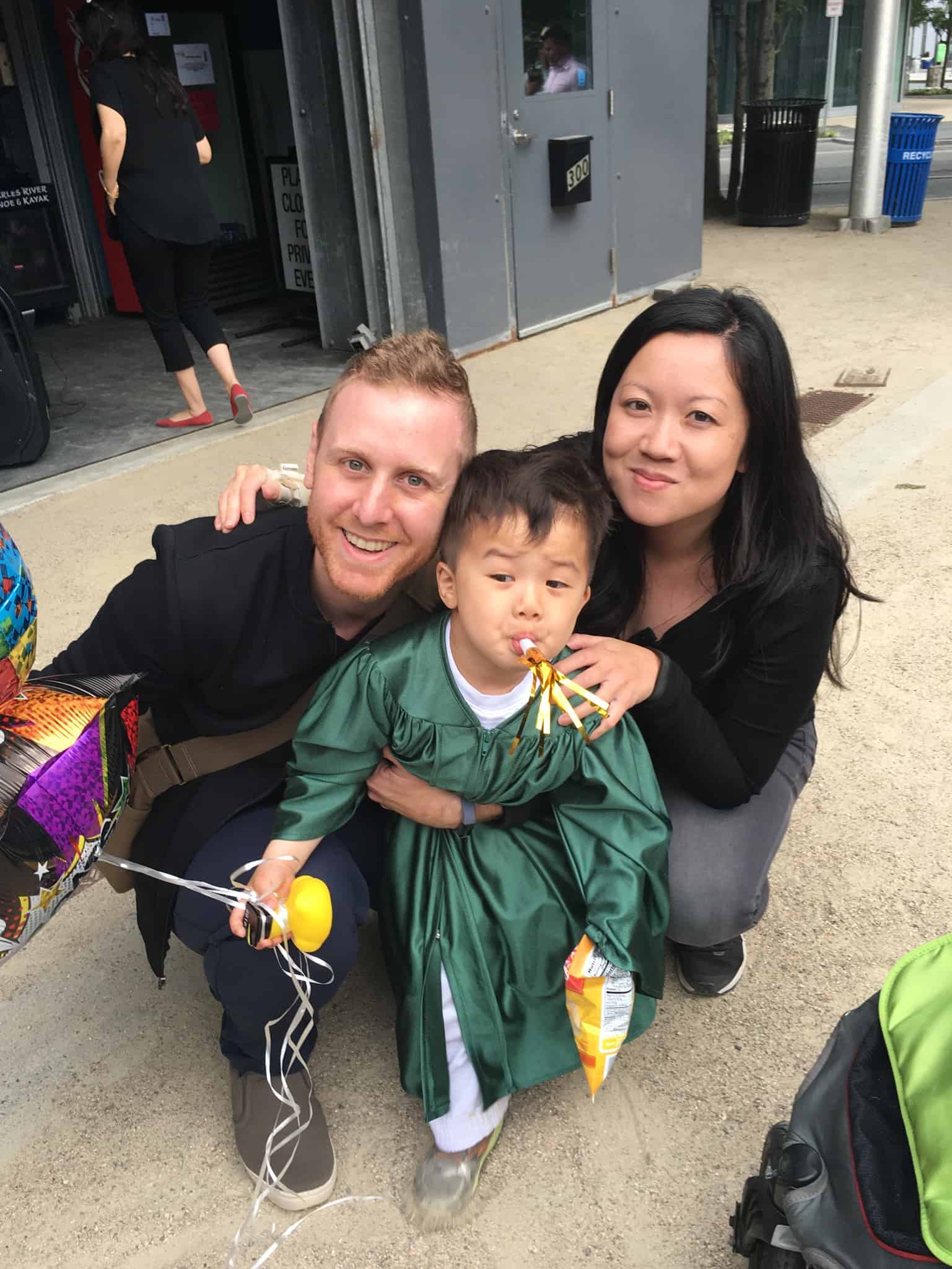 Hawaii Trip… We went!! Which island you may be asking? Kauai. We went on the recommendation of a few of you readers and my sister Penny. She absolutely loves that island and always gushes about it. We had a super chill time, just focusing on relaxing, jogging a bit, going to the beach, and just generally taking things nice and slow. It was our first vacation without a ton of work obligations happening 24/7 throughout the trip, so that was really, really nice.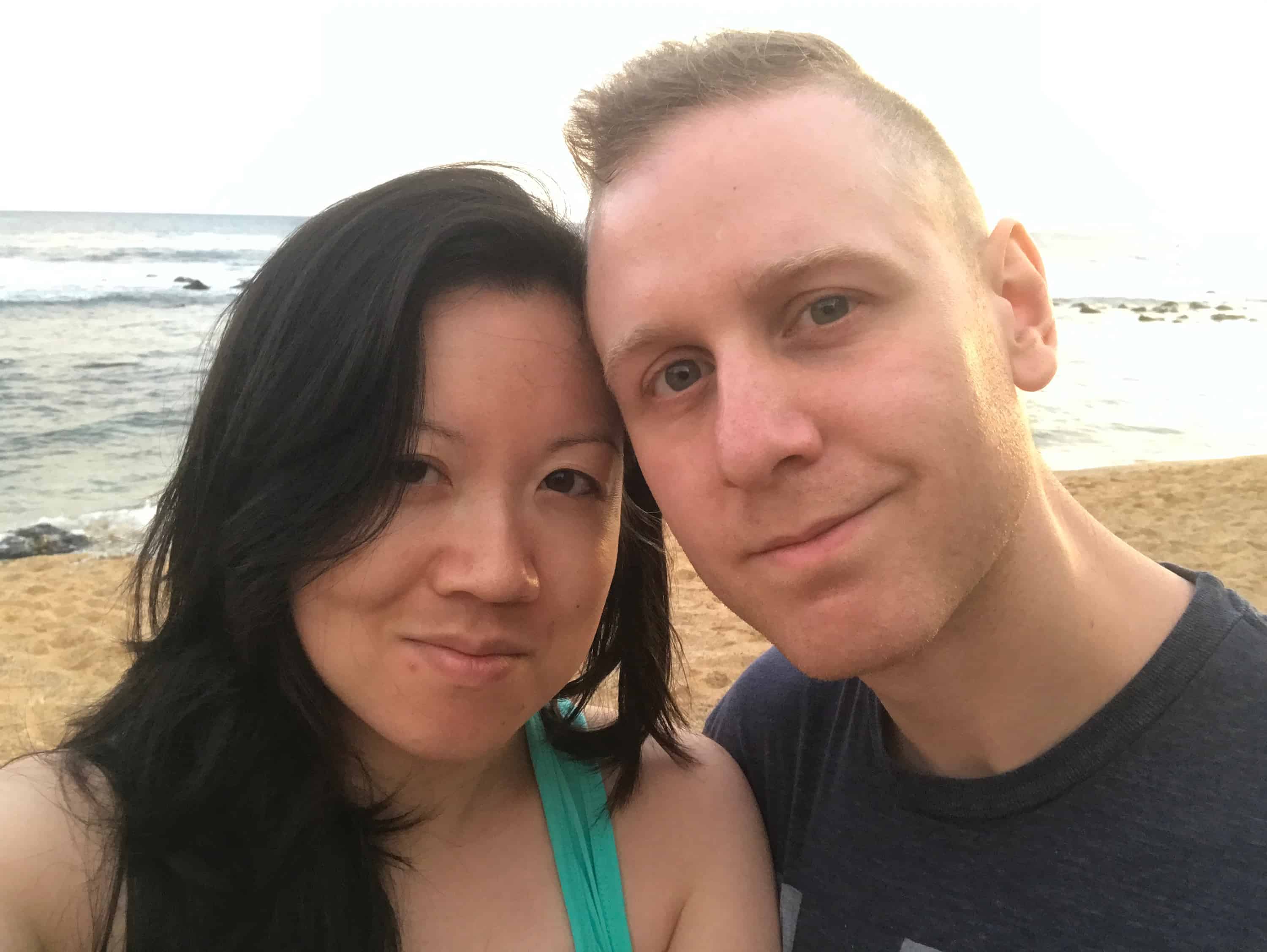 Sometimes, you just have to unplug, ya know? Anyway, Erik and I decided that the best way to prioritize our self-care and decrease the work madness is to start planning our next vacation. It might not happen for a while, but at least we have it in mind. 😉 We're thinking… somewhere in Europe next since we're so close here in Boston. What do you think about Oslo, Norway? We saw some seriously good deals on airfare there! (Like, half the price of flying from Boston to California… dude!)
Also, when we were in Kauai, we ran into HURLEY FROM LOST!!!! How cool is that?!? Here's a selfie (mostly bc Erik was brave enough to approach as I casually pretended to read a menu and lurk nearby). Also also, why is that when you're presented with a mandatory surprise photo opportunity, that's the day you choose not to look fresh? Shoot… .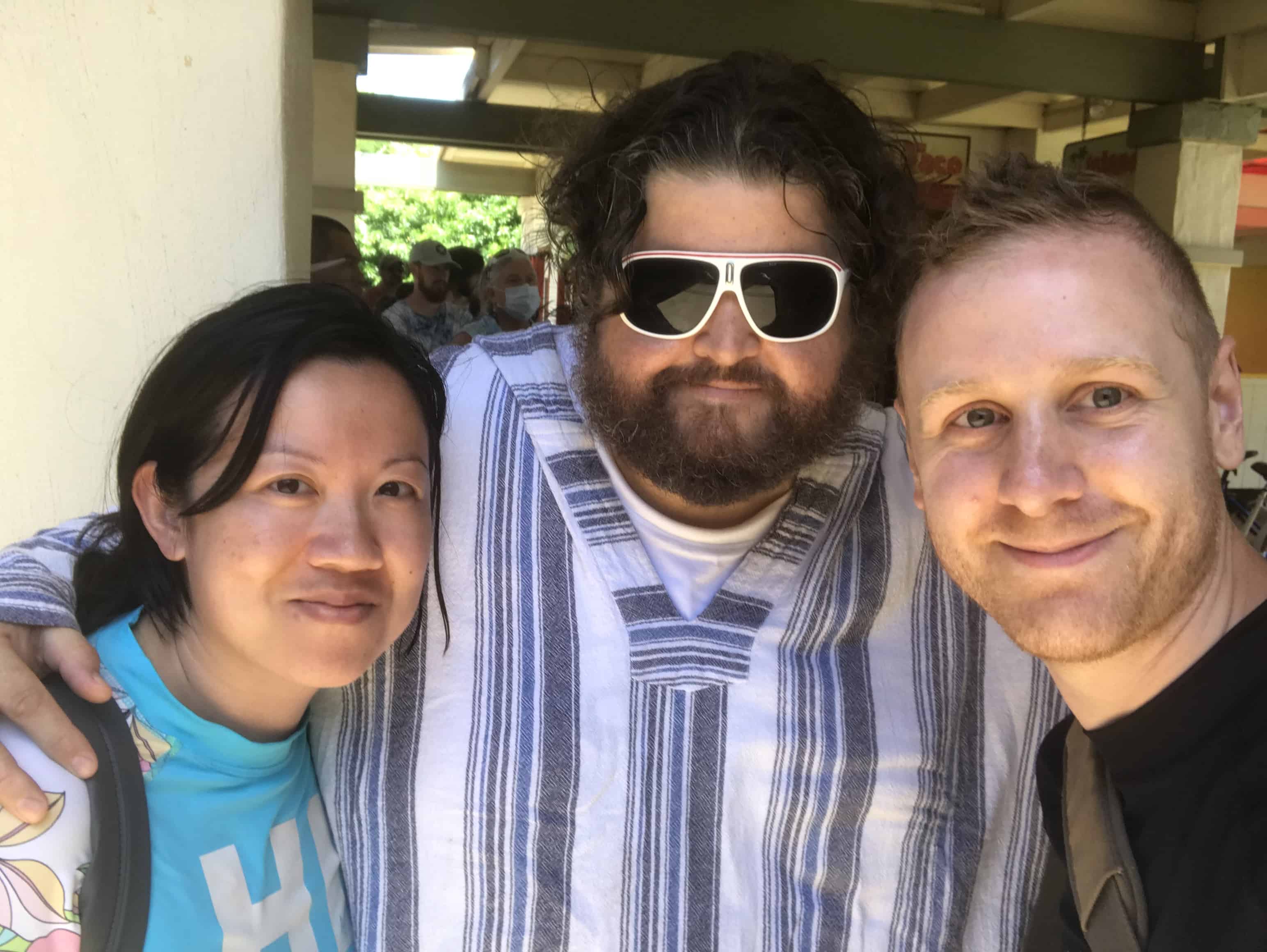 Monica's visiting!!! My sister Monica (I know, it seems like I have hundreds of them haha) is visiting!!!!! I'm BEYOND EXCITED! I don't get to see her much, so when I do, it's an extra special treat. My mom and my sister Jenny, who both live pretty close to me, are all in a tizzy for her arrival. We're all trying to clean up our places as best as we can and perhaps find some delightful mid-century-inspired home decor to wow Monica with. (She's a huge fan of mid-century stuff.) I'm trying to decide what we should go do with her, where we should eat. Suggestions, readers from Boston? I mean, I live here and all, but there are waaaaaay too many places to keep up with! 😉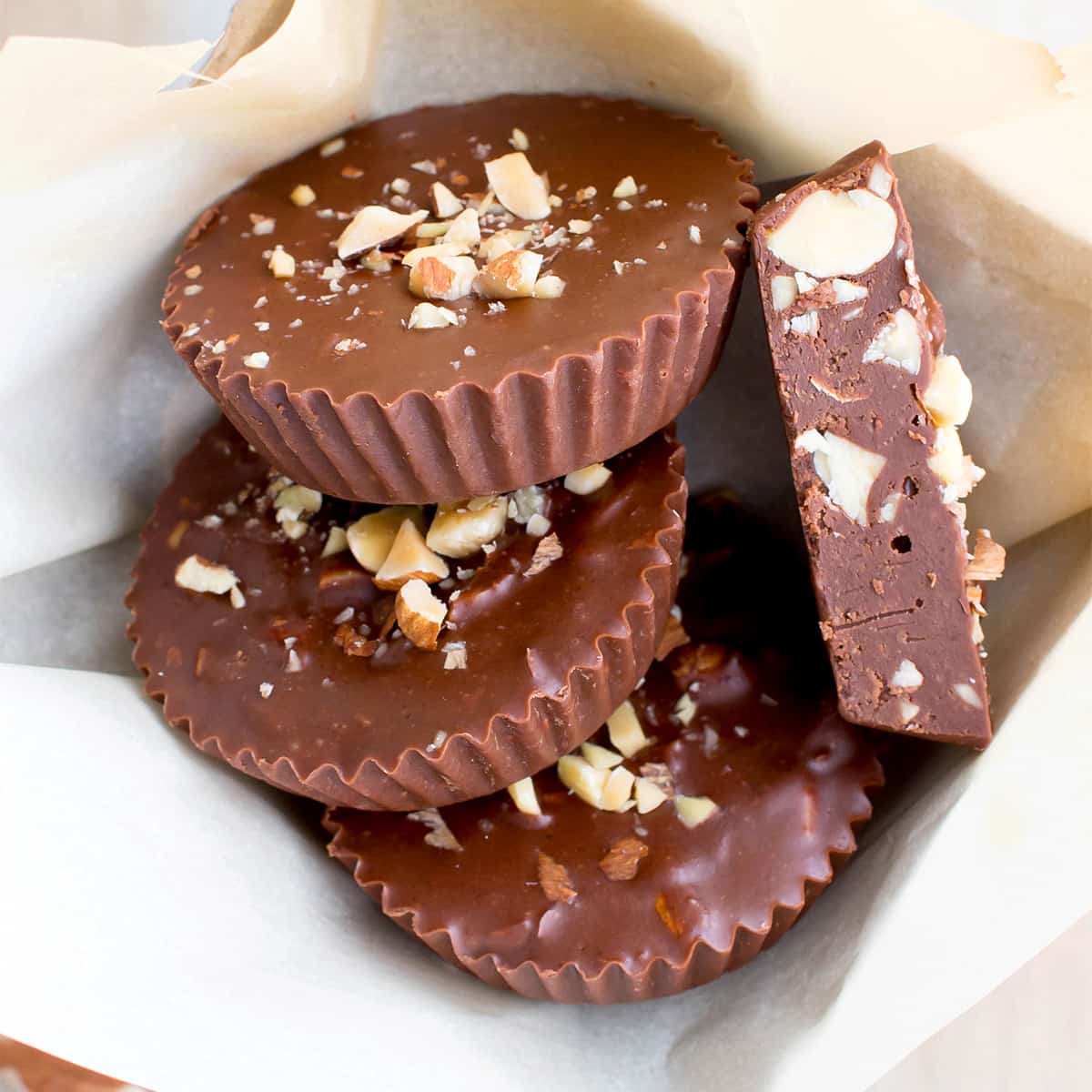 Popular Recipes… You know, I share the current popular recipes on Beaming Baker every month with you and I'm still surprised that they change so much, month to month. Here are a few of your current faves:
New + Rising…
Oldie, but a Goodie (Current Faves of BB Classics)… Here are my and your current BB faves, from the archives:
For some reason, folks are really loving chocolate + coconut right now. Let's just say, Grams approves! 😉
In the Kitchen… I've started testing new recipes for back-to-school and the fall. Let's just say it's raining pumpkins in the BB Test Kitchen. Things have been going pretty well, but there've been just enough bumps to keep me on my toes. I'm planning quick breads, muffins and some decadent fall delights. Any flavor requests? Cinnamon, Pumpkin Spice, Oatmeal Raisin? Pears or Apples?
Sneak Peek… Can you guess what this yet-to-be-published Beaming Baker recipe will be? Coming very, very soon. Update: The recipe is out! Check out these amazingly tasty and wonderfully easy 5 Ingredient Chocolate Chip Cookie Dough Bites Recipe!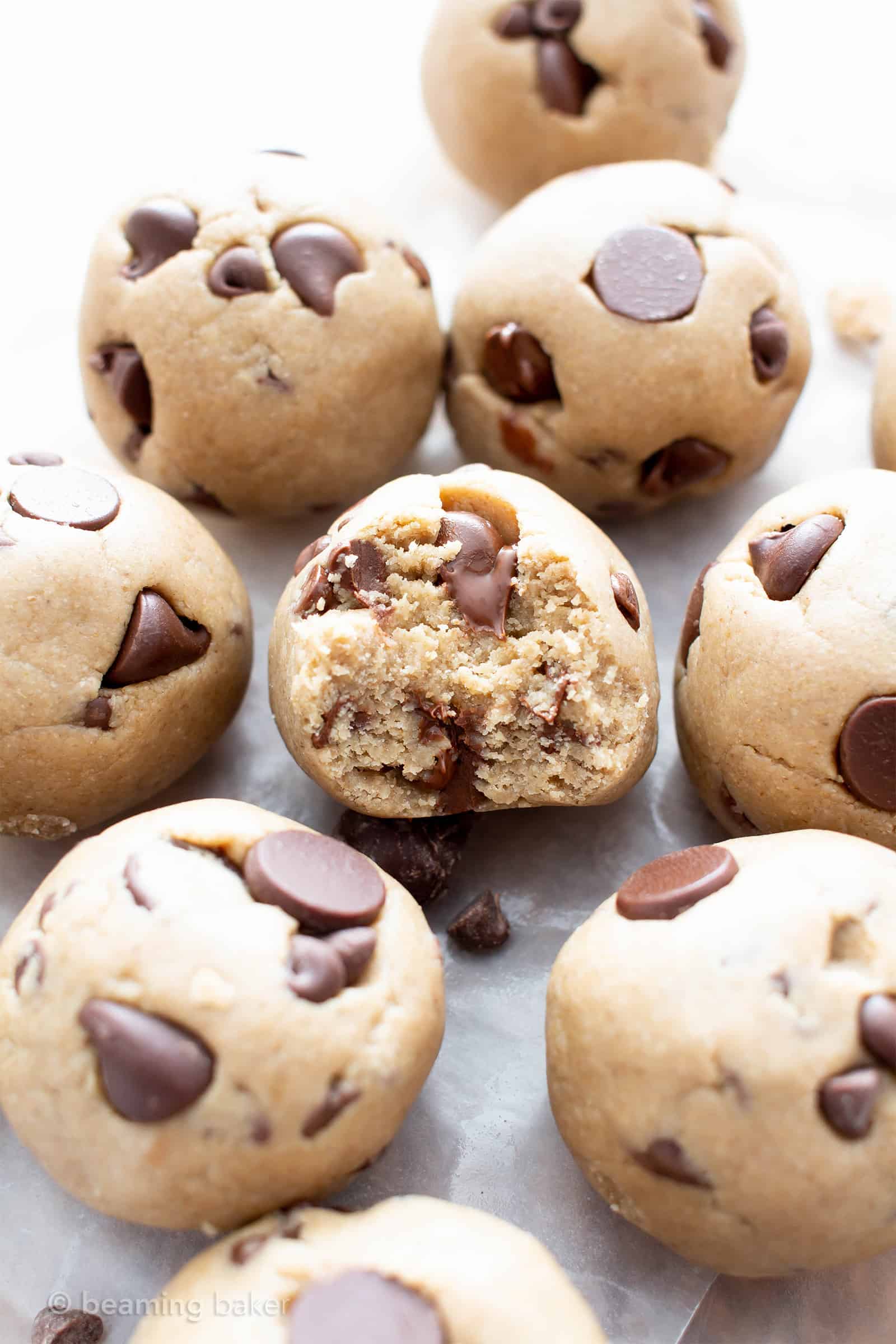 Signing off… As always, it's been wonderful catching up with you. How's your summer going and what big or small plans do you have for all of this warm weather? Let me know what you're up to below! I love hearing all about it. 🙂 Here are a few past Coffee Talks, in case ya need to catch up: June, May, April, Catching Up 2, Catching Up 1.
Sending you all my love and maybe even a dove, xo Demeter ❤️
Facebook ☀︎ Pinterest  ☀︎ Twitter ☀︎ Instagram