Coffee Talk 19: a chance to catch up on the little things in life—both sweet and salty! February 2020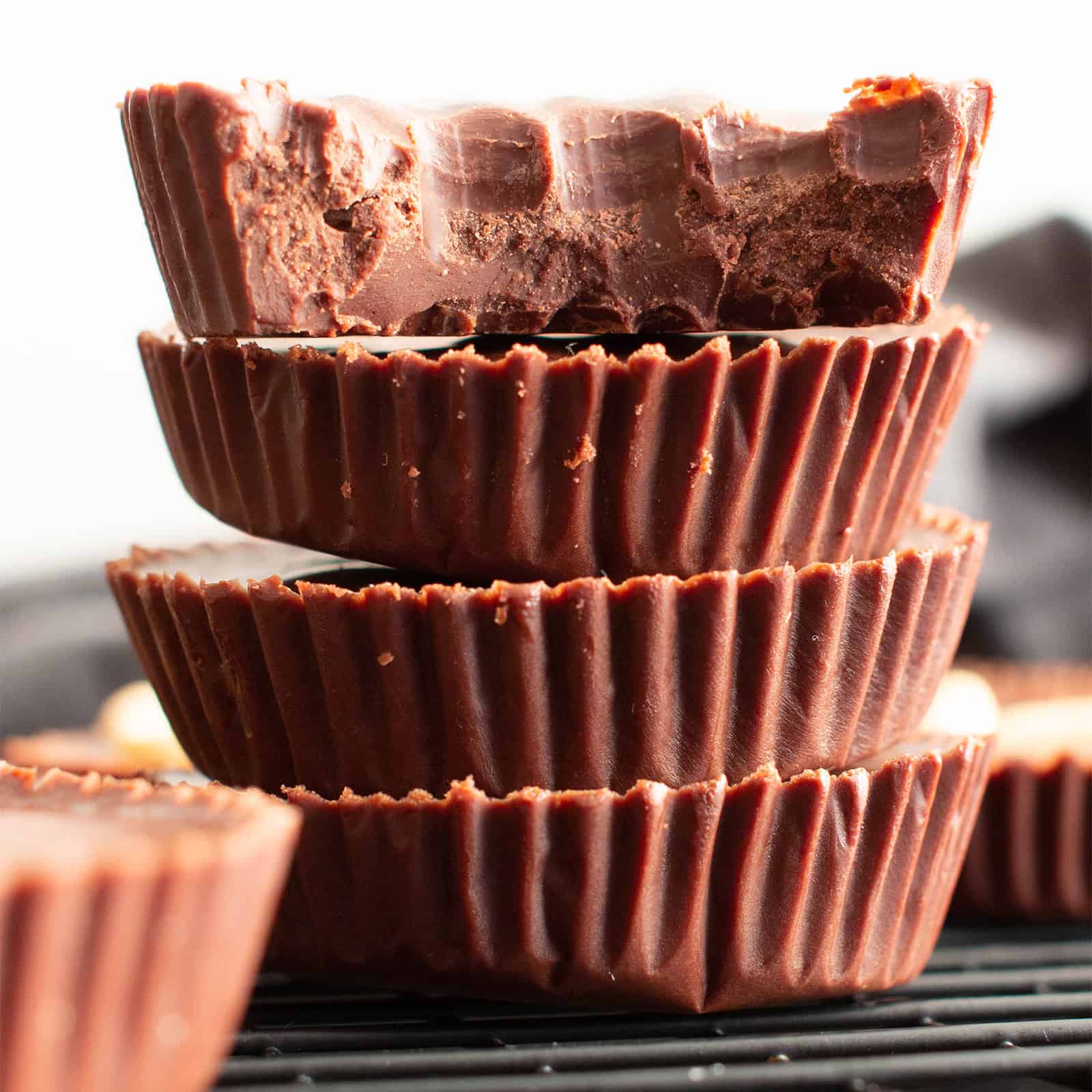 Hello there! How's your February going so far? I know… it's been a while since I've checked in. Like, 3.75 months. Sheesh! It's been too long. Did you miss me? I've certainly missed you.
We've got so much to catch up on & to chat about. What have you been up to since, erm, last October? Any new developments on your end? I can't wait to hear all about it! Leave a comment below—you know I love hearing from you.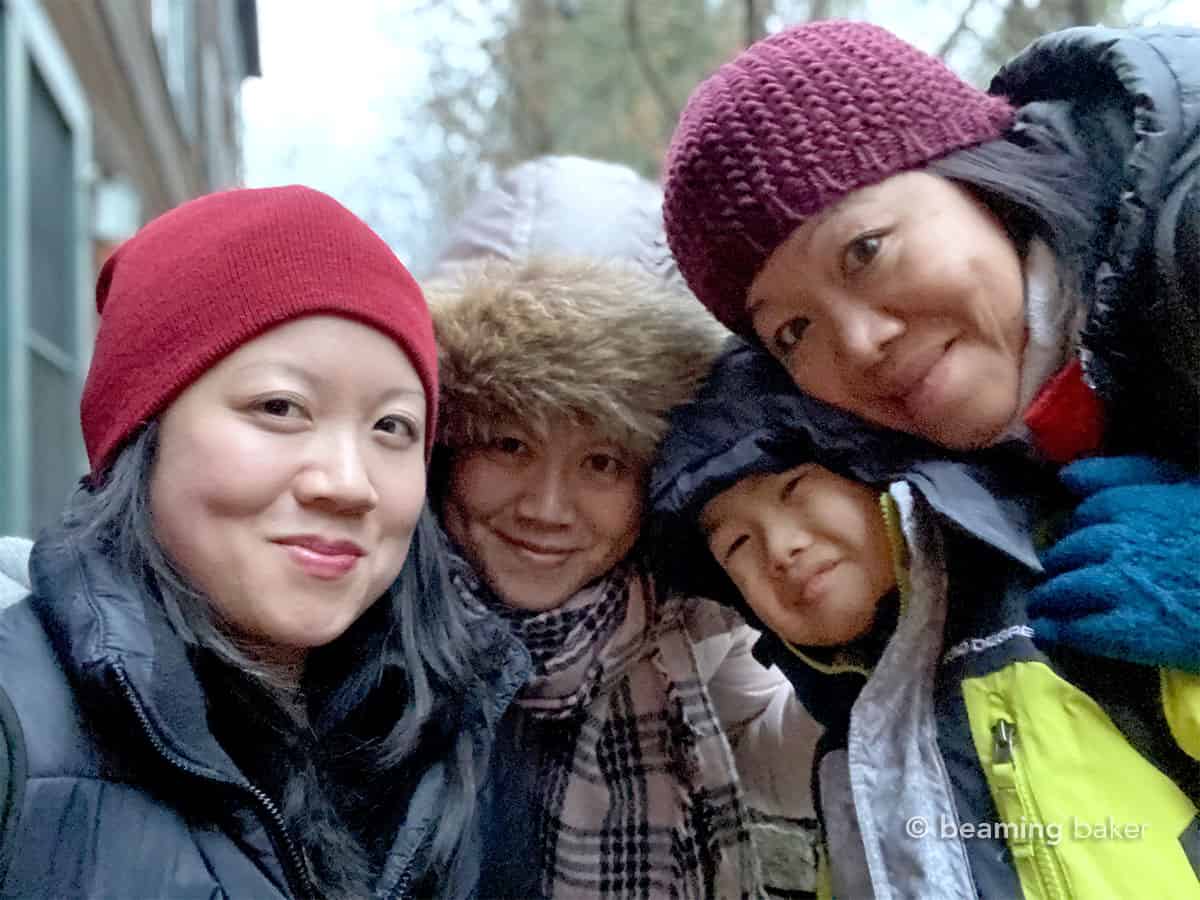 Where I've Been… all right, so I've been here the whole entire time. You know because you've been seeing all the recipes. And then some. But things have been a bit hectic over here. Since the holidays, Erik and I've been trying and struggling to find a way to balance it all. Like, life, work, actually having a life while working, and planning for the future.
One thing we agreed on? We've got to organize our business, Beaming Baker, more so we have at least some time for ourselves. In the past few years, we've been getting into too deep of a groove where we work and then stop work, but think about work constantly. Remember how I told you that I'd wake up in a cold sweat in the middle of the night, wondering if I made a mistake on this one recipe? Oh my… time to take a chill pill. I know.
So we've been working on organizing how Beaming Baker runs—you know, recipe writing, kitchen testing, photography, making sure we're active on Instagram, etc.—while also taking deep breaths and making time to, uh, breathe. Oh, you know what I mean. 😉
We agreed to dial down the amount of work on the weekends and end most of our work days at 6:30pm. Sometimes it's a struggle to resist the urge to do more. Ya know? Meanwhile, if you're curious about what the typical day is like in the life of a food blogger, check out my 6 Things They Don't Tell You When Starting a Food Blog. .
What do you find is the best way to find a work/life balance? What do you enjoy doing to dial down?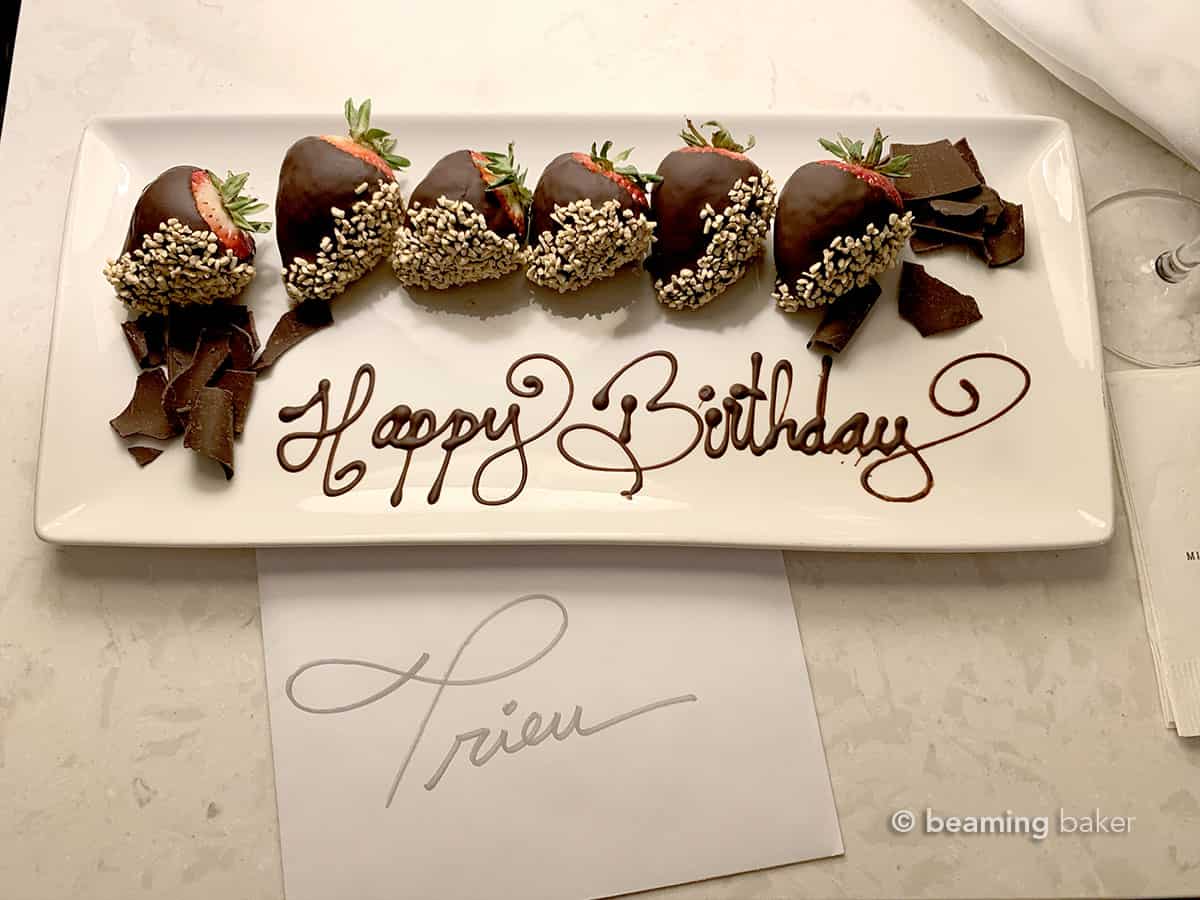 Birthday Staycation at MOA. Did I tell you guys about how Erik and I went and stayed at the Mall of America for my birthday? Yes, that was ages ago. Lol. During last November. It was so much fun and we stayed at the JW Marriott. It was so fancy and sleek that I was whispering under my breath to Erik about when and how we were supposed to tip everyone. Lol. And how do you do it sleekly? Anyone remember that episode of Friends where Chandler can-not manage to tip someone slyly for the life of him, but somehow Richard could?
Anywho, the "staycation" was super fun because it took my mind off of my usual birthday grumps. Plus, we got to explore the mall after-hours, when it closed and just a few folks were wandering around, asking each other for directions like we were all lost in a new city on the Amazing Race.
We did so many fun things—rode a ton of rides at Nickelodeon Experience, ate all the veggie burgers at Burger Burger, spent an hour walking through the amazing sights at Sea Life, then harkened back to my good ol' Dave & Buster's days at Gameworks (basically the same thing).
Also, the folks at JW Marriott were so, so nice. Erik told them that it was my birthday and they did something super special. 🙂 One day, while we were out and about, we returned to the room and found a whole platter of chocolate covered strawberries & champagne on ice, with a birthday card (Trieu is my last name, in case you're wondering.) It was all coordinated by this wonderful concierge named Ben. Shoutout to Ben! How sweet and thoughtful is that? 🙂
Have you ever made birthday plans to stay at a hotel in the same city you live in? Seriously, how much fun was it?
AM vs. PM workouts. What time do you work out? I used to ardently be a PM workout gal. In my younger years, it was a ton of fun to hit the gym after work, but before dinner, and going out with friends. Now I'm finding that if I don't do a workout in the morning, I'm not doing one at all. So I switched to AM workouts. Woohoo!
I read this one health expert dude say that the only place for a workout is in the morning. Okay, obviously that is not true for everyone. But for me, once I put that sucker in first thing in the morning, I really started sticking to it. I've been going the gym 1st thing in the morning, consistently for 4 months. Now. Whoop!! I even made a little calendar with a "G" symbol on it so I don't get discouraged if I miss a workout or two. If I can look back at that six-month calendar and see a whole bunch of G's, I feel like I've accomplished so much and won't give up.
What time do you like working out?
. A sneak peek for a new recipe!! Can you guess what it is? .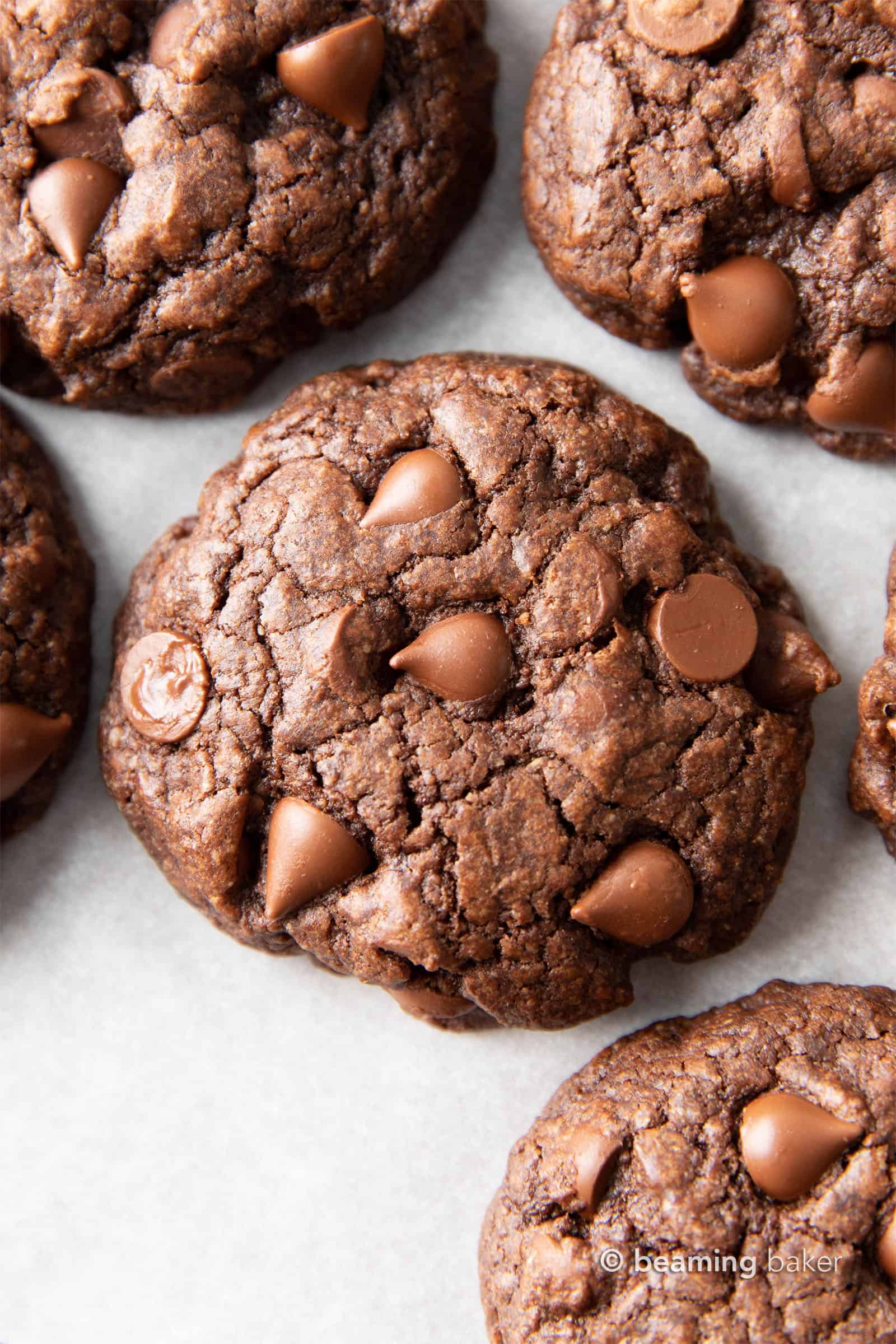 Top Recipes
Popular Recipes/Posts This Month
Latest Recipes & Favorites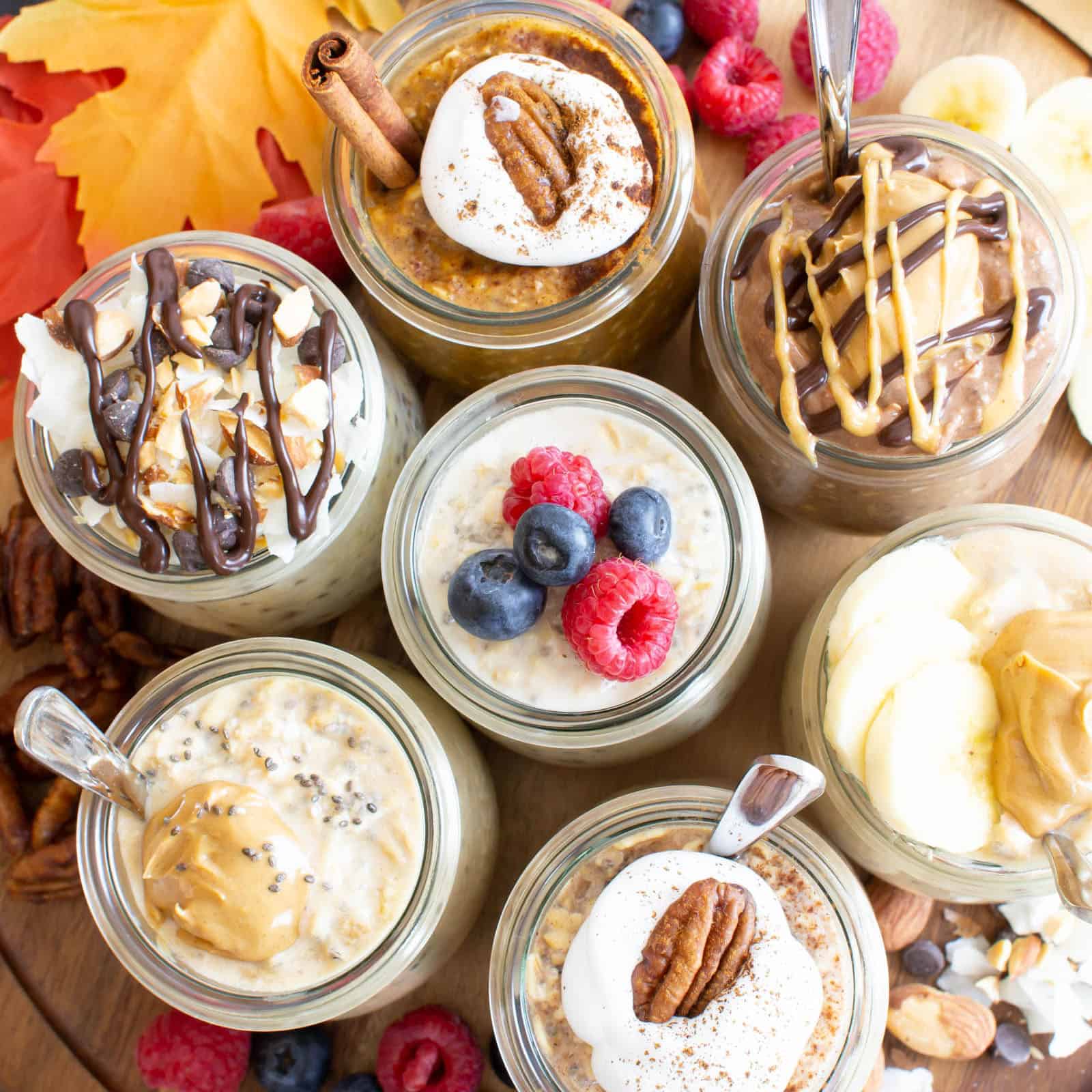 Any big plans for March? How has February been treating you? I can't wait to hear what you've been up to! Leave a comment below with your updates. It's so wonderful to hear from you. Sending you great big hugs & well wishes for a fantastic March.
Sending you all my love and maybe even a dove, xo Demeter ❤️
In case you wanted to catch up with a few past posts:
This post may contain affiliate links, which allow me to make a small commission for my referral, at no additional cost to you.