Coffee Talk #7: a chance to catch up on the little things in life—both sweet and salty! October 2018
Hi there! Can you believe a month has already passed since we last spoke? Okay, I guess technically all of the recipes we've tried since then and the stories I've told kinda count. Kinda. 😉 Anywho, you know what time of the month it is: time for us to all give our ovens a tiny break, put on a pot of tea, and catch up! It's always so much fun reading your comments, and swapping life updates. I'm totally looking forward to hearing about what you're up to! Shall we get started?
Let's do it!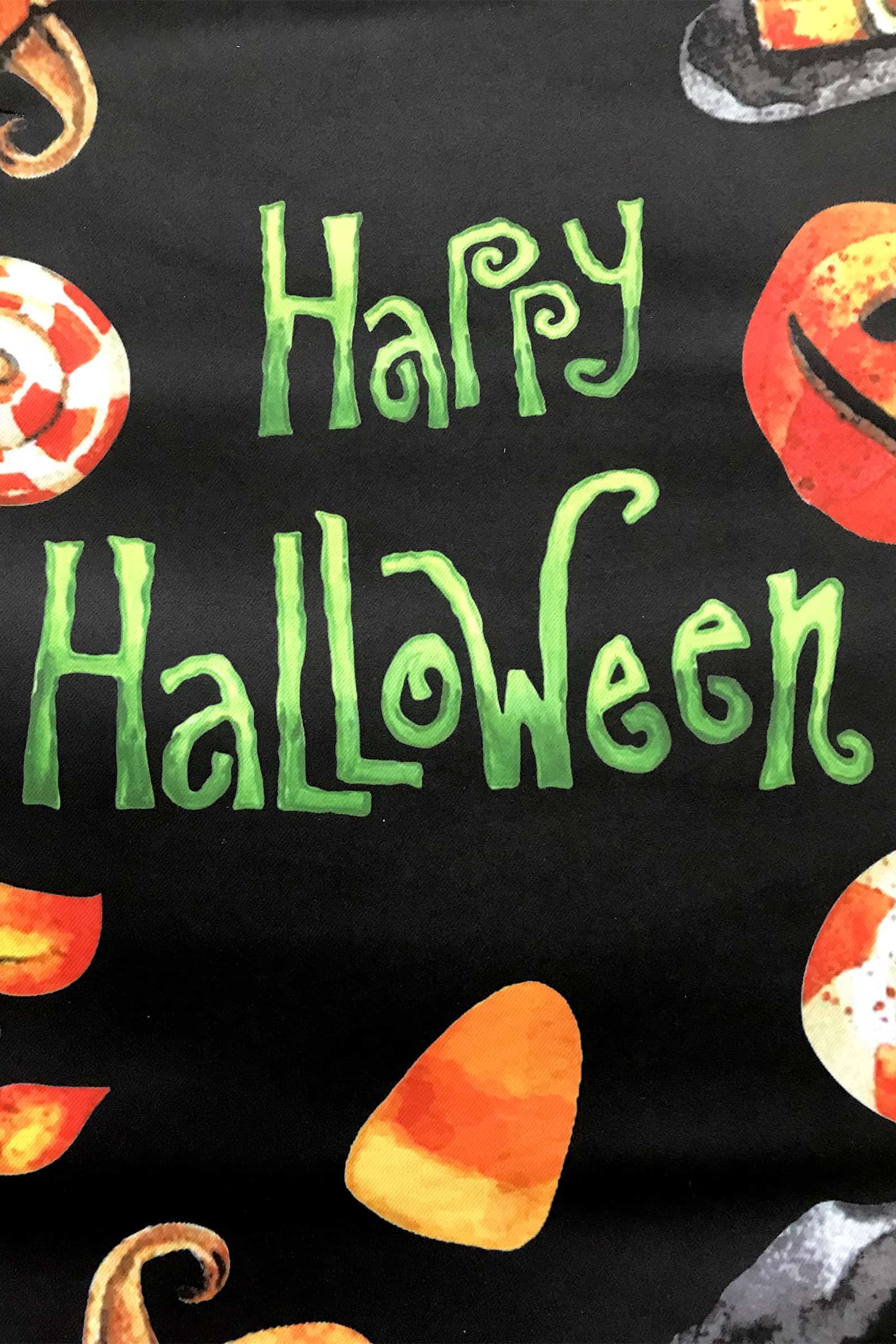 Halloween Fun… So now that Halloween is just a few weeks away, are you READY? Omigosh, I totally heard that in the Monday Night Football announcer guy's voice. And it was epic. 😉 I've seriously been seeing Halloween decorations, displays, and WAY too many oversized bags of mini candy bars since July. Like, when did all of these stores decide that July is when Halloween should kick off? Between pre-gaming for Halloween in July and celebrating Christmas in July, and my kooky, directionally-inept internal calendar, I'm pretty much lost in Wonderland over here. Hehe.
Anywho, rant over about that! Have you gotten all your spooky decorations put up? Erik and I are still trying to decide how much we want to go in with decorating things… like where do you put it all the rest of the year? We're on our lifelong declutter/minimalist mission, so we might stick to just celebrating the most junk-less way we know how: making edible treats! I'm probably gonna make these spiderweb brownies to kick off festivities, then a few homemade candy recipes to gift throughout. We're also going to do our usual annual tradition of taking my five-year-old nephew Dylan aka "PB" to ALL the trick-or-treating places. Then most likely, Erik and I will make a ton of homemade Halloween treats for the fam.
How about you? What are your plans for Halloween?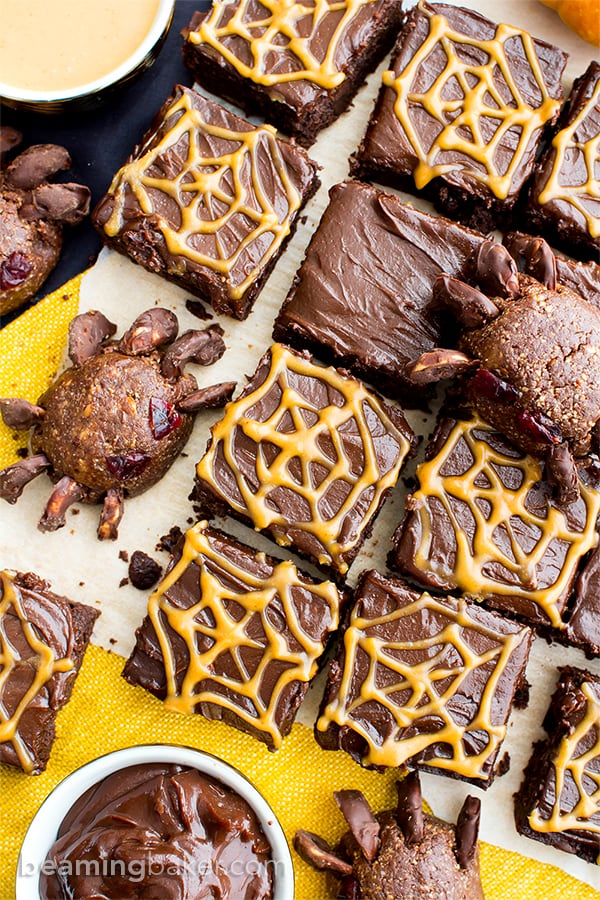 Redoing Grams' Place: Did I tell you? Erik and I finally got around to redoing my mom's place! The thing about my mom is—she's the most reliable, dependable and just on-point person that I know. You can trust her with your life. But she's a bit disorganized! Hehe. She'll never let you down, or let her comforting chaos get in the way of getting things done for other people. But when it comes to her—her own life—she's a bit lost. I think it definitely comes down to how she often puts herself last and is always busy helping others.
So Erik and I finally, finally carved out some time to help her fix it all. We waited 'til she was out of town (à la all the home improvement shows) and did as much as we possibly could in under a week. We changed nearly her entire closet system (she had clothes in no less than 15 locations in her home), reorganized all the kids' things (two grandkids under the age of 5 who visit constantly), and… made it pretty! A while back, Erik and I took my mom to a super nice hotel with lots of silver and purple tones. She loved it so much that that's the color scheme we went for. We got artificial flowers (I promise they're classy!) in beautiful pots and vases to place all over her place. We rearranged a bunch of furniture and got her some new pieces. It was so much fun! (I now realize that I'm rambling about this… and promise to trim my chatter down so we can discuss the rest later). Needless to say, she was over the moon when she saw everything. .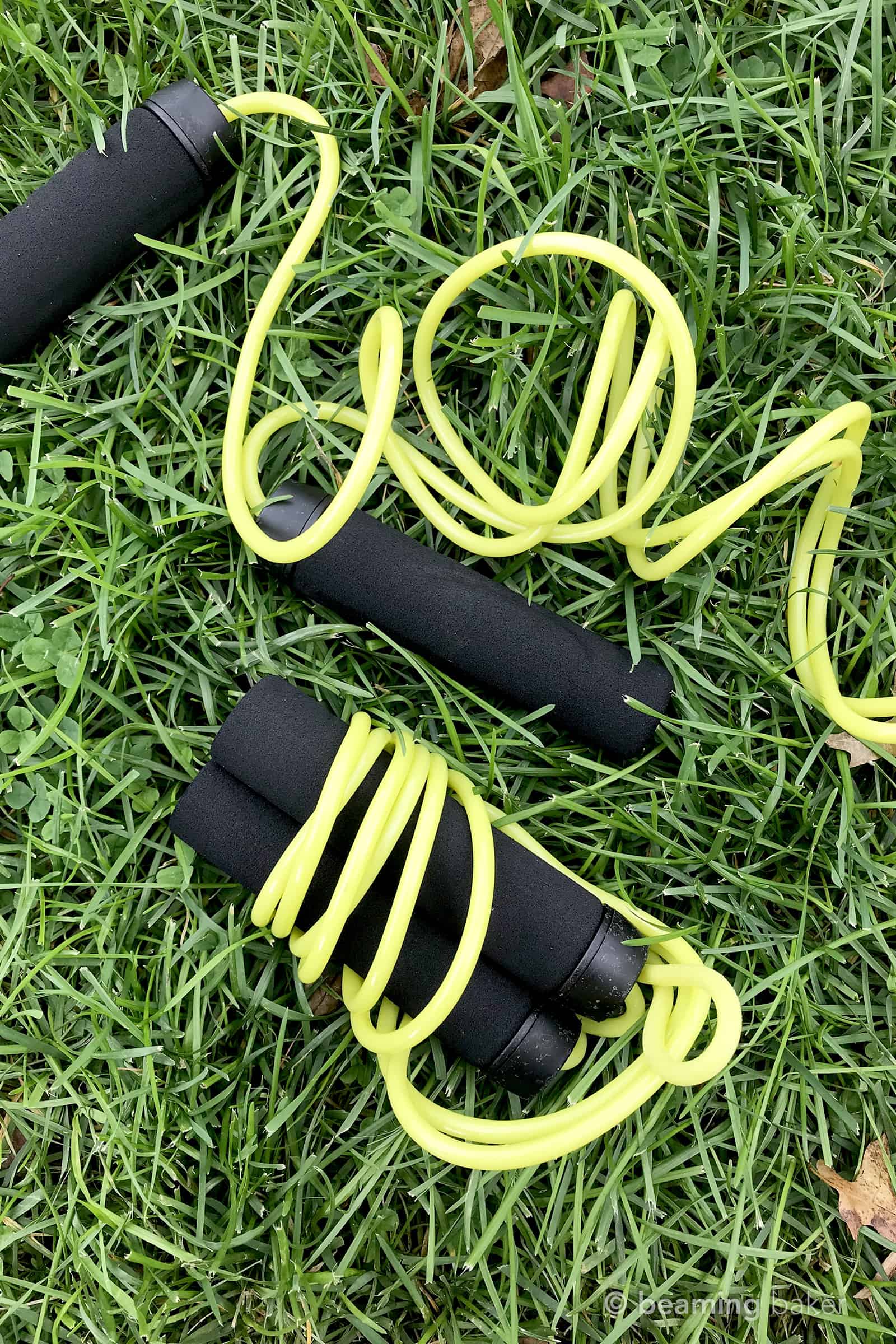 Jump Rope!!!… so my latest exercise obsession is jump rope!! I seriously needed to add that many exclamation points into this sentence. It's just, I was doing my usual thing on YouTube, watching makeup tutorials, Ellen videos, and researching new exercise routines. And that's when I saw it… The Jump Rope Dudes! You may have noticed me mentioning them last month (I think? My memory is foggier than a fog machine.) I've been watching and learning from so many of their videos since. Point is, they totally got me and Erik jumping all the ropes, and having a ton of fun doing it. I feel like a kid again when I jump rope. It's the best feeling and it's actually pretty sweat-inducing, but still fun. Can you imagine? Hehe. So right now, the two of us are trying to do as much outdoor jump rope as is humanly possible before winter strikes. And strike it will!
What fitness activities have you been into lately? Anyone try Intermittent Fasting, Apple Cider Vinegar, or any of those exciting trends?
Sneak Peek! Can you guess what this recipe is? 🙂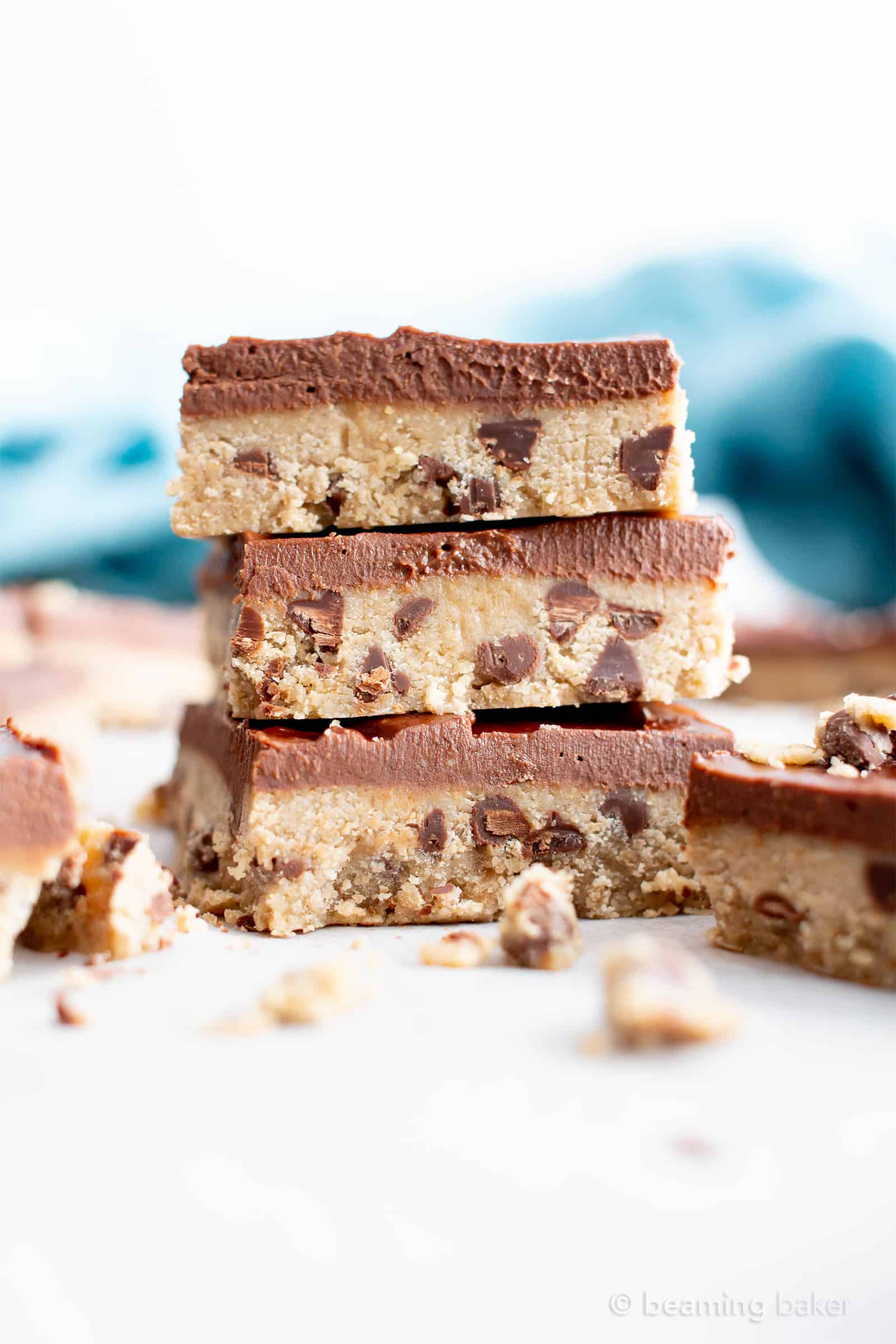 In the Kitchen… I've started testing my December recipes and dabbled with a few ideas for January. Over on Instagram, where I love chatting with y'all, a lot of folks requested Oil-Free, Fruit-Sweetened only (no added sugar), and Blender recipes. What do you think? Are you in for all of it? For folks who aren't 100% on board with them, never fear, I'm gonna keep things mostly the same. 🙂 But we're going to be exploring some even healthier options and see how it goes! If feedback is good, I'll make more. If they're not, well you know what happens… 😉
Newest Recipes… in the past month, I've shared (and you've tried) so many new Beaming Baker recipes! Here are the highlights, in case ya missed it: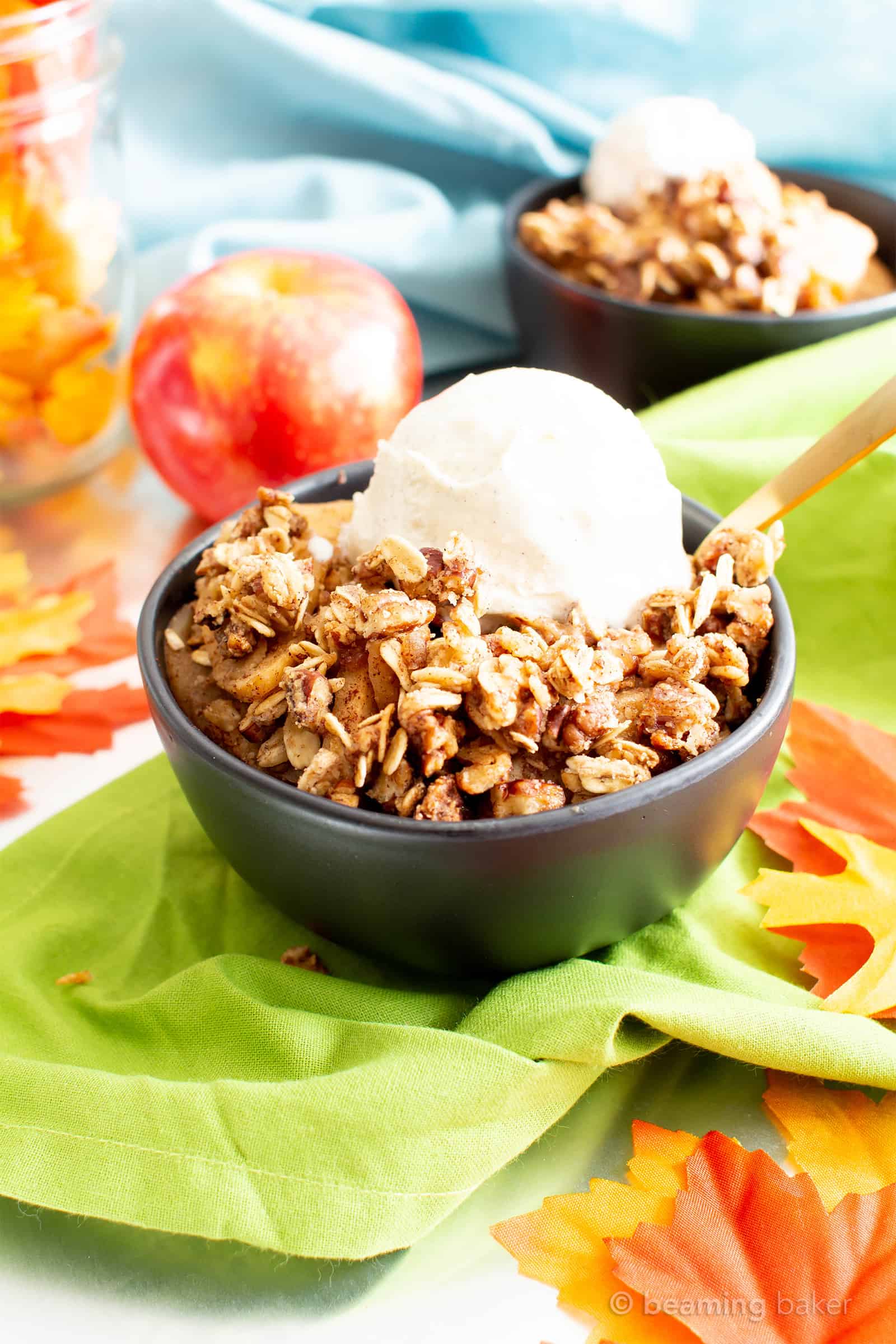 Most Popular Recipes…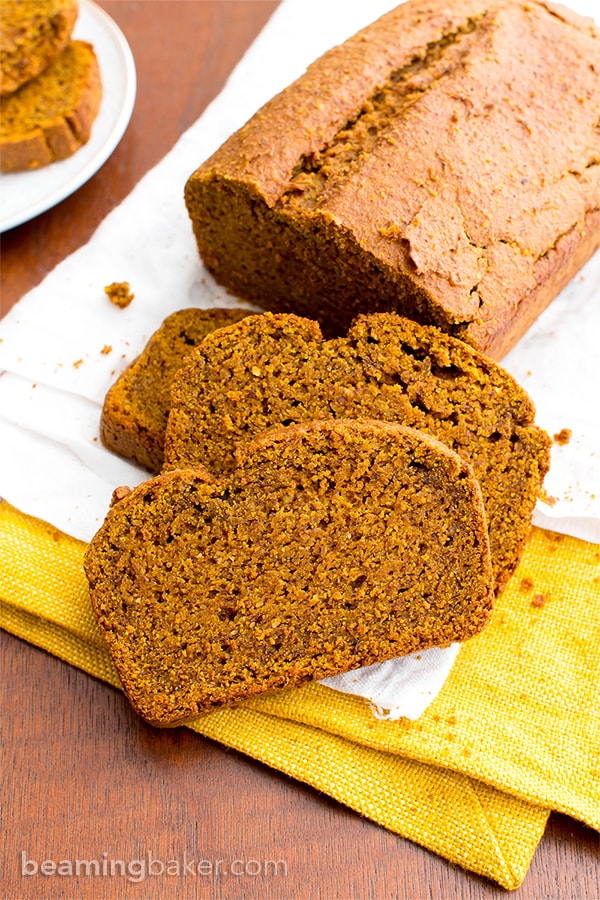 That's all for today! It's been so nice catching up with you. I'm very much looking forward to hearing your updates! How's the fam? What fun fall activities have you been enjoying? Let me know if there are any other topics you'd like me to cover in these Coffee Talks. I'm all ears. 😉
In case you wanted to catch up with a few past posts, here ya go: Coffee Talk 6, August, July, June, May, April, Catching Up 2, Catching Up 1.
'Til next time…
Sending you all my love and maybe even a dove, xo Demeter ❤️
This post may contain affiliate links, which allow me to make a small commission for my referral, at no additional cost to you.
Facebook ☀︎ Pinterest  ☀︎ Twitter ☀︎ Instagram