Coffee Talk 13: a chance to catch up on the little things in life—both sweet and salty! May 2019
Hello! How is your May going so far? I can hardly believe that it's already mid-May. Like, when did that happen? There are so many reasons to celebrate: warm weather, perhaps a few days off in the future, and maybe, just maybe, an epic summer vacation?? 🙂
Let's talk about that and more today, since it's—you guessed it—time for our monthly Coffee Talk! Grab a seat, perhaps your favorite fresh-baked cookies and a warm cup of tea. Let's chat! I can't wait to hear what you've been up—be sure to let me know in the comments below.
Mother's Day… How as your Mother's Day? Erik and I nearly had a fit in the kitchen, as we scrambled around, making all of my mom and my sister Jenny's favorites. 🙂 You know I think of those two as the best moms in the world… so we had to make something special for their special day. We made paleo macaroons for both of them, since those are one of their faves, my best gluten free oatmeal chocolate chip cookies and the vegan soft baked lemon donuts my mom loves so much.
Instead of going out, we settled in for a cozy dinner around the table at my mom's house and ordered in. It was a lot of fun just chatting about everything, telling them both how much we appreciate them (my mom loves Erik like he's her biological son), and just… spending time together.
↓ Here's a throwback pic of my nephew, Kai and me. 🙂 Just 'cause… he's SO CUTE!! He's only 1 year-old in this pic. I can't believe he's turning two soon!! ❤️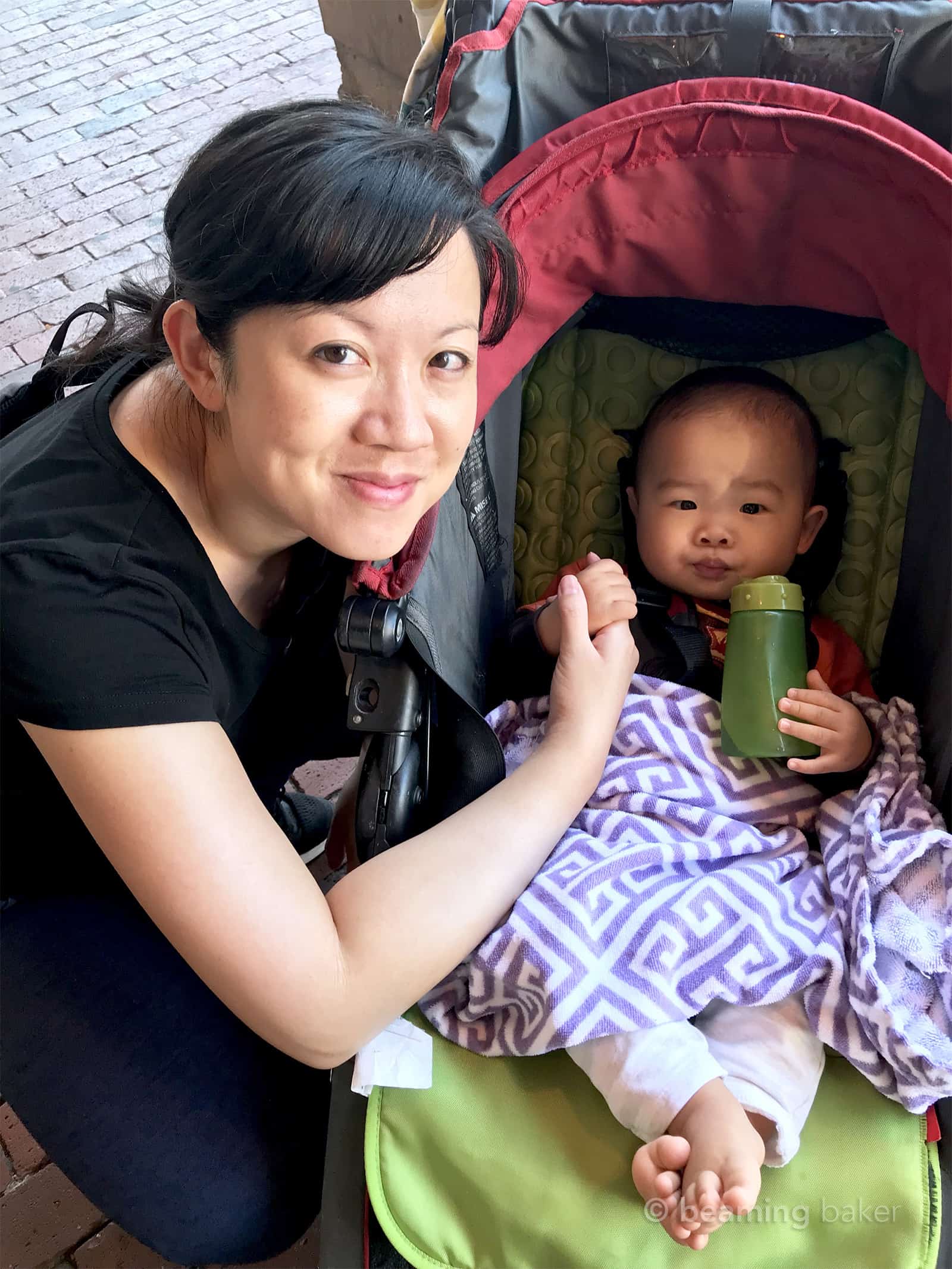 Travel on Beaming Baker… You might recall me mentioning a few months ago that I wanted to add a Travel section to Beaming Baker. So Erik and I sat down and talked very, very seriously about the prospect of truly committing to it. What do you think about a Travel section on Beaming Baker?
We want to do a couple domestic trips per year, and a few international trips as well. We'd actually take turns writing the posts. I would handle the Travel Diaries, photography and stories, etc…. Erik would write posts like 10 Amazing Carry-on Luggages, Where to Stay in Paris, Best AirBnB's in Barcelona and things like that. Would you be interested?
Here are a few more topics we're thinking about (some based on your feedback from Instagram):
10 Vegan Restaurants in __________
15 Travel Tips for Packing Lightly
Best Gluten Free Dining Options in __________
Top 10 Sights to See in ___________
_______________ <– Your suggestion here 🙂
We thought it'd be a cool way for you to get to know us better, join in on our travels, and maybe pick up some helpful info along the way. Since we're just throwing around ideas right now, we're super open to your suggestions!
Penny visited!!!… my big sis, Penny, aka "the #1 Beaming Baker Fan in the world bc she totally pushed me to do this blog and continues to perhaps know more about it than I do," visited! My other sis, Monica, came to visit last month, but unfortunately, their two visits could not overlap. Work, life, adulting: what can I say? 😉
Anywho, this is the sister that would draw handmade children's books (and write them!!!) based on her own imagination… just for me when I saw a little kid. She has one of the biggest hearts I've ever known. When I was little, she was the first child to leave the home for college, so I can still remember the rivers of tears I shed missing her. <– Perhaps I was a bit dramatic, but I mean, she drew/made children's books for me!!
It was so wonderful to just see her again. ❤️ Unfortunately, Erik and I both got super sick and hardly got to see her after the first day. Major. Friggin'. Bummer. But, still–you gotta be grateful for the little bits that you get, ya know? Plus, we got to see more pics & videos of her super sweet pup, Gracie.
I mean, how cute is she?!? Also, how gorgeous is this photo that Penny took? ↓.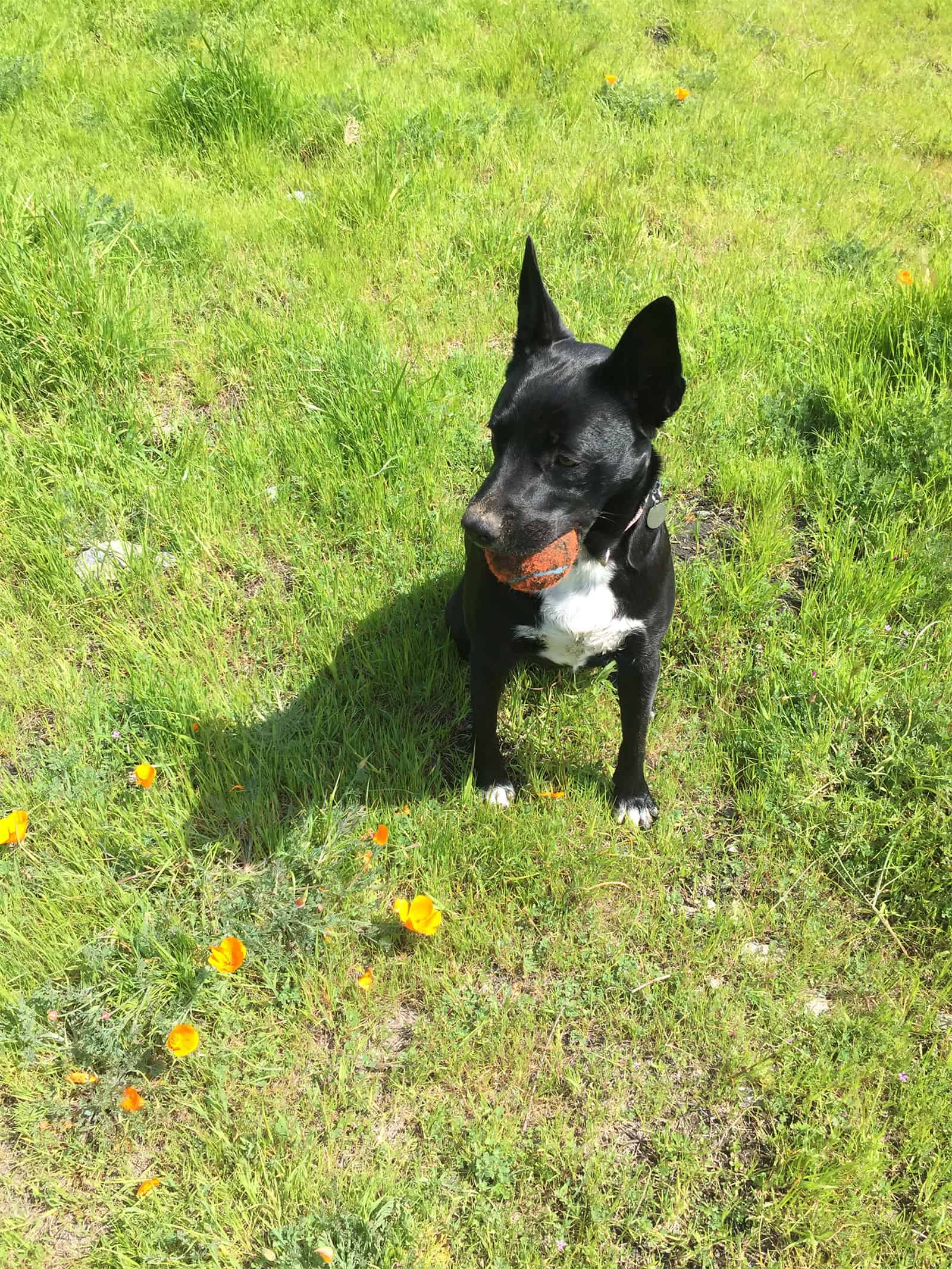 Do you live vicariously through other people's dogs? Lol. A long time ago, Erik and I dreamed of having a dog, but realized it was a bit unrealistic for us since we're always moving and plan to travel a bunch in the future.
Healthy Meal Prep… Oy vey! It feels like I'm always on a mission to get more fit/return to the fitness of my youth/figure out how to do the thing in the first place. Erik and I've been learning how to meal prep better so we don't give into the usual midweek I-have-to-pick-up-food-because-I'm-too-tired-to-cook thing.
I mean, after our food blog duties (aka being in the kitchen for sometimes 16 hours in one day), sometimes the last thing I wanna see is a kitchen, ya know? So we've taken to meal prepping zoodles, baked sweet potatoes and more in hopes that it'll ease things a bit.
Let's just say, we've gotten really, really good at making the perfect baked potatoes, amazing cooked quinoa and just-the-right-tenderness black beans. Lol. Sometimes I wonder if y'all would be interested in those types of recipes? I know some of you've been asking for savory recipes, but we aren't able to handle a whole new type of recipe at the moment. Hopefully in the future. 🙂
What tips or tricks do you have for healthy meal prepping? Would you be interested in Cooking Basics recipes like How to Cook Quinoa on Beaming Baker?
A sneak peek for a new recipe!! Can you guess what it is?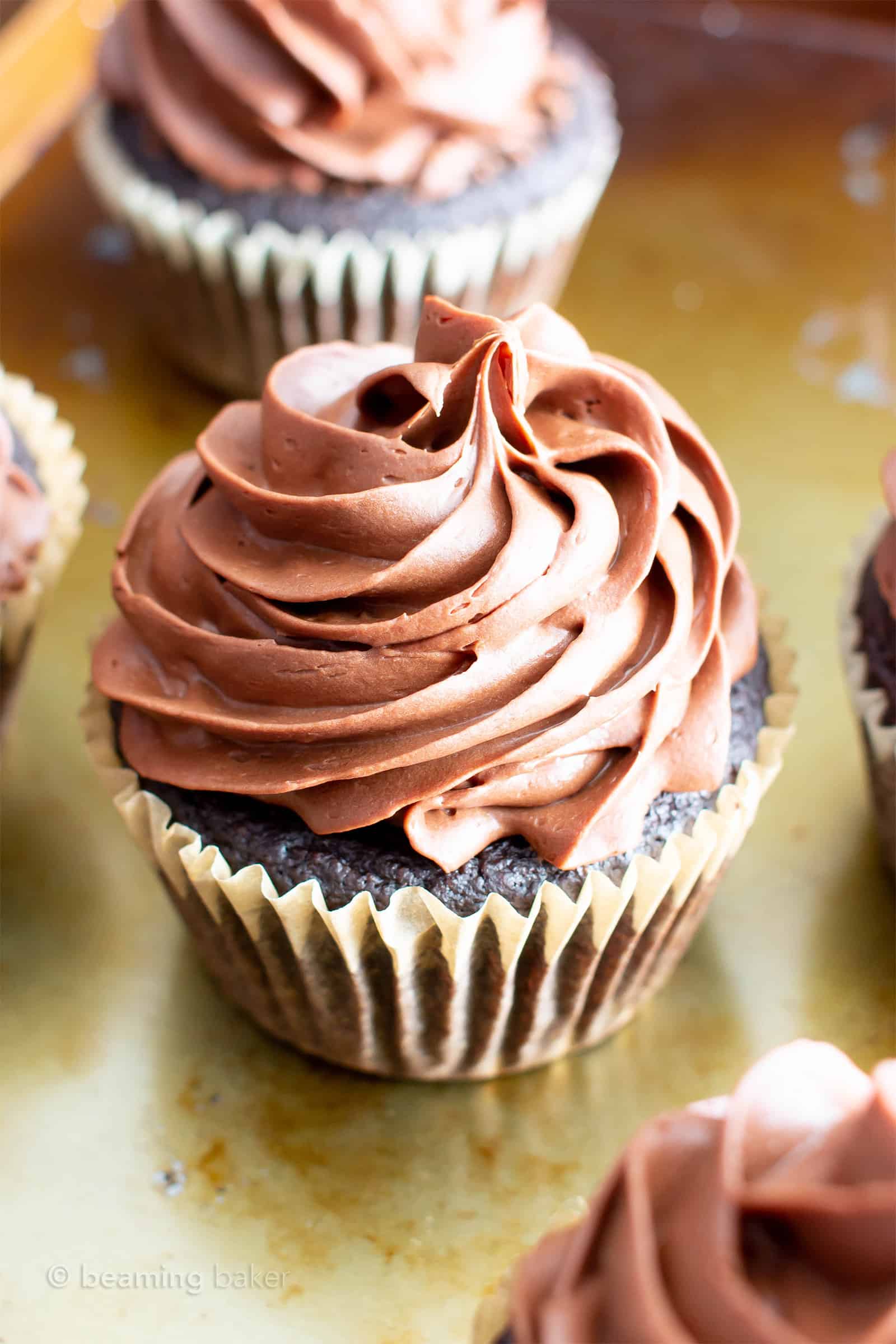 Top Recipes
Popular Recipes This Month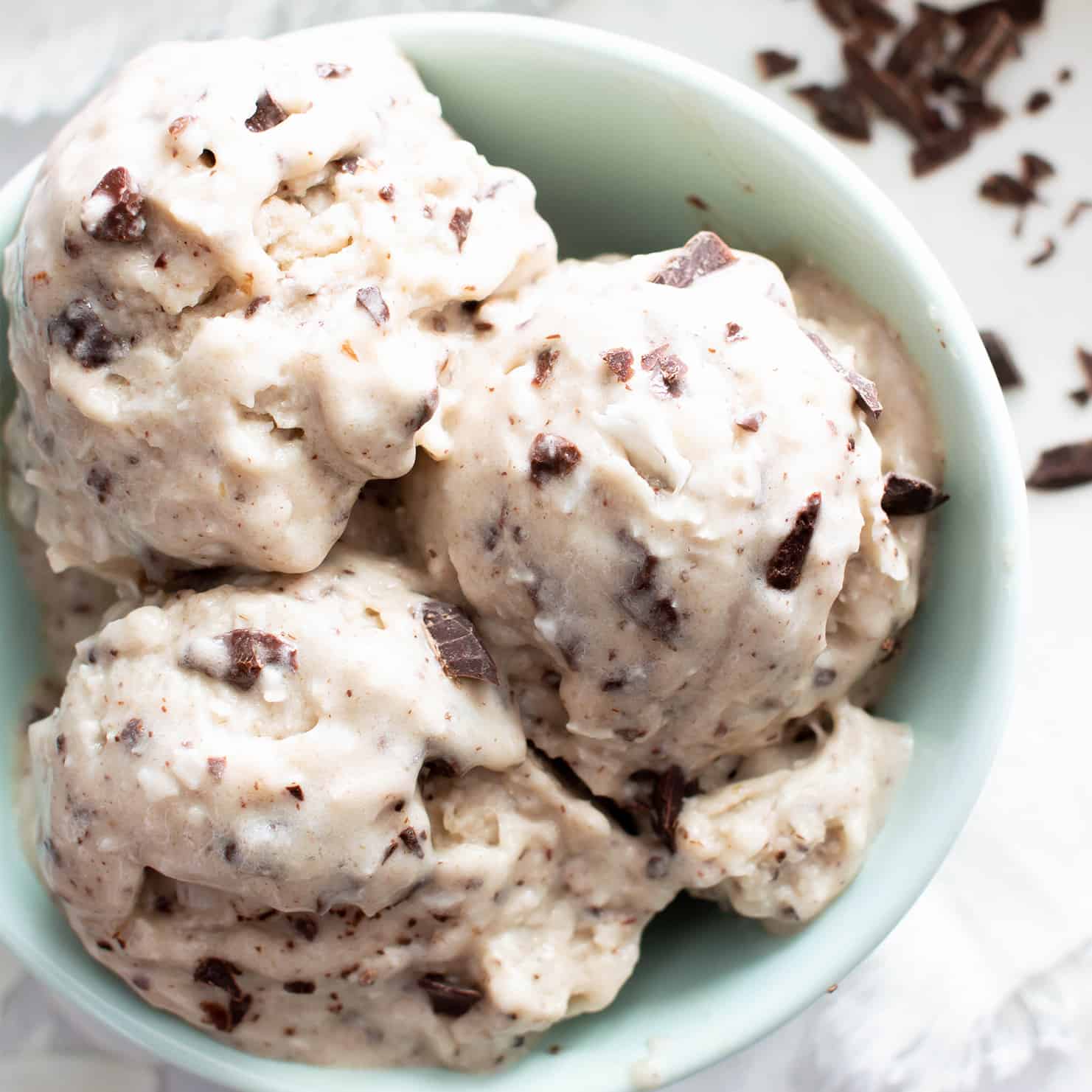 Latest Recipes & Favorites
What's new with you? How's the fam, the kitchen remodel, summer vacation plans? I can't wait to hear about it all. Be sure to leave a comment below! I love chatting with you. Wishing you a splendid Spring and a lovely weekend off soon.
Sending you all my love and maybe even a dove, xo Demeter ❤️
In case you wanted to catch up with a few past posts: