Coffee Coconut Frappuccino (V +GF): a 3 ingredient recipe for deliciously thick, creamy frappes bursting with coffee and coconut flavor. Vegan, Paleo, Gluten Free, Dairy Free.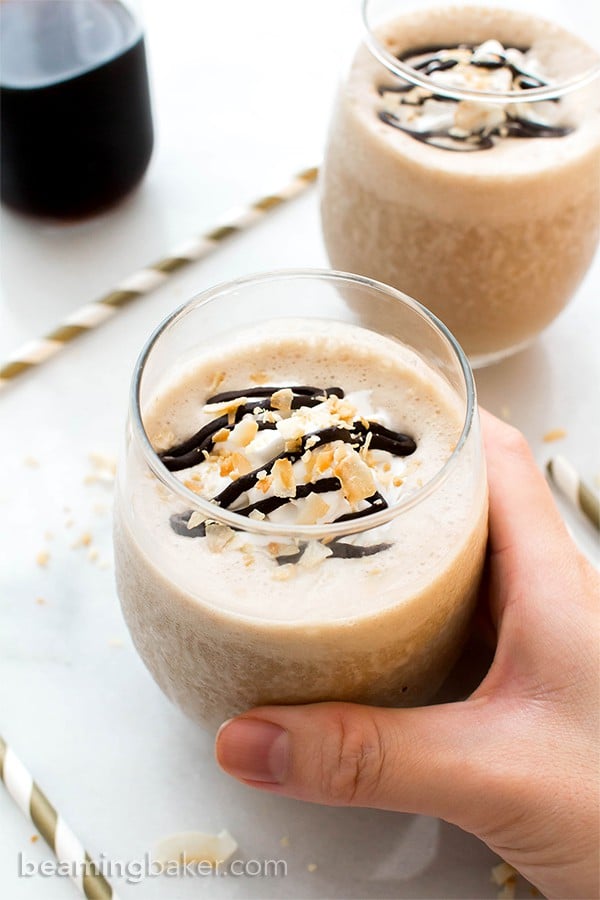 Oh, happy day! ☺ This morning was dewy, lightly chilly and an energizing kind of brisk. The sun was just starting to peek out from the clouds and birds were chirping. No really, there were actually birds chirping. Does it get more idyllic than that?
Normally I wouldn't be able to tell you anything about the weather or even about a single bird noise… because, this is me all day, everyday: seemingly nonstop computer time, cancelled plans to go outside because something internet-y happened and barely closing my eyes and turning off an electronic device before bed.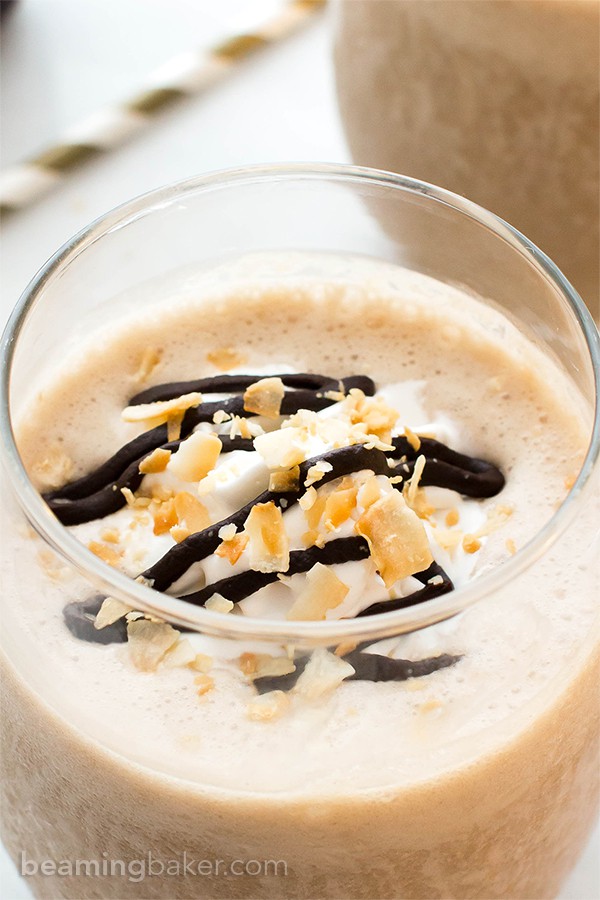 But no more! Dash it all to the wind… no more. 😉 If you've been reading the last few posts, you know that Erik and I have…