Vegan Peppermint Mocha Frappuccino (Paleo, V, GF, DF): an easy, whole ingredient recipe for minty, thick and chocolatey peppermint mocha frappes! Vegan, Paleo, Gluten Free, Dairy-Free.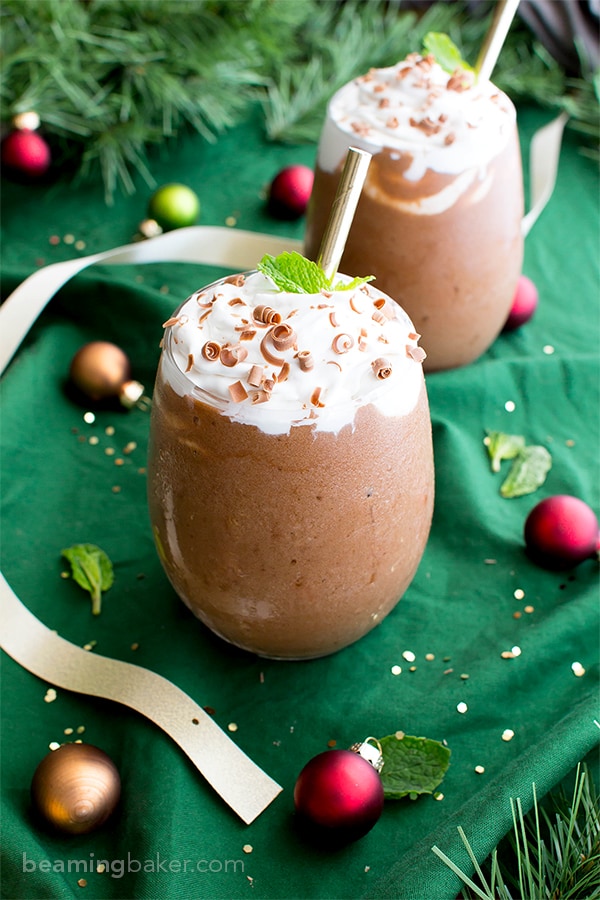 So right now the soft piano tunes of Christmas are playing in the background, snow is falling lightly right outside my window, and Erik's happily tapping his cartoon reindeer sock-clad feet on the carpet.
I've just finished making a double batch of triple peppermint chocolate chip cookies (I know) and we've got gift wrap everywhere. Just, everywhere. Hold on a sec, I think I see a spot on my couch that's bare of gift wrap.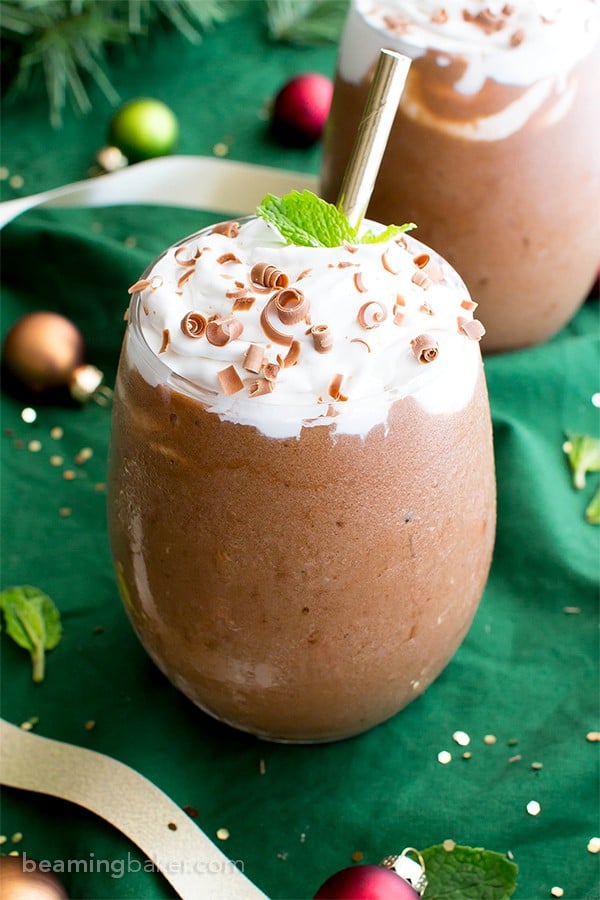 …
Okay, just fixed it! In fact, there was a nice, big golden bow that was just waiting for its cozy spot on the couch. 😉
With the twinkly lights on and Jingle Bell Rock floating merrily…