Chocolate Almond Butter Pretzel Bites (V+GF): an easy 3 ingredient recipe for a sweet snack packed full of protein and chocolate flavor. Vegan and Gluten Free.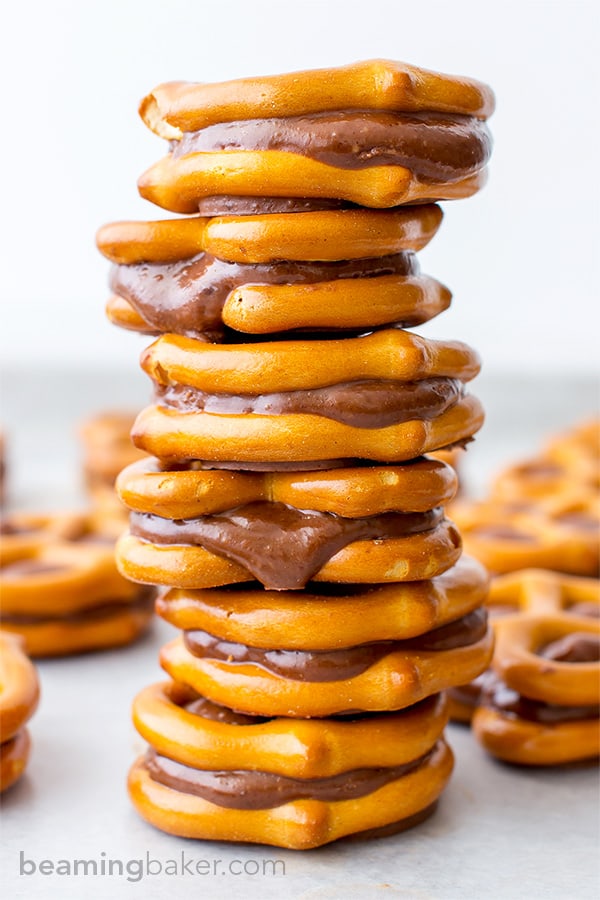 Do you ever get hit with a HUGE craving for snacks? Like, if you don't get to snack this instant, you'll go rabid bear on someone and their camping cooler full of goodies?
Show of hands? I see your hand and I throw it a high-five. 'Cause… that's me. All the time. Yeah, I'm hungry and I'm not ashamed. It's a sign of vitality, uh… or something. Let's not think too much about that one.
In any case, with my "condition," I'm always on the hunt for snacks. And since I'm not made of moola, or have a super fantastical snack vending machine in my living room (WOW), I'm always cooking up ideas for snacks. Especially ones I don't feel guilty about.
Ya feel me?
In college, this constant need for snacks put me in some… erm, interesting positions. I really didn't understand the people I hung out with. They could go for like 8 hours without eating. Like, seriously? To this day I still can't believe it.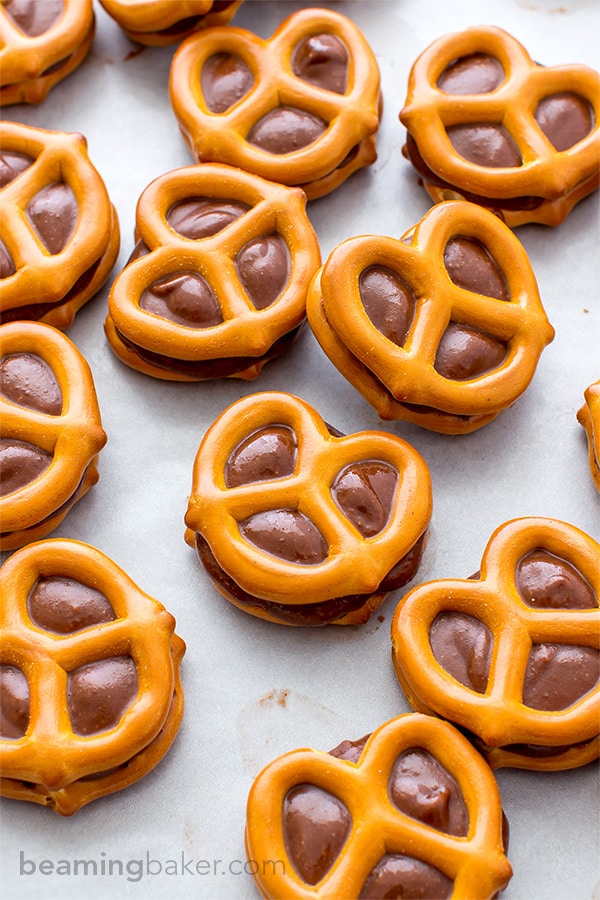 Anywho, oftentimes, I'd be napping studying at the library, barely able to focus on all of that super tiny font, high brow academic babble about… stuff (official college term). My eyes would be wandering around the library, searching for something interesting. My friends would be off, I dunno, not eating somewhere. And there I was, trying to plump up my backpack, doing my best to will it into a fluffy, nap-worthy travel pillow.
My only saving grace was snacks. Oh, the snacks! Honestly, what is college without snacks, coffee and the occasional libation?
Okay, but here's the thing. Truth time: you couldn't eat in the library. What the?!?
I know, I know. This isn't news. This isn't even old news. But folks were hungry. And folks really didn't want to…