No Bake Double Chocolate Peanut Butter Coconut Energy Bites (V, GF): an easy, one bowl recipe for deliciously protein-packed chocolate peanut butter energy bites. Vegan, Gluten Free, Dairy-Free.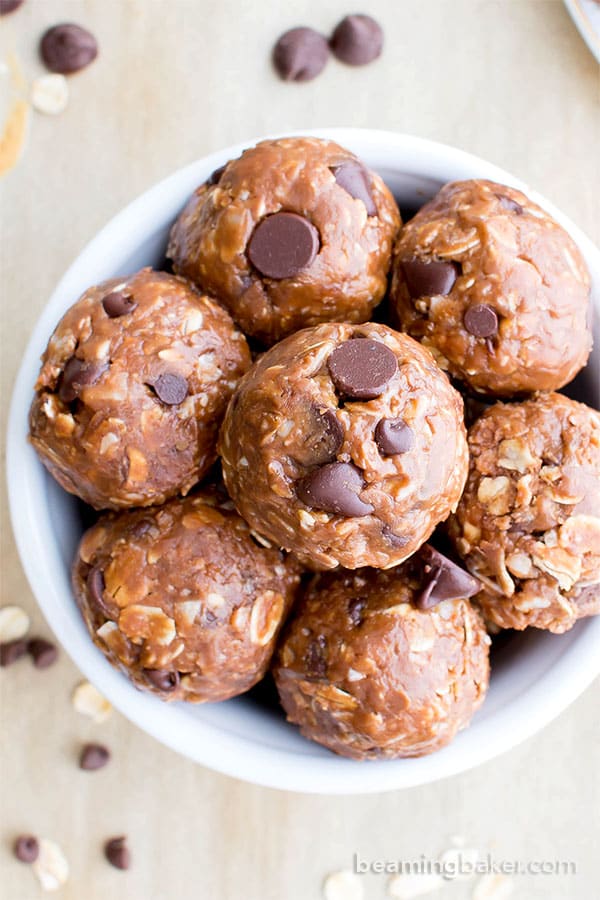 Remember when you were young and you thought adding unsweetened cocoa powder to, well… just about anything would make it taste deliciously and delightfully like chocolate? And then you realized that it SO. Did. Not?
Okay, maybe you didn't do this… but Erik and I did. Like a LOT. Because we were the smartest kids on the block, of course! One of the things Erik and I bonded over when we first met were the seriously "clever" things we used to do as kids. 😉 One of them included adding cocoa powder to all the things to make them chocolatey.
One time, when I was about seven years old, I thought it'd be an amazing idea to add cocoa powder to milk. I scooped about 5 tablespoons of unsweetened cocoa powder and dropped it into an ice cold glass of milk. Stirred. And stirred. And stirred some more.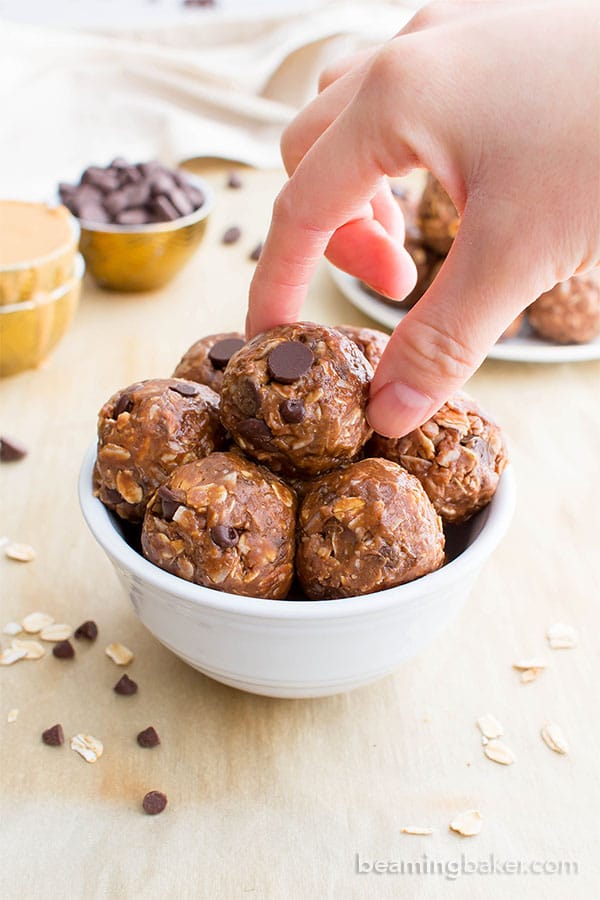 Clumps of cocoa powder pebbled up to the…