Coconut Chocolate Chip Vegan Ice Cream (Paleo, V, GF): an easy, 6 ingredient recipe for creamy chocolate chip ice cream bursting with coconut flavor. Vegan, Paleo, Gluten-Free, Dairy-Free.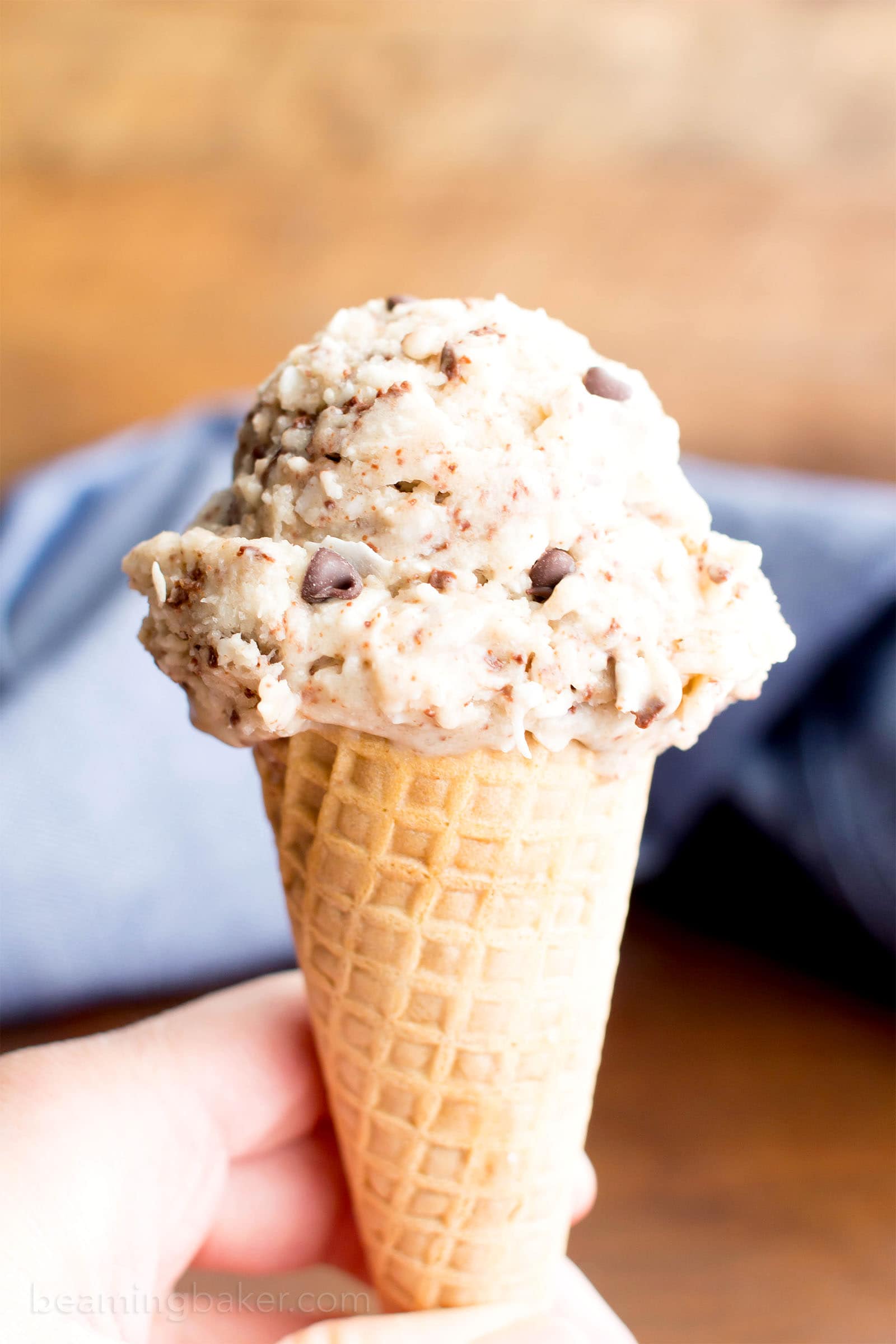 So a few weeks ago, I was visiting my mom and sister Jenny in Boston. I got the usual requests for cookies, candy, banana bread and wait for it: smoothies. Yep, smoothies!
Some of you might be surprised that my fam would ask for smoothies out of all the things I could make. Why not coconut chocolate candy? Why not my super fudgy brownies? Why not pizza? Okay, I don't actually have a recipe for pizza on Beaming Baker, but I totally wish I did! Plus, it's pizza. Why wouldn't someone ask for this… right?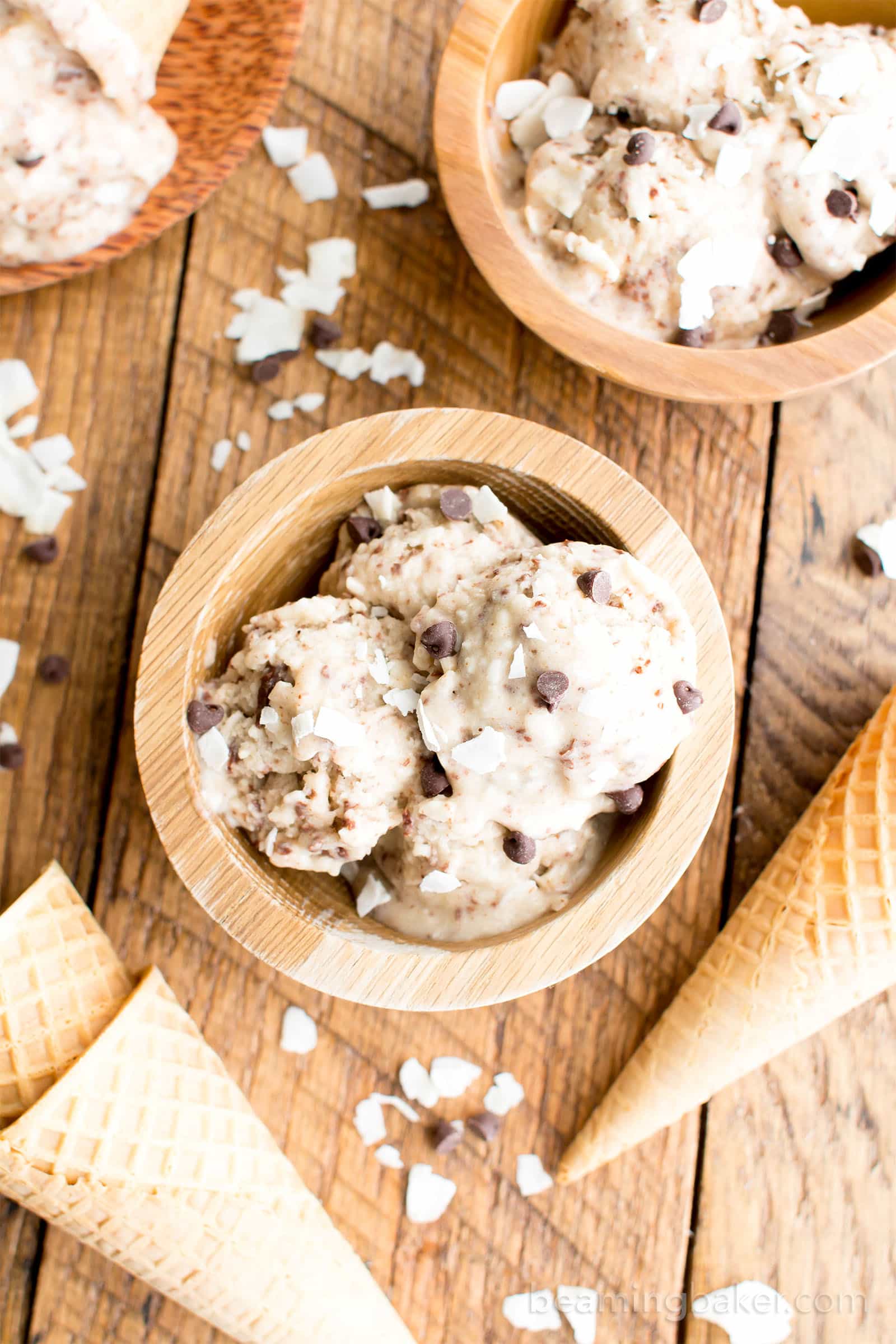 Anywho, the reason why they asked is…