One Bowl Gluten Free Pumpkin Chocolate Chip Muffins (V, GF, DF): a one bowl recipe for perfectly moist pumpkin chocolate chip muffins made with whole ingredients. Vegan, Gluten Free, Dairy Free.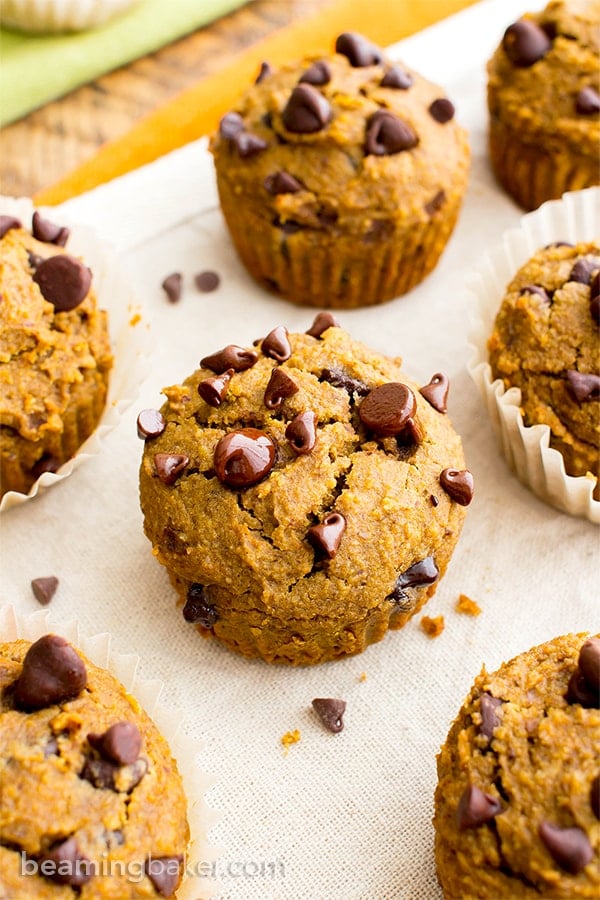 As I write this, my kitchen is filled with all the fall scents: pumpkin, maple, cinnamon, cloves and… PIE. Yep, I said it. And I don't regret it. Don't mind me, something about a new week kicked off with pumpkin chocolate chip muffins makes me feel like rhyming.
But maybe it's also because… PIE. Ladies, gents, friends, there's just something about pie that makes life so much better and tastier. Amiriiiiiight? Anywho, currently, I'm in the early, early stages of testing pumpkin pie (spoiler alert!!) and it's been a real treat. It's totally rekindled my love of baking.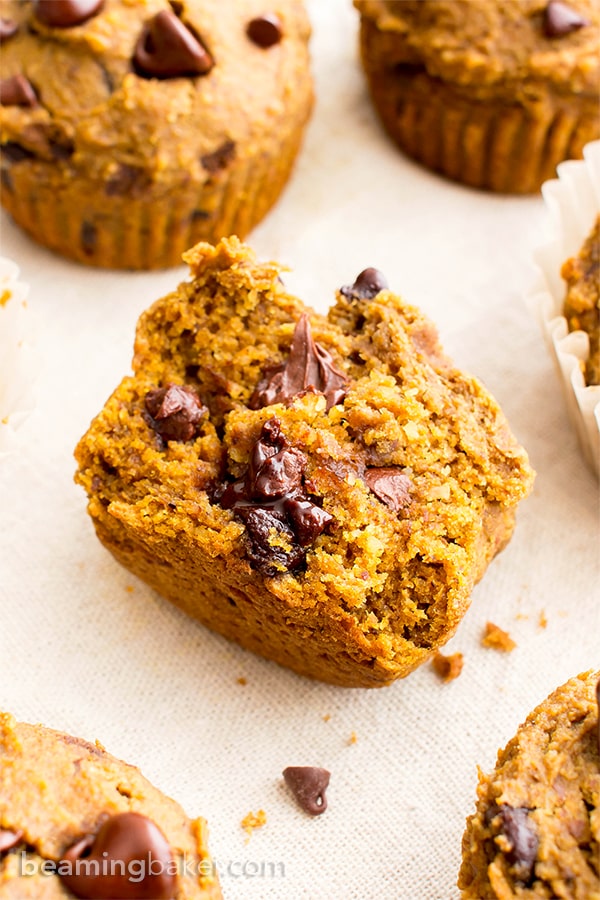 Whaaaaaaaa you say? How could…