Easy Vegan Peanut Butter Banana Breakfast Cookies  (V, GF): a one bowl recipe for chewy, protein-rich banana cookies, plus a great excuse to eat COOKIES for breakfast! Vegan, Gluten Free, Dairy-Free.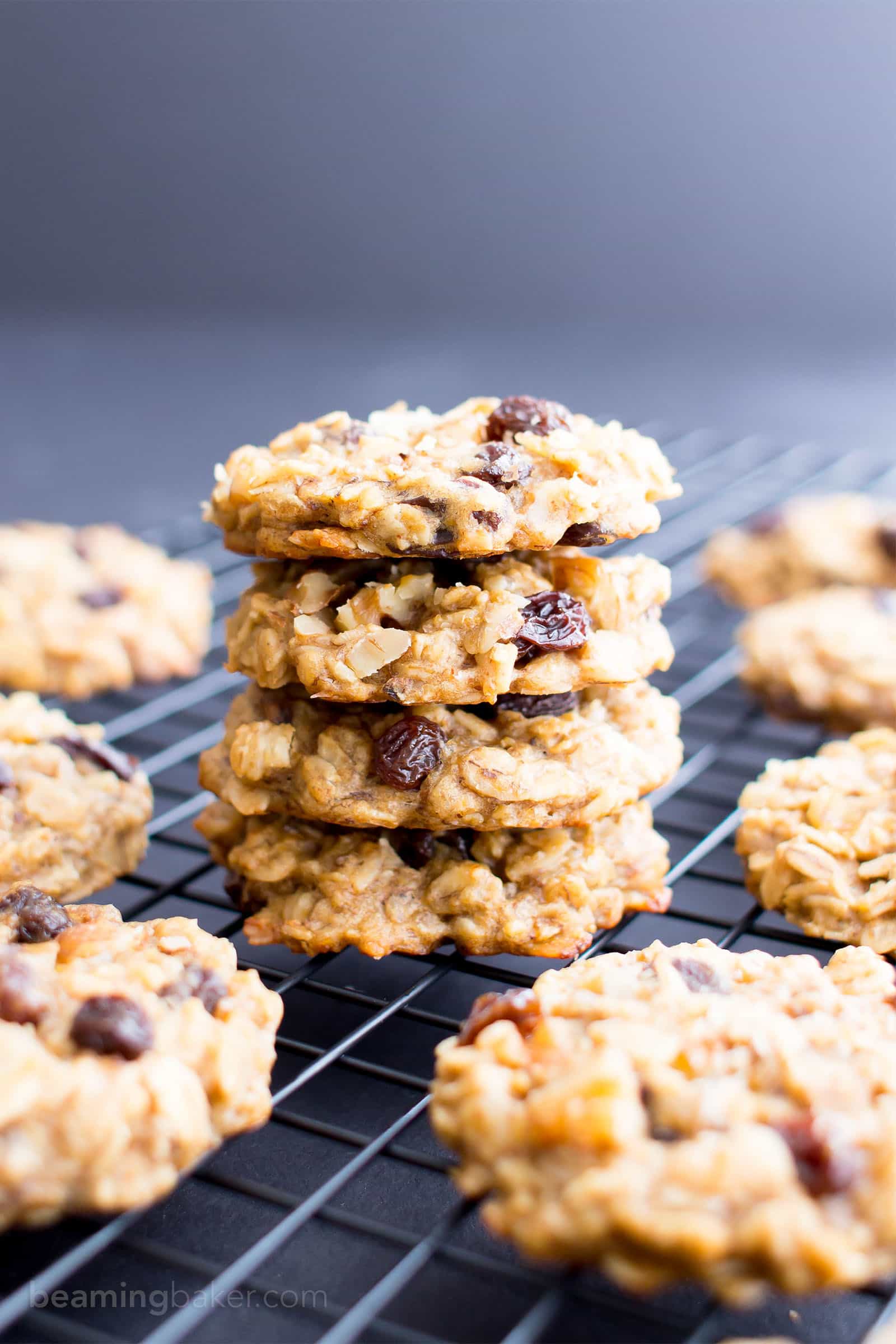 First there were bars… and now there are: COOKIES!!!
If you were here last week, you may have noticed a sweet little recipe I shared: Gluten Free Banana Chocolate Chip Oatmeal Breakfast Bars. They were so delicious, so satisfying, and best of all, totally good morning-making.
I sorta wanted to name them Good Morning Breakfast Bars (which I have to do at some point, now that I think of it), but I… didn't. Maybe because that title is somewhat vague and doesn't highlight the key ingredients in the recipe, which, at this point, I compulsively do. I mean, who doesn't want to know exactly what's in a recipe before they get really emotionally invested, right?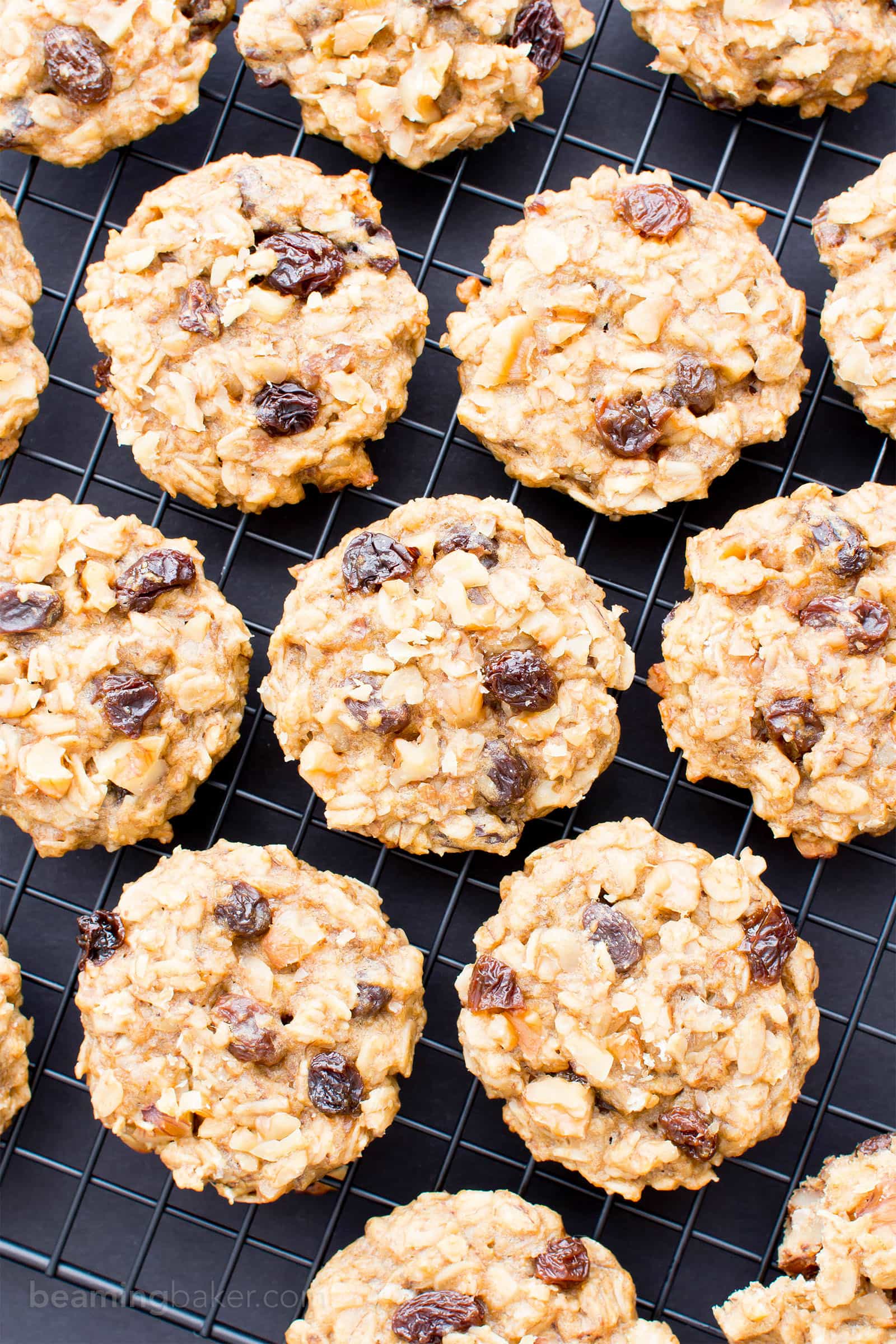 Back on point, it had been ages since…