Toasted Coconut Chocolate Chip Nice Cream (V+GF): a 5 ingredient recipe for deliciously creamy vegan ice cream, exploding with coconut and chocolate chips. Vegan, Dairy Free, Gluten Free.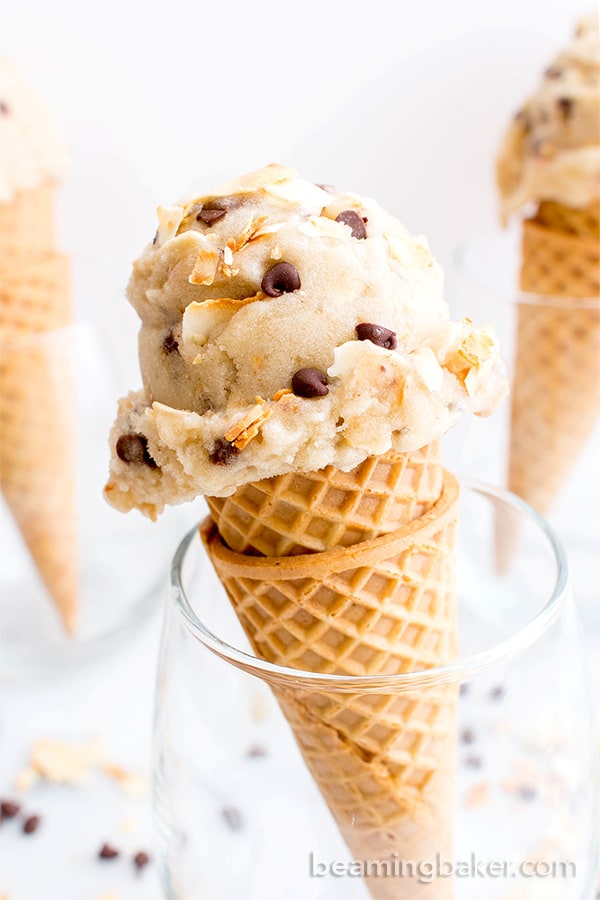 Oh, what is the summer without ice cream? Without popsicles? Just no fun at all, at least in my family. Yup, we're big eaters of all the delicious things.
Everyone in my family LOVES coconut and chocolate. But when they find both of those ingredients in a recipe, their coconut chocolate love goes into overdrive.
For years, we've marveled at the wondrous frozen creations that we've enjoyed on family vacations: rose water ice cream, chocolate pistachio pudding, caramel chai popsicles, and more. One of my family's favorites has always been the kinda-hard-to-find, but absolutely-worth-the-hunt coconut chocolate chip ice cream (see: overdrive notes).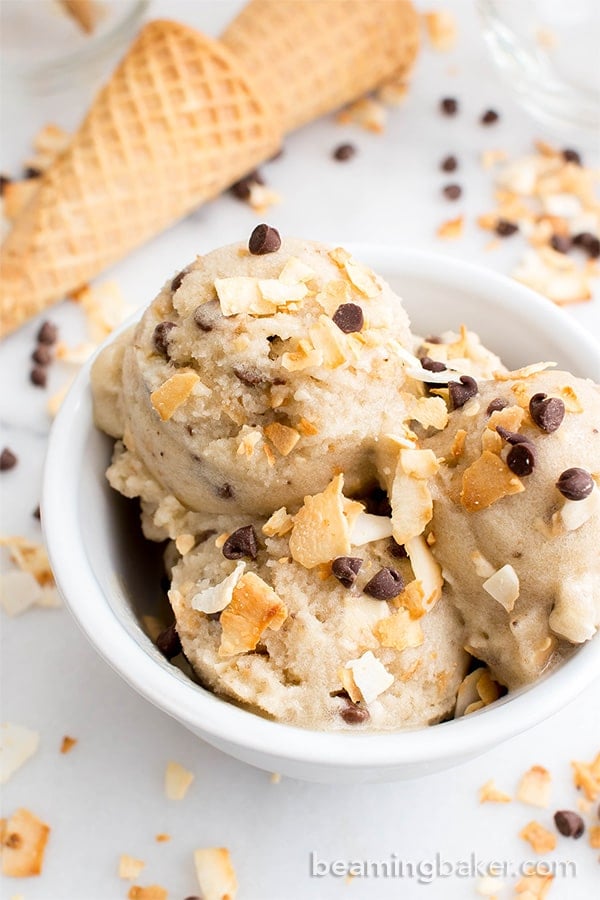 So when I had one big–okaaaaay, three big bags of coconut flakes lying around, inspiration (or more likely, hunger) hit me: it was time to do this, vegan nice cream style. If you've…