Vegan Almond Butter Chocolate Chip Walnut Oat Cookies (V, GF, DF): an easy recipe for chewy, crispy almond butter cookies deliciously made with whole ingredients. Vegan, Gluten Free, Dairy-Free, Whole Grain, Oat Flour.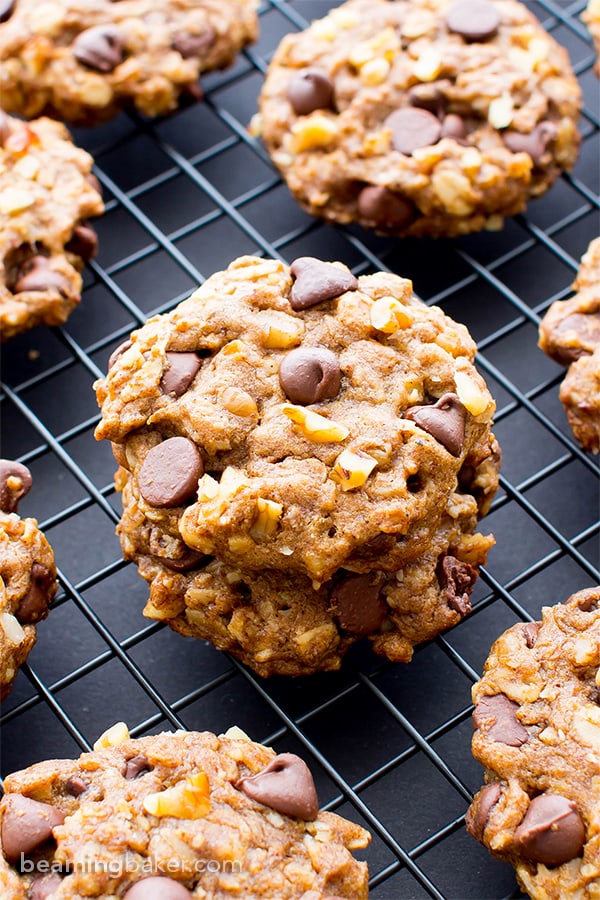 You know how origin stories are kind of a big deal now? Origin stories basically detail how something or someone came to be. Where did it all begin? Like season one of Jessica Jones. Nowadays, with all the comic book movies, superhero madness and sci-fi everything being so prevalent, these origin stories are everywhere. Truth be told, I had never really heard of origin stories or anything like that before I met Erik.
Except, unless of course, you count the Oxford dictionary. That's like the origin story for words, right?
Well, this is the origin story for how these Vegan Almond Butter Chocolate Chip Walnut Oat Cookies came to be. (Omigosh, how cool did that sound though? Honestly??)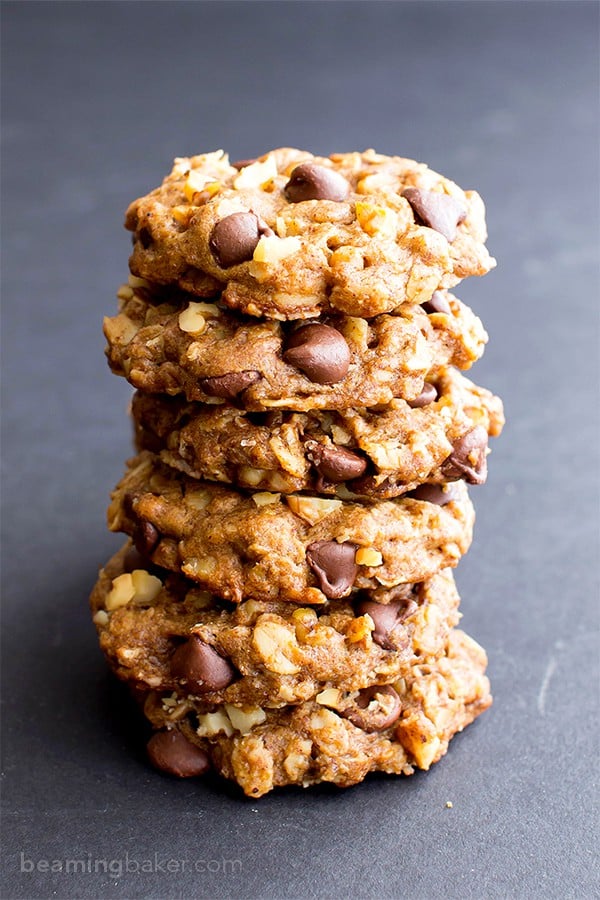 Now that we've got that dramatic intro out of the way, let me…