Paleo Almond Butter Cups (V, GF, DF): a 5 ingredient recipe for rich chocolate cups stuffed with smooth almond butter. Paleo, Vegan, Gluten Free, Dairy Free.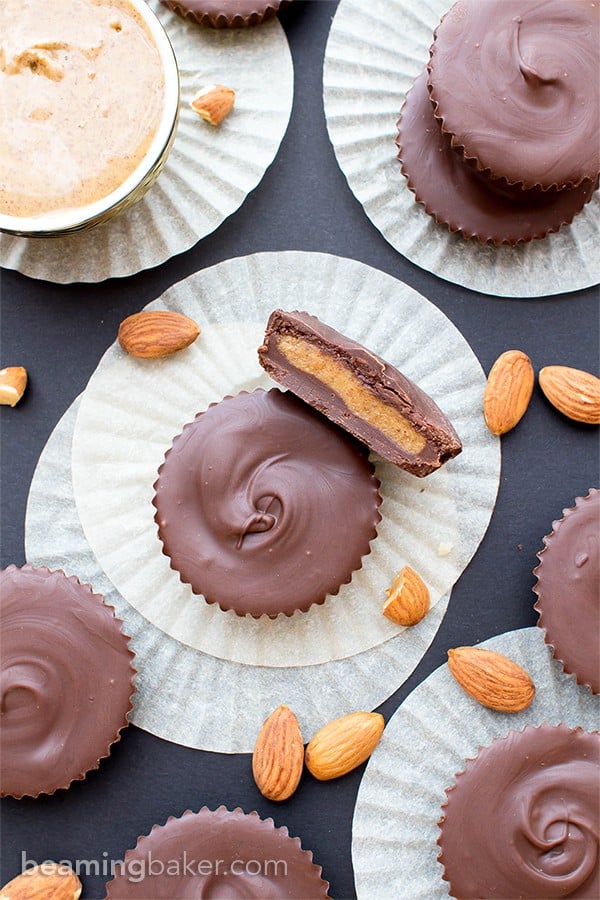 So apparently I have a thing for cups. But like, chocolate cups. Not just regular cups… I mean, I do have a soft spot in my heart for the soft blue North Carolina coffee cup I use every morning. And I do give a respectful nod to the sparkly tumblers that hold my kitchen tools when I'm baking (but I suspect they already know how awesome they are).
Then there's that extra sturdy cup that holds my cookie scoops and reminds me of my mom when she's away. That cup is tastefully adorned in moose (mooses??) and shiny as fudge on the inside. She loves this cup because she can drink all the tea she wants and it never stains.
But, what was I saying? Oh yeah–I'm talking about chocolate cups here, folks. I just realized that there are already two other kinds of cups on the blog: peanut butter (of course) and cookie dough (I know). But it occurred to me that there weren't any almond butter cups on this here blog. What a travesty, right? 😱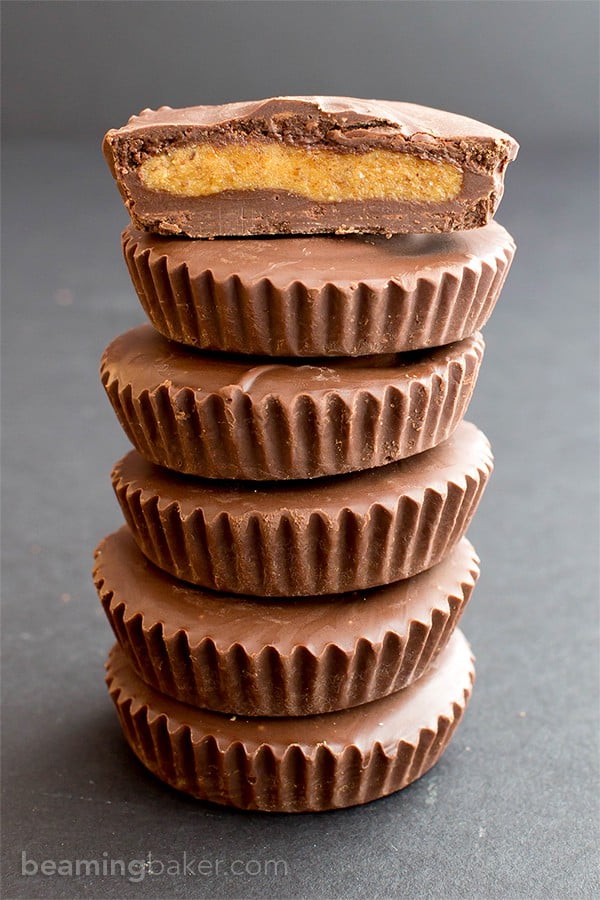 Totally a travesty when you consider the fact that I've gotten a good number of wonderfully heartwarming emails from my readers who strictly follow paleo diets. They're so thankful and supportive of the paleo treats on the blog. ❤️
But I felt that there weren't as many paleo treats as there should be 'round these parts. Probably, but by…