Holiday Baking & Gift Ideas
Fun Holiday Recipes & Gift Ideas: a festive roundup of healthy holiday dessert recipes and gift ideas to make this season merry and bright!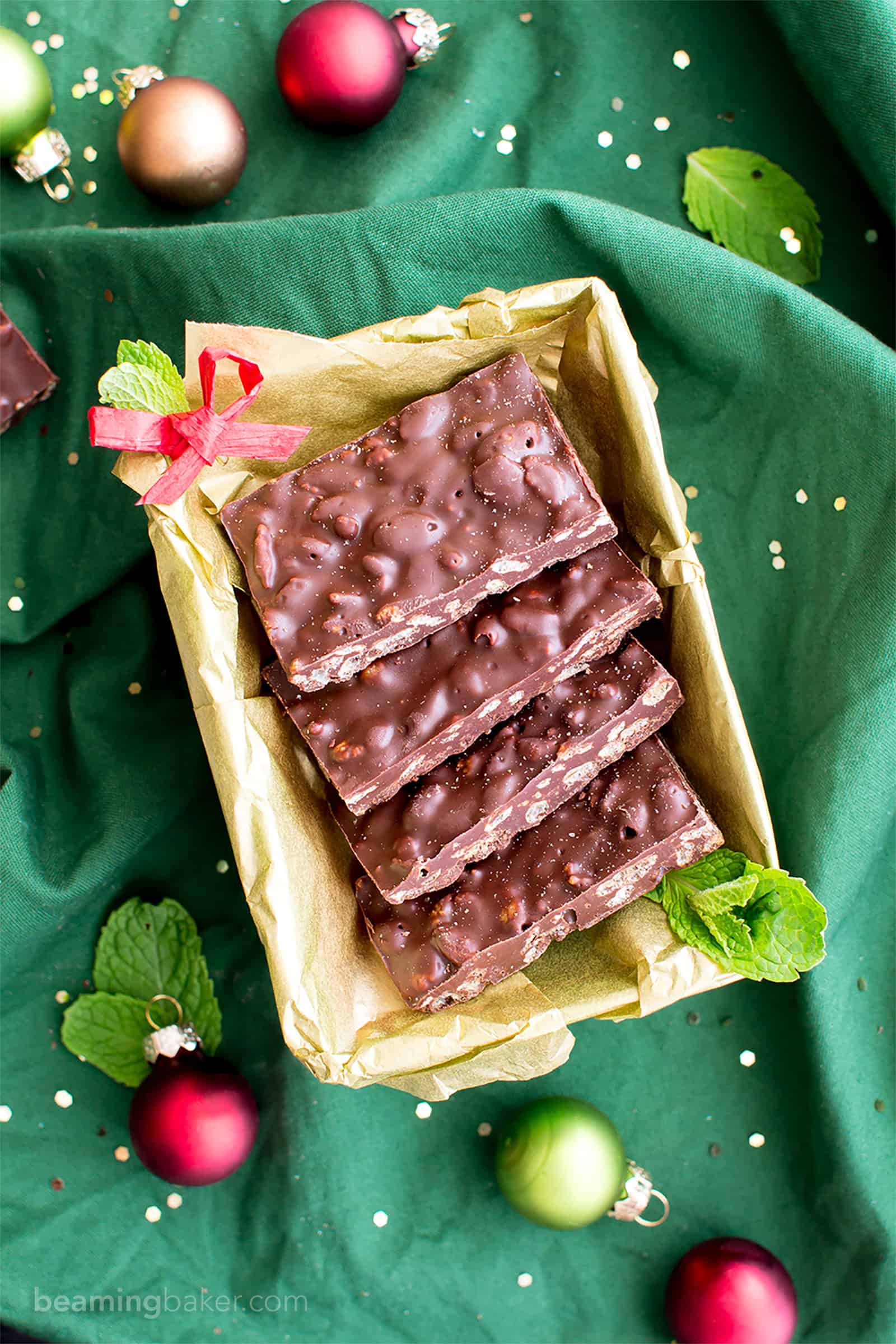 Guess what? I have a special, festive post & recipe coming out tomorrow, but in the meantime, I thought it would be the perfect time to chat with you and see how all of your holiday planning is coming along. Have you bought all your gifts and 100% planned out your holiday dessert menu yet?
Erik and I are still trying to finalize the last few details of our dessert menu. Our problem is that we always end up being overly ambitious and have a super hard time narrowing it all down. We end up making wayyyy too many desserts—but honestly, is there really such a thing? 😉
I did learn a trick from my mom about how to prepare for these types of things: prep…. Prep. And then prep some more! She has this whole procedure when she's prepping (see what I mean??) for a big family dinner. She starts by prepping all of the ingredients first, then freezing them so the day before the big day, she can start throwing everything together.
What are your favorite meal prep hacks? Especially special occasion hacks?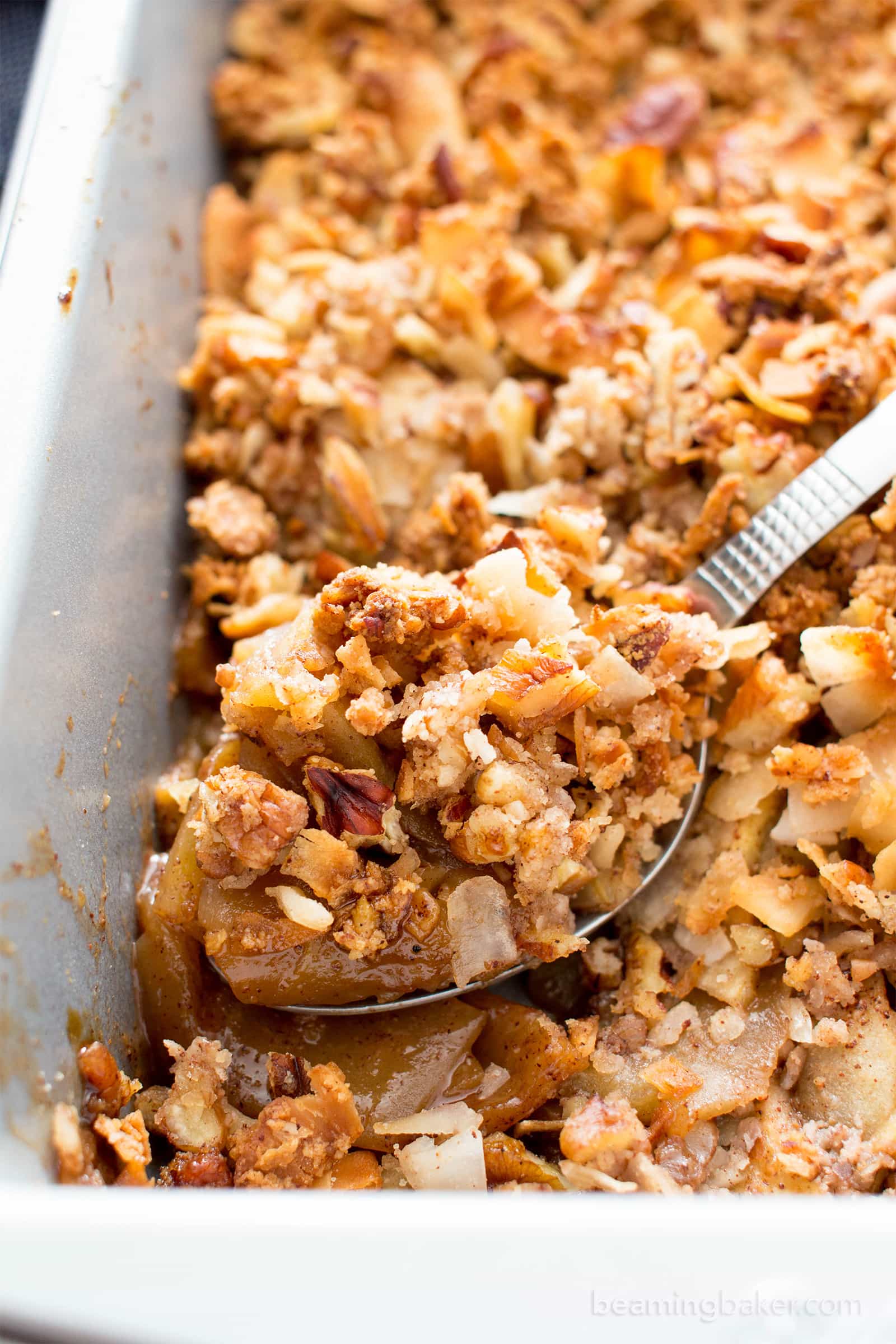 I started taking after my mom (like in sooooo many ways), and I've begun prepping things way in advance. For example, we're planning on making the paleo apple crisp (above) for my sister Jenny (one of her all-time faves), so a week or two before, I'll chop up exactly the right amount of pecans and put them in an airtight container. Then, I'll measure out the coconut flakes and get that ready to go, too.
There's just something about having to drag out the cutting board, stop to chop pecans and then wash that extra knife in the middle of baking 6 different desserts that's like, "oh, come on!!!" <– Why, hello, Chandler!
That's probably why I'm REALLY big on no bake desserts. Yep, even for a self-proclaimed baker, one of my favorite desserts to bring is a no bake treat. It doesn't get any easier than a no bake treat! And if you're bringing like 4-6 desserts, at least a few have to be no bake for your sanity. M'kay?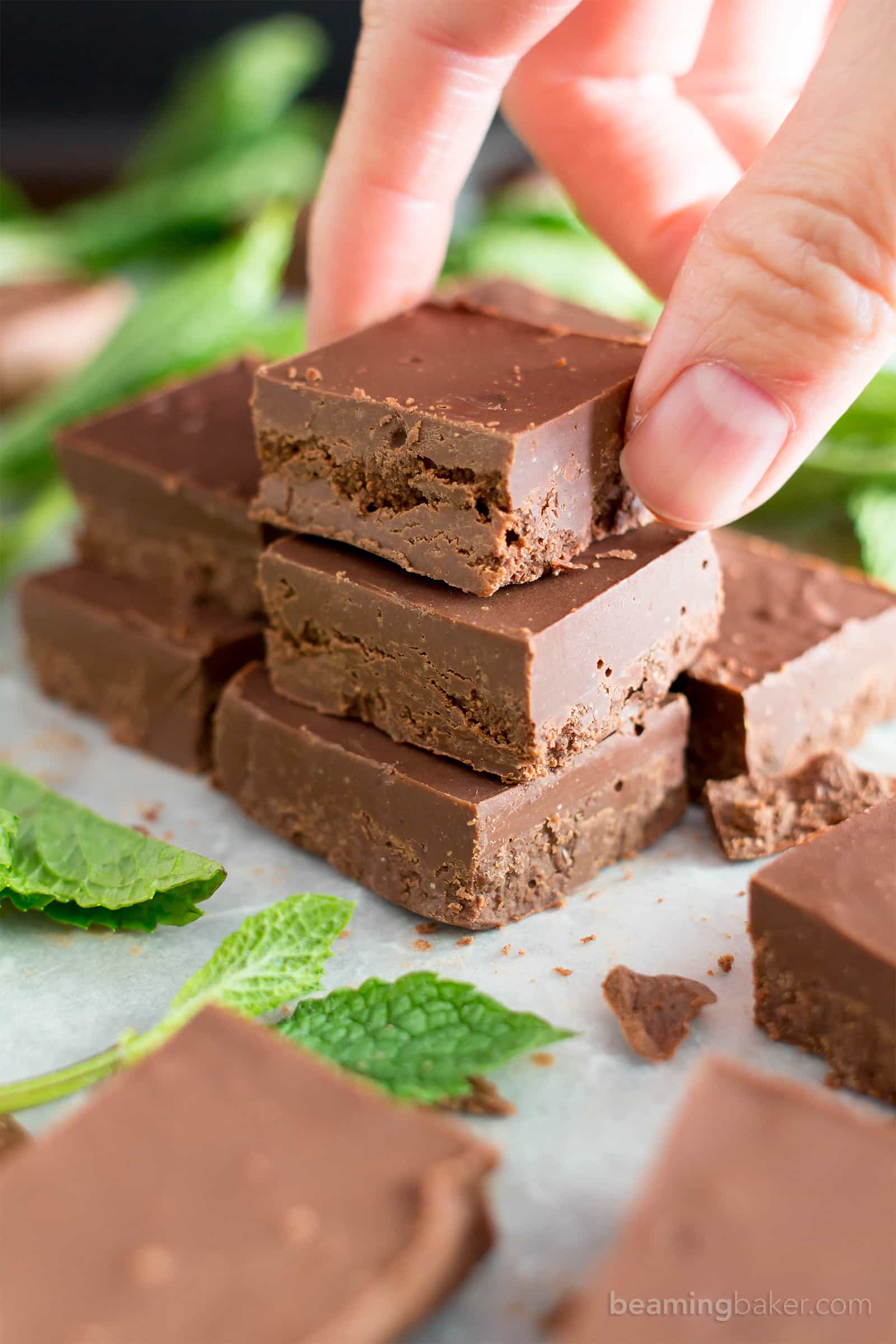 Anywho, I'd thought it'd be super fun to share some of the holiday desserts I'll be making (plus the one I'm sharing tomorrow—intriguing!!), and some of the gifts I'd recommend for the baker in your life. –> Perhaps that baker is you! 😉 It's the season for giving, and I truly think you should make some time to give yourself a little something special, too. You've worked hard all year, creating these delicious treats for others, how about something for yourself? 🙂
Without further ado, let's Holiday Bake & Gift this!!! Why, yes, I did just try to make that a verb!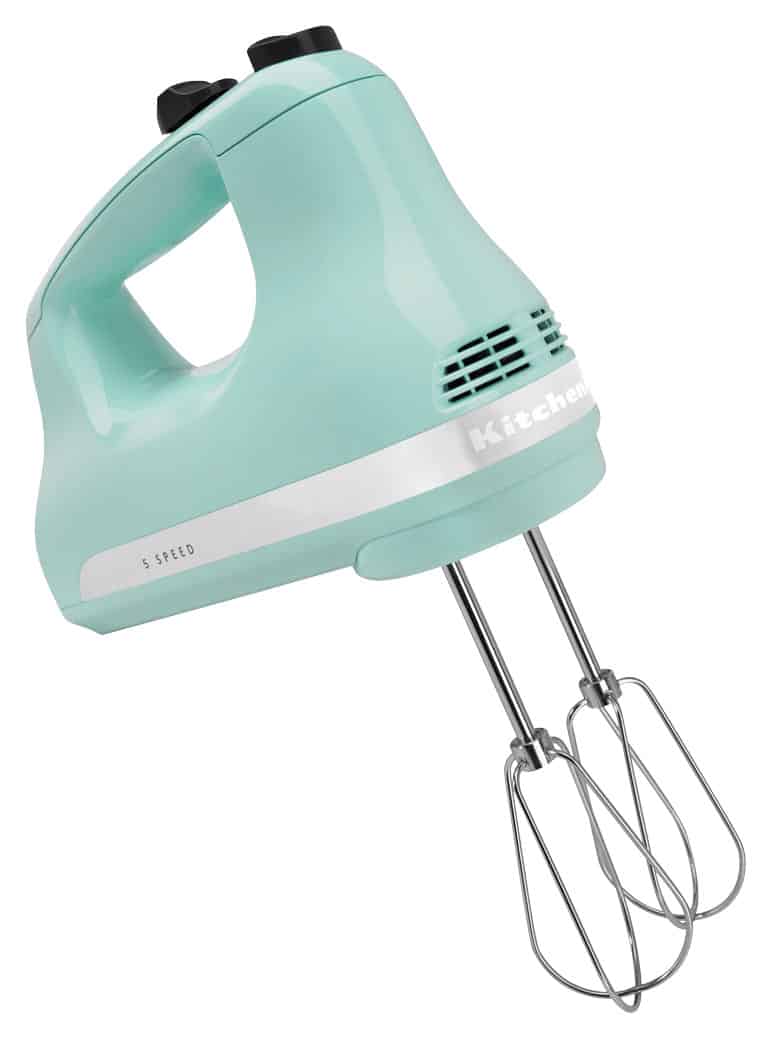 You guys, I have no clue why it took me THIS long to get a super convenient hand mixer. It's one of my favorite kitchen tools of all time. And that's saying something! I've long had a KitchenAid Stand Mixer, but never made the jump into a hand mixer. This year, you may have noticed that I finally started getting into cupcake making. I put it off for soooo long because I wanted to make extra sure that my chocolate cupcake recipe was on point—and that the frosting was just as irresistible. When I was finally ready, I had my trusty, super pretty turquoise KitchenAid hand mixer to do the job, just right. 🙂 The whisk attachment makes all the difference, so just make sure you get that one, too! Yes, my frugal heart tried to make the attachments it came with work… but it just doesn't!
Here are the lusciously moist, rich, Vegan Gluten Free Chocolate Cupcakes that I made with the mixer. 🙂 Or, if you're in the mood for something cool and minty, there's my perfectly festive and seriously irresistible Peppermint Mocha Cupcakes.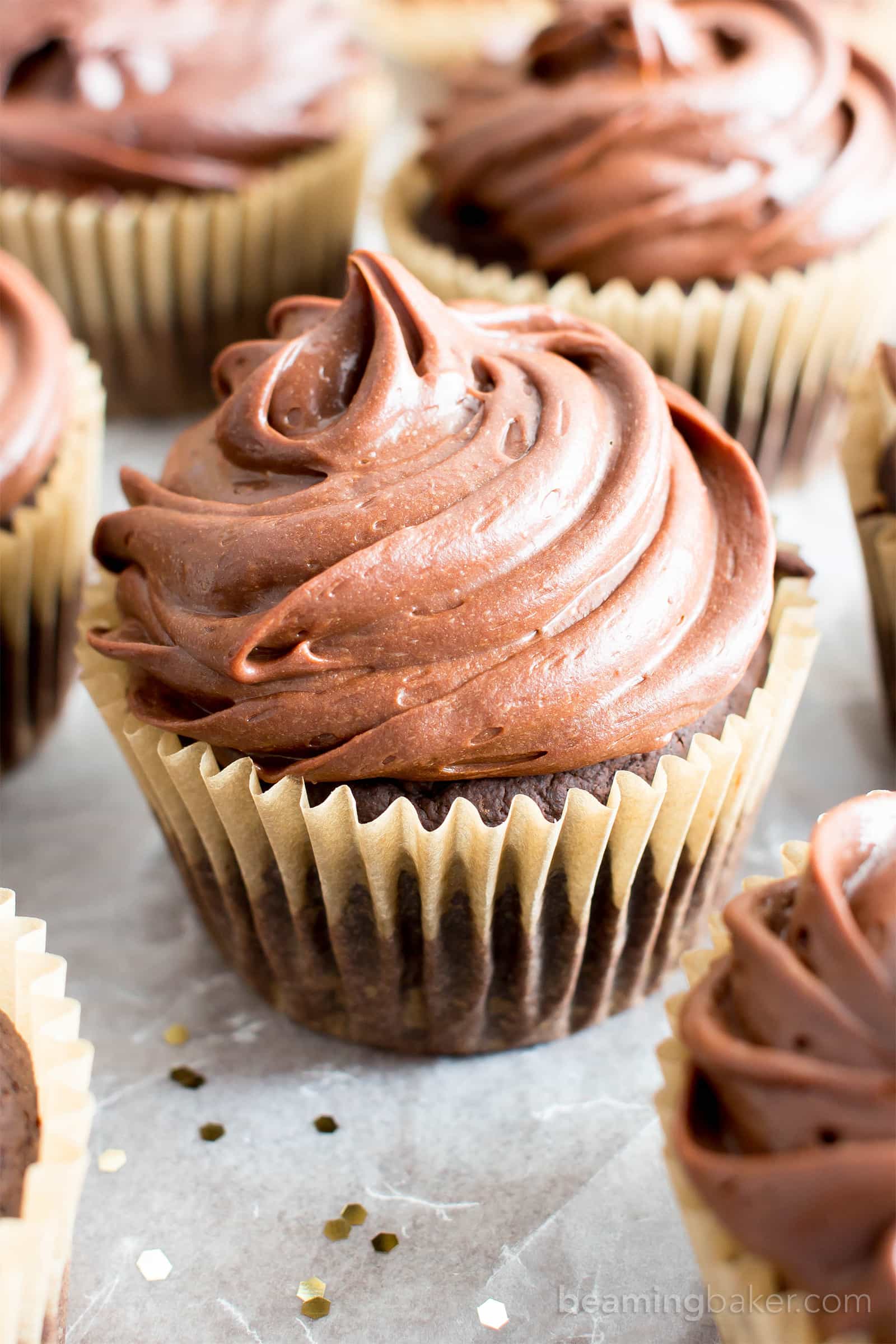 Check out my How to Make Homemade Chocolate Frosting for the creamy and indulgent chocolate frosting for those cupcakes. It's seriously made with just two ingredients and honestly… super fun and satisfying to whip… Must be a baker thing. 😉 P.S. Try this frosting on top of my best vegan brownies. Yeah, I said it!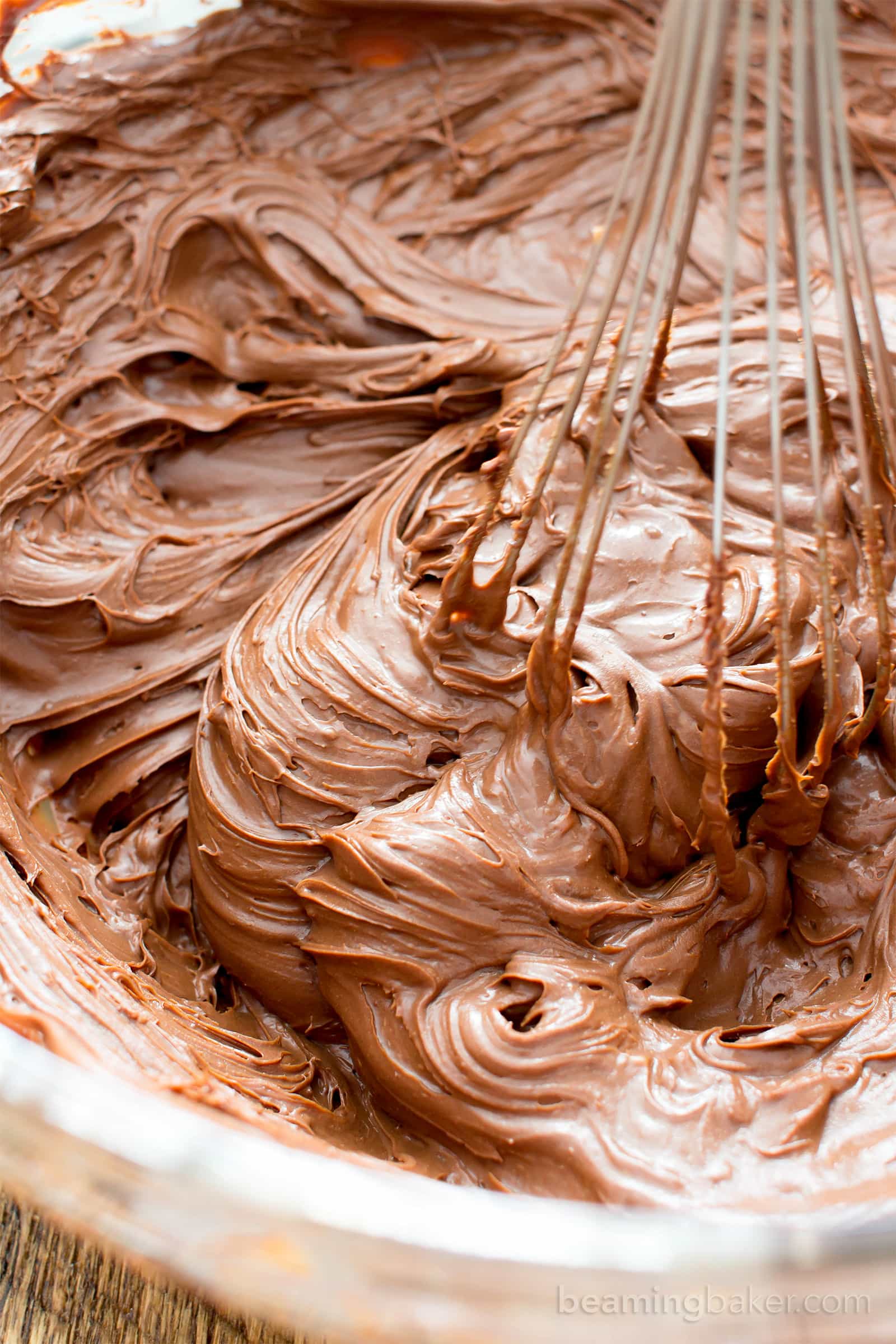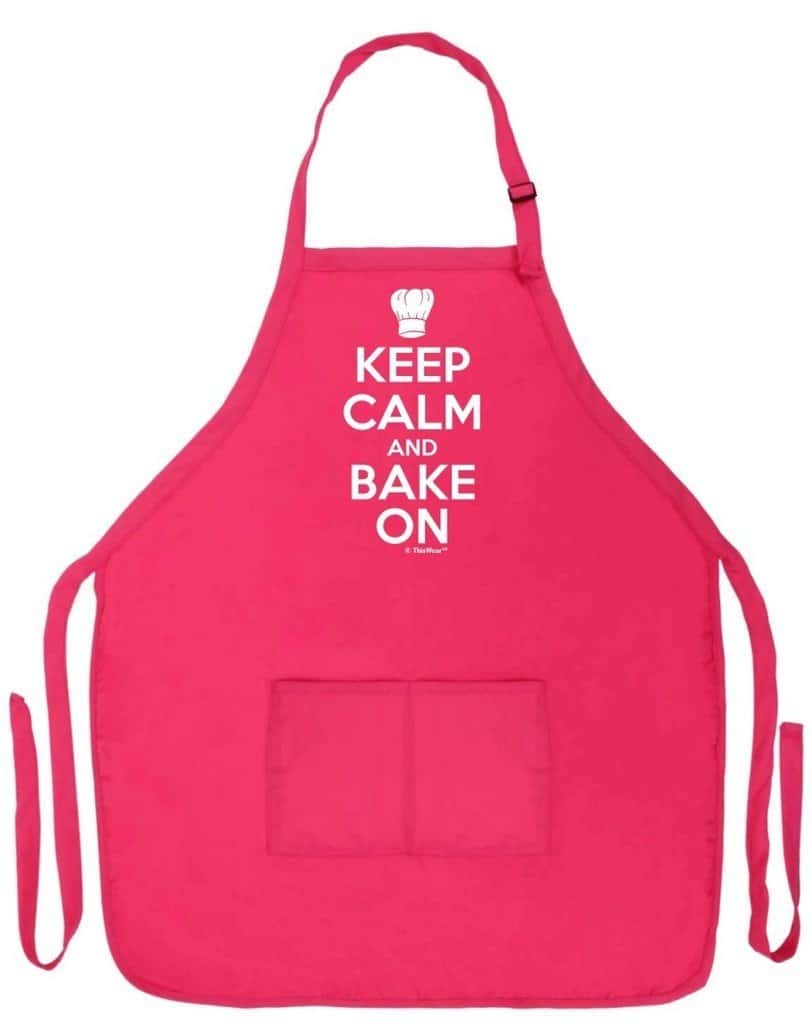 Obviously, a MUST for any baker. 😉 Love it! There's even an t-shirt, spatula and more!
Just look at how cute the Keep Calm and Bake On Spatula is!

Easy Vegan Peanut Butter Cookies! What's a holiday dessert platter without peanut butter cookies? 😉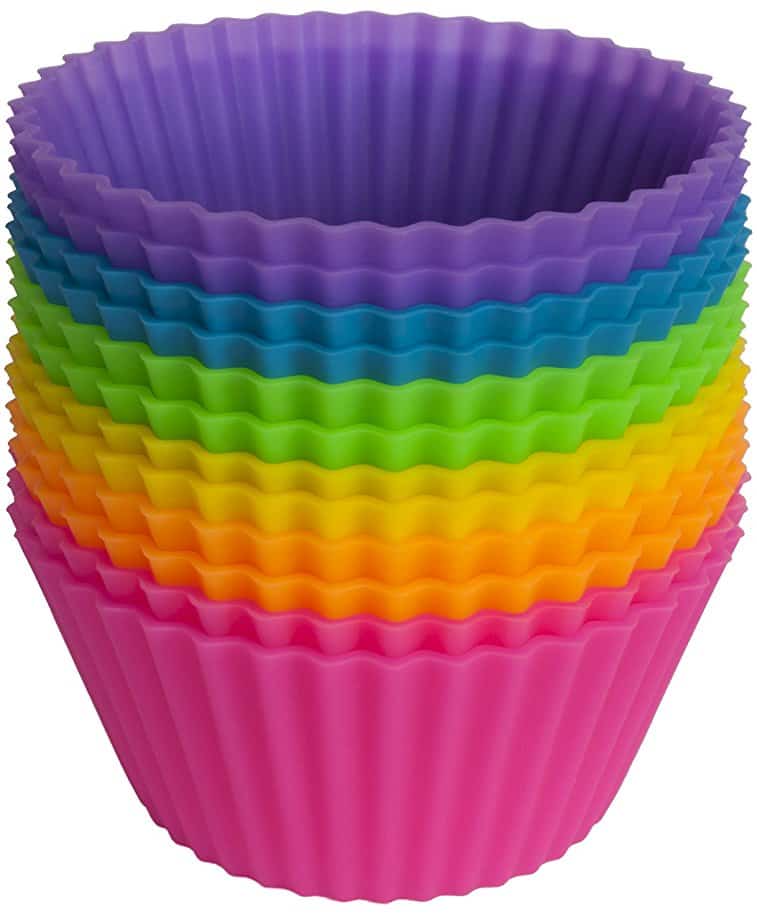 So pretty and cheerful. How can you look at these and not beam? 🙂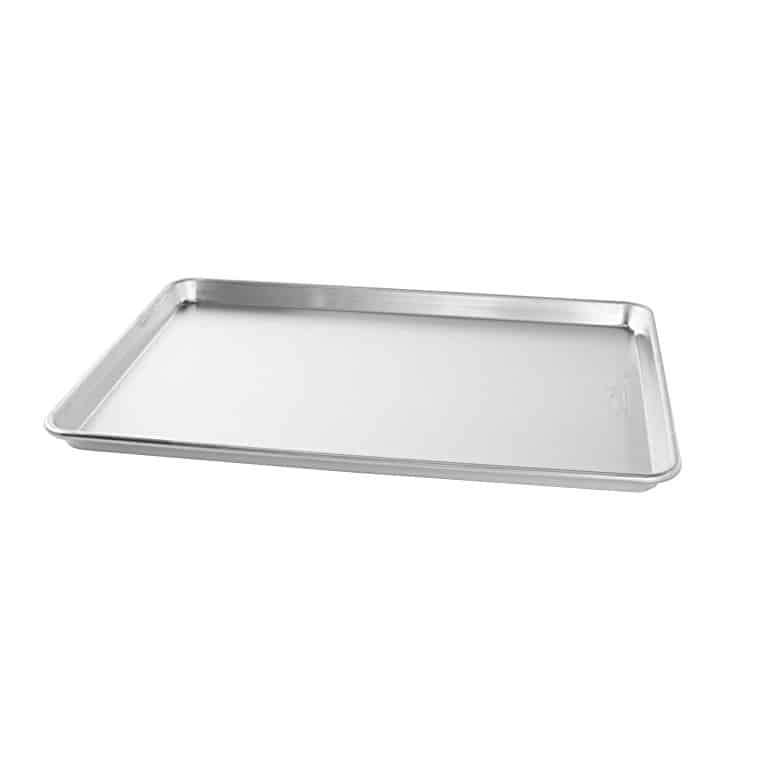 For years and years, I've been making it work with small, then medium-sized baking sheets. Those sheets definitely have their uses—especially when you're baking just one batch of cookies. But when you're pressed for time and you need to get that ENTIRE first batch in, like NOW, this Nordic Ware Commercial Baker's Big Sheet comes and saves the day.
Depending on cookie size and the recipe, you can most likely bake an entire batch of cookies on one sheet. How cool is that?? Now all I need to do is get like 5 more of these so I can start my very own cookie factory! 😉 And just in case you're looking for a sweet set of normal-sized cookie sheets (if you're not terribly set on starting your own cookie factory like I am), try this Wilton 3 Piece Cookie Sheet Set.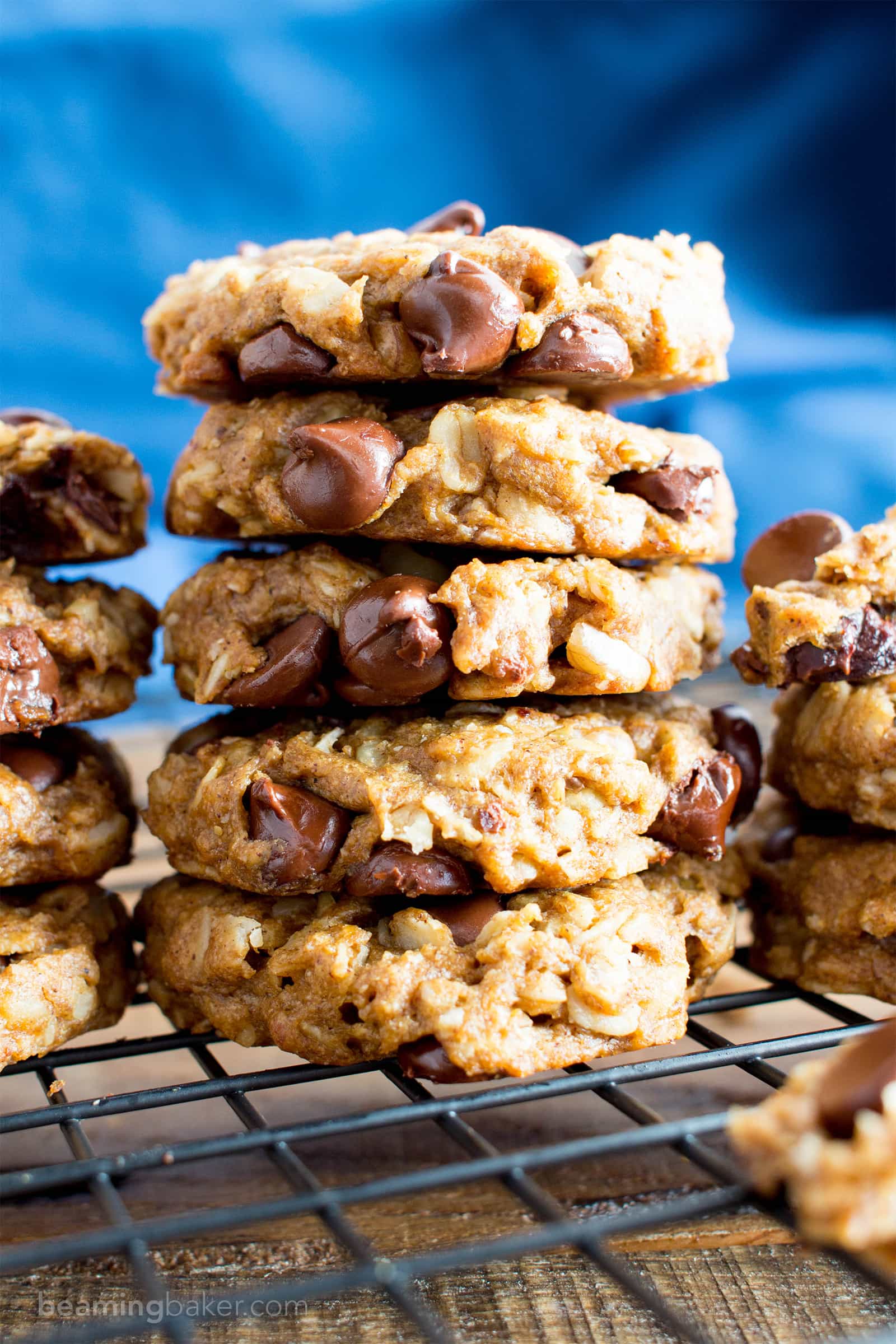 Here are some of my very favorite cookie recipes to use with this sheet…
☀︎ Gluten Free Vegan Holiday Cookie Recipes ☀︎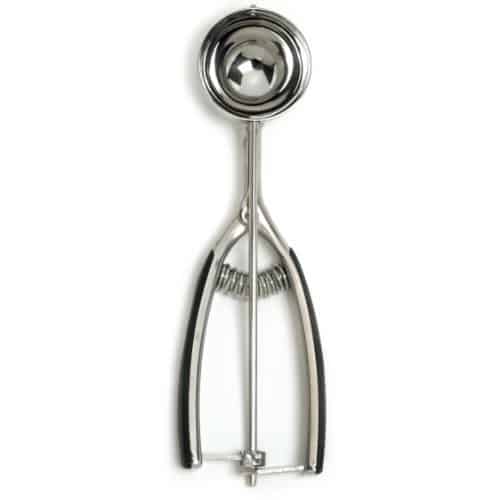 And since we just opened up that can of frosting, you know I've got to mention my cookie scoop. Goodness gracious, if you haven't made cookies with a cookie scoop, you must immediately start. They make life so. Much. Better. Making cookies gets so much easier, quicker and more uniform. Which totally sounds bland, but actually makes for prettier cookies. And who doesn't want that? 🙂
My favorite is this Norpro 2-tablespoon cookie scoop. It makes just the right size cookie, is easy to grip and releases that cookie dough ball like a boss. Other faves for smaller cookies include: 1-tablespoon cookie scoop (amazing for candy-making projects, like these gluten free vegan peanut butter truffles, these chocolate coconut truffles, and no bake peanut butter coconut bites).
Also, it's super important to invest in a large ice cream scoop for creating that bee-yoo-tiful domed top in some of my favorite muffin recipes. I love using this OXO Trigger Ice Cream Scoop! Some muffin recipes you might like to try with this: gluten free vegan banana nut muffins (a reader FAVE), gluten free maple pecan pumpkin muffins, double chocolate banana muffins.
☀︎ Cookies Recipes that are even easier with a Cookie Scoop!☀︎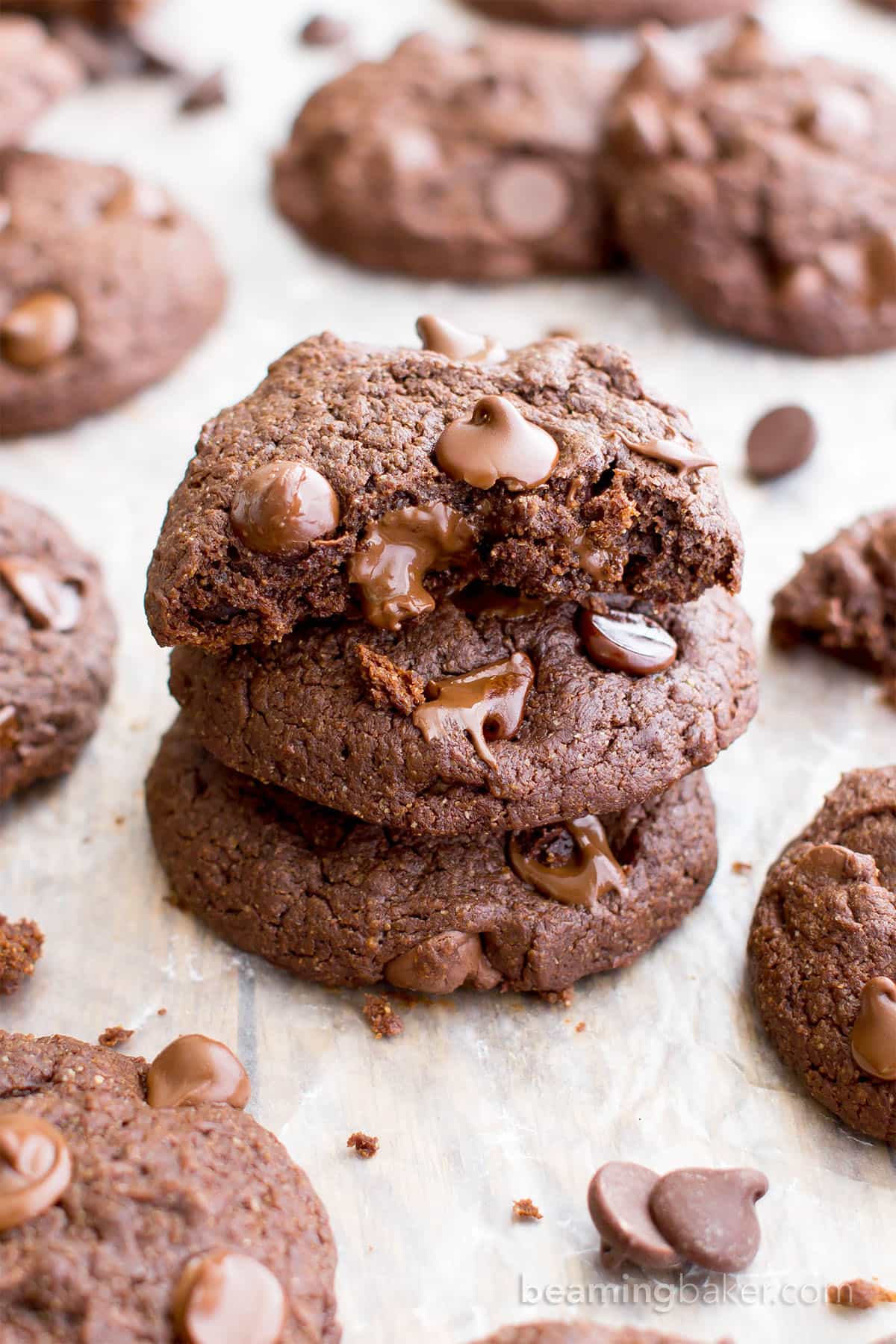 A few more Gift Ideas for the Baker in your Life!
And a few more Gluten Free Vegan Healthy Holiday Recipes, for the road (and some paleo treats too!):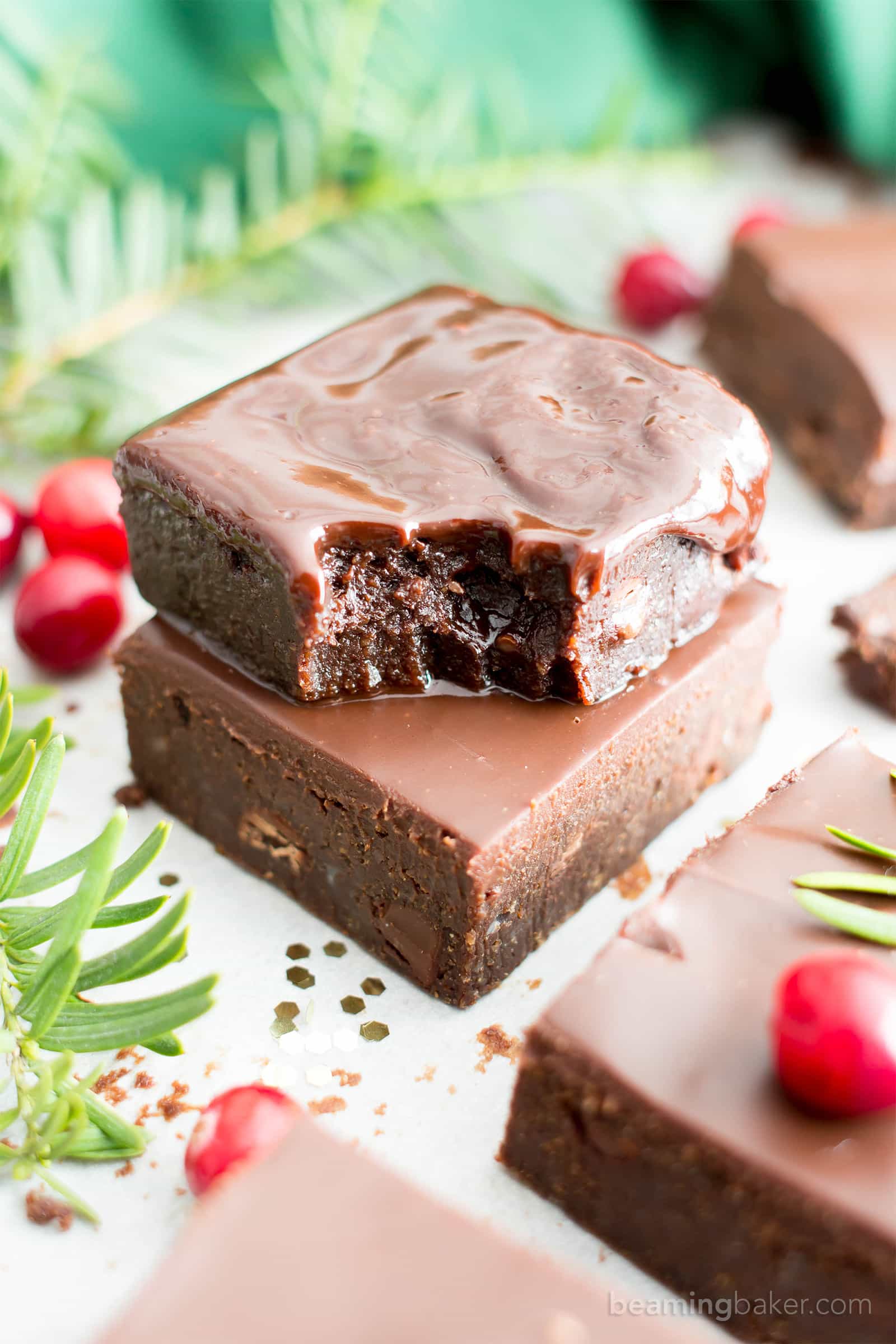 I hope you and your loved ones have a wonderful holiday season, full of laughter, lots of goodies, love, and all the hugs. 🙂 It's so wonderful to spend the season with you, baking, giggling and frosting our way through every day. Thank you for giving me the gift of your company, your comments, your photos and your emails. I can't wait to see what you whip up this season!
Sending you all my love and maybe even a dove, xo Demeter ❤️
This post may contain affiliate links, which allow me to make a small commission for my referral, at no additional cost to you. Thank you for supporting Beaming Baker.
Facebook ☀︎ Pinterest  ☀︎ Twitter ☀︎ Instagram