­­­Easy Healthy Muffin Recipes (V, GF): the best healthy muffin recipes, including healthy blueberry muffins, healthy banana muffins, healthy pumpkin muffins and more! Healthy, Vegan, Gluten Free.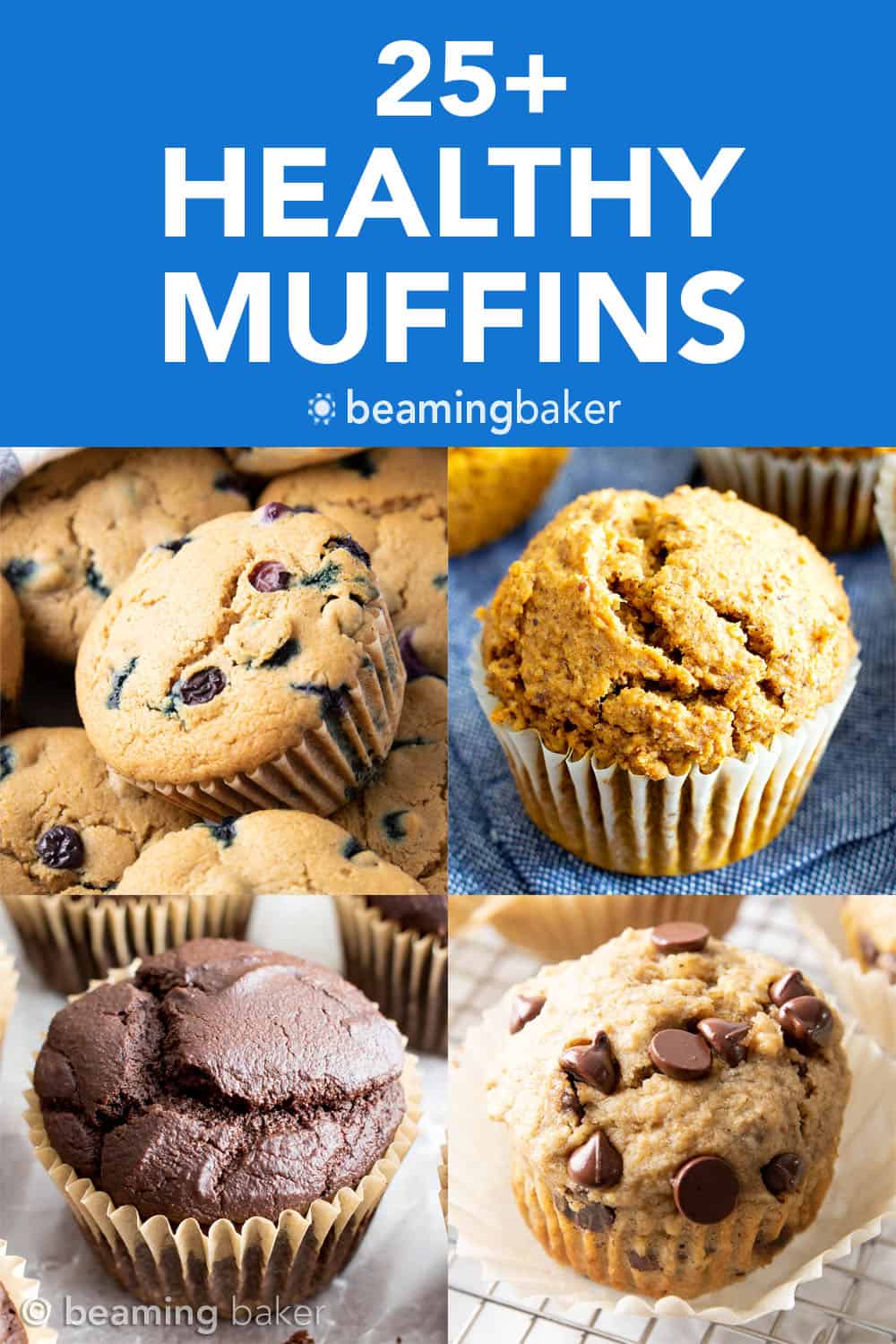 What comes to mind when you hear the words "healthy muffins?" Do you think of eating freshly baked healthy blueberry muffins with your favorite relative (we all have one)? Or perhaps baking healthy pumpkin muffins on a crisp autumn morning?
Or, are you like Erik and me, and the mere thought of a healthy muffin recipe immediately makes your mouth water and your stomach rumble? (Who cares about an awesome relative or fall morning?) 😉
­­­Easy Healthy Muffin Recipes (Vegan, Gluten Free)
In case you couldn't tell, today is all about the best healthy muffin recipes. You see, I am a huge fan of muffins, particularly easy healthy muffins. There's just something special about homemade healthy muffins that makes them stand out from any other baked good, ya know?
Maybe it's the feeling of joy when you pull that tray of perfectly dome-topped healthy muffins out of the oven, or maybe all the possible flavor variations (I see you healthy banana muffins). Or maybe it's the fact that they're perfect for sharing with someone you love. 😊
Whatever the reason, I think we can all agree that we're hankering for some fresh-baked, easy heathy muffins right about now. So, would you join me in this celebration of all things healthy muffin? Let's do this!
Healthy Banana Muffins
If you were to ask me what I love most about healthy banana muffins, it would be their versatility. There's just so many wonderful ways to make healthy banana muffins: chocolate chip, oatmeal, double chocolate, walnut—the list goes on! So here are a few of my favorite easy healthy banana muffins recipes.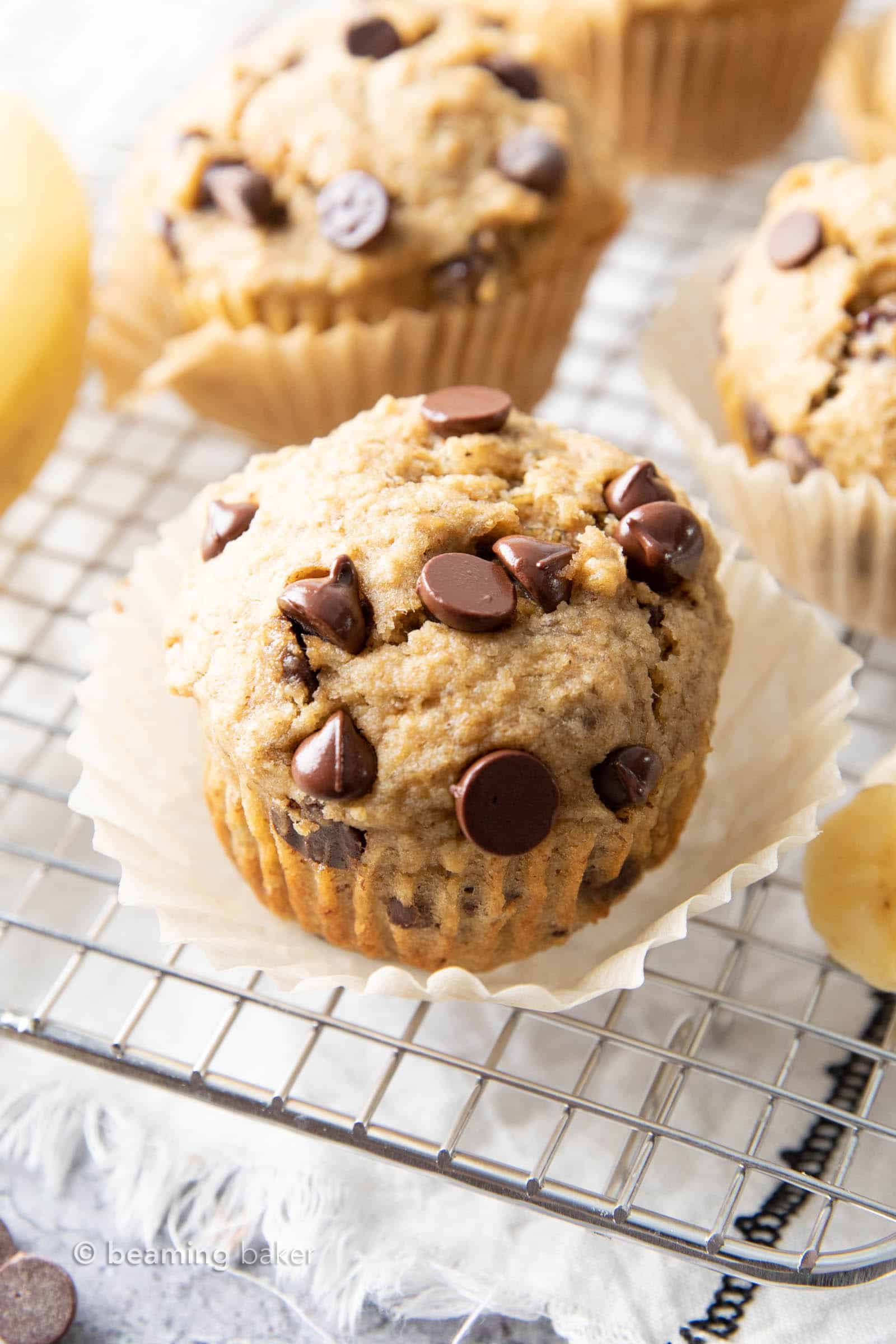 Recommended Tools for the Best Healthy Muffin Recipe
Healthy Blueberry Muffins
I think we can all agree that healthy blueberry muffins are, without question, the best. You just can't beat the feeling of biting into a freshly-baked healthy blueberry muffin and basking in that fresh blueberry goodness. Now, if anyone ever asks you if blueberry muffins are healthy, you can simply point them towards one of these babies. 😉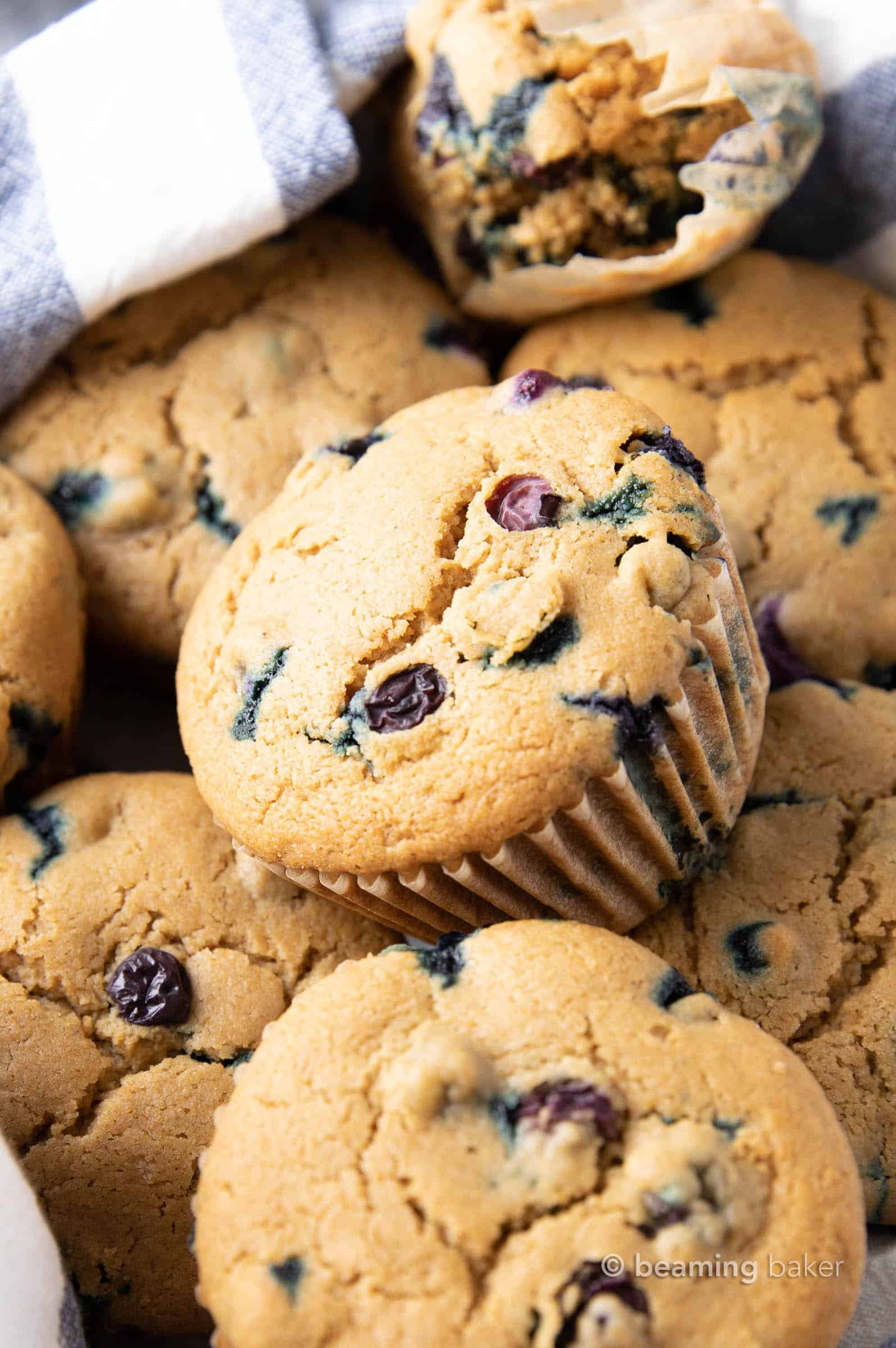 Healthy Chocolate Muffins
One of my favorite healthy muffins of all time are healthy chocolate muffins! Need I even explain? 😉 If you're a chocolate lover like me, you know when you just NEED a fix—and what better, guilt-free way than to indulge & truly enjoy a healthy chocolate muffin? Or two! 😉 I hope you love these healthy chocolate muffins recipes as much as I do!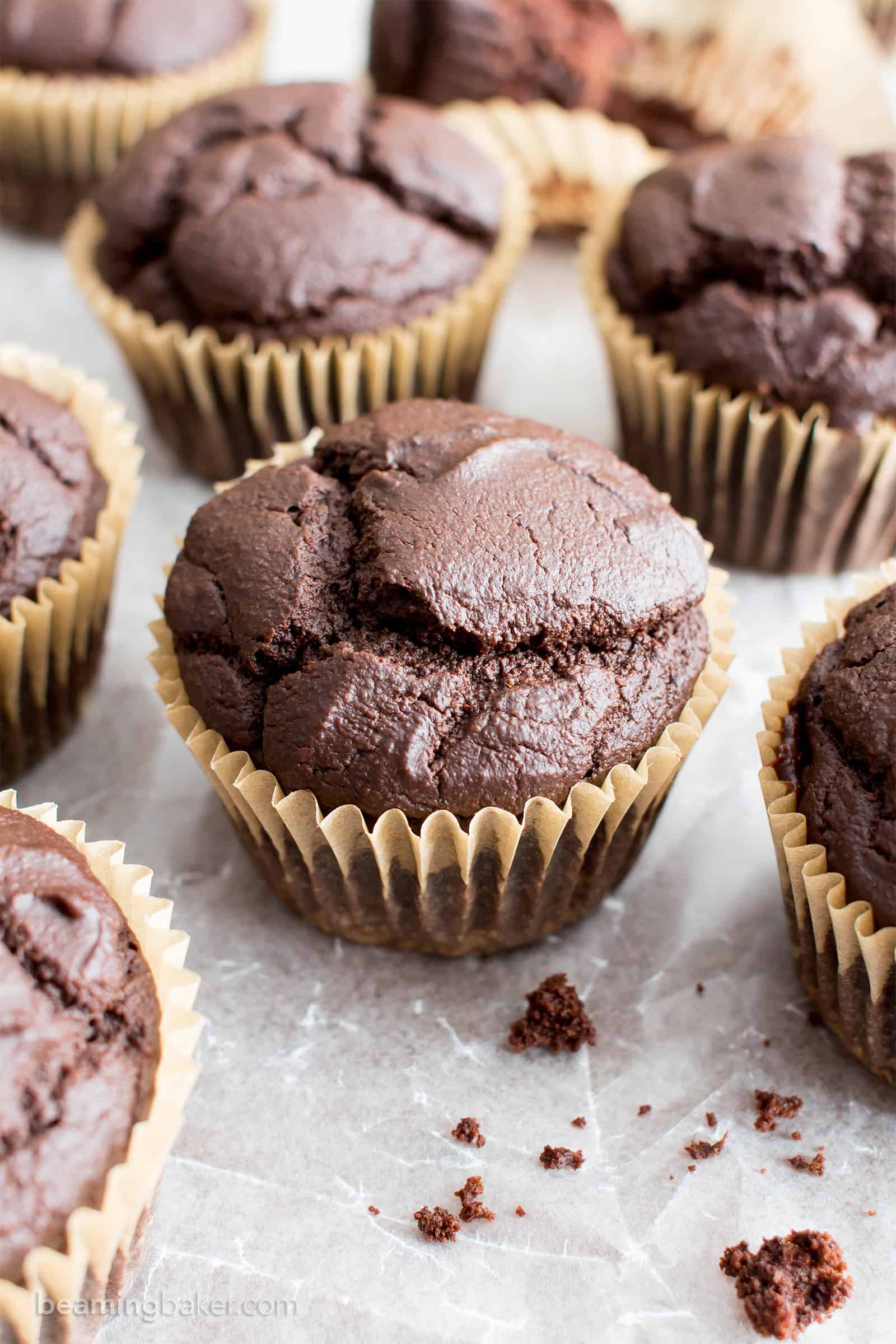 Healthy Pumpkin Muffins
Fall is right around the corner, and that means one thing: it's time to enjoy all the pumpkin goodies. Cue the healthy pumpkin muffins! These are some of the most popular healthy muffin recipes here on Beaming Baker, as well as some of Erik's personal favorite healthy muffin recipes of all time. I can't wait for you to find out why. Enjoy! 🎃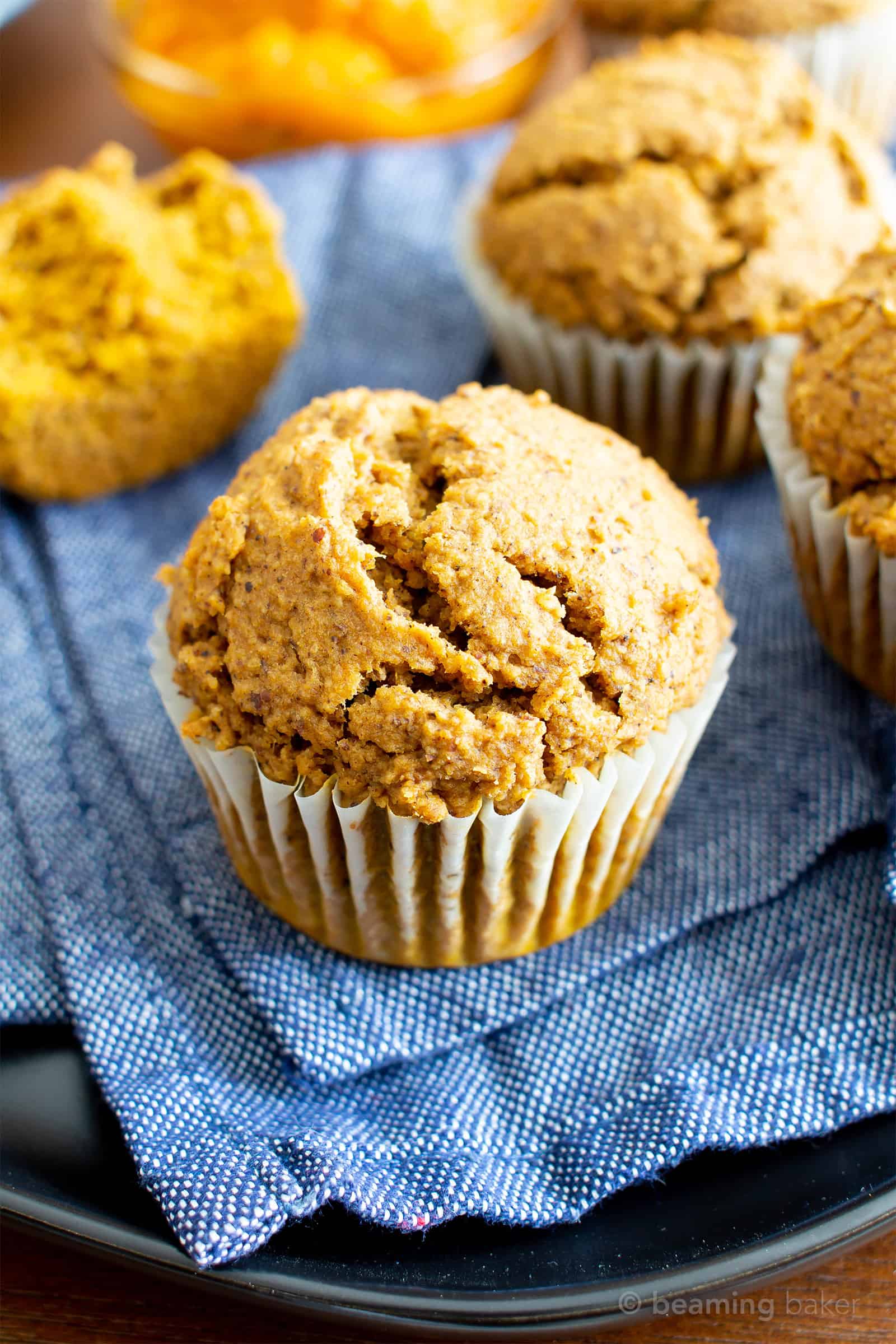 More Easy Healthy Muffins: Zucchini, Lemon, Orange!
Now to round out this collection of the best healthy muffin recipes with a few more healthy muffins that didn't fit into the categories above–we never leave anyone behind. I've got healthy orange muffins, healthy zucchini muffins and more for your enjoyment. 😀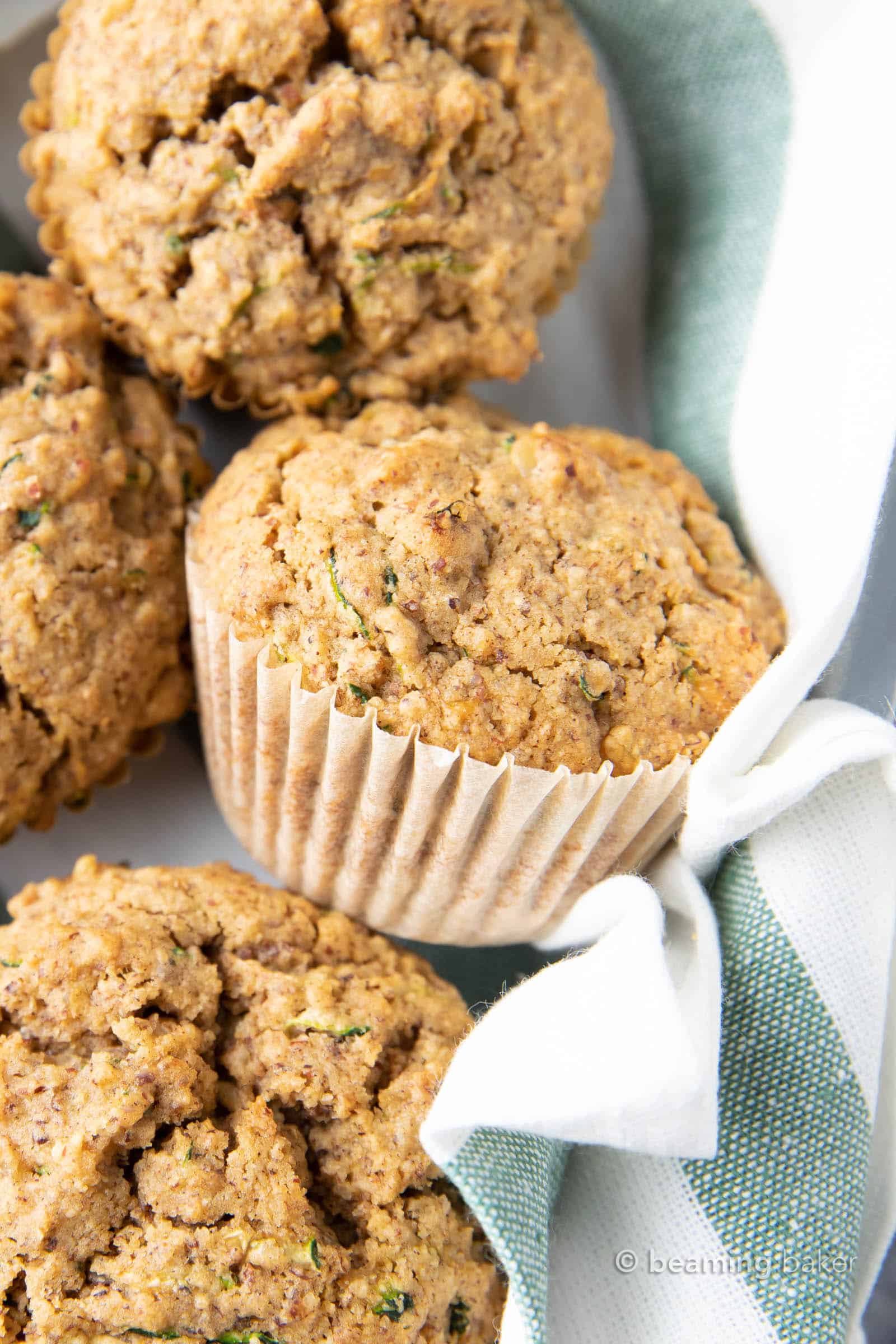 Looking for Healthy Quick Bread Recipes?
Well, there we have it, the best healthy muffin recipes ever. Which healthy muffin recipe will you try first? I absolutely love hearing from you, so make sure to let me know in the comments below.
It was simply wonderful to have you here today, sharing in these kitchen adventures with me. 'Til next time…
Sending you all my love and maybe even a dove, xo Demeter ❤️
☀ Click below to Pin ☀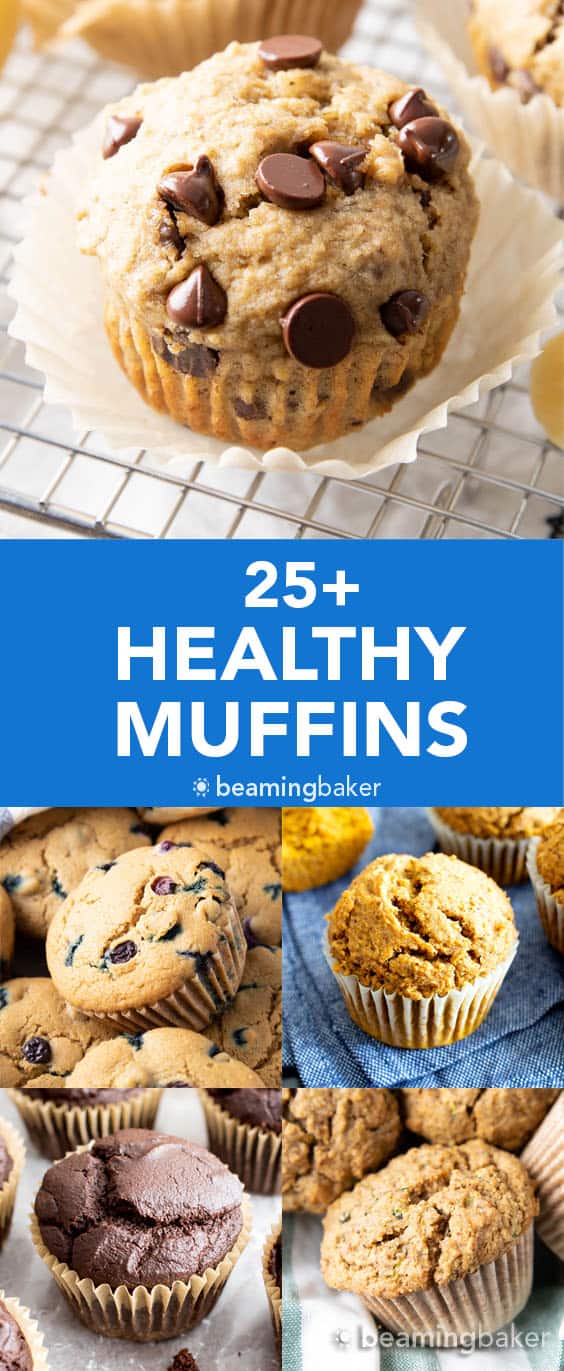 📸 Did you make any of these healthy muffins recipes? Take a pic and share it on Instagram with the hashtag #beamingbaker & tag @beamingbaker. I'd love to see it! 📸
More Easy Recipe Roundups For You
© beamingbaker.com. All content and images are protected by copyright. Please do not use my images or recipe without my permission. Please do not republish this recipe, instead, include a link to this post for the recipe.
This post may contain affiliate links, which allow me to make a small commission for my referral, at no additional cost to you. Thank you for supporting Beaming Baker.