30+ Healthy Snacks for Work (Vegan, Gluten-Free)
30+ Healthy Snacks for Work (V, GF): my favorite healthy snack ideas that are vegan, gluten-free, protein-packed! These quick 'n easy recipes are perfect for bringing to work, and make for great healthy snack options!

Snack Time!!! Make that good healthy snack time! Ahhh… those words are like sweet music to my ears. When I was a kid, tasty snacks were basically the only thing keeping me from falling asleep in the middle of class. Okay, fine, I fell asleep anyway, but I did get up in time for afternoon snacks!
Of course I did. 😉
As an adult, I now leverage healthy snack ideas to keep me going throughout the day while I work, and to keep my eyes from drooping (because for some odd reason, napping in the middle of a meeting is frowned upon). I dominate that snack attack before it even thinks about showing up.
Smug bugger!
Just in case you love/need/want to make it rain via healthy snacks like I do, both at work and everywhere else, I thought it would be super fun & yummy to bring together my favorite protein-packed, super easy, vegan & gluten free healthy snack recipes! This way, you have all the good healthy snack options you need for work, late night snacking, and to make for your kids! 😉
Without further ado, here are my favorite gluten free healthy snacks for work! Enjoy.
Healthy No Bake Snacks for Work
These no bake recipes are a staple in my healthy snack repertoire, because they're just so quick and easy to whip up! Many of these vegan snack recipes only call for 3 ingredients, and literally come together in minutes. What more could you ask for in a healthy snack to bring to work? All are vegan, gluten-free, and dairy-free. Plenty of paleo options as well!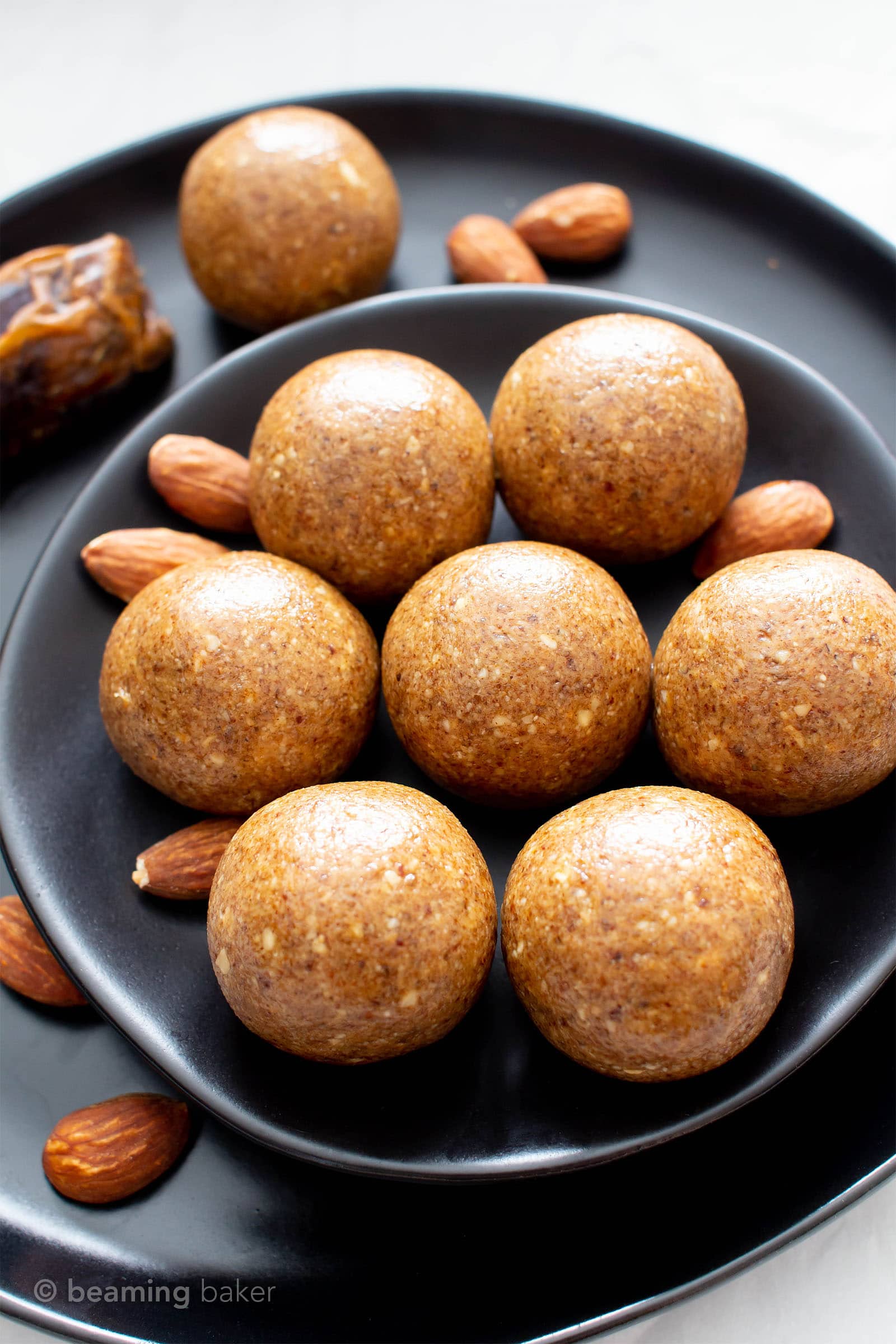 Healthy Snack Bars For Work
Ah, bars. We've all gone out and bought a bar or two to bring as a snack before, but those store-bought bars can be pretty pricey (not to mention some of them aren't quite as healthy as we'd like them to be). So, the solution is simple: make one of these easy homemade bars at home and bring it to work as a snack! Plus, how friggin hard is it to find a bar that's vegan, gluten-free and made with healthy, whole ingredients? Problem: solved! .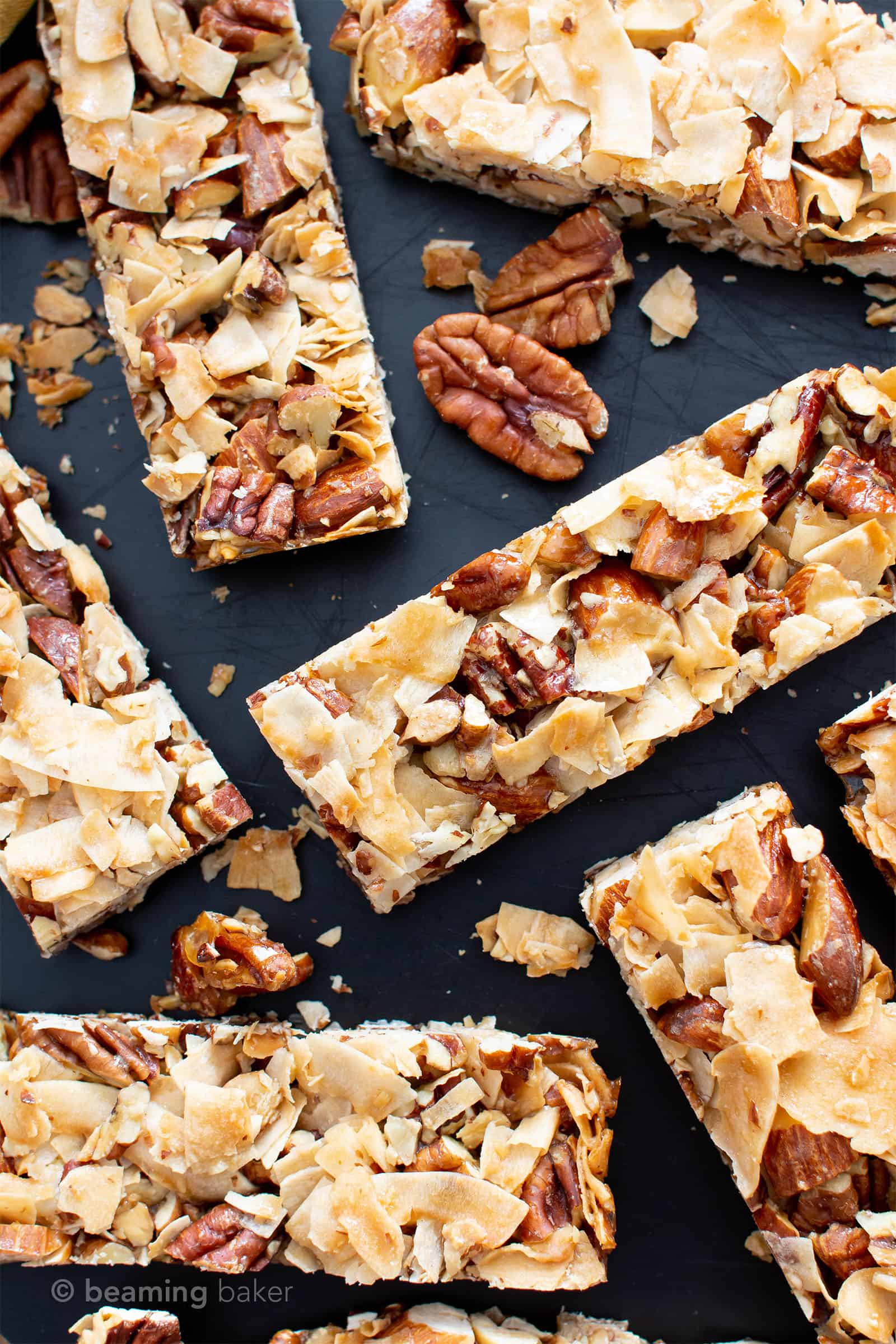 Healthy Cookies that are Great Snacks for Work!
Yep, you read that right: Healthy Cookies. It can be done! Even at work. 😉 Each of these recipes is vegan, gluten-free, and made with simple, healthy, whole ingredients. Special bonus: some of them are even no bake! Score! ..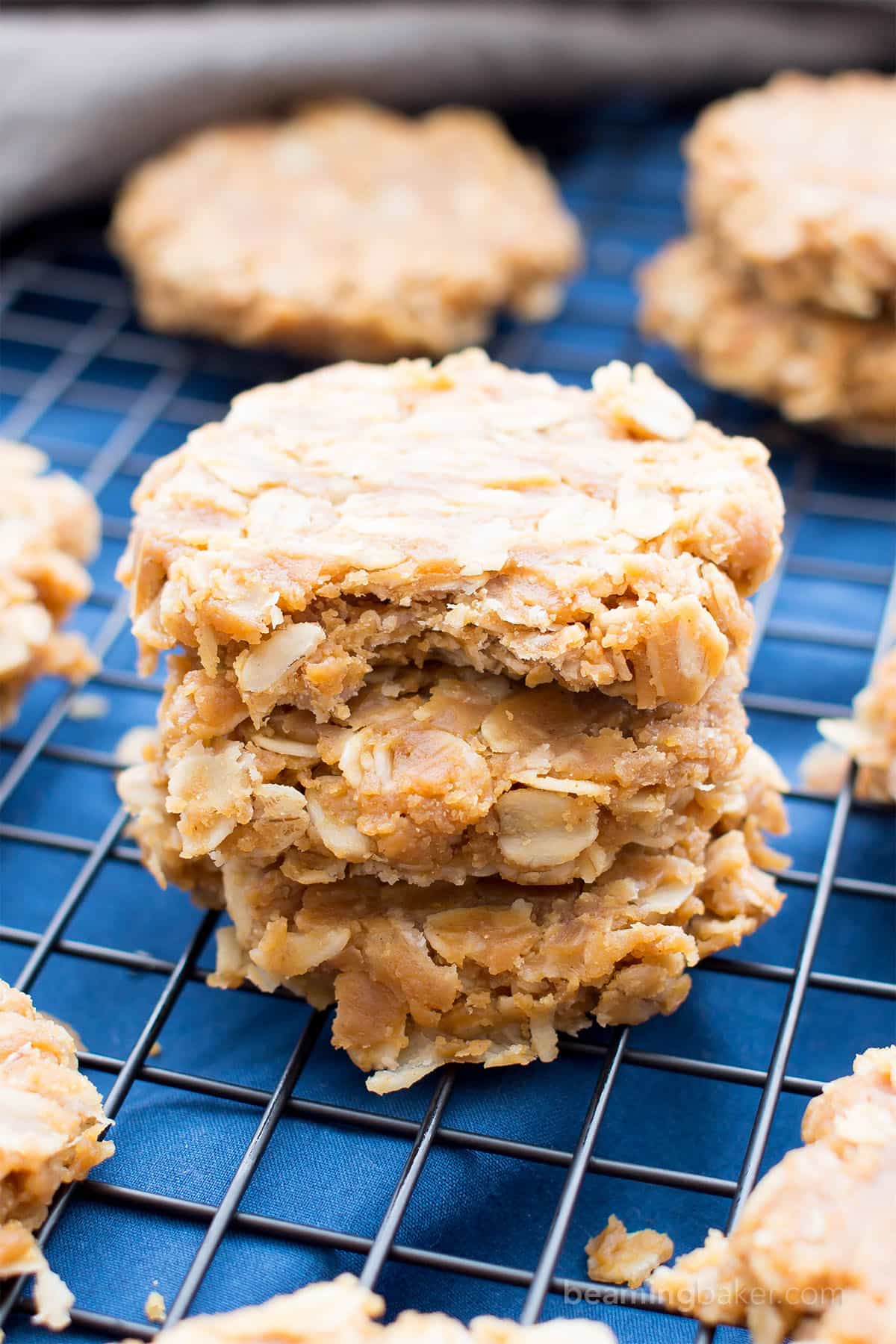 Healthy Ice Cream, Smoothies & More Snacks for Work!
Sometimes a frozen treat is that much tastier than a regular ol' room temperature one! Ya know what I mean? 😉 Or, ya know, you're falling asleep at work and need something cold to shock your system! Lololol. Try my healthy ice cream, smoothies, and other frozen recipes!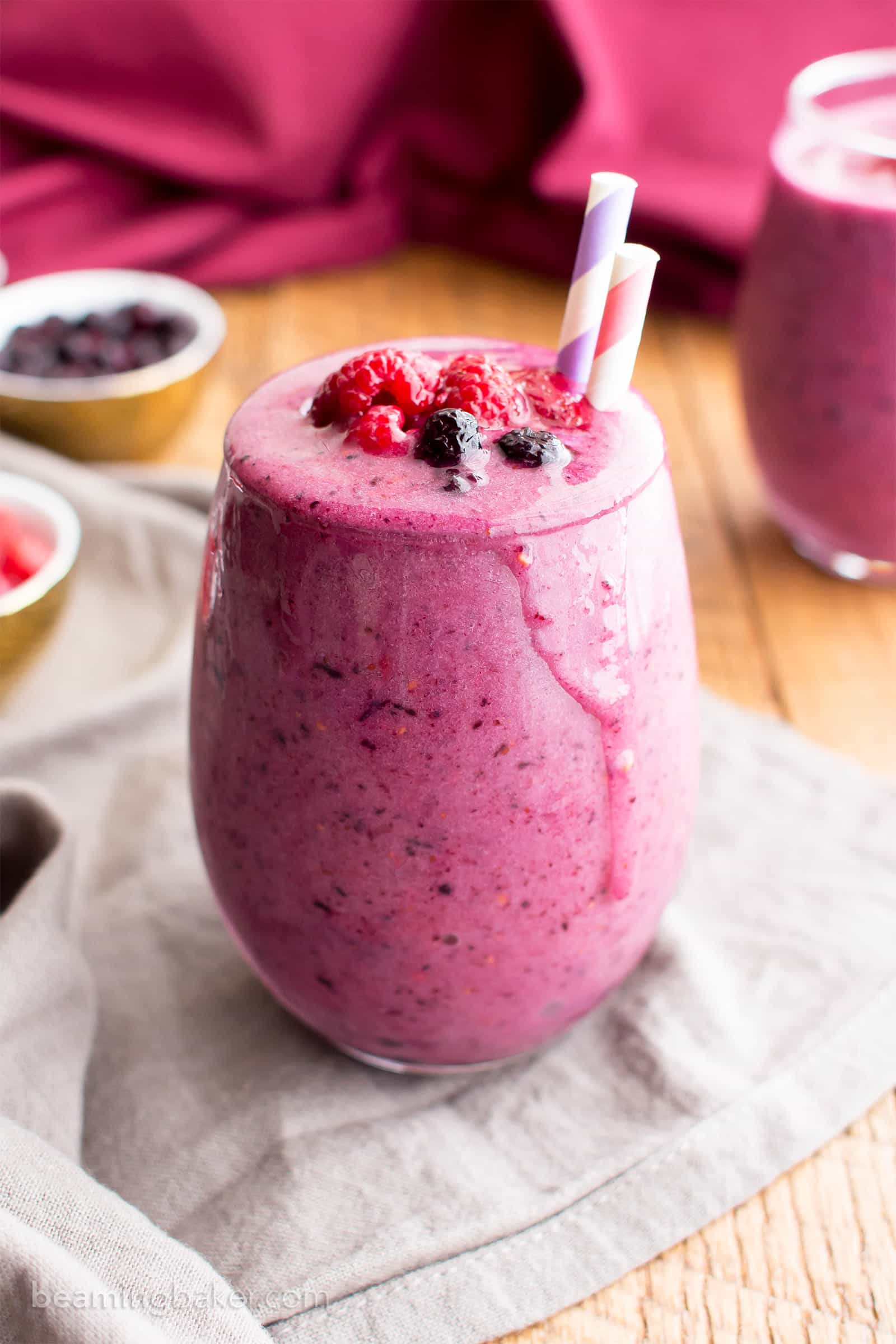 Healthy Muffins to Snack on at Work
Muffins are one of my all-time favorite healthy snack ideas for work. I like to make a batch and freeze them, that way I can gradually enjoy them out over the course of the work week… or for a healthy late night snack.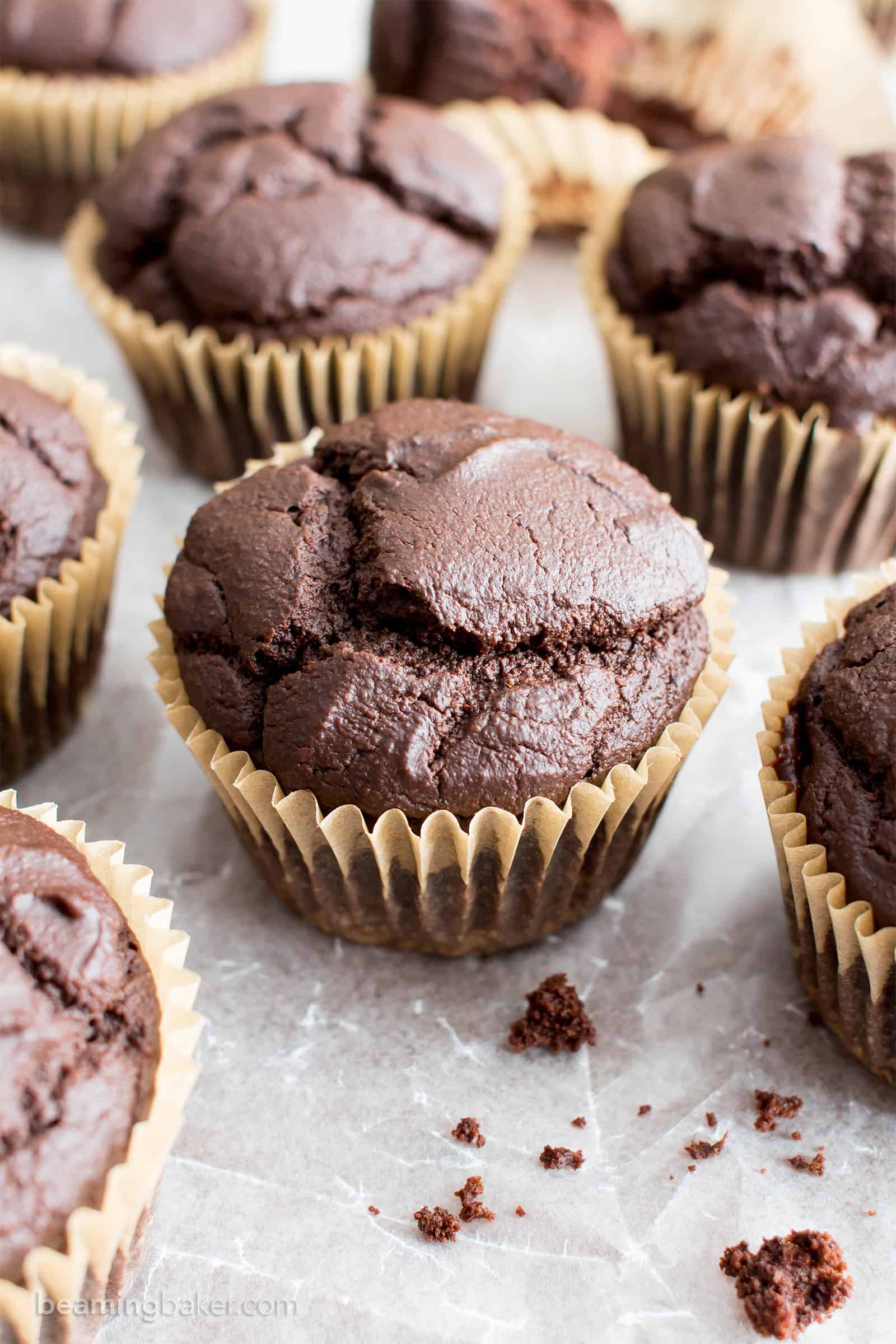 Good Healthy Snacks! (Gluten Free, Vegan, Protein-Rich)
In case you couldn't tell, I'm a huge fan of granola. It's great on top of dairy-free yogurt, or just as something to munch on. And thanks to these recipes (and more), you can safely much on granola as a snack for work without any of the guilt!
So… which yummy homemade snack recipe will you try first? Oh, alright, which snacks will you try first? I can't wait to hear what you think and which ones you're going to bring to work next. In the meantime…
Sending you all my love and maybe even a dove, xo Demeter ❤️