25+ Best Vegan Oatmeal Cookies Recipes (Easy, Gluten Free)
The Best Vegan Oatmeal Cookie Recipes (GF): the ultimate collection of healthy oatmeal cookies! Including all your favorites: gluten free vegan oatmeal chocolate chip cookies, classic vegan oatmeal raisin cookies, no bake peanut butter oatmeal cookies, and more! Vegan, Gluten-Free, Dairy-Free.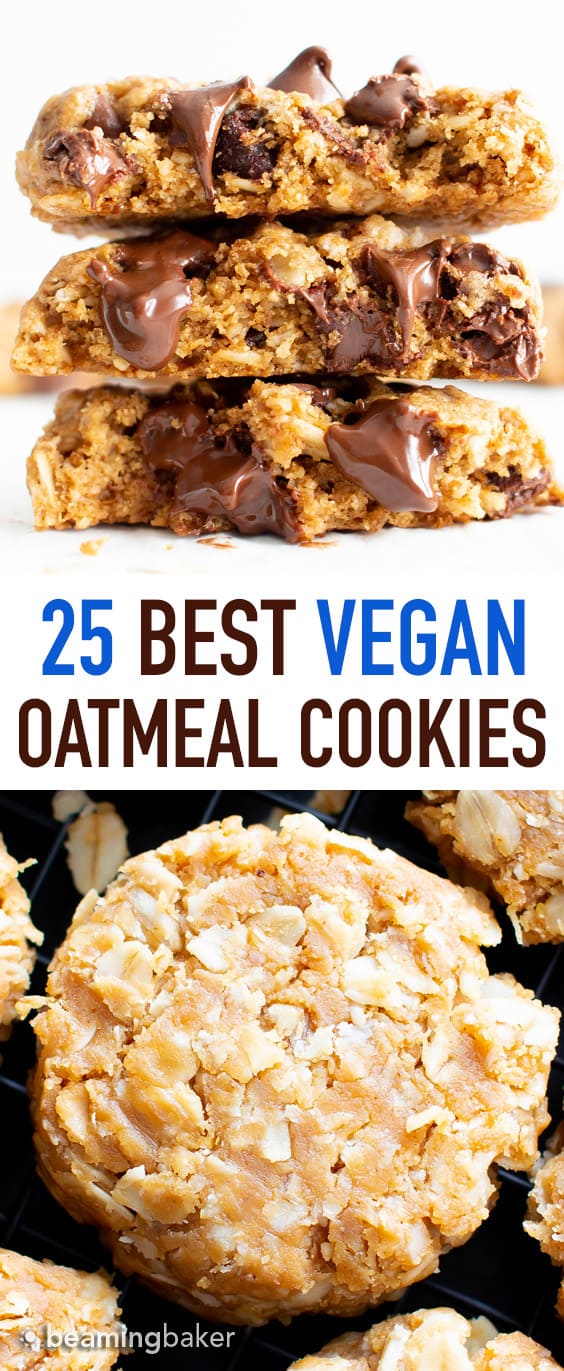 What is it about biting into a freshly-baked vegan oatmeal cookie that makes it so special? .
Is it all the cozy spices (hey cinnamon, I see you!), or maybe it's the perfectly chewy texture that rolled oats add? Or maybe it's a particular fond memory associated with the best oatmeal raisin cookies you had as a kid?
For me, I think it's all of those things. And more. And my appetite. For coooooookies.
If you share in my love of all things vegan oatmeal cookies, then today is your lucky day. I'm sharing over 25 of my favorite vegan oatmeal cookie recipes with you!
From vegan oatmeal chocolate chip cookies to vegan oatmeal raisin cookies, and everything in between, I've got them all! .
Recommended Tools for the Best Vegan Oatmeal Cookies!
So, are you ready to join me in this celebration of all things vegan oatmeal cookie? Let's do this!
Best Vegan Oatmeal Chocolate Chip Cookies
Your search for the best vegan oatmeal chocolate chip cookies recipes is over! Yep, I just said that. 😉 And I don't regret it! I've been on a Vegan Oatmeal Chocolate Chip Cookie Odyssey for years and years now. I try every vegan oatmeal cookie that I can in stores, and I, of course, make, test and re-test new recipes for vegan oatmeal chocolate chip cookies at least 800 times a year. Is that an exaggeration? You be the judge. Heehee!! Try my favorite, best vegan oatmeal chocolate chip cookies recipes below and tell me what you think. Enjoy!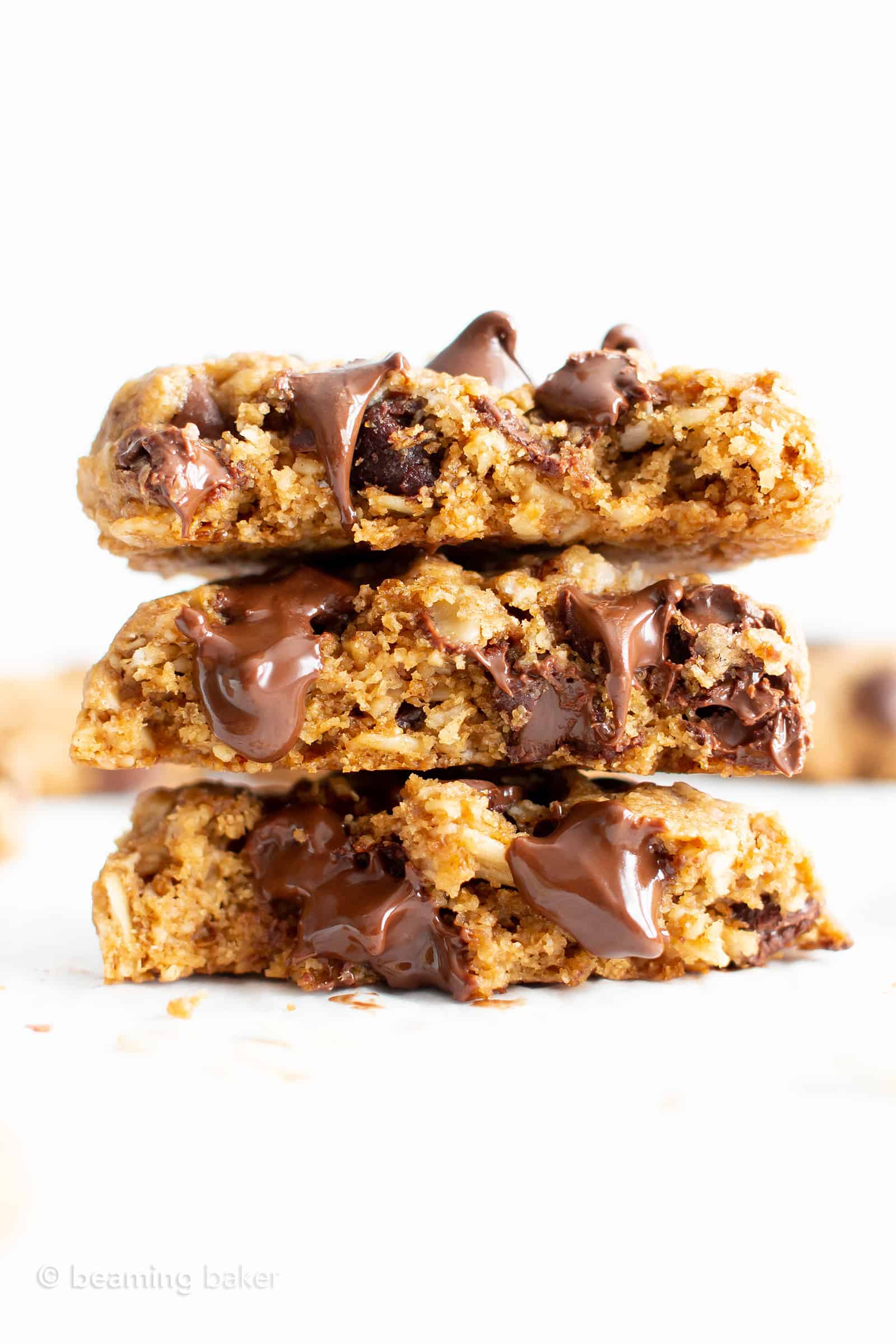 Easy Vegan Peanut Butter Oatmeal Cookies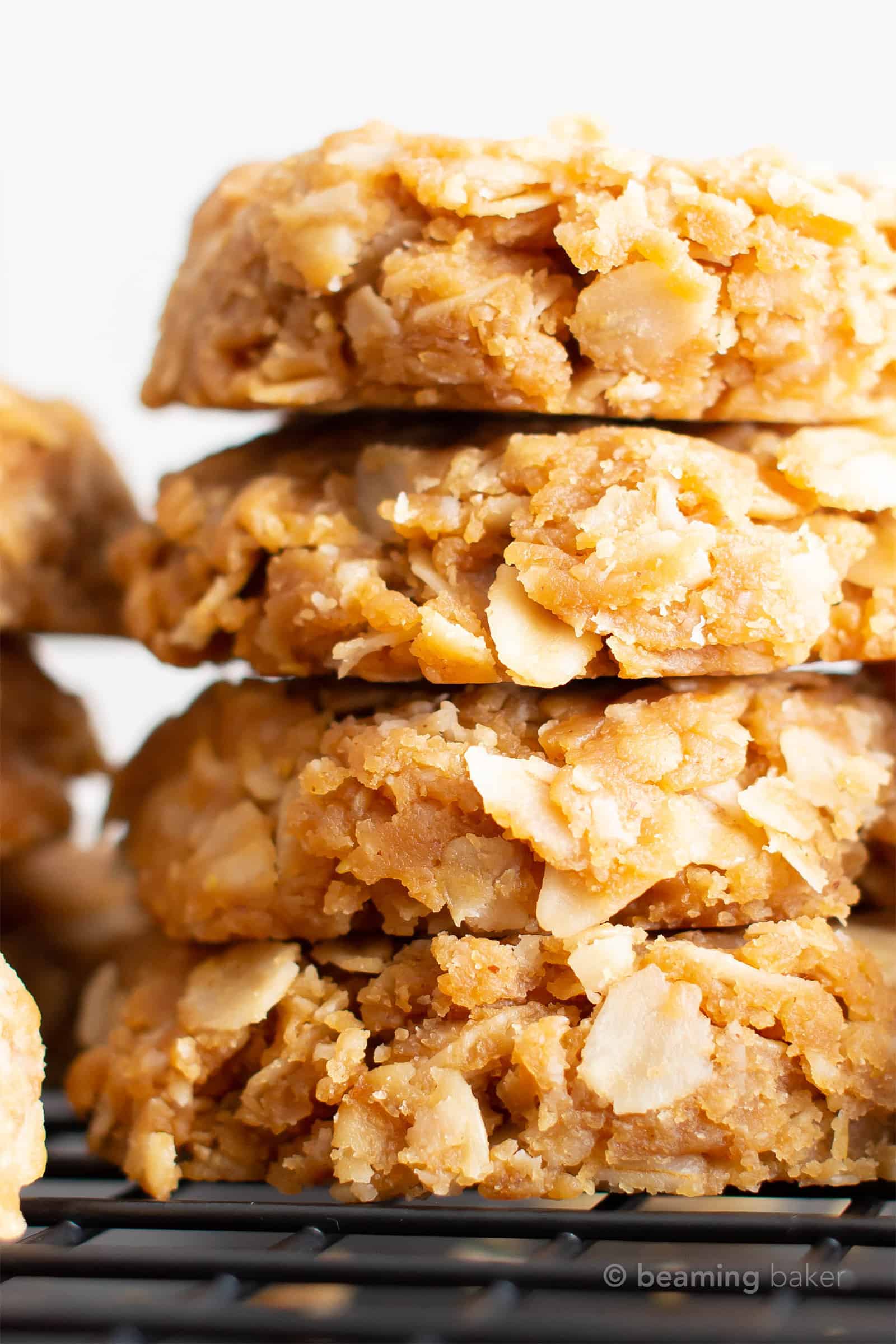 Simple & Easy Vegan Oatmeal Raisin Cookies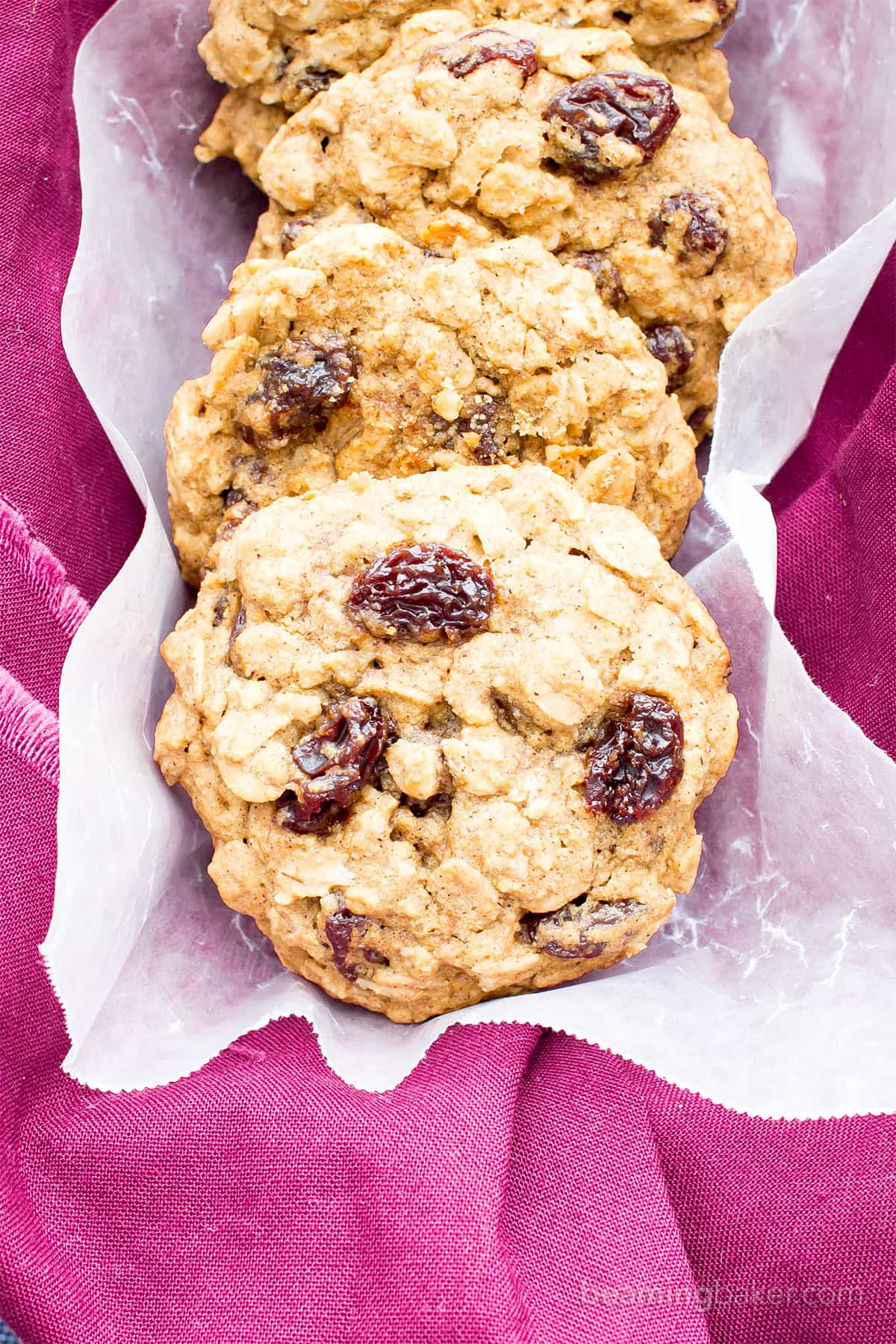 Healthy Vegan Oatmeal Cookie Recipes with Almond Butter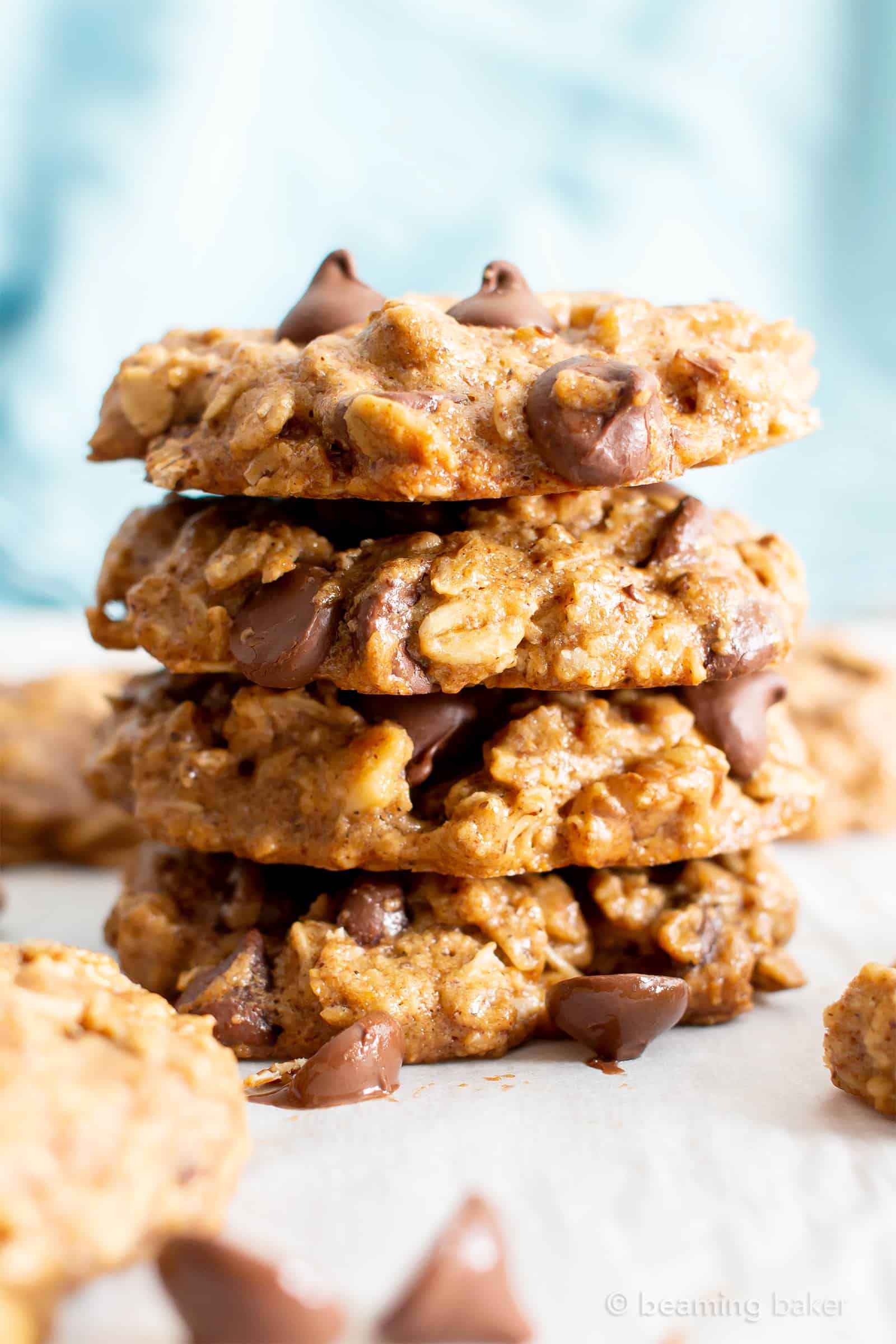 Easy Breakfast! Vegan Oatmeal Breakfast Cookies and Bars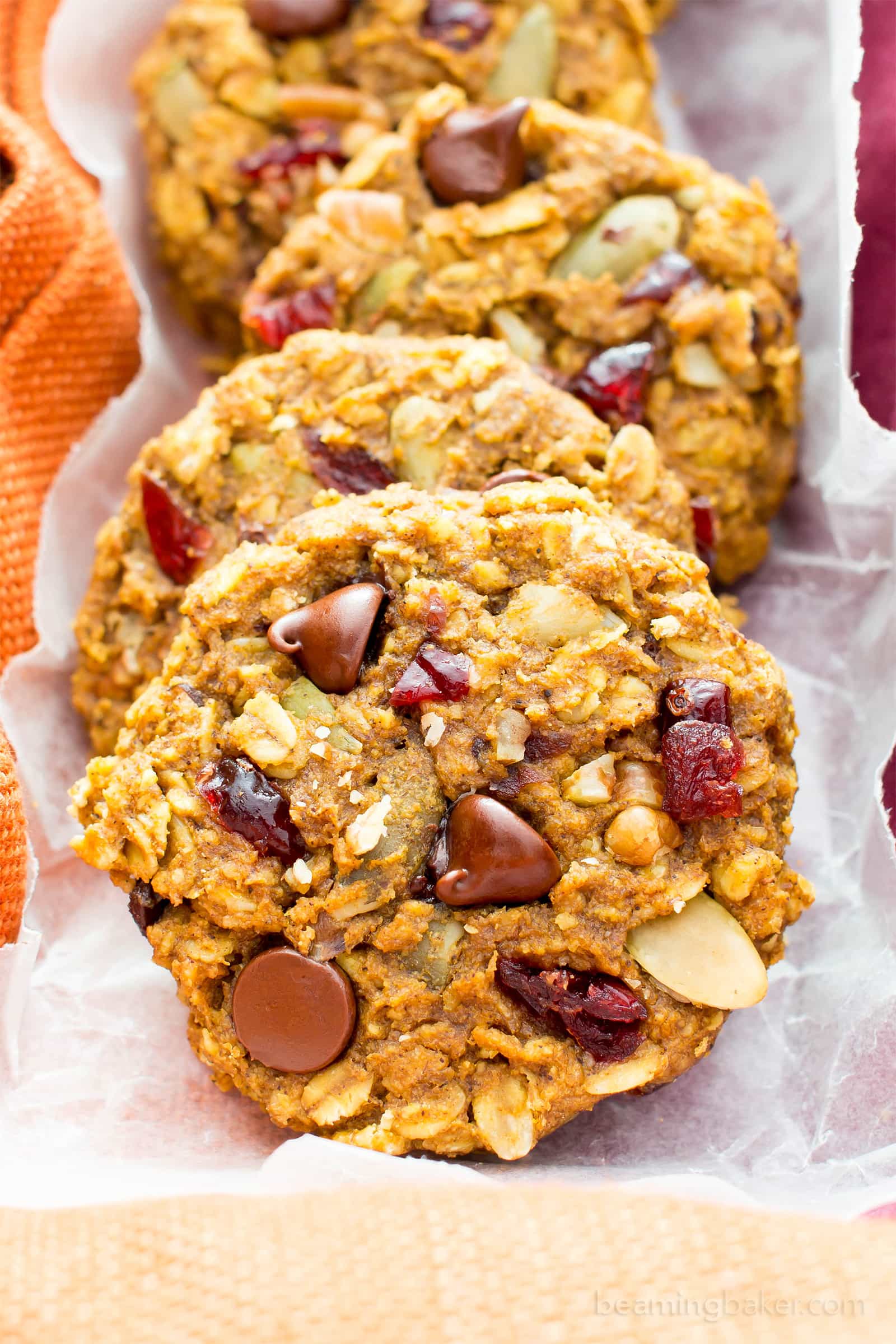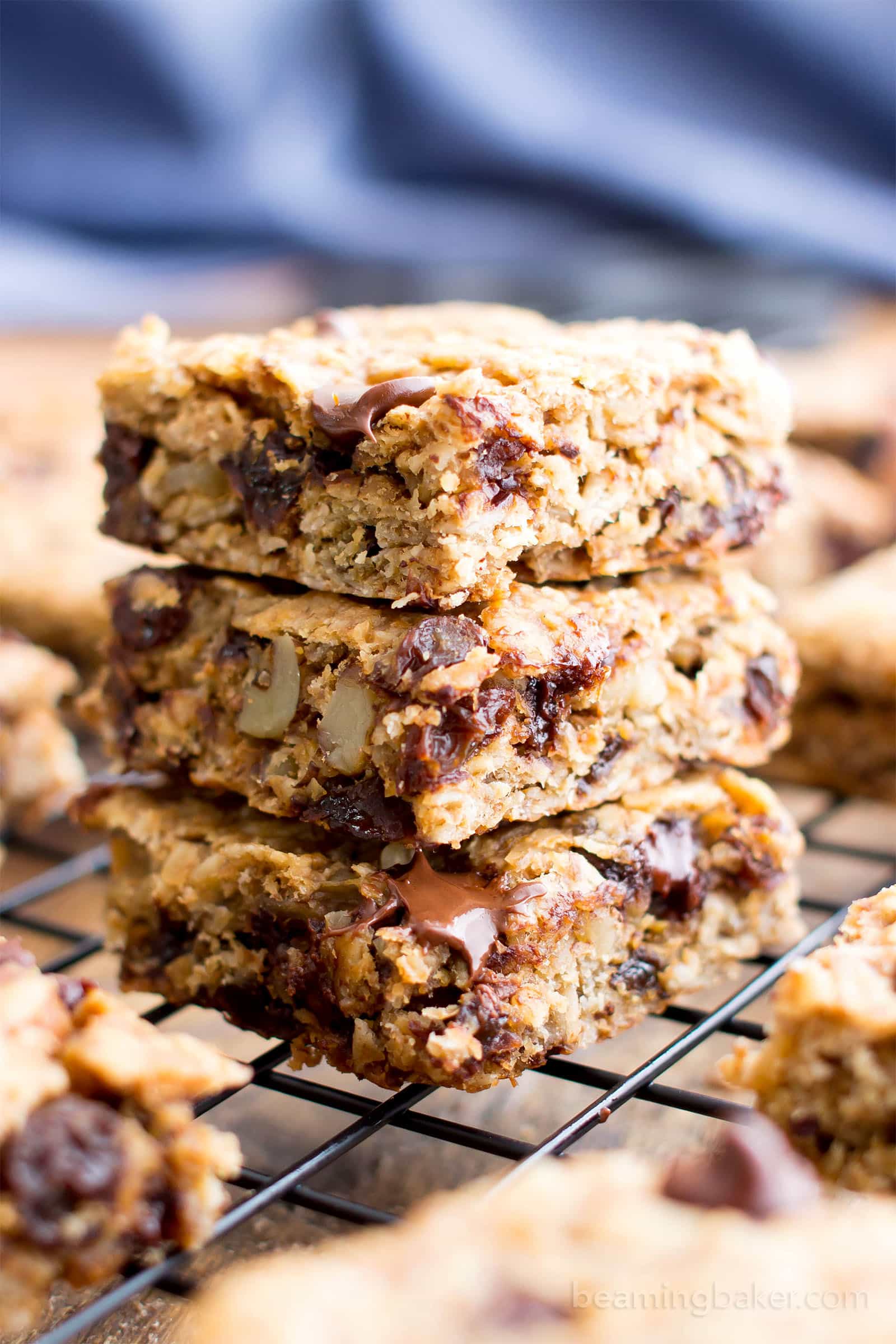 For those of you who are looking for super quick 'n easy to make oatmeal cookie snacks… try my no bake oatmeal energy bites! They're all vegan, gluten free and refined sugar-free. Made from healthy, whole ingredients. 🙂 ⬇
Quick 'n Easy No Bake Vegan Oatmeal Energy Bites & Bars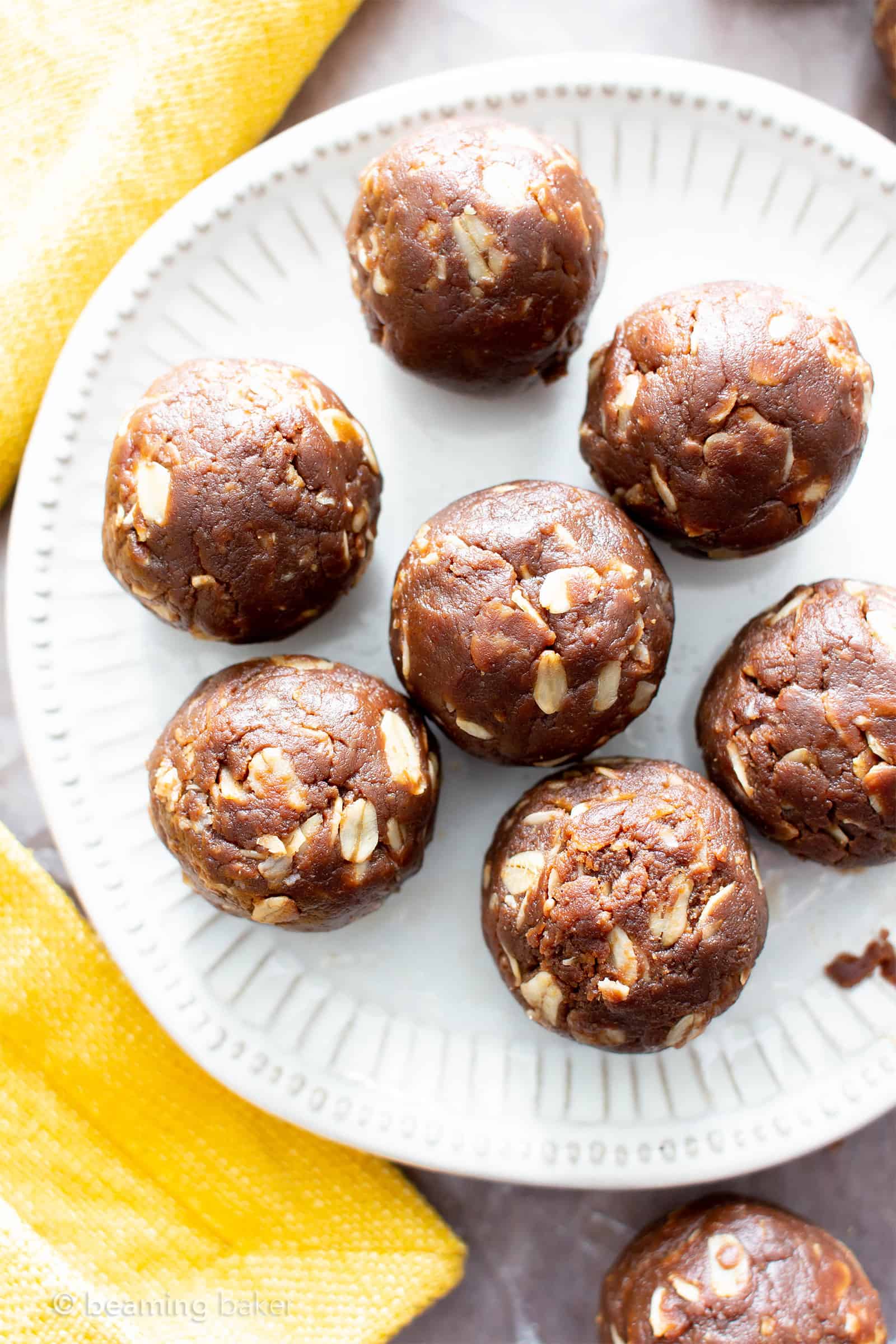 Vegan oatmeal cookie lovers, this one's for you. 😉 Which cookies will you try first?
I simply love sharing in these kitchen adventures with you. Until the next one…
Sending you all my love and maybe even a dove, xo Demeter
More Gluten Free Best Vegan Cookies & Oatmeal Recipes