30+ Amazing Gluten Free Cookie Recipes (V, GF): a mouthwatering collection of irresistible gluten free cookie recipes to satisfy cookie lovers everywhere! Vegan, Gluten-Free, Dairy-Free, Refined Sugar-Free.

Gimmie ALL the cookies!!! <— This I hear Erik say on a daily, if not minute-by-minute basis. 😉 Did I mention that I've made 500 batches of cookies since Beaming Baker started? And that Erik is my Chief Cookie Inspector/Eater?
As you can tell, he takes his job way too seriously. If he sees a cookie-shaped anything out of the corner of his eye, you can bet your bundt cakes that he'll be heading straight toward said item.
Alright, I have to admit that I love cookies as much as he does. How about you? Does just saying the word "cookie" make you feel better? 😉 If you said yes, or are just staring at me funny, but still want all the gluten free cookies, then you've come to the right place.
One of the biggest staples of Beaming Baker is, you got it: COOKIES!! Make that vegan and gluten free COOKIES!! So naturally I thought we'd all share in our mutual love of all things round, crispy on the outside, soft 'n chewy on the inside and dotted with all the chocolate chips (and/or raisins, almonds, and so much more).
Are you ready for this? Let's make all the gluten free cookies!!!
SHOP THE RECIPES
Cookie Sheet | Cooling Rack | 2-Tablespoon Cookie Scoop | Maple Syrup | Coconut Sugar | Gluten Free Rolled oats | | Gluten Free Oat Flour | 2-Tablespoon Cookie Scoop | Coconut Oil
Gluten Free Chocolate Chip Cookies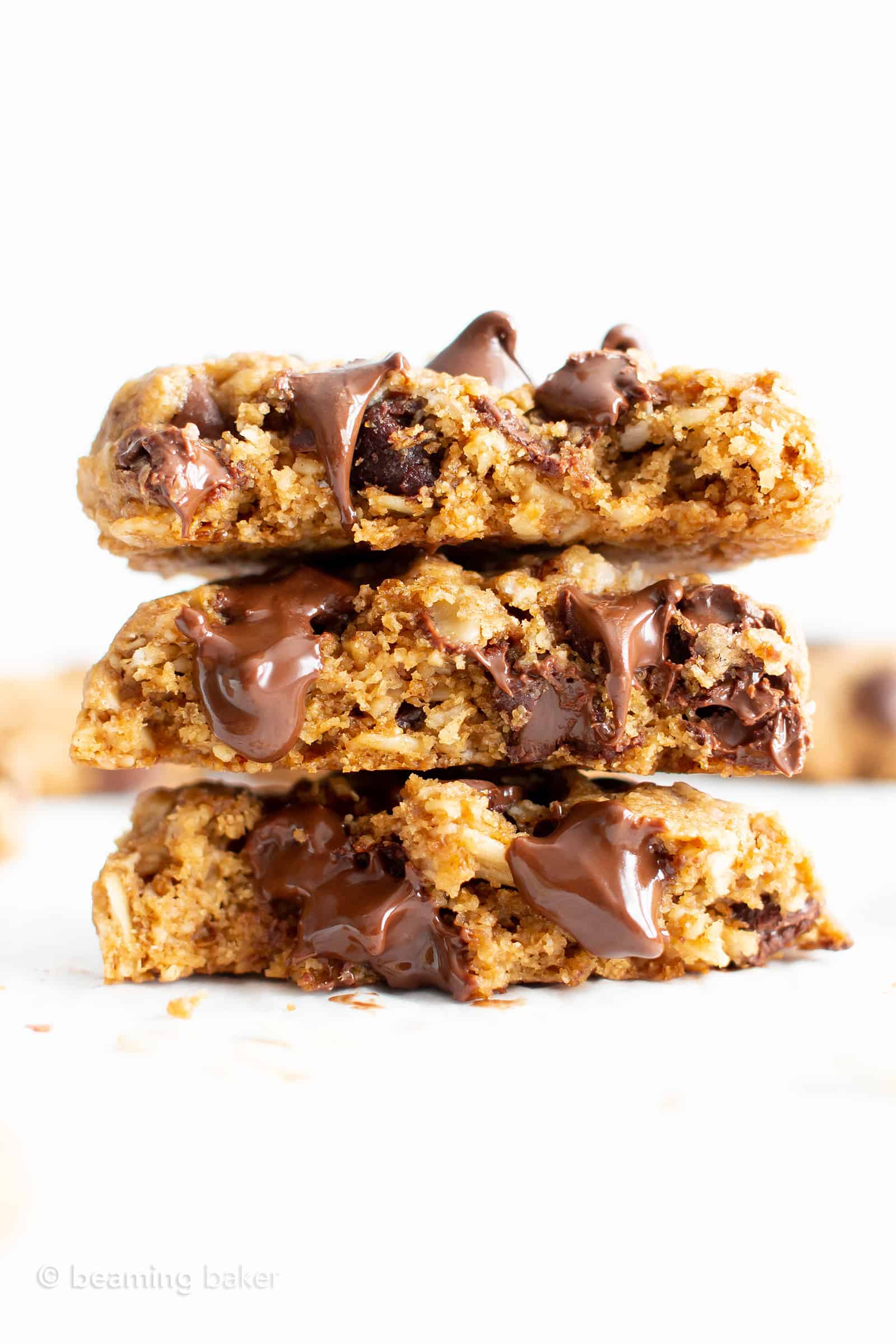 Related: Vegan Chocolate Cake Recipe | Easy Gluten Free Vegan Dark Chocolate Muffins | Ultimate Fudgy Paleo Vegan Brownies | 3 Ingredient Chocolate Almond Bark Recipe | Vegan Gluten Free Chocolate Cupcakes | Best Vegan Brownies | 2 Ingredient Chocolate Coconut Candy Clusters | No Bake Paleo Chocolate Almond Butter Bars | 3 Ingredient Homemade Crunch Bars
Gluten Free Peanut Butter Cookies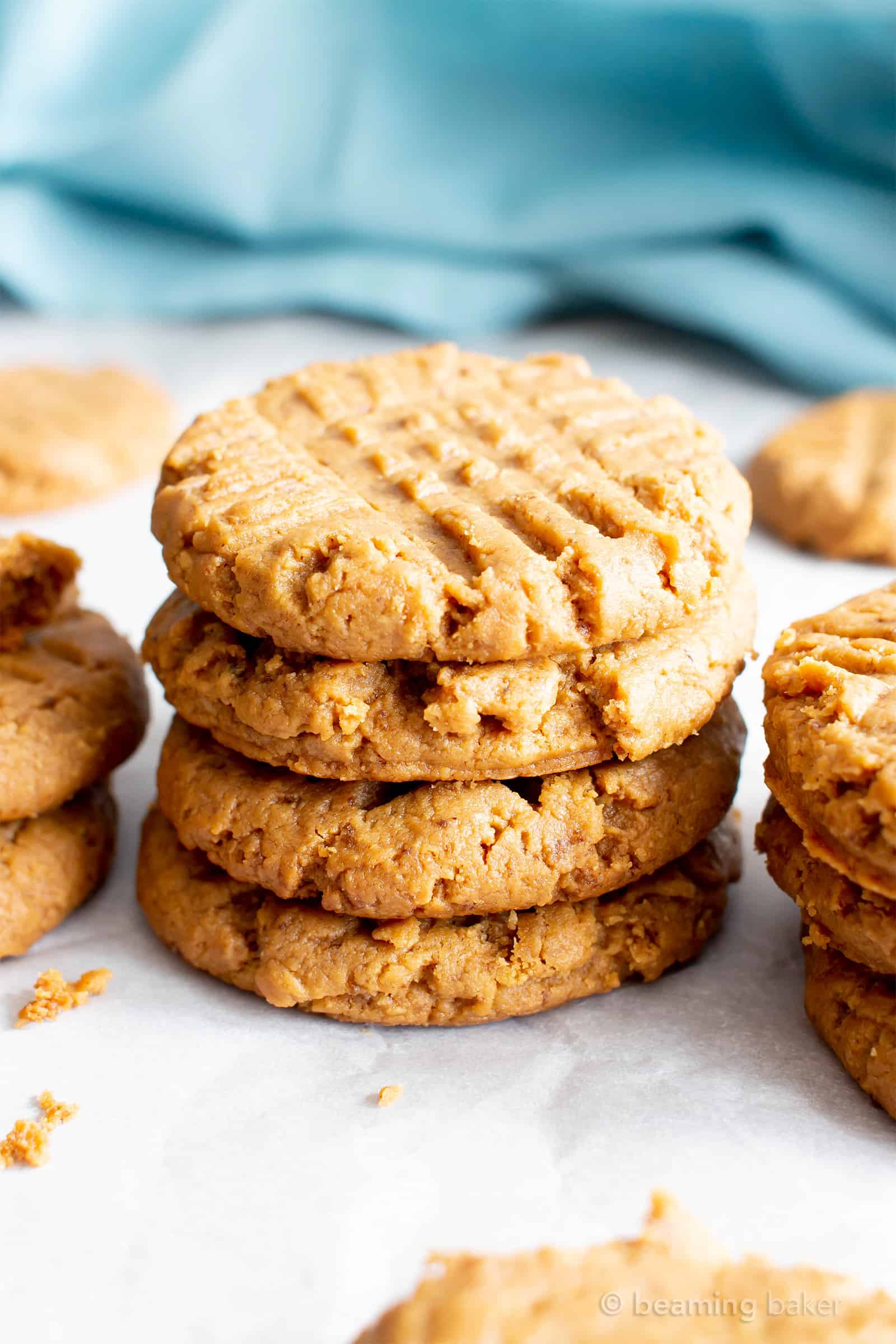 Gluten Free Oatmeal Cookies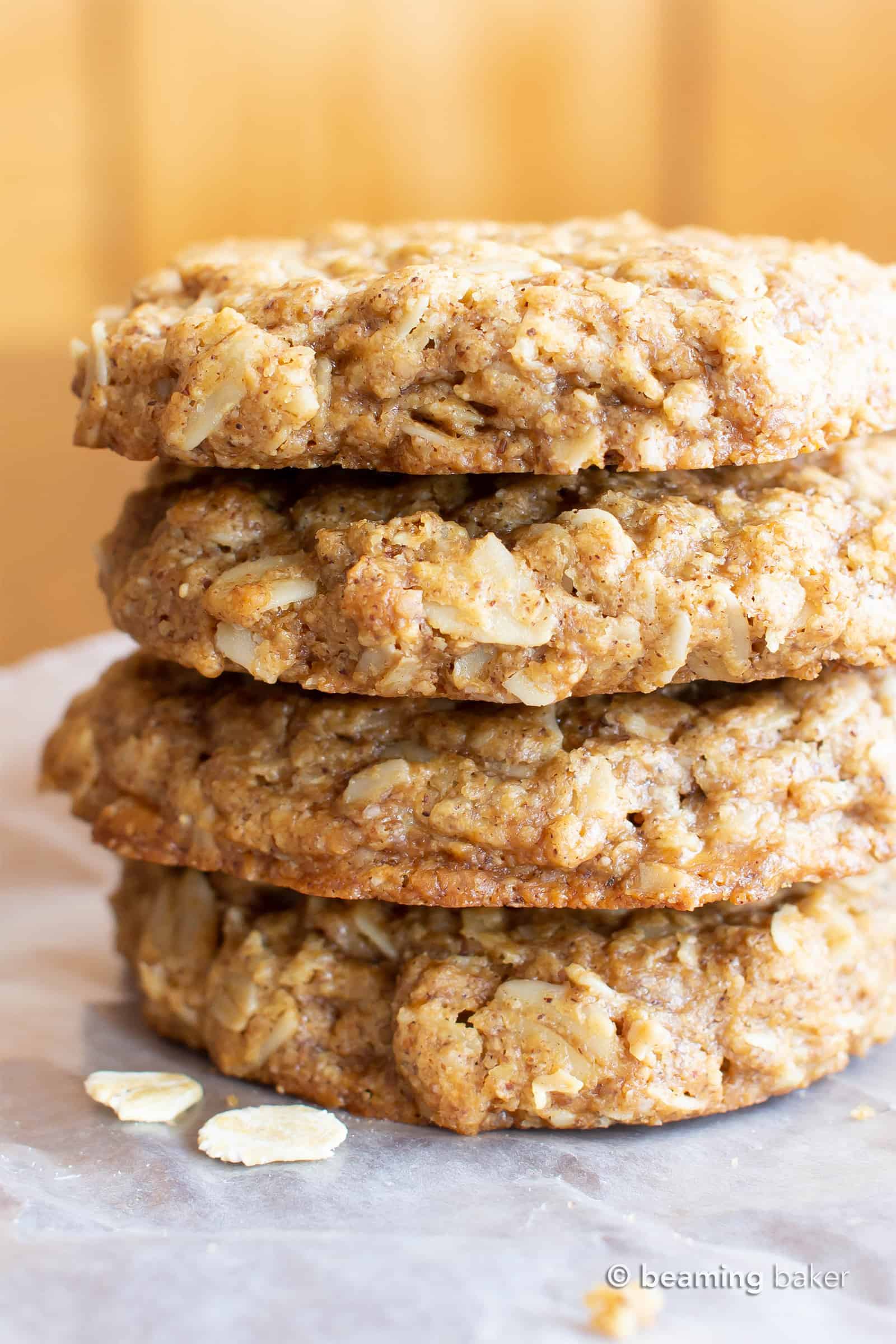 Gluten Free Breakfast Cookies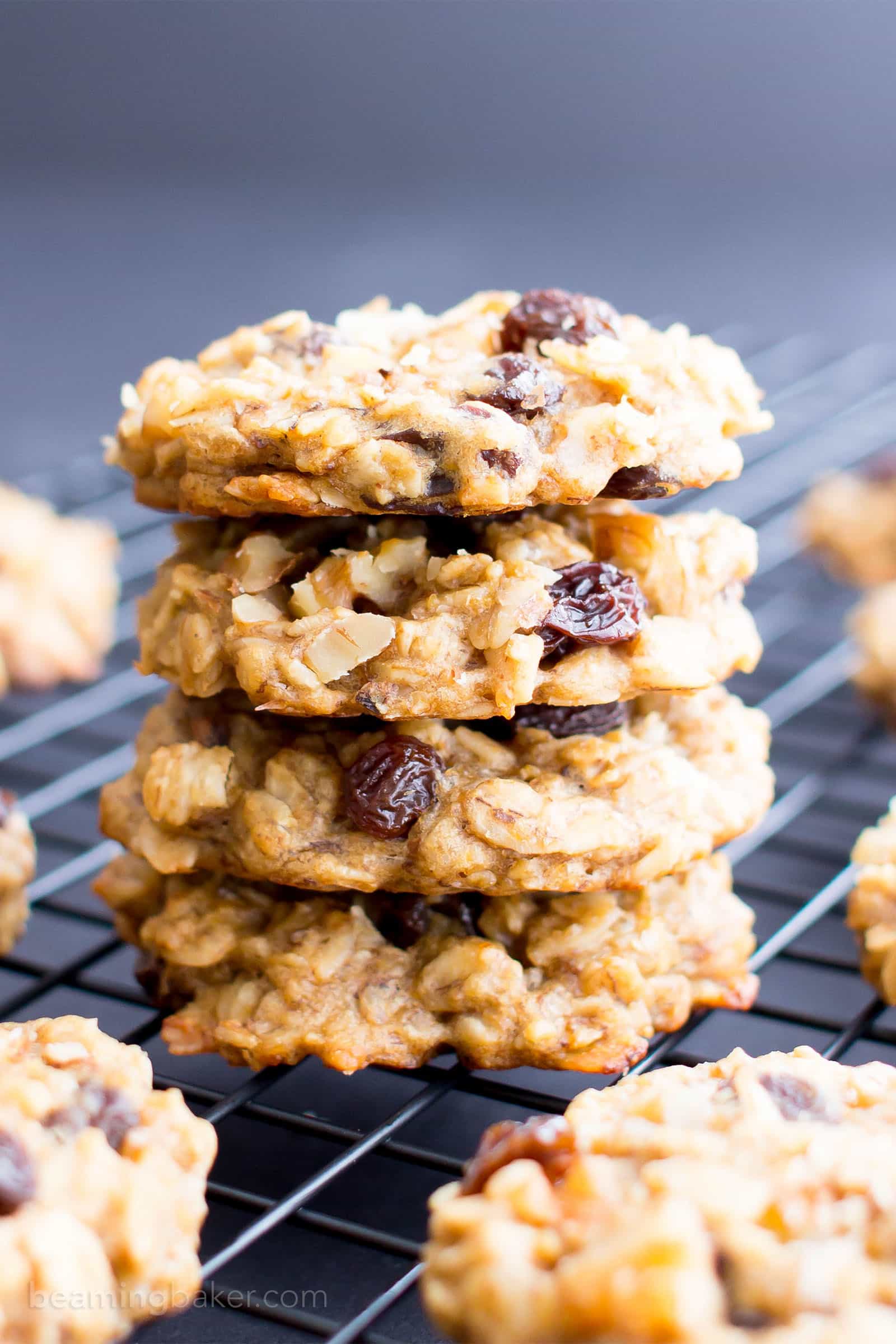 Paleo Gluten Free Cookies
Gluten Free No Bake Cookies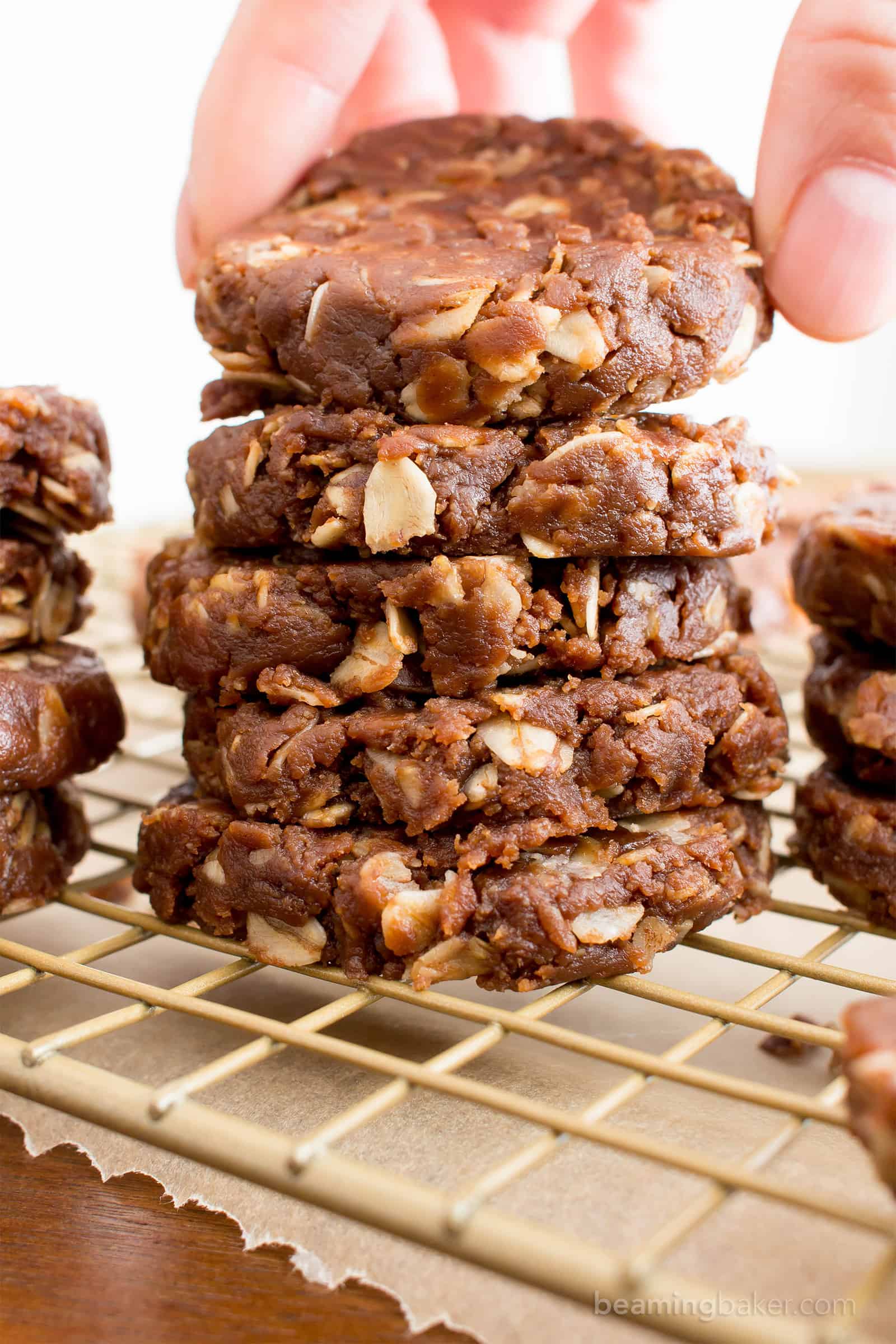 Gluten Free Chocolate Cookie Recipes + More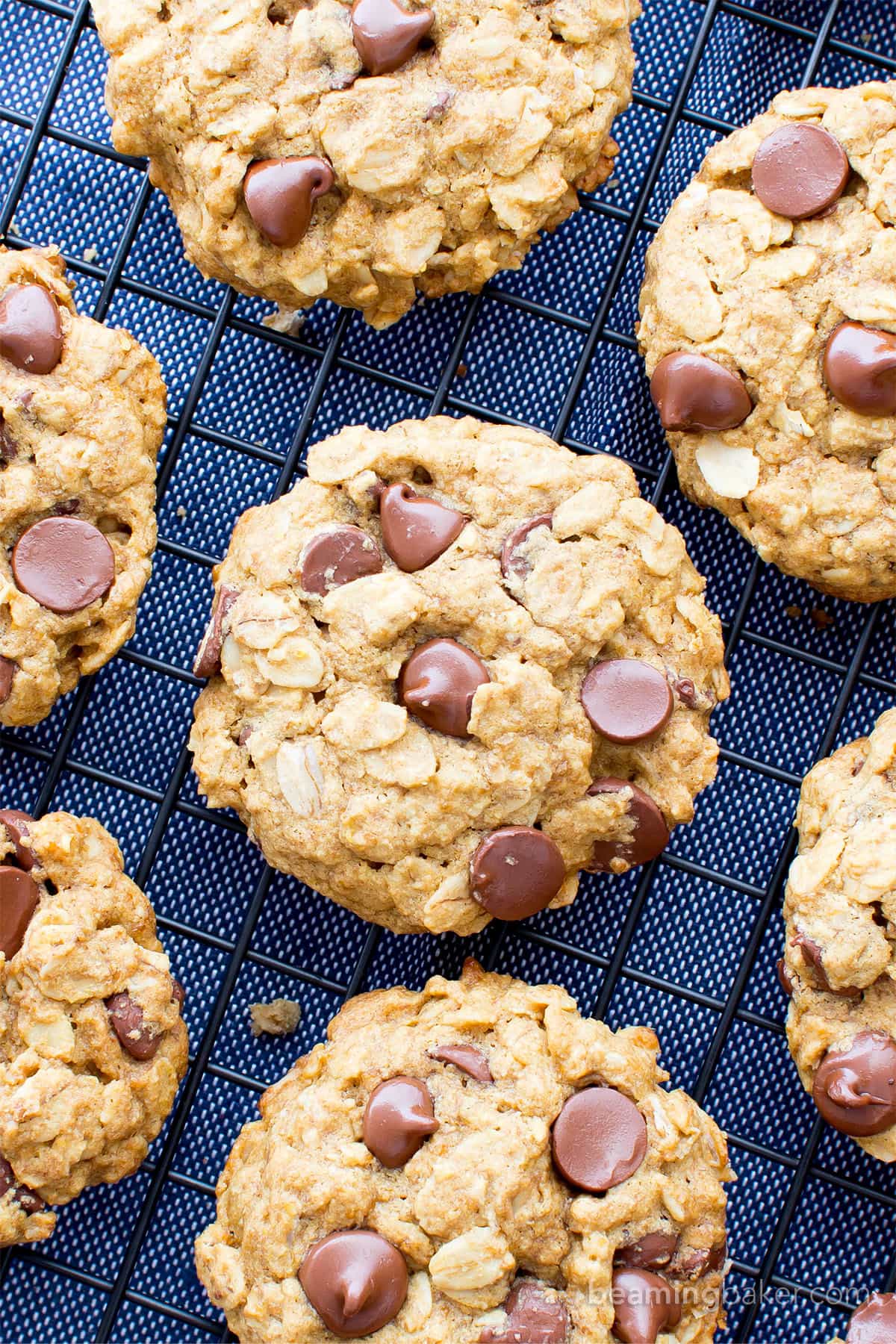 Related: Paleo Cookie Dough Bites (Vegan, Gluten-Free, Grain-Free) | Dairy-Free Coconut Flour Cookie Dough Recipe | Paleo Chocolate Chip Cookie Dough Truffles (Vegan, GF) | Healthy Gluten Free Cookie Dough Bars (Vegan, Edible, Dairy-Free, Easy) | 5 Ingredient Chocolate Chip Cookie Dough Bites Recipe
Looking for even more tasty recipes to make? Here are a few more gluten free vegan & paleo recipe roundups for you:
Desserts
Sending you all my love and maybe even a dove, xo Demeter ❤️
This post may contain affiliate links, which allow me to make a small commission for my referral, at no additional cost to you. Thank you for supporting Beaming Baker.
Facebook ☀︎ Pinterest ☀︎ Twitter ☀︎ Instagram