25+ Healthy Breakfast Cookies and Bars Recipes + More (Vegan, Gluten-Free)
This gluten free vegan collection of healthy breakfast cookies and bars recipes includes homemade breakfast bars (gf), easy breakfast cookies, dairy-free vegan muffins and more!

Sometimes, mornings are impossible. <–Yeah, I thought that sentence was pretty generous too. Lol. Pretty much all mornings are impossible. You've got a bajillion things to do, your phone & texts are buzzing like crazy and the last thing you have time for is breakfast—let alone a healthy homemade breakfast.
But before you're about to give up on it ALL, meal prep and straight-up easy breakfast recipes save the day! Better yet, easy and healthy breakfast cookies and bars save the day… in a most tasty and delightful way.
I mean, there's nothing quite like having a cookie for breakfast that brightens up the whole goshdarn day, ya know? 😉 And if that easy breakfast cookie just so happens to be healthy, well, you've basically earned a gold medal for adulting!
Today, I'm gathering up my favorite Easy 'n Healthy Breakfast Cookies and Bars Recipes to help your morning along. Don't worry, there are also gluten free vegan muffins, healthy homemade granola recipes and even some super-duper easy no bake breakfast treats, too!
❤️ I've marked Beaming Baker reader faves with a ❤️. 🙂
SHOP THE RECIPES
Cookie Sheet | Baking Pan (8-inch) | Maple Syrup | Gluten Free Oat Flour | Coconut Sugar | Unbleached Parchment Paper | Blanched Almond Flour | Coconut Oil | Vegan Chocolate Chips | GF Rolled Oats (Bulk) | Unsweetened Cocoa Powder | Gluten Free Unsweetened Coconut
Healthy Oatmeal Breakfast Cookies Recipes (Gluten Free, Vegan)
Cookies! Cookies! And more Cookies!! Make that healthy homemade breakfast cookies! 😉 If you're looking for easy breakfast cookie recipes, or just wanted to start fresh and learn how to make healthy breakfast cookies, look no further than these gluten free vegan Healthy Oatmeal Breakfast Cookie Recipes. They're all easy to make, GF, & tasty as heck. Enjoy!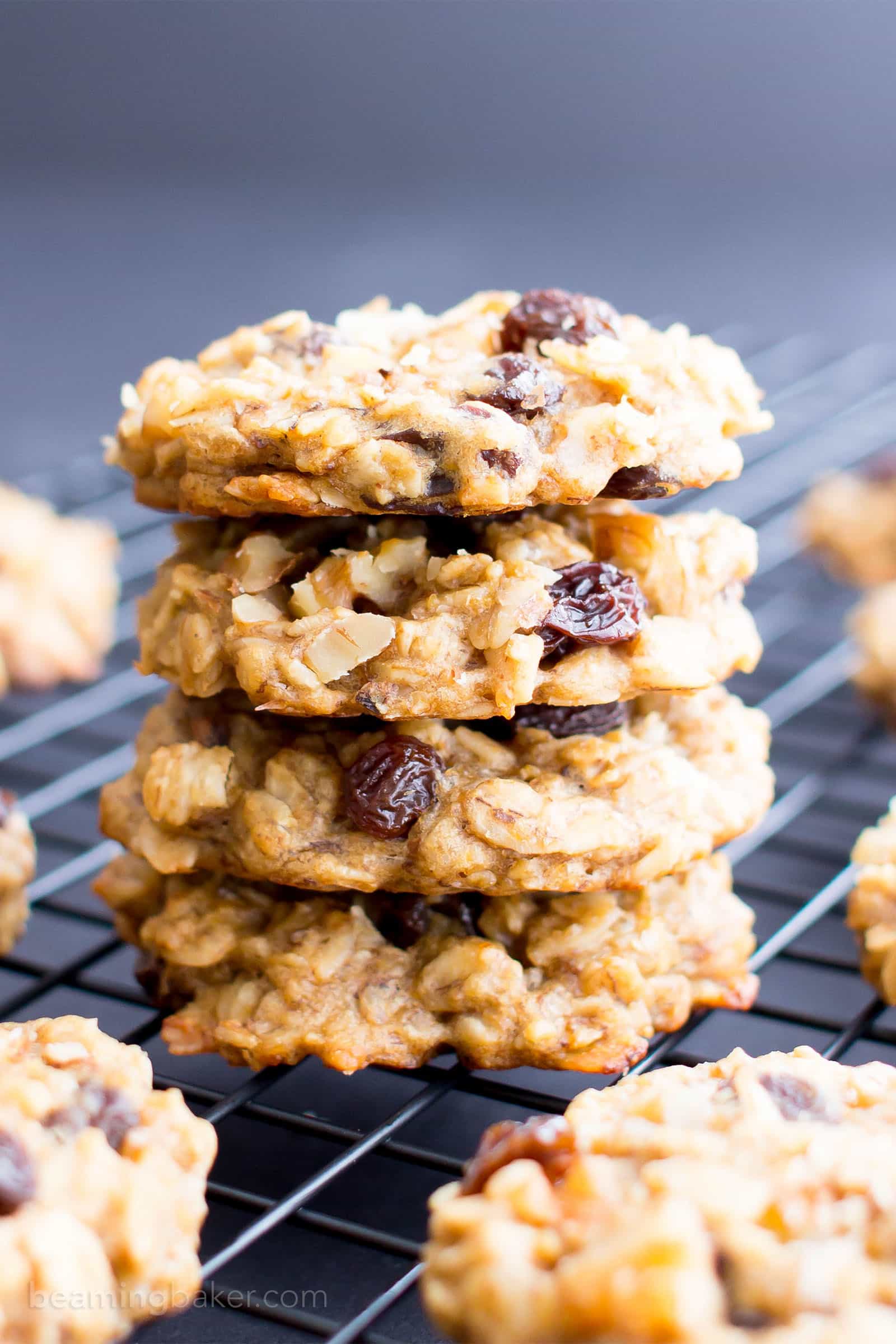 Healthy Homemade Breakfast Bars (Gluten Free, Easy, Vegan)
If you're more of a bar person (okay, that sounded less than eloquent lol), you might be more inclined towards healthy homemade breakfast bars instead of healthy oatmeal breakfast cookies. Also: sometimes ya just need to slap all the dough into a pan, flatten into bars and get baking!
Homemade breakfast bars can be an even easier alternative to homemade breakfast cookies because you can literally skip the scooping & dropping of the dough. Woohoo!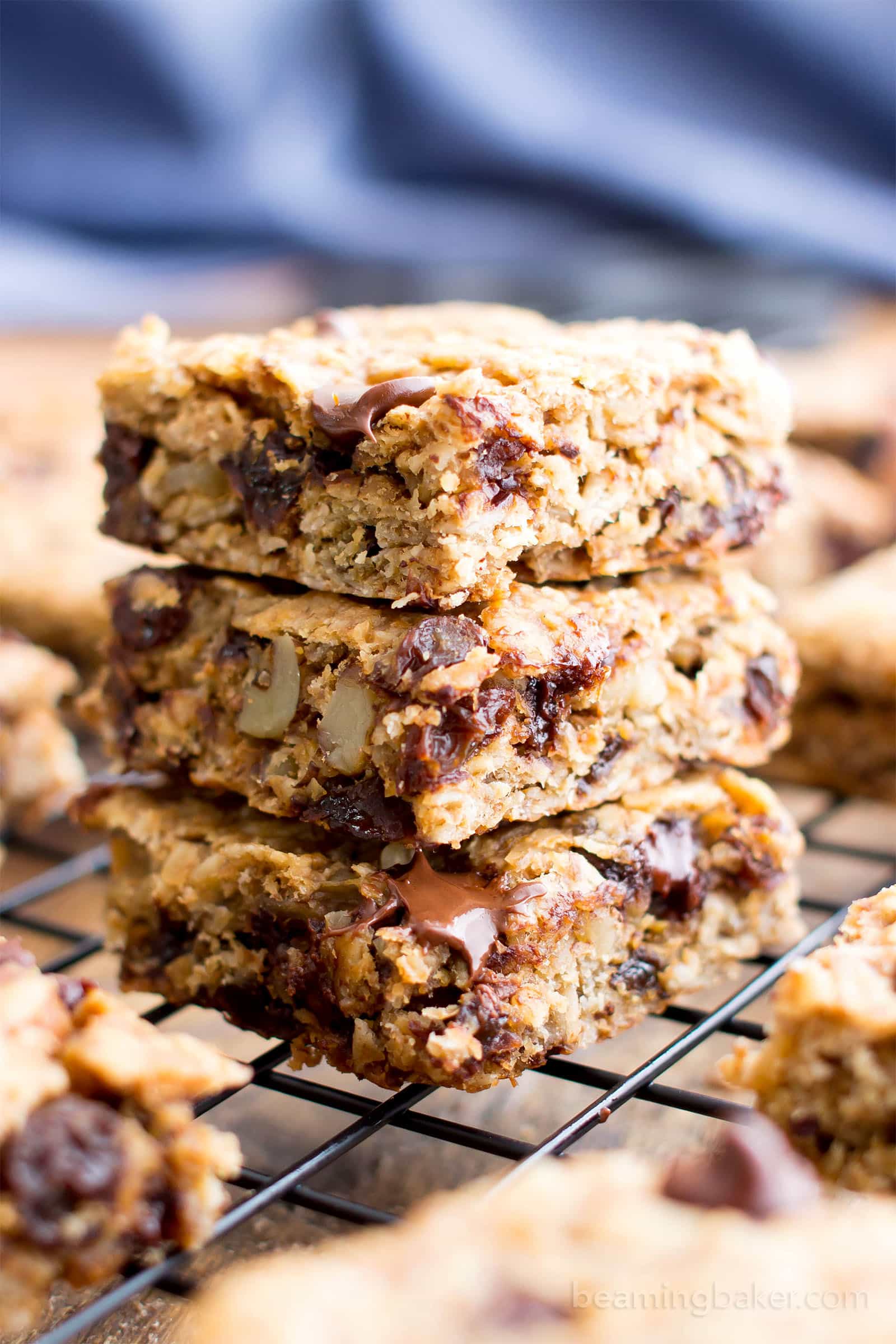 Easy Breakfast Cookies with Peanut Butter & Almond Butter (GF, Vegan)
If you're like, YES to all the healthy easy breakfast cookies… but WHERE'S MAH PEANUT BUTTAH?!? I'm over here waving my arms like, "I GOT THIS." Welcome to the Home of Peanut Butter… em, Beaming Baker. 😉 In this section, I've gathered up all of my favorite healthy breakfast cookies (and bars) made with peanut butter (and almond butter)!! Nom x milly.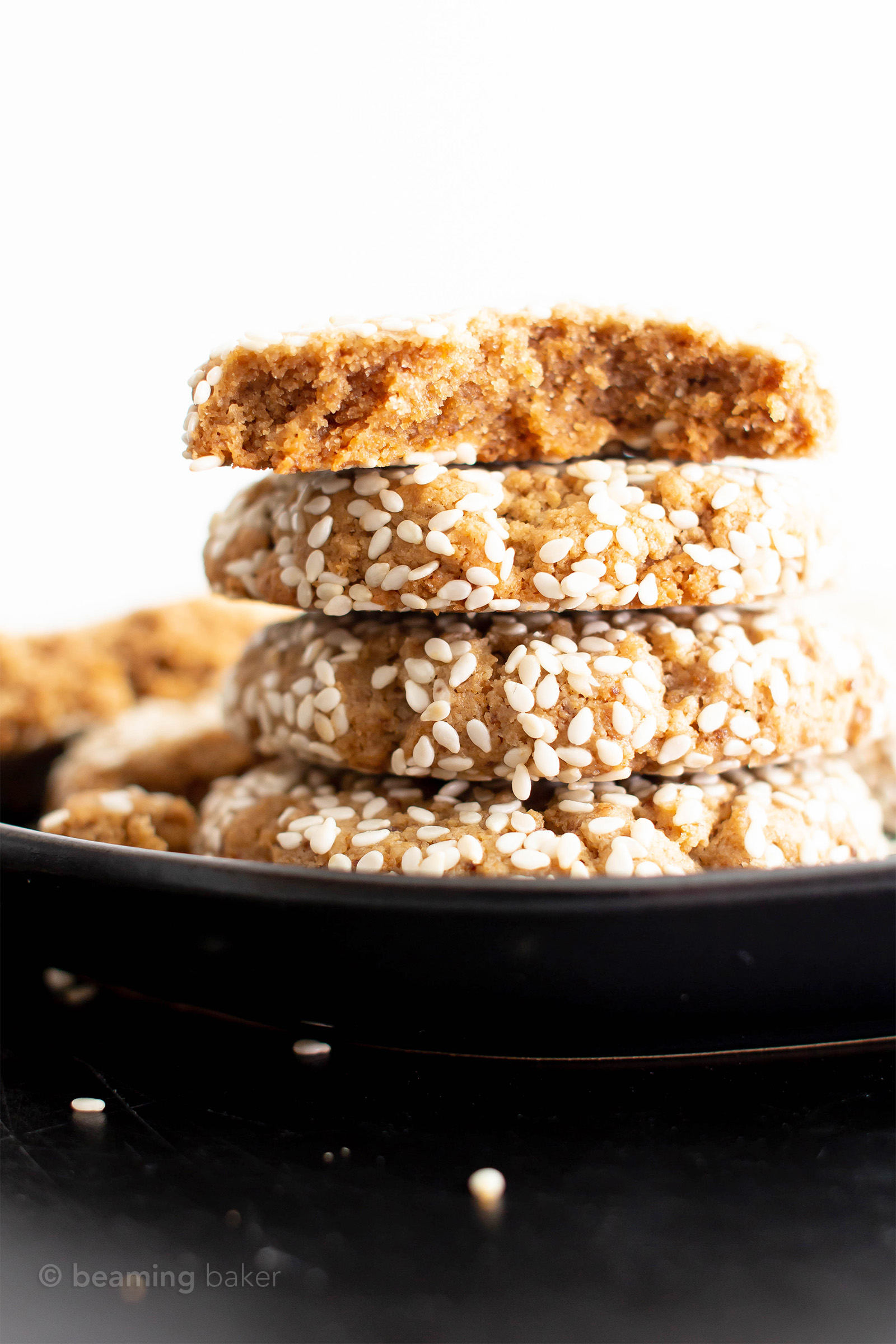 Easy Gluten Free Vegan Muffins Recipes (GF, V)
Ah… the classic muffin. It's kind of the breakfast of champions (in a totally non-sarcastic way hehe). These healthy muffin recipes are delightfully portable, easy to freeze and chockfull of nutritious whole ingredients. You'll love mornings again with these easy gluten free vegan muffins recipes!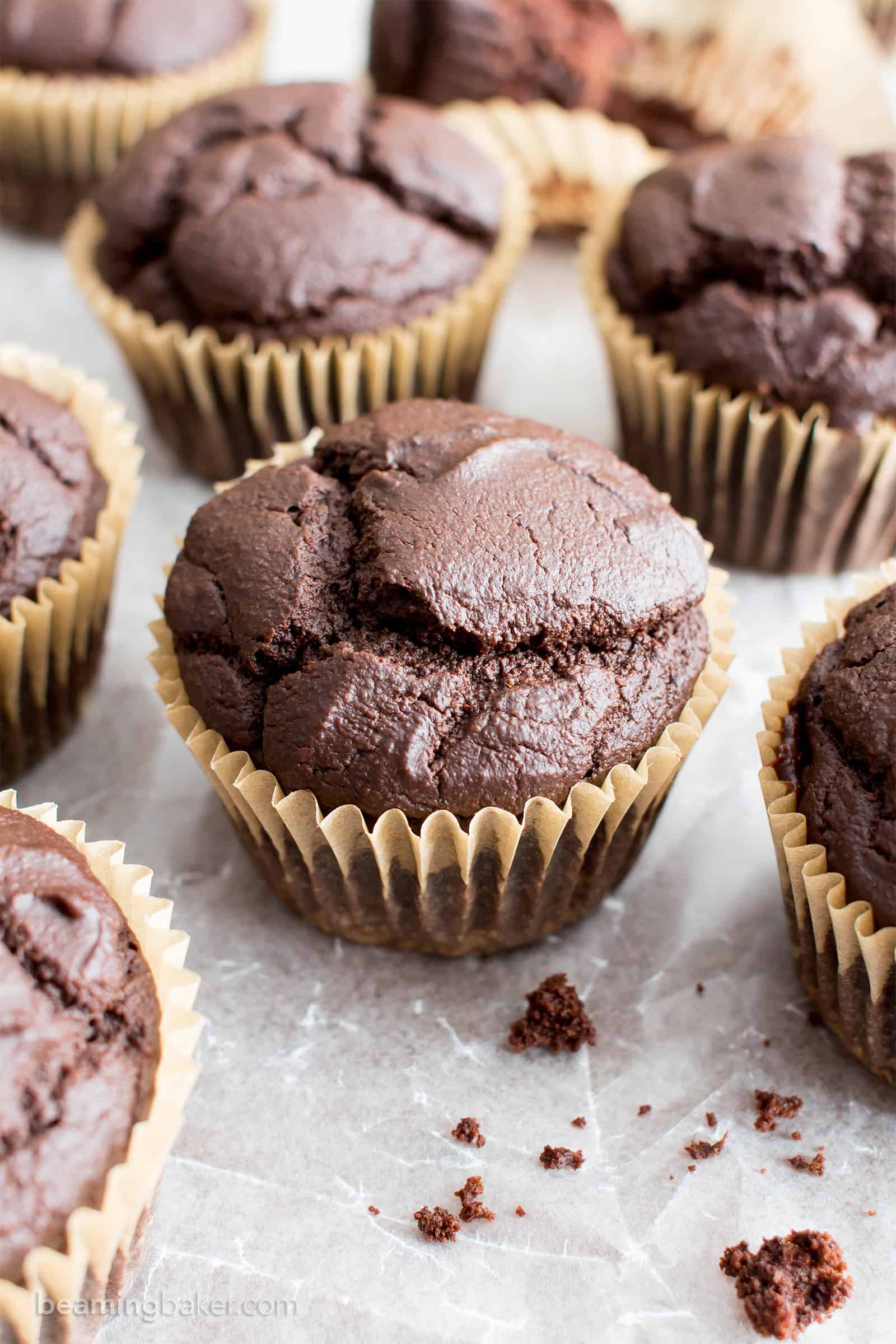 Healthy Homemade Quick Breads, Coffee Cake & Donut Recipes (GF, Vegan)
Are you a big fan of having dessert for breakfast? 🙂 Just the thought of it brightens my day, like BIG time. Try these healthy homemade quick breads, gf coffee cake and dairy-free donuts and lemme know how much better your day starts! ☀️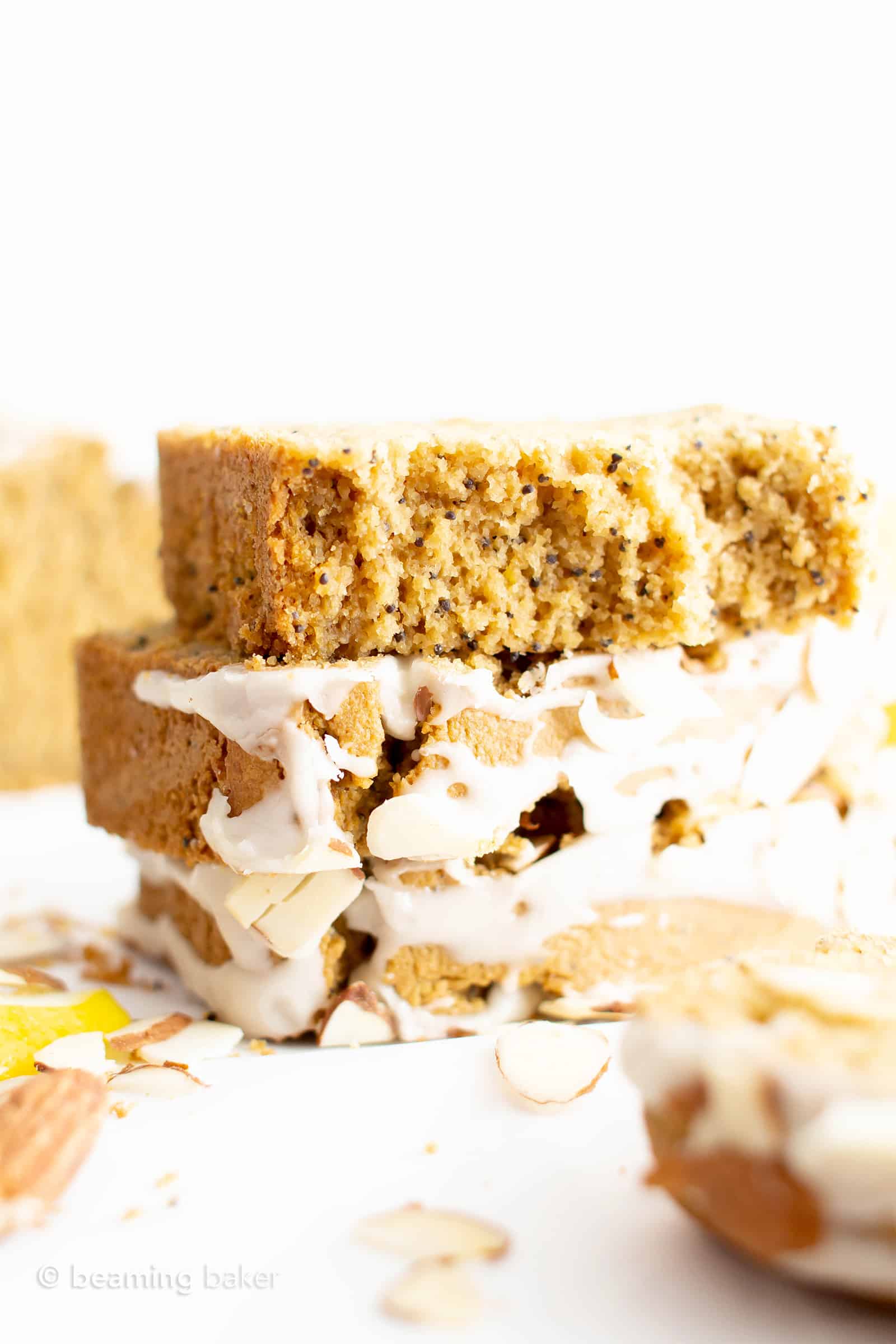 Healthy Homemade Granola Recipes (Easy, GF)
Is there anything better than homemade granola? 🙂 Okay, I see you back there, screaming "Vegan Chocolate Cake!!!!" And I soooo agree with you. However, we're talkin' healthy breakfasts here today folks! 😉 Try your hand at making these healthy homemade granola recipes and see how easy and delicious they are. 😉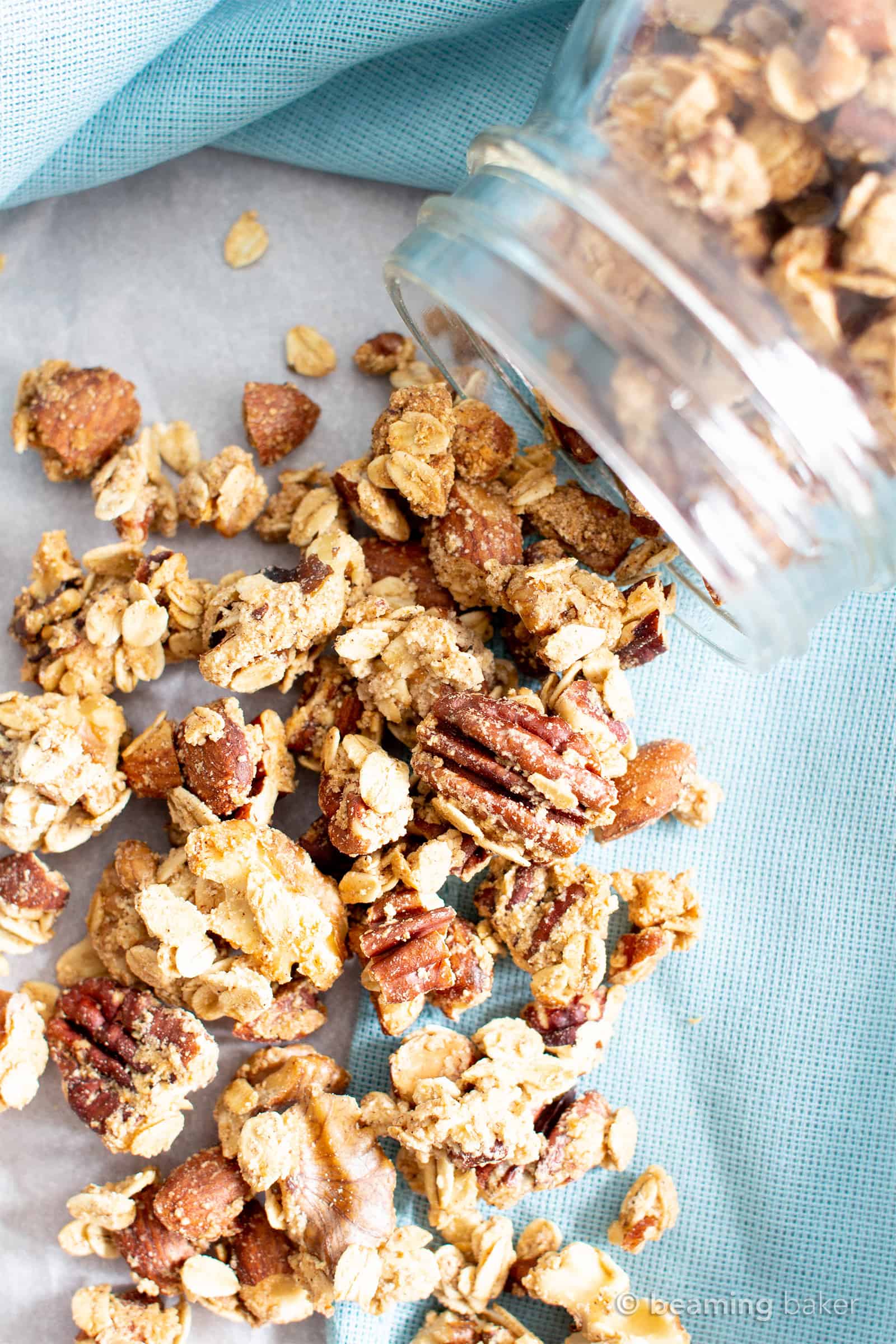 Quick 'n Easy No Bake Recipes – Bars, Bites, Cookies (Vegan, GF)
You can have your healthy oatmeal breakfast cookies and eat them too! Okay, that was a cake reference, but it obvs was a fail. Lol. Moving on! What I meant was, you can skip the baking and have your healthy homemade breakfast cookies–in no bake form. I've also included healthy no bake bites and bars! 😉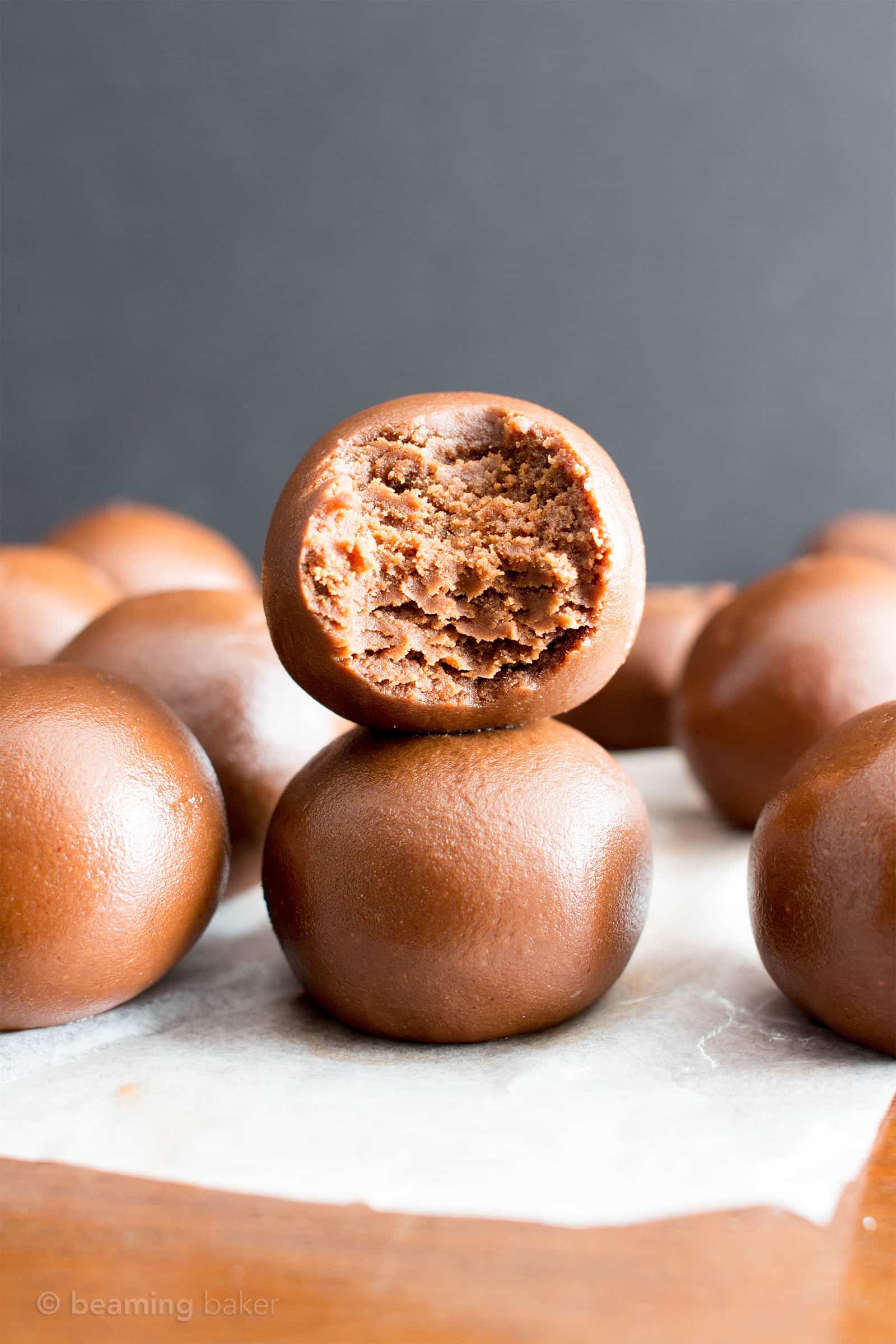 Which easy & healthy homemade breakfast recipe will you try first? I can't wait to hear all about it!
Sending you all my love and maybe even a dove, xo Demeter ❤️
☀️ Did you make any of these gluten free vegan recipes? Take a pic and share it on Instagram with the hashtag #beamingbaker and tag @beamingbaker. I'd love to see it! ☀️
More Healthy Breakfast Ideas & Healthy Desserts!
Here are a few more of my favorite recipe roundups of the best healthy breakfast ideas, quick 'n easy healthy snacks, and healthy desserts. Including: healthy cookies, healthy muffins, healthy breakfast bars and more. All vegan, gluten-free, dairy-free and refined sugar-free.