50+ Easy Healthy Chocolate Desserts – Best Gluten Free Vegan Chocolate Dessert Recipes!
50+ Healthy Vegan Chocolate Desserts Recipes (V, GF): Over 50 easy chocolate desserts made dairy-free + gluten-free! So many satisfying vegan chocolate treats: cookies, cupcakes, cake, bars, candy and more!
There's too much chocolate! Said no one ever. 😉 Okay, fine, someone's probably said that, a time or two… but they're probably hiding in the corner, withering from our combined glaring. J/K!
Today's the day that our mutual love for chocolate reigns! Over on Instagram, the second I post a chocolate recipe, that lil' guy rises straight up the the top of my popular recipes list. I get requests for healthy vegan chocolate desserts all day and all night.
So today, I thought it'd be the puuurfect time (why with the cat pun?!?) to gather up my (and Erik's) favorite healthy vegan chocolate desserts. All made with simple ingredients. All gluten free, dairy-free (with a good number of paleo desserts thrown in). And all friggin' yummy (scientific term lol).
I hope you enjoy my favorite Easy Healthy Chocolate Deserts! Wait a minute, I got a little too excited and misspelled Desserts!! What in the? Let me try that again… I know you'll enjoy my favorite Healthy Chocolate Desserts!
Ready? Let's do it!
Healthy Desserts with Chocolate Chips (Gluten Free, Vegan) – Cookies!!
Did someone say chocolate chips? I'm over here, guys!! Excuse my excitement, I'm just appropriately thrilled about these easy and healthy chocolate dessert recipes packed with chocolate chips—from vegan chocolate chip cookies to gluten free cookie dough bites and more!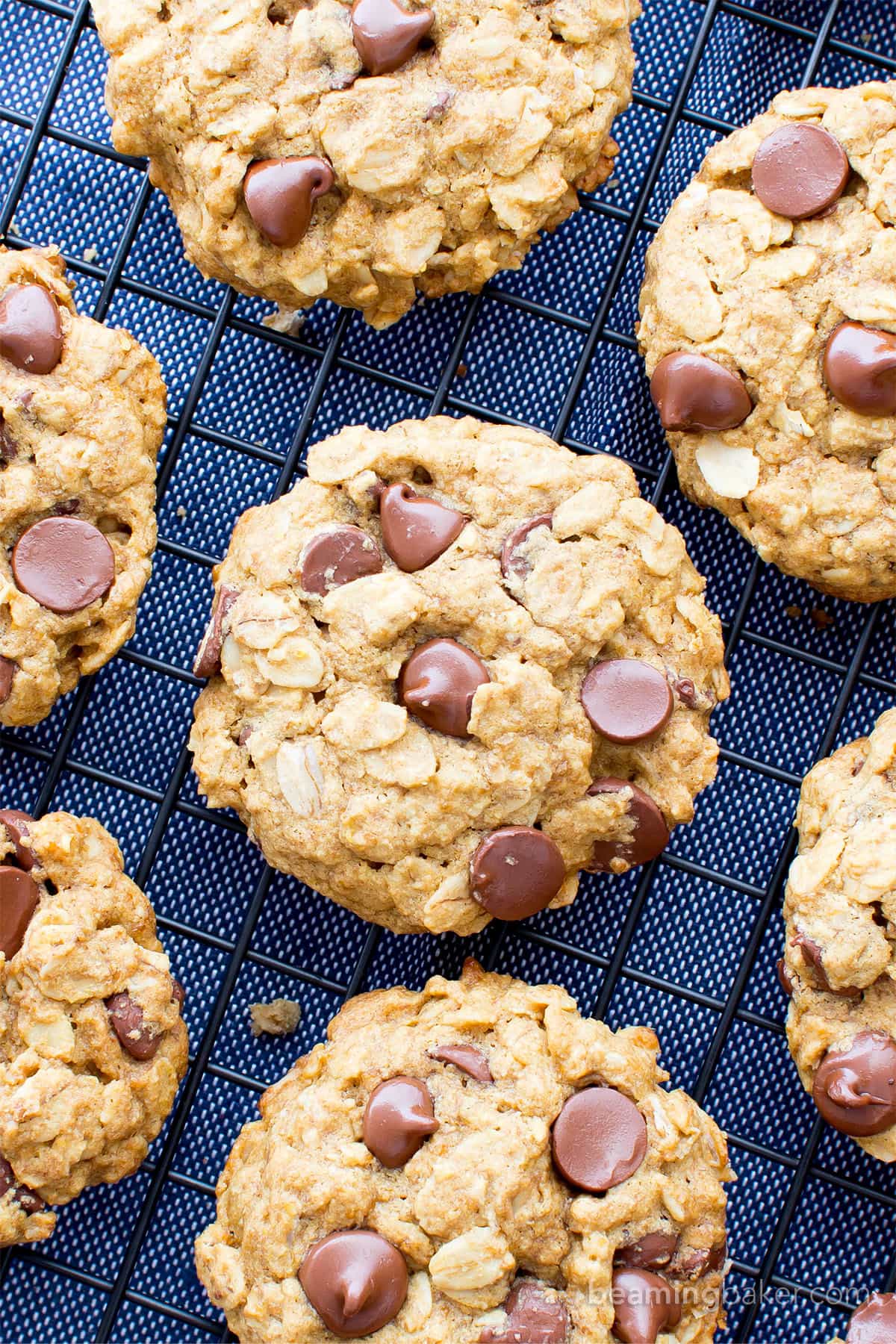 Easy Gluten Free Chocolate Dessert Recipes: GF Brownies & Bars
Is there anything better than sitting down after a long day and sinking your teeth into a freshly-baked healthy chocolate dessert? Not in my book! Well… make that only if it's one of these life-changing vegan brownies! . Or one of these irresistible gluten free chocolate dessert bars. .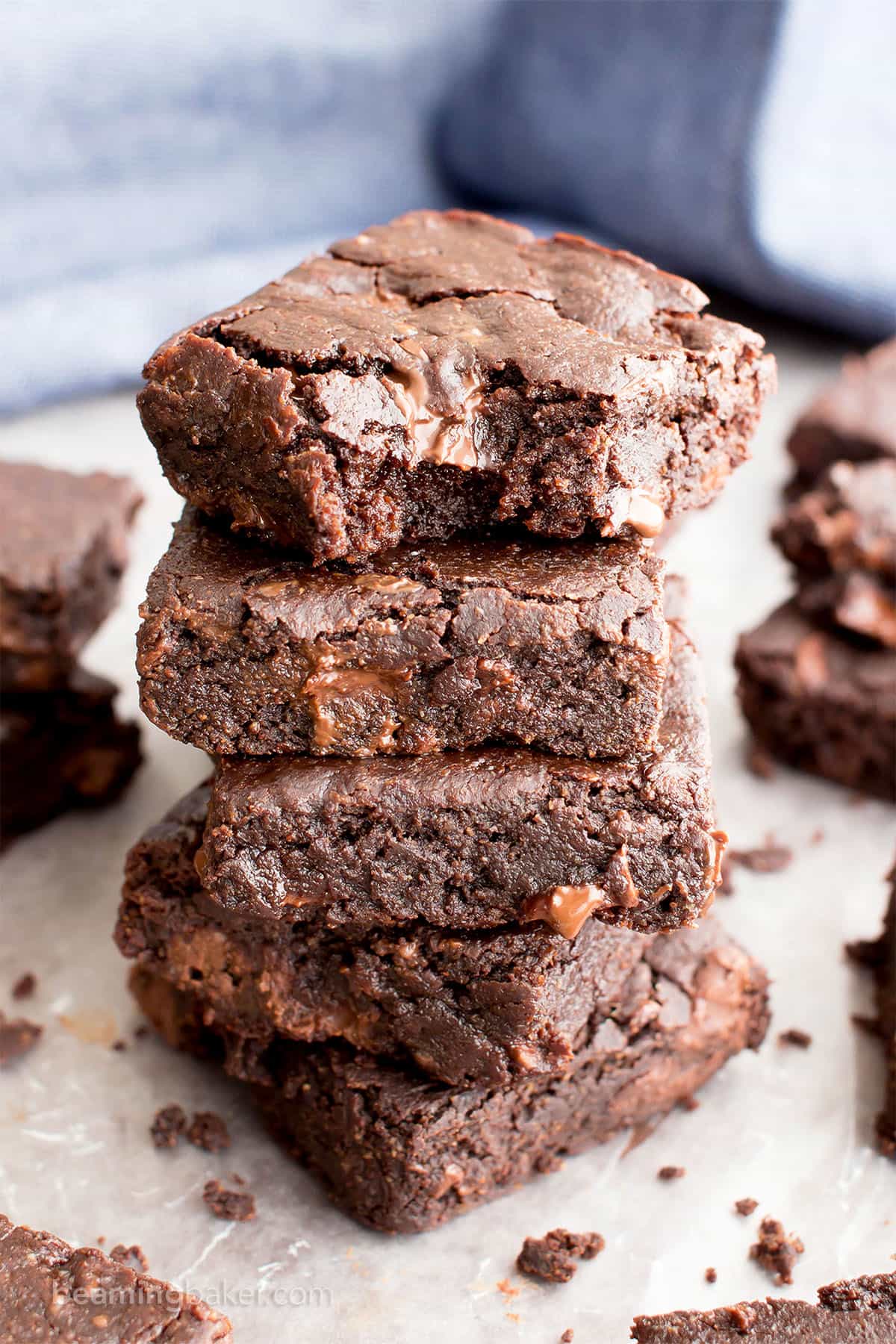 Easy Healthy Chocolate Desserts Recipes for Breakfast! (Vegan, Gluten-Free)
Have you ever had dessert for breakfast? It's amazing! You know you're adulting like a boss when you start off your day with a healthy chocolate treat. Trust me, these easy chocolate "desserts" are going to change your morning game forever! .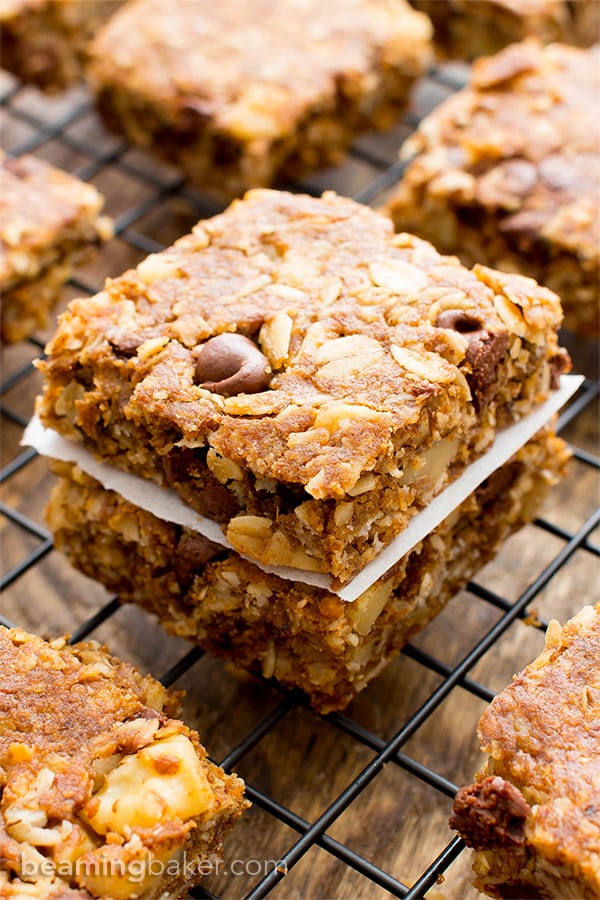 Easy Vegan Chocolate Treats + Candy Recipes (GF, Dairy-Free)
Here are some of my all-time favorite easy chocolate treats and vegan candy recipes! With these amazingly tasty healthy gluten free chocolate recipes under your belt, you can transform your kitchen into a veritable homemade candy shop in no time! Who doesn't want that? 😉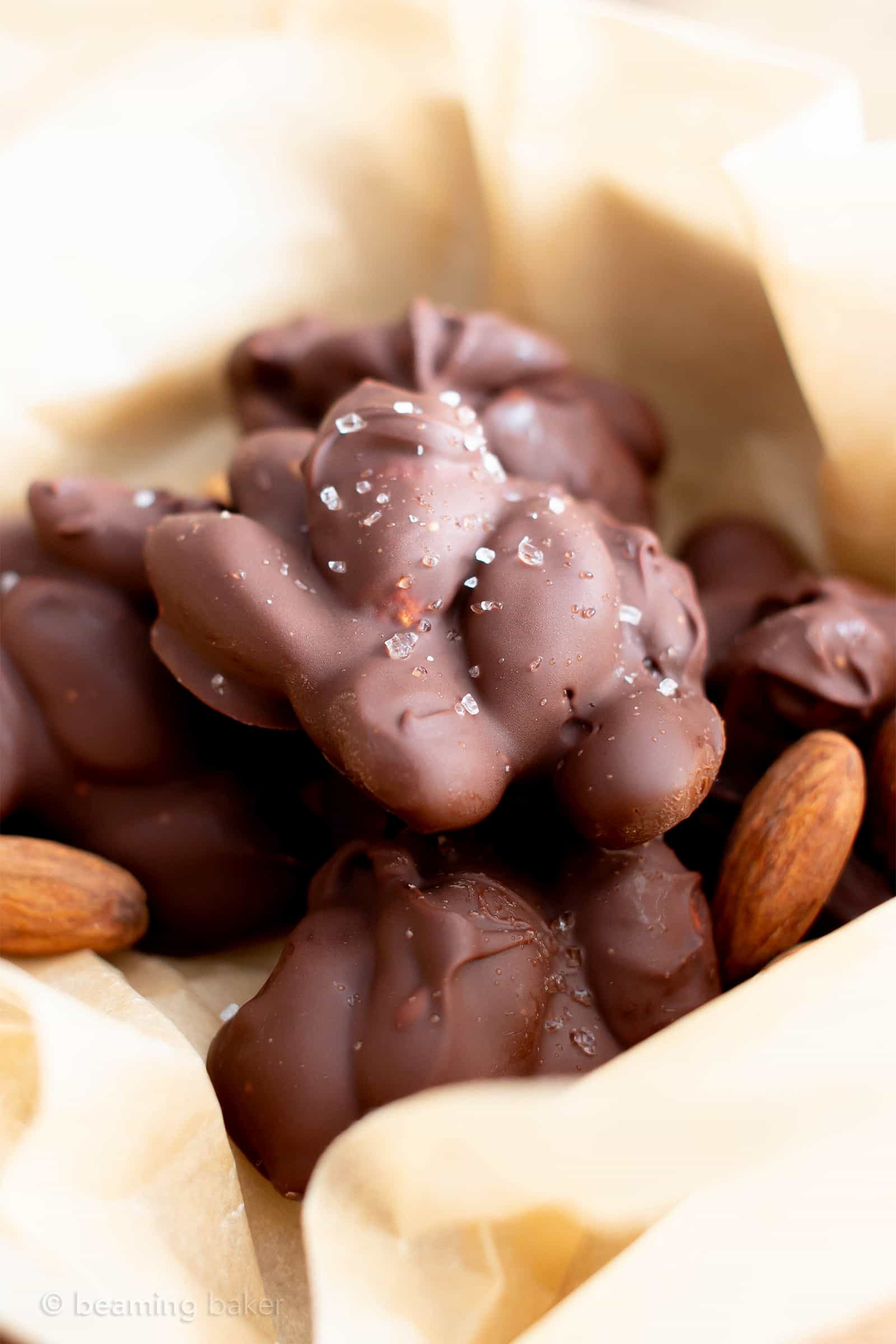 Healthy Paleo Chocolate Desserts (GF, Vegan) – Ice Cream & More!
I get a lot of requests for healthy paleo desserts on the daily. Also, side notes from folks such as: "Please, make them easy!" and "Can they be vegan and gluten free, too?" My response: yes and yes! Not to worry, I've got you covered when it comes to satisfying your cravings for healthy vegan gluten free dessert recipes with these truly amazing easy paleo chocolate dessert ideas!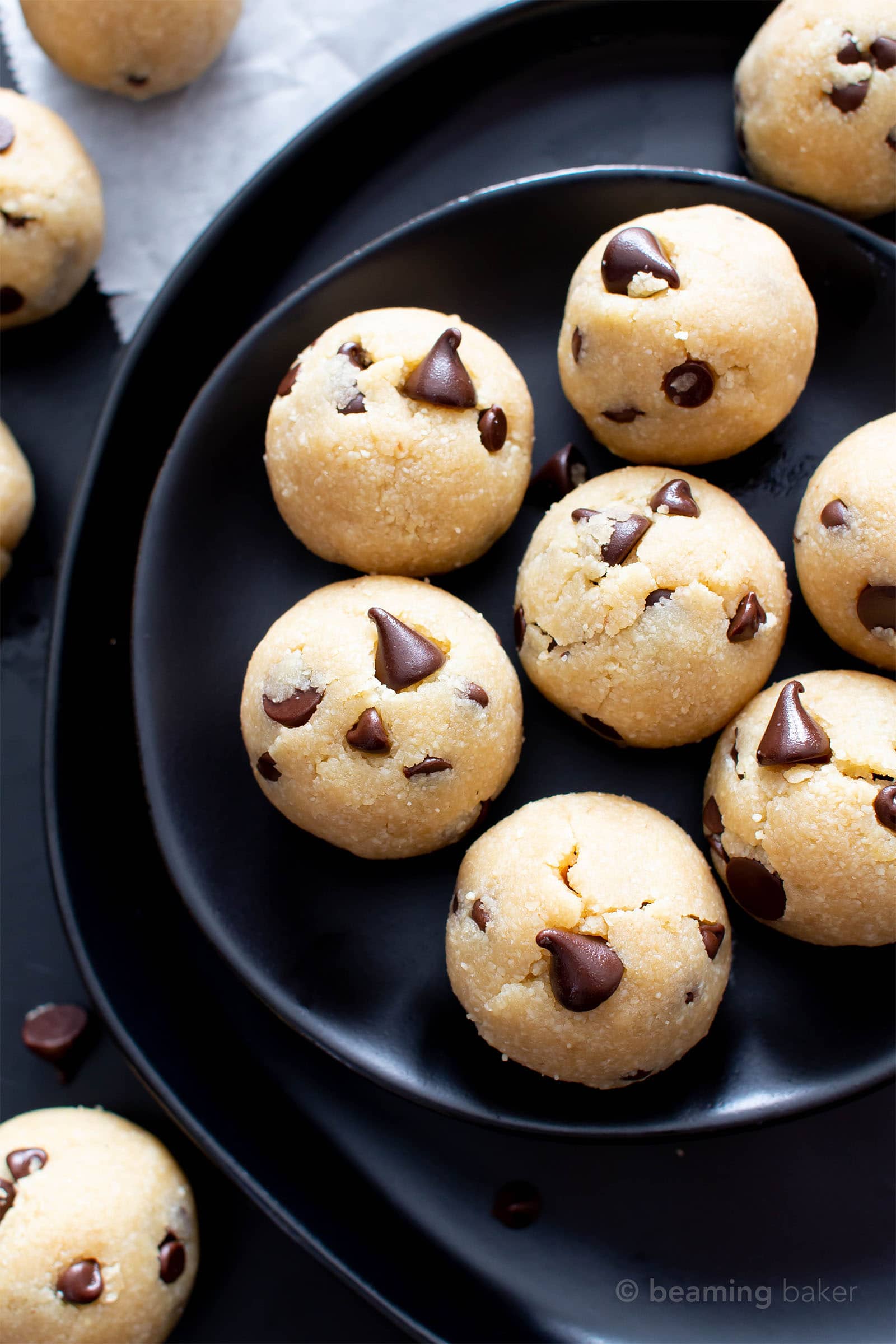 Flourless Chocolate Cakes, Cupcakes & More Easy Gluten Free Desserts
We can't have a collection of healthy chocolate desserts without including some flourless chocolate cakes, can we? Of course not! 🙂 Nor can we ignore classic easy gluten free chocolate desserts like GF cupcakes or gf vegan baked donuts. Mmmmm, donuts… Wait, what was I talking about? Oh yes! These phenomenal easy vegan chocolate dessert recipes!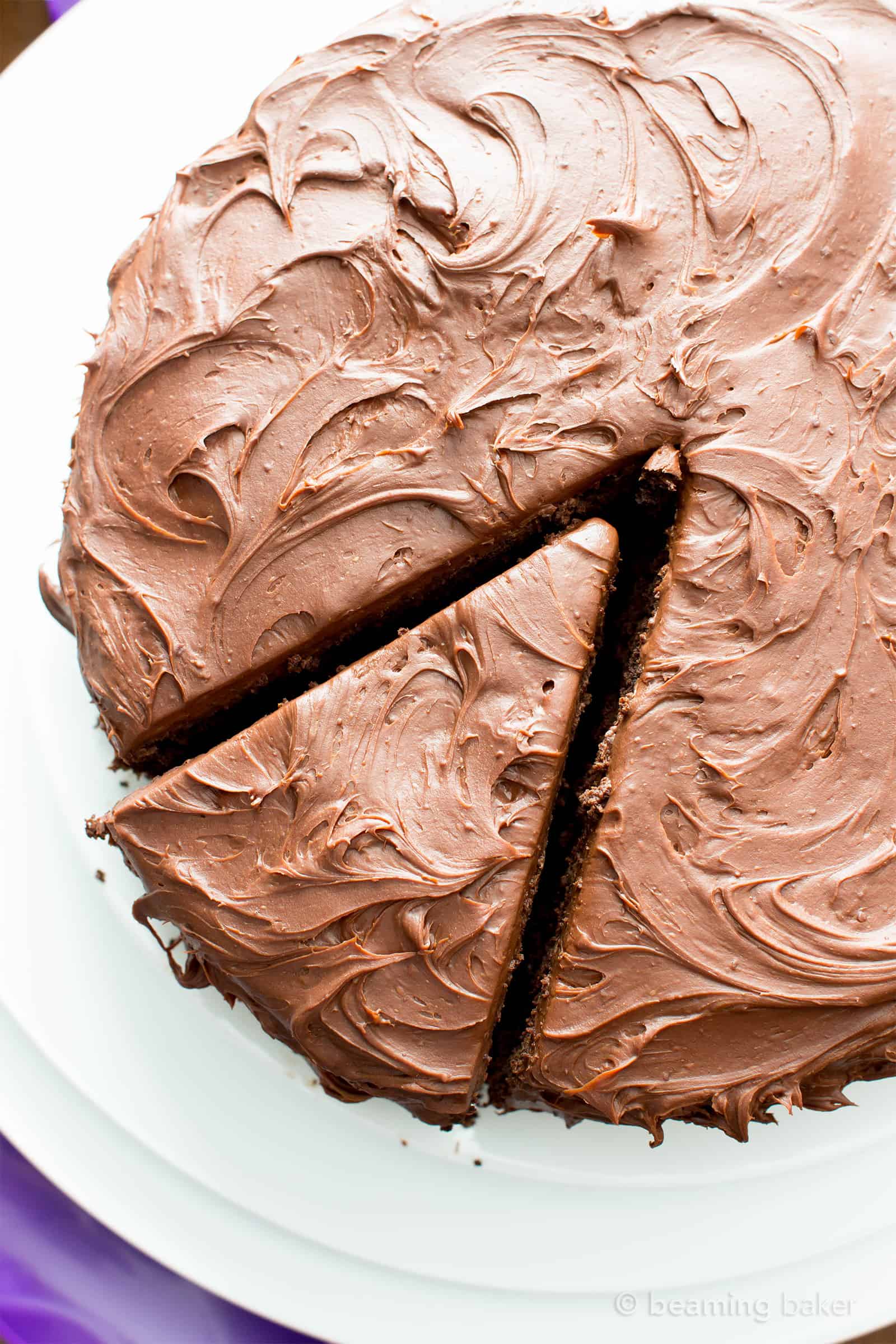 Healthy Chocolate Peanut Butter Desserts (Vegan, GF)
Finally, we get to the section of this healthy chocolate dessert recipe roundup that I've been waiting for. It's time to talk about healthy chocolate peanut butter desserts! As you might've guessed, I'm a major peanut butter lover, but what's the one thing I love more than an easy PB recipe? A healthy chocolate peanut butter dessert recipe! .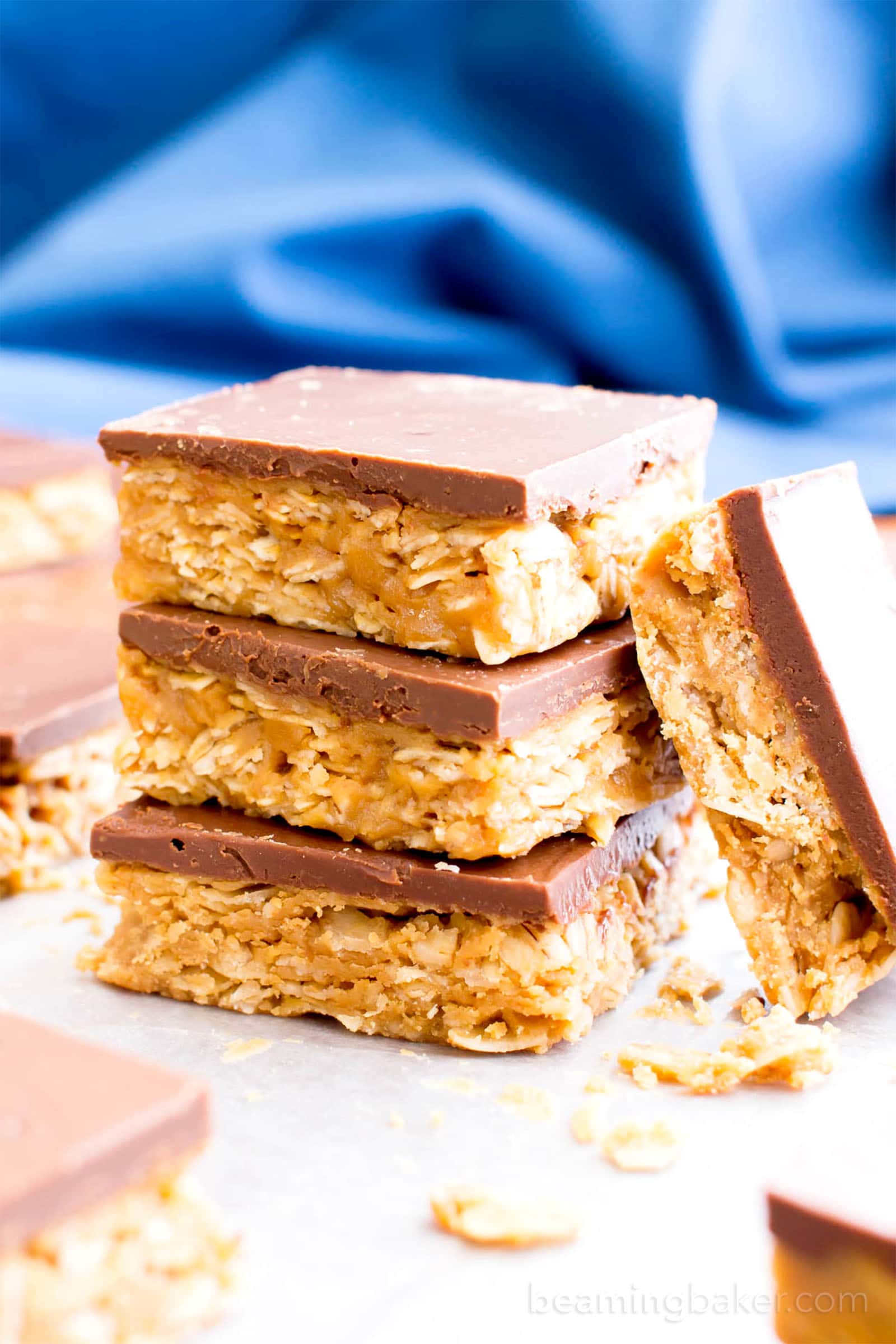 Quick 'n Easy Healthy Chocolate Desserts – No Bake Bars & More! (Fast, Few Ingredient recipes)
Have you ever found yourself craving a vegan chocolate dessert, but just didn't have enough time to whip it up? I most definitely have, which is where these fantastic time-saving easy healthy chocolate dessert recipes come in! They use only a handful of ingredients, come together in minutes, and most are delightfully no bake. Total heathy chocolate dessert win!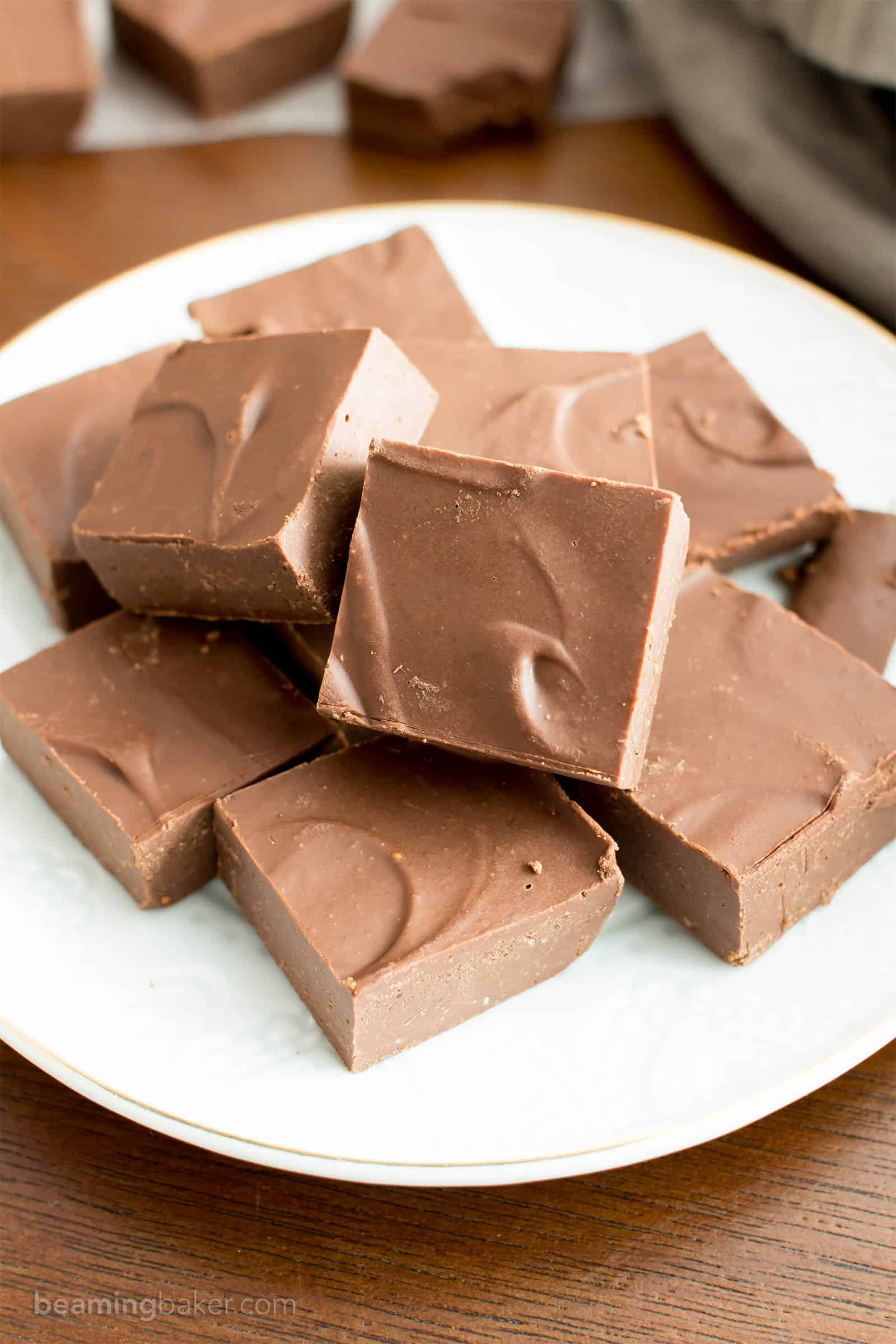 Which healthy vegan chocolate dessert is your favorite?
I can't wait to hear what you and your loved ones think. In the meantime…
Sending you all my love and maybe even a dove, xo Demeter ❤️
This post may contain affiliate links, which allow me to make a small commission for my referral, at no additional cost to you.
Facebook ☀︎ Pinterest ☀︎ Twitter ☀︎ Instagram